The River's Renewal - Original Poetry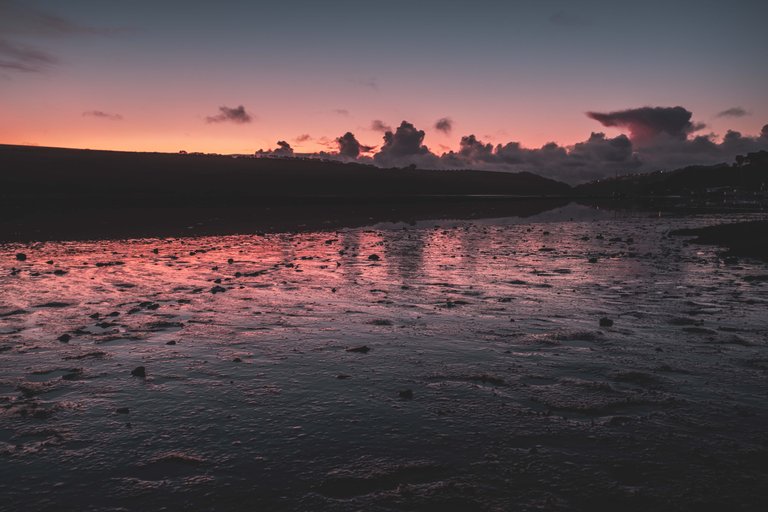 Photo by Carter Moorse on Unsplash
---
The River's Renewal
---
The river rests like frost settling,
ingesting silt dredged
from hills' peaks, to valley's feet.
She naps, playing dead,
half asleep.


Slack water's undercurrent
reveals jutting tidal flats,
the sand bar mottled like
a lizard's back, or lines
of wisdom on her face.


The tide turns; she awakes,
casting off the warm
embrace of the sun,
racing to mingle waters
with foam-flecked waves.


Current shines in singing eddies,
a steady crescendo of brine
that feeds her thirst
from the estuaries' flow,
as the breeze grows
the river breathes rebirth.


This poem is a form of poetry called a persona poem. To learn more about the structure of this form of poetry please follow the link above. In most examples of this style of poem the poet tries to write from the perspective of a historical figure, or a contemporary personality such as a politician. In this poem, I attempt to personify the river in my home town as it reaches its final course in the Mersey estuary. It is not strictly a persona poem as it's written in the third person, but I wanted to experiment within the form to express the way I often view aspects of nature to have their own consciousnesses, especially while meditating. The first draft of this poem was written more than two years ago while in meditation near to the banks of the Mersey after a long bike ride and has been through many re-writes since. I was inspired to dig this out - and put it through a final draft - by a recent conversation with @paradigmprospect about the nature of consciousnesses. I personally think that there are many forms of consciousness, more than the human mind can envision and the world opens up when you can see the varying consciousness in the environment around you. That is partly what this poem is about; the infinite variations of perception when you see the life that beats at the heart of everything. Thanks for the thought provoking conversation that made me remember this poem @paradigmprospect.


All images used in this post are creative commons licence, source linked below image. If you have enjoyed reading this poem, you can check out similar work on my homepage @raj808. Thank you.







---
---