The Pregnant Moon - Original Poetry (Form: Ghazal)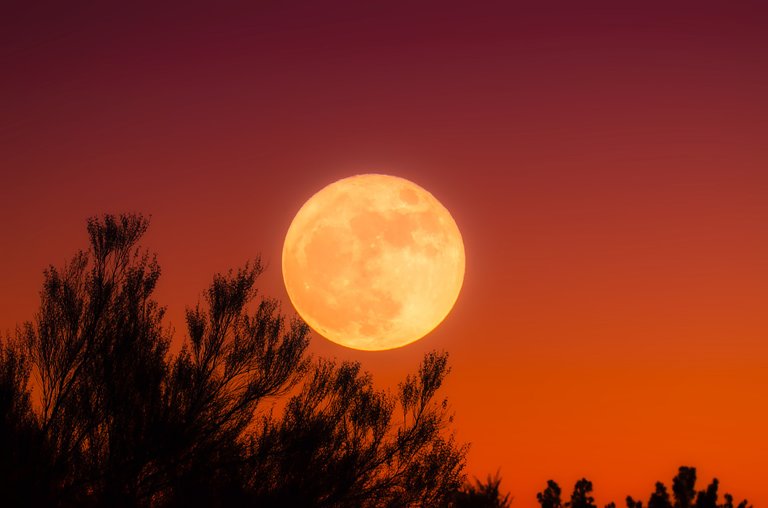 Image by David Mark from Pixabay
---
The Pregnant Moon
---
Sharp as thorn or vulture's claw, I am torn.
Dead hands cut a part of me, that's cast away.


Women crowd around dissecting with there eyes,
each cooing wordless sounds, pain drains away.


My straining lips cease there chomp on cedar wood,
un-shed tears bled, which they wipe away.


Above a woman smiles down, fire-light eyes
sunken deep in river brown, that moves away.


While hands that held me down retreat,
people hush and wait to see, and mutter away,


'this is not a good sign, with all that struggling
the bleedings worse'. They frown, and turn away.


Outside the swollen pregnant moon cowers,
hyenas slink in and out of trees, then scuttle away,


harbingers of death stinking of putrefying flesh,
snakes carpet the naked ground, tongues flickering away,


discerning perhaps the charnel earth and smell
of salty sultry meat on the breeze, that drifts away.


As my yelping heart tries to kick start,
my temples throb and pound, explode and I'm away.


This poem is written in an ancient Arabic form of poetry called a Ghazal. The form follows a strict structure with repeating refrains at the end of each line. To learn more about the structure of this form of poetry please follow the link above.


All images used in this post are creative commons licence, source linked below image. If you have enjoyed reading this poem, you can check out similar work on my homepage @raj808. Thank you.







---
---