Life Through the Window Pane - Ekphrastic Poem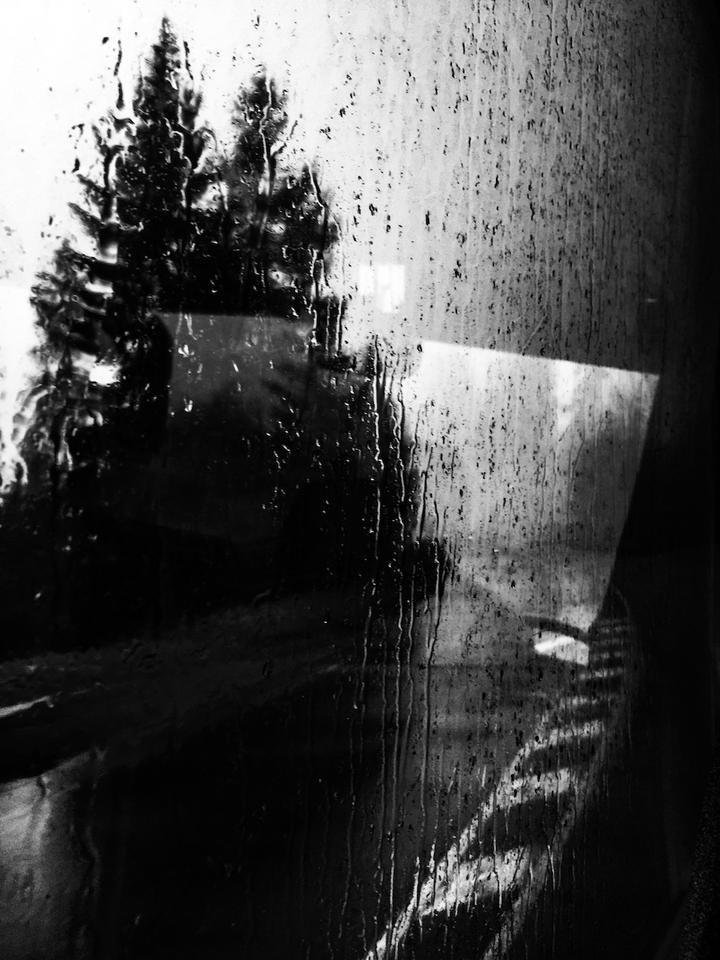 Photo © Rosanne Dubbeld, used with her permission.

Through the window pane,
dark pine-soldiers stand in sober silence –
rain soaked, yoked to concrete roots
of the road's foundation.
Slick with bitumen, winding into gloaming,
groaning under lorry-trains
and spring's sharp awakening.
Ashen clouds dump their payload,
reflected in the camera's lens,
grainy dewdrops, imperfect gems
patterning the numb square
reflection of light-flare,
the ghost window pane
lilts as the scenes change.
Life speeds by in the fast lane,
flying from past to future
like a runaway train.
---

---
This poem is written in response to soyrosa's recent photograph in her latest post, entitled I wish I could write poetry. To my mind, Rosanne's photos often exhibit a kind of poetry in how they are structured. Poetry in motion so to speak.


There are often layers in her photographs, and she has admitted to having a fascination with taking pics through windows on moving vehicles. These pictures capture motion, the transience of the world we look at through the lens of our perception. What one person may see in the different layers of subject matter; the road, the reflection of the window, the rain streaks etc, another person may see something completely different. This is the strength in her work, especially from my perspective as a poet attempting an ekphrastic response. Thanks for allowing me to use your photograph in my post Rosa, and for sparking my inspiration with this interesting image 🙂


If you've found this poetry interesting, you can check out similar Ekphrastic poetry in response to soyrosa photography from last year in the posts linked below. Thanks for reading.


The Dereliction of Time - Poetry/Photography Collaboration


Morning Chorus - Photography/Poetry Collaboration





---
---