Using my game tokens in rising star
So I've been thinking (which could be good or bad) that's why I'm making this post. I might need advice..Since I'm new, and would like to help support my @risingstargame without going broke in doing so. Lol. (I REALLY love opening new packs!)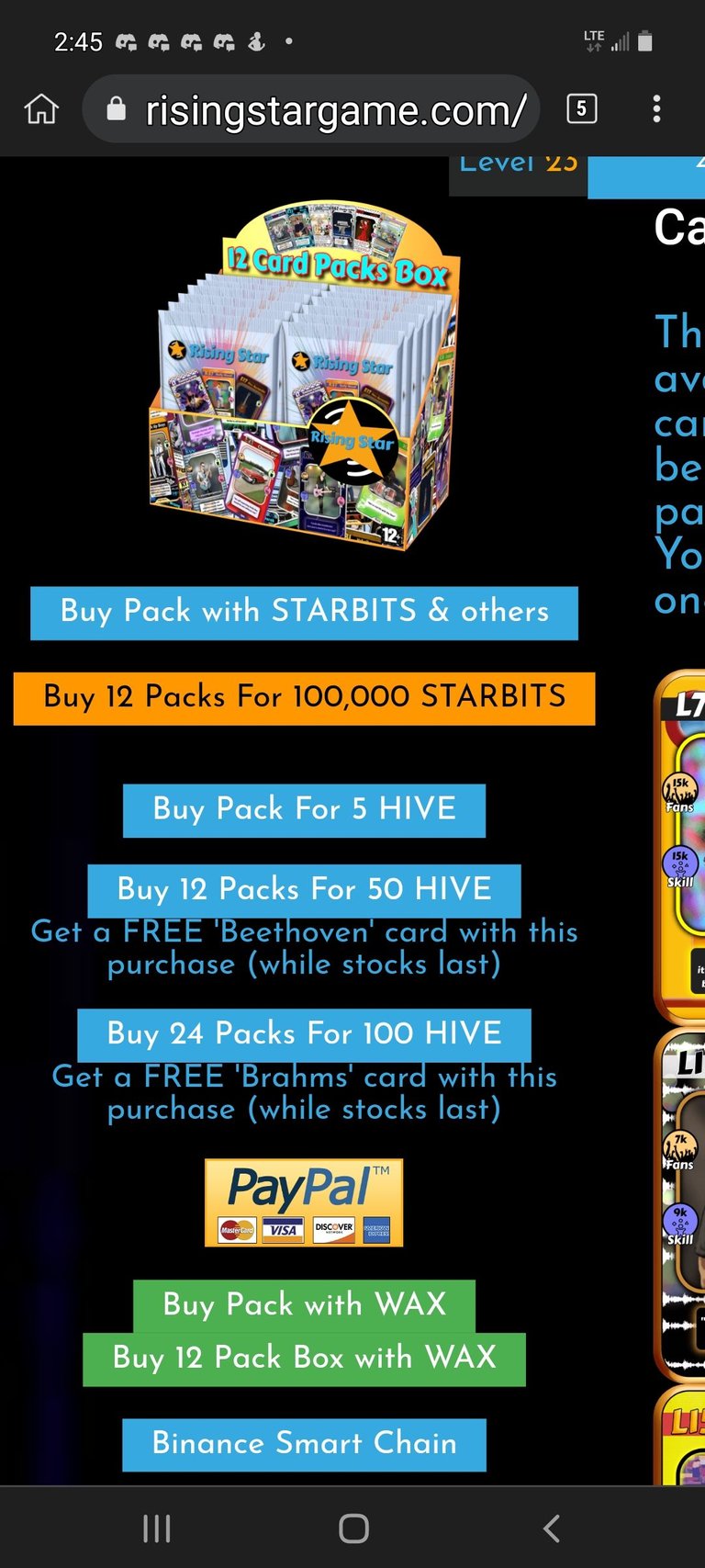 Getting started I made a couple card purchases using 50 and 100 hive. I have since discovered that 100k starbits can purchase 12 packs of cards and 10k starbits can purchase a single pack of cards.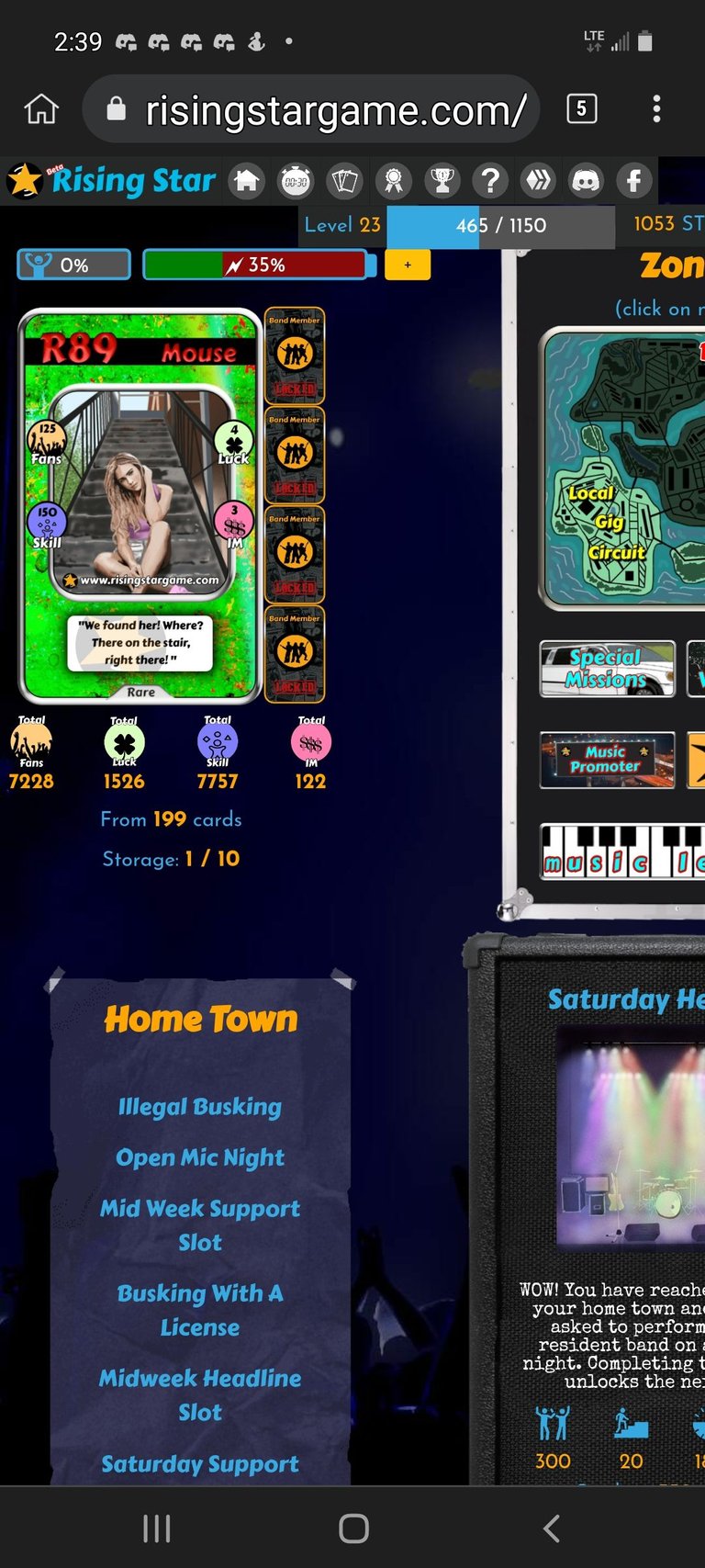 Currently with my level being 23 buying the 12 packs for 100k starbits is a little out of my reach (using game starbits only). Buying the 10k a pack is not. I withdrew 30k starbits and bought 3 packs of cards. I figured for now 10k is easily and quickly obtained and then I can utilize them to further my game along until my starbits income increases enough that I can do the same with 100k packs.
I have bought 12 card packs for 100k starbits using 35 swaphive to purchase the starbits. I've also use swaphive for card purchases such as slices of pizza and pizza boxes and will most likely continue unless I have some starbits left from buying card packs lol.
Anyways that's my plan on furthering my career to stardom! (Until I feel ready to make my way to a starbits millionaire🤩) If you have any suggestions please leave me a comment.
If you'd like to become a star give risingstargame a go using my referral link https://www.risingstargame.com?referrer=rachaeldwatson It's fun and easy. It pays to play🤩
---
---