Mmmm pizza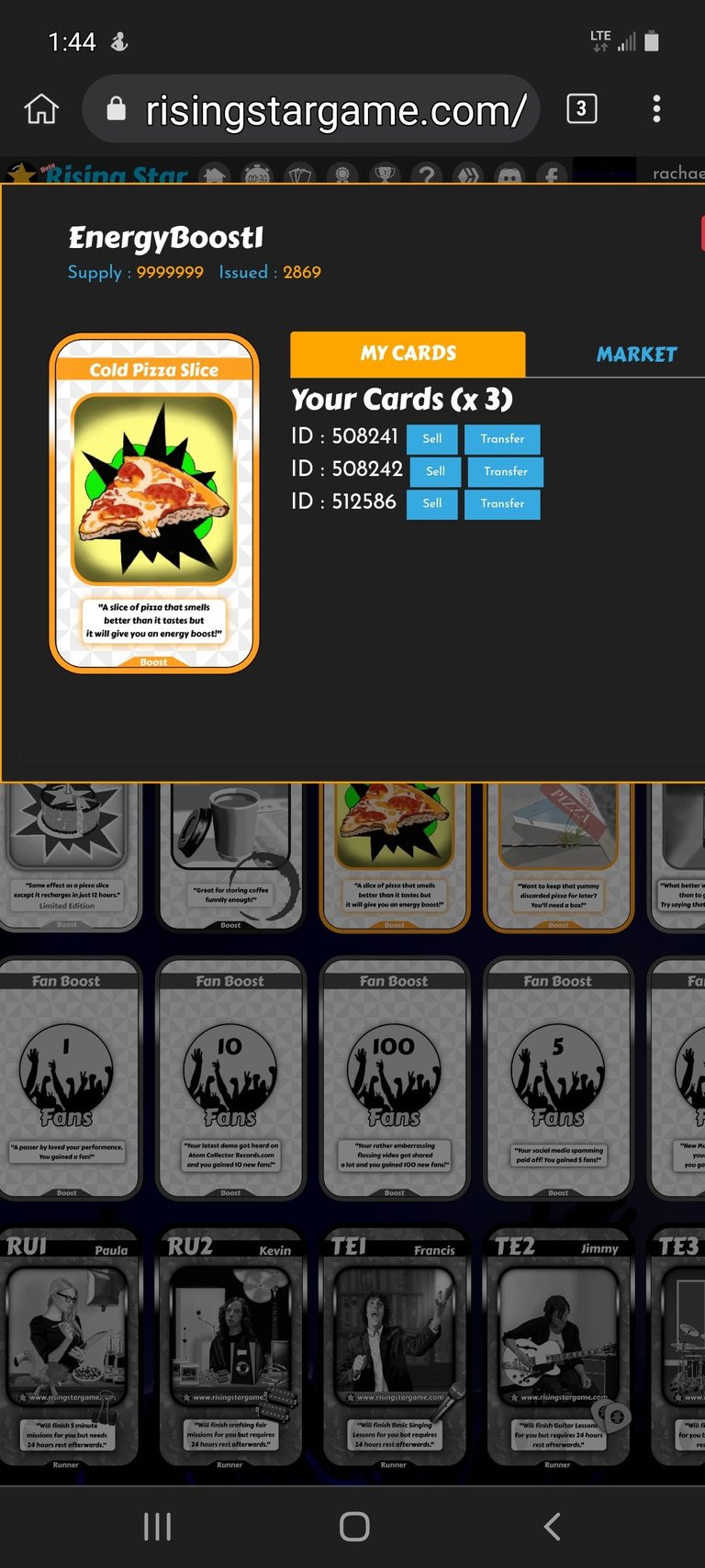 I bought 3 slices of pizza for 15 swap-hive. I believe this to be a wise investment. I might need more along the way. However, since purchasing, my needs are met and I'm able to complete the desirable amount of missions with the time I have.
Currently, although my ego is in check I'm doing music lessons to gain more experience. I'm up to the Saturday night support band (completed 7 times) but I'm only level 16. Before I can headline I need to be level 20. So for the next day or so that's what I'll be working towards.
I'm enjoying the game very much!
Here's a great article about the risingstargame written by @m3ss
https://peakd.com/hive-173060/@m3ss/from-rising-star-zero-to-starbits-millioniare-in-six-months-2-i-am-the-grind--record-staking--pizza-box-giveaway
If you'd like to play the risingstargame feel free to use my referral link.
---
---