HOT DAMN I got a LEGENDARY!
I am too tickled over my new cards! First off all I love opening the packs. Lol I'm like a kid on Christmas morning.🤸‍♀️
Anyways onto my big news..
I used 100k starbits and purchased the 12 pack cards. I was about finished when I opened a pack and there was an L8 card. I couldn't see what it was cuz I play on my phone. My hubby @wdougwatson had to search the card for me to tell me what it was.. as I still had a couple more packs. Turns out L8 is Blackeye Butterfly.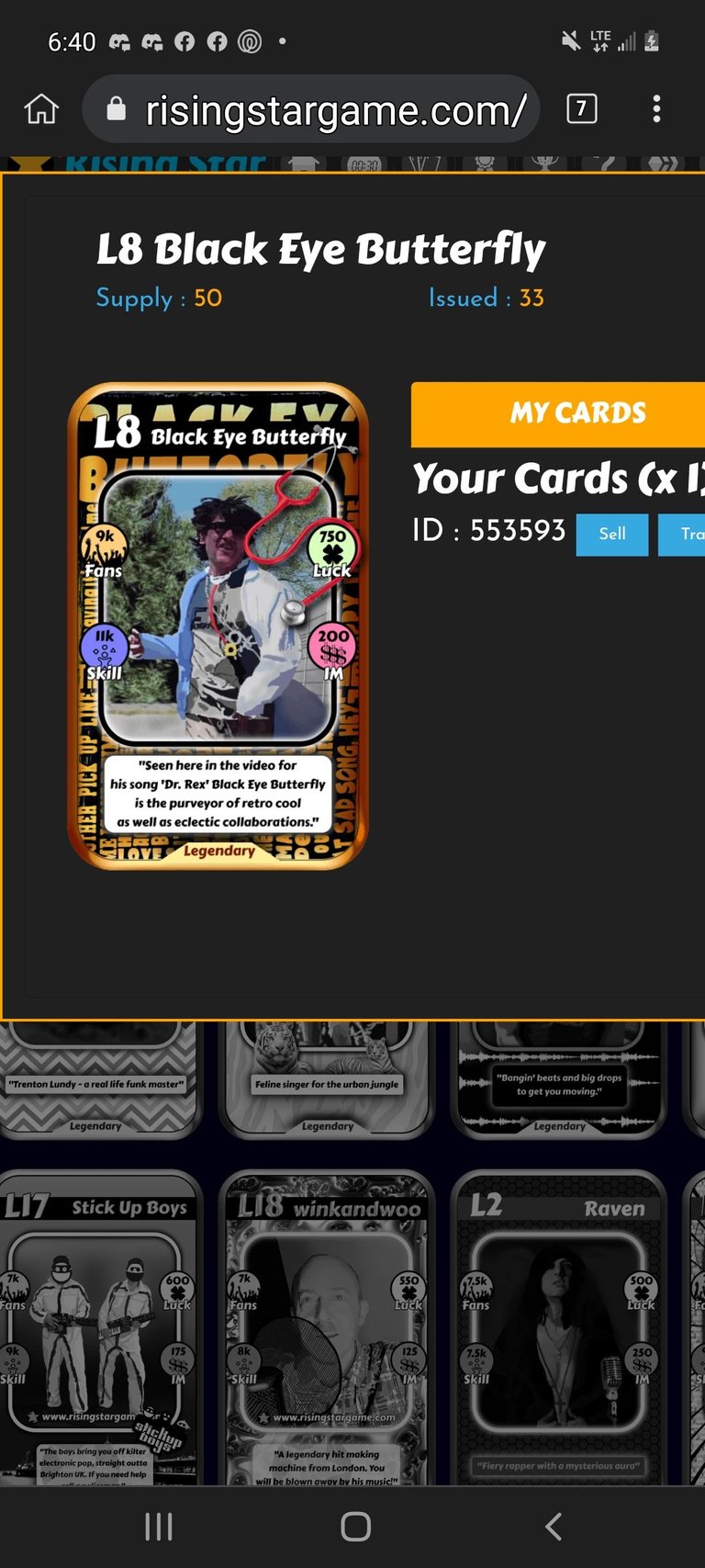 I was very happy to get a legendary card! There will be only 50 released and 33 have been issued.
I'm still loving the risingstargame! If you're not playing you should give it a try!! Especially if you are musically talented. You can upload your own music. I'm play for the game and of course maybe some high valued nfts. If you're interested my game referral link is https://www.risingstargame.com?referrer=rachaeldwatson
---
---