Hive : Much more than a blogging Platform.
Hive : Much more than a blogging Platform.
Most of the user confuse the "Hive Blockchain" with the "blogging frontends" that they see and consider it just a blogging platform only , but they fail to see that Hive is a blockchain that is now supporting multiple activities and blogging is one of them. Numerous dapps are created on top of Hive that are getting used for a very specific purpose.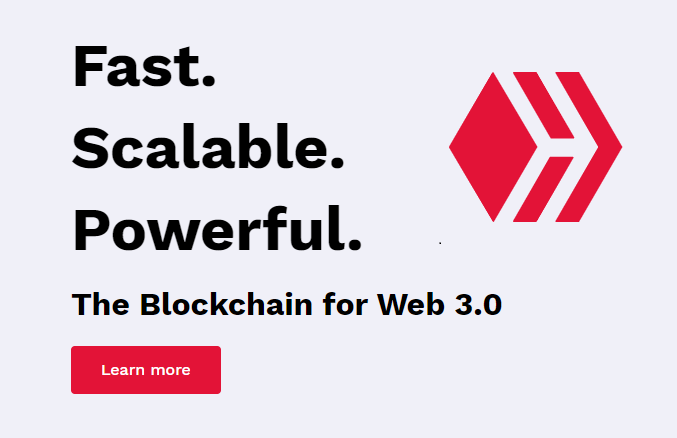 With all these dapp creation, it also opened a multiple ways of earning and interacting in Hive.
Networking using Community.
Communities are created on Hive that have very specific niche, being in that community effectively group all people interested in that subject. Morever communities can be monetized in form of "tribes" in Hive and these community can further build in or outside of Hive ecosystem.
For example. @leofinance is not only limited to creating a blogging platform in Hive but they created a defi platform in ETH and BSC chain and keep developing in both Hive and outside to make their platforms more valuable.
Rock Solid Blockchain games.
I guess all are aware of the Splinterland's that is continuously getting new players and signup for the game, Splinterland's gameplay and tokenomices attracted so many player that they need to upgrade their server to accommodate the new players and optimize their code for user experience.
Apart from Splinterlands, Hive is home to many blockchain games like RisingStars , Dcity ,Hashking etc. that can be also played in Hive and all game differ from each other.
Tokenization of an individual
If you think that you need to build a community or some game to tokenize, then you are wrong. Individual can create a token and "tokenize" their skills. Tokens like "UTOPIS" ,"SEED" and "BRO" are individual tokenization of their Hustling, trading and investing skills.
If you have some great skill and you think that you and whole community can be benefitted with that skill ,then Hive give you opportunity to tokenize it nd interact with other community member, so that you use and scale you skill further.
It's true Web 3.0
Hive is really enabling web 3.0 that give end user the power instead of giving it to some centralized corporation which will decide "what you can speak and what you cannot".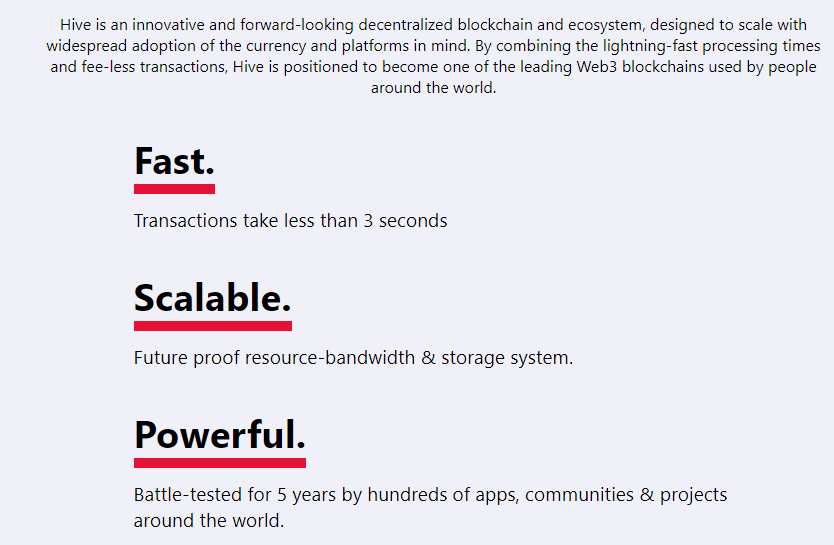 Source
Decentralization is the need of the current world and Hive is already making it possible. Web3.0 and decentralization is aimed to empower the end user and in the end it will help the community to a greater extent
Join the revolution.
Development in Hive is continious, Core team keep improving/developing the blockchain and apart from them users are also building their interesing and decentralized idea on top of Hive. I feel Dlux and 3speak are really some of the interesting projects in Hive.
It is very unlikely that "big corporation" that are really ruling the social media wants you to be in the decentralized and web3.0 platforms as it takes power from them.
Mark Zuckerburg seems to be technology driven but intent is to bind you more at facebook instead of empowering you , facebook will be empowered more.
Jack Dorsey keep talking about decentralization and twitter keep shadow banning the users and suspending their accounts on there vague "TOS" clauses.
It is time that you should try Hive and feel the power of decentralization and Web 3.0 that will be going to be need and cry in upcoming days.
Please feel free to upvote,comment and reblog.
Posted Using LeoFinance Beta
---
---