A Terrible Lack of Choices
Can you say how many times you make decisions a day? It doesn't have to be the exact figure; still, can you even give it a number? Well, the majority of us won't, and it's perfectly normal.
If you are trying to count it one by one, stop right there because it's not dozens or even hundreds— you make decisions thousands of times in a day; that's what psychologists believe.
---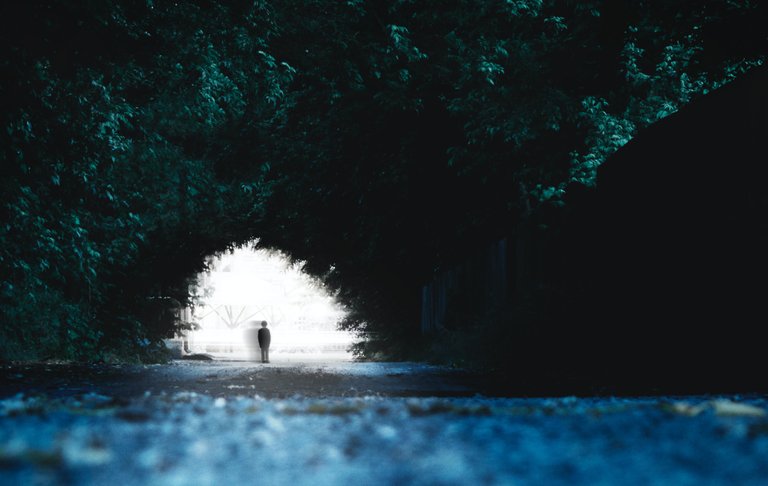 Photo by Руслан Гамзалиев on Unsplash
---
Still, we make terrible choices— decisions that we regret later. While some are blessings to our lives, some are just bullshit, which also belongs to the 'normal' category. It has to be balanced, right? So, there should be some positive decisions and the rest— leave them to be negative ones, just like the Yin and Yang concept. Good things exist because there are bad things to be compared against— it's that simple.
But, in some events of your life, you may not have so many options to choose from. It is more like a multiple choice question where you are given only two options— yes or no; and you have to go after one even though you don't want to pick any of them and have a whole new concept about it.
However, that limitation of choices can sometimes open up a new understanding of our life. While our subconscious mind tends to make mistakes again and again— primarily minor— we can enlighten ourselves with the lessons learned from those irrational choices.
But what leads us to make poor choices in the first place?
Well, it all starts with Decision Fatigue and gradually finds its way through our inability to differentiate poor choices from good ones, our sky-high optimistic mind, and to some extent, opinion biasness. Our surroundings also influence our decisions and can foster a shortcut mentality that cuts through the lines only to dip into a more chaotic situation.
Mental shortcuts can be triggered by the survival instinct in any adverse situation, say, during a war. Civilians are the worst affected ones where they have little to no options to go for the right path and often find themselves in uncertainty and eventually overpowered by the fear of failure.
Imagine a father stuck in a house with his hungry children where hundreds of bullets are passing through the air every minute on the outside. His countrymen are way too crooked to let others live in peace and are always in a war with other gangs in an attempt to claim and expand the territory.
Does this man have the chance to be picky? Either he submits himself to death by starving or stepping outside or joining hands with the crooked ones and enjoying good food with the family purchased by the rewards he receives from them in exchange for valuable intel or aiming a gun at other's chest.
Things like these cloud our judgement and makes us do what we always tried to avoid in our entire life.
But sometimes we make bad decisions because of our 'too positive' mindset. Sometimes we are too optimistic. And that often turns out to be our disadvantage. While our optimistic minds suggest us to remain positive, deep down, the reality is different. This makes us suffer in the long run, and what's more shocking— it breaks our motivation and self-esteem, making us paralysed for the rest of our lives.
However, in some cases, we are manipulated to experience a situation where free will doesn't work. Or we are hesitant for the time being. And this is where people incentivise the opportunity and see through their purpose. A good example of such a case can be the chain shops we visit to purchase our necessary things. Have you ever wondered why candy jars or other insignificant yet visually pleasing items are kept near the cash register?
While many shop owners do it unintentionally and just to arrange things in order, psychologists say it serves a particular purpose. After shopping when you are about to make the payment and leave the shop, those salivating items will tamper your brain to ignore your health risks and make you buy a few, creating a business opportunity for the shop owner. Even though it's a trivial matter to be concerned about, imagine the amount the shop owner makes at the end of the day right from those snacks and candies, which were not listed in his customers' to-dos.
Well, that's for today— there was plenty of content to read, but you chose this one— primarily out of interest, or there was a lack of choices? Let me know.
---
---