two of us - graffiti from St.Petersburg, Russia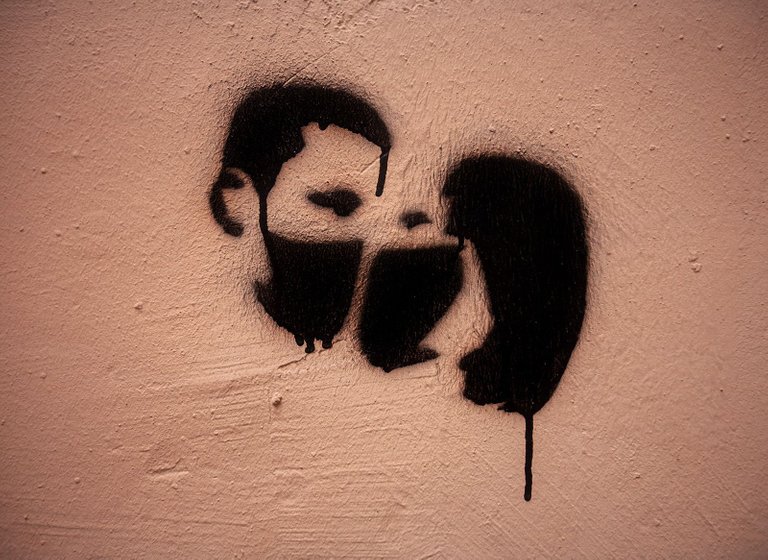 The post goes for CCC's Street Art Contest - week #57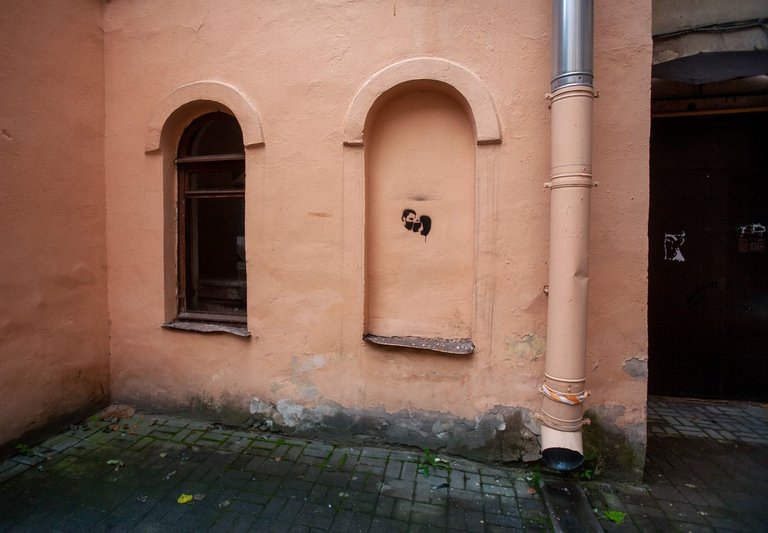 | | | | |
| --- | --- | --- | --- |
| location: | St.Petersburg, Russia | September 2021 | natural lighting |
| camera/lens: | Canon 5D | 16-35mm | raw-conv. |
This is my fresh capture from today's extensive walk across the historical center of St.Petersburg. My wife and me accompanied our good friends that come with a visit to check our city (they are obsessed non-stop travellers!). And during their 2-day-visit we checked how its going on in a lot of yards and dark corners. Of course, it brought me a few good graffiti tropheys, and a lot of streetphoto.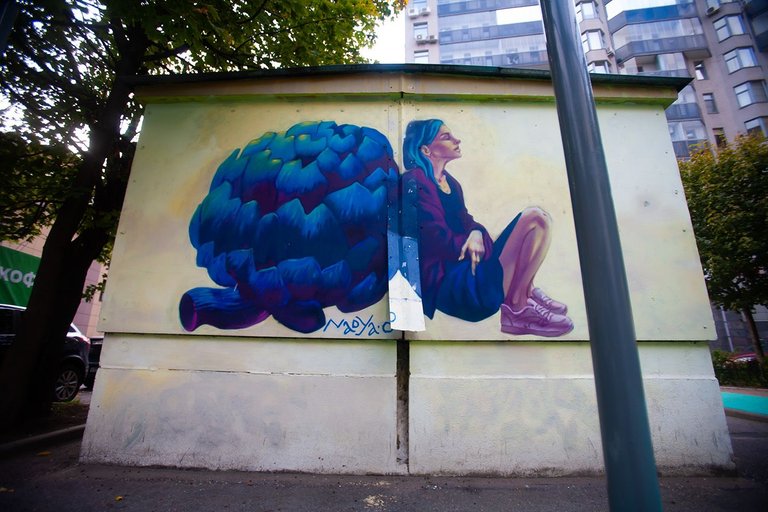 Do you remember this graffiti I shared a while ago? We checked that yard too, and I got another photo, now with a wide-angle lens, and under the daylight. I am not happy with the result, idk why... maybe I have to give it another try, under different lighting?..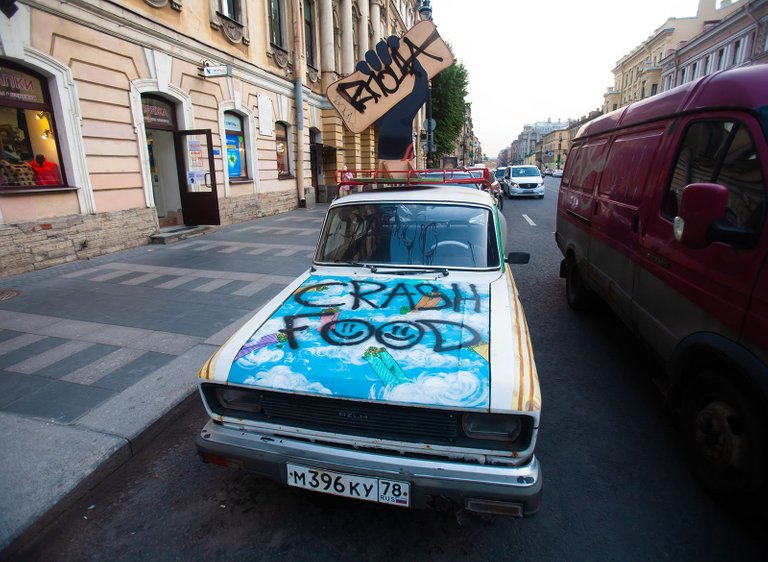 Something between graffiti and hooliganism. To be honest, I myself did not understand what it was. From afar - I thought it was an advertisement, but close up ... it is not at all clear what kind of inscription it is. But spectacularly, spectacularly, the eye clings. The advertising medium is available - without a distinct advertised object, hehe.
Нечто, среднее между граффити и хулиганством. Если честно, я сам не понял что это. Издалека - я посчитал что это реклама, но вблизи... вообще непонятно что это за надпись. Но эффектно, зрелищно, глаз цепляется. Рекламоноситель налицо - без внятного рекламируемого объекта, хехе.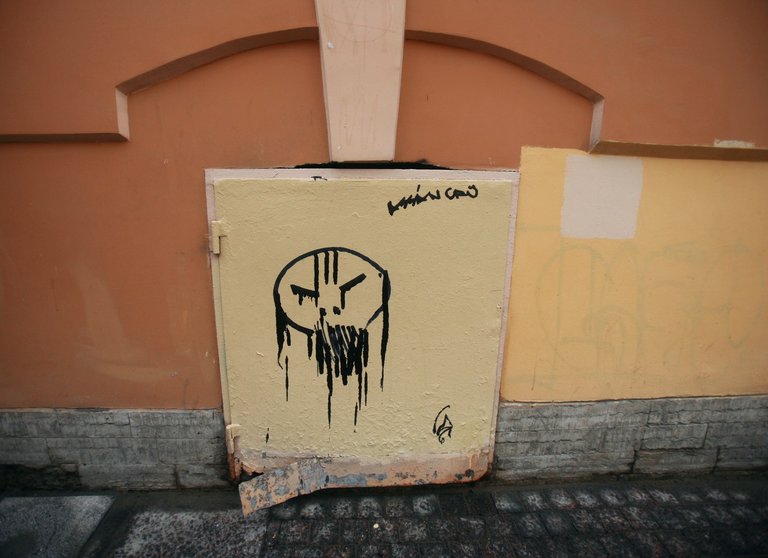 A portrait of an ugly stranger person - very, very expressive! I cant operate myself on this level of expression.
And now, the most cool work I found today.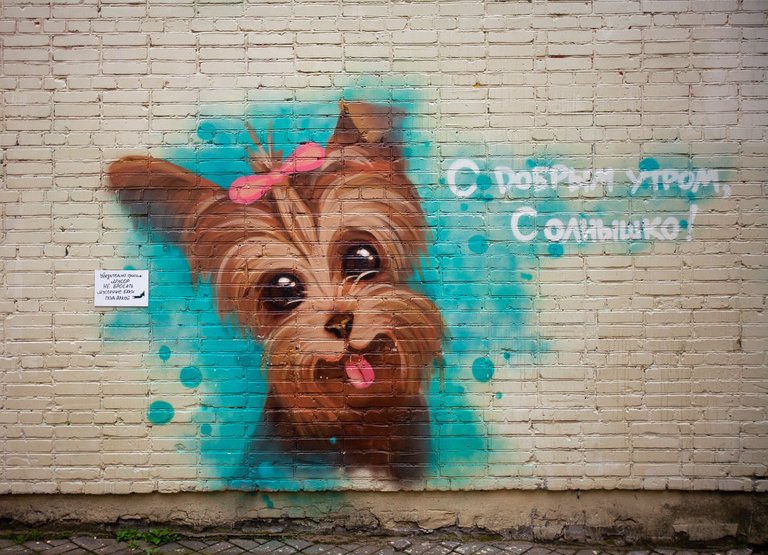 The drawing on the technical building inside the courtyard is addressed (probably) to some beloved person, and has the following message (in Russian): "Good morning to you, Sunny!" (i.e. lasse, beloved one).
Рисунок на техническом здании внутри двора обращен к какому-то любимому человеку, и имеет следующий мессидж (на русском языке): "Доброе утро тебе, Солнышко!" (т.е. любимая).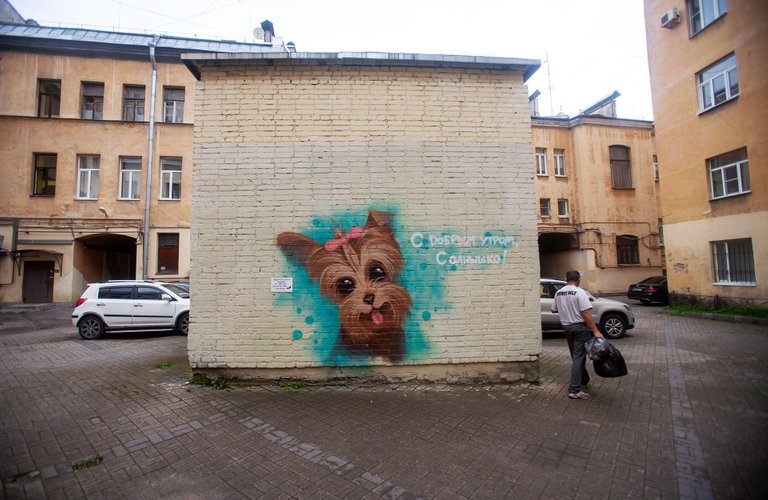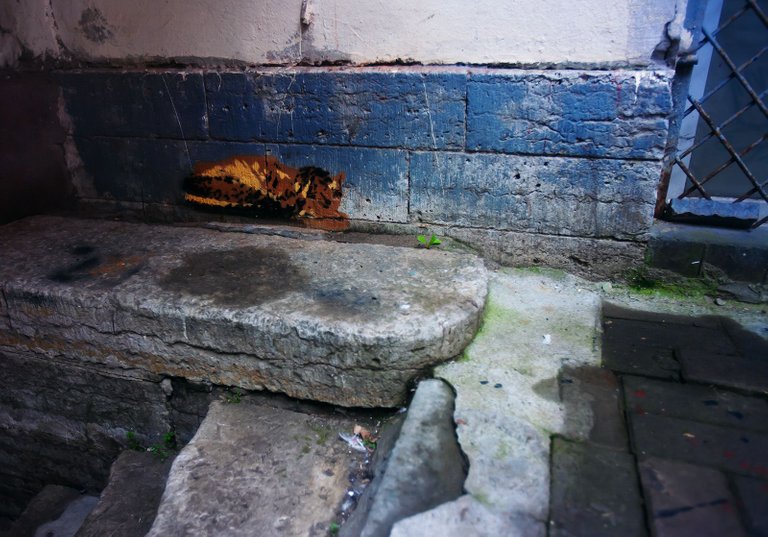 And the last one for today: a nice piece of cat-art, that I found in one very kitty-licious courtyard. A simple work, but it pleases my eyes so well! "The job is done, mission is completed" -- thats how I name it.

RULES:
Only street art-related posts and remember to tell us where you found it.
It's not about posting a picture of the largest mural or done by one of the most famous artists. The winners will be judged based on art that has an appeal to us. (visuel, message etc.)
No reuse of previous photos
Mention the CCC's Street Art Contest somewhere in your post.
Drop your picture and link in comments section.
Only 1st photo of the post will be evaluated for the competition.
Only one entry per week.

---
---