My normal Saturday

Hello friends.
It's me again, I'm Quyet.
I'm sure everyone has entered a new week today. I hope that you will have a new week full of energy and success.
Since I went camping last Sunday, I couldn't post this until today. Come on, let's see what I got last Saturday 🤗.
On Saturday morning, because I don't have to go to work, I wake up later than usual. I just woke up at 7am. After I finished cleaning myself, I went out.
Today I made an appointment for a routine check and oil change for my motorbike. I guess you would be curious what a motorbike shop in Vietnam would be like.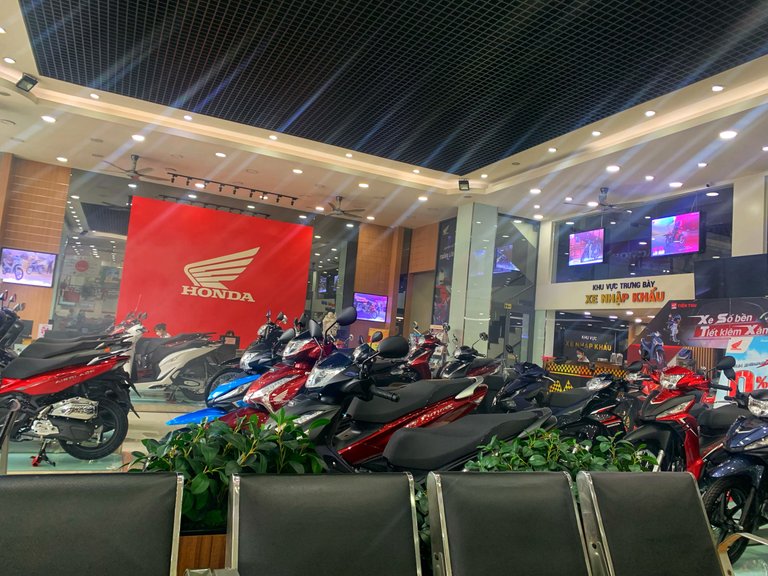 As you can see, there are many beautiful motorbikes and all kinds of motorbikes here.
Do you like motorbikes? 😄 Maybe in a foreign country, everyone will go by car more.
This is the area where the staff will repair motorbikes. There is a glass panel and you can clearly see what the staff are doing with your motorbike.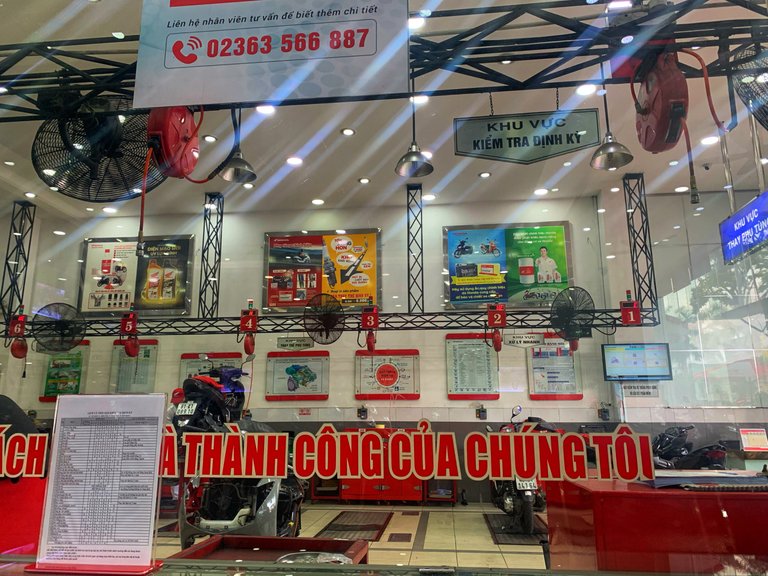 After about 20 minutes, my motorbike was basically checked. They took it out of the repair area and told me they could pick it up in 15 minutes.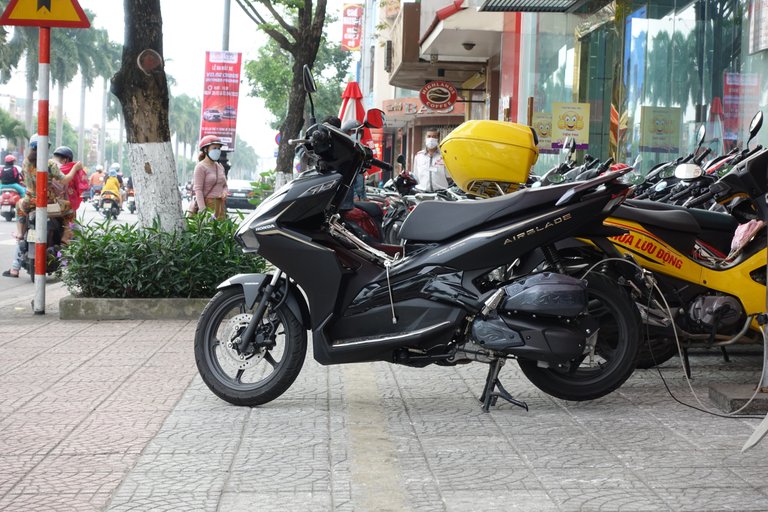 While waiting, I also looked at the street. In the morning, the road is very crowded by vehicle, mainly people go to have breakfast and drink coffee with friends.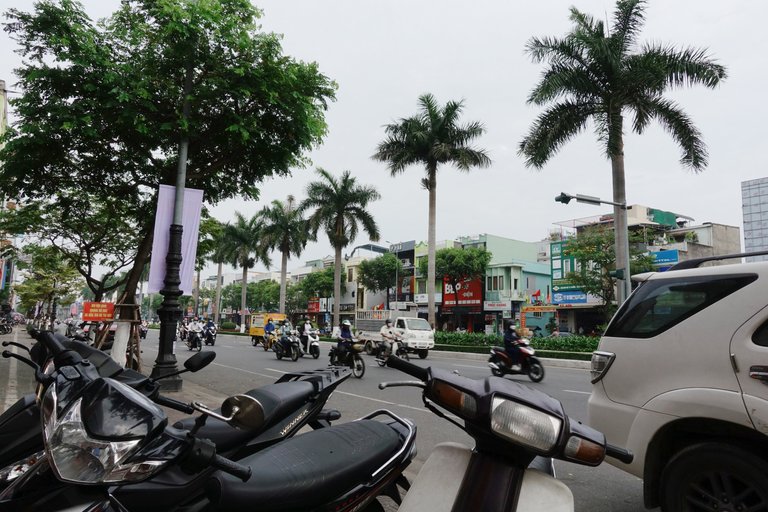 There are also a few people who take advantage of the weekend to repair motorbikes like me.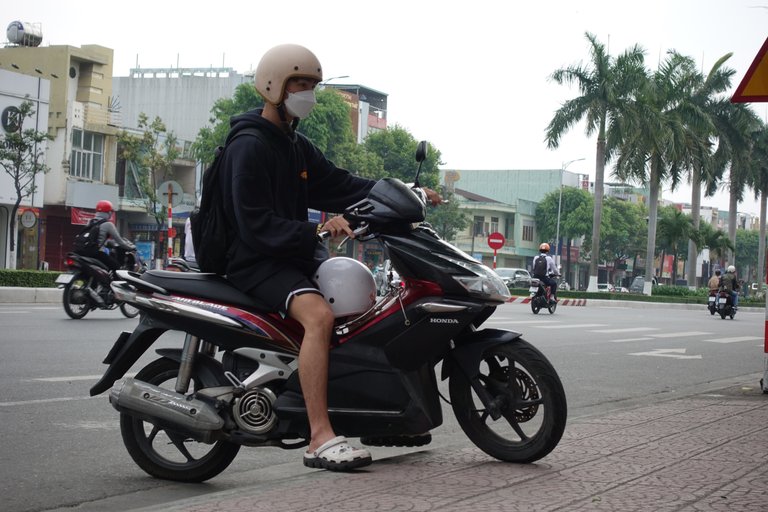 The style of Vietnamese women wearing clothes on the street is quite interesting, isn't it? They will cover their bodies to avoid the sun, their nickname is Ninjalead. You won't realize who it is until they take off their nose and mask. If you're a foreigner, everyone will look the same because everyone wears the same clothes 😅.
After fixing my motorbike, I went to get more gas and went home. Gasoline prices in Vietnam are increasing quite high. The last two weeks are up about 30% and are currently at the highest price ever.
On the way back, I stopped by to buy breakfast. Fortunately, there's a lot of food near where I live.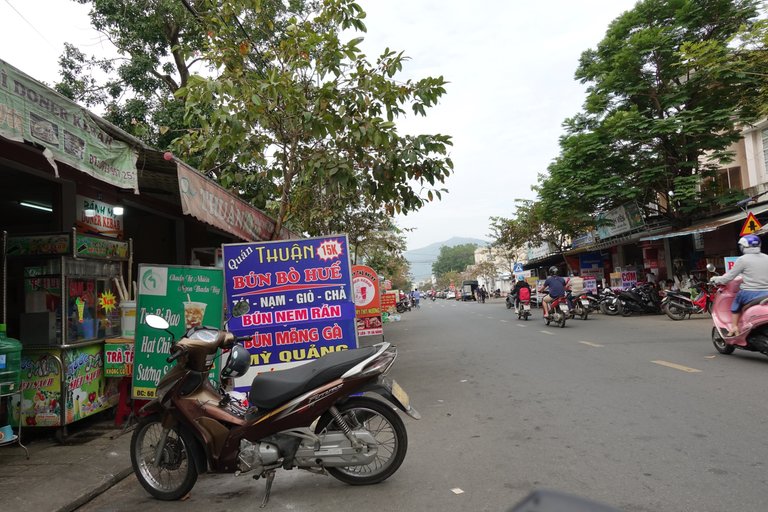 The reason is that next to my house there is a university and many restaurants are opened to sell to students. So we won't have to go far to find food. The food is also very diverse. But sometimes it also makes it difficult for us because we don't know what to choose to eat 😅.
After thinking for a long time, I decided to buy bread and bring it home. This is a bakery that I often call "triangle bread". Simply because the bread is triangular in shape and the name is easy to remember 😄.
Finally got home. I bought 2 loaves of bread. Their price is $0.7 each.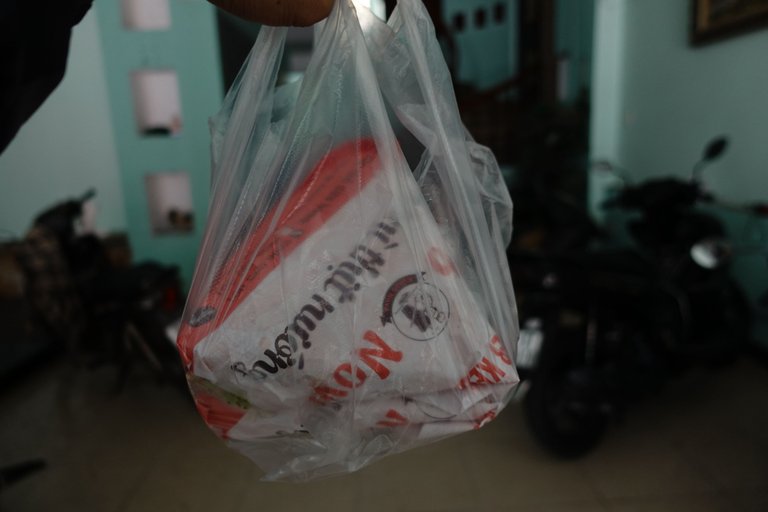 I bought one for my friend because he was infected with covid 19.
In Vietnam, if you are infected with covid, you will have to self-isolate at home. In severe cases, they will go to the hospital. My friend will be isolated in his own room and we will buy him food. Cases are still high, but people are getting used to it.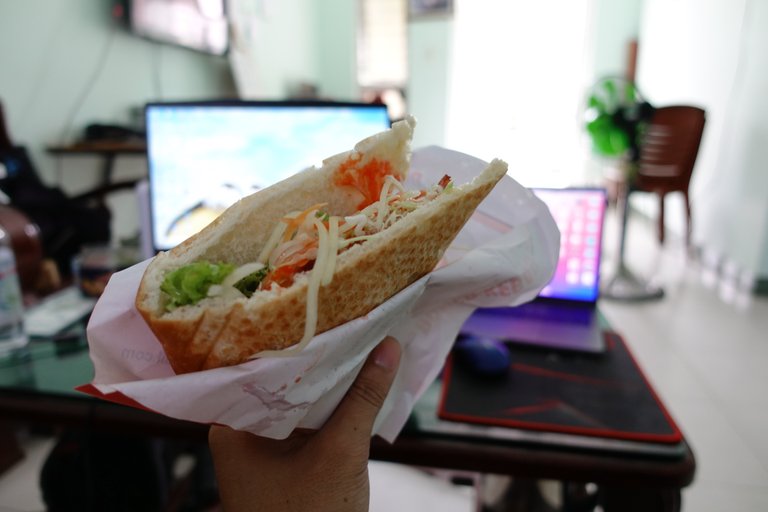 Let's enjoy the bread.
Since it's already past 8 o'clock, I'm pretty hungry too. This afternoon around 3 pm, I have an appointment with my girlfriend to go to a new cafe.
After eating, I will study for about 2 hours in the morning and 2 hours in the afternoon. That's more than enough for a weekend 😄.
Learning is very important, isn't it?
We always have to learn more every day to be able to develop ourselves, to become more useful to society and this world. Learn whatever you like, as long as it's useful to you and the world 😄.
When you're young, work hard and have fun.
---
Hi guys 😄 it's still me.
Come to the afternoon of any weekend.
After driving for about 30 minutes, we arrived at the cafe.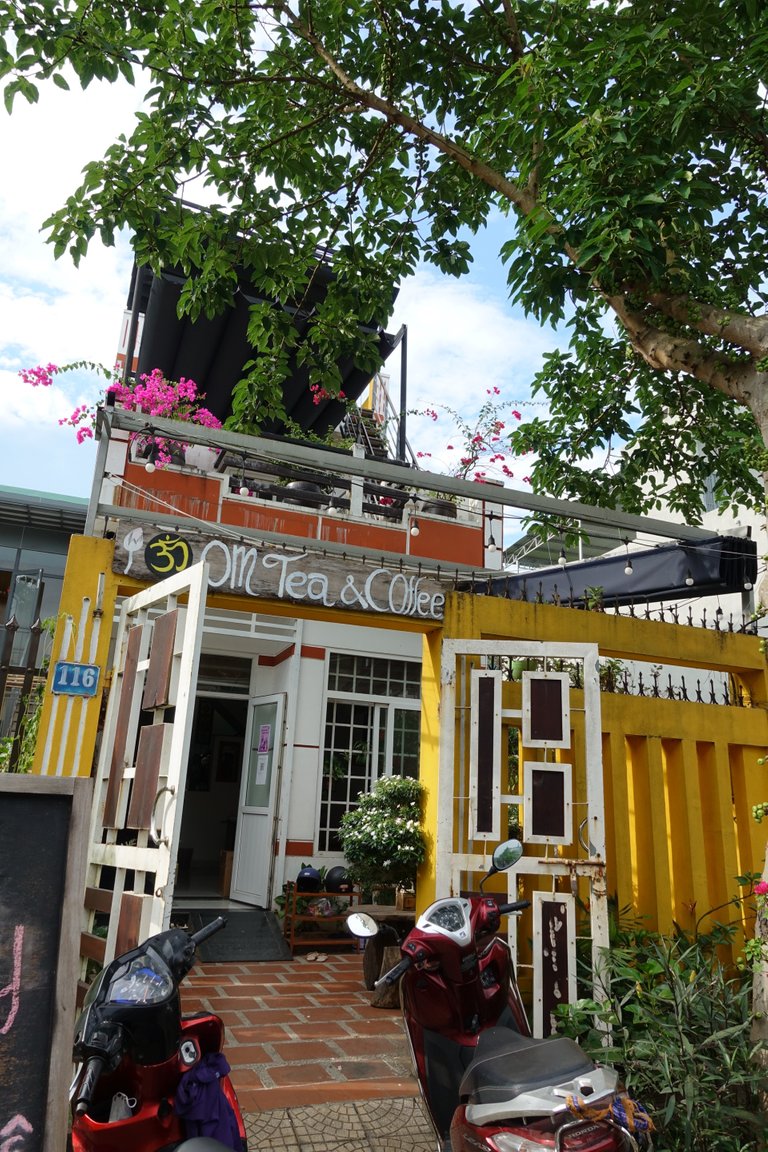 Looks like a normal house, but if you go to the back, there will be a green garden.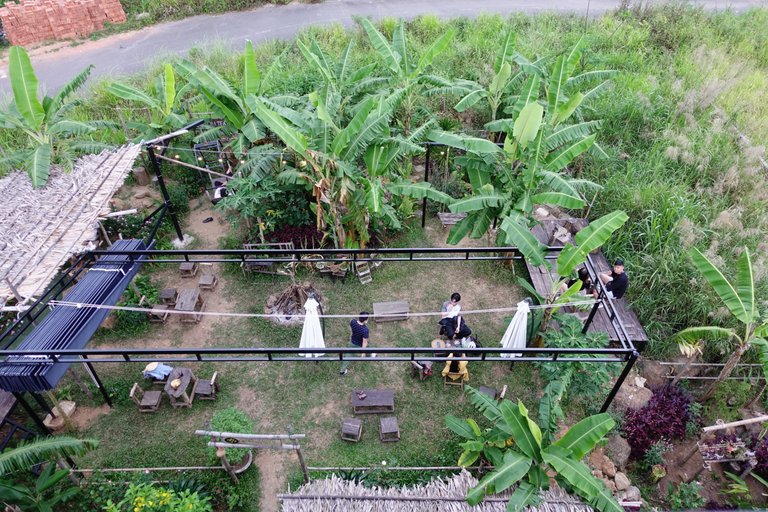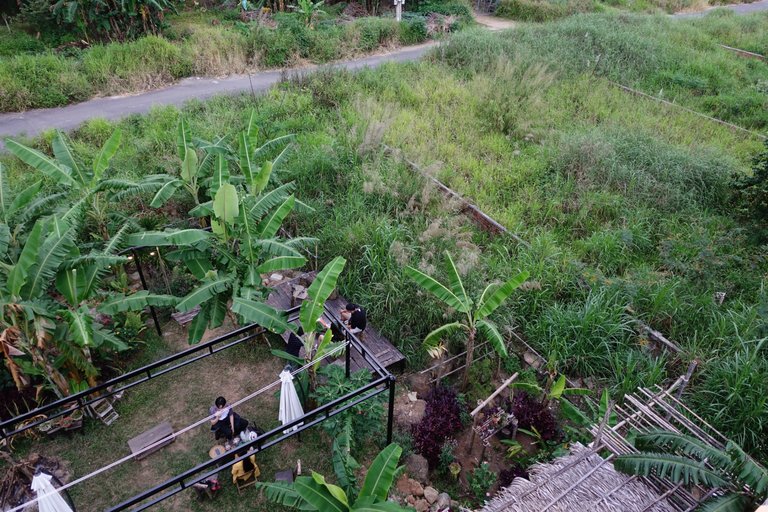 Drinks are very good. Looking at the menu, it's mainly herbal tea. Of course, it will have a herbal taste, without the sweetness of milk and sugar, so many people may not be used to it. But it is very good for health.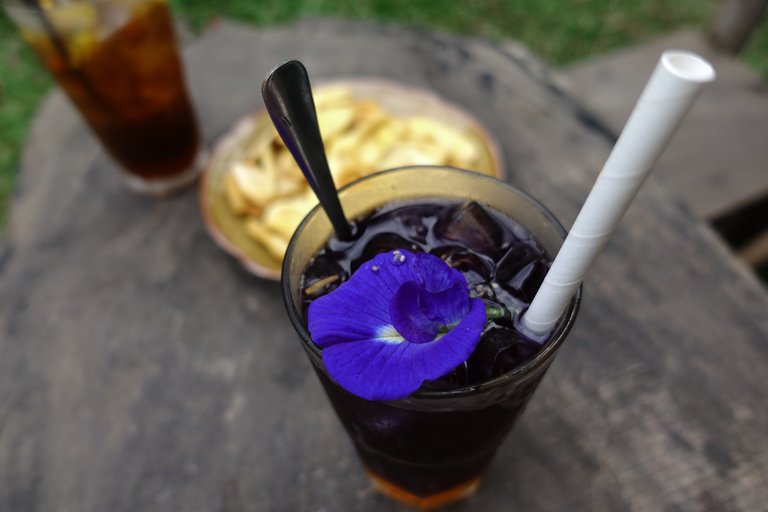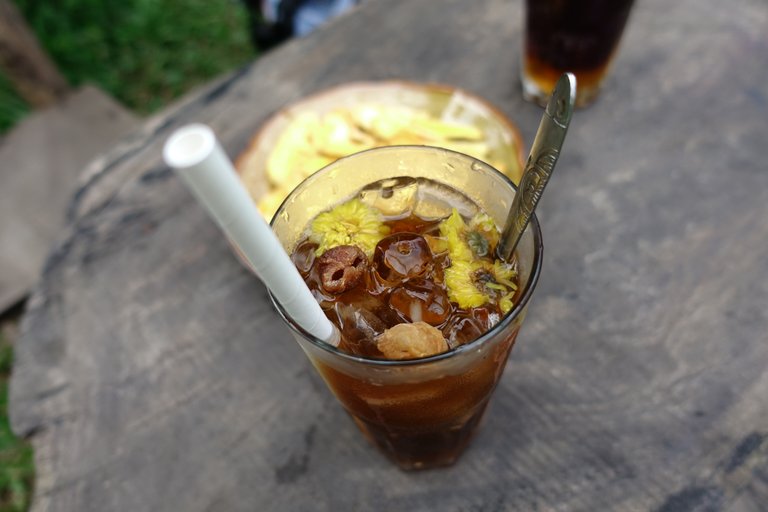 Although the cafe is small, it has a lot of trees and fresh flowers.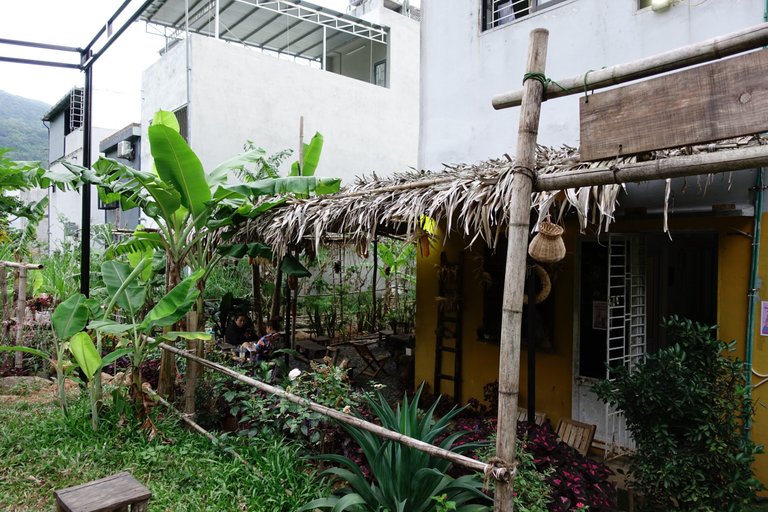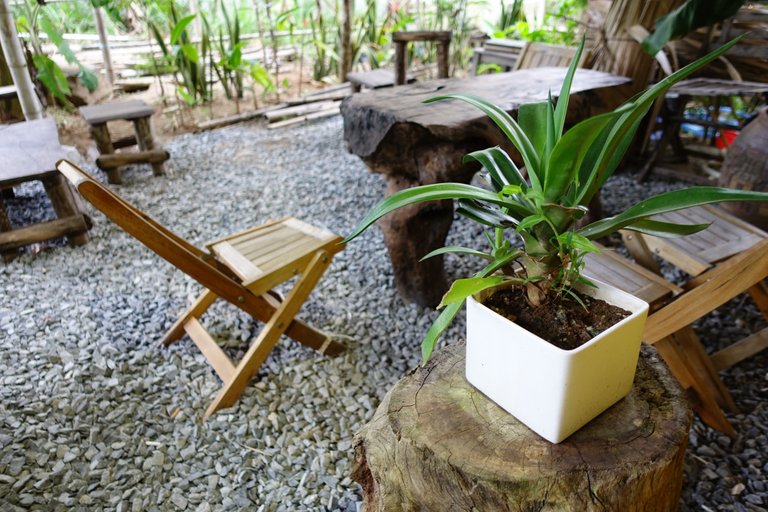 I think this place is very suitable if you bring children. Sitting in an air-conditioned room sometimes feels suffocating, isn't it? I think the kids will enjoy it if they can see the flowers. You should also pay attention because they will most likely pick the flowers 😅.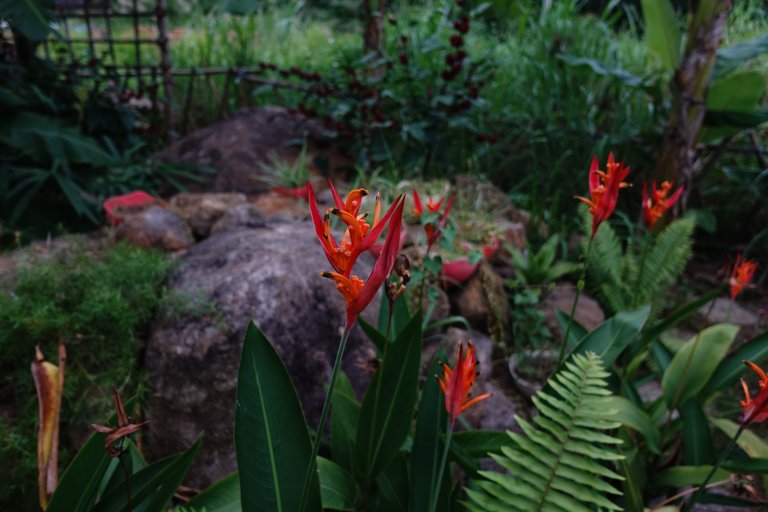 My girlfriend also took some pictures. In fact, wherever she goes, she takes pictures. I feel fine with that. Sometimes it's not a good idea to keep all the images in your head.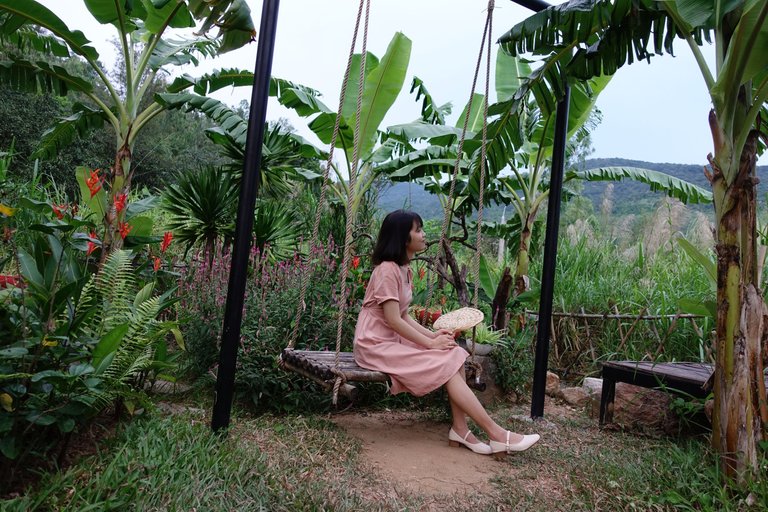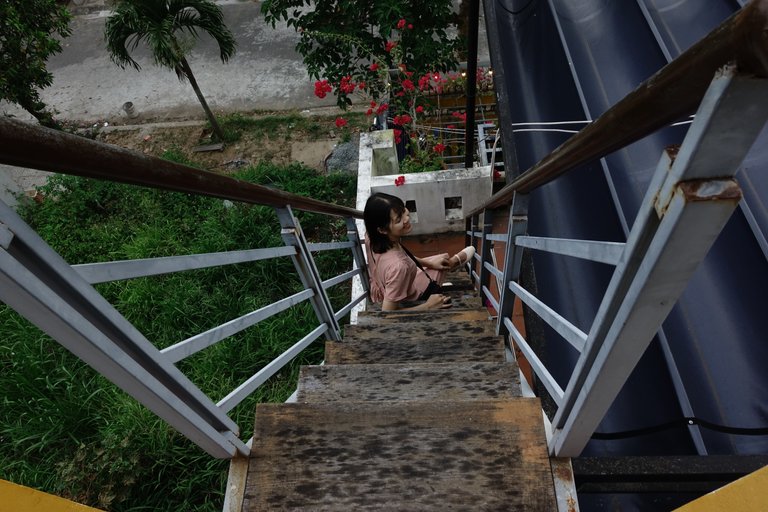 There are many beautiful angles for you to take photos. Usually coffee shops today are like that. When designing, they will try to create many shooting angles for young people to take pictures. They will then post their beautiful pictures on social media for others to see. This is also considered an important form of advertising today. We know this place also through this form.
Young people like to explore newly opened cafes. As for the elderly, they often just go to their familiar places and just sit in their familiar corner. I think that's a good thing. Young children should try many things and then choose the best one for them. The same is true in choosing a job and career. Life should be experienced a lot.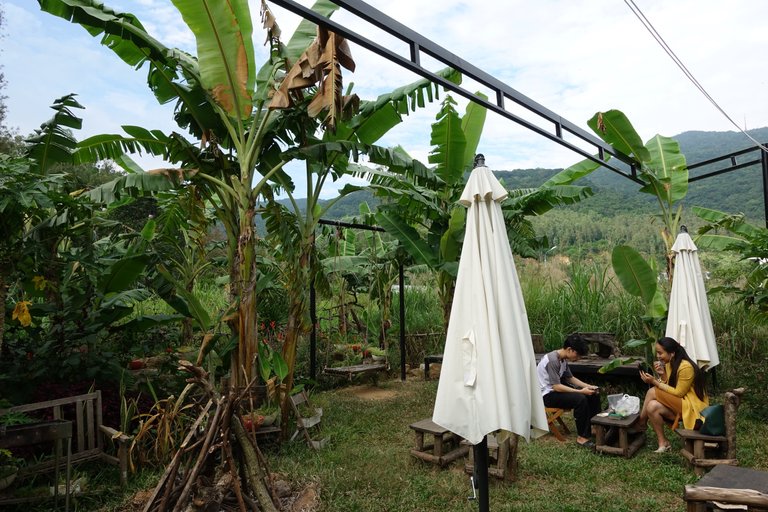 On the way back, we decided to stop by a snack bar to buy dinner.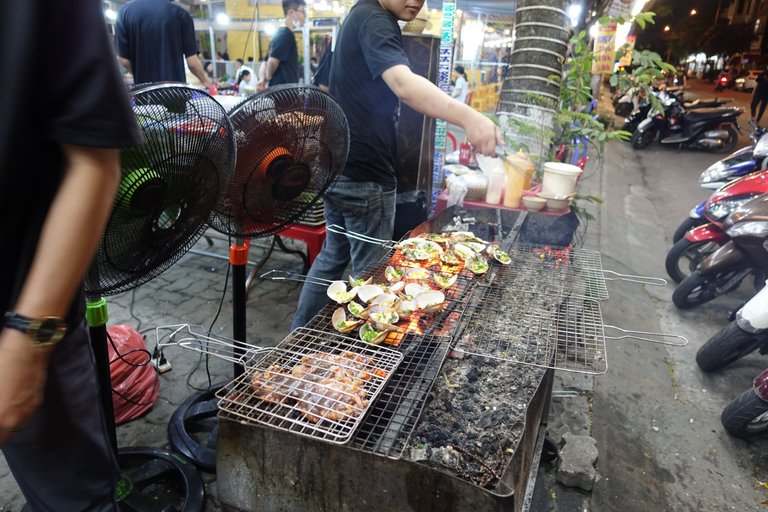 The snack bar is quite crowded. Look how busy everyone is.
You can see a lot of motorbikes outside.
Weekends are also the time when people go out to eat more than usual.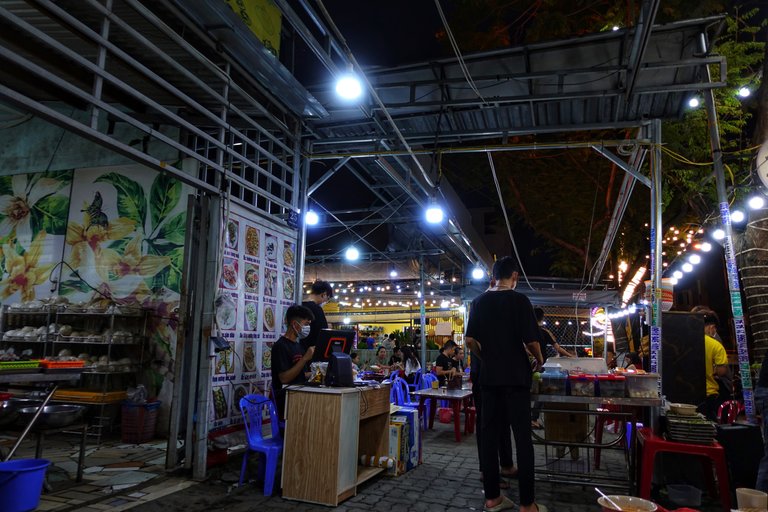 But the staff looks pretty happy.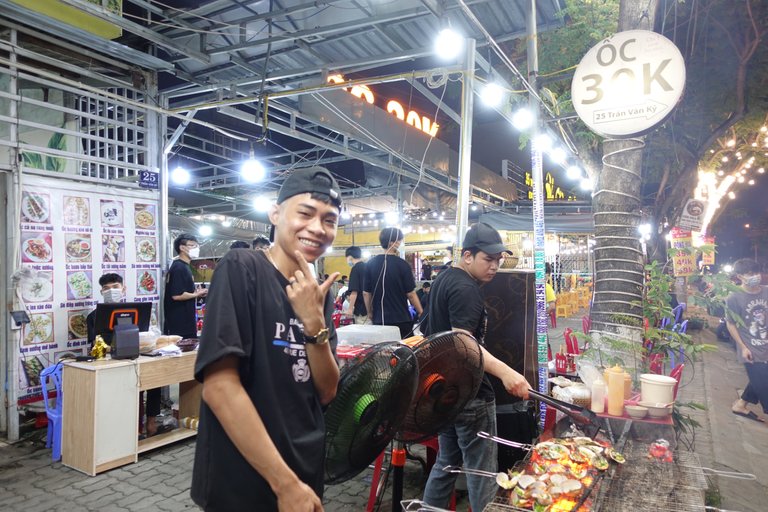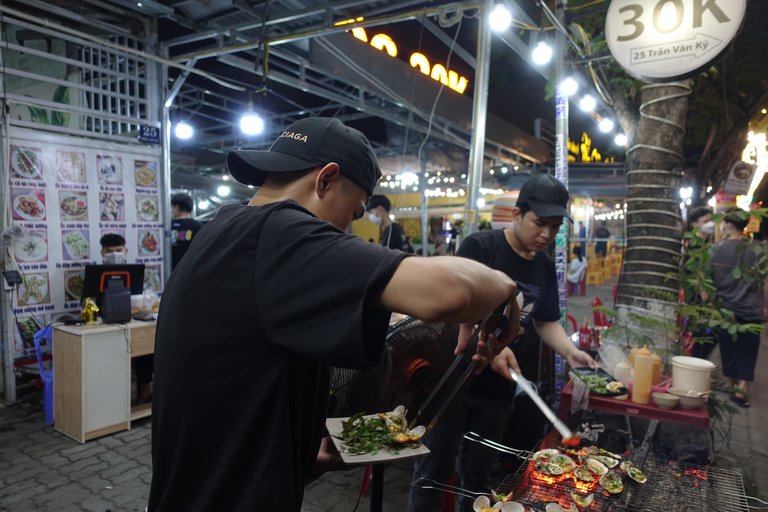 Glad they like their job. In my opinion they are also very focused and professional. Perhaps this is also one of the reasons why the restaurant is so crowded.
And this is the dish when it's on the plate. Looks delicious, doesn't it?
I guess many of you won't know what this is 😁.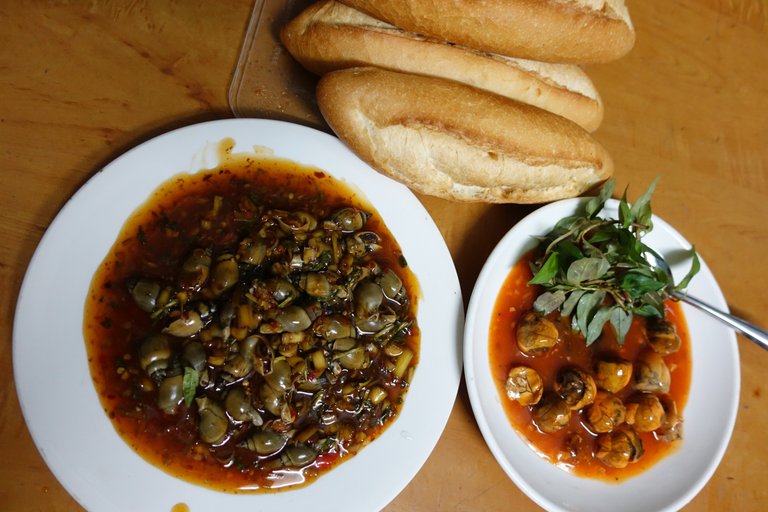 After eating, we rest. Watch something interesting on the internet and then go to sleep. So ended the weekend.
Thank you for reading my post.
Hope you had a nice weekend ❤️.
---
---