Exciting journey to K50 waterfall in the middle of the forest
Hello everyone!
It's me again today. I am Quyet.
How are you these days? Is everything all right 😊?
Life is full of joys and challenges, isn't it?
Always believe that you can do everything and believe that good things will come to you.
When you are stressed or in a bad mood, come to Hive.
This is where you belong, and it helps you have more new experiences in life.
Today, I will introduce you to a wonderful place in my hometown and tell you about our exciting journey.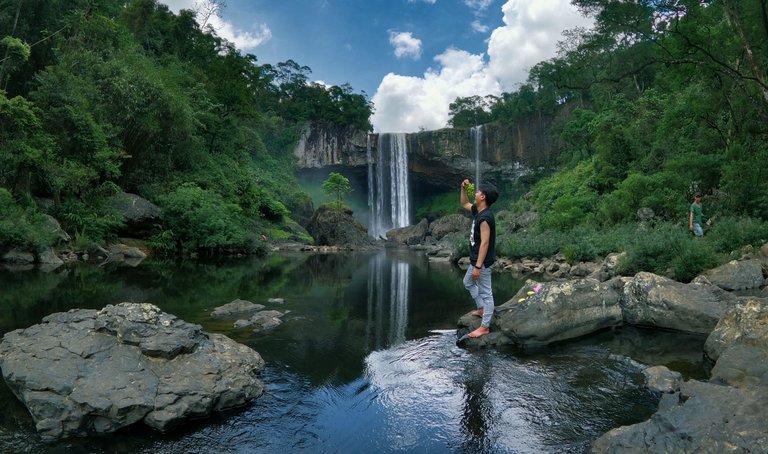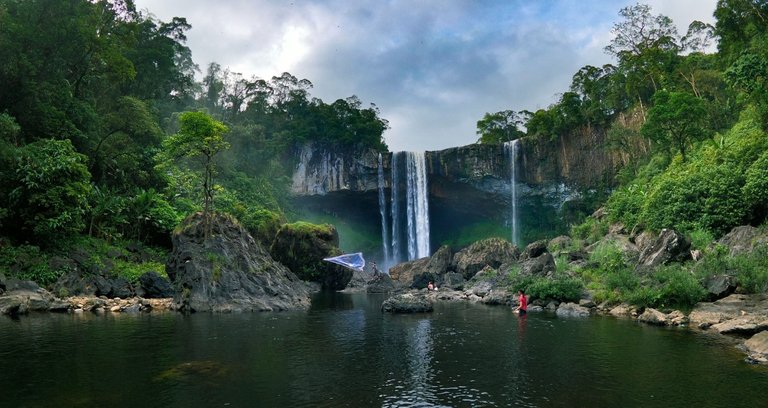 Do you think these pictures are very beautiful? But we have come a long way to get there.
The place we came to was K50 Waterfall, the number 50 means it has a height of more than 50 meters. In addition, the waterfall is also called the Hang En waterfall, because behind the waterfall is a large cave.
In that cave is the home of thousands of forest swallows. The waterfall is located in the Kon Chu Rang nature reserve, in Binh Dinh hamlet, Son Lang commune, K'Bang district, Gia Lai province.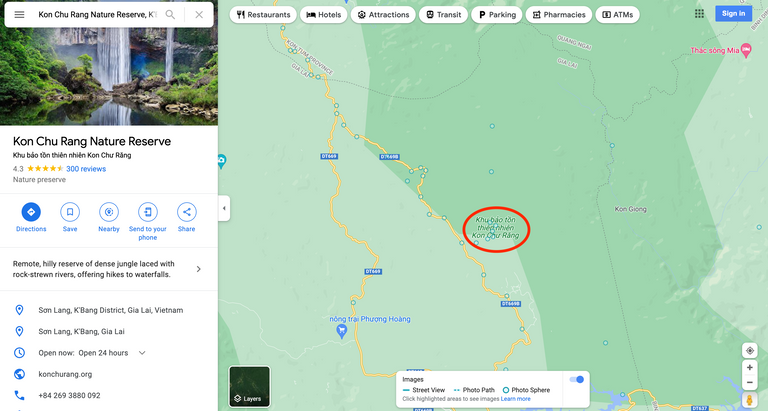 Gia Lai is also where my parents live. Currently, I am living and working in Da Nang city, Vietnam.
From January to June is the most beautiful time of the year to conquer the K50 waterfall. At other times, it seems that the water will be high and fast, so it is very dangerous.
You can find out more on the internet if you're interested, and find a way to conquer the falls that's right for you.
Our cruise leaves at 9:30 pm. We took a long-distance bus to the bus station of the K'Bang district.
It takes about 6 hours to get there. We lay in the car, excited about our trip, and then fell asleep without knowing it 😇.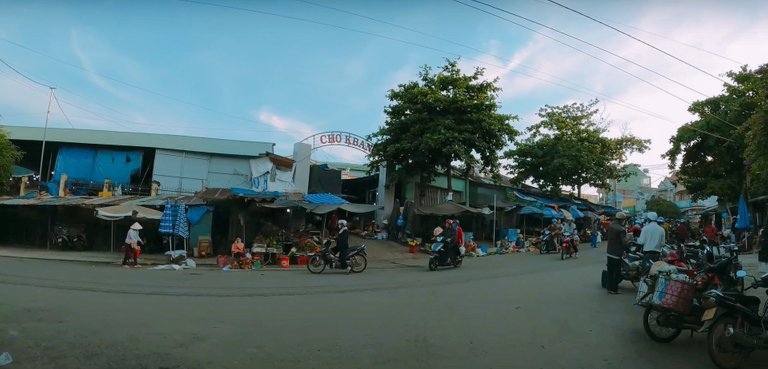 When I woke up it was about 4 am. The bus arrived at the station, everyone decided to walk to the nearby market to have breakfast and buy things to prepare for the trip.
We bought extra gloves, long socks, raincoats,... and of course food. Food is indispensable for a long journey, right 😅?
There are fruits, dried fish, sweet potatoes.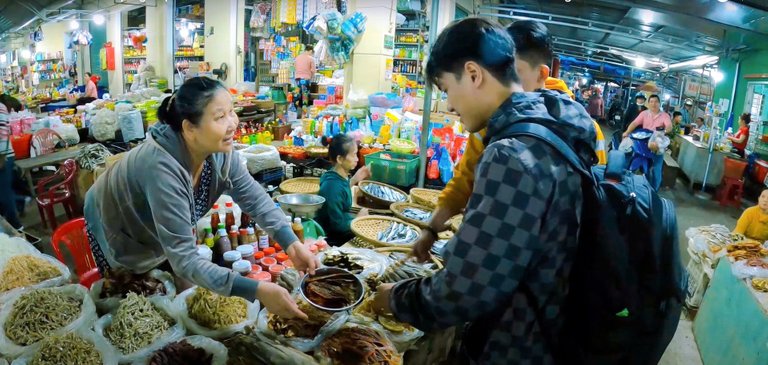 And my friend said he would make the roast, so we bought the meat as well.
In a moment I will show you a picture of that delicious roast meat.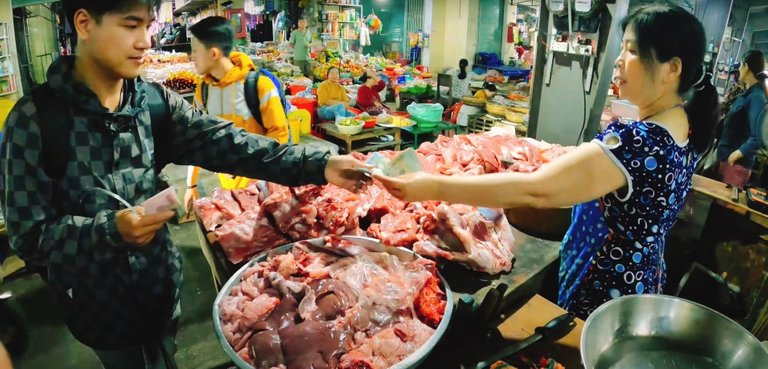 We took the car to the reserve. There will be people who drive you to the falls with specialized motorbikes.
The motorbikes are very unique so I took a picture. I drive cool 😊!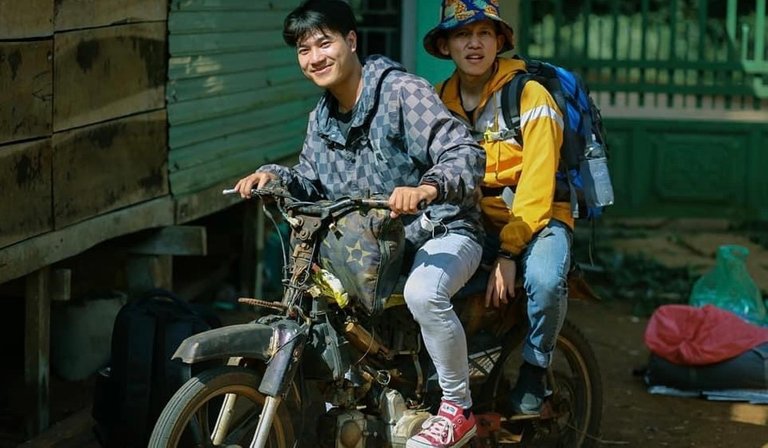 Their cars are stripped of unnecessary plastic covers. They added an iron frame and reinforced many other parts to make it stronger.
I think the engine has also been upgraded because we will have to climb the slopes.
The road is really dangerous, you may have to get off the bus and walk quite a few times. And I am sure that you will have to be a good driver to go this route.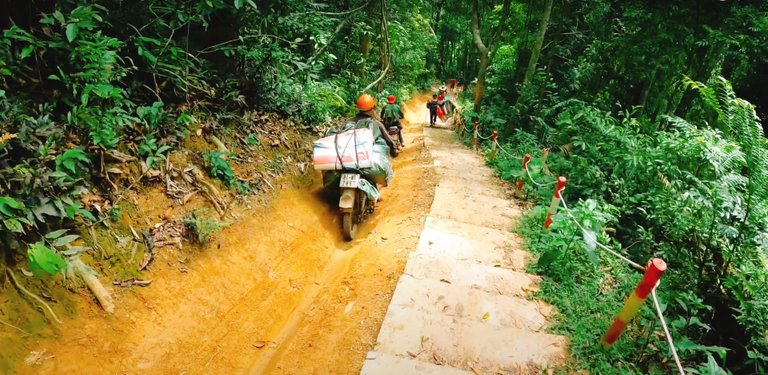 Although everyone was very tired, everyone was smiling happily. Almost to the destination.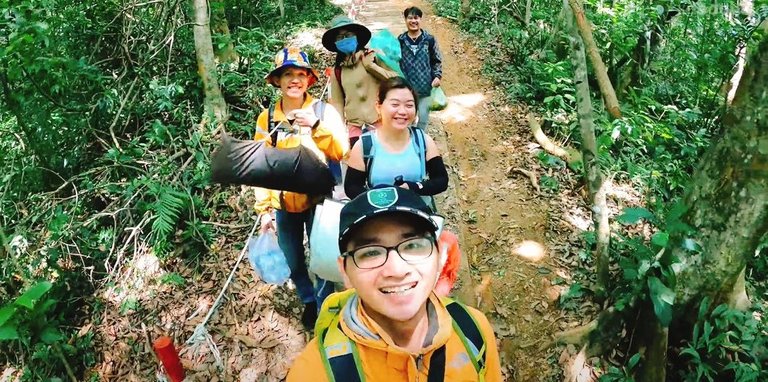 So we reached the top of the falls. We also met other adventurers. The doctors said that although they are old, they still love the natural atmosphere, so they came here to visit. Mainly breathing in the fresh air, not going down the waterfall because the road is quite difficult for them.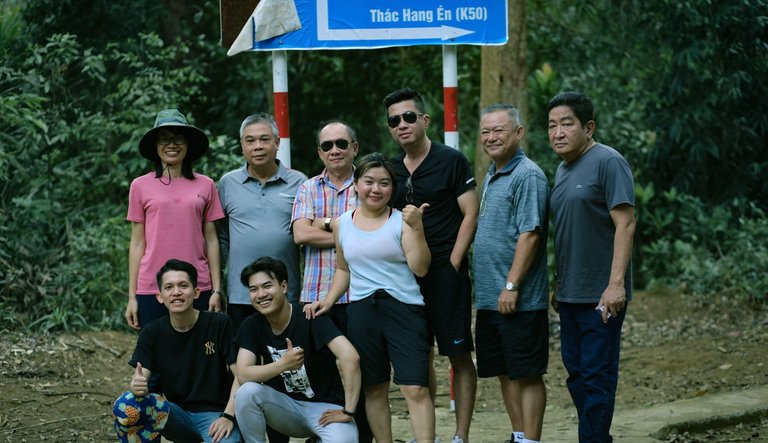 Do you see the word K50? That's right, just have to climb down a bit more to reach the waterfall. You will need to climb stairs to go down. Looks interesting, isn't it 😍?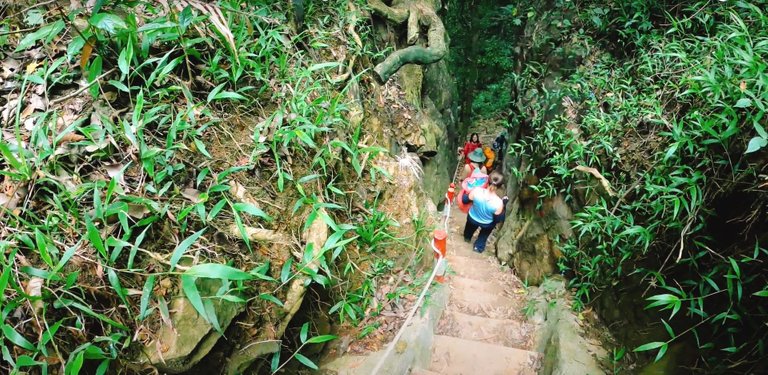 Climb down to the place, you need to overcome another challenge. Here, it is this bridge.
This is really challenging for me because I'm not very good at balance. It only takes a little bit of exercise and you can fall. I see people in the movies holding long sticks for better balance, but unfortunately, I'm carrying a bottle of wine. It doesn't help with balance much.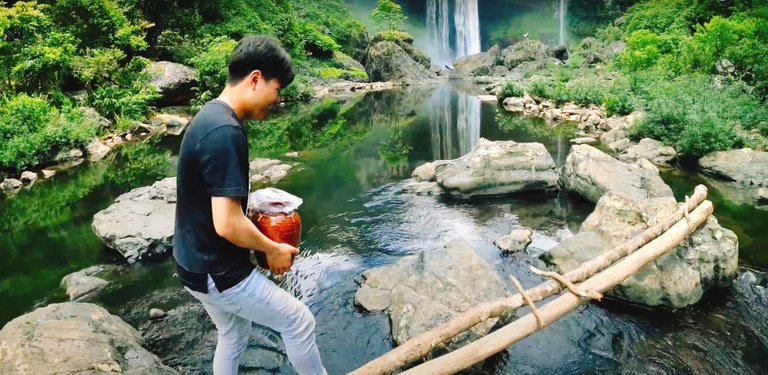 And finally reached the destination. This is the k50 waterfall 😍.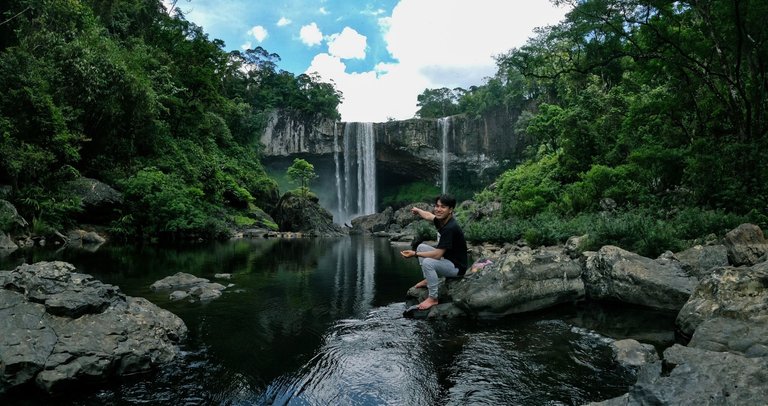 People started to explore around and take pictures.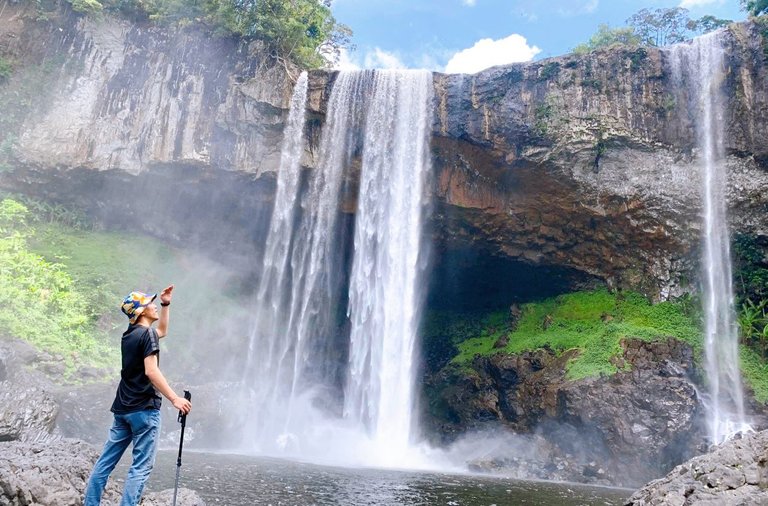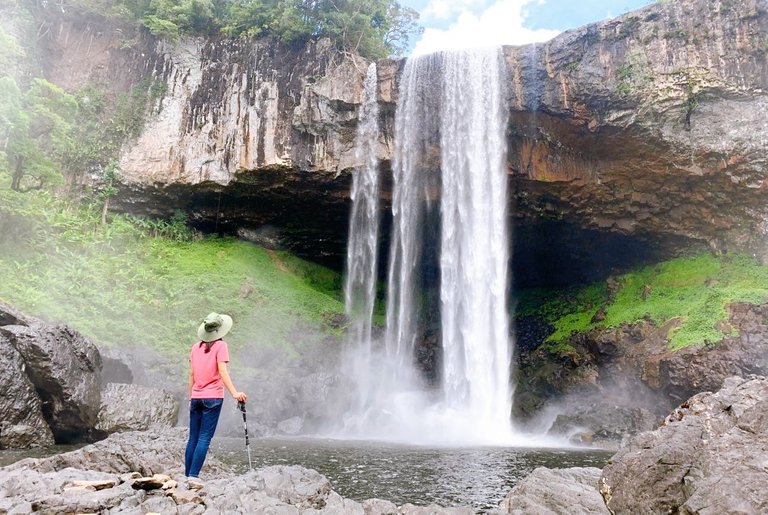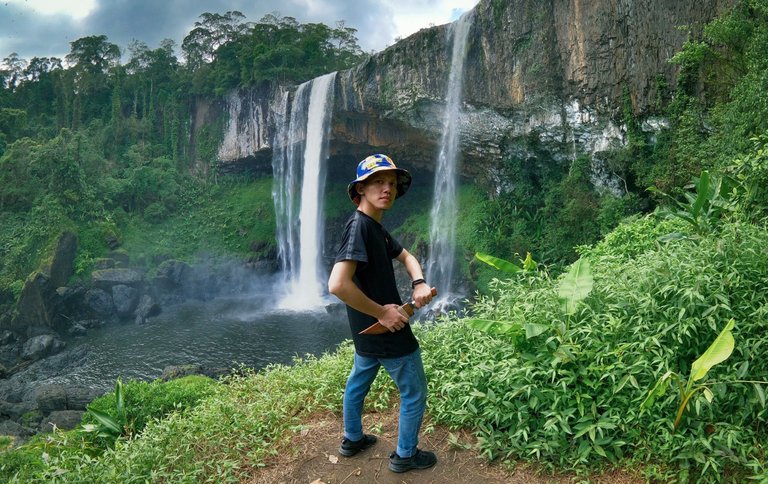 We also started looking for a place to set up camp.
Fortunately, there is enough space near the waterfall for two tents.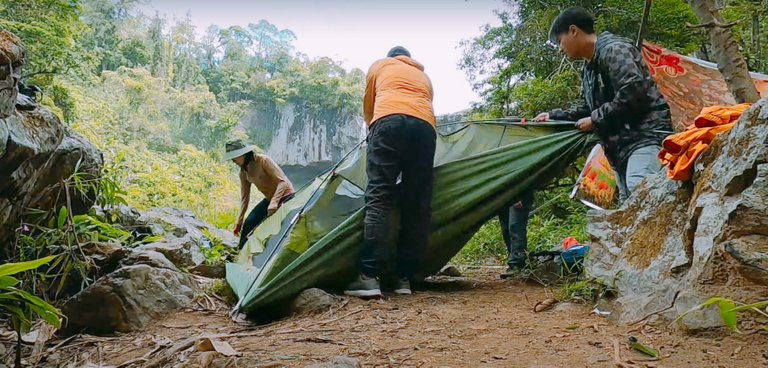 In the afternoon I had a wonderful sleep next to the waterfall.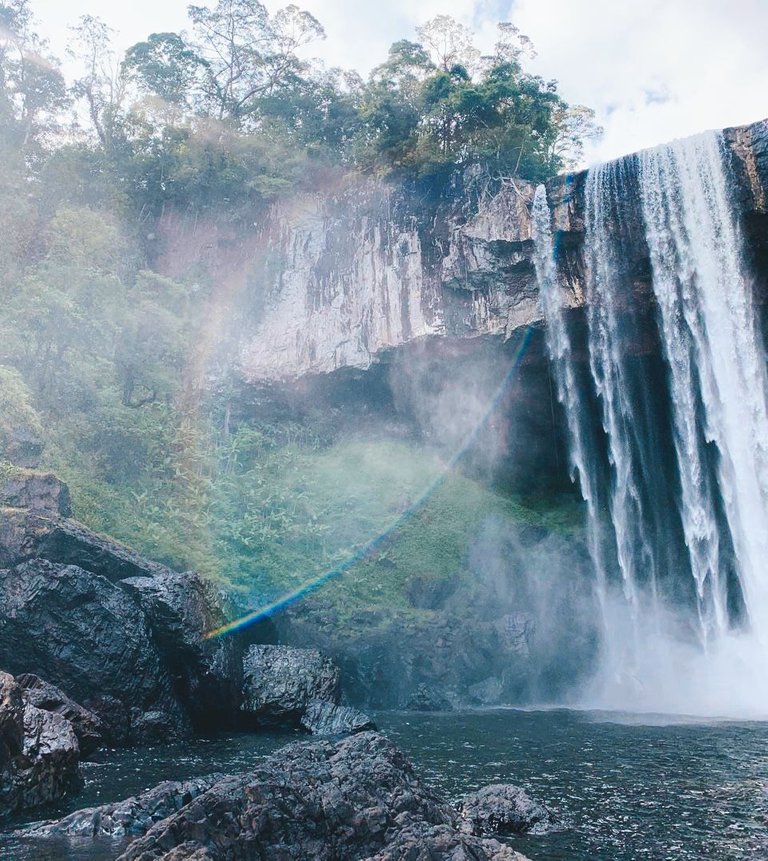 When I was under the waterfall, I realized how small I was. The large streams of water flow down with the cool wind from a giant water fan. I don't know how to describe it, but it's amazing. It will be an unforgettable experience for me.
Near evening we started to prepare the meal. We make Lam rice.
If you do not know what Lam rice is, it is different from normal cooked rice, Lam rice is cooked in a special way that is cooking rice in a bamboo tube or a bamboo tube.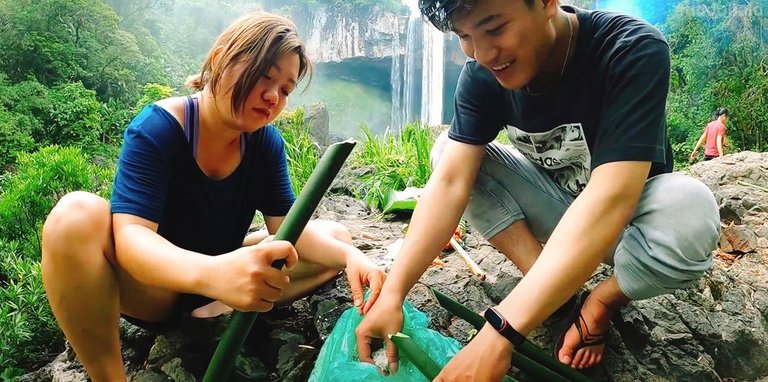 We will put soaked glutinous rice in a bamboo tube, then add water and cover the tube with banana leaves. Then put the bamboo tube next to the fire to grill when the rice is cooked. When baking, it is necessary to regularly rotate the bamboo tube to cook evenly and when you smell the aroma, you will be able to eat it. All you need to do is use a knife to separate the bamboo and eat the rice. It's very delicious 😋.
It's also convenient when you go camping without carrying a pot, right?
We also made a stove to cook Lam rice and food. Although there is a lot of water near the waterfall, you should still be careful with fire. Luckily there was a big rock so we cooked on it.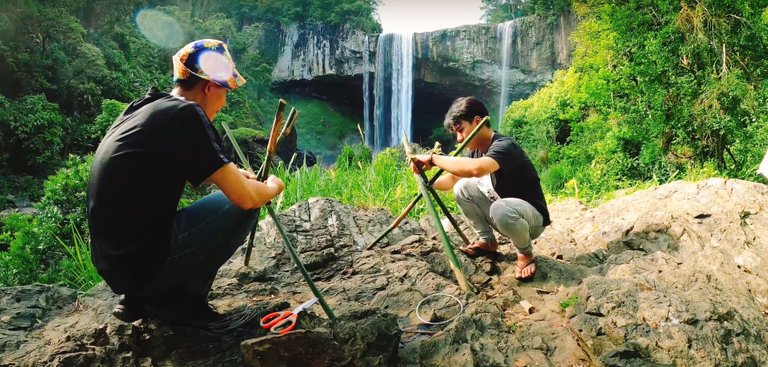 Here is our final result. Did you see the roast beef I told you about! And even the Lam rice tubes are put on the grill. Looks delicious, doesn't it?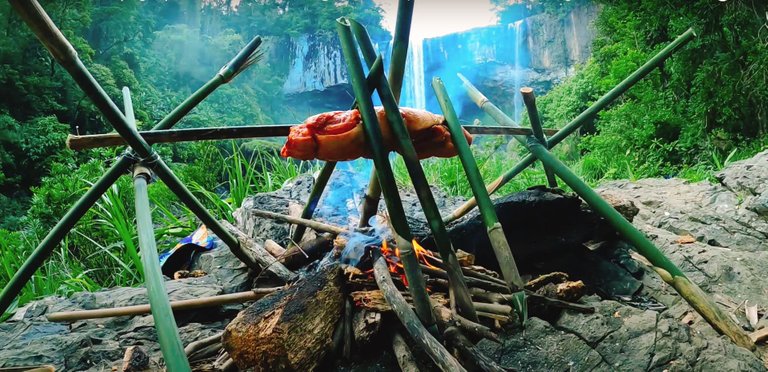 Everyone grilled pork and talked until evening. In the middle of the forest and the dark night, there is a flickering fire.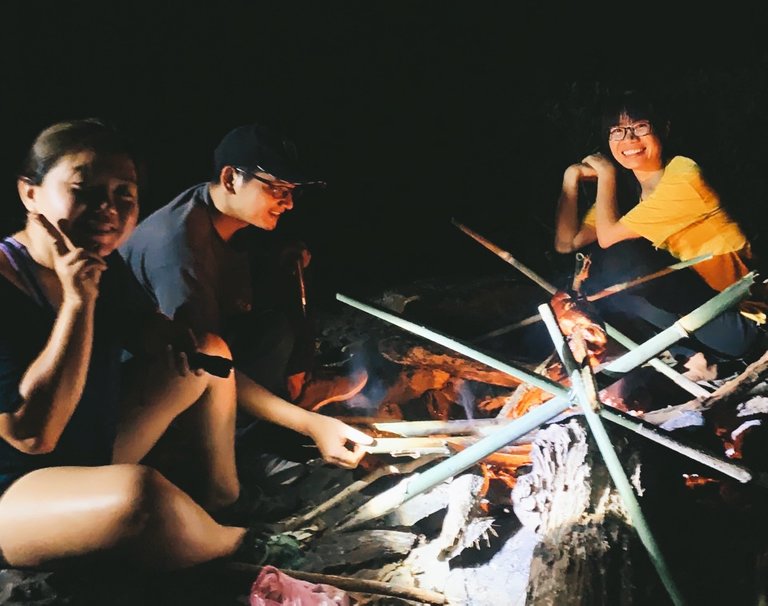 We also have grilled dried fish and fruit.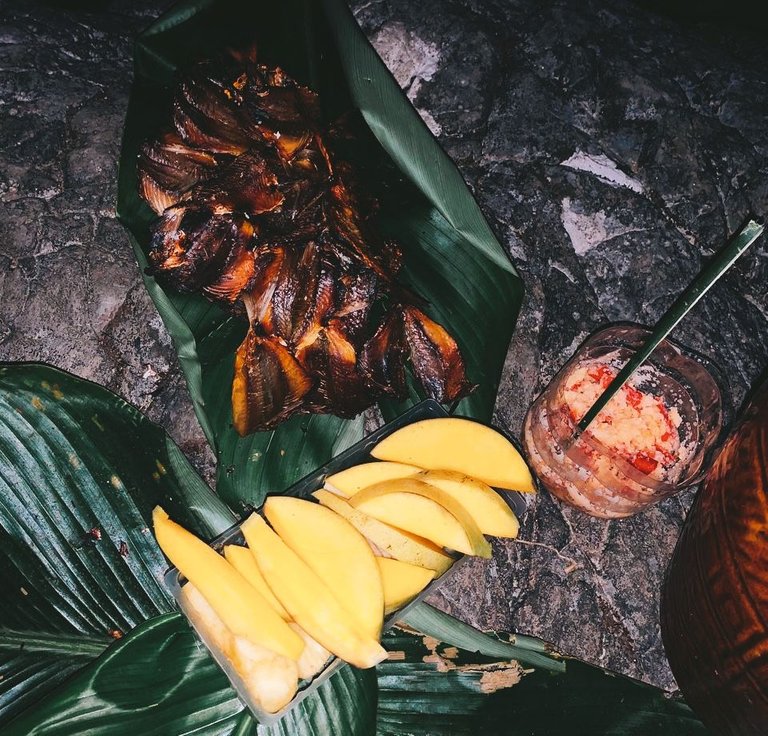 And here's something special about where I live. It is Can wine. Can wine is the Vietnamese name for a specialty wine made by some ethnic minorities in Vietnam. This wine is not distilled, is fermented, when brought out to drink, must use bamboo rods or perforated bamboo to drink alcohol. Because of this unique way of drinking, it is called Can wine.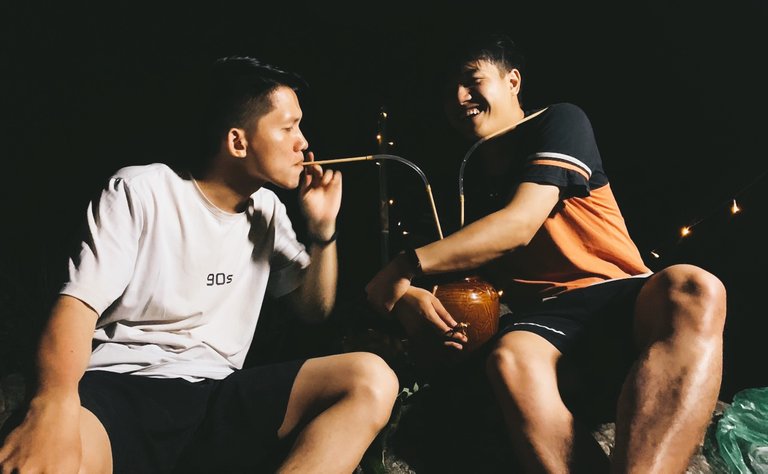 Wine needs to have many varieties but the one I drink is rice wine. Freshly milled rice will be washed, soaked, and mixed with yeast to put in "Choe". Use a banana leaf to gag "Choe" for about five or six days. "Choe" is the vase-like thing you're seeing. There are also engraved patterns of the ethnic people here.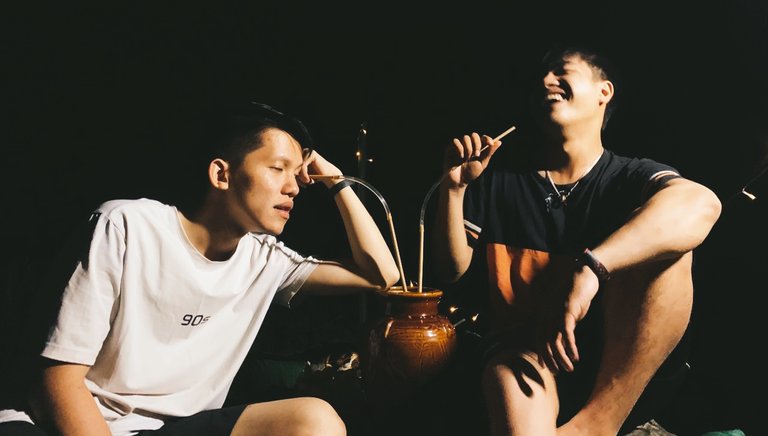 The alcohol is also quite strong. If you have a chance, I think you should try it.
Its taste is very special.
After a night of drinking, having fun. We get up early and make coffee. We use cans to boil water to make coffee.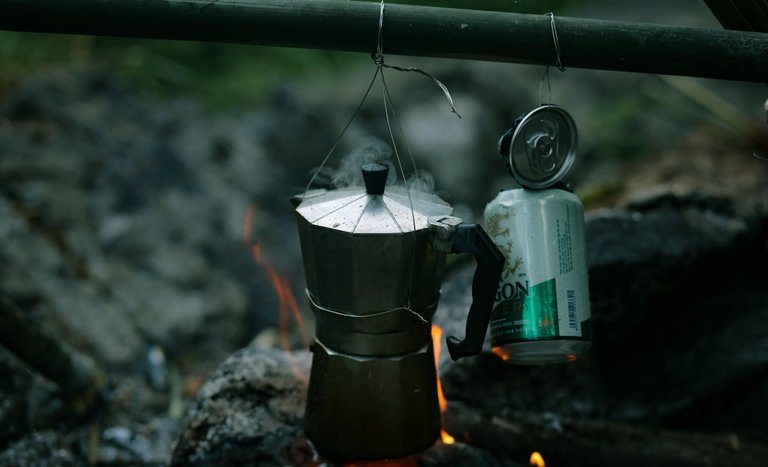 It is a wonderful experience to wake up early in the morning in the middle of the forest. Enjoy a cup of coffee and watch the waterfall flow. It feels like that waterfall will flow forever over hundreds, thousands of years. And fortunately, we managed to capture this moment so that now I can share these interesting things with you.
For me personally, this is a new and exciting experience. It's been a tough journey and I'm very proud of it.
And this is my favorite picture.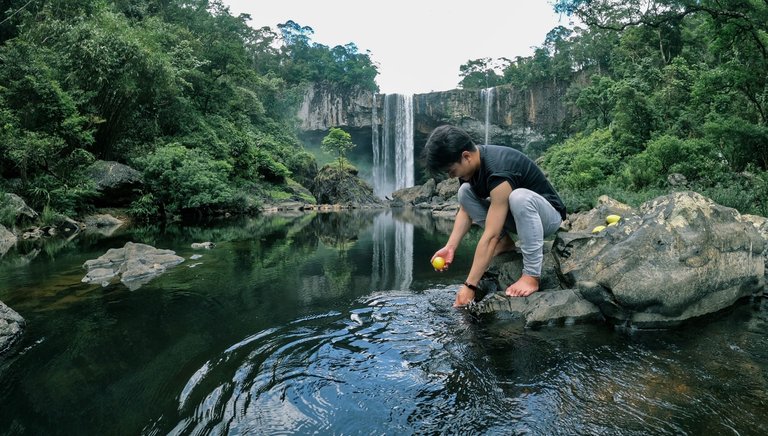 Just like life, when you go through a hard journey, good things will be achieved.
I know there are people out there with passions to conquer and explore far more difficult places.
You too, confidently walk on your own journey.
---
Thank you for reading the article. Have a nice day ❤️.
---
---