Exciting climbing journey to nature

Hello everyone.
Recently, I have been quite busy completing my graduation project and above all, constantly improving to prepare everything for the important transition in life from student to working person. This is actually a very sensitive and stressful time for me to think about everything. However, I have learned that this is a precious time that I should not waste and also a time for me to reflect and better understand my passions and interests at work. So choosing for yourself a space, a destination to expand your thinking and vision is a great thing right now, isn't it?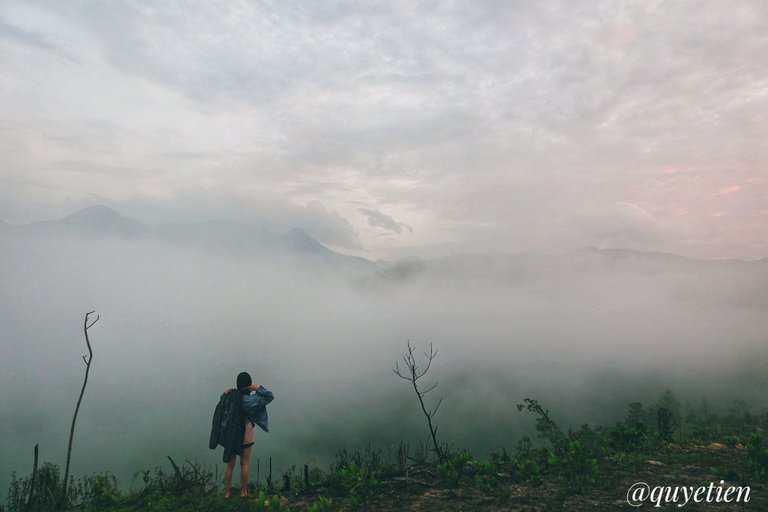 It's been a long time since I've felt the desire to expend more physical energy than mental energy like now. That is the feeling that is really indescribable, the feeling of wanting to consume a lot of energy because discovering something unclear makes me more interested than ever.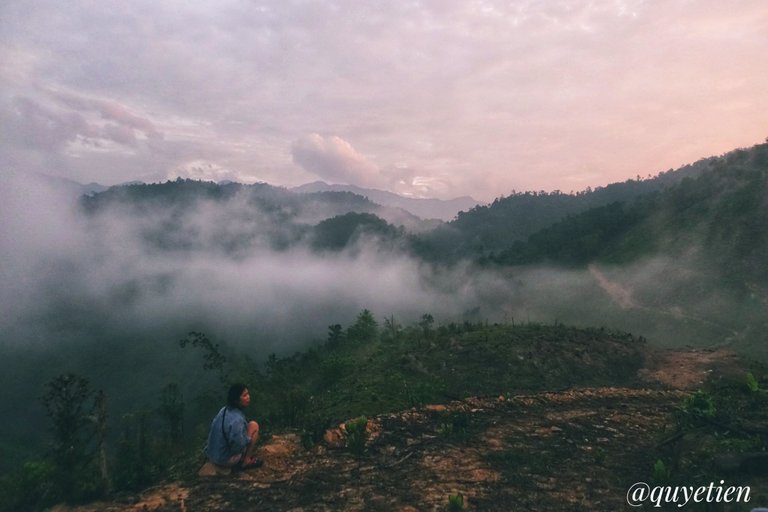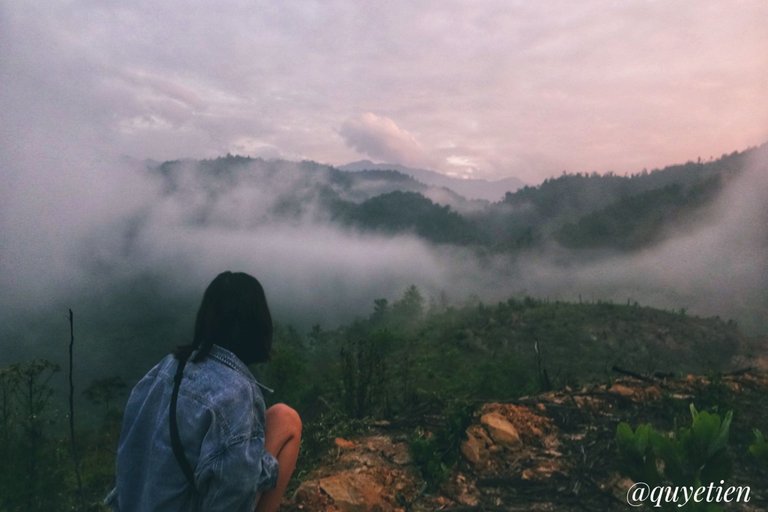 So, take advantage of the weekend to go hiking to burn off the negative energy inside and absorb new energy from nature.
I don't know if everyone is ready, so follow me to start an exciting climbing journey 😀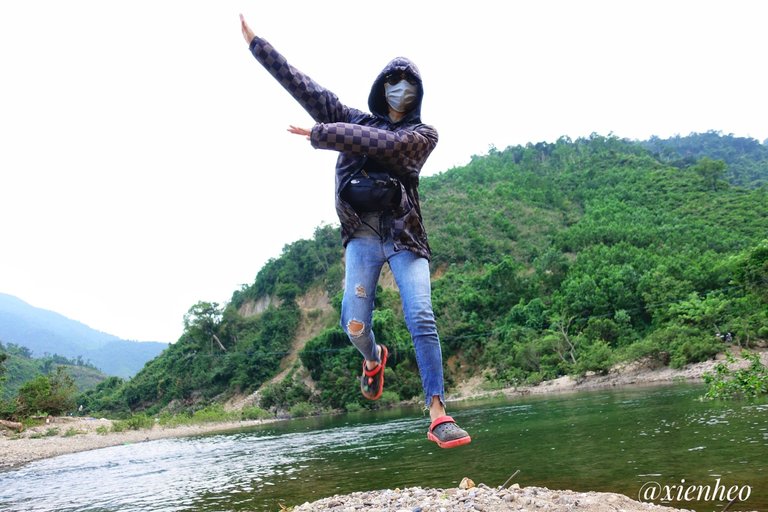 For convenience and comfort when climbing, I chose the time frame at 5am to start this journey. From the foot of the mountain, people can see the verdant scenery of the mountains and forests covered with clouds and white fog. This color becomes more attractive to me than ever.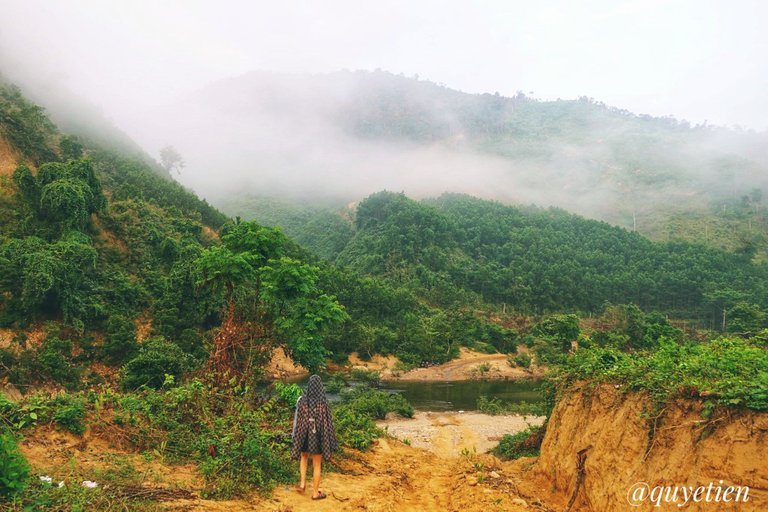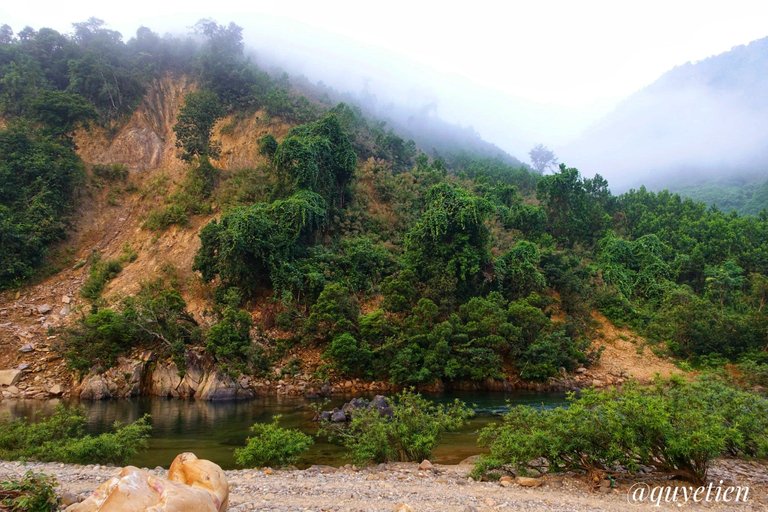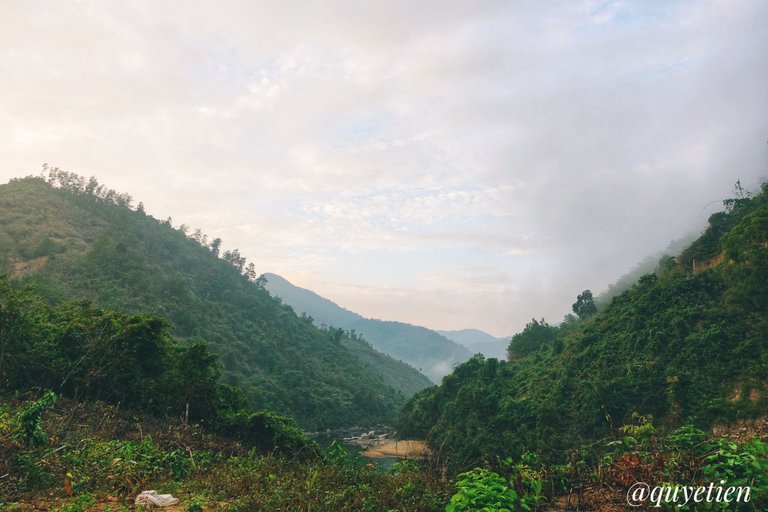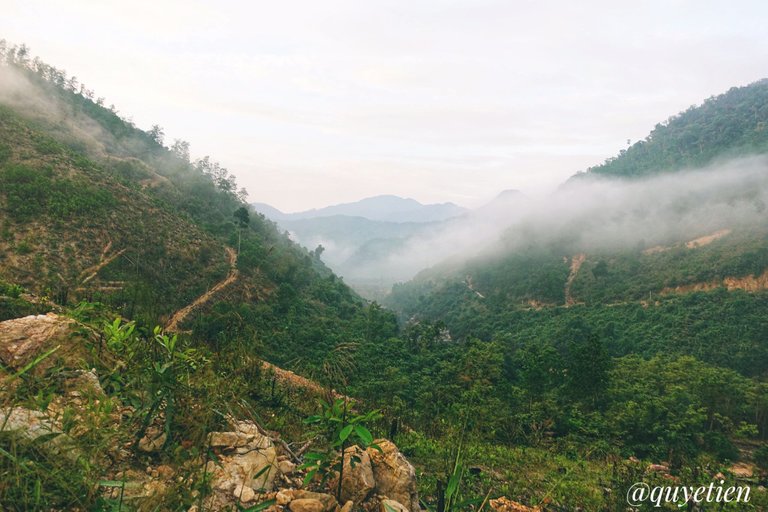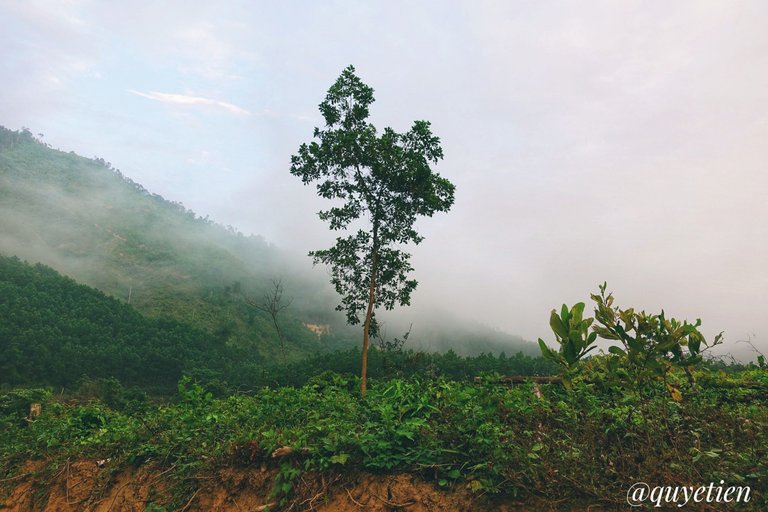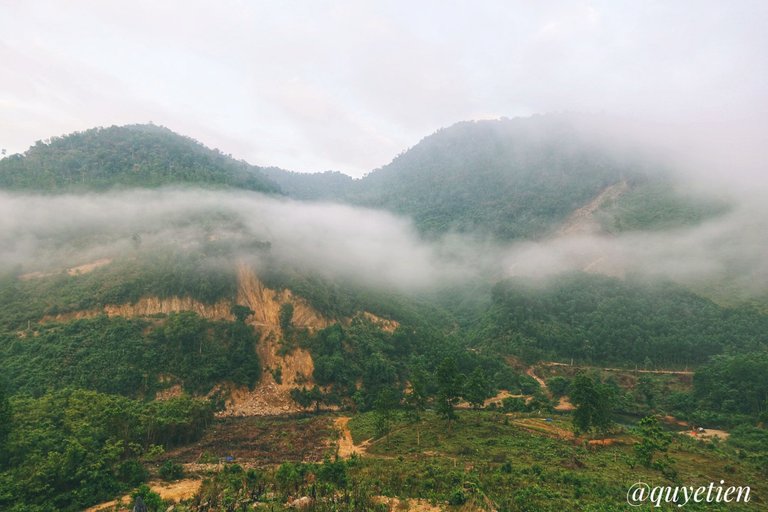 Climbing is really not an easy journey, but it brings a sense of curiosity and conquest. The desire to conquer all the new things on the top of the mountain or the interesting things hidden behind the mist. The roads are starting to get steeper and my calves feel pretty tight, but it's only been a bit. There is a saying that I really like "All efforts will be paid to the end" and this journey helps me to believe that it is true and it also reminds me of my motivation and faith when I encounter difficult situations. difficulties in life.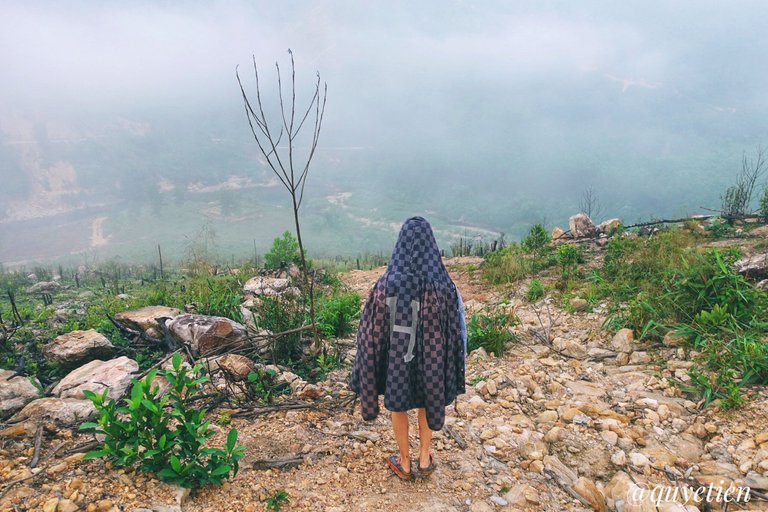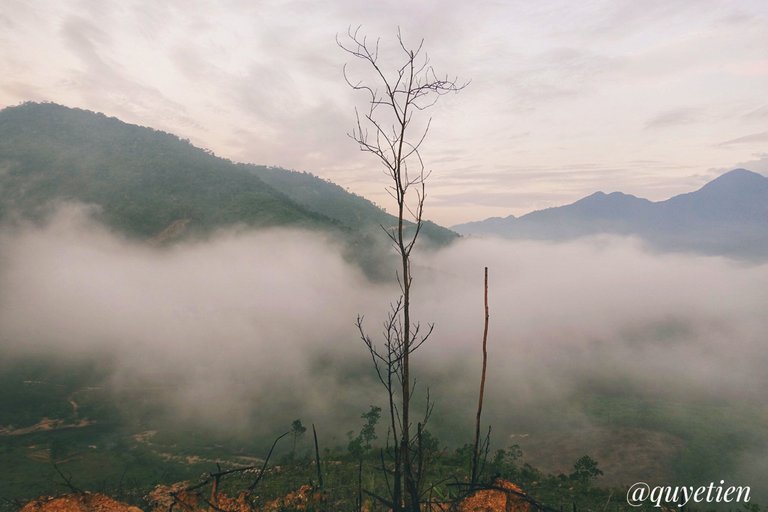 From above, everyone can easily see everything below, although it's not clear, but it has helped me open up my eyes and the worldview of thinking has also become more positive than ever 💚.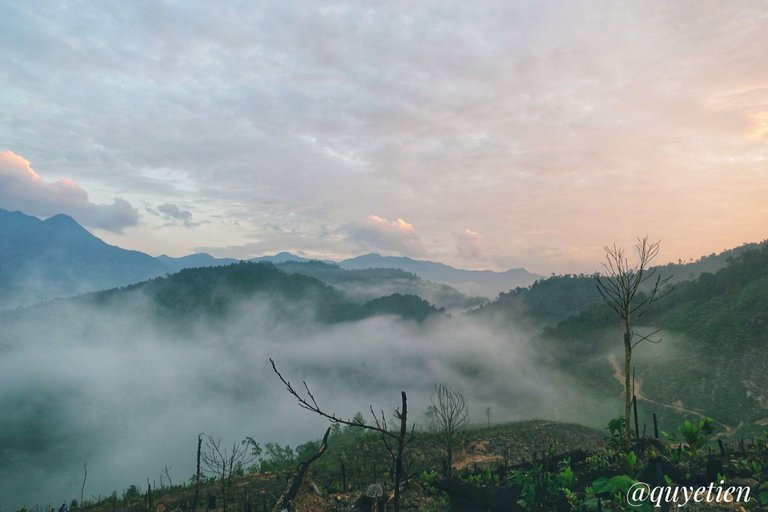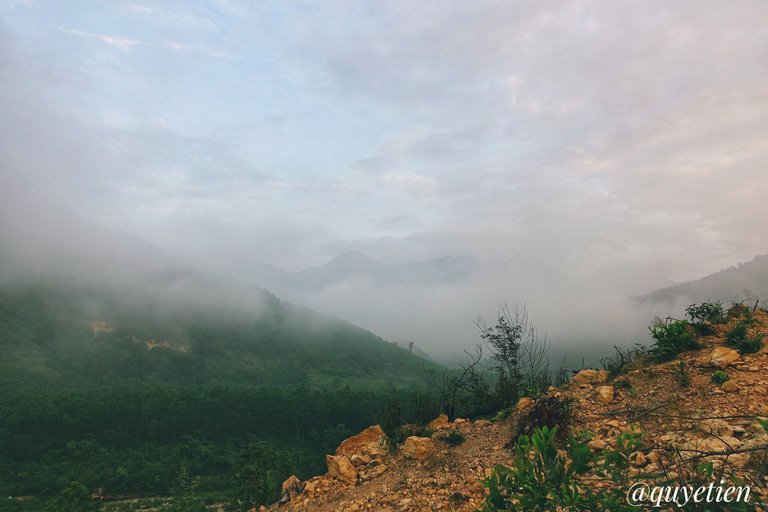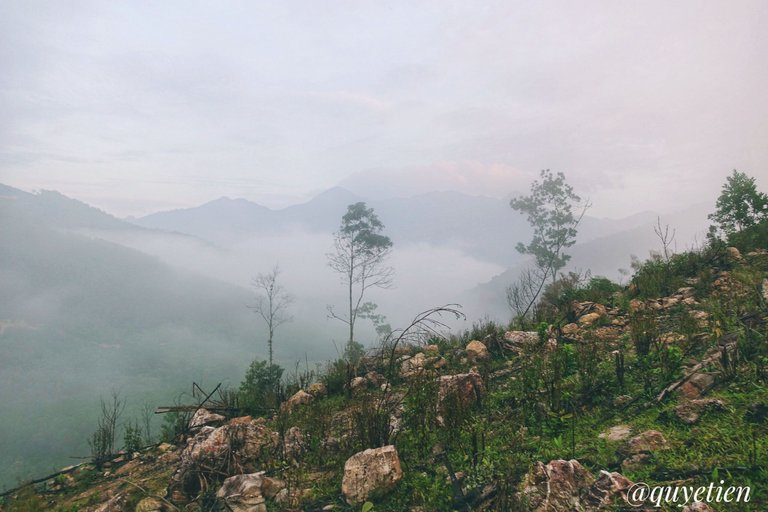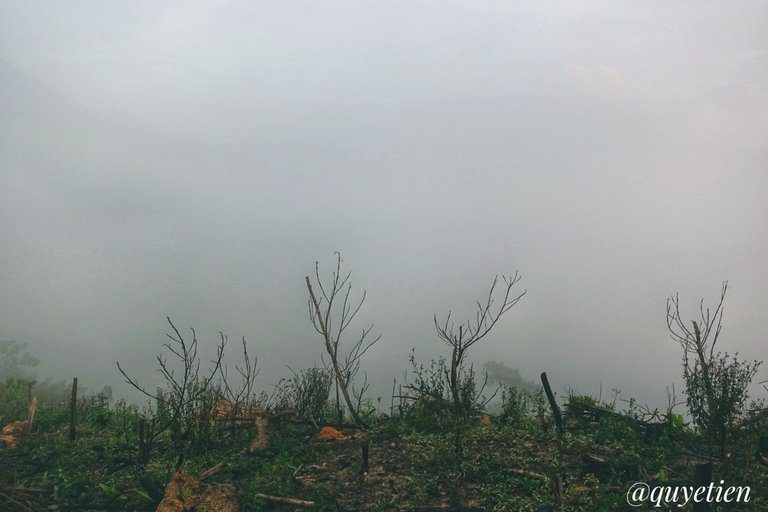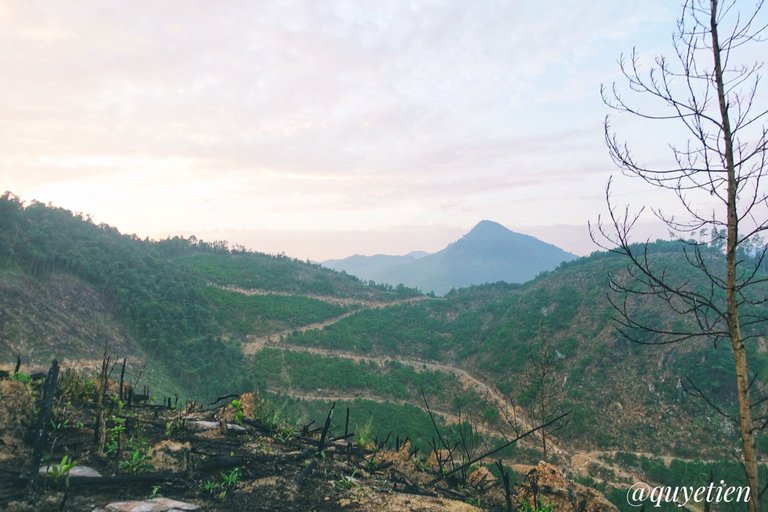 Do you think I've reached the top of the mountain yet? No, I hiked for 30 minutes to conquer this mountain. Everything is worth it, this moment is so precious that no measure can measure my happiness and emotions at that time.
Negative energies seem to be released with each breath and remain in my mind full of positive and refreshing things.
Tadaa,, I finally reached the top of the mountain. Does this scene surprise you? It's not that I fainted. But because my legs are quite tired and so I lie down to enjoy the view😅.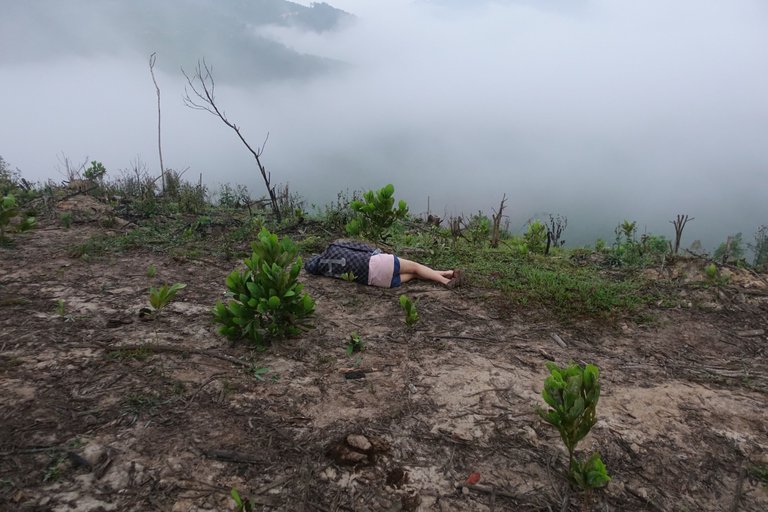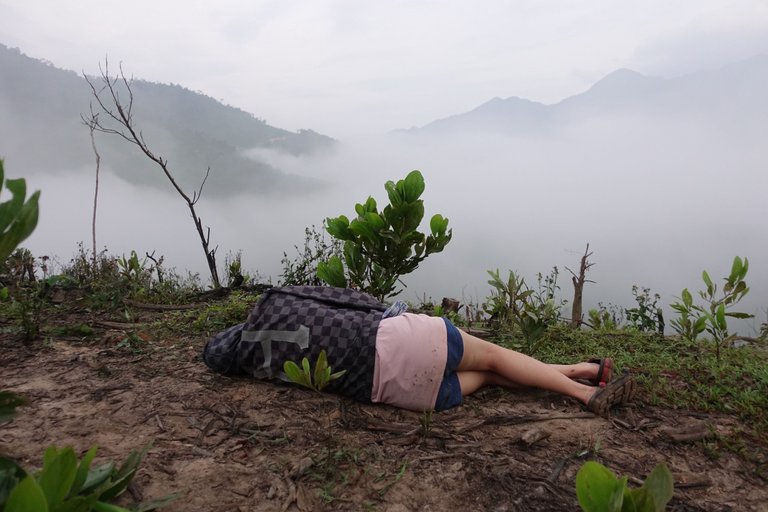 Now go explore everything around and immerse yourself in the beauty of nature. I thought I was lost in a fairyland, playing hide and seek in old fairy movies.
Wow! Hardworking spiders are knitting their nests early in the morning to quickly complete the little house for the breeding season. On the side of the rock, there is an insect clinging to the rock to admire the scenery. Those little creatures liven up the natural landscape filled with the green color of the mountains.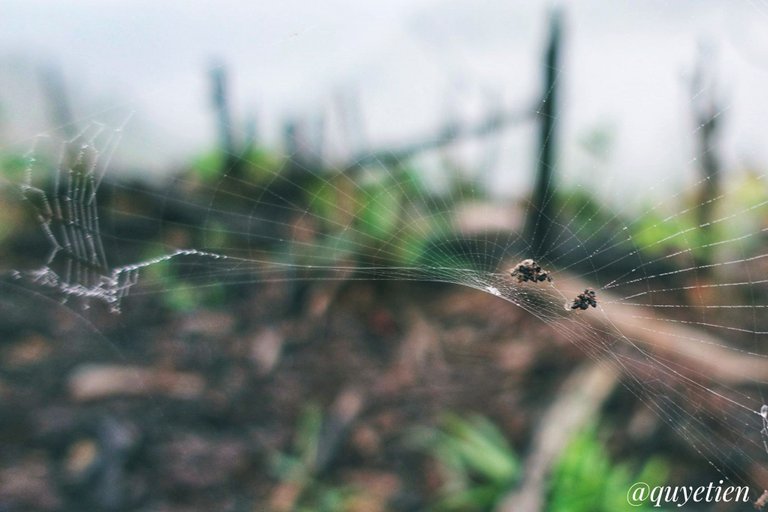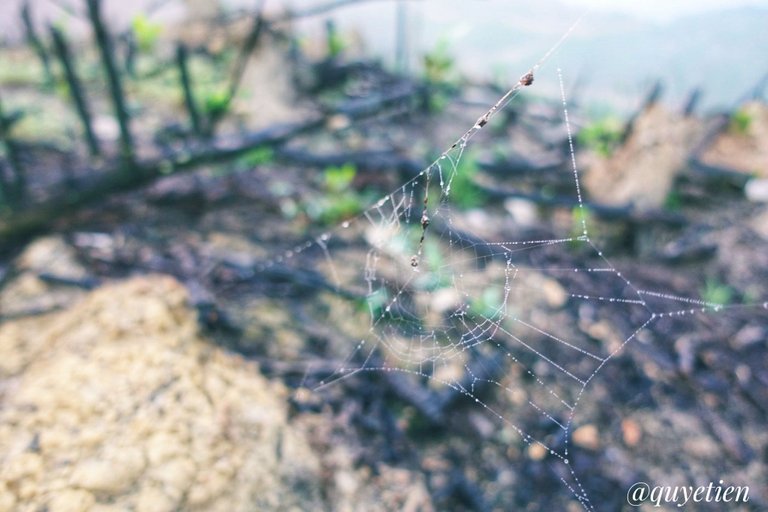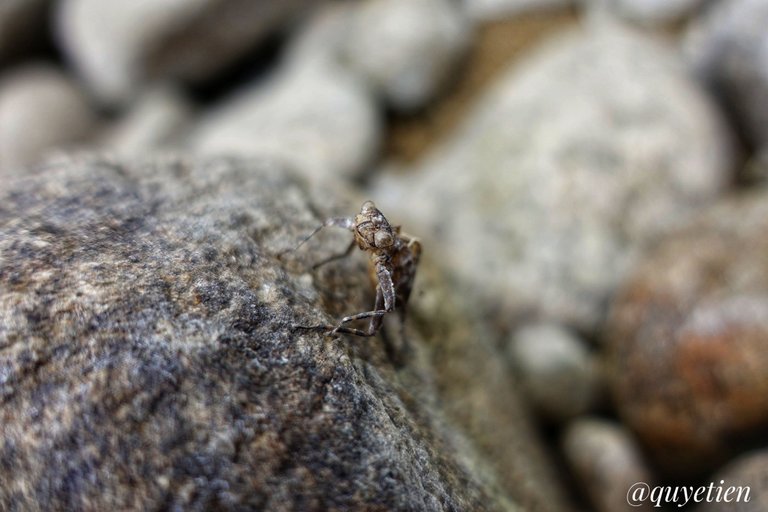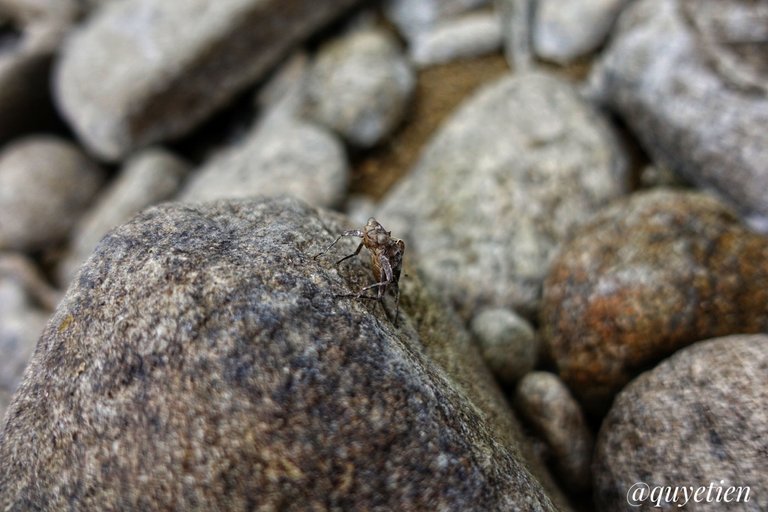 Beautiful little mushrooms are born from the trunks with extremely intense vitality. Sometimes I wish I could be like that mushroom 😇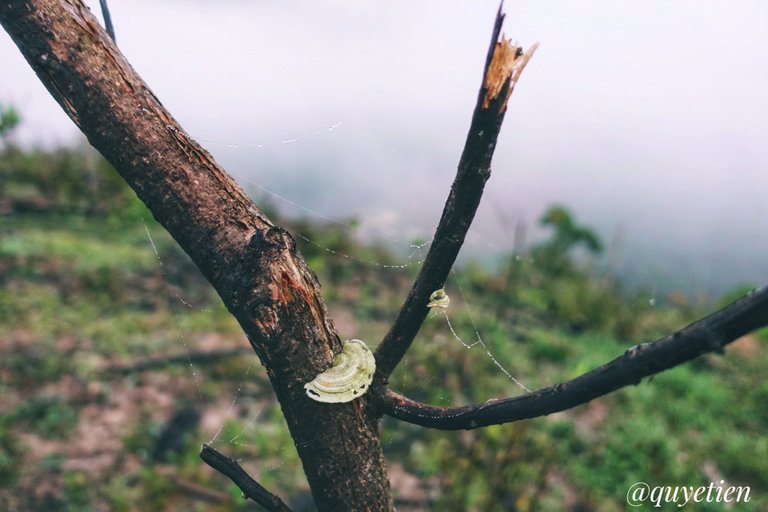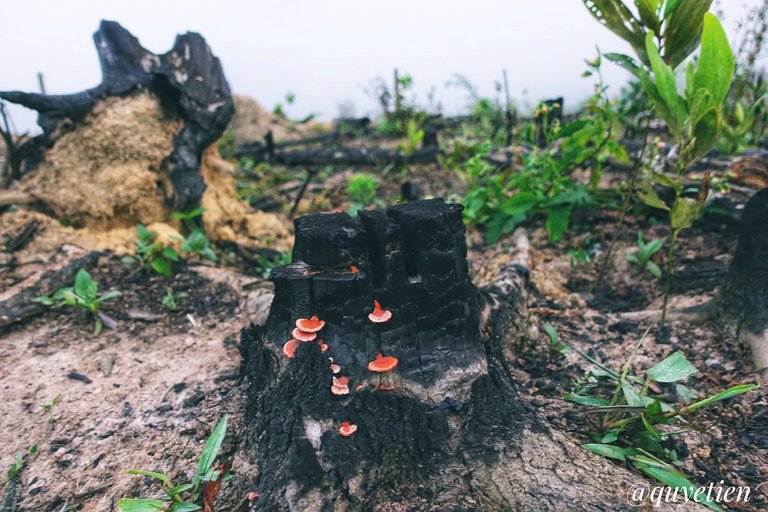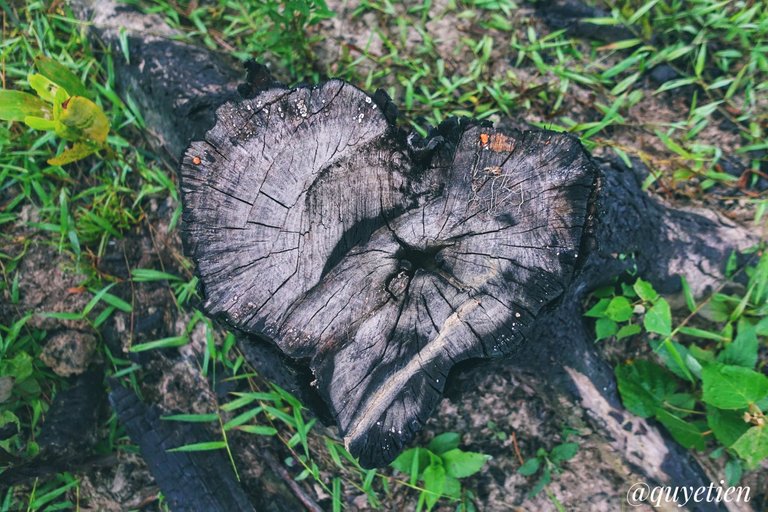 The green sprouts have popped out of the face. Despite the wildfires that had destroyed the big trees, the young trees just sprouted and rose above the ground to continue from generation to generation.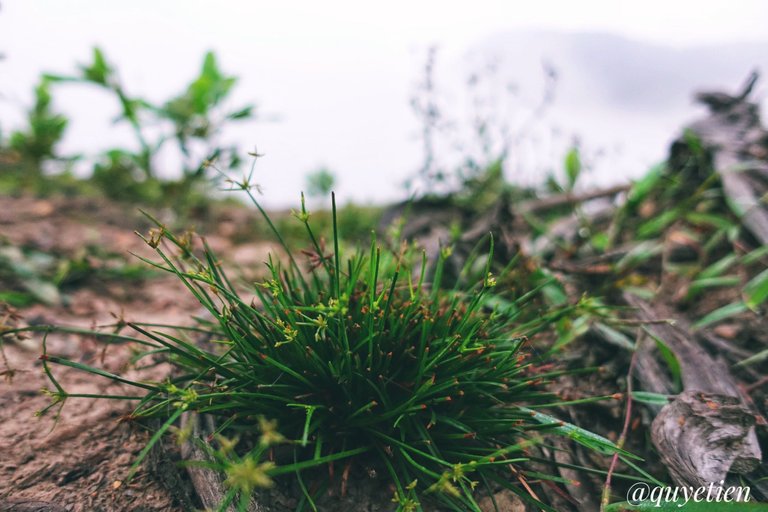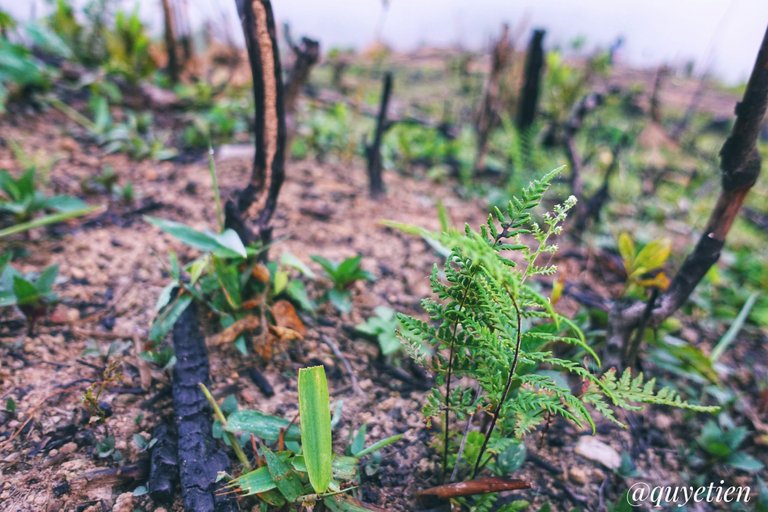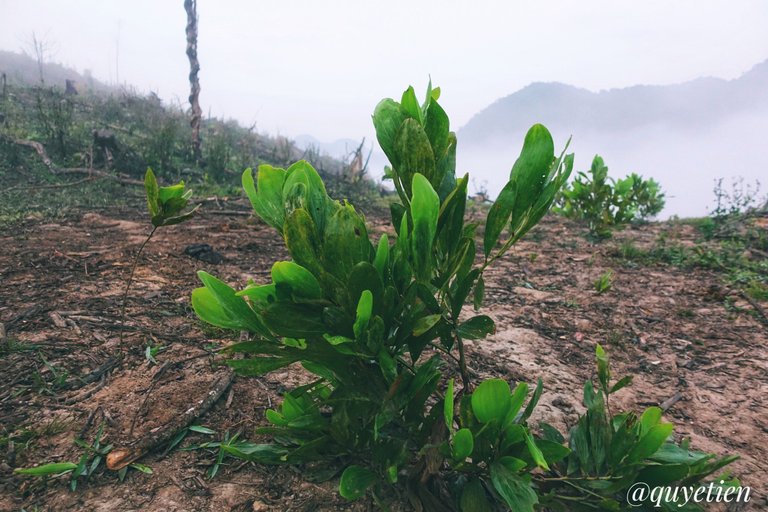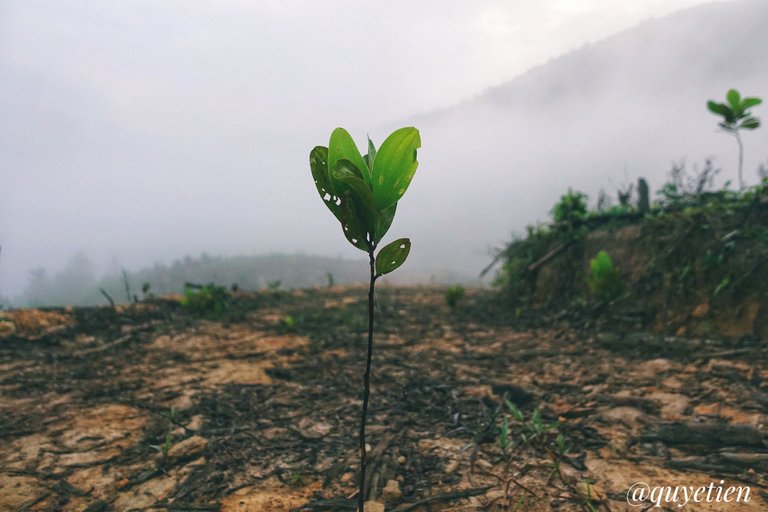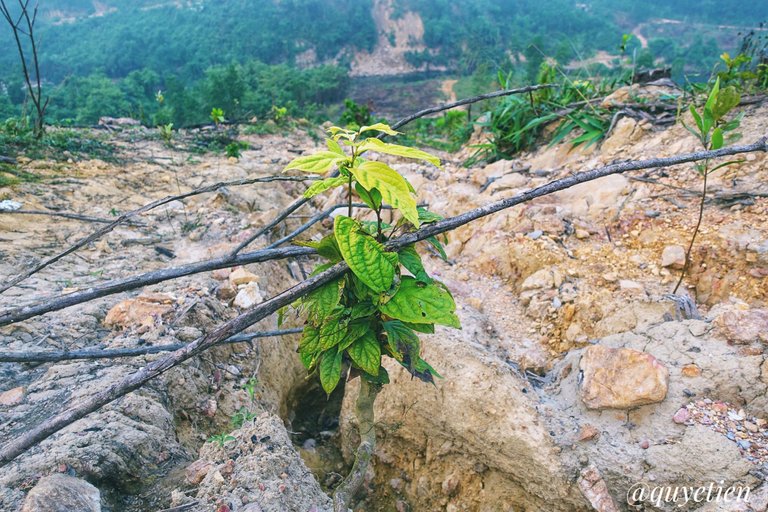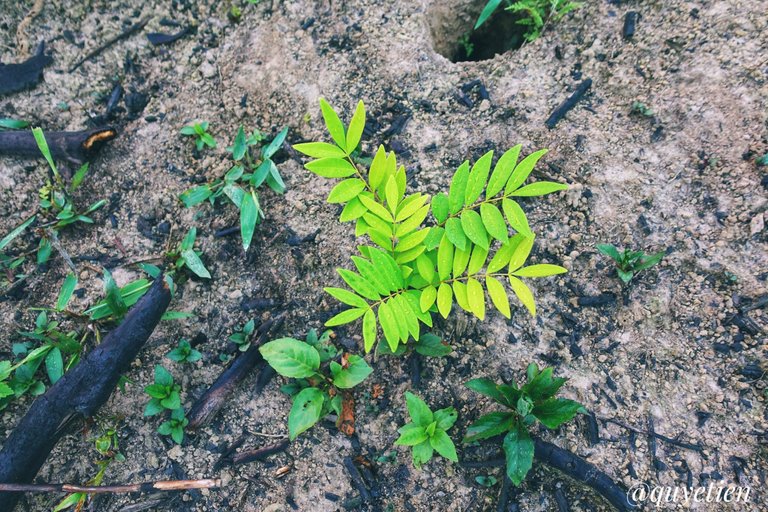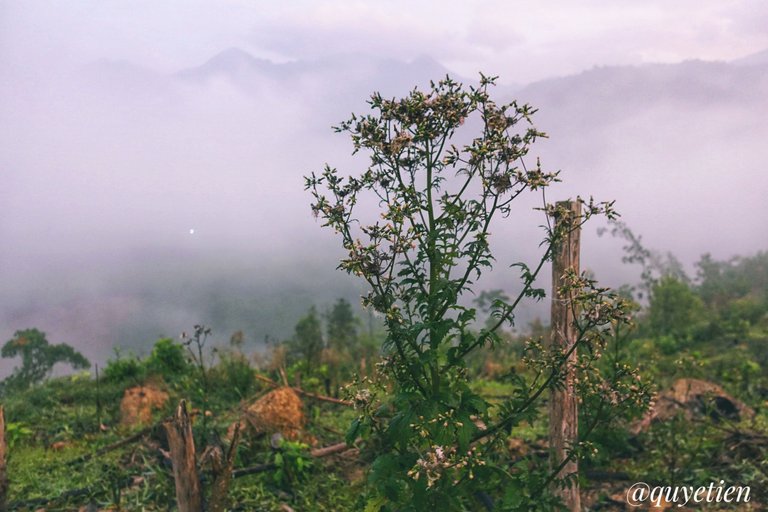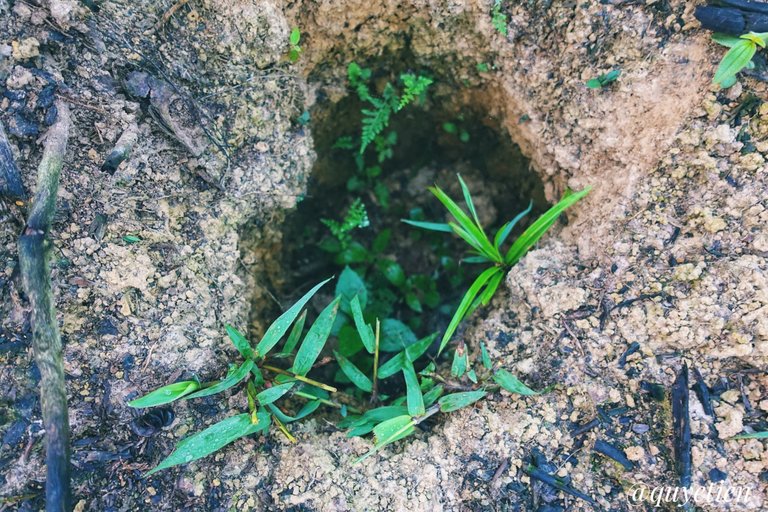 Hope you had a meaningful trip with me through reading and feeling the article. Hope each of us will meet in the upcoming trips in my next posts❤️.
Thank you for reading my post. Big hug from Vietnam😍.
---
---