Back to nature's waterfall that gives you real vibes

It's nice because every day is always a new experience and especially to say hello to dear friends on Hive😊.
Today I feel very comfortable because I seem to have understood more about myself, about future orientation, and about this life.
It can be said that each person we meet in this life has a certain meaning, good people give us advice and bad people give us life lessons. But the best thing is still that out of the countless people you meet, someone will become a friend, a soul mate, a motivator, and change a part of who we are.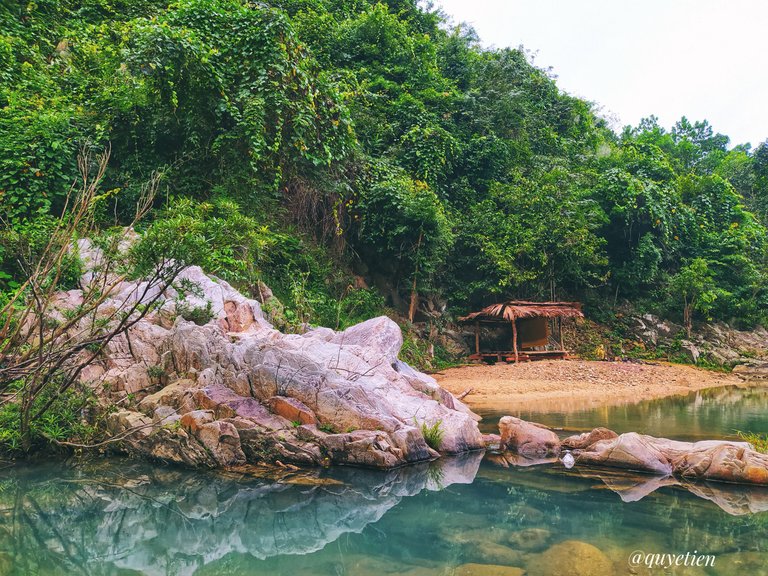 I still remember vividly, the first day I came to university, everything was like a new world to me. Everything is different from where I was born and raised, I have never seen wide roads with heavy traffic nor seen such tall skyscrapers. At first, I felt quite excited because of the novelty and above all, high curiosity about this world. But you know, "You get bored quickly when you're hungry", after a while I felt suffocated in the sound of traffic, noise, and suffocating air in the city.
Fortunately, it is here that I have the opportunity to meet friends who match my interests and have a strong love for the beauty of nature. So I had the opportunity to visit my friend's hometown again, I really opened my eyes because I thought that only my hometown was the most beautiful but really natural in each region as long as it has its own beauty😍.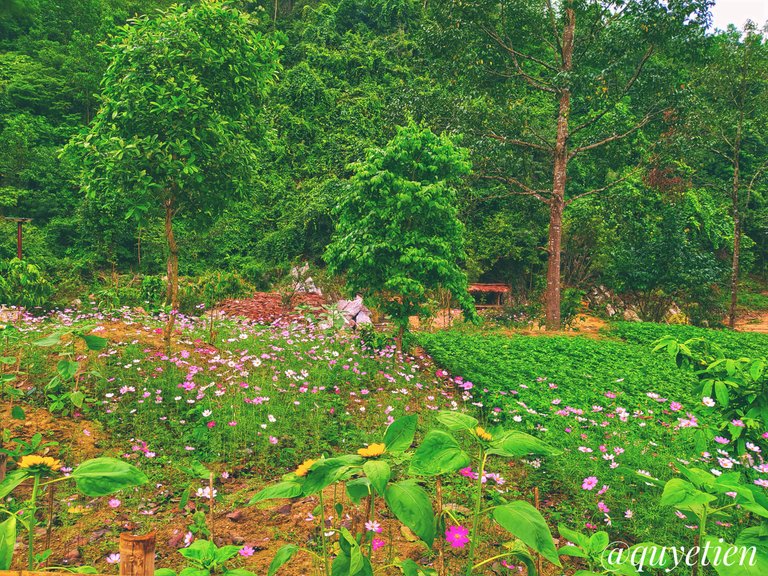 Today, my friend took me to my friend's hometown to visit. Please look forward to interesting things here❤️.
We rode motorbikes for 2 hours to get there, going through many roads, fields, and even flying storks that were filled with anticipation and excitement in our hearts.
My destination will be an extremely interesting place in Quang Nam province, which is the Cung River.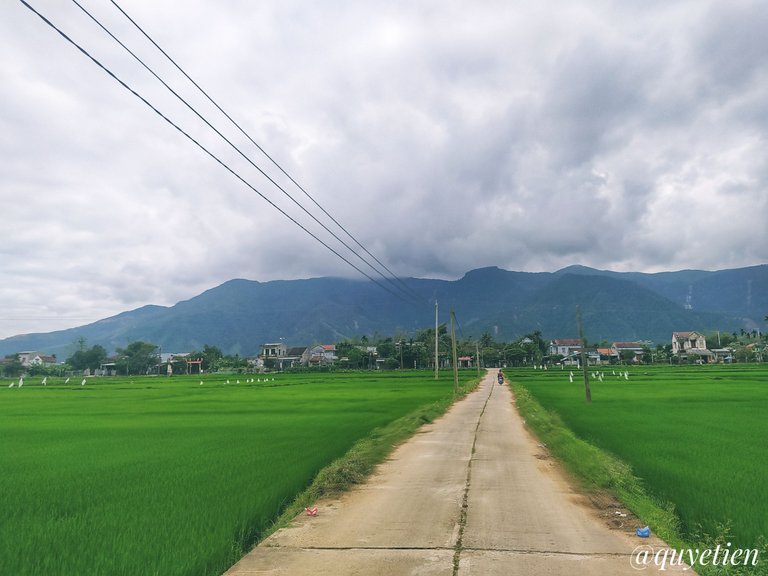 Taddaaa... finally got to the place I was expecting, really didn't let me down, this is the place I've been looking for for so long, the atmosphere and natural colors are unmistakable. I felt that he was so happy and got off the motorbike to quickly run forward and enjoy😅.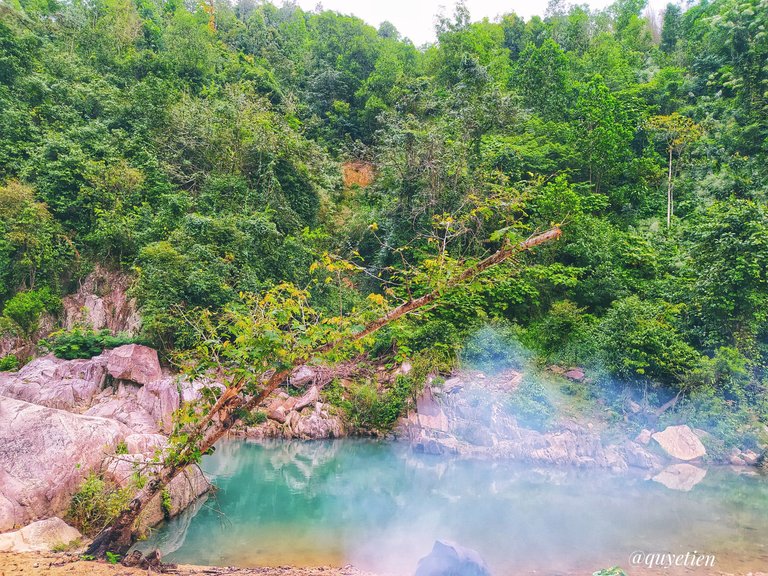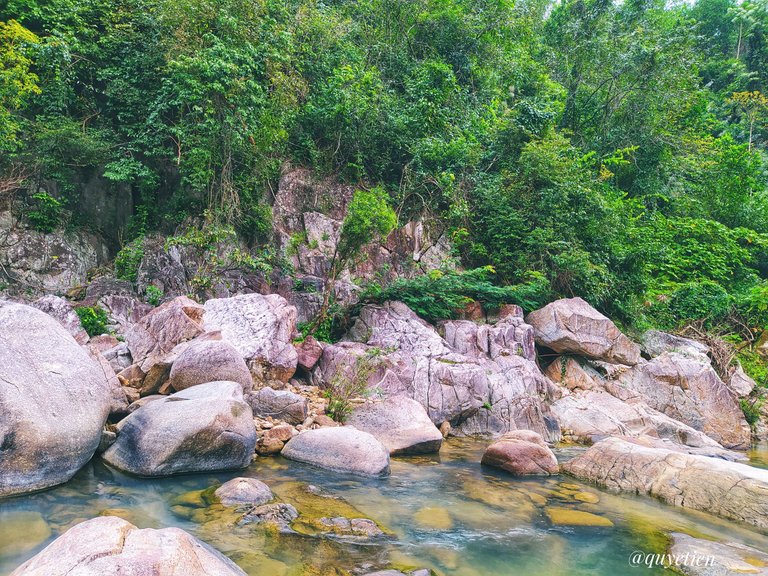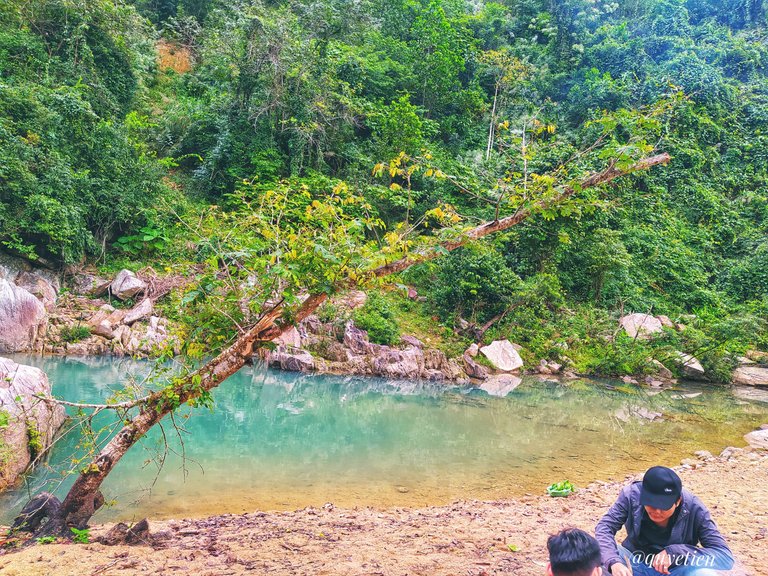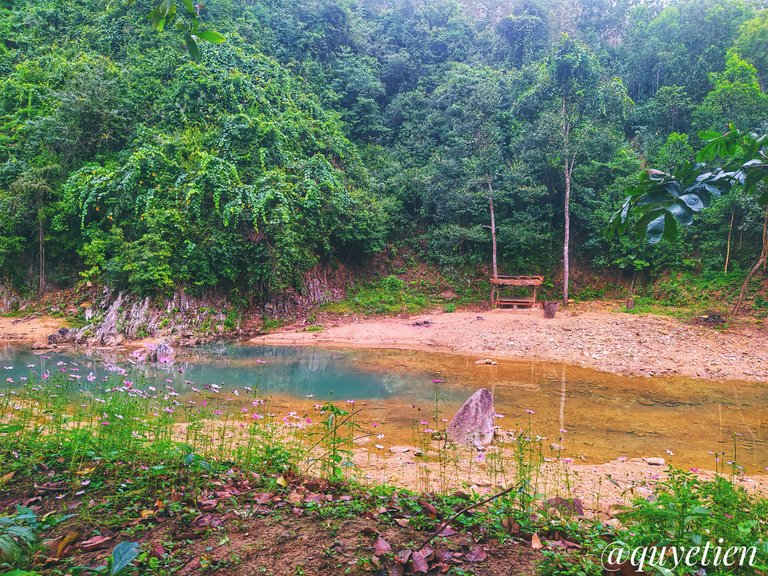 Oh! There is a mountain, a cool stream and this is really a masterpiece like in a picture 💖.
Surrounded by mother nature is a cool waterfall that flows down from above, creeping into the rocks like a source of energy flowing in my body.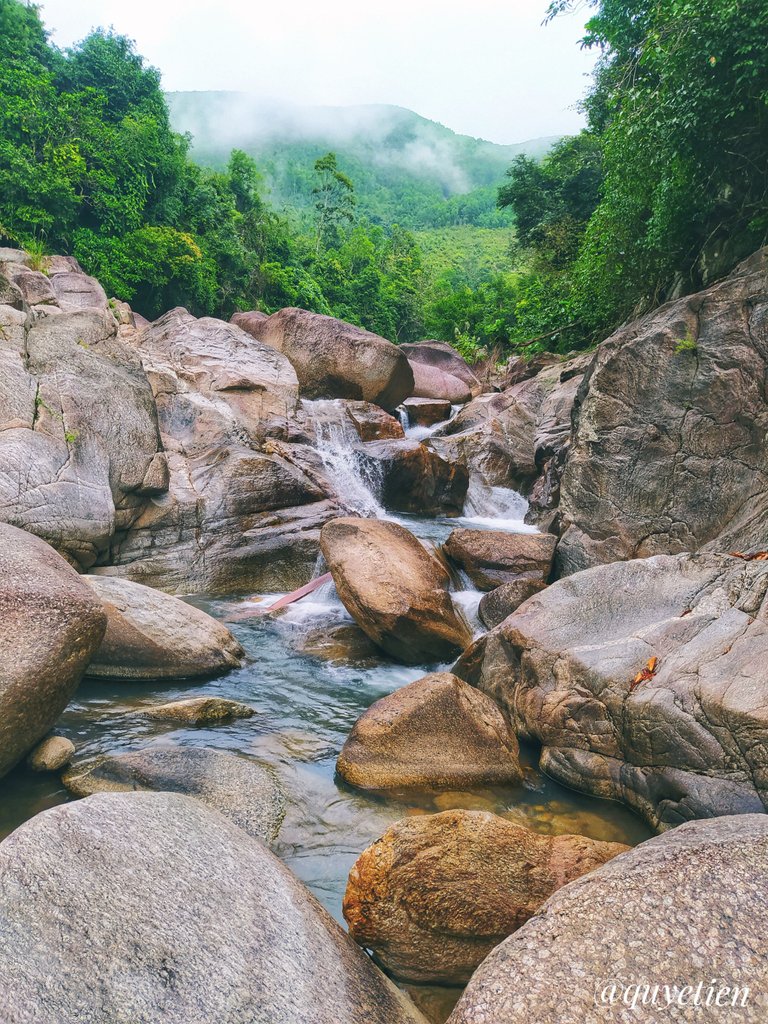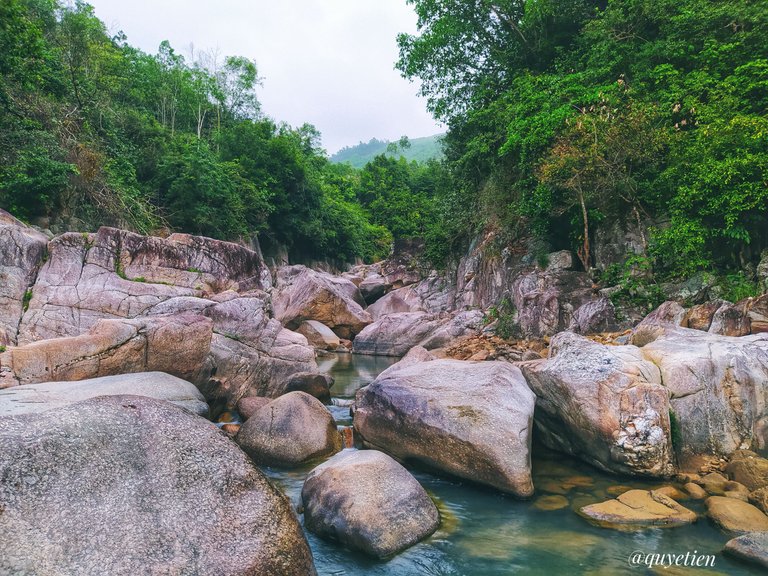 I tried to climb up the high cliff to see the rushing water pouring down from the top of the waterfall, being at the top gave me a good view to better see the beauty of this place. I feel like I'm conquering a new land, it's so cool😊.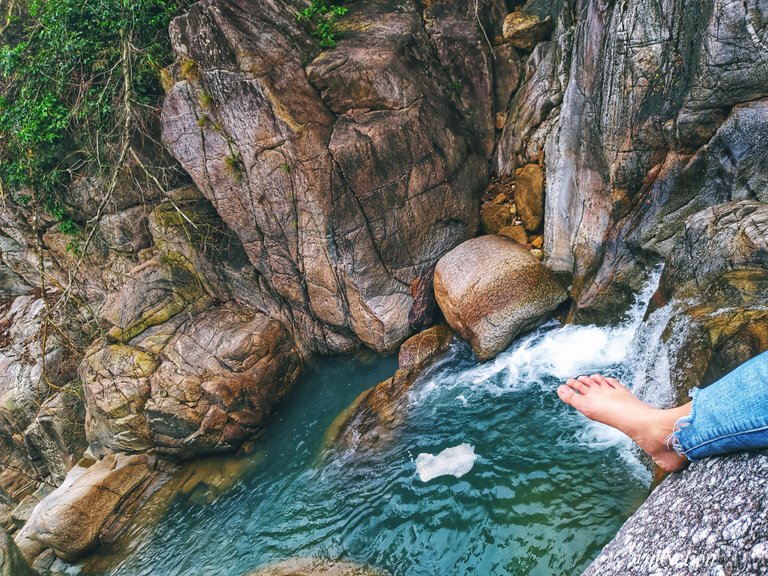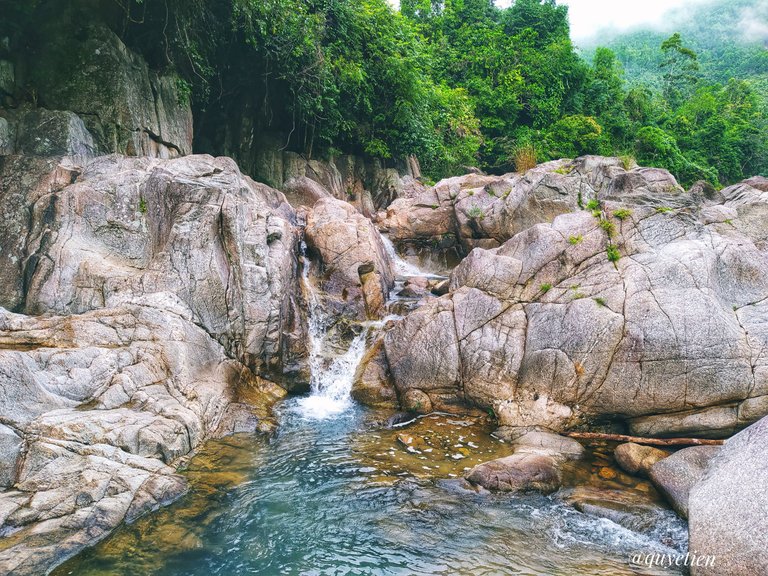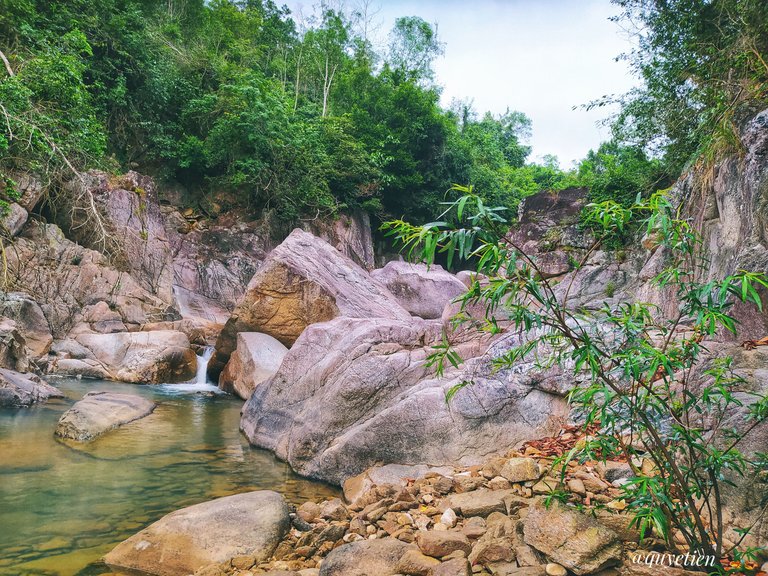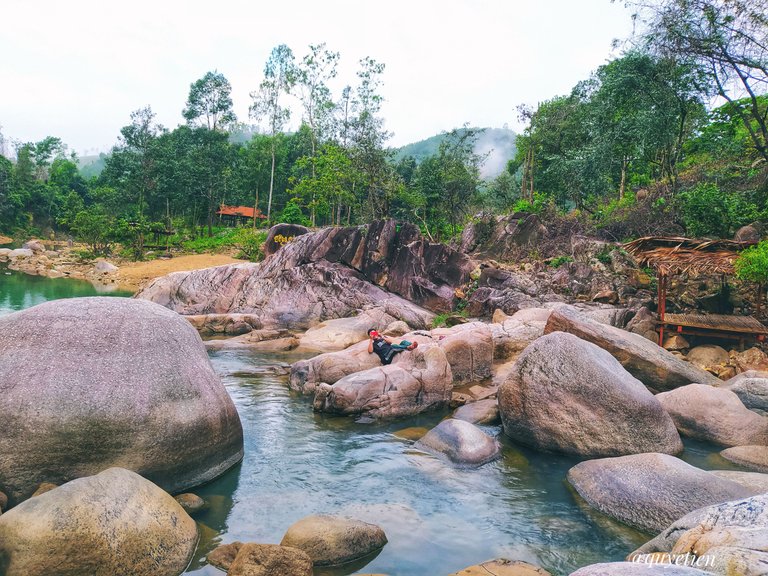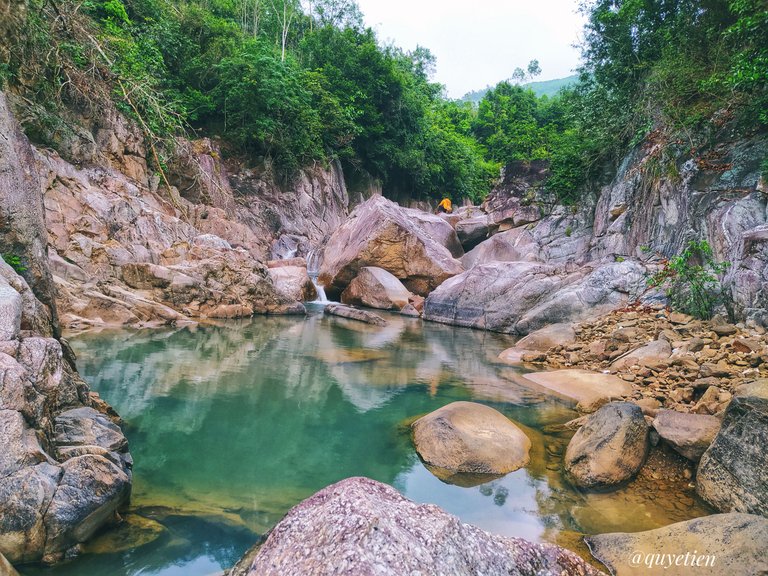 Going through each small stream, climbing up each rocky snout to see the waterfall flowing on the mountainside reminded me of the story of the salmon. Fish swim thousands of miles away just to return to the place of origin to reproduce, to remind their children of their ancestral roots. It's a valuable lesson that reminds me of my hometown, my parents, and always remembers the gratitude of my parents 😍.
It's great to go to new, interesting places that remind us of home! The feeling is both new and familiar at the same time.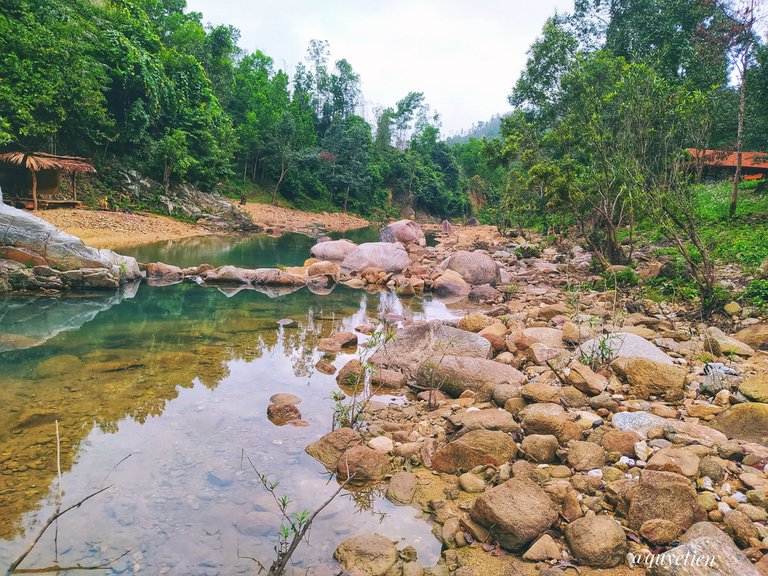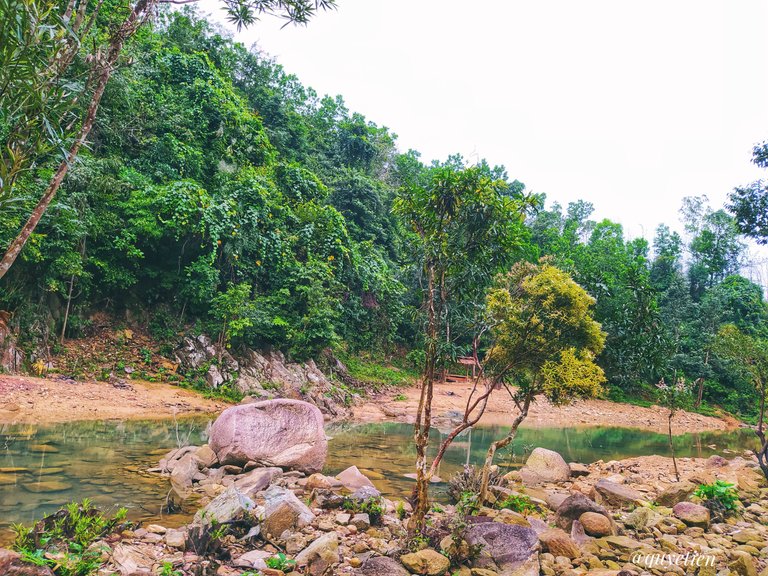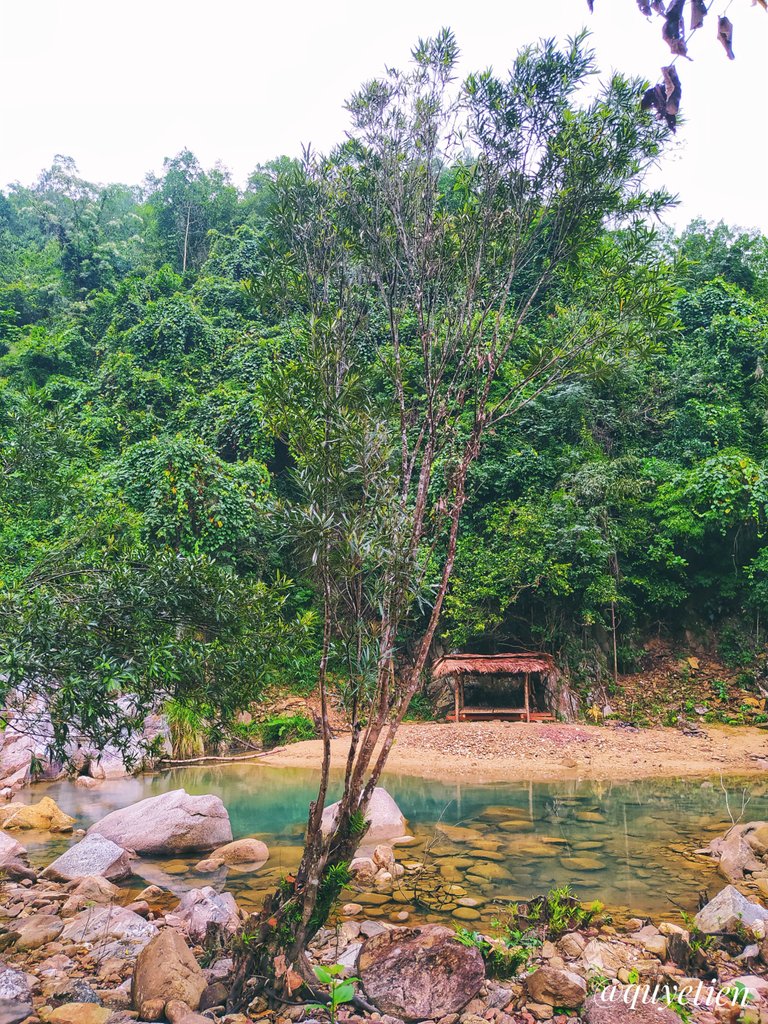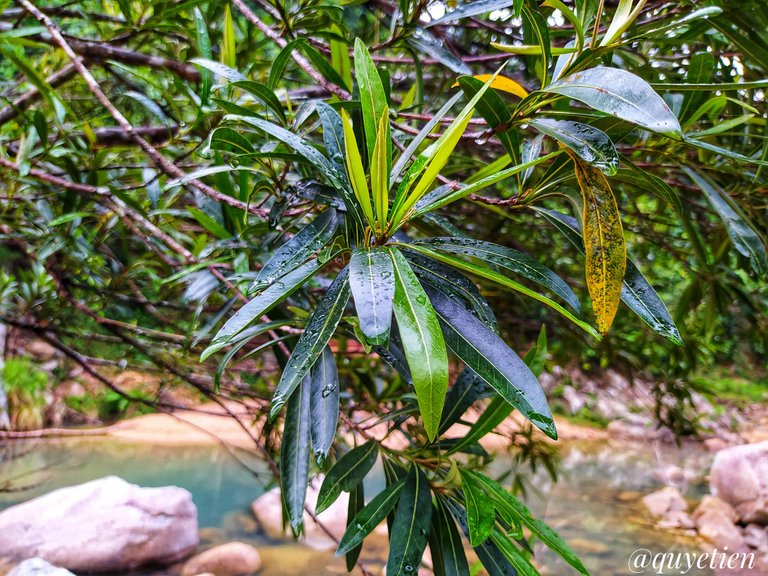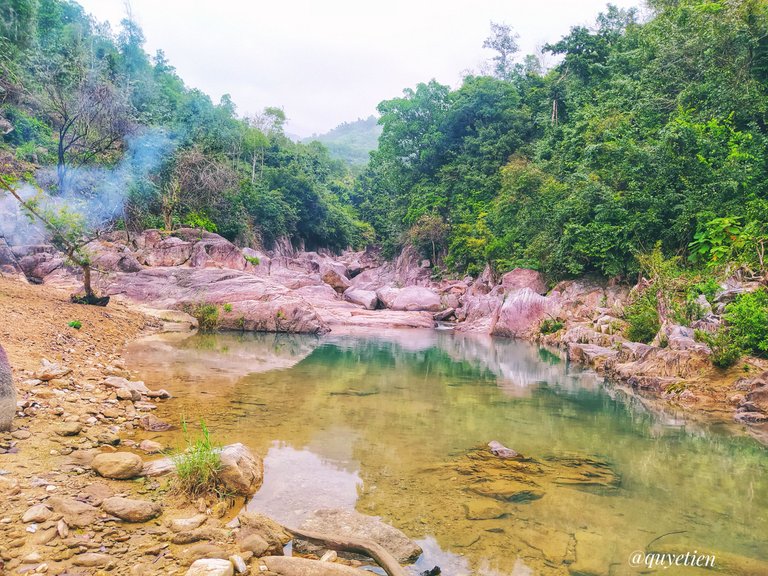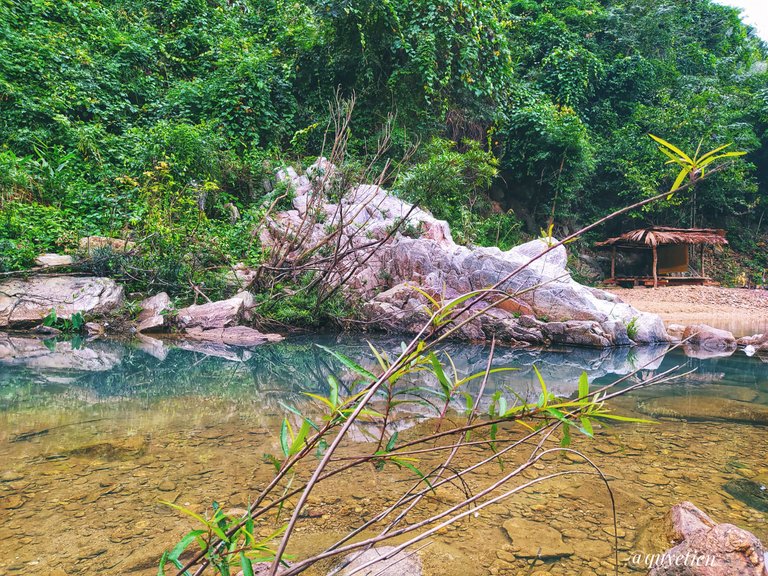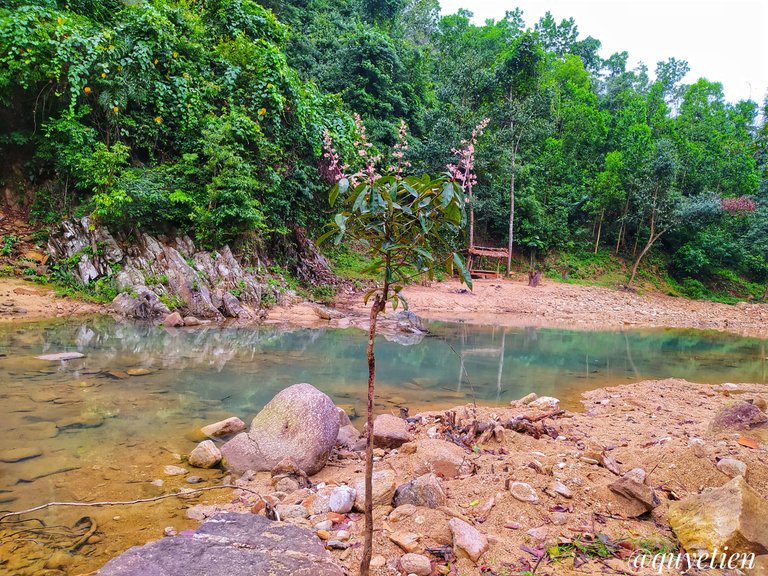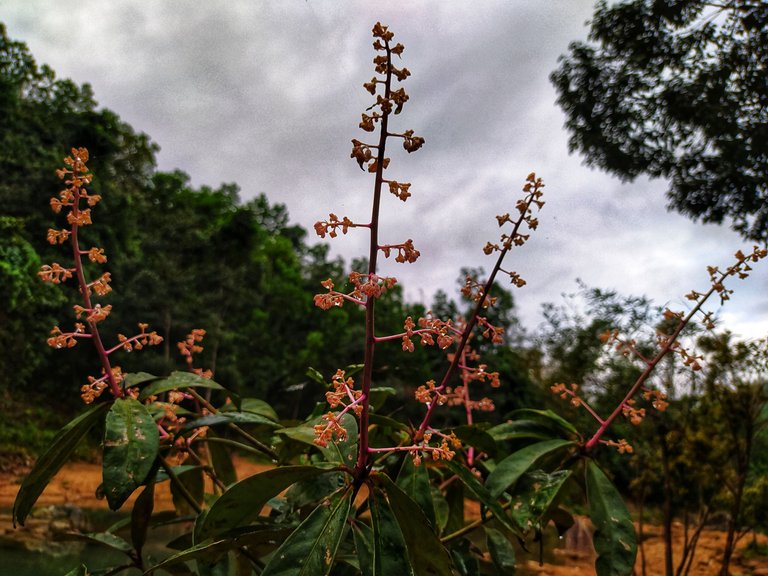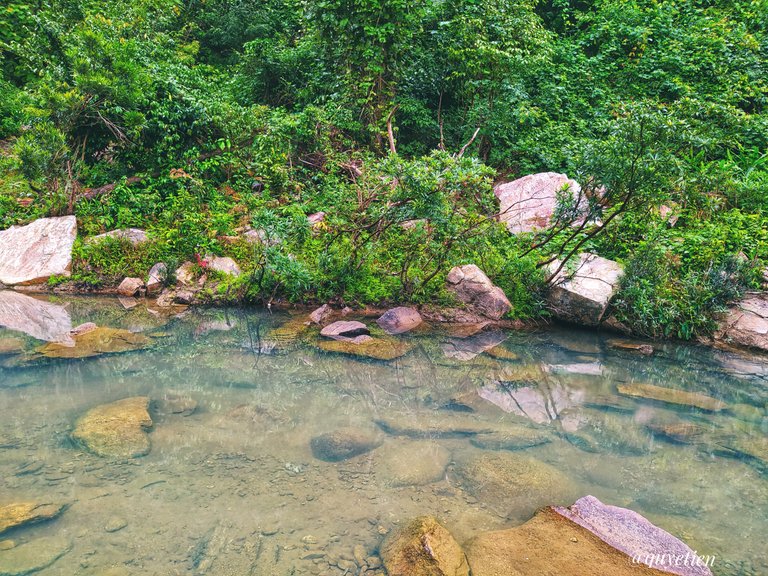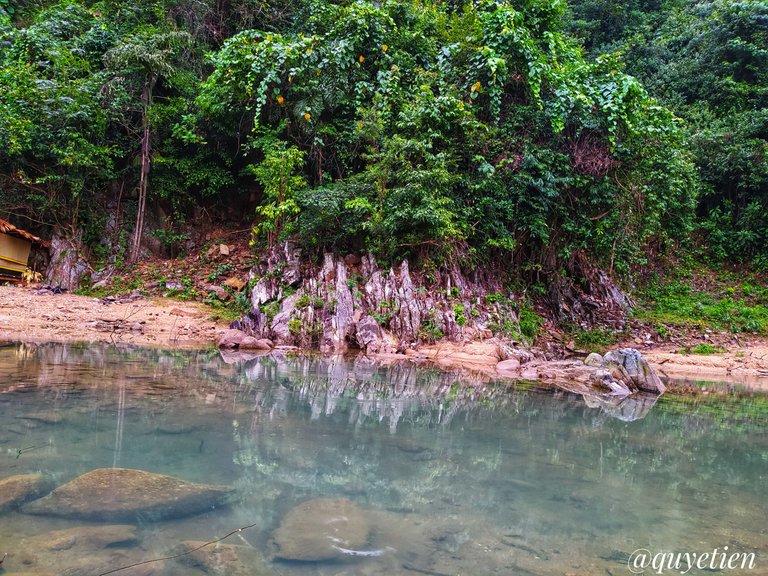 Each scene seems to be alive in each picture. I can feel the colors, the air, and the scents of nature every time I look at them like this. We are born from wild nature, no matter how the rhythm of life changes, no matter how advanced the modern age is, it can't stop people from returning to nature.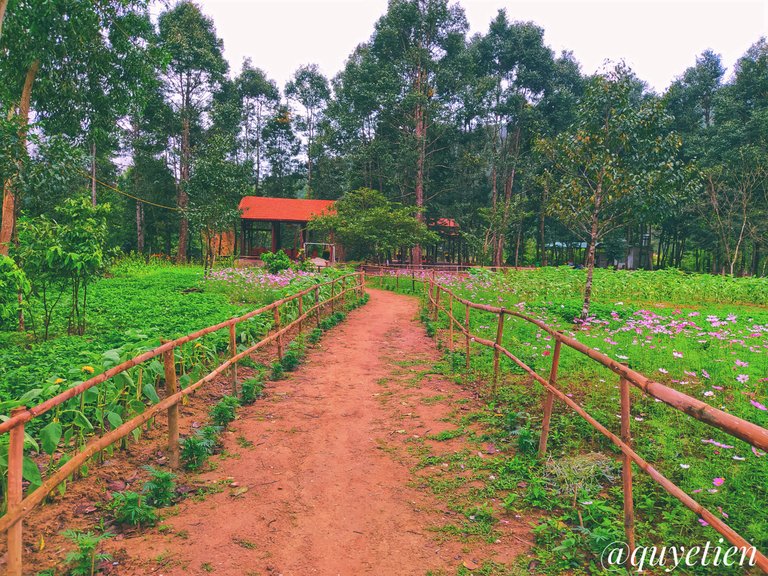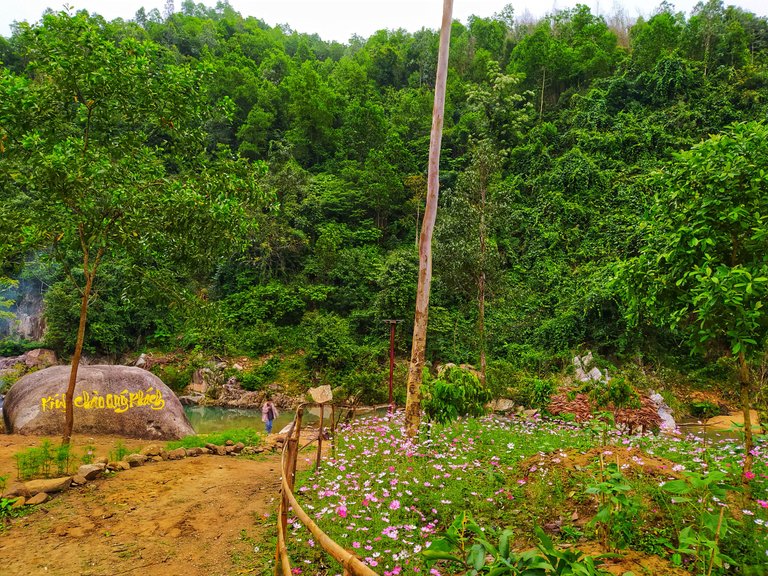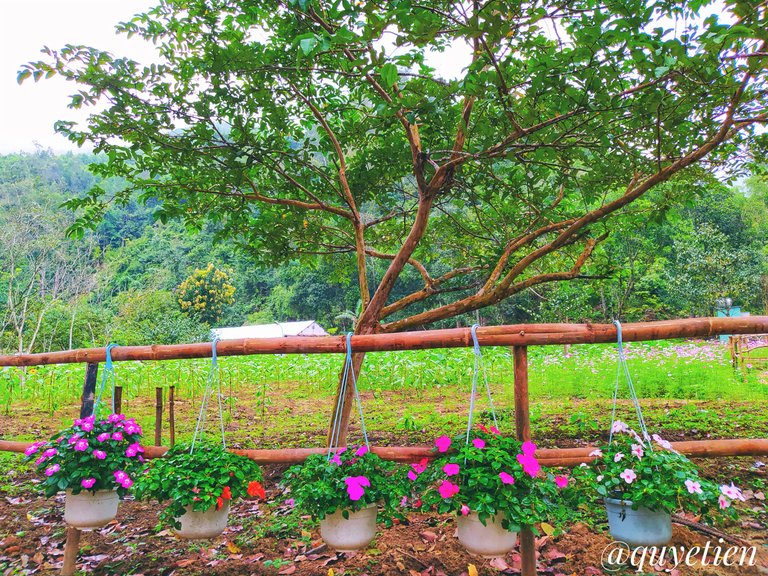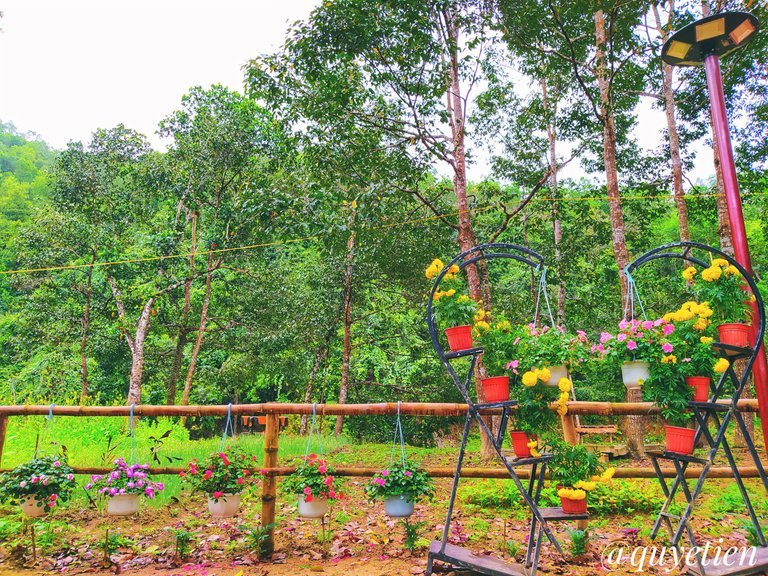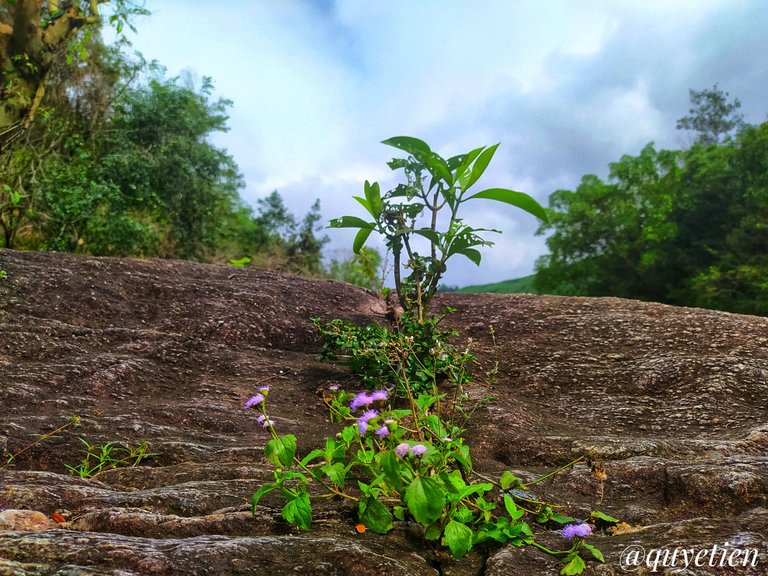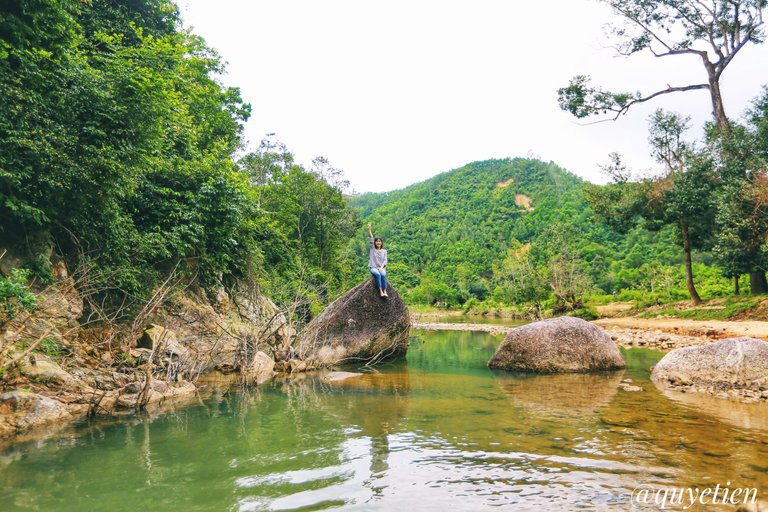 Hope you will have a great experience from this trip. I hope that nature here can revive your inner soul, soften the nostalgia for your homeland, and most of all, I want to spread the positive values of the places I know to you.
Thank you everyone for reading my post.
Big hug from Vietnam 😍.
---
---