A place not to be missed when coming to Da Nang
It's wonderful to always have people around us who care and love us. Love is always an effective spiritual force for every soul, it heals all wounds. We cannot live without the love of everyone around us, especially from family, relatives, and friends. Sometimes, just a few words of comfort or a hug is enough to make a strong will rise in each person. I believe that love is an effective spiritual medicine, from the love of people to the love of animals and nature.
Love will guide each of us to meet the person we need to meet, to the place we need to go 😍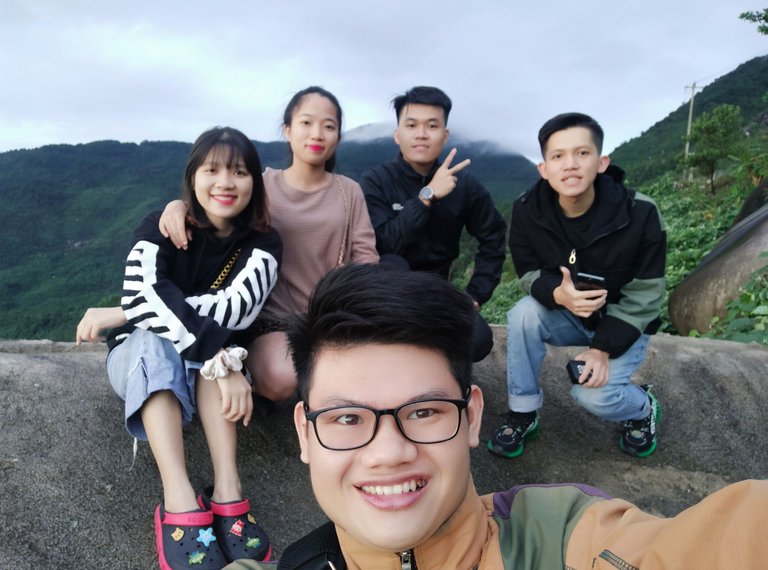 I feel young energy flowing through my body and want to explore more. Nature is always the heart in everything I do, when happy or sad, my heart navigates to it. I don't know what its real charm is that makes me so enamored. Maybe because it brings the color of freshness, brings the space of tranquility, carries the breath of heaven and earth and that's really what I need ❤️.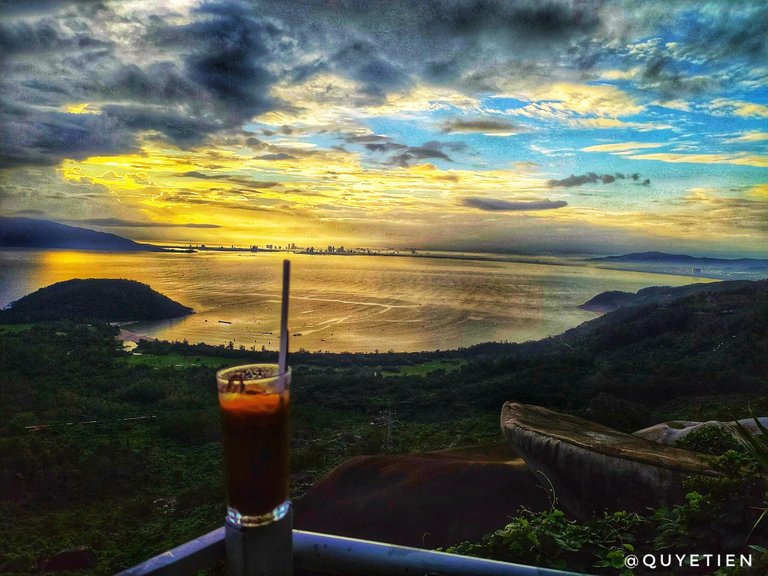 GÓC CUA TỬ THẦN
Surely people are not too familiar with this place. This is the road on Hai Van pass. This is one of the destinations not to be missed when coming to Da Nang, right?
For me, this is not only a destination but also a place associated with my memories. Simply because there are many trees here, just looking at the mountains and forests, the air is clear.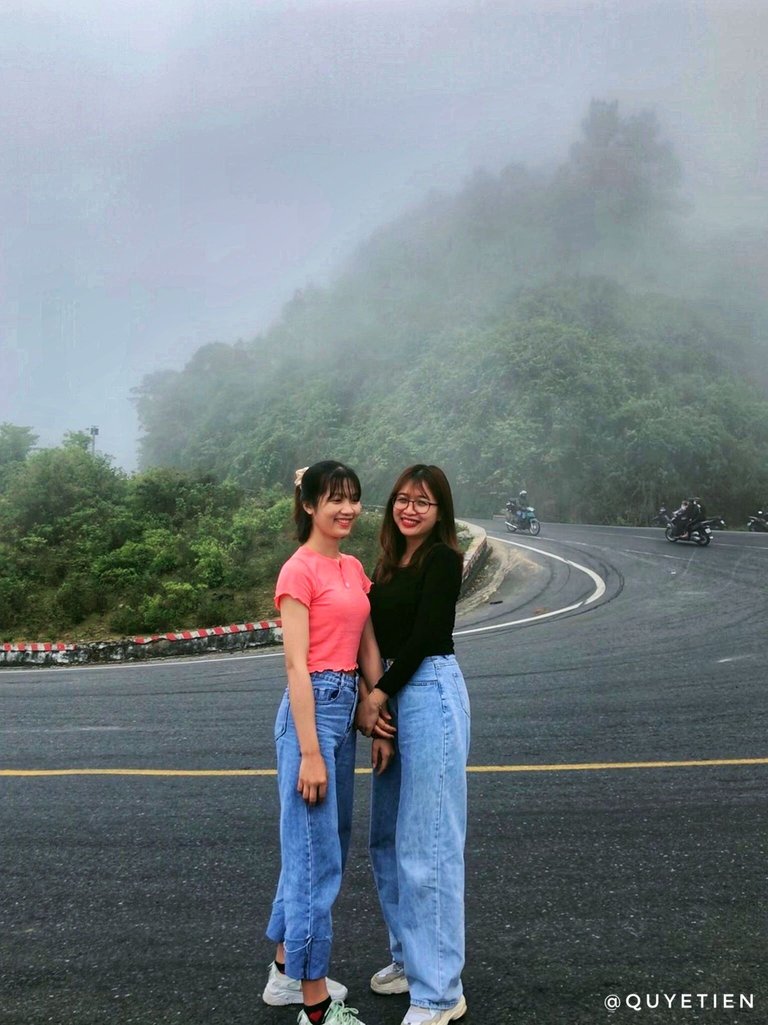 This is the most beautiful road in Hai Van pass. You can see the fog covering the whole mountain in the early morning making the scene more mysterious 😊.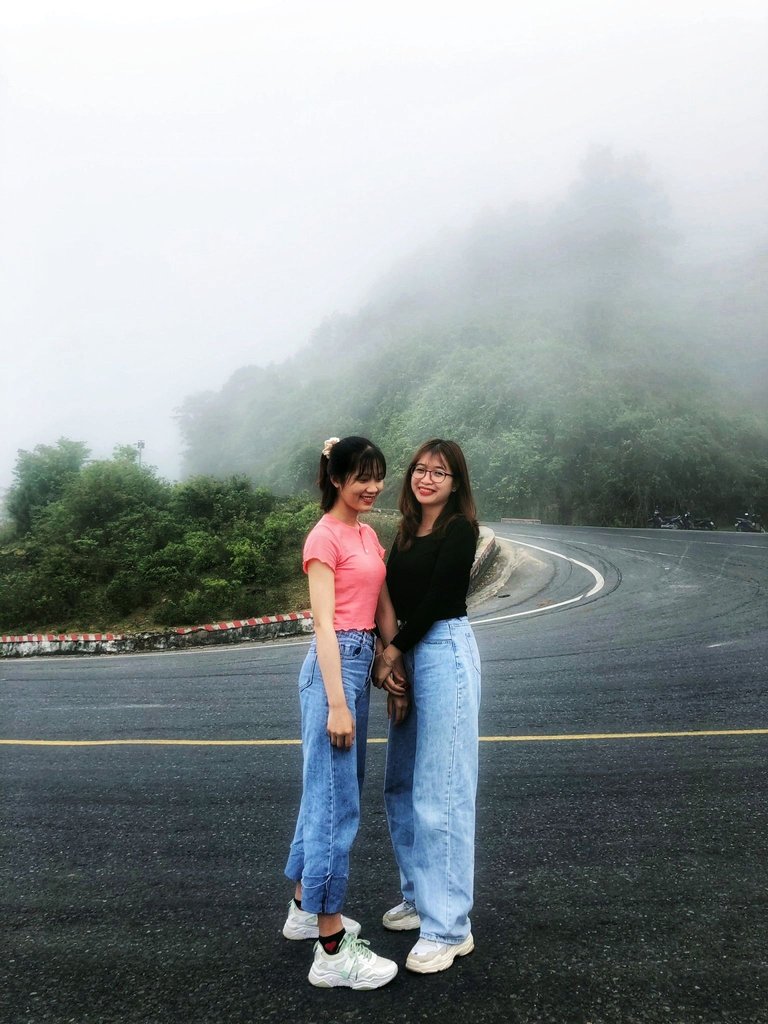 I don't understand what I'm posing right now. Looks really funny 😂. Ah, I think I see the container truck now, so I'm ready to run to avoid it 😅.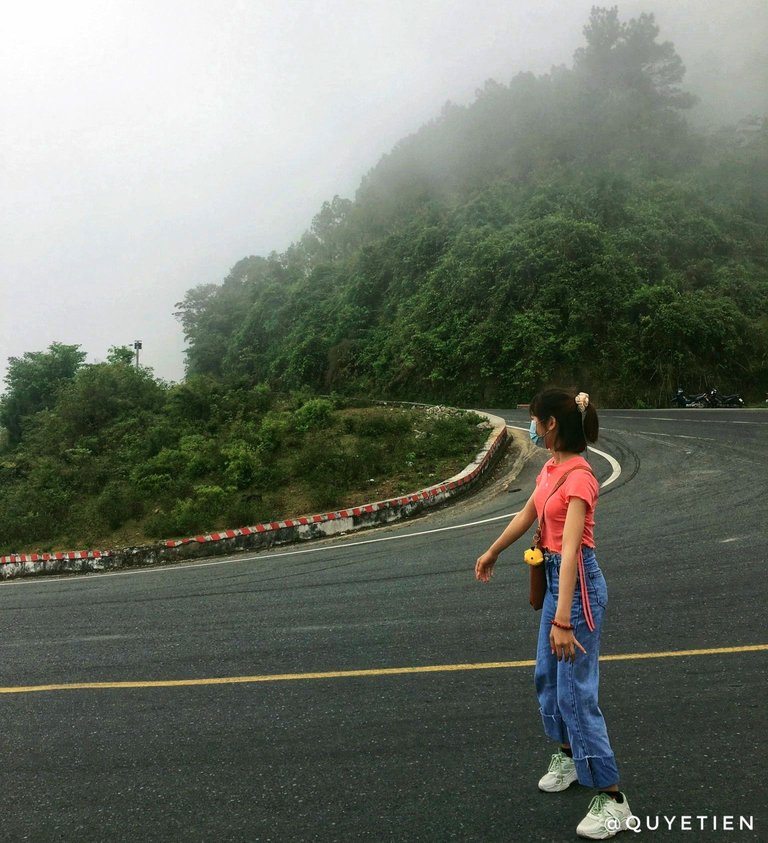 You know, this is the place where every time my friends come to visit I bring them here and they feel very excited about this place. In addition to enjoying the atmosphere and taking beautiful pictures, this is also an ideal place for you to sit and chat with each other.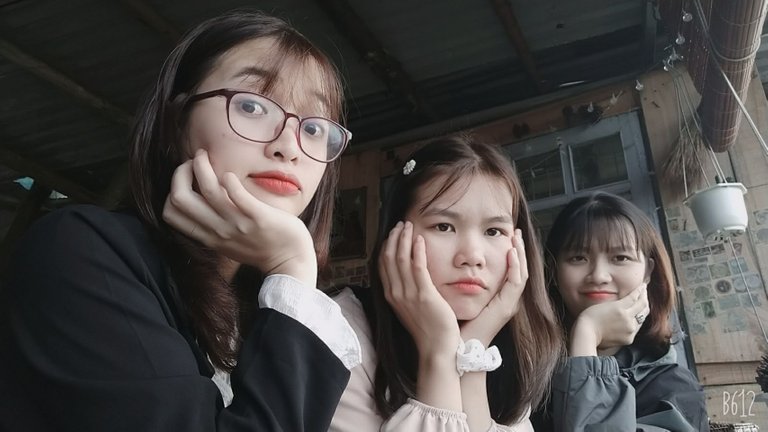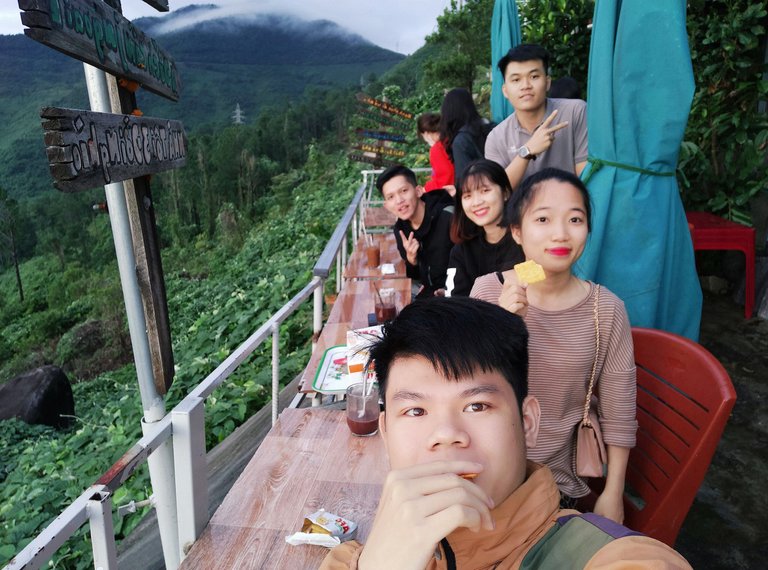 What could be more wonderful than sitting and sipping a cup of hot coffee with some cookies and watching the sunrise in the morning 😍. Just hearing it is enough to feel warm.
When you have enough energy for the morning, let's move. Do you see anyone sitting on that snout? That's me, follow me to this rocky snout to see everything clearly and catch the sunshine 😉.
HÒN ĐÁ CỤ RÙA
I think the name comes from the shape of the rock I'm sitting on, shaped like a tortoiseshell, so it's called "Old Turtle's Stone"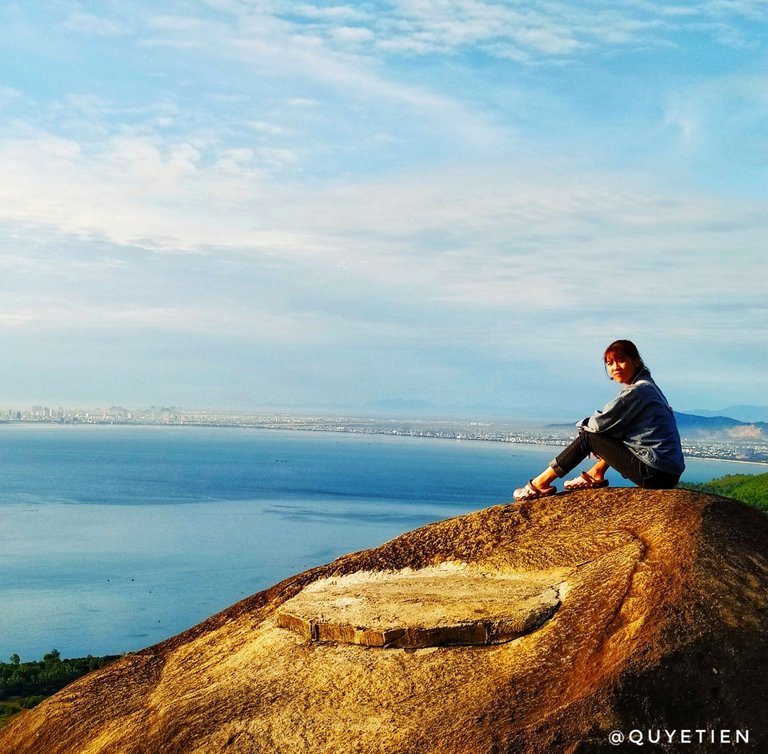 I feel like I'm contemplating something so I close my eyes like this 😁. If you're feeling pressured about everything that's going on in your life or have new plans to think about and figure out, right now, in this place, this space, everything is perfect for you. your thoughts. And if you are holding sadness in your heart, you can scream out loud, even if you want to cry, just cry because the sky is so big, it can contain your whole heart 😘.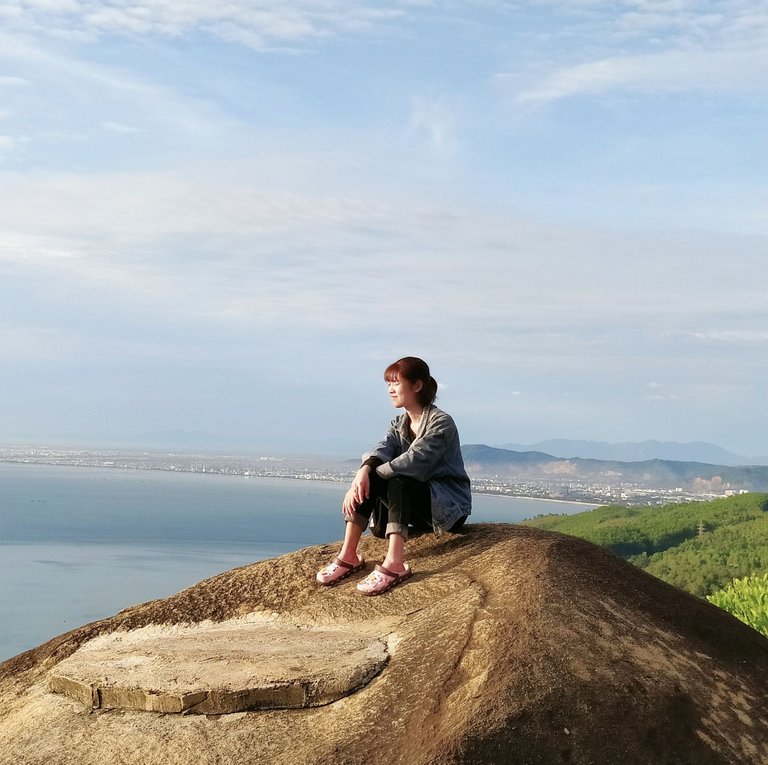 HẢI VÂN QUAN
You can see behind you is a fairly classical architecture shaped like a gate. This is "Hai Van Quan" dating from the Tran Dynasty. It's great to be able to admire such a historical work in the midst of immense mountains and forests.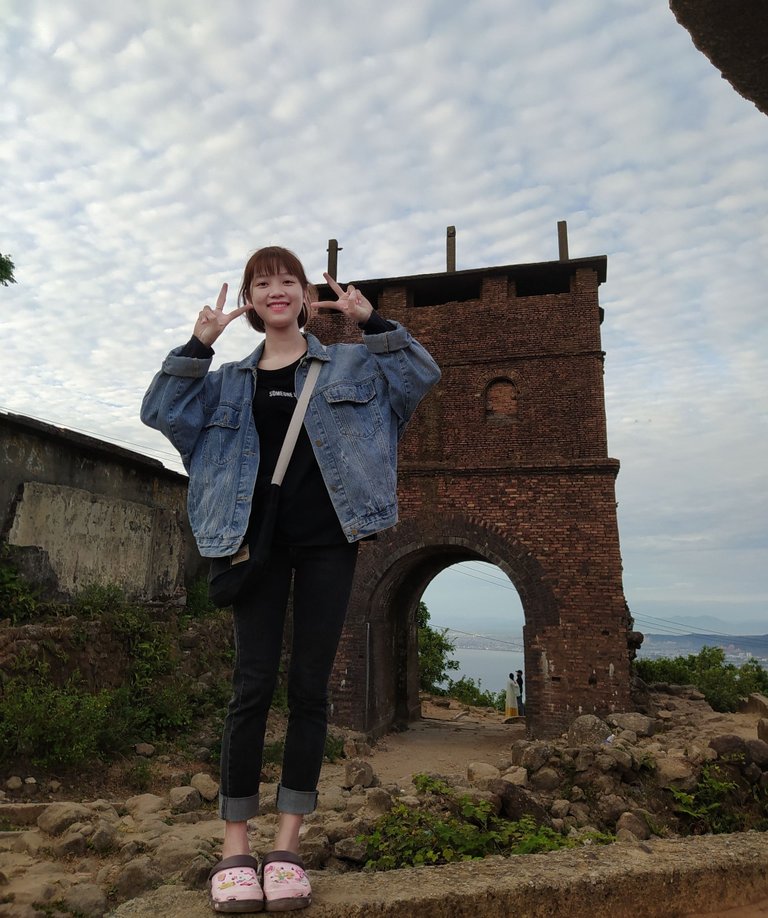 No matter how many times the world changes, you will always be you no matter how many changes to adapt to life. So, go to feel that no matter how much you mature or grow up, your honest nature and sensitivity to nature never lose.
LÀNG VÂN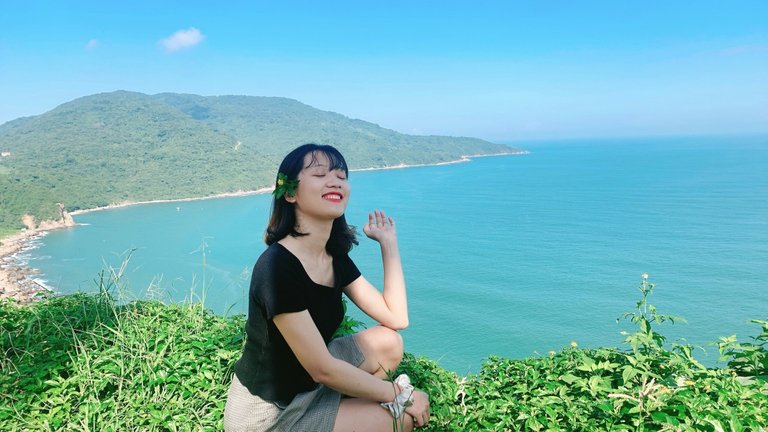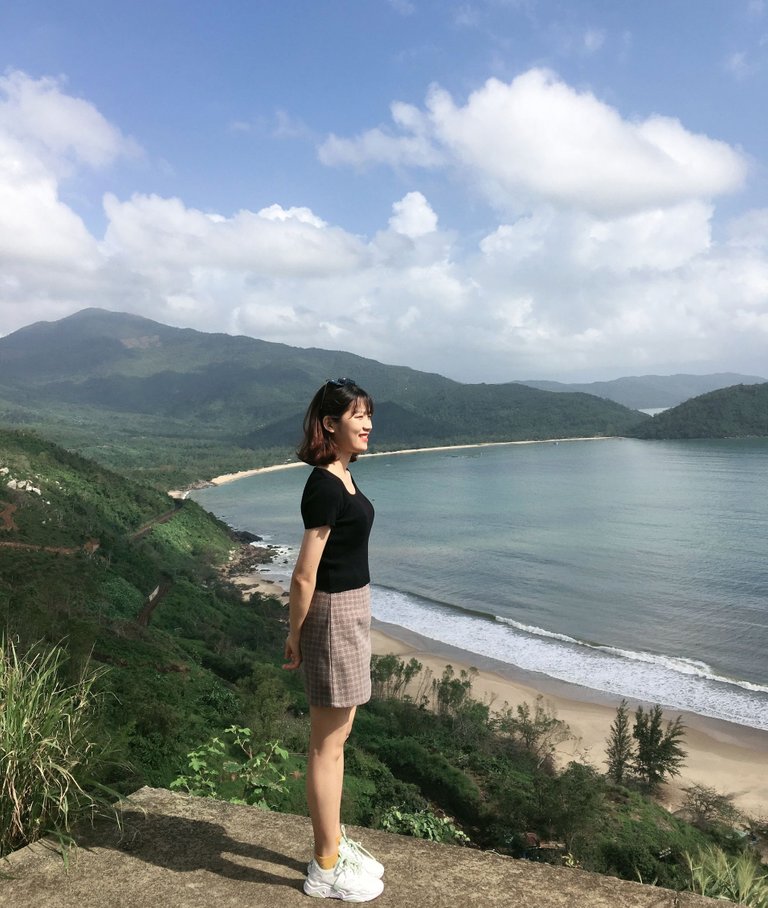 I can feel the energy of nature and people mingling.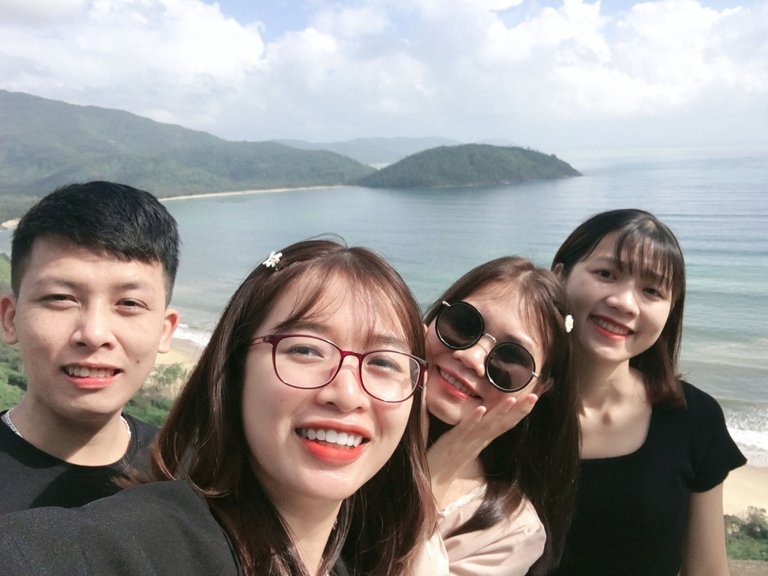 You see, next to you will always have friends, behind you will be the mountains and the sea. I, you, nature, and we are one ❤️.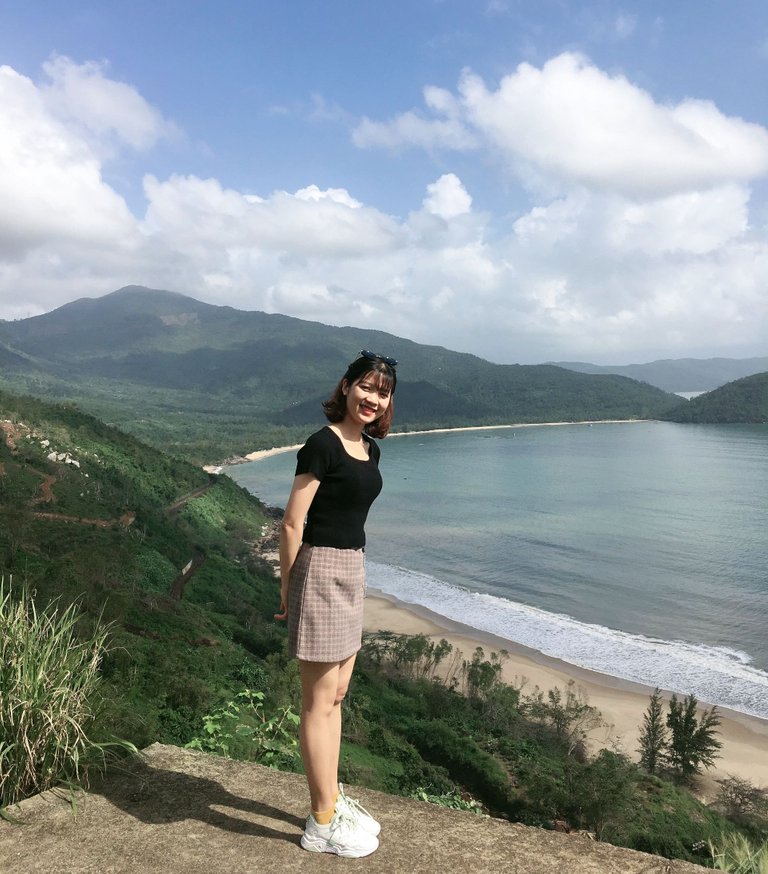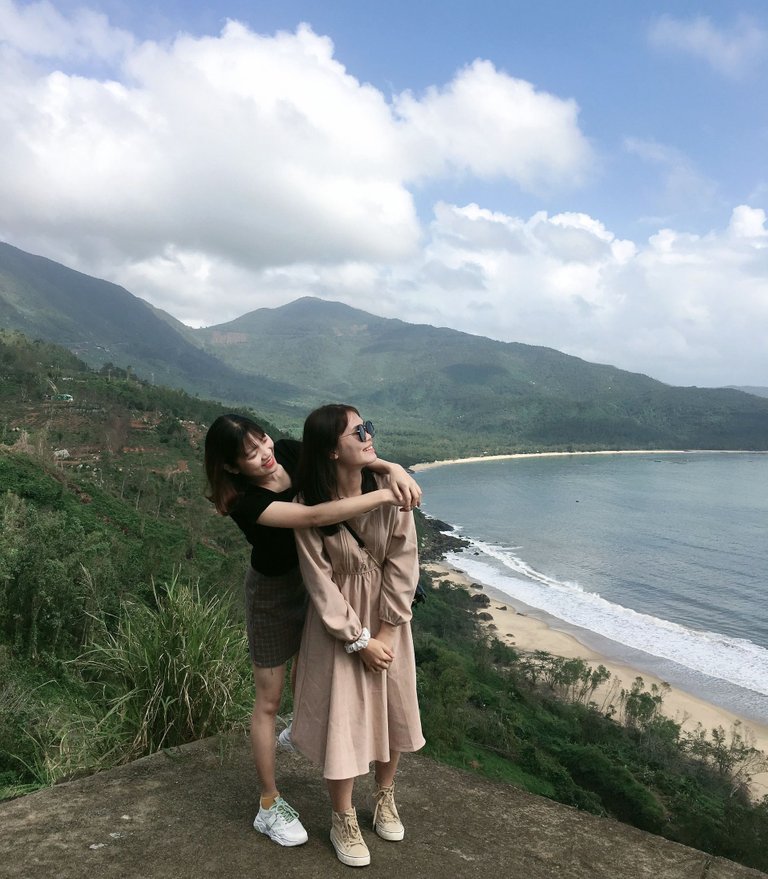 Still know that every fun will come to an end, but memories are forever. The places we've been, the people we've met, are all precious memories 😊.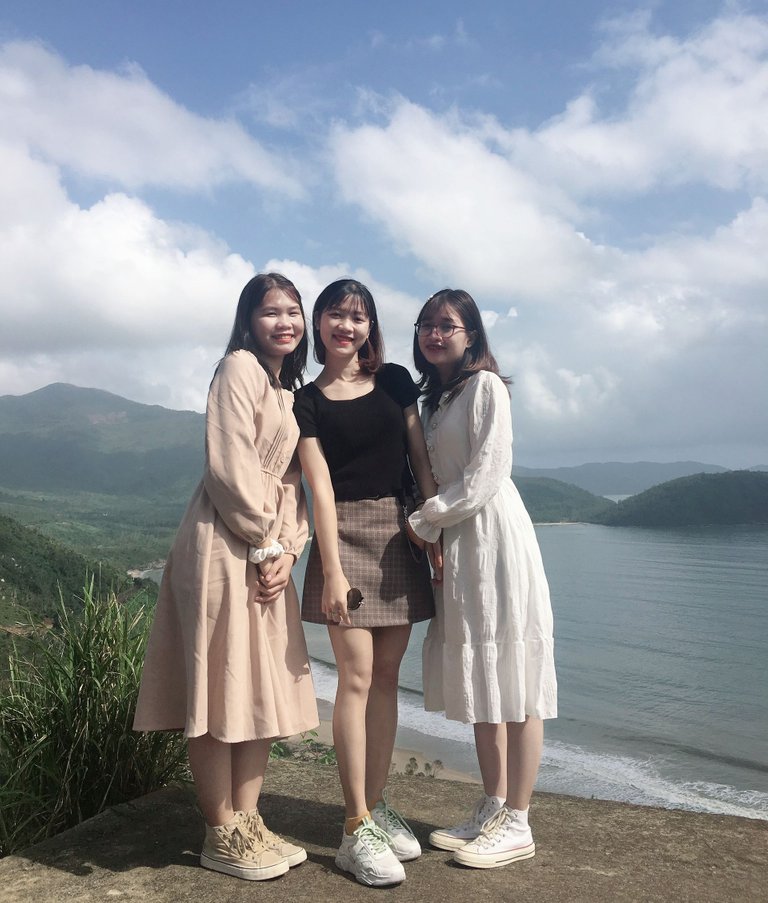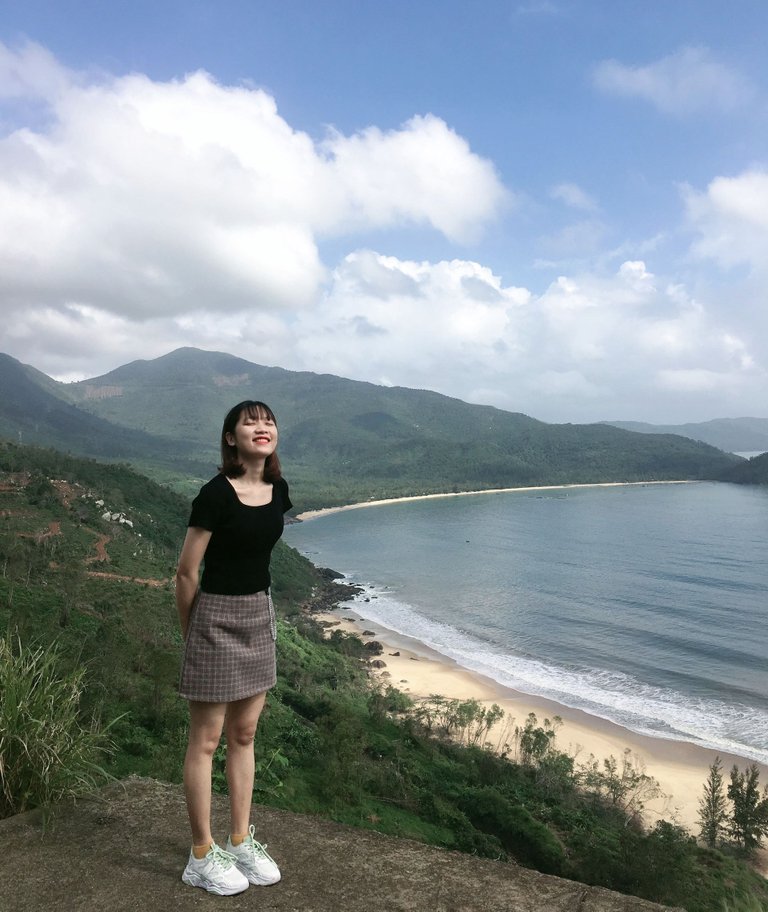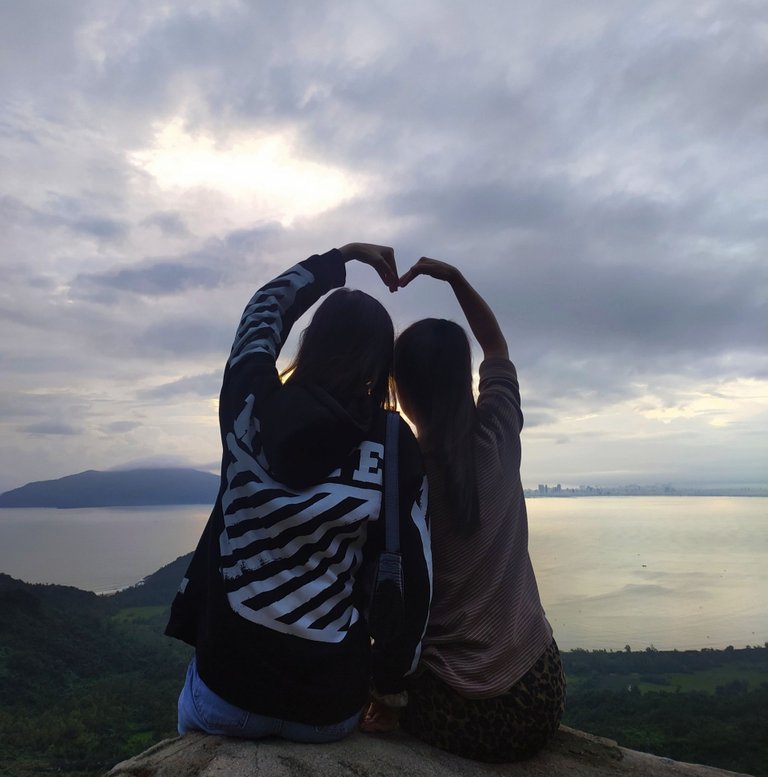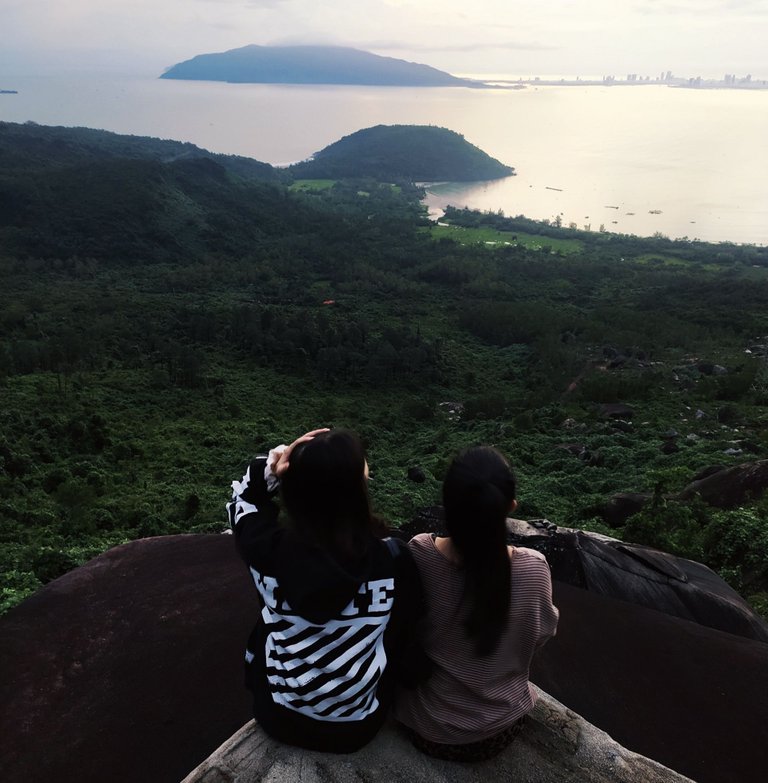 Hope you have had great experiences with nature through my article. Perhaps, after every trip, I miss the most is still the sky that day, the smiles of my friends, and my own smile 😇. It reminds me of when my youth used to be so full of energy and enthusiasm.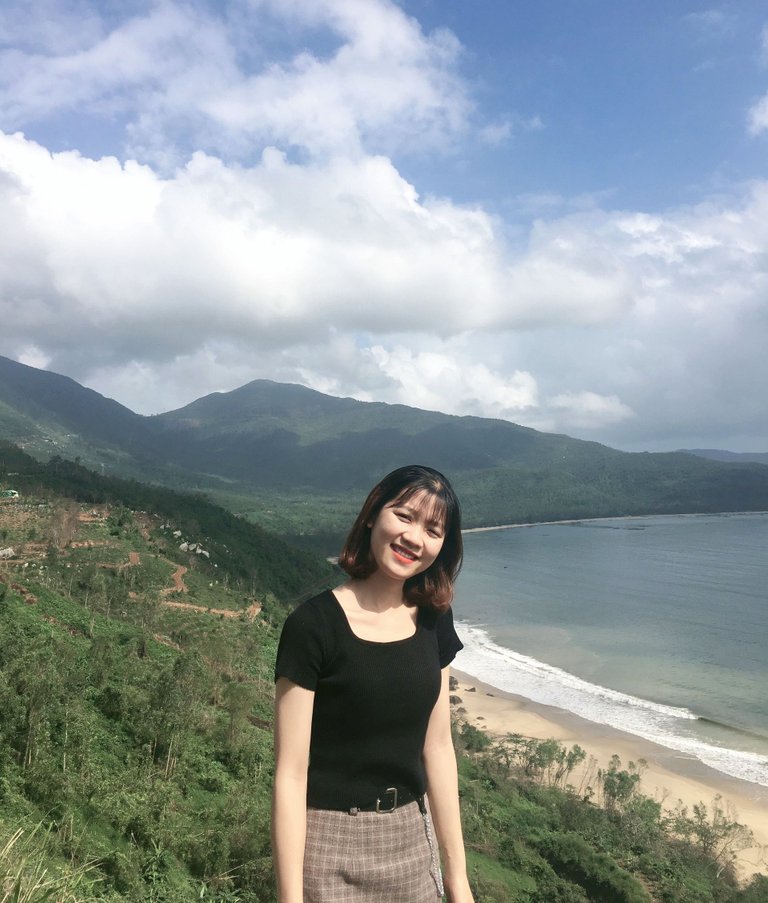 Thank you for reading my post
Hope all the best will come to everyone. Love all ❤️
---
---