Colorful gloves for cooking and burn prevention [ENG/ESP]
Hola nuevamente amigos de HIVE, nuevamente publicando en esta linda comunidad hoy realice un instrumento muy necesario útil para todas y todos los que nos gusta la cocina, a parte que el material, y el tipo de tela que uses puede ser decorativo para tu cocina, un par de guantes que me pidió mi esposa para poder agarrar el sartén sin quemarse.
Hello again friends of HIVE, again posting in this nice community today I made a very necessary tool useful for all of us who like cooking, besides the material, and the type of fabric you use can be decorative for your kitchen, a pair of gloves that my wife asked me to grab the pan without getting burned.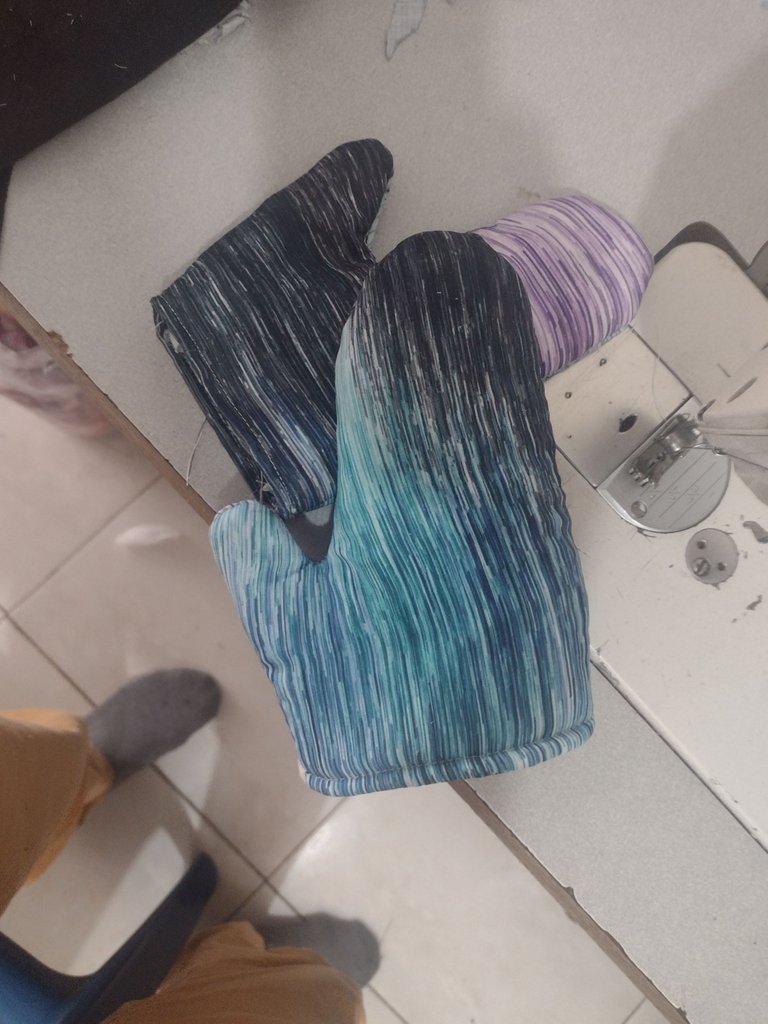 Empeze buscando el material reciclable que desechan en la fábrica donde trabajo, obviamente los retazos más bonitos y que puedan ser reutilizables.
I started looking for the recyclable material that is discarded in the factory where I work, obviously the most beautiful scraps that can be reused.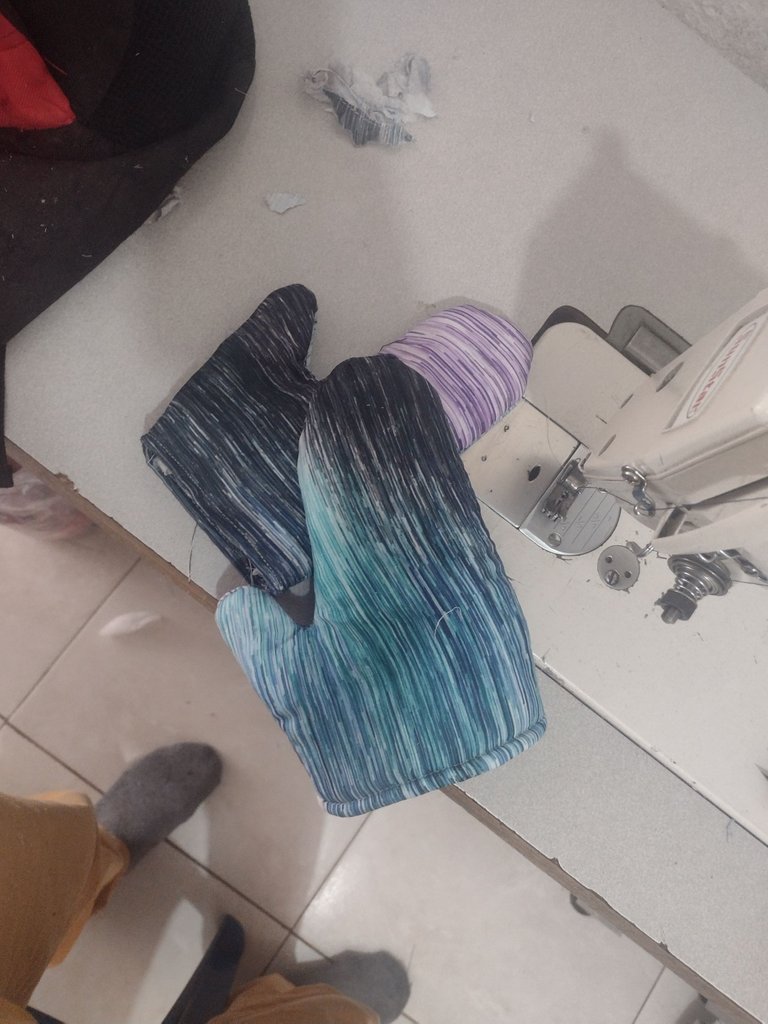 La búsqueda de los materiales fueron:
*Guata
*Tela de piel de conejo
*Tela con un estampado bonito
Lo materiales que ya tenía en casa:
*Hilo
*Tijeras
*Máquina de coser
The search for materials were:
*Wadding
*Rabbit fur fabric
*Fabric with a nice print
What materials I already had at home:
*Thread
*Scissors
*Sewing machine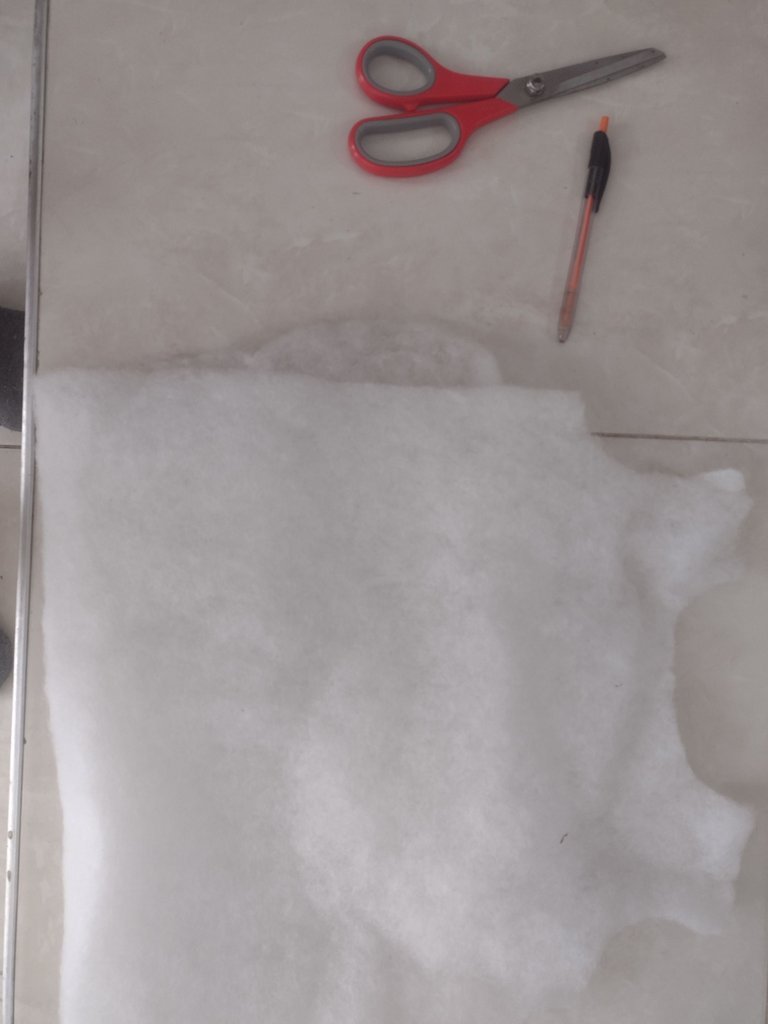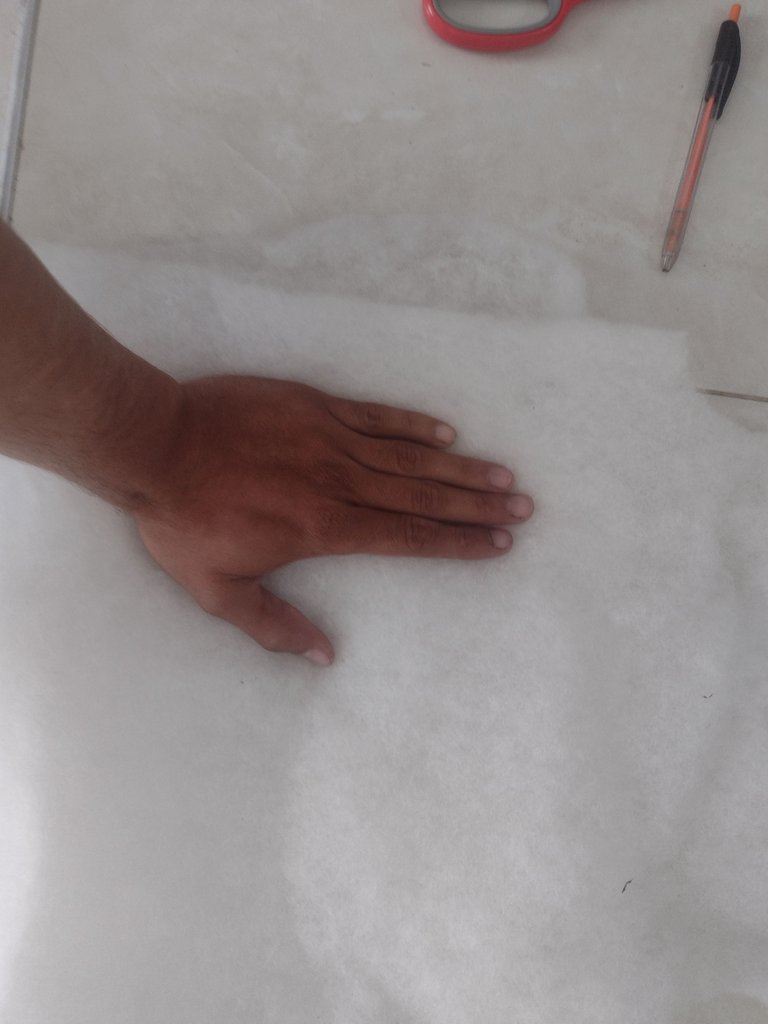 La realice ha la medida de mi mano dejando un centímetro de más en cada lado para que me quedarán justo ha mi medida.
I made it to the size of my hand, leaving an extra centimeter on each side so that they would fit me exactly to my size.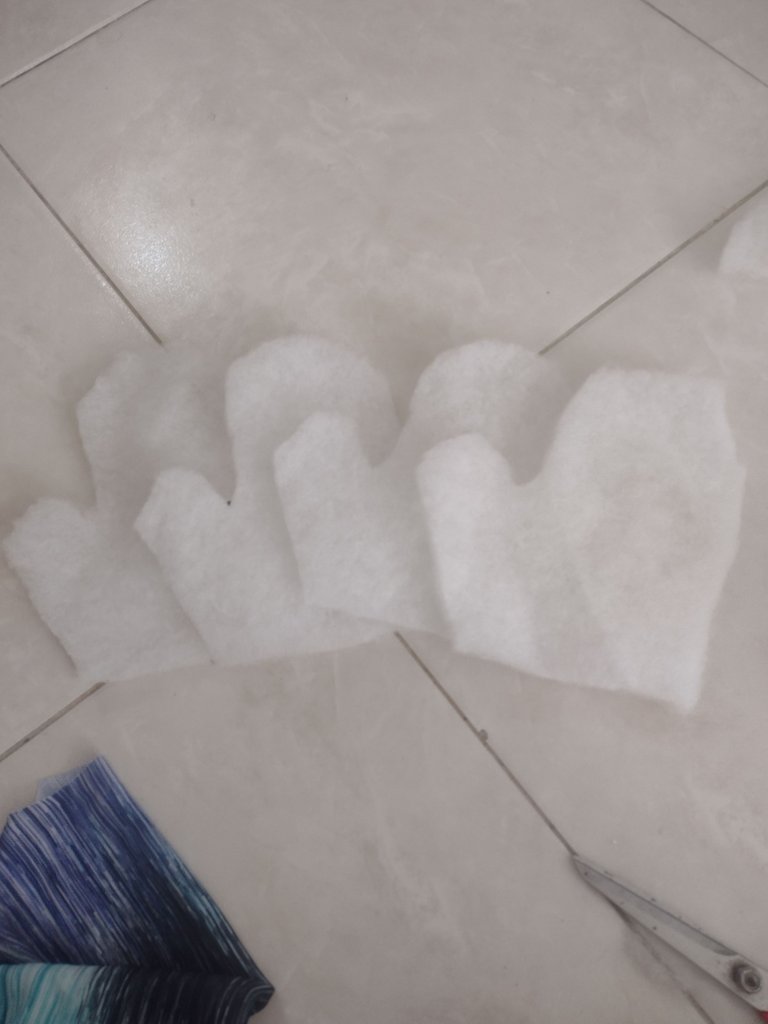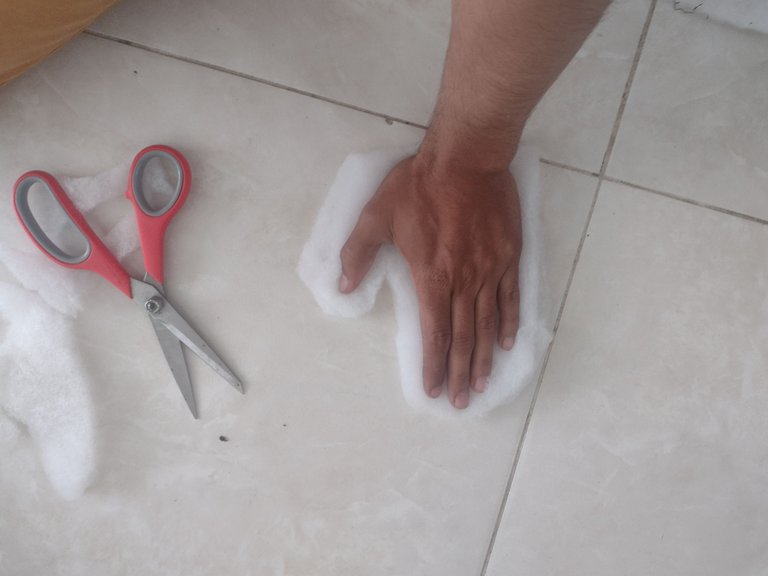 Corte primero la guata y luego las telas, dejando cuatro parejas de tela cortadas, recuerden que a la hora de coser las telas tienen que dejar la guata entre las dos telas, y la tela estampada dejarla hacia afuera de manera que la tela piel de conejo sencilla quede hacia dentro del guante de cocina.
Cut the wadding first and then the fabrics, leaving four pairs of fabrics cut, remember to leave the wadding between the two fabrics when sewing the fabrics together, and leave the patterned fabric facing out so that the single rabbit fur fabric faces the inside of the oven mitt.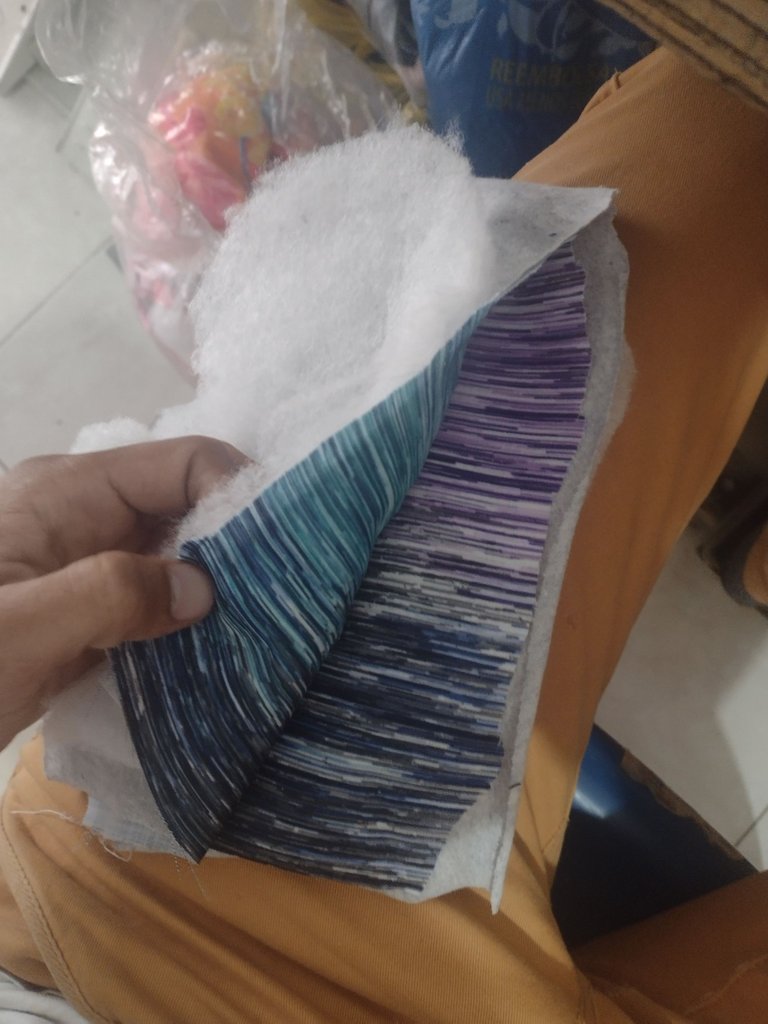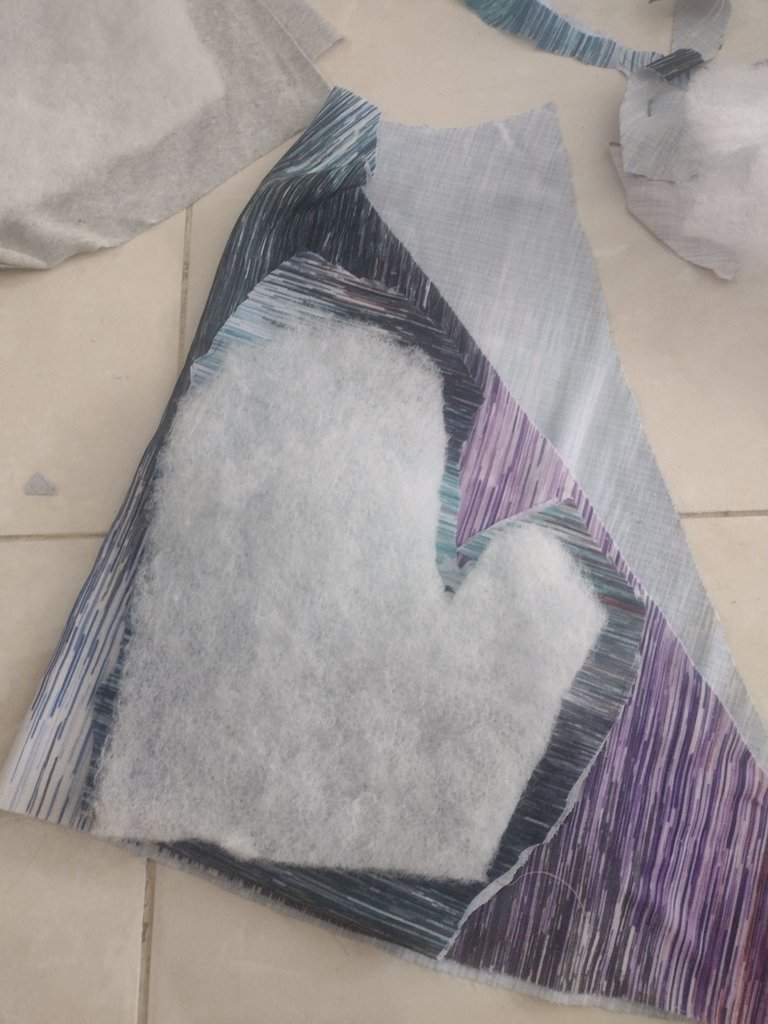 Después de coser las telas junto con la guata le das vuelta para dejarlas al derecho, luego para finalizar el guante de cocina le realizas un ruedo doble de dos centímetros metiendo una tira pequeña que la cuál sería el colgante, puedes dejar está tira 6 centímetros lo puedes hacer para que a la hora de doblar quedé de tres centímetros.
After sewing the fabrics together with the wadding you turn them right side out, then to finish the oven mitt you make a double roll of two centimeters putting a small strip which would be the pendant, you can leave this strip 6 centimeters you can do it so that when folding it is three centimeters.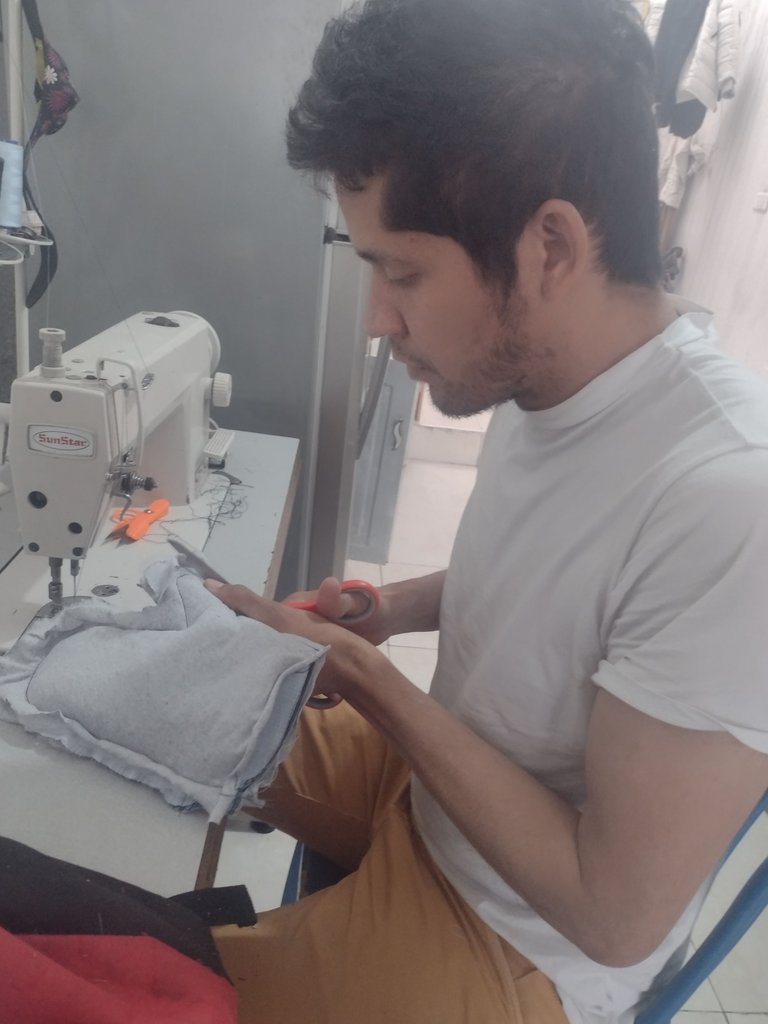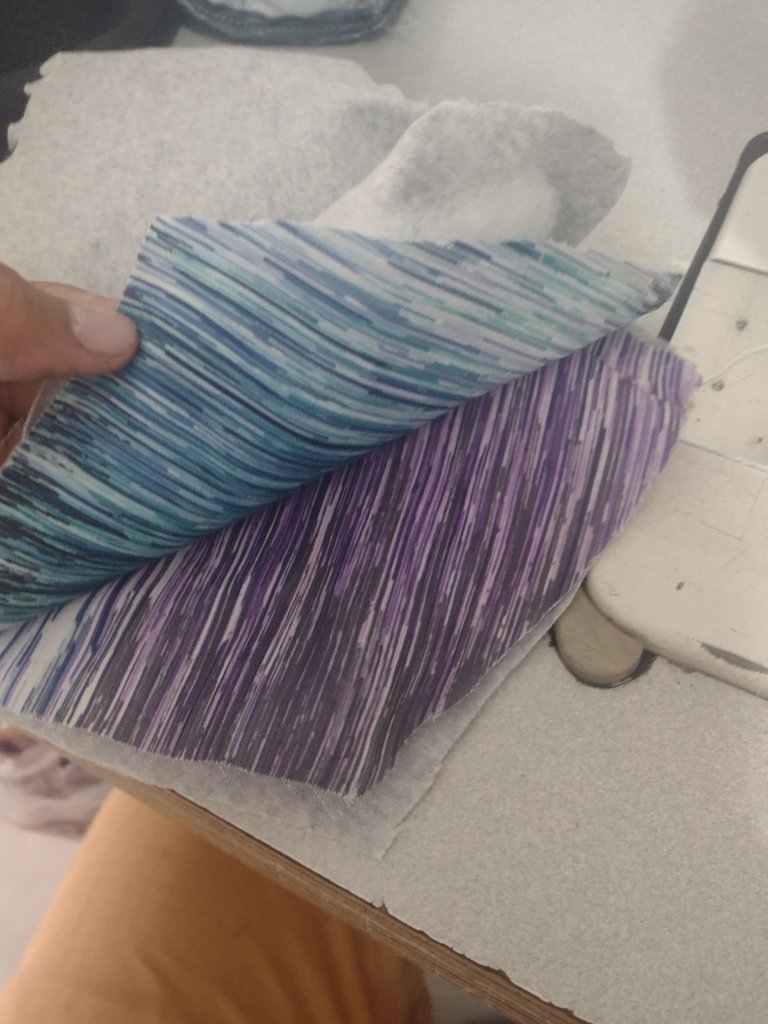 Y listos amigos trabajo terminado, las puedes colgar y dejarlas de adorno en las paredes de tu cocina como también le puedes dar el uso diario que esté accesorio se merece, algo muy fácil y muy sencillo de hacer, recuerden que esté guante es ha la medida de mis manos, los que venden en la comercios son más grandes y son talla única, a mi esposa les gustan así porque son más fáciles para manejar las ollas de la casa, espero les sea de gran utilidad, muchas gracias.
And ready friends finished work, you can hang them and leave them as decoration on the walls of your kitchen as you can also give the daily use that this accessory deserves, something very easy and very simple to do, remember that this glove is the size of my hands, those sold in stores are larger and are one size, my wife likes them because they are easier to handle the pots in the house, I hope you find it very useful, thank you very much.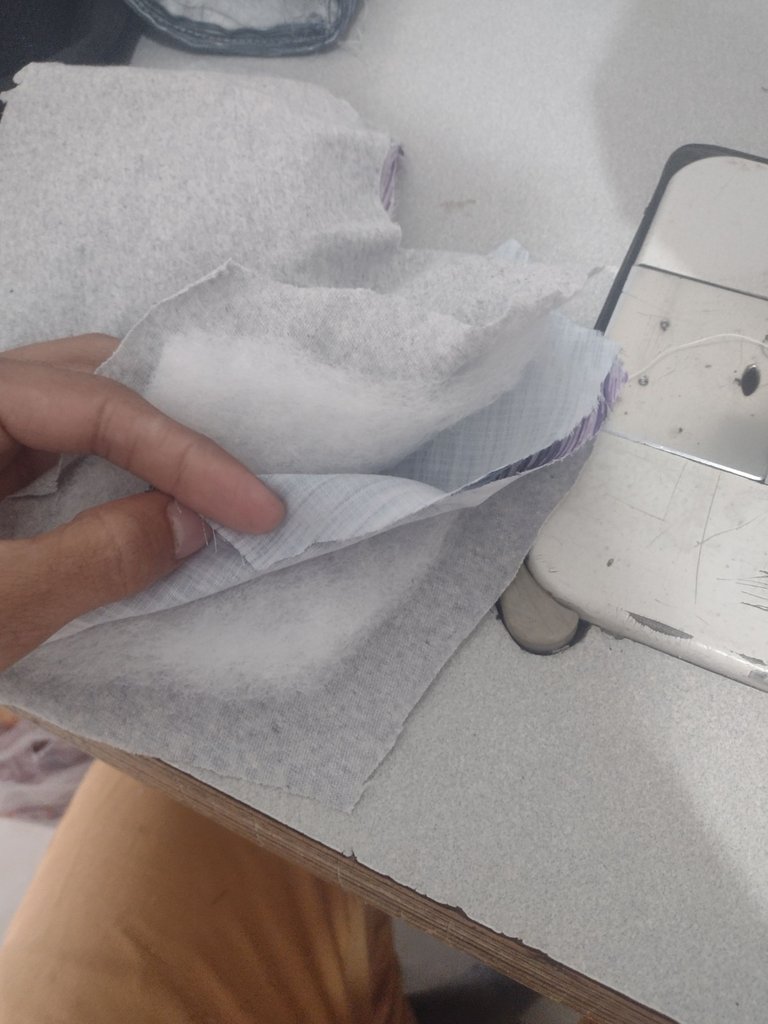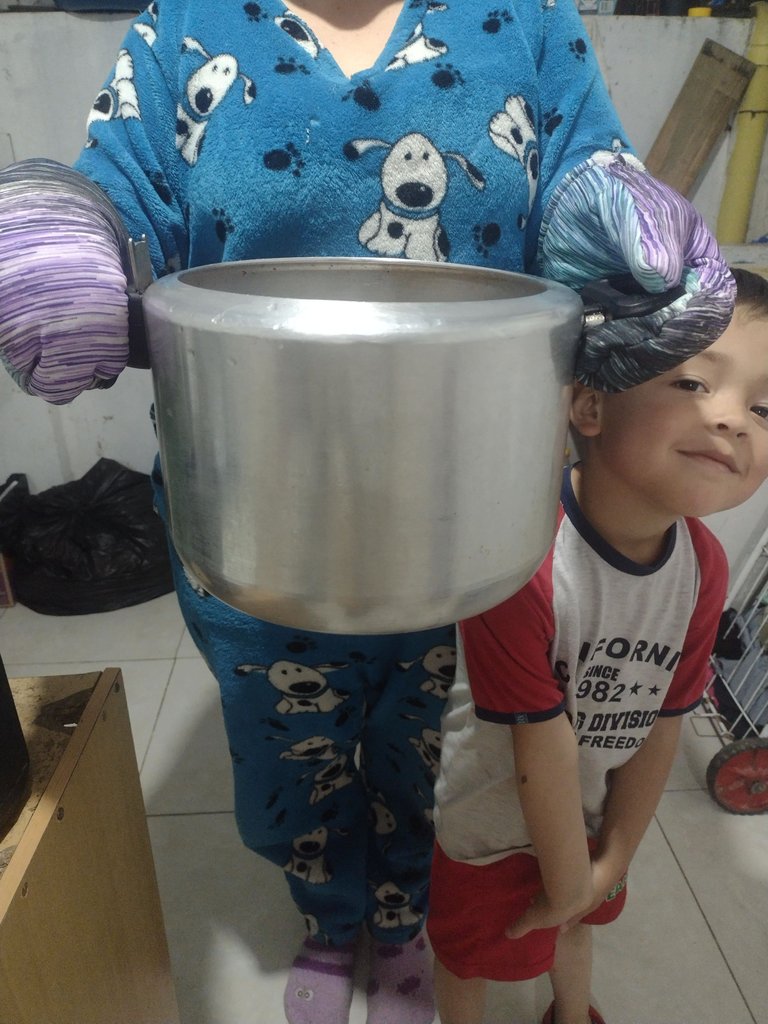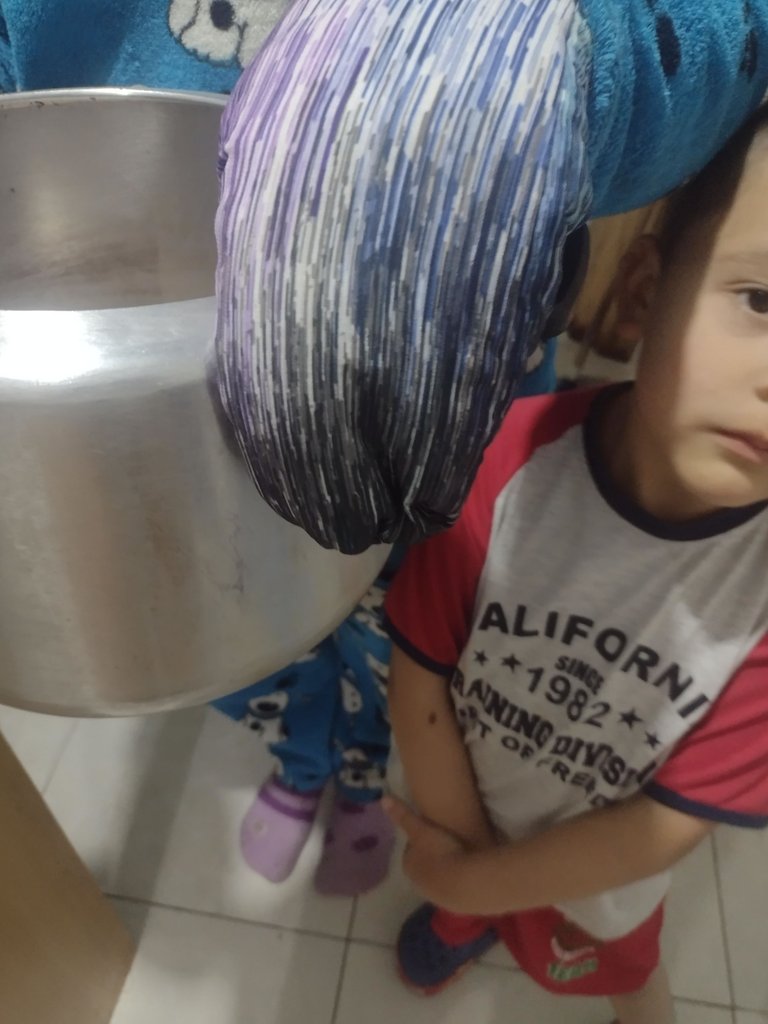 ---
---