New Vinyl: Ambient, Techno And Disco Records

Today I share some of the new records that I picked up this past weekend at my local used record store. Enjoy!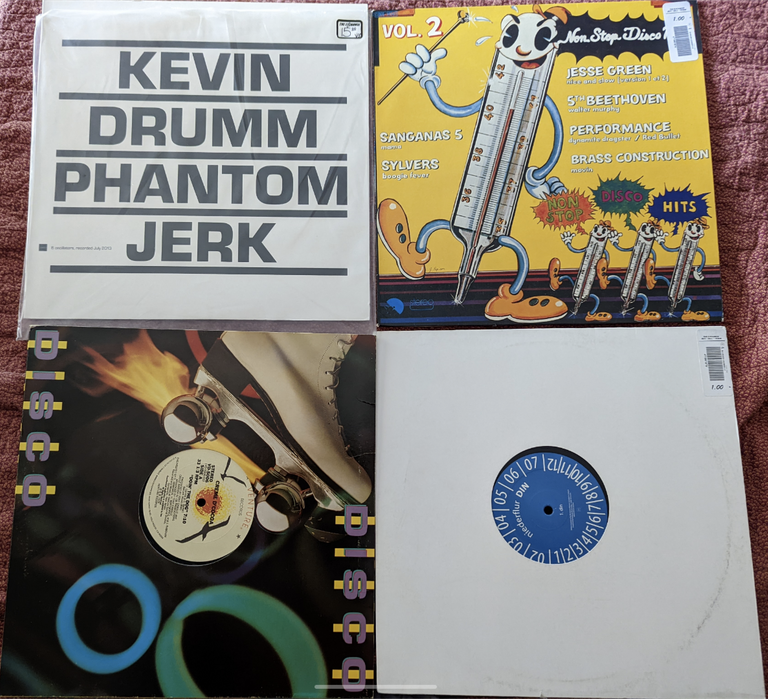 Kevin Drumm
"Phantom Jerk"
2014

This guy has a pretty extensive and eclectic discography consisting of a lot of 'out there' weirdo music but this one is pretty minimal and mellow...dare I say palatable and listenable? The liner notes just says "6 oscillators, recorded 2013." Ominous and mysterious?... Or straight and to the point? I was personally surprised, knowing him for his heavier works and having seen him perform once.
Niederflur
DIN
2007

I don't know anything about this artist, but I looked up the record on YouTube(it's nice not to have to gamble on records as much as we did back in the old days) and I thought it was pretty weird and good so I grabbed it... The name sounds...German to me? I can get down with any bizarre techno stuff, and the price is right in the dollar bin, so anything goes!
Various Artists
Vol. 2 Non Stop Disco Hits
1976

Mid seventies standard-fare disco compilation from France... With possible jokey hidden dirty images on the cover? Sometimes peculiar with those thermostats...and I don't think it's the gauges that display the temperature in Celsius! This one has some hits on it by Brass Construction, Walter Murphy and a bunch of artists I don't know of by name, possibly the most recognizable bring Charo, who was rather famous back in the seventies, although I don't have any of her records-but I dig the variety show disco diva style.
Creme D'Cocoa
"Doin' The Dog"
1979

Well, if you thought that last record cover was a little too risque, I'm going to try and top that with a dirty disco song about...doing the dog. I'm hoping that it was just another dance craze and not something else. All kidding aside this one turned out to be pretty good...as long as the kids are in bed.
Thanks for reading, I hope you liked my tunes and have a lovely day!
🎶


🌩️ ⚡ 🌩️ ⚡ 🌩️ ⚡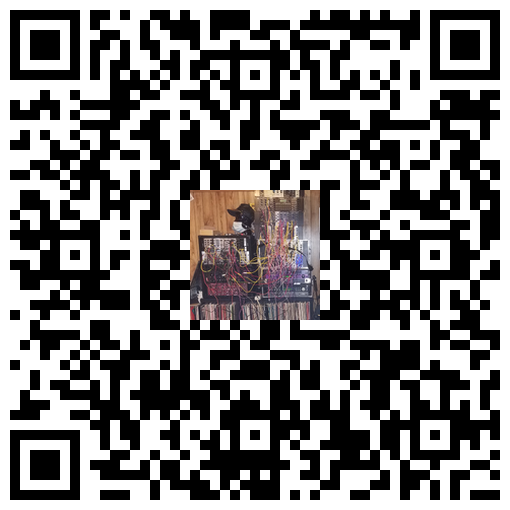 ---
---