Help grow the Quello Community

In case you missed it, we recently introduced the ability to post your question to communities on Quello, this means you can browse questions and answers posted on Quello from any of your favorite Hive frontends. You can find more information about it here:
https://peakd.com/quello/@quello/quello-development-update-1-support-for-hive-keychain-and-communities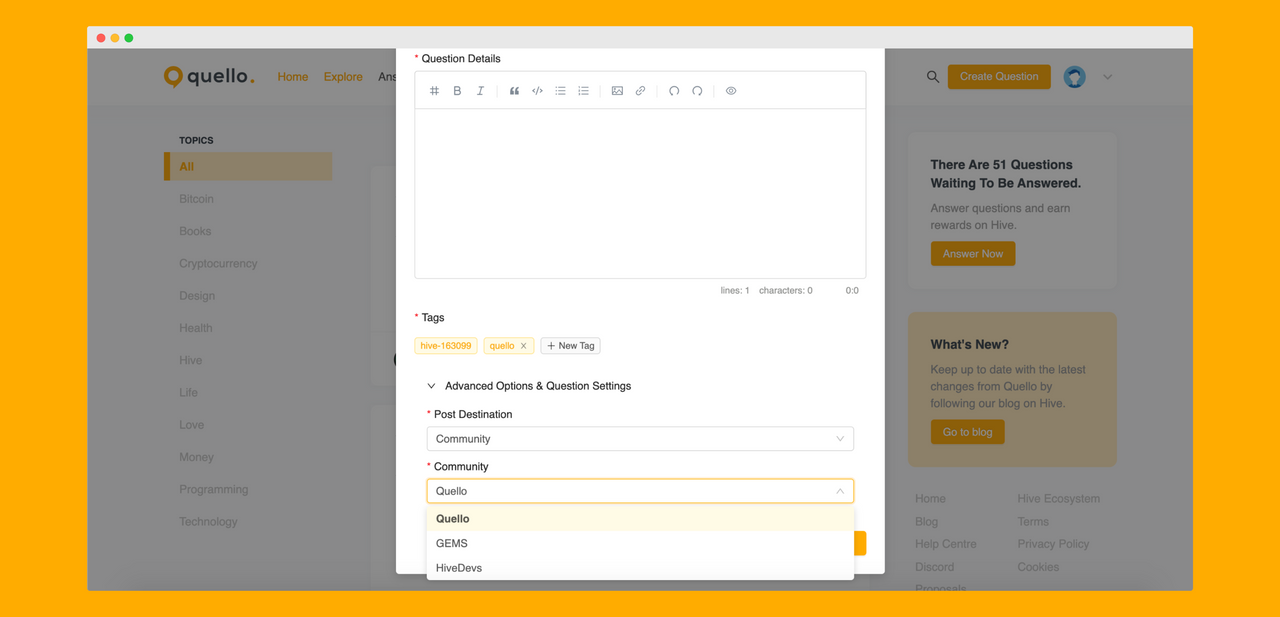 By default, your questions will now be posted to the Quello community (you can change where you question is posted via advanced settings), we made this change to provide your questions with more visibility across other Hive platforms instead of burying them in our Quello thread (comments). We'll be reviewing how we post your questions regularly and tweaking the default options, so we'd love to hear your feedback on what you think should be the default option for creating your questions (community, blog, or comments).
At Quello, we're looking to build our community to allow for maximum exposure of your questions and answer, so if you're interested in keeping up to date with what's going on with Quello and the latest questions on the platform, please consider subscribing to our community. You can view and subscribe to the Quello community using the link below:
https://peakd.com/c/hive-163099/created
As always, we love hearing your feedback surrounding Quello so if you've got anything you'd like to suggest or if you have any questions, please let us know. We'd be happy to help.
Get Started with Quello Today!
You can get started on Quello today by visiting https://quello.io
Support Quello
Join us on Discord: https://discord.gg/G2XZsau
Follow our blog on Hive: https://peakd.com/@quello
Join the Quello Community: https://peakd.com/c/hive-163099/created
---
---