A View of Sunset in Brantas Garden, Indonesia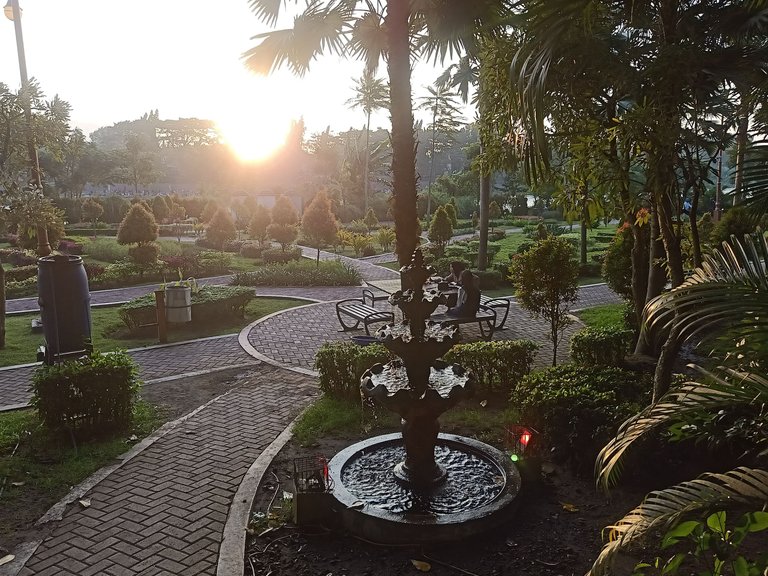 ~ 😘 Hello Photography Lovers around the world 😘 ~
Welcome back to my post,
@queen-silvia
. Today, I am going to show you some beautiful photographs of Sunset in Brantas Garden, Kediri, Indonesia. I went to the garden at 5 PM and that's the perfect time to visit the garden because we can enjoy the beauty of the sunset. There are also many people having `family time`. Some of them were talking each other, having some nice picnic, enjoy the view of sunset, skateboarding, riding bicycle, playing with their kids, playing roller skates, and many more.
---
Alright guys, so here is how Brantas Garden looks like in the entrance. Taman is indonesian language which means garden, and Brantas is basically the name of a big river in Kediri city, Indonesia. There is a Big River named Brantas next to the garden so that's the garden is called as Brantas. We can see sunshine going through the leaves and it makes the trees flickering.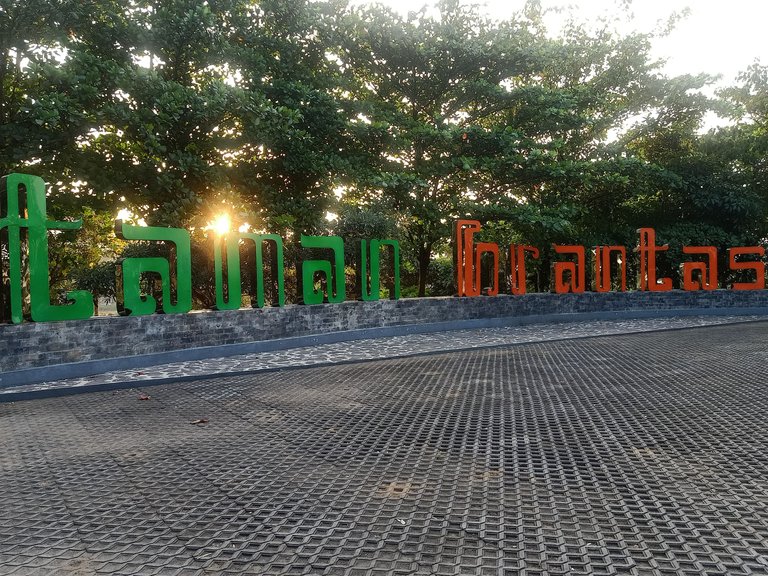 ---
Here is the picture of garden when I arrived. we can see a some small trees and bush which is taken care very well. I tried to take the picture of garden along with the sunset and here is what I got :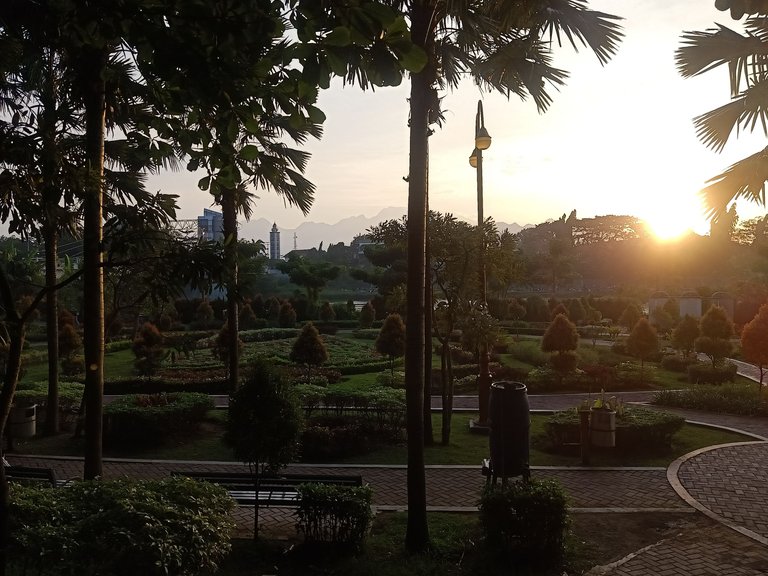 ---
We can also see some couple having quality time together. The air is fresh since there are many big trees in the garden. A perfect place to share love stories 😂.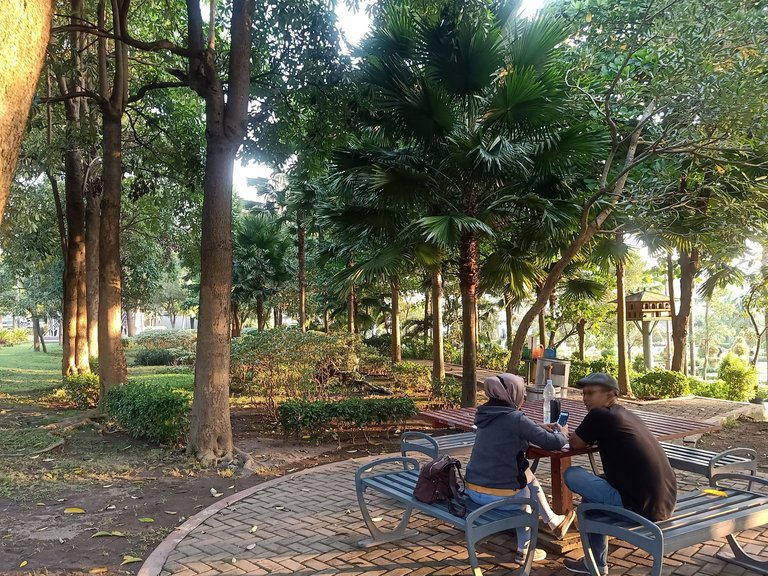 ---
Here is the main garden where all the flowers, bush and grass are made to resemble heart or love shape. I think this is a perfect place to bring husband or wife or boy/girlfriend here 😊. I was trying to take the picture on higher place so that I could generate more clear picture of love here but unfortunately I couldn't so these pictures are the best that I could take.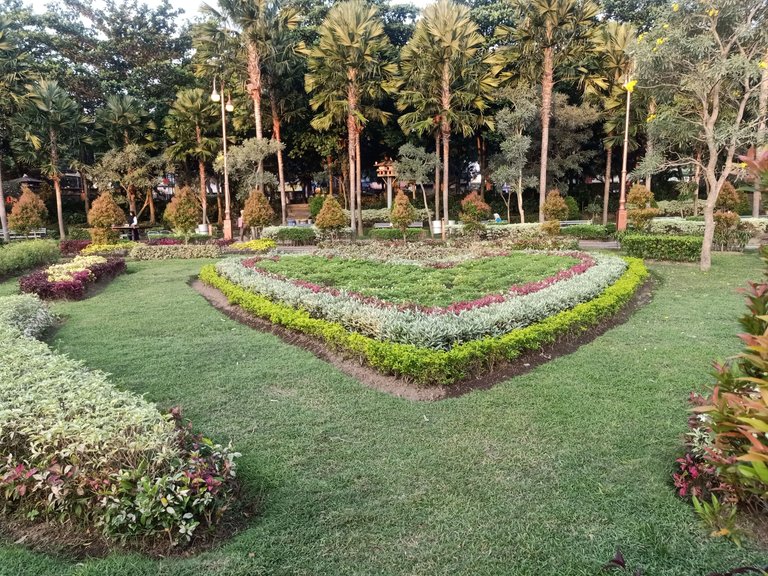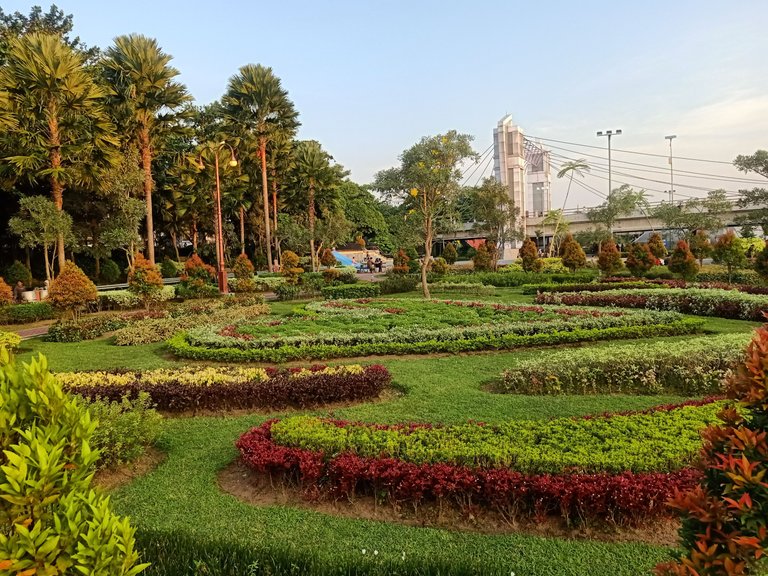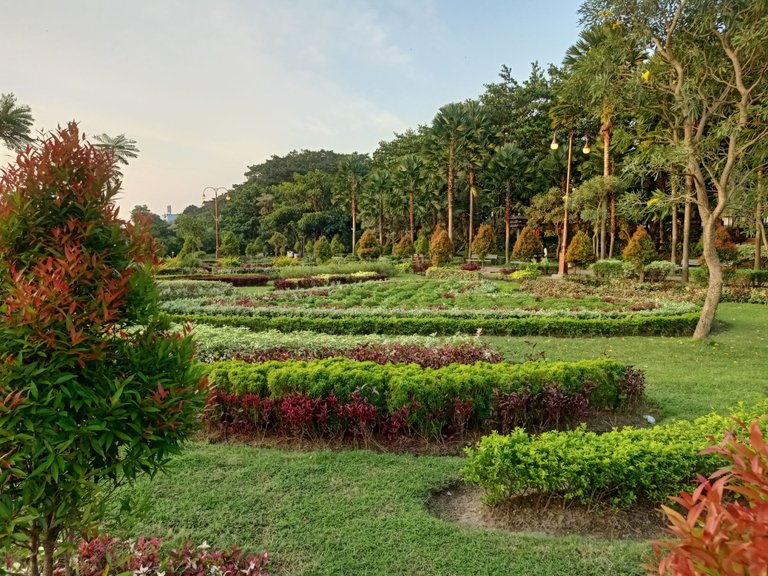 ---
This is the place where kids are playing with their friends. The government has provided this garden as the place for people to gather and have fun in the evening and night. Most people came here when the sun goes down.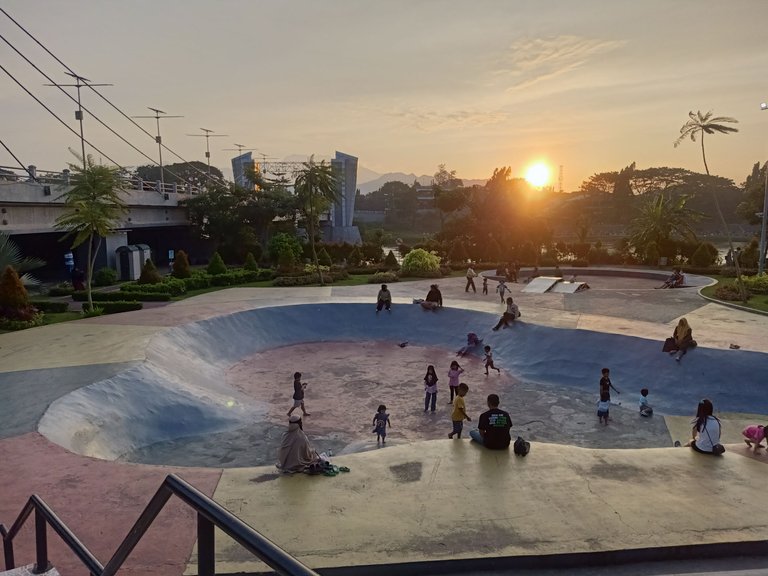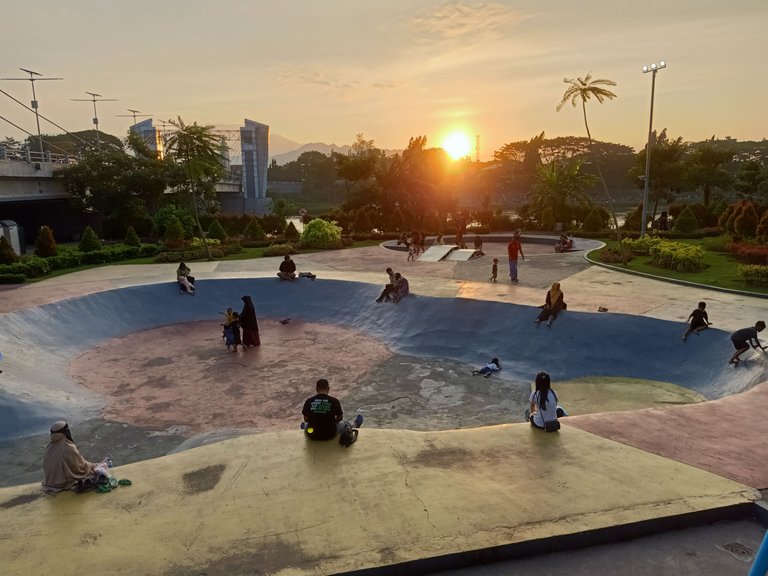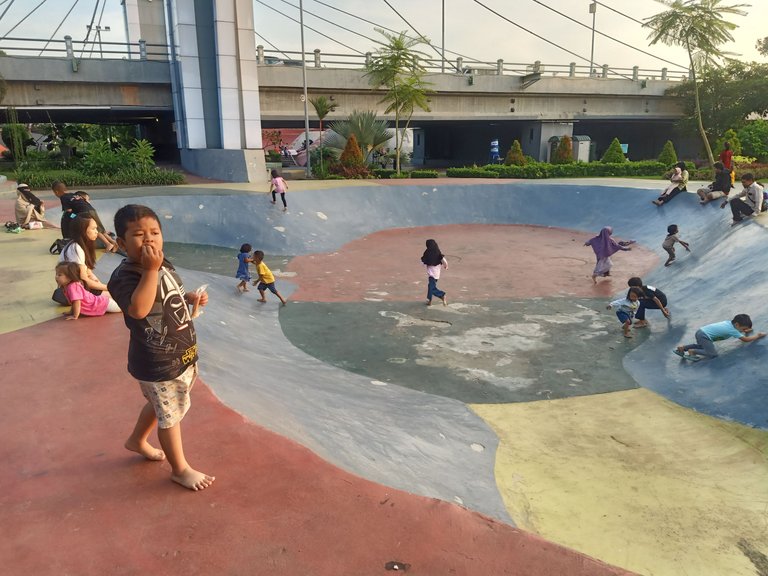 ---
There's a certain place where people can take a picture with some unique pillars made in forest style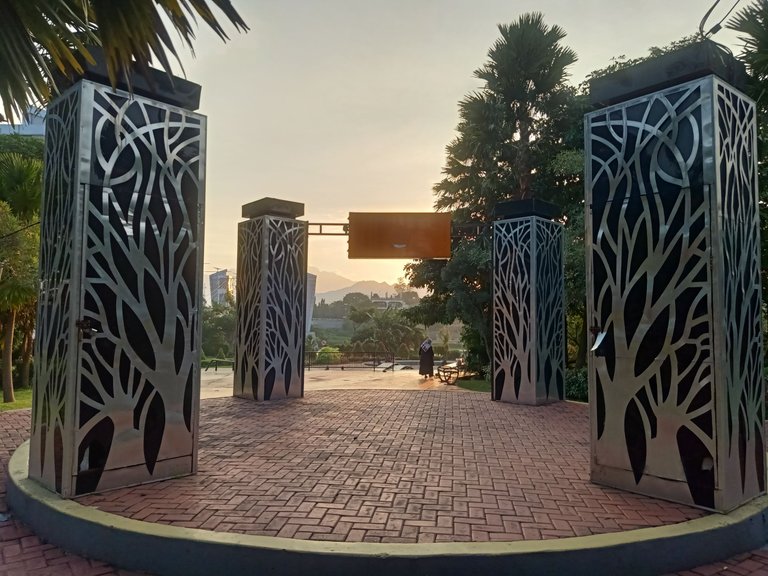 ---
And here is another area of the garden. The play ground is bigger than the previous one. In this place, many people including children can ride a bicycle, play skate board, roller skates, etc.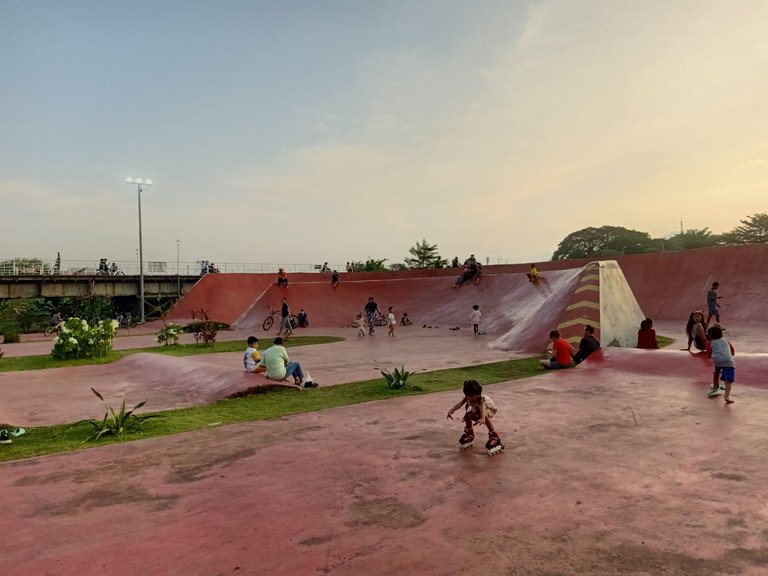 A little cute girl playing roller skates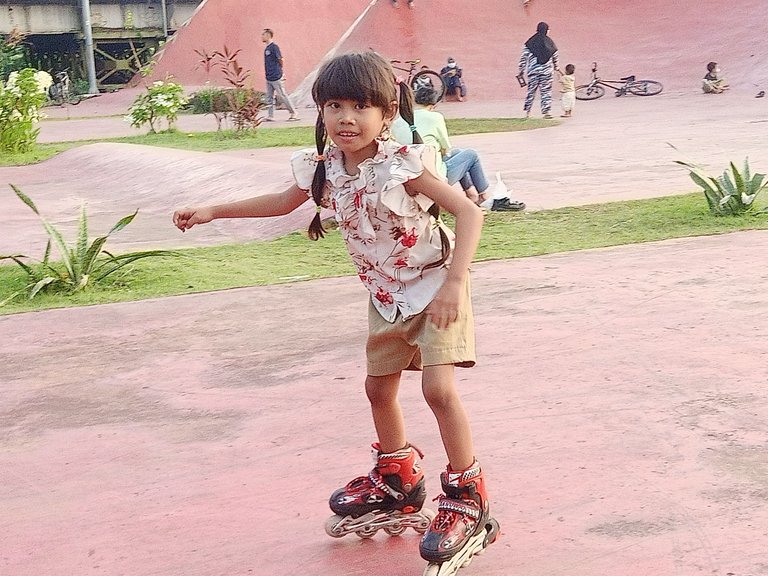 A happy boy ride a bicycle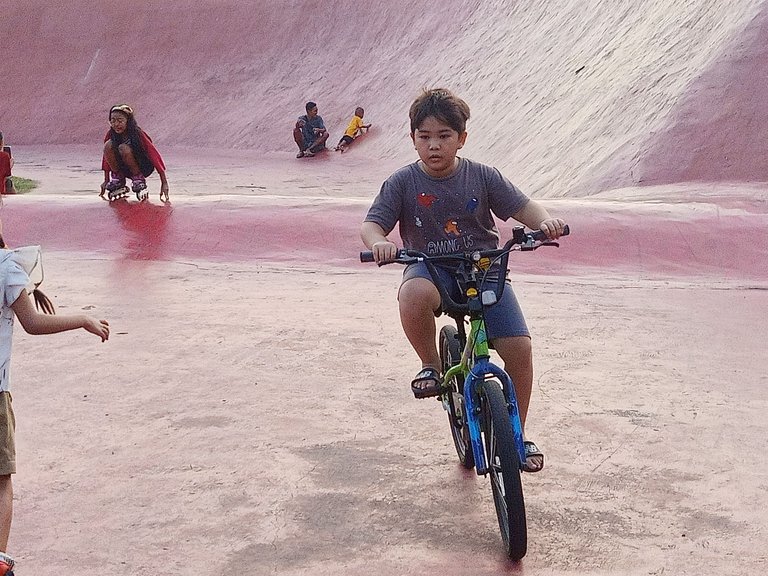 ---
And for the last picture, This is the photograph of Brantas River :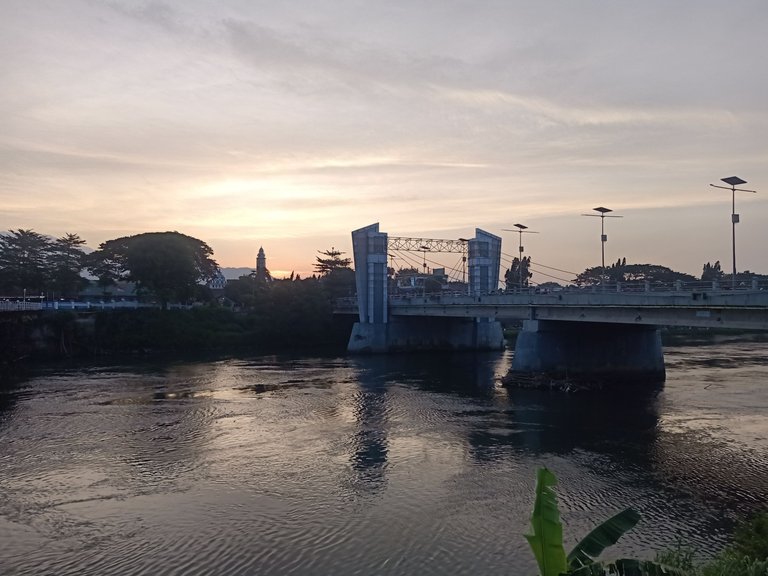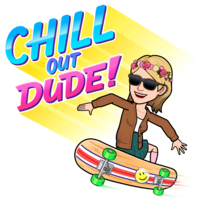 Alright guys, That's all I can share to all of you about Brantas Garden in Kediri, Indonesia. All the pictures in this post are taken by my camera. I hope you like the post and If you want to know about what's the best tourist destination in Indonesia or Bali, Feel free to DM me in my contact below. Thanks for reading the post, any comments will be much appreciated, let's get to know each other :) :
Have a nice day, and take care,
Bye~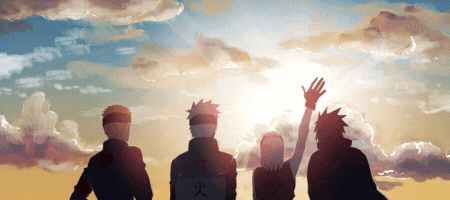 ---
---