Sapin Sapin, A Delicious Filipino Delicacy That I Tried To Make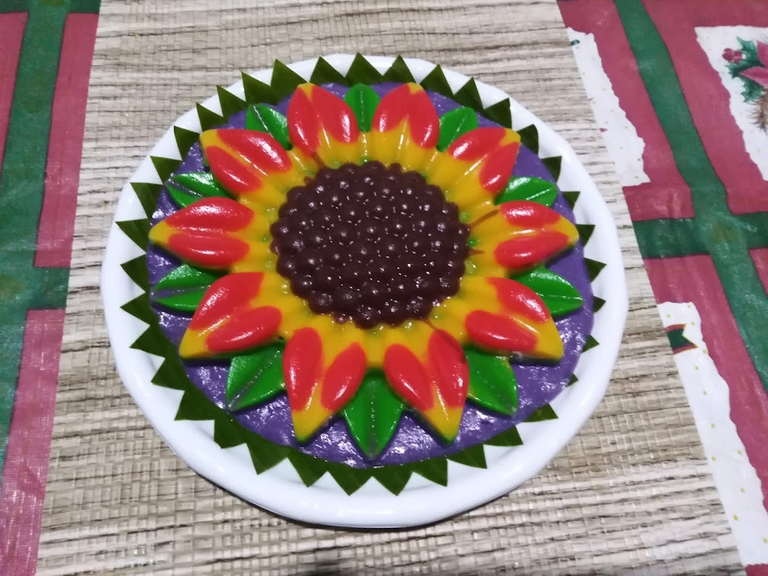 The festive days are over but we are looking forward to another year that is about to start in a few days. I am back to blogging after two months of being offline. Same goes with my hobby of baking. I needed to rest for a bit. I do feel the need to create and make myself busy and found myself in the kitchen.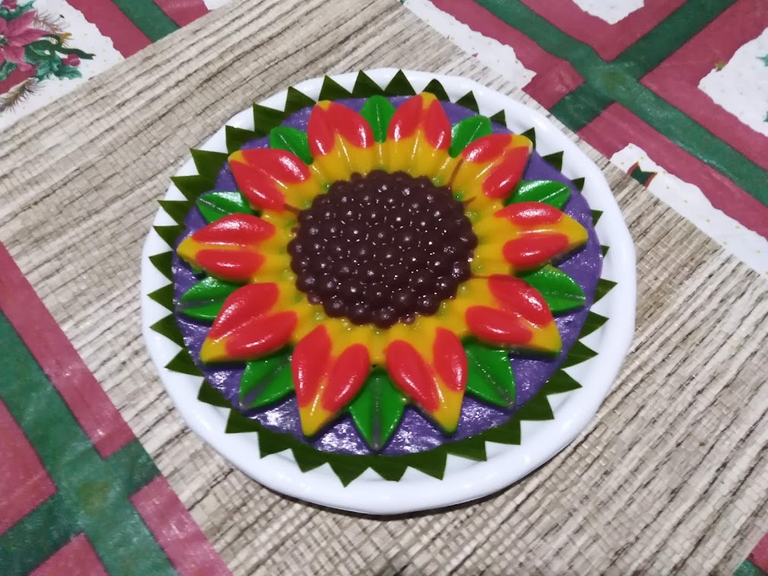 So I decided to watch some video tutorials while still deciding what to recipe to try. A new year is about to begin and here in the Philippines we love to serve sweet treats like this famous delicacy we call sapin sapin which roughly translates to layers upon layers. As you can see there are several layers of colors on these yummy glutinous cakes. We got violet, green and yellow. That is how this food got its name.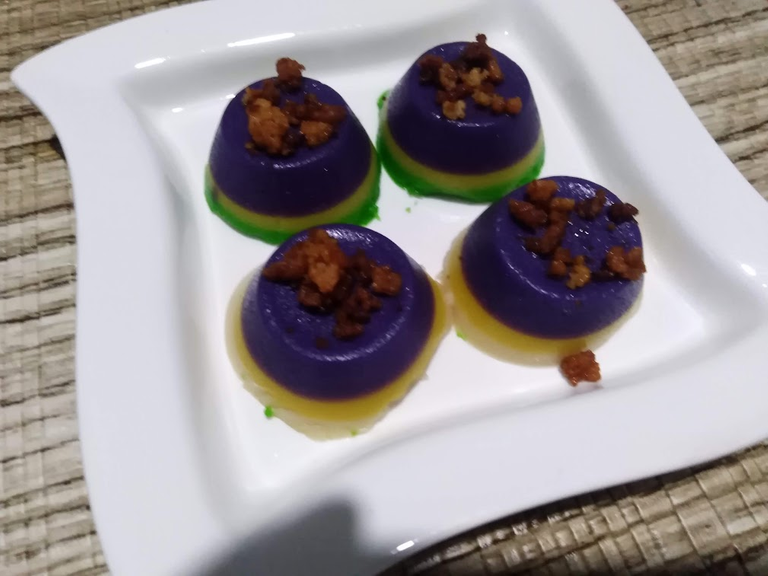 This one is also a sapin sapin but I used little molds for those who would love to bite sizes. The one above is bigger and the mold that I chose came with this beautiful pattern. I love the bright festive colors and I think I can make another batch for the new year celebration.
Keep discovering. Satisfy your curiosity and never get tired learning new things


---
---