My Garden Journal November
The recent celebration of All Saints Day is nothing like before the pandemic. We celebrated it earlier because of the strict measures to limit the number of people in a given time and location. It had to be quick unlike before we keep vigil for how many hours we prefer in the cemetery. There is less preparation made this year no fancy flower arrangements except for this potted plants.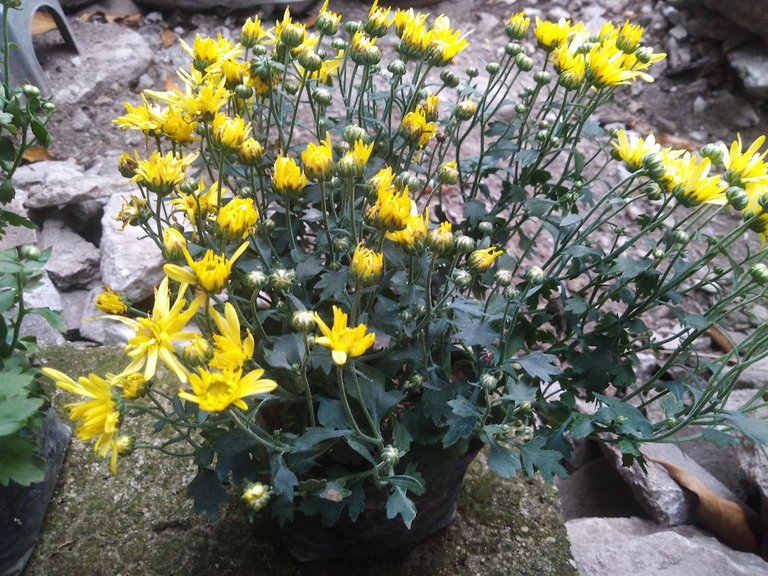 Here I have the yellow flowers not sure if they are Chrysanthemum or mums. This and the other flowers on the photos are what we had they are potted flowering plants. We did not leave them but took them home after the quick visit to my parent's grave. I was thinking that I can grow them. Sadly this yellow one is the only surviving.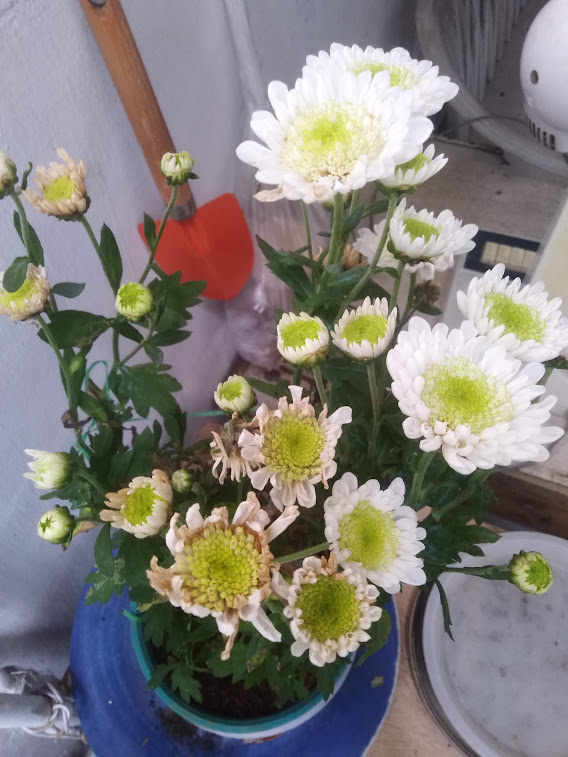 I like this white variety. I see this often on flower arrangements. They make good fillers. On the day that I bought them they are abloom and fresh. Now they are slowly wilting. Can I grow this at home? Any advice?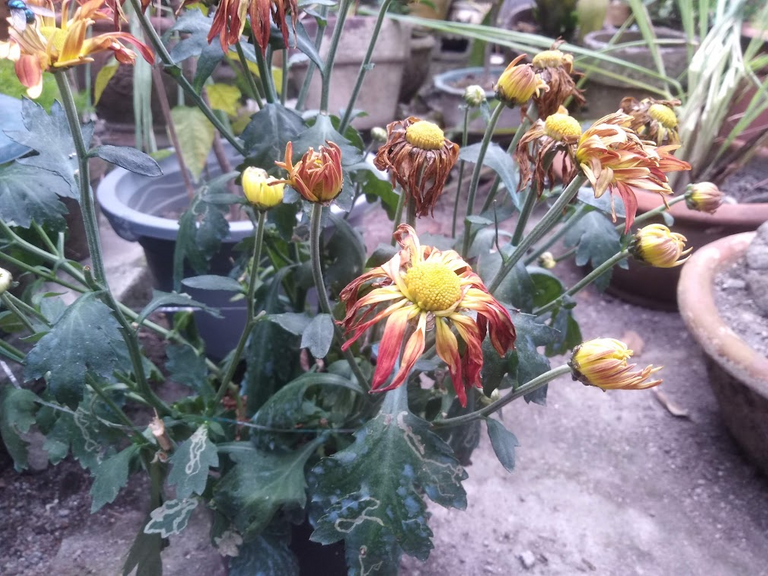 The most frustrating to see would be this. I love the maroon color but this is the one that is hard to maintain. I noticed the leaves got some bluish smears on them. Could be chemicals to keep them fresh longer. Can I grow this one in my garden? I do not have a green thumb but I am hoping that I can keep these alive. Flowers make my small balcony come alive. Hope they survive.
Until next time. Hive On
@quatro ---
---