Sarcasm Saturday #2 - From "To the Moon!" to cockroach mode!
Last week I started a new series, with Sarcasm Saturday #1 - How bad was the dip of the dip? Today I am publishing the second episode, covering the already old-news about LUNA and a bulk drop of memes and jokes. We are into a new month of bear market, and some will say that this is the time to build. For me, and maybe for many other casual crypto dudes, it's time for survival. Welcome to cockroach mode!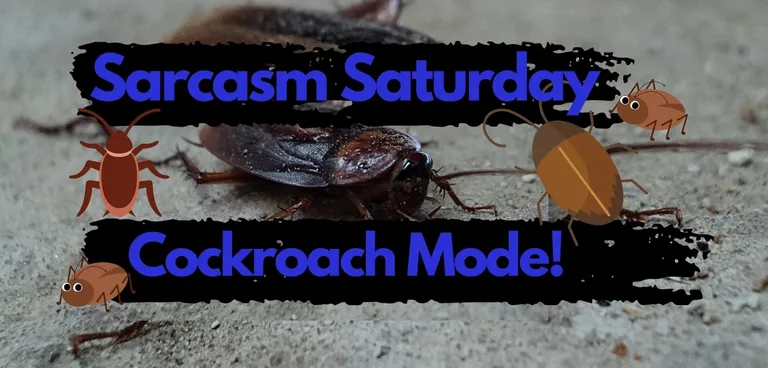 At the start of 2022 we were dreaming about 100x and crypto pumps! Everywhere it was only "to the Moon!" and WAGMI! Meanwhile, the moon has died and the bear is dancing on it's grave.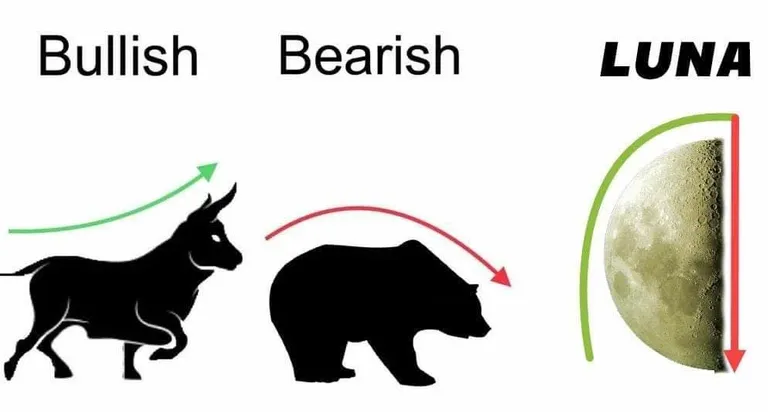 A new project was born, took over the $LUNA ticker and brain-washed paper-hands to invest. I was directly affected by the LUNA sudden death and lost over $9000 as the project imploded. I received the new token as airdrop, all done automatically on Binance, and I sold at $10 per LUNA. Is not much compared with what I could have if I cashed out when everything was pumping.

I jump aboard the LUNA train when the token was still cheap, back in 2020. I seen it grow and grow, and told myself that I will cash out half of it when will reach 10,000 USD. It never happened and will never happen. My feeling about the new token is that this one will have a short life, given all the dirty secrets coming out.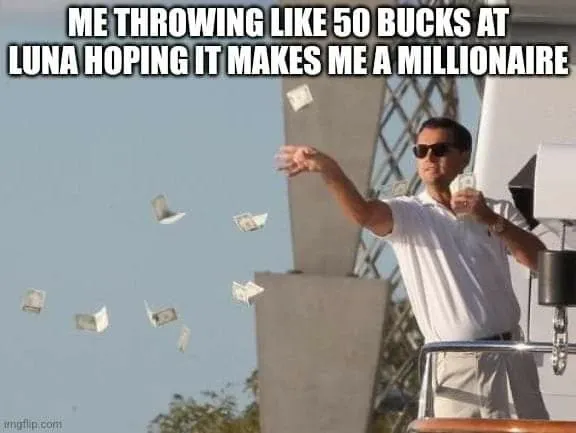 Cockroach mode was done more pleasant, as Publish0x reintegrated $ETH as a tipping token. More good news as a Companion App is in the making, and bad news for inactive people. The accounts with zero activity in the last 12 months will be deleted. I think my followers number will drop drastically when this will happen.

Scammers never rest, scammers don't care about bear market! Scammers gonna scam, as haters gonna hate! Abigail from UK contacted me on telegram, asking be about some blueprint. I am sure she had some crypto opportunity, some internet magical money that will make me a billionaire. I was a true gentleman and presented myself, mentioning that I am a content creator. She was happy to meet me! Maybe she is on Tinder!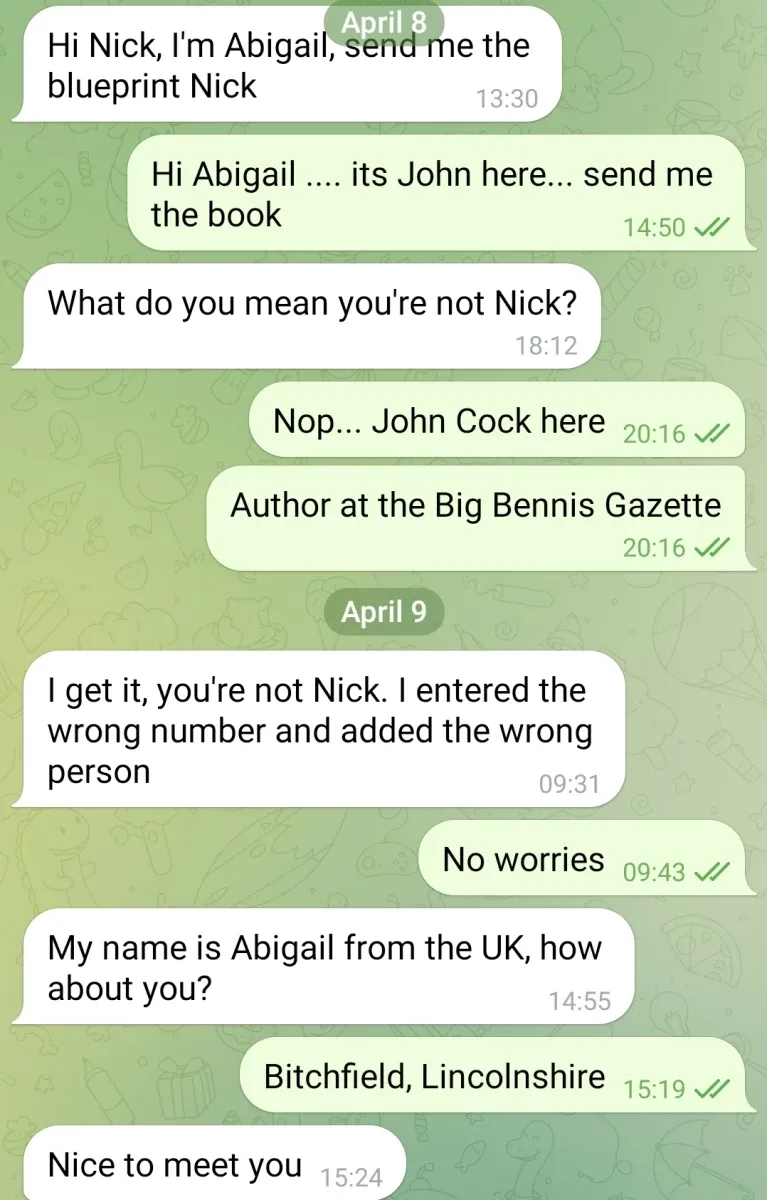 The lack of interesting crypto events made me allocate some time to lifestyle and wellbeing articles. CryptoCooking made the debut and I shared my passion for gourmet meats. I know that lamb meat is not everyone's favorite food but I like it now and then. I am a food lover and I invest in myself by buying and cooking my prime meats from scratch. Check it at #CryptoCooking: The advantages of eating lamb and how to cook lamb steak
If you are not into cooking, the take-away industry is blooming again. The rejuvenation of the sector came with the crypto crash, as many crypto investors returned to their delivery jobs.
Paper-hands sold, while diamond hands are in cockroach mode. I am a big ugly bug, and I will hide until the danger is gone. Many think that HODL is a smooth street, but there are many dips along the way.

The crypto expectations were so high that "wen Lamblo?" was trending again, and little investors were dreaming about holidays in the Maldives. Bang! Life hits back when you don't expect, and the market sent us in depression.
I am ready for another dip, and I am ready for another rodeo. It's only upwards and onwards in the Cryptoverse, and my investments will prove that cockroach mode was the best choice. THIS IS THE WAY!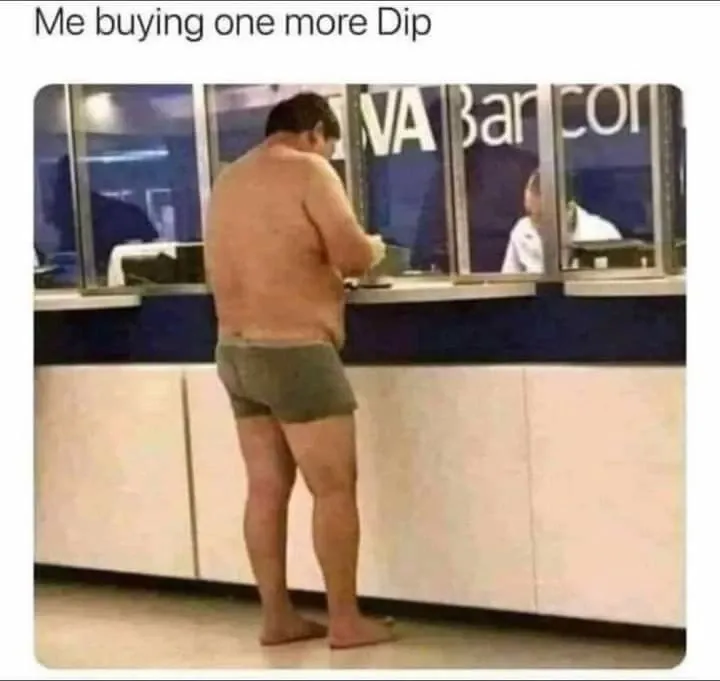 If I had any hidden founds, I would go bullish on Bitcoin (not financial advice!). It's not because is the power-horse of crypto, but because it will grow back to top values. When will pump again I can cash out and get some stablecoins and wait for the next bear run.
I took part in the Symbiosis Meme Competition, where the participants were asked to make fun about the bad aspects of the platform. My whole experience with Symbiosis was a fiasco, so I had inspiration for some decent memes. Check them out at Symbiosis Sickish Green is Contagious - A fail meme competition!
The whole experience felt like exploring the Chernobyl ruins, covered in slime and neon lights! The transaction speed was ... non-existent and to add more bad taste... the winning memes where very poor.
Vitalik keep talking about ETH 2.0 but everyone is annoyed by the wait. When most of the cryptocurrencies are gaining some value, ETH is staying still! Is this just the preparation period and the engines revving for a long term race?
The COVID cases are on the rise again, just in time for the summer holiday. With lots of flights being cancelled, airport issues and general chaos... Covid is preparing another lockdown
We are entering the 5th month of bear market, or maybe the 6th! I lost a fortune after the Beanstalk hack, I lost again when LUNA crashed, I got assets locked on Celsium! Everything is going wrong but I got used to it!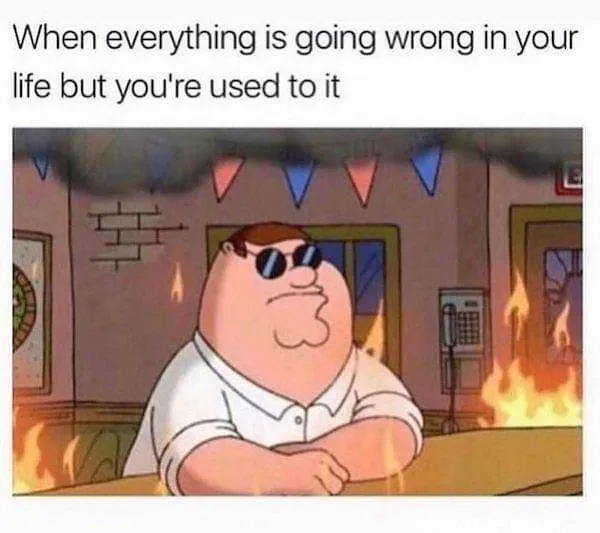 Binance celebrated the 5th anniversary, sharing crypto to the participants. NFTs, Mystery Boxes, BUSD and lots of BNB were given throughout the week, for those that participated to the party events and competitions. I want 1.5 BUSD at one of the events, but that sums up a week of humble work.
The anniversary created an upwards trend and BNB did well the whole week. It maintained the 5th spot in the market cap rankings throughout the crypto crash and now is slowly building up momentum.
When is the best time to stop investing? When is the best time to cut the losses and at least get some money back? Is hard to answer this question but you can't lose money if you have none! Cockroaches don't need money to survive!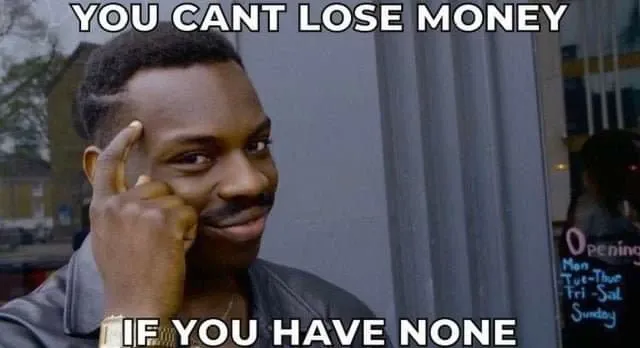 If you want to kill a cockroach, make sure you use the proper tools. A baseball bat is more efficient than a silver paint spray! BTW... this remined me about the cockroach I had at Uni. We called him Johnny , as he was always coming out of his hideout when we were drinking whiskey!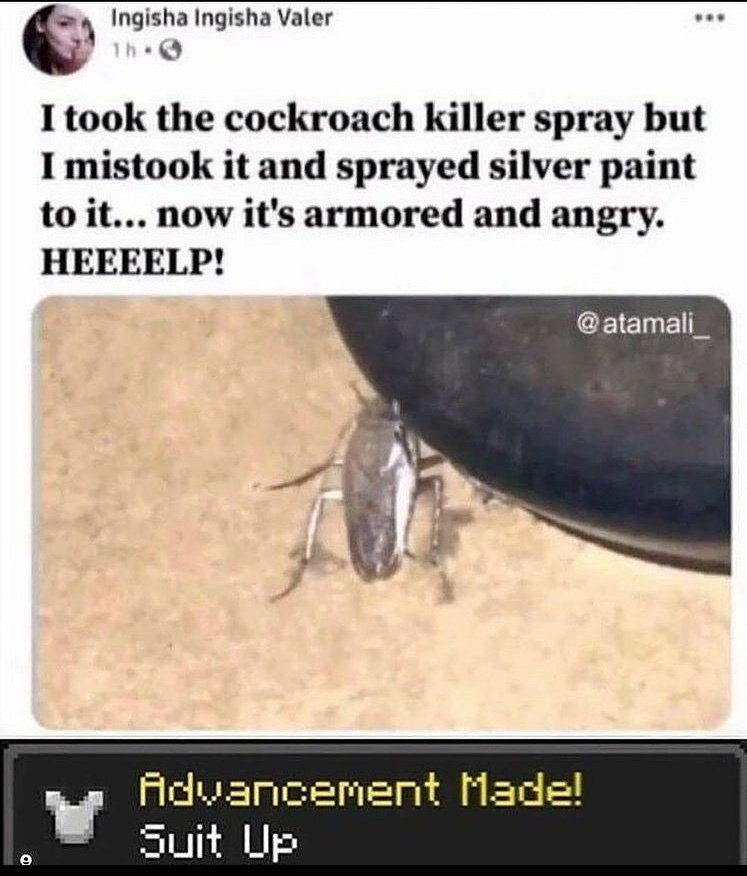 Maybe a change of style will make me feel better. Thinking to shave my head and become a star on Instagram. Here is the living proof that famous people were no name when they had hair on their head!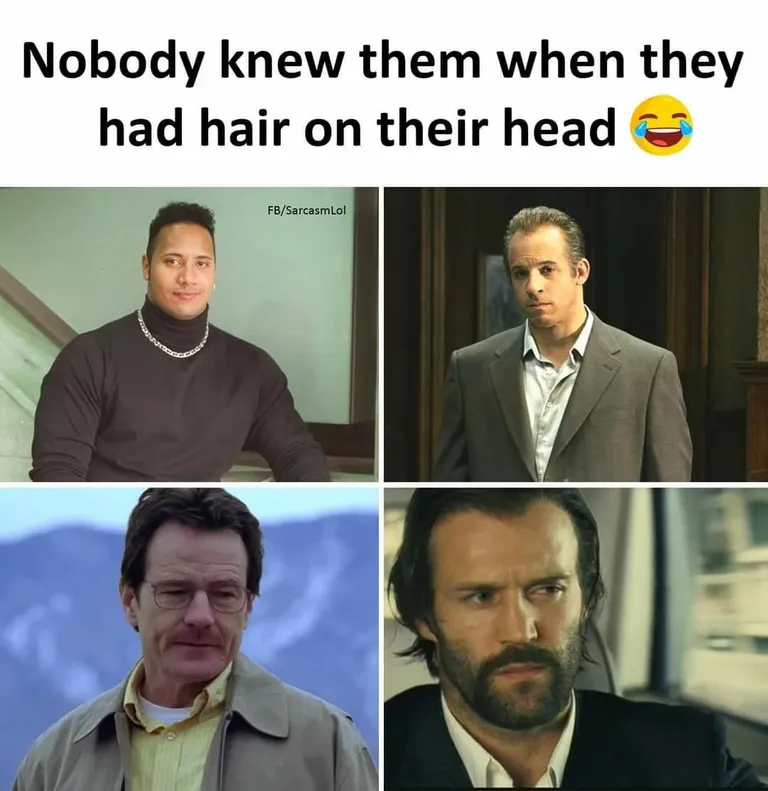 Only joking about shaving my head, as PVM is a star already. Horizen Labs is organizing ZenCon0 in September, between 11th and 13th. I was invited to participate at the event, and celebrate the Horizen progress with hundreds of guests. The surprise is that I was invited to be a speaker at the even, and I was offered free accommodation as well. I am ready to share ideas and envision the future of the Horizen Network
Funny things are happening in Romania, as bureaucracy is still at high standards. Apparently some Chinese hackers threated to hack every database in Romania! Good luck with that dudes! Not joking but some Russian hackers tried to attack Romanian Governmental websites, but they failed as the websites were already down for maintenance.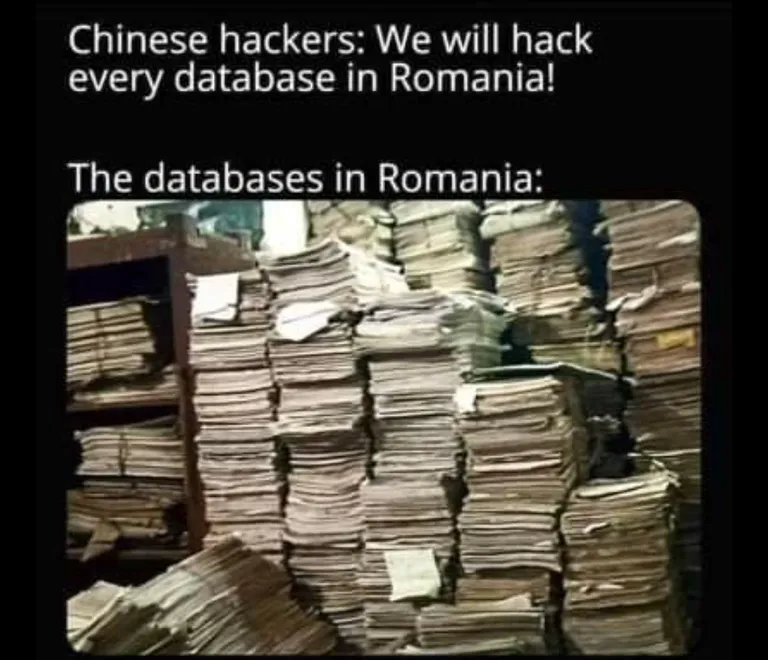 We are staying in my sweet Romania, where the players from Poli Iasi wanted to send a peace message. They wanted to make "STOP WAR" from single letters written on their t-shirts but only managed to write RAW POTS!
I had a bit of tennis in the last article, so I will add a bit of tennis on this one as well. Today, at 2PM BTS, is the Wimbledon Women Final. Ons Jabeur (Tunisia) will play against Elene Rybakina (Kazakhstan), both players reaching their first ever Grand Slam final. Jabeur is once again on a 11-match winning streak this season, the longest of her career.
Ons Jabeur was pushed to the deciding set in the semifinals by 34-year-old mother-of-two Tatjana Maria, while Elena Rybakina assured that there would be a new slam champion after easing past Simona Halep, who hadn't lost a set coming into the semifinal.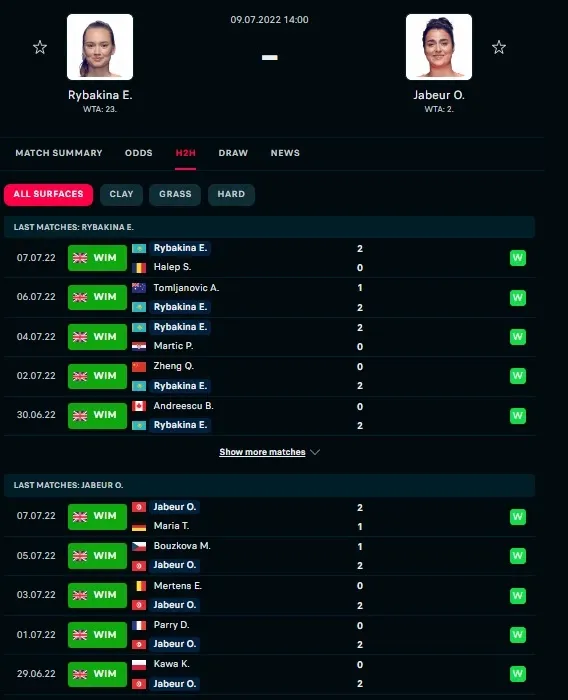 Residual Income:
DeFi bounty at CakeDeFi with $30 DFI for new users
The fountains: PipeFlare ZCash, GlobalHive ZCash & Get.ZEN
---
---