Sago Trees Have Benefits From Stems to Leaves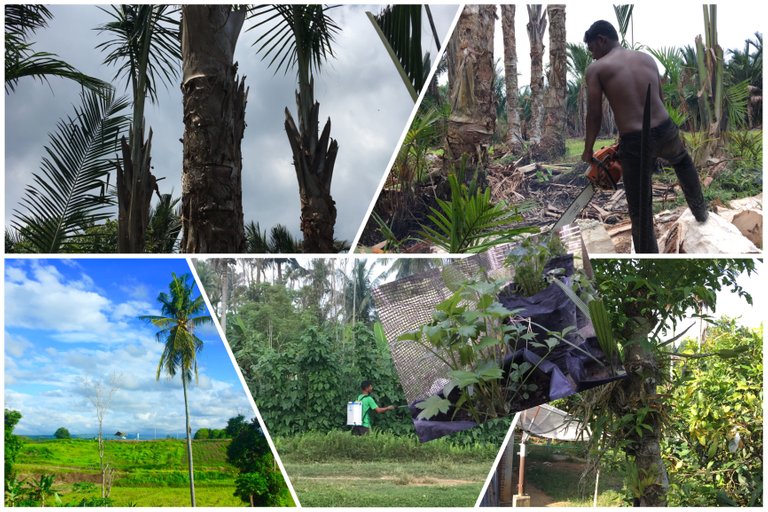 ---
Hello all friends, greetings to all of us who are in this beloved community. On this occasion I would like to re-present some of the pictures that are around our residence or around our house. So there are some pictures that I have prepared for this time and hopefully it can be useful for all of us.
I have taken several pictures of a person cutting a sago tree or thatch tree in the area where we live. In addition, I have also prepared several other plants that are around our residence and with the presence of some of these plants I hope they can be useful for all of us. As we all know, every plant has its own benefits, both large and small plants. As in sago palms or sago palms, they have many benefits, so the sago tree is also one of the trees that everyone is looking for because it has great benefits for the tree. In the western part of Indonesia, there are also a lot of sago trees that are near swamps or in the forests, even some of these trees are planted behind people's houses or around their homes. Alright friends all I want to show some pictures for this time hope you guys can enjoy it.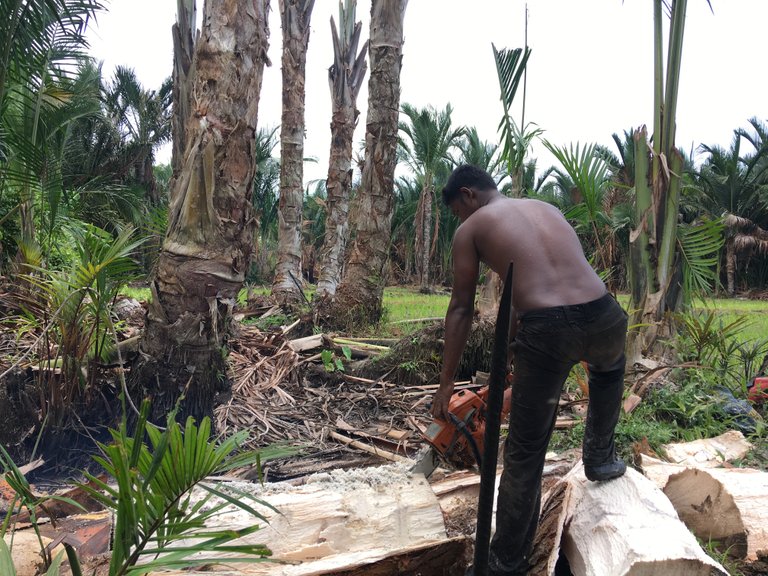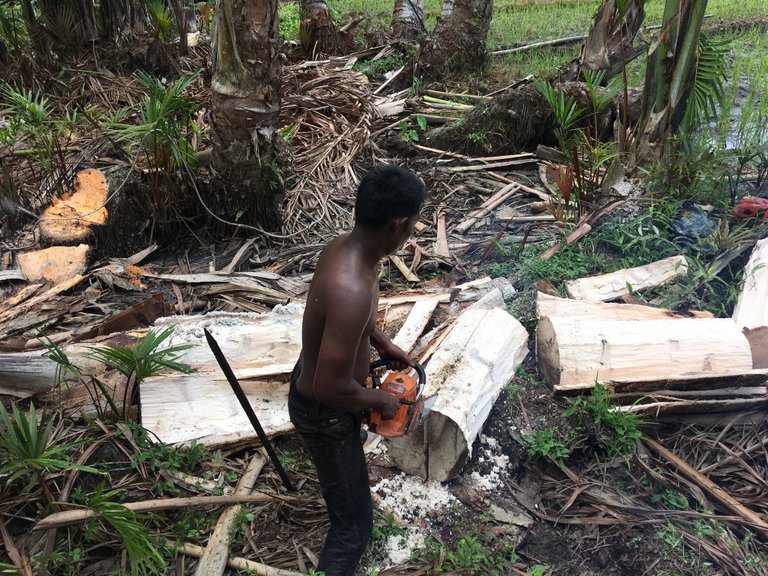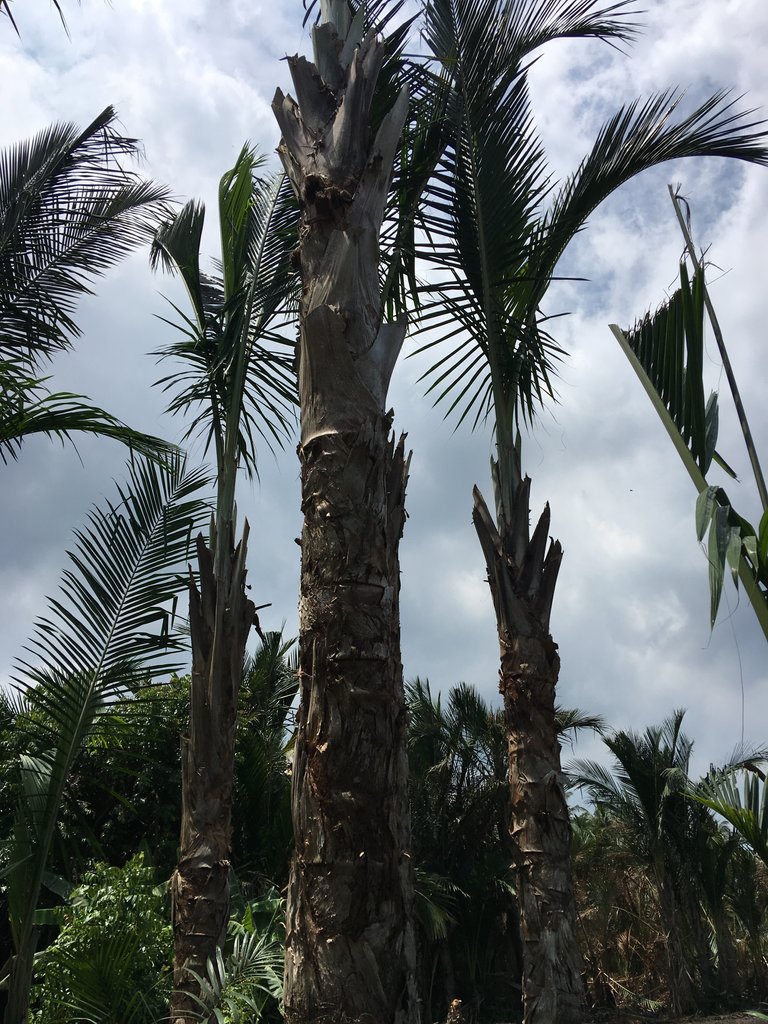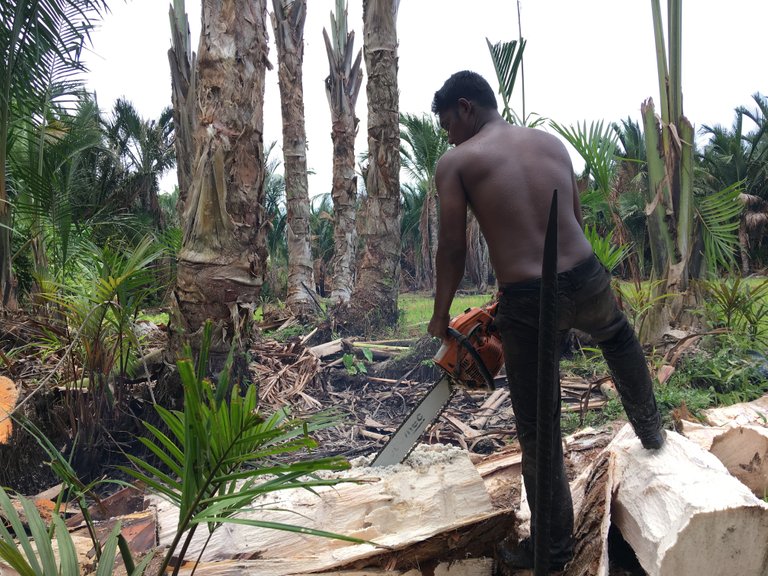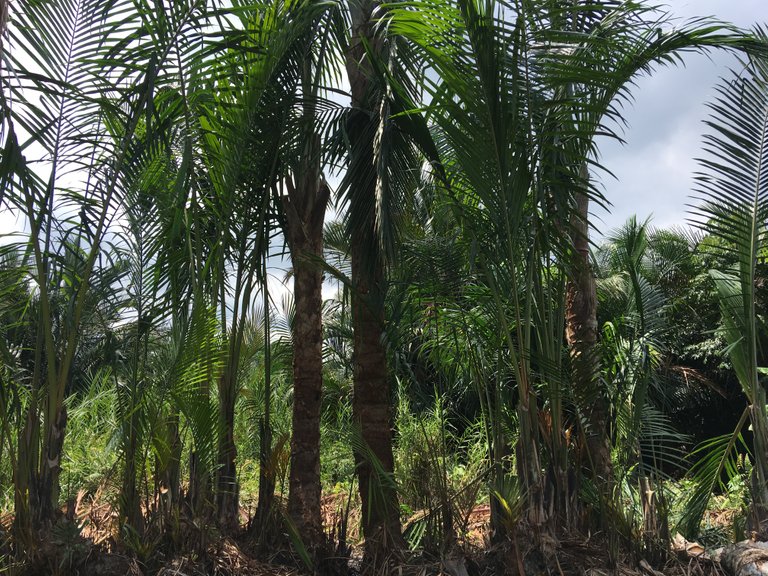 Was cutting the sago tree using senso. The location of this sago tree is behind a resident's house and there is also a rice field on the edge of where the sago tree is. They use sago stalks to sell to a flour processing factory in the area. They buy sago trees from people in my village and then sell them back after they have been cut to a factory where the sago is processed at twice the price they bought. So they can take enough profit for them and according to their work. Well sometimes some people do not know the true benefits of the sago tree. Though the sago tree has many benefits ranging from the trunk to the leaves. In our area, sago palms or sago palms are also often used as duck feed. They can also process it and use it as an alternative feed for their ducks. Some people also use part of the leaves of thatch or sago trees, the leaves of this tree can also be used as material for making roofs, then the midrib can also be used as material for making house walls. So, the stems also have extraordinary benefits, namely they can be processed into flour and after being processed into flour, of course the price is quite expensive so that the sago flour processors can get extraordinary benefits.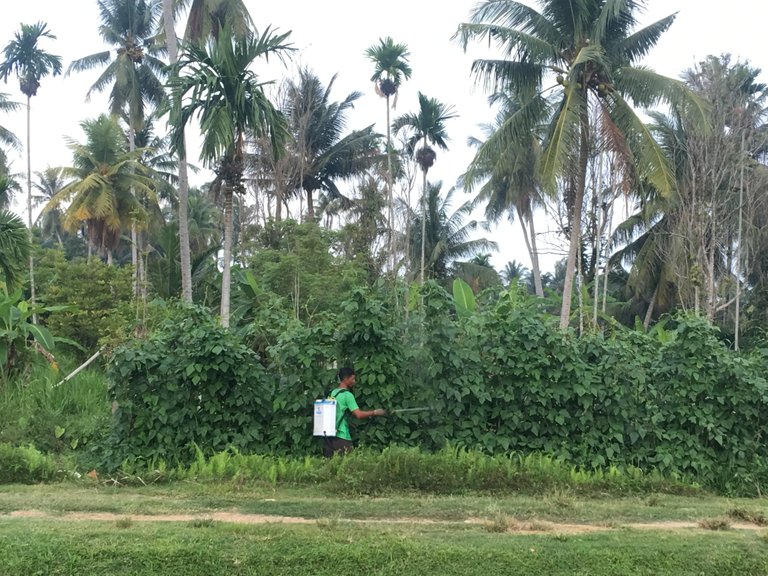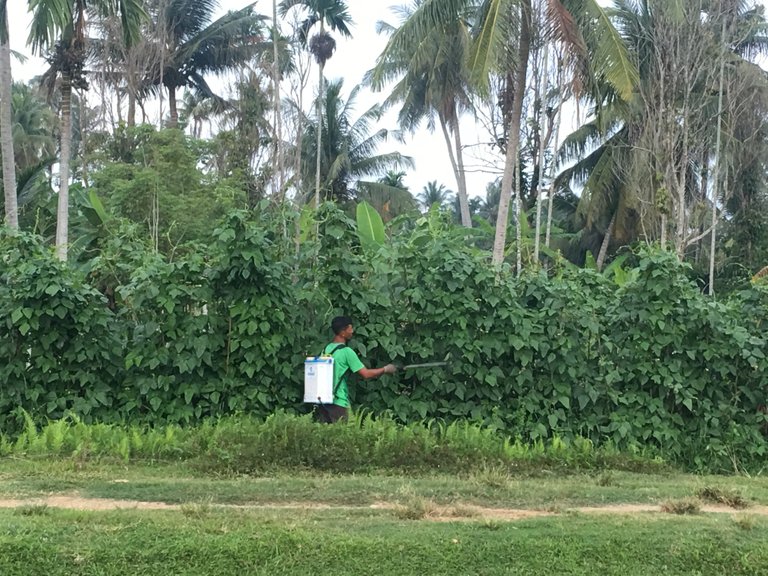 There are also long bean plants in the vicinity of the residence, my friend is taking care of his plants and when I photographed he was spraying diseases or pests on the plants. The long bean plant is also one of the most salable plants in the market and I think this plant is very suitable for us to cultivate around our homes. Long bean plants are also one of the plants that are easy for us to cultivate then this plant is very easy for us to do sales because of the long bean plant including plants that are needed by the community as vegetables. If we make or want to cultivate this plant, it is very easy, we only need land, be it small land or large land, then we make something like a place for this plant to grow or a place like rope or wood so that when these plants grow, they can stick there and can grow quickly. upright with the rope or the wood. The long bean plant is also one of the plants that I often see that other people cultivate in their yard.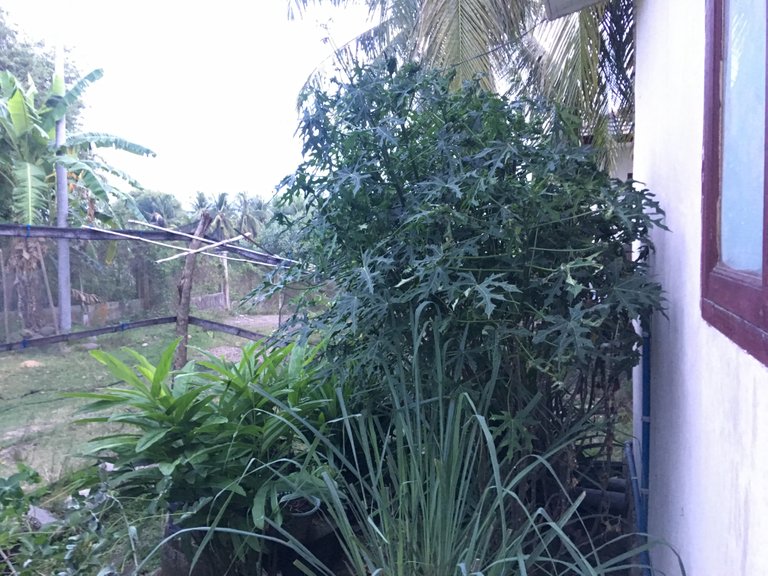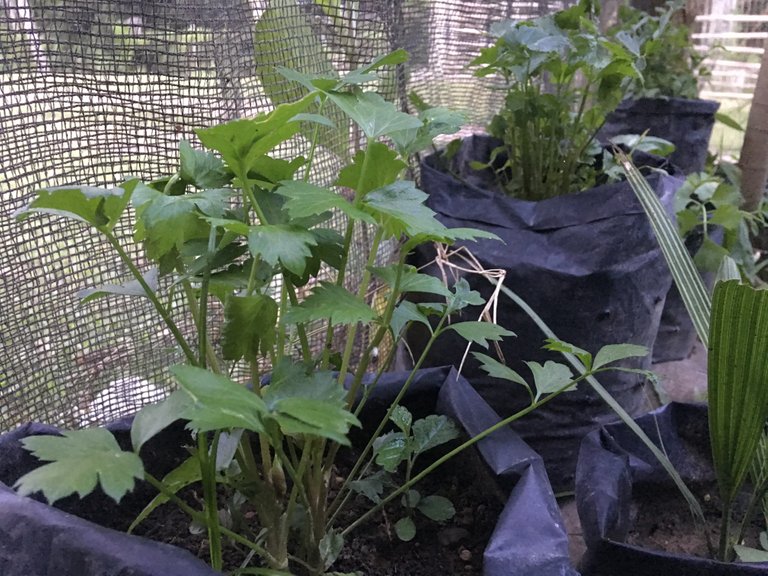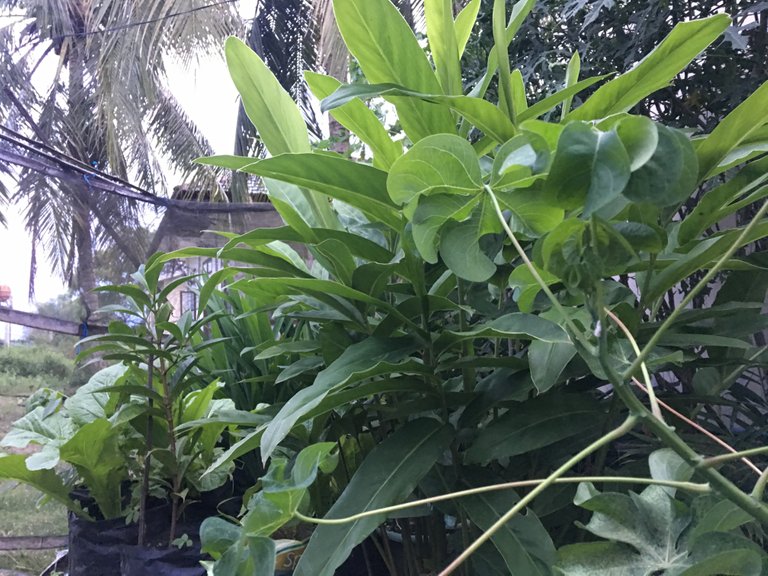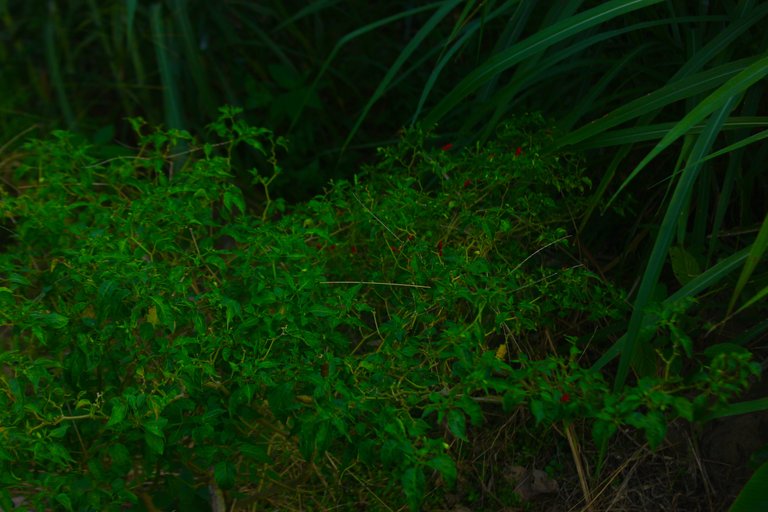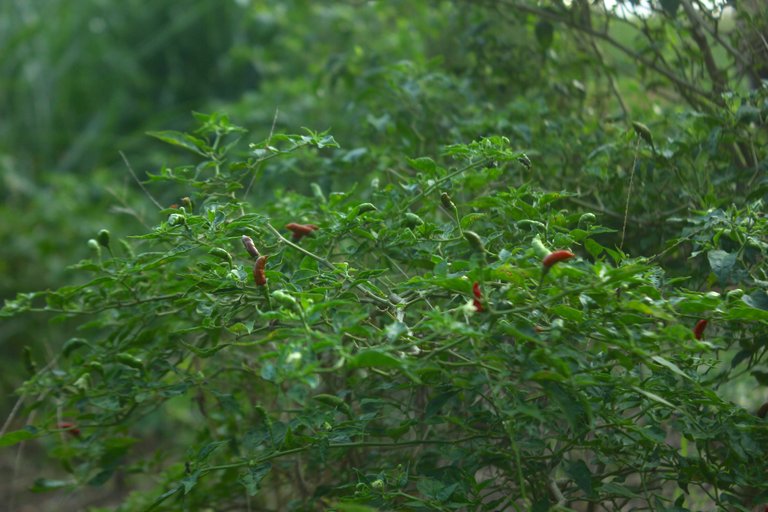 There are also some vegetable plants such as sweet potato stems, soup stems, chilies. These three types of plants are also very good for us to maintain in the yard or behind the house because this is one of the plants that we really need for kitchen ingredients. So if we plant this tree, of course, when we need it, we just have to pick it around our house. But if you have a large land, you can also make a business from some of these plants, but if you don't have a large area like I said, you just have to plant or cultivate it with the land around your house for personal use. So when we need it, just turn it off and we don't have to go to the market to buy small necessities.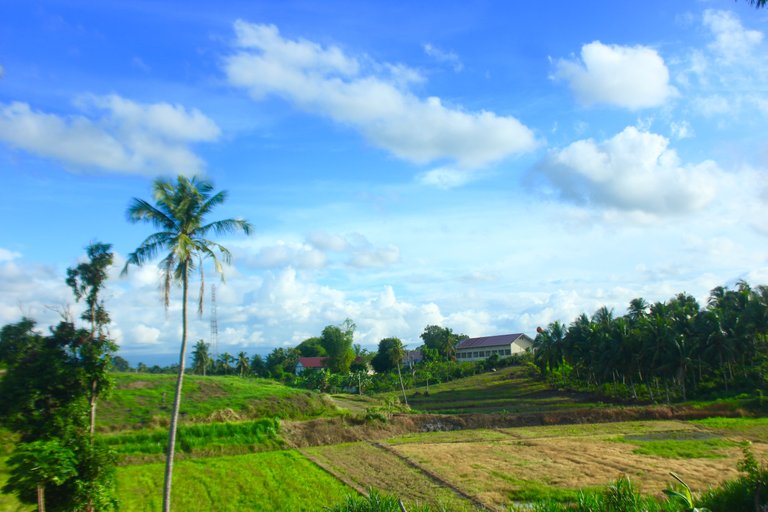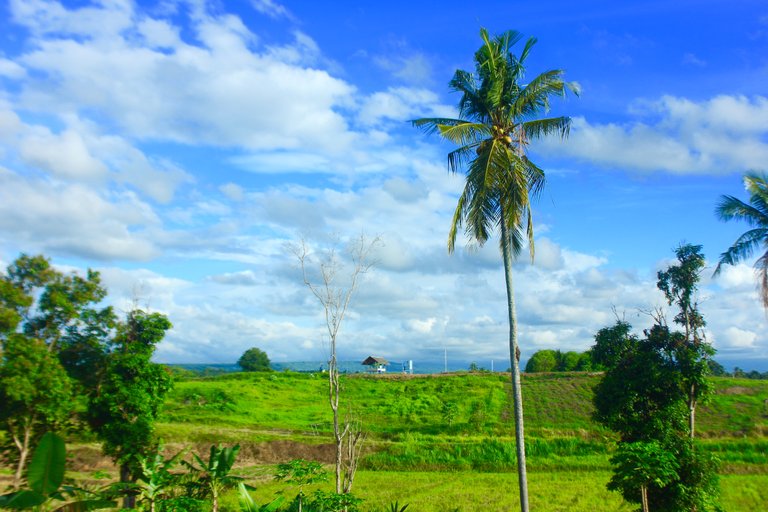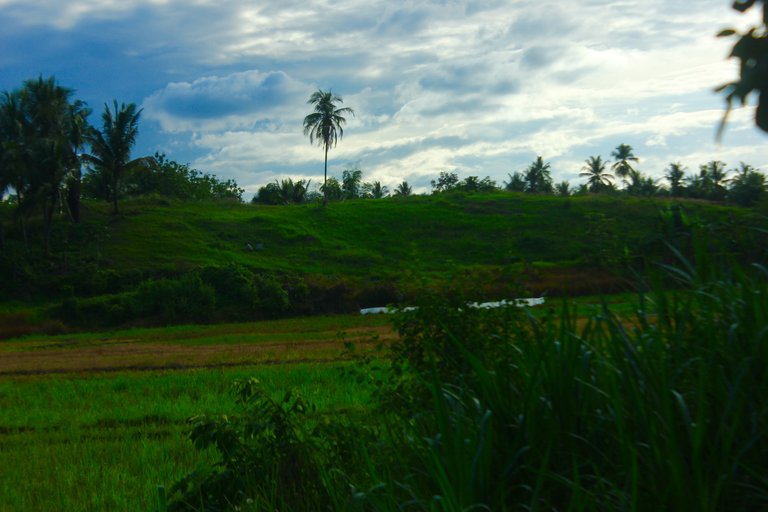 In my friend's garden there was a very tall coconut tree and at that time the atmosphere there was also very bright and I was very interested in getting pictures of the coconut tree. The coconut tree is also one of the most useful trees from the stem to the fruit. We can make coconut fruit as coconut milk, then we can use coconut leaves as a broom and we can use coconut stalks as a board. Coconut tree is a tree that has extraordinary benefits. In rural areas like where I live, of course, in every yard sometimes there must be a coconut tree. Again we go behind the house usually a lot of coconut trees there.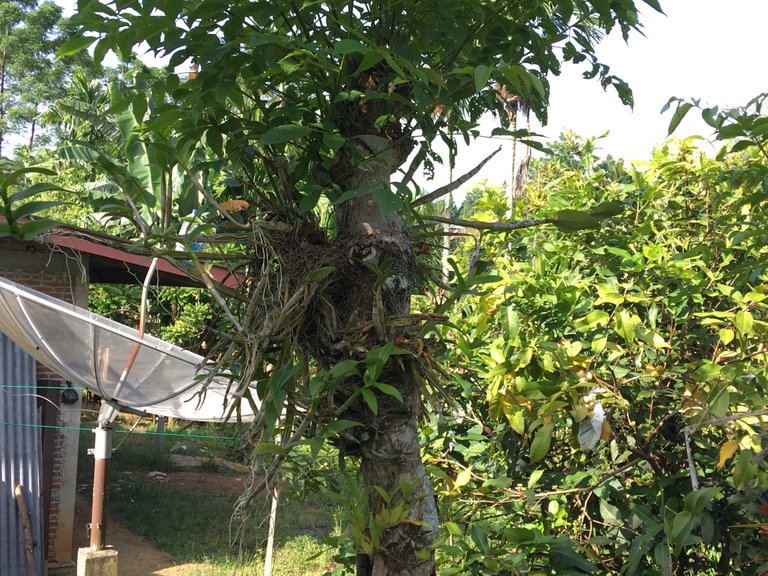 Orchid flowers are maintained by sticking to the stems of the horses. On the stems of the horses affixed to the roots of orchids are given coconut fiber. Techniques like this I don't want to know fully but I just saw that this orchid can grow very fertile on the stems of the horses. Orchid flowers are also one of the flowers that are very good in appearance and this flower is one of the flowers that are very liked by mothers to be planted or maintained in their yard. Orchid flowers are also flowers that have an expensive selling value and depend on the motif of the orchid. For myself, I also really like the appearance of orchids.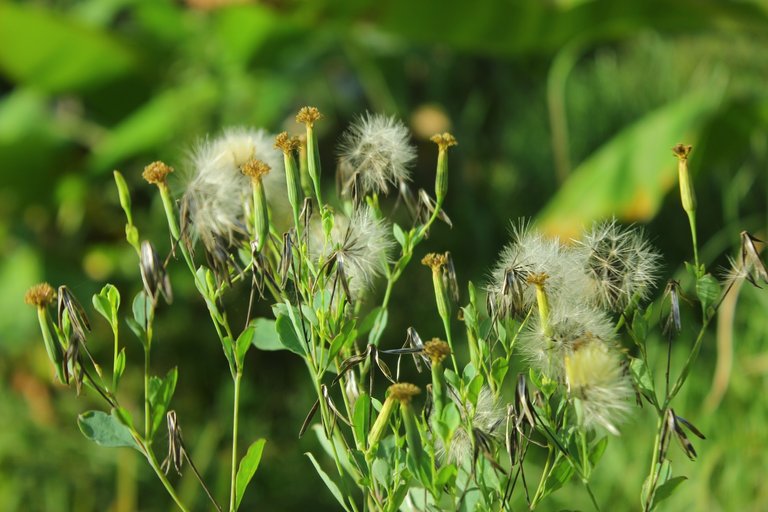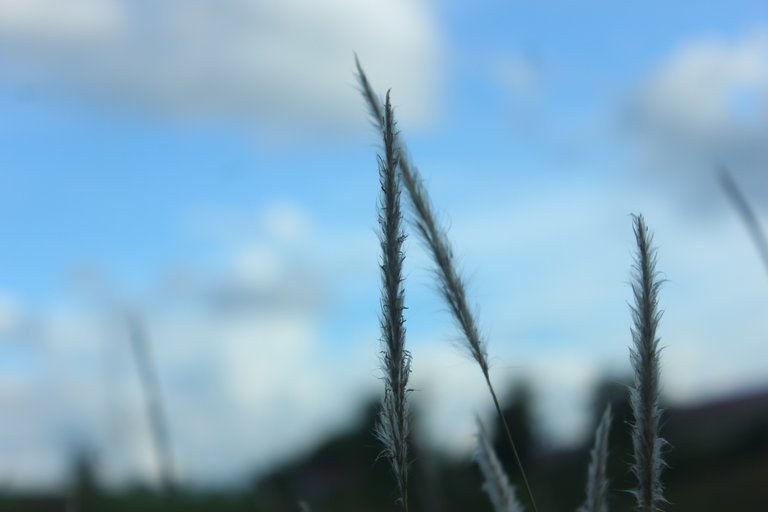 There are wild plants and weeds, sometimes when we take care of the environment we live in but if we don't take care of it for about a month then a lot of wild plants grow like weeds. So if we are lazy to clean the yard, of course these wild plants are very easy to grow, especially in the rainy season, they are very fertile and grow very quickly.
Maybe this is all I can give on this occasion, hopefully it will be useful for all of us and I hope that my friends will like what I have shared. Thank you to all friends and see you later in the next post.
---
| Photography | Plants Around the House |
| --- | --- |
| Camera Used | Smartphone |
| Photographer | @putroe-hive |
| Location | Aceh |
---
---