How Does My Day Look Like As A Full-time Mom & A Full-time Hiver?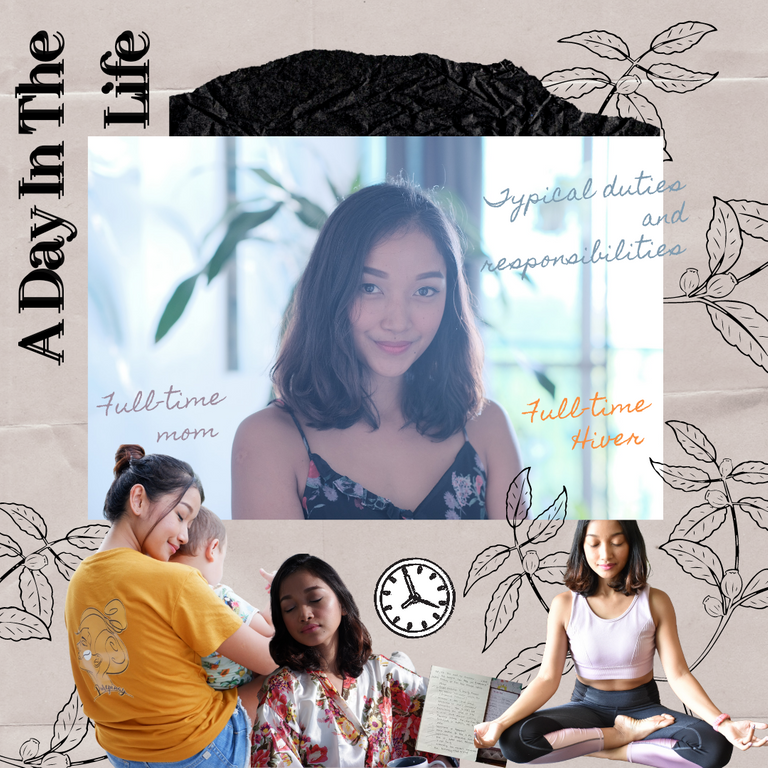 SEPTEMBER 3RD 2021 | PST
5:30 am. Rise and shine!
While my baby is still sleeping, I did a 45 minutes Yoga and 15 minutes full stretch while listening to Youtube music. I didn't want to spend time looking for the right music and this was the first thing that popped up on my phone, I normally don't open my phone, not before I had my meditation or my morning stretch. After yoga, I took care of myself just like what normal people would do in the morning, brush teeth, quick pamper, and most of all embrace the positive vibe!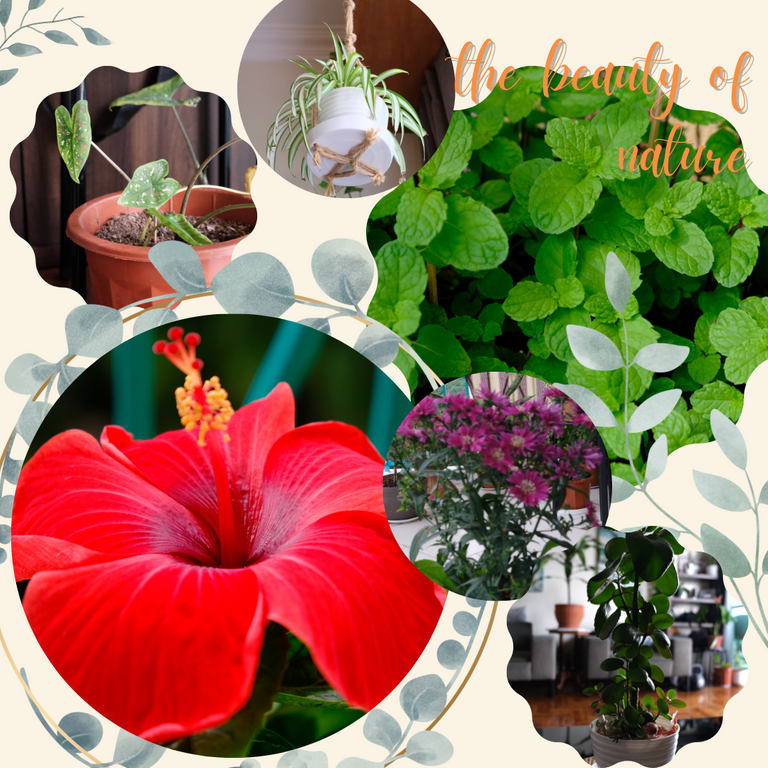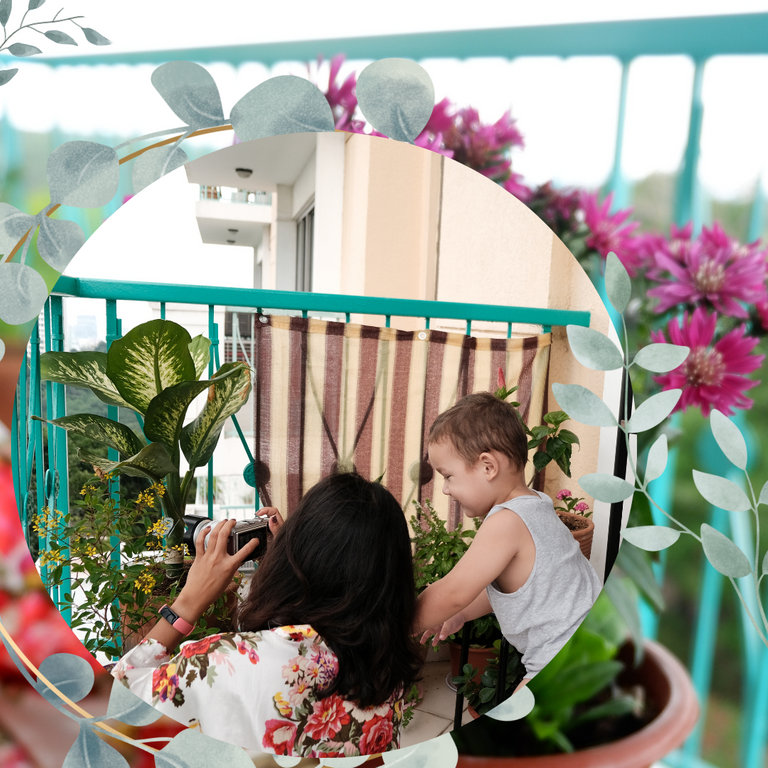 I watered my lovely plants, I love seeing them grow as it always boosts my mood. I have a lot of plants inside our home and on the terrace, not only do they make us feel good but they bring beauty to our home, especially my herbs and vegetable plants. Two of my herb plants; basil and mint are growing everywhere! I love the smell of these herbs, I use them a lot in dishes.
After a couple of minutes, I made some malunggay hot tea and sat with my partner while we talked about random stuff.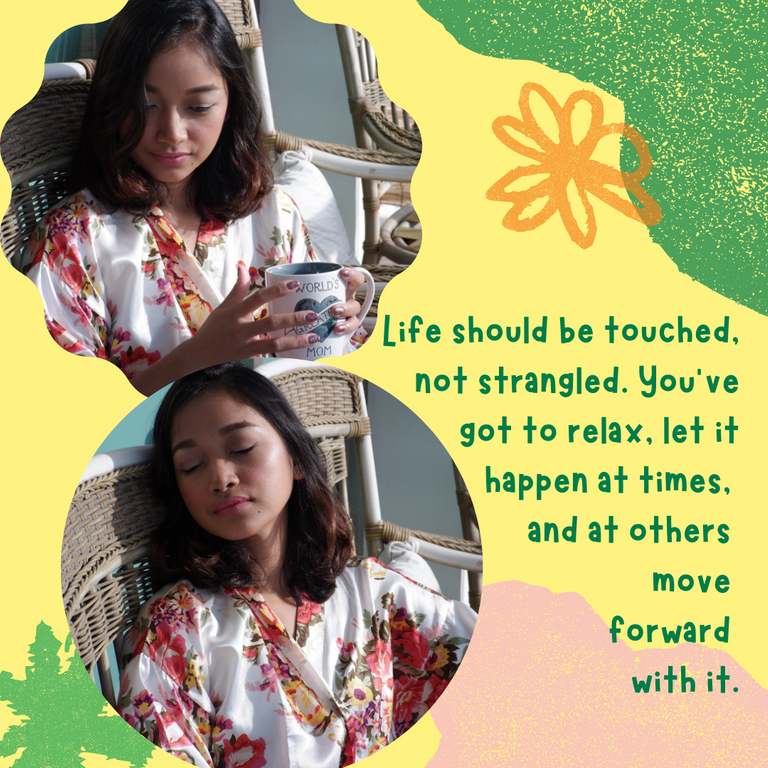 7:30 am Baby time!
My baby woke - up looking for his momma, but he didn't cry this time, instead, he gave us a big smile and opened his arms to us! His dad and I were so happy that we both gave him a big hug. We like to do a family hug and my baby would start tickling us, he is such a wise boy! I carried him and he wrapped his arms and legs around me like a koala, I call it a Koala hug! =D
When he got enough hugs from his momma, he asked to be put down and greeted his aunt, @gerel good morning, and did his morning routine after brushing his teeth. Btw, my baby hates brushing his teeth, which really makes me sad to think about because I know not all toddlers like that and as a mom, I feel like sometimes am not doing the right trick but I noticed my baby doesn't like staying still, so someone has to dance in front of him or he has to do a magic trick on somebody while brushing his teeth.
Later on, I made a soy cappuccino for me and my sister using the new coffee machine that my partner had bought as a gift for my 4year blog anniversary. I was really surprised he came home that day with this coffee machine, it was the same coffee machine that I had been pointing to him every time we go to Rustans in Ayala.
9:00 am. Get baby ready for school and took care of some of the online stuff.
Am glad my sister flew from Manila to stay with us because she has been very helpful with my daily responsibilities with my baby and she also helps a lot with my Hive works.
While she was giving my baby a bath, I was able to caretake of my unread email and replied to some important msgs on discord. Once I finished online stuff, got up and I made my two soy cappuccinos with dusted cinnamon on top and a swirl of dark chocolate syrup.
9:30 am School time for my baby!
One of my friends hired a private teacher for toddlers and we do the school in my baby's playroom. We actually gave the master bedroom to our baby so he can have a bigger place to play, these are some of the things we as parents sacrifice for our kid's happiness. If you think about it, we only use the bedroom for sleeping, so his dad and I agreed that we sleep in his bedroom. Yep, you read it right, we actually don't have our own room, we share just sleep in his bedroom, lol! His bedroom is spacious enough for the three of us, plus, my baby loves cuddling with his momma and his momma feels the same way. While his dad, my other significant cannot sleep if my baby is in another room. You see? This only makes sense that we all sleep in the same bedroom.
My baby opened the door for his two playmates and welcome them with a cheerful greeting, the three of them were so happy to see each other even though they always play together almost every day. I handed the coffees to two mommy friends and they love how the coffee looks today, some days I only do just plain cappuccino, I tried doing the latte art but I don't have the patient yet especially now that I have so many things going on every single day.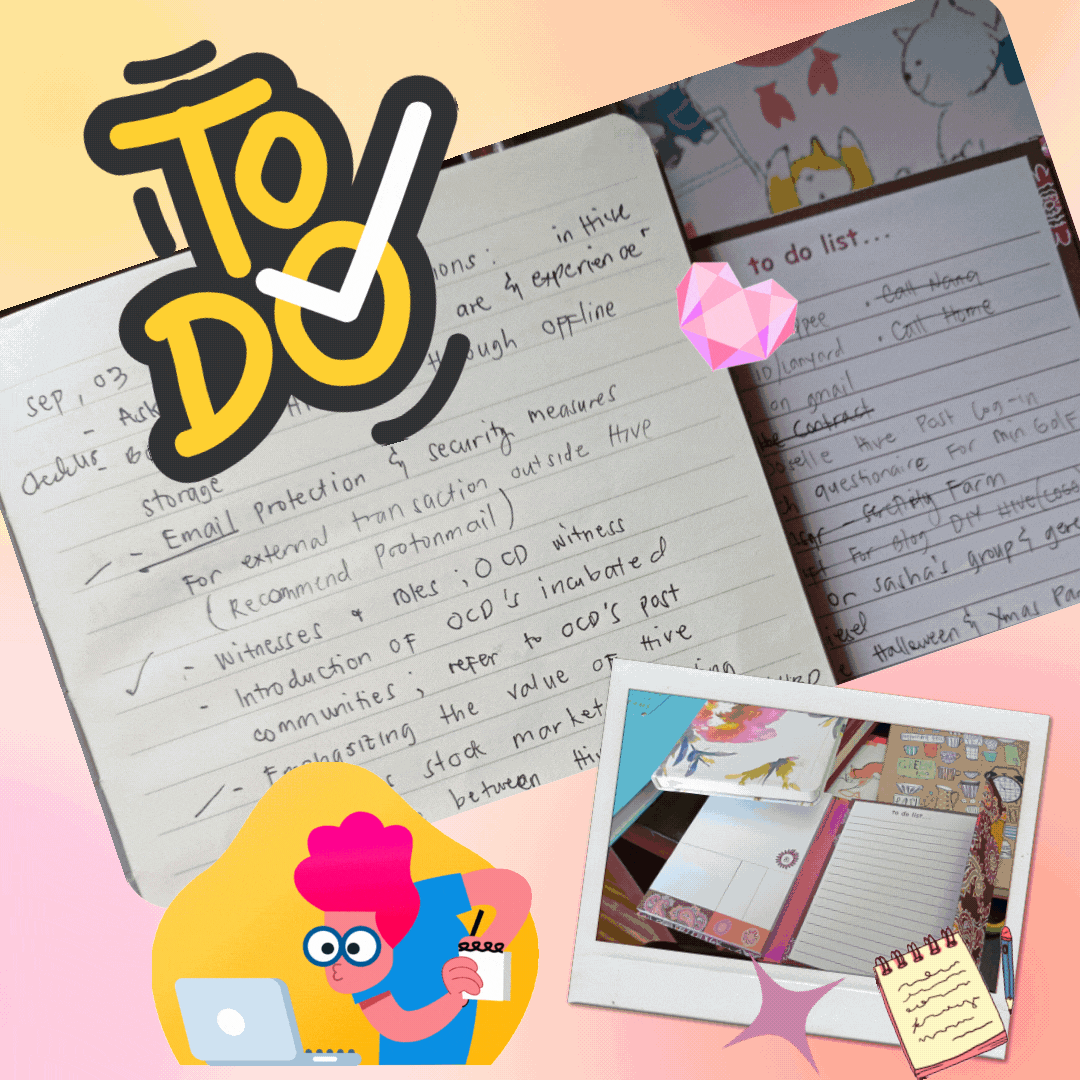 10:00 am. Started some Hive work.
As some of you knows that I treat Hive as a full-time job. I believe that I could never go back to the corporate world and work for someone else just because I never like people telling me what to do. In Hive I can be my own boss, I can set time whenever I want to write a blog and I have grown my private team, from working alone to having two virtual assistants, one of them is @kristianjason. Although he hasn't posted anything due to his busy schedule as a corporate leader of their company (he's handling over 60 people in this team), he basically contributes to this ecosystem by working for me and helping me grow my blog page. Another virtual assistant of mine is Joselle. I met her through Upwork and she is such a driven and passionate person with such a crazy schedule; online school, other freelance work, and now as my personal virtual assistant, she manages to excel at school. I look forward to bringing her to Hive and believe that she'll bring an impact to this community.
10:30 am. Snack time for kids.
I had my sister baked the frozen corndogs, oh smell so good, I could eat all of it but am had to wait till lunchtime for my first meal of the day. My baby doesn't like it coz he's very picky, he loves anything that starts with the letter P,; pizza, potato fries, pickles, and peanut butter! Another struggle of parenting but I don't fuss about it too much now since he drinks a lot of his milk and that's where he gets most of the nutrients, plus he's very active and has lot of energy.
My phone alarm went off and time to check google Docs reports for my onboarded members; their engagement activities, and areas to improve on. Then I went on FB group messenger to check on my members and also private some members who have specific questions about their Hive and their Hive page.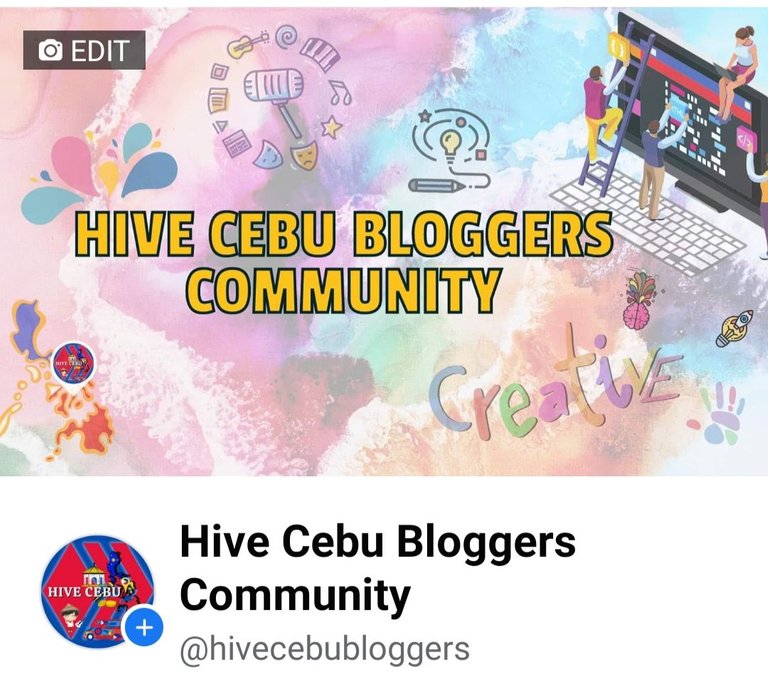 I checked the scheduled post on one of my FB pages; Hive Cebu Bloggers Community. I created a hive community on Facebook before I hosted the Hive seminar here in Cebu so it would be easier for me to connect to people who are not in Hive yet and might be interested in joining my team. It was just a few days ago that it had an update because I had so much on my plate that I can no longer do all the tasks and hiring some freelance helps me have more time with my family, take care of myself, and do other bigger tasks. I decided to focus on inviting people to Hive that is in Cebu because as much as possible I want everyone to meet each other in the community to build that trust and connection.
11:30 am. School is done and I took a break from my Hive work.
I checked my baby's artwork, look what they did during the class today. Coloring and glitters!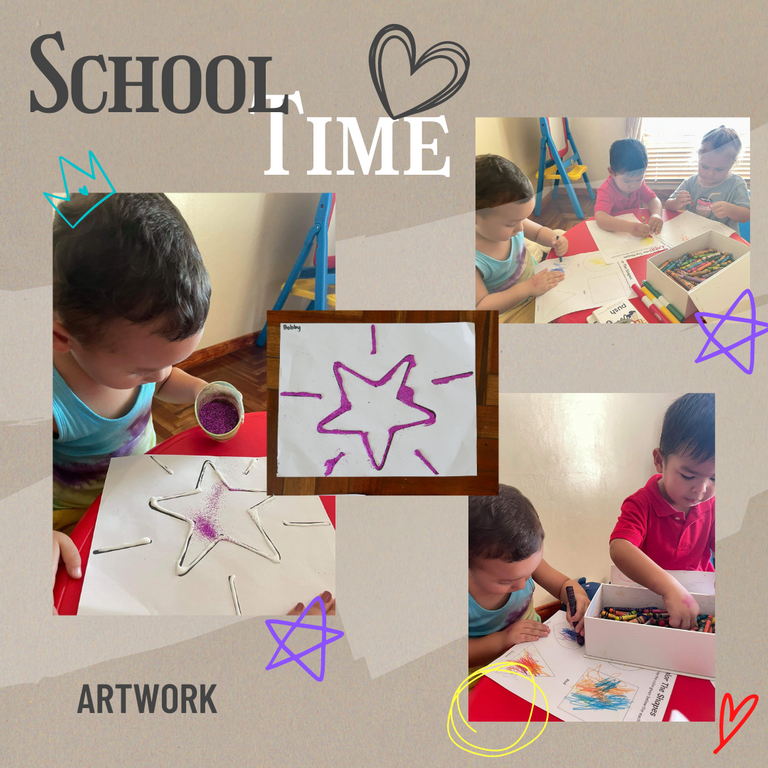 My baby's first time using glitters!
Later on, while my baby is still playing with his friends, I helped my sister, @gerel prepare the food for lunch. She was making stir-fried veggies with pork, and rice with quinoa. Adding some healthier ingredients to our dish is better to improve our health and from any sickness so we can be there for the people that depend on us.
12:15 pm. I put my baby for a nap, and while he is napping it's time to enjoy the scrumptious food that @gerel had prepared.
I spent time with my partner looking up houses in North Carolina, USA because this is where he wants us to live when we finally move to USA. He grew up in Massachusetts but he prefers to live in the countryside of North Carolina because it is so beautiful, well, I believe most states in the United States have their own beauty and I cannot wait to explore these places. Also, because I told him I might not survive very cold weather for a long period of time, because even when I sleep with my two boys in the bedroom and AC is at 24, I already feel like being inside a human freezer! I have to use the thickest blanket otherwise I won't be able to sleep the whole night. Maybe, I have to put on a little bit more fats when we finally move to USA, lol!
We were also looking at the Outer Banks today to see if there's any good deal on the properties, since his family owns a real state business, he's always on the lookout for a property to invest in. While flicking through the photos, I noticed the horse on the beach!
I learned that these wild horses were left by the Spaniards hundreds of years ag, this is why you will see these wild horses on the beach just chilling. How cool is that!
2:30 pm. Left our place to meet my some of my onboarded members.
I booked a grab car for me and my sister, @gerel to get to Ayala mall and we got there a little over five minutes right when I checked my watch! So we got there fifteen minutes early. I organized a meeting for my other members so we could discuss some future plans, learn more about Hive, and have everyone meet and greet the other members of our community. I'll share a sneak peek of our meet-up yesterday but I'll be writing a d different blog about it soon.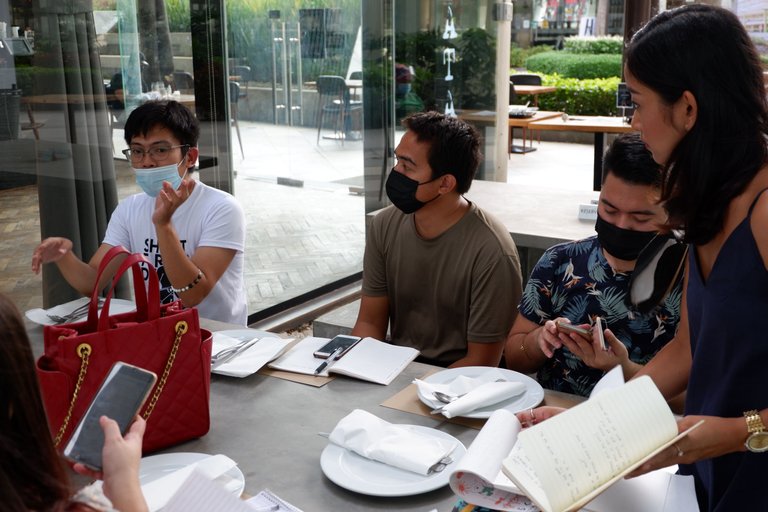 Hive Cebu Meet up with @OCD's Onboarded members at Tavolata, Ayala
5: 45 pm. We got home and spent some time with my baby.
It's funny how just a few hours away from him felt like I was away forever, we both missed each other so much! He surprised me with some popcorn. He helped his dad cooked the popcorn on the stove and said he had fun hearing the popcorn pop!
7:30 pm Dinner time while I quickly replied to some msgs on the FB group chat, after that I put away my phone
My baby, together with my sister we had a great time dancing to one of his new discovered dance music on youtube, titled: Brush Along With Budd! Brushing Teeth song and dance! the music is about brushing your teeth and making it into a groovy song that made my baby giggled so much, I recommend you check it out if you have a toddler who loves to dance!
9: 00 pm Things got a little slower now and started ready for bed.
My baby started drifting to sleep after carrying and rocking him on my arms like he's a newborn baby again, except this time, almost three years old, all his weight was making my arms ache a little bit but it's all worth it because I won't be able to carry him like this after a few years.
Life is full of beautiful moments, we just have to look at things around us in a more positive way and try to live a less stressful life even when we don't have much. Yes, money can buy happiness but it's the people that you surround yourself with that give you the real meaning of life. A life with a purpose!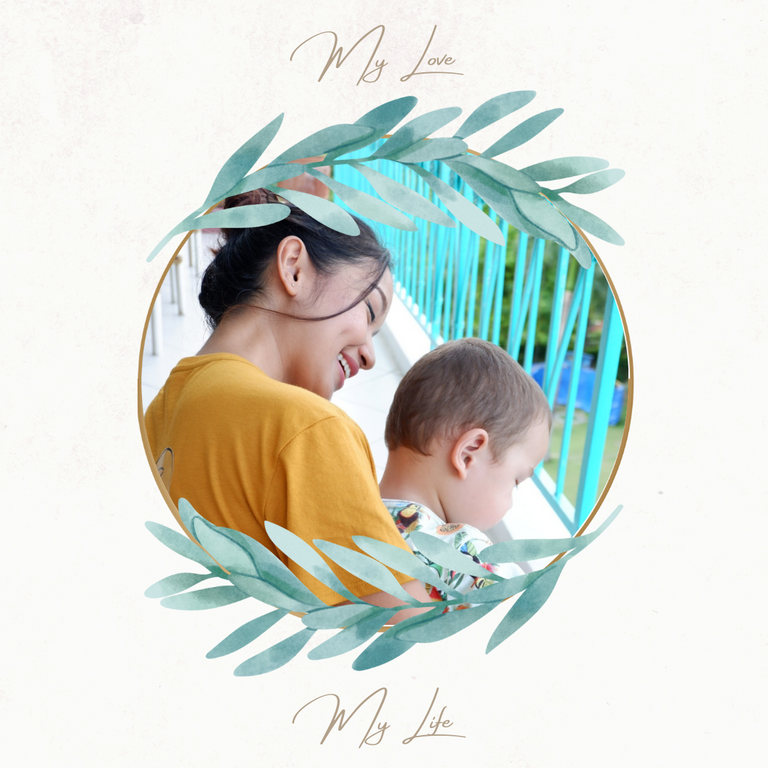 For more visibility of this blog, your support through upvote and reblog is much appreciated. Also, feel free to share on your social media accounts. Thank much! ❤️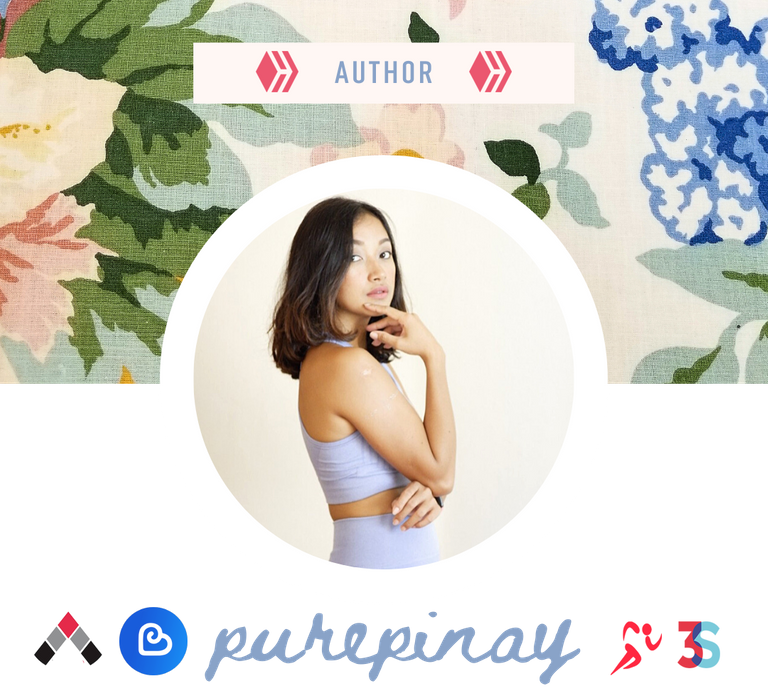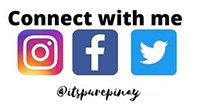 ---
---