Hivelloween Highlights, Feedbacks & Summary | Hive Branding/ Marketing in The Physical World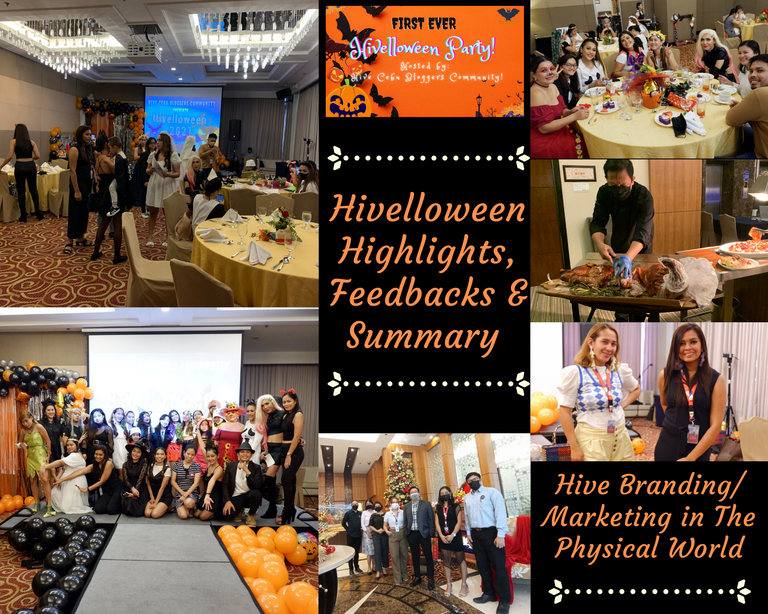 Highlights of Hivelloween
If you browse on my reblogged posts, you would see that our members already highlighted some experiences that happened during this event on their blogs like the runway where participants showcased costumes, presented the contestants, announced the winners of the best costume, and two runner ups, some fun games, the raffle draws and the scrumptious food we all shared.
So what I am going to highlight in this blog is about the true experience of sharing Hive in the physical world. Seeing the beautiful smiles of everyone that night was such an amazing feeling and a privilege of being a Hiver/Hivians. And we hope to bring inspiration and happiness to all Hivers even if you were not physically present. You can check out our live video for that night in case you missed my tweet.
Another highlight is the collaboration and camaraderie that our team has shown because everyone shares ideas and creativity, and volunteering in some tasks where they showcase their own talents- This is what made our event a real success.
Feedbacks
If you missed the feedback from our Hivers/Hivians, here are some quotes from them and you can also check out the whole post by clicking on the link:
"But a week ago, I just had my first-ever-halloween-party-in-costume!! 👻 Finally! It was a courageous thing to make (and challenging, lol) but at the same time a dream come true. I have always wanted to experience halloween parties but never really had the courage to dress up or join one. So I'm definitely not forgetting this!" -
itskach
"Even if I'm tired I am still excited about the Hivelloween event wherein I checked costumes at malls and on Shopee which I did place an order but unfortunately the seller cancelled my order a week before the event so I was left with a decision to create my own costume since I am also into crafts so at that moment I just checked the items that I already have that I can use on my DIY Costume." - @cheerupwithjl
"Actually, I am not part of the Hive Cebu Bloggers Community. I am super blessed that I was invited and sponsored by @purepinay @explorewithsasha. 🥰 I am super thankful to them! 🥰" - @shikika
I also mentioned on my previous blog that I would like to include here some feedback not just from the Hivers/Hivians who joined us that night but also the people who helped us make this event extra special.
One of the banquet team, Joepher, had expressed his gratitude for choosing Harolds to celebrate our Hivelloween party. He shared how it really helps them (the staff) to keep their job because ever since the strict lockdown in the Philippines, life is really hard, emotionally and financially. He added that whenever they have this kind of bookings, this gives them more confidence that the company will keep them longer because they need them to serve the clients.
Just hearing this made me feel good. It is such an honor to also be able to help my fellowmen in this tough time in our own little ways without even realizing it in the beginning. Not only did we bring happiness and motivation to our fellow Hivers/Hivians but also outside Hive. I know we cannot help the whole world and the idea of making the world a better place might be naive for some people, but we sometimes don't realize the small impacts that we bring to others when doing something that will make them happy, even if it's temporary. So, it was like killing two birds with one stone, being able to bring happiness to our fellow Hivers and our fellowmen outside Hive.
Below is the summary of the event details: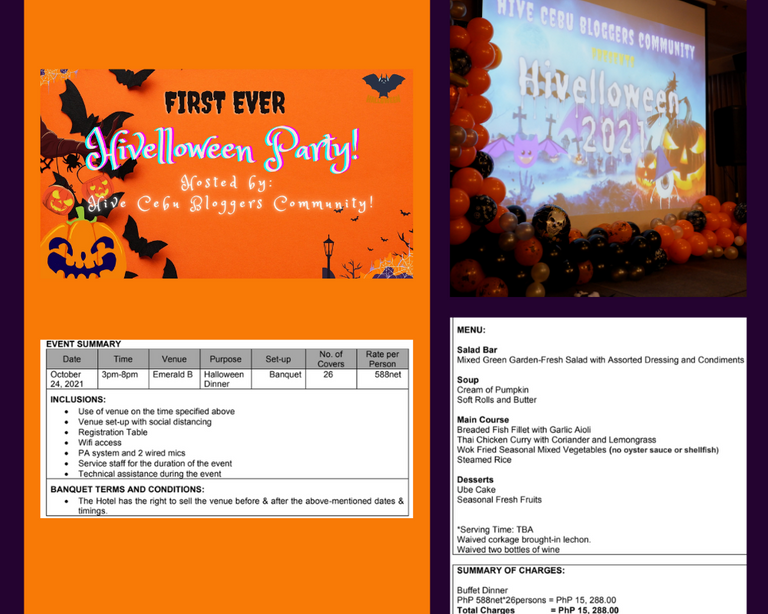 Event: Hivelloween 2021
Hosted by: Hive Cebu Bloggers Community
Venue: Harold Hotel, Cebu
Date & Time: October 24th, 2021 | 3:30pm - 9pm
Set Up: Banquet | Buffet
Registration Fee: 550php
Event Organizers: @purepinay @gerel @sassycebuna @explorewithsasha @asasiklause @jongcl @cheerupwithjl @itsmiessyonpeakd @swaycanete
Speakers: @swaycanete (Main Speaker) | Other speakers: @sassycebuna & @purepinay


The official list of the attendees:
@purepinay @sassycebuana @gerel @explorewithsasha @jongcl @miessyonpeakd @cheerupwithjl @swaycanete @kcwonders @eeventuree @hiraya @morenatravels @gwenfinity @simpledemple @thejoeprocess @krytalogue @meysa @itskatch @bonjovey @shikika @marysent @sorienkard Ms. Fe, Ms. Marie


Final Updated Volunteers list:
Final Updated Sponsors list:
1,000 pesos(awarded to Star of the night/best in costume): @purepinay, @sassycebuana, @gerel, @itsmiessyonpeakd, @explorewithsasha, @jongcl, @cheerupwithjl, @morenatravels, @simpledimple, @eeventuree

200 Starbucks Coupon (awarded to 1st and 2nd runner-up): @itsmiessyonpeakd

100 Starbucks Coupon (awarded to the 3rd runner-up): @asasiklause

Ticket to Anjo's World: Mr. Herbert (awarded to 1st runner-up)

Three Printed Certificates with hardcovers and Three DIY sashes (given to the three winners): @sassycebuana

2 perfumes (awarded to 4th and 3rd runner up): @sassycebuana

Three raffle draws giveaway: @itsmiessyonpeakd, @bonjovey, @hiraya, @purepinay, and Ms. Marie

4 pcs judges appreciation tokens: @sassycebuana

Halloween Decors: @purepinay, @explorewithsasha

20 pcs Halloween mixed candy bags giveaways and game prices: @itsmiessyonpeakd

50 pcs Halloween cupcake giveaways: @jeennicious

Buzz: @bonjovey

Wine bottle: Ms. Chuchie (One of Hive Cebu Investors)
Sponsored Guests:
Takeaway for everyone who would like to organize this kind of event in the future
The summary of the event details above is one of the examples that you can use for your next Hive event. One of the foundations of making the event successful is collaboration. We can never make everything perfect like we always plan, so being flexible and sharing common goals and best interests are really important to achieve success.
Although we don't like the idea of rushing things these are some variables that taught us how to become more flexible in dealing with this kind of situation. Like when we had to move the scheduled time from 3 pm to 4 pm instead so there would be enough time for everyone who helped do the decorations, do their make-up. And leaders sent a note on the group chat about the change of schedule. I believe acknowledging the things that were inevitable and focusing on those that we can control in some situations help us not just overcome but embrace those challenges. That is why even though the double booking was quite a challenge, we appreciate Harold's banquet team for letting us use the venue until we finished our party and until we had no energy left, lol! And they also let us check out the next day at any time we wanted to.
Hive branding | Hive Awareness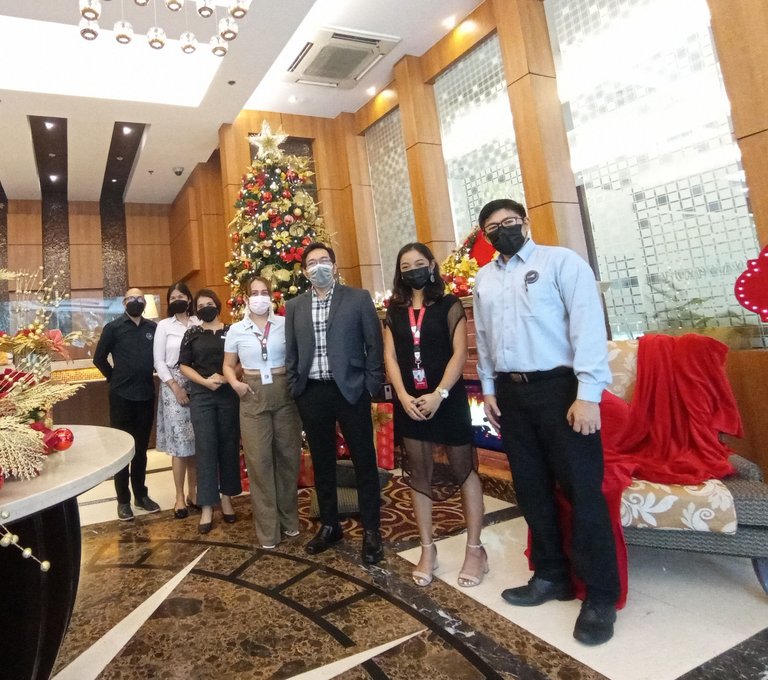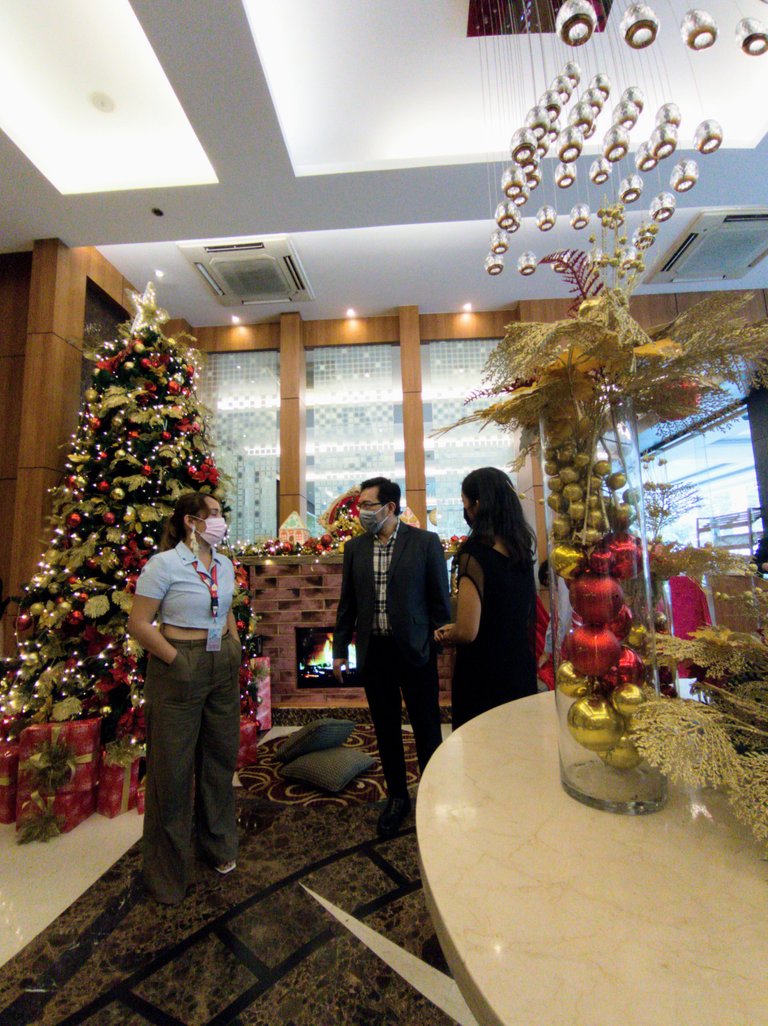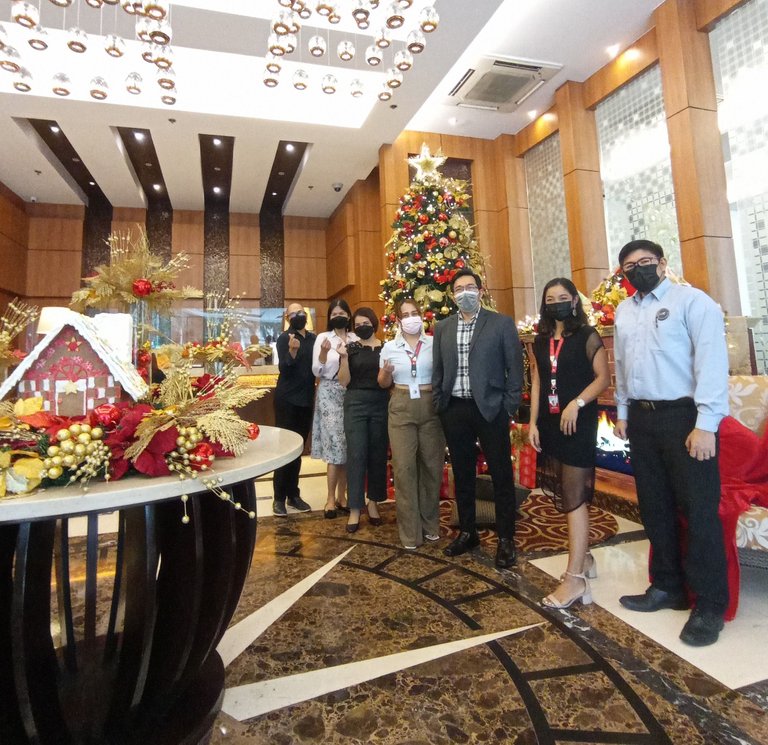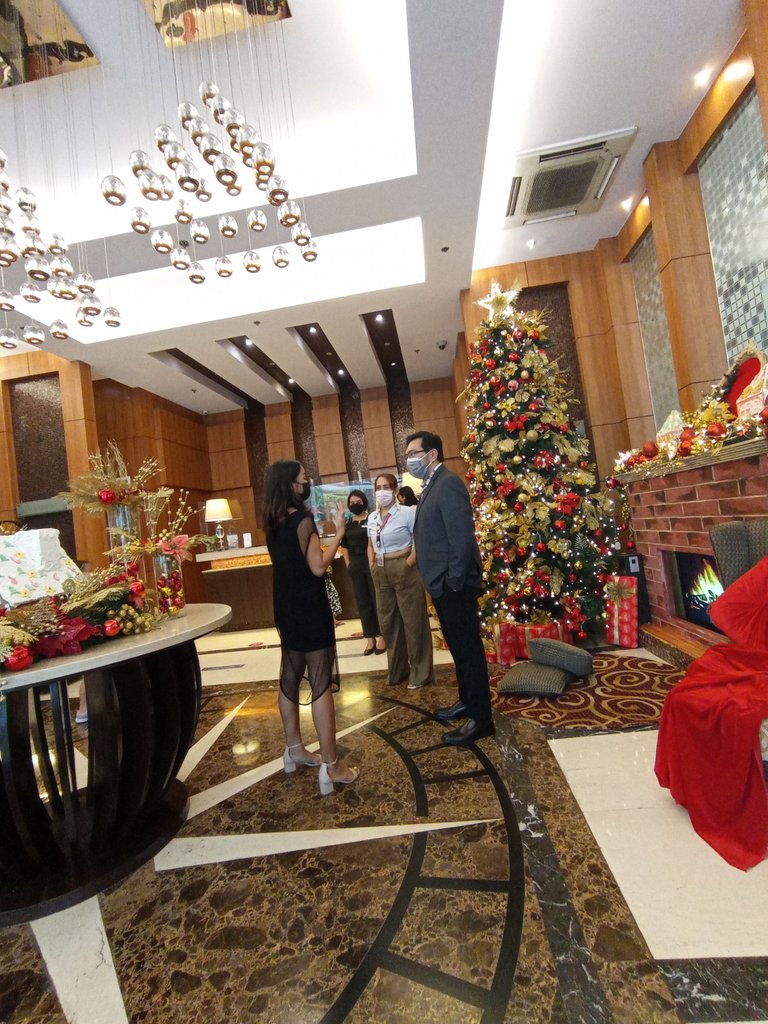 --
We also shared Hive awareness in the physical world. And yes we have been doing it for a few months now and with the help of @hivecreators and @samgiset who designed our Hive Ids. People and local businesses are now taking us more seriously. Rica, @sassycebuana, and I had the chance to meet the four managers of Harolds Hotel the day after our Hivelloween event! While wearing our Hive Id, we were proud to stand in front of these people from the corporate world and answer their curiosity about who we are and what we do. We represent ourselves as Hive Cebu Bloggers.
We recently created an email: [email protected] and a direct contact number for our @hivecebubloggers community business card that we will be handing out to more businesses in town whenever we do meetups or Hive events to spread the Hive awareness. Although there is more to this like and will share about this project in the future. Everything is a constant experiment.
---
Also, if you have experience in hosting events like this, your feedback and tips are highly appreciated!
Here are some photos of our Hivelloween, feel free to flick through!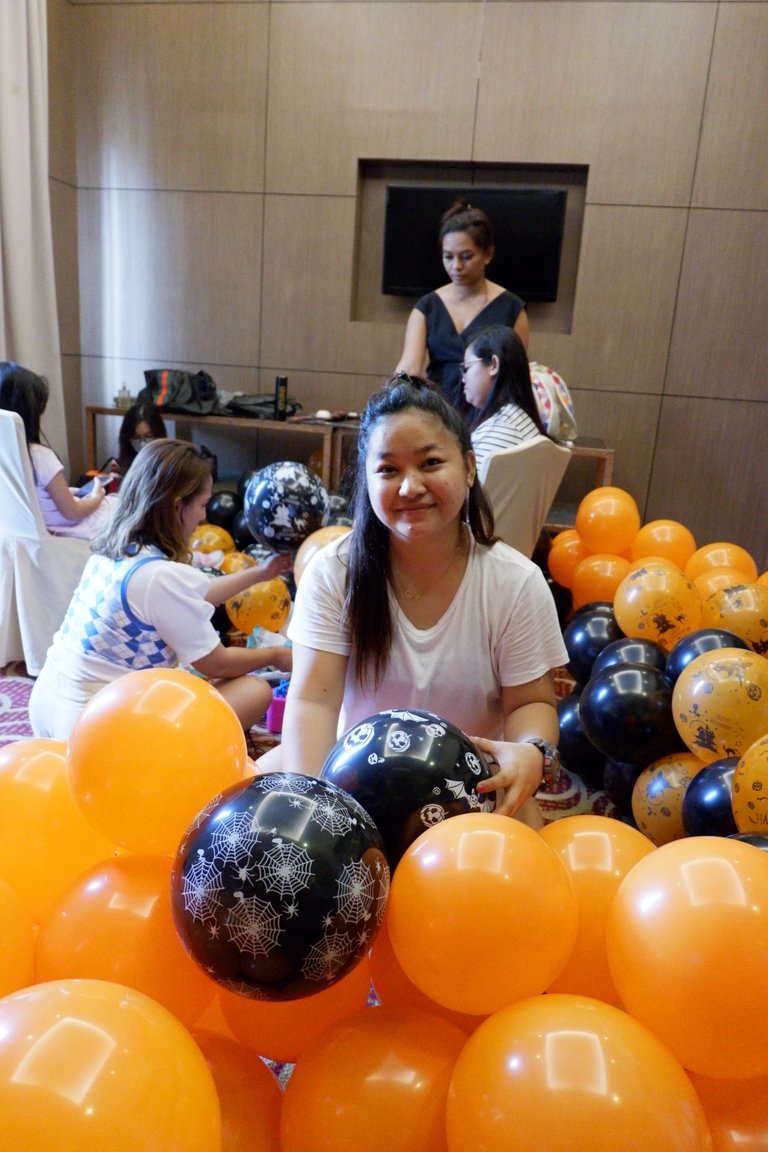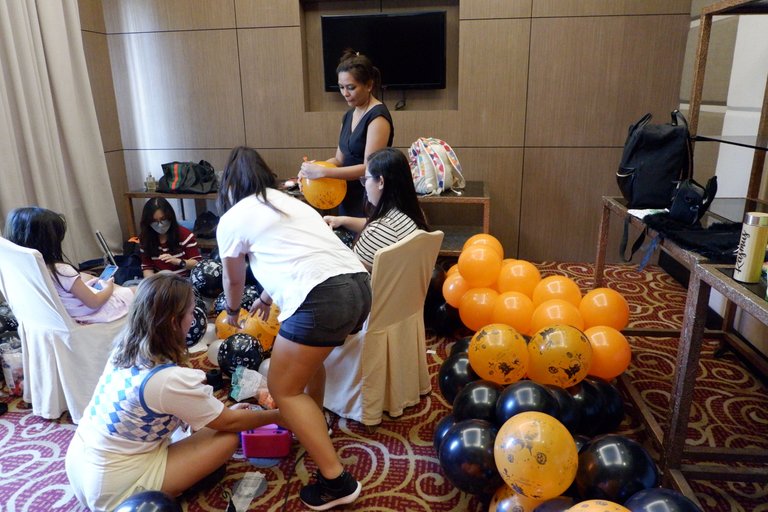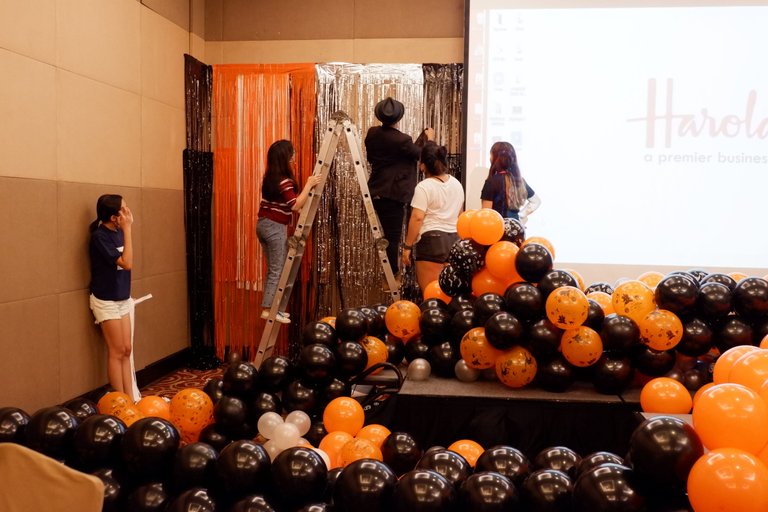 Decor Prepation
---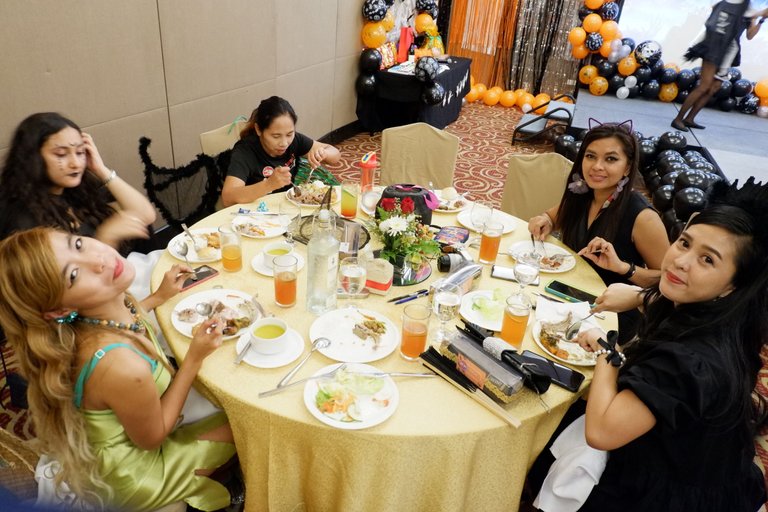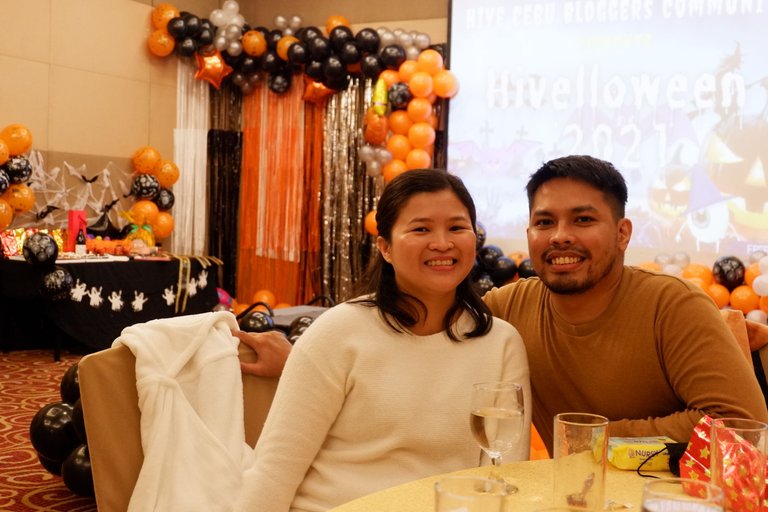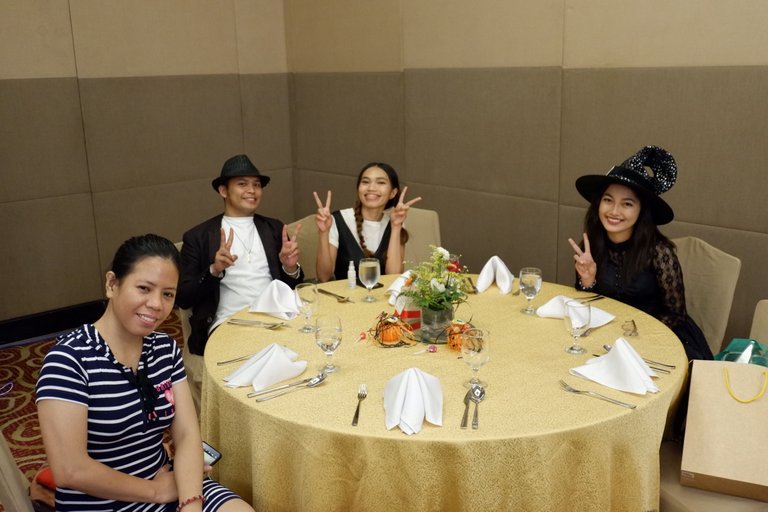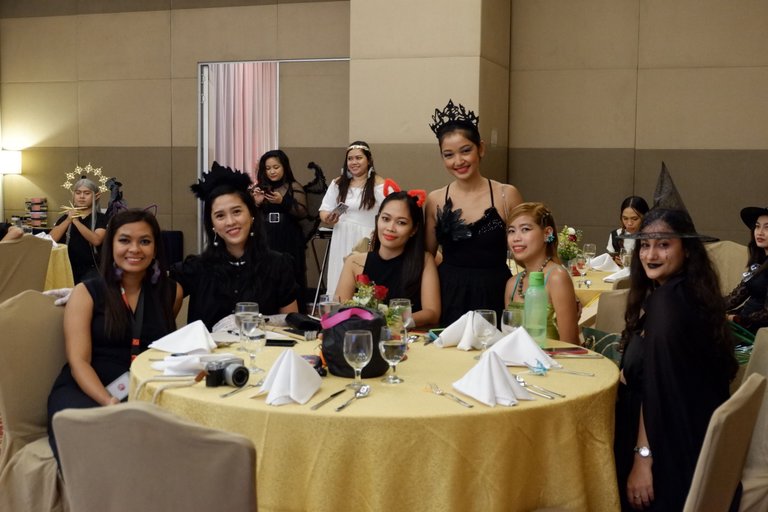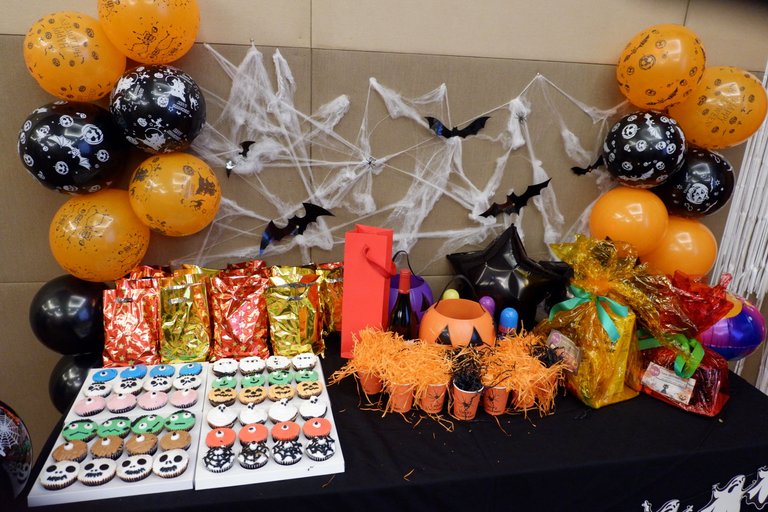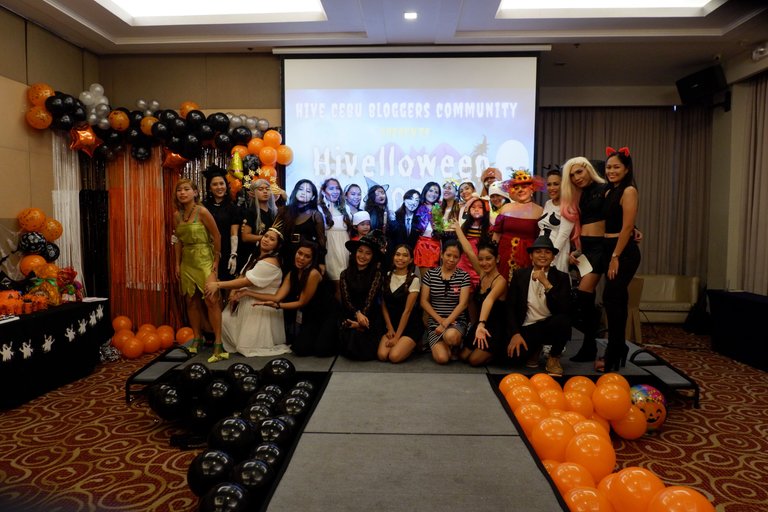 Hivelloween Participants
---
Some Photos are contributed by people that we were tagged on this blog
Also, you can follow our Instagram page: @hivecebubloggers and FB page: @hivecebubloggers for more photos and to not miss any of our Hive events, meetups, and different Hive activities.
Again, to everyone who contributed and part of in this event, I truly appreciate all of you and I hope to see you on the next one.
Next on our Hive Cebu event, is the Christmas party. We'll be announcing some details and plans soon on our @hivecebubloggers page. Stay tuned!
Xo,
Gil
---
---