Lut Tawar Lake. Beautiful Lake in the Gayo Highlands.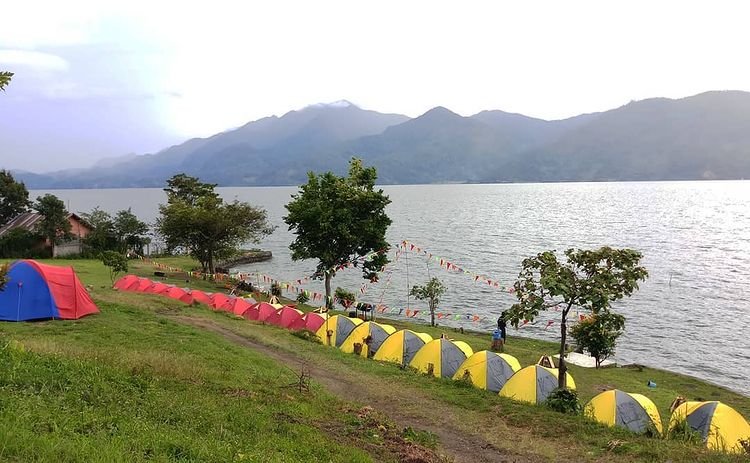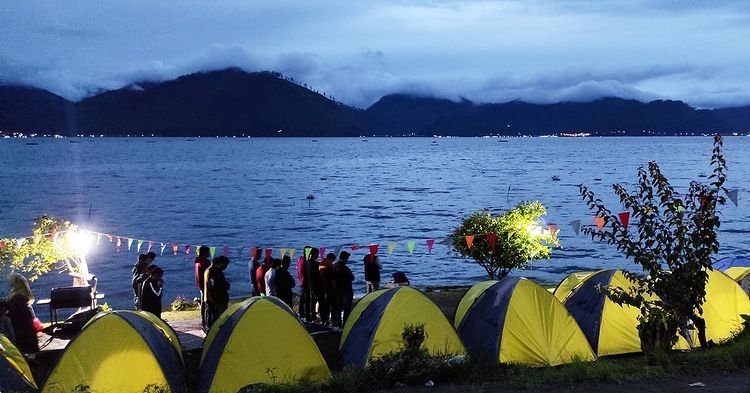 The Gayo Highlands are part of the Bukit Barisan Mountains, so it is not surprising that it has extraordinary natural conditions and is still well preserved.
There is one tourist location that is often visited here, because it has very beautiful nature and is easy to reach. Its name is Lake Laut Tawar, the Gayo people call it Lake Lut Tawar.
This lake spans an area of ​​5,472 hectares and is about 17 kilometers long and 3 kilometers wide, with a pond depth of about 50 to 80 meters.
The name Lut Tawar Lake is because of its vast location so that it looks like an ocean, while the water is fresh water.
The right place to enjoy the natural wealth that is very beautiful, with views of the green hills and blue lakes.
You can also meet some wild animals such as ferrets, bobcats, pangolins, hedgehogs, gibbons, deer and many more. Some of these animals are protected and not allowed to be hunted.
The Mystery of Lake Lut Tawar
Behind the undeniable beauty of Lake Lut Tawar, it turns out that this lake holds a mystery that has not been solved until now. Among others are:
The Legend of Princess Ijo.
Lake Lut Tawar is said to be guarded by a creature that resembles a mermaid, the creature named Putri Ijo. This belief has long developed in the Takengon Community. In addition, there is also a creature resembling a dragon that was caught on camera coming out of the bottom of Lake Lut Tawar in 2001 ago.

Lembide.
Another mystery that develops around Lake Lut Tawar is the existence of blood-sucking creatures that inhabit the lake. This creature likes to suck the blood of visitors who are swimming. This is confirmed by the fact that there are always drowning victims every year, and almost all of the victims have bite marks on their legs. Which is similar to Dracula's bite marks like those in horror films.

Active Bombs That Can't Be Lifted.
The Gayo tribe has its own history when Indonesia was still colonized, it is believed by the discovery of a very large active bomb weighing about 1.5 tons which is a relic of the Dutch Age. The active bomb was found at a depth of about 18 meters, in addition to the bomb there were several other weapons such as pineapple bombs, bullets, weapons, and other small bombs. Not all of them were lifted to the mainland, including the biggest bomb. Because part of it is already attached to the rocks, so you have to be very careful when lifting it.
However, this is often associated with mystical things, namely local residents believe that the bomb was kept by the creatures that inhabit East Lut Lake to remain there.
The mystery that surrounds Lake Lut Tawar is spread by word of mouth, local people believe in some of the events above. Even though all of this has not been proven to be true, we just have to respect and respect the beliefs of local residents.
Location of Lake Lut Tawar.
The location of East Lut Lake is in the Gayo Highlands, Central Aceh Regency, Nangroe Aceh Darussalam Province.
Route to Lake Lut Tawar.
The route to Lake Lut Tawar from the capital city of Central Aceh, namely Takengon, can only be reached in an estimated time of about 10 minutes.
If you move from outside Aceh, you must use an airplane and land at Sultan Iskandar Muda Airport, Banda Aceh. From there you can take a public bus or rent a car to get to Takengon.
The journey that you will take is about 32 km with a travel time of about 8 to 9 hours. But along the way you will be treated to a very beautiful view.
If you depart from Medan, you will travel about 3 to 4 hours. With a fairly winding road conditions.
Lut Tawar Lake Opening Hours
Lake Lut Tawar operating hours are open from Monday to Sunday for 24 hours non-stop. So you can visit it any time you want.
Resources :
https://www.nativeindonesia.com/danau-lut-tawar/
---
---