Garuda plane from Indonesia.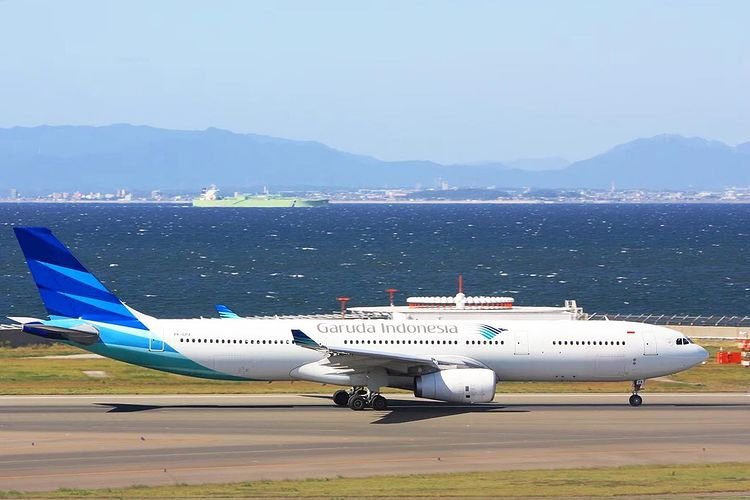 PT Garuda Indonesia (Persero) Tbk (call sign as Garuda Indonesia) (IDX: GIAA) is the national airline of Indonesia. Garuda is the name of the ride of Lord Vishnu in ancient Indian mythology.
On December 25, 1949, a representative from KLM who was also a friend of President Soekarno, Dr. Konijnenburg, went before and reported to the president in Yogyakarta that KLM Interinsulair Bedrijf would be handed over to the government according to the results of the Round Table Conference (KMB) and asked him to give the company a name because the plane that would take it from Yogyakarta to Jakarta would later be painted according to that name. .
In response to this, President Soekarno answered the question by quoting a line from a Dutch poem by the famous poet, Raden Mas Noto Soeroto in the colonial era which contained, Ik ben Garuda, Vishnoe's vogel, die zijn vleugels uitslaat hoog boven uw eilanden ("I am is Garuda, Vishnu's bird that spreads its wings soaring above your islands").
So on December 28, 1949, a historic flight using a DC-3 aircraft with registration RI-001 belonging to KLM Interinsulair flew President Soekarno from Yogyakarta to Jakarta to attend his inauguration ceremony as President of the United States of Indonesia (RIS) under the name Garuda Indonesian Airways, which was awarded by President Soekarno to this first airline.
This article comes from Indonesian which I have translated into English.
Source :
https://id.m.wikipedia.org/wiki/Garuda_Indonesia
---
---