4 Tips to Start Talking When Meeting New People.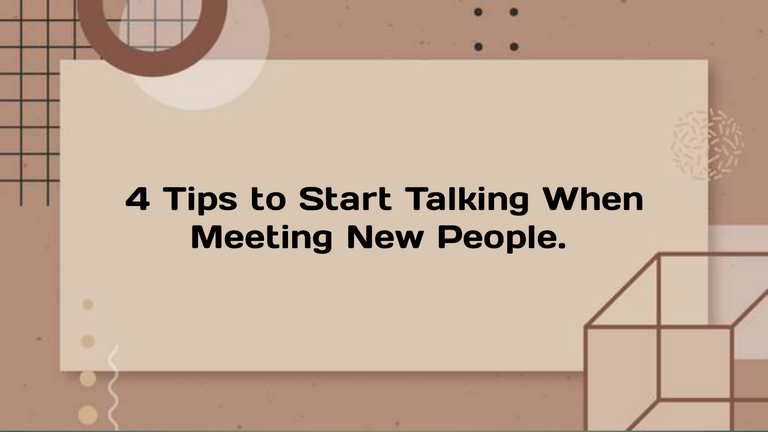 Getting to know new people is fun because you can add friends and network. But not a few are confused about how to start a chat or conversation with someone they just met.
Awkwardness, insecurity, and confusion in finding topics of conversation are some of the obstacles that are often encountered when talking to new people.
Quoting from various sources, there are several things you can do to support conversations with new people:
Be confident.
Show that we are self-confident individuals. This can be done by speaking in a soft tone and not rushing to introduce yourself.

Light Topic.
Start the conversation with light topics and don't dig too much into other people's information. Make sure you don't start every conversation with a question or ask a lot of questions. Give others space to express their thoughts.

Ask for his opinion.
Everyone has their own opinion. Start the conversation by asking his opinion about light things like food, music, the environment around him, and so on.

Ask Open Questions.
When speaking, don't ask closed-ended questions that can only be answered with a 'Yes' or 'No'. If confused, ask questions that begin with the question words why or how. But don't use it too often in conversation so as not to give the impression that you don't know anything.
---
---