Pak choy with mushrooms
You can conjure up many different dishes with mushrooms, I love all mushrooms, I can't get enough of them, so my husband started growing mushrooms himself a while back and I think he did it very well.
Today I have a recipe with king oyster mushrooms and shiitake for you and I hope you like it.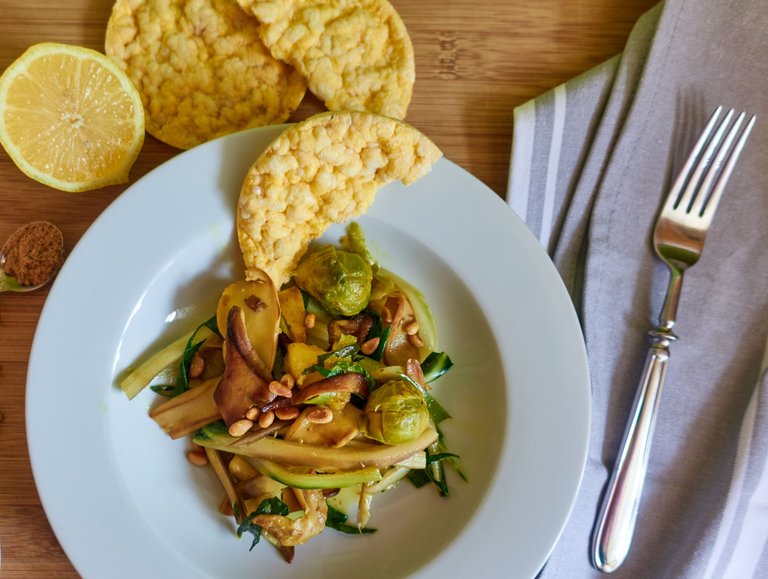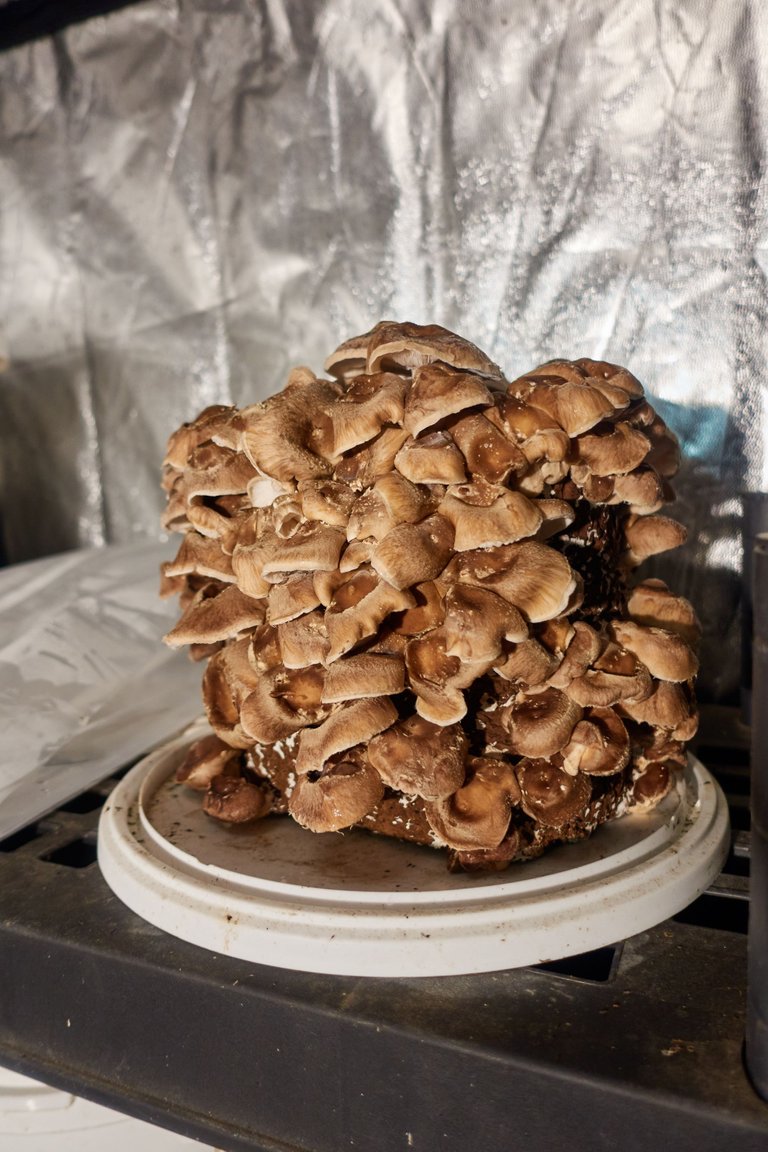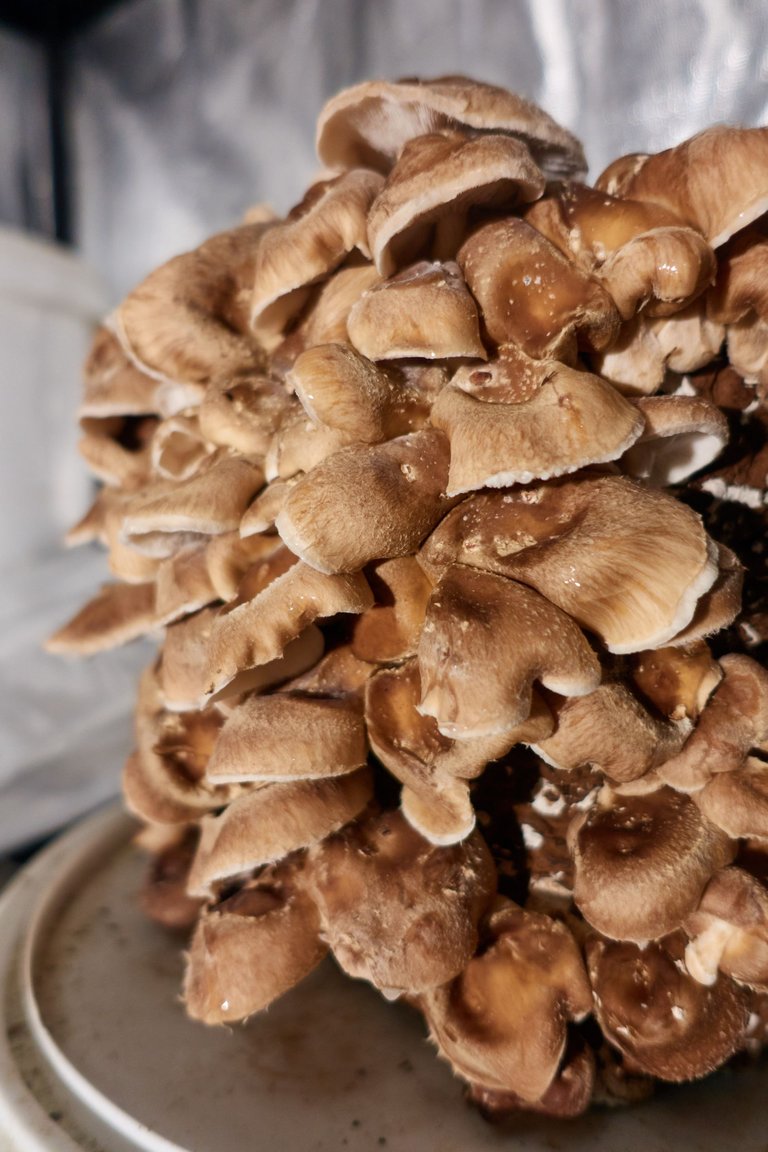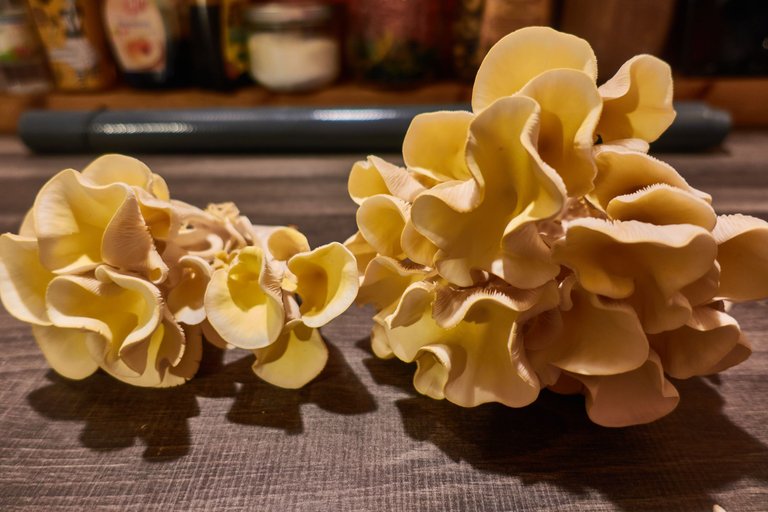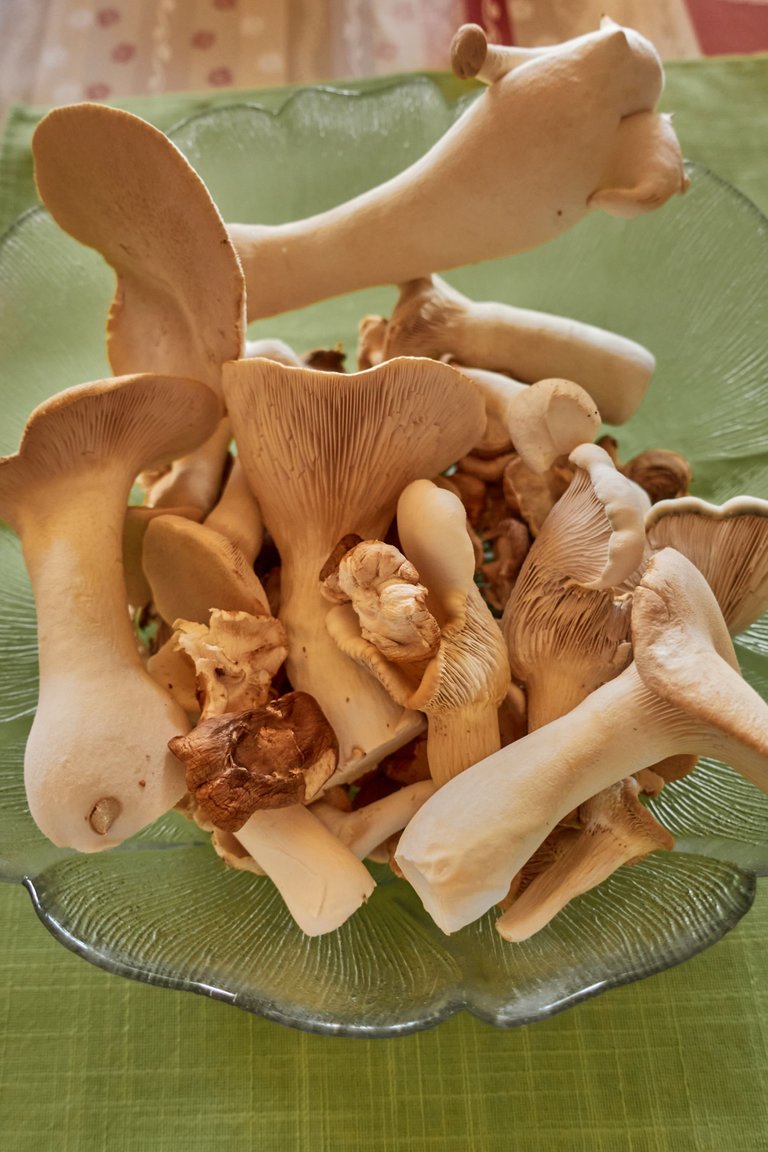 Ingredients for 2 servings
200 grams of mushrooms
200 g parsnips
100 g snow peas
some cabbage sprouts
1 leek
200 g pak choi
200 ml coconut milk
100 ml vegetable broth
1 teaspoon ras el hanout (spice mix)
Olive oil for roasting
some lemon juice
salt, optional
2 tbsp toasted pine nuts
Ras el Hanout is a spice mixture from North African cuisine, whereby the spice mixture can always be different.
For my mixture I used the following spices:
1 tsp turmeric and
½ tsp each -
coriander
pepper
chili
ginger powder
cinammon
cardamom
mace flower
nutmeg
paprika powder
pimento
and 1 bay leaf, crumbled into small pieces
Preparation:
Parsnips in cubes, leeks and pak choi in strips. Cut the mushrooms and snow peas into small pieces as well.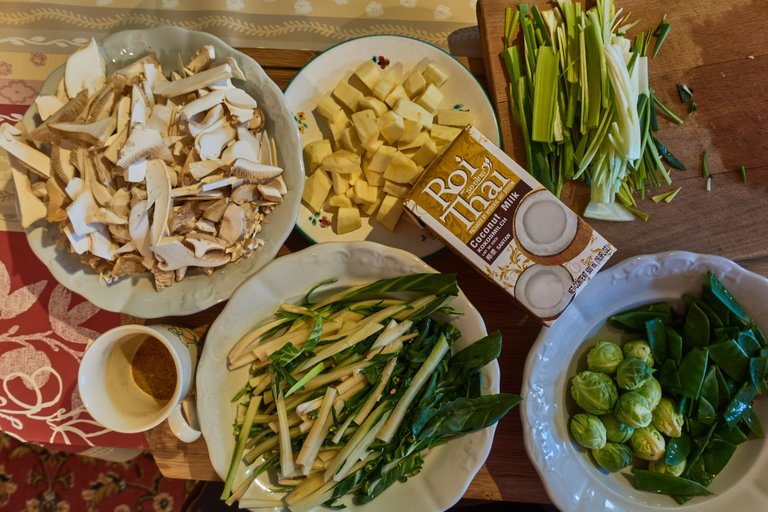 Fry the parsnips and mushrooms in olive oil until brown, add sugar snap peas and cabbage sprouts as well as the leek and sauté for 1-2 minutes.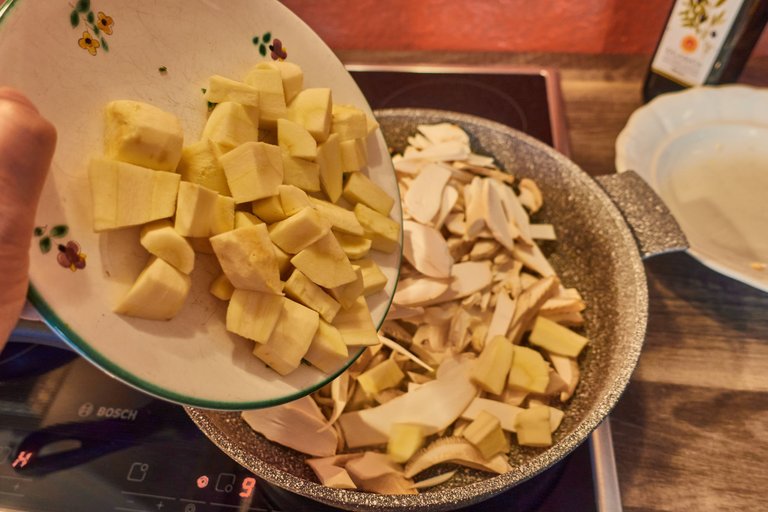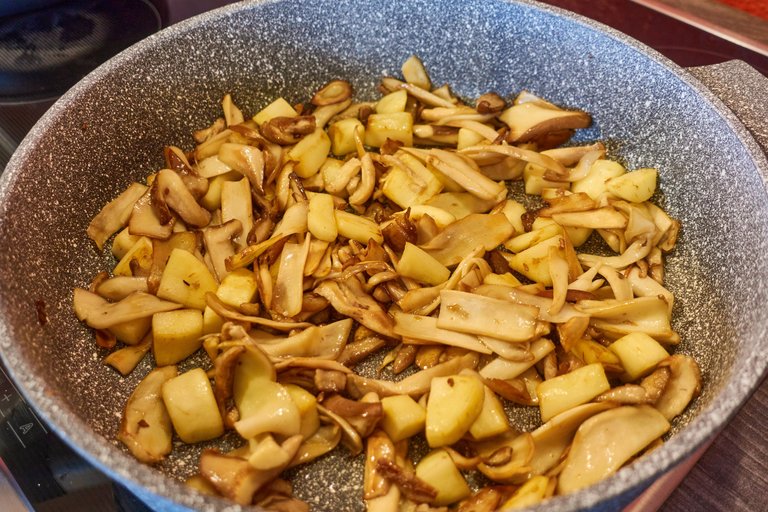 Add sugar snap peas and cabbage sprouts as well as the leek and sauté for another 1-2 minutes.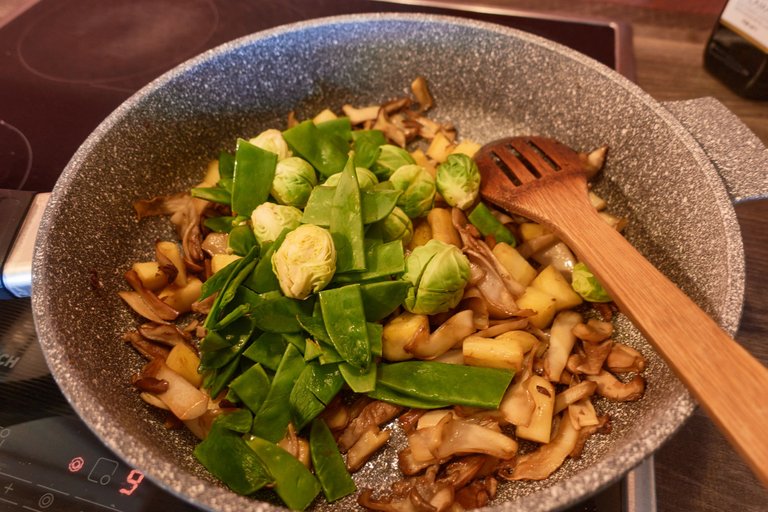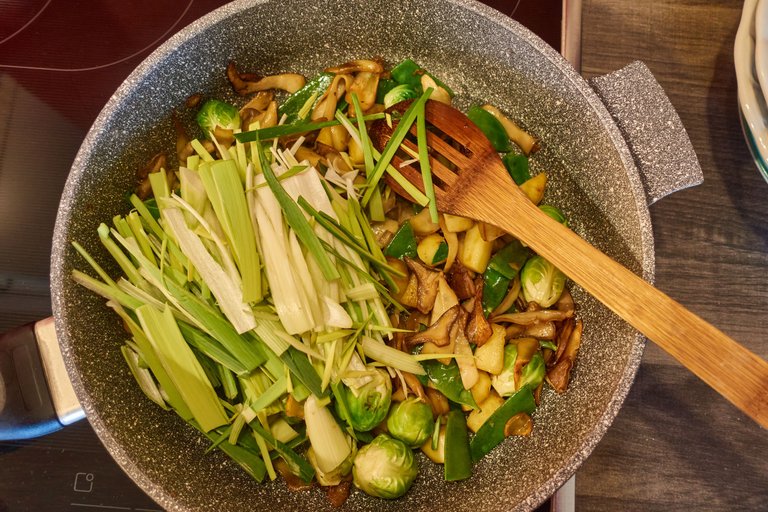 Pour in the coconut milk and vegetable stock and simmer for 10 minutes.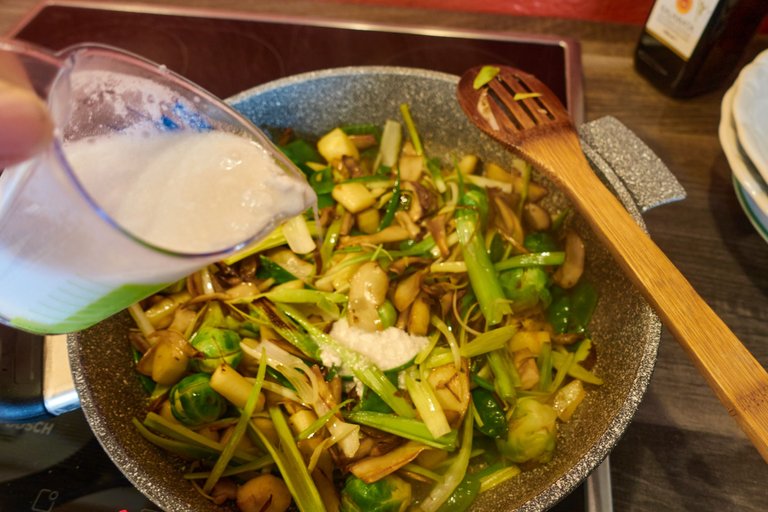 Add the pak choi for the last 3-4 minutes, adding a little more broth if necessary.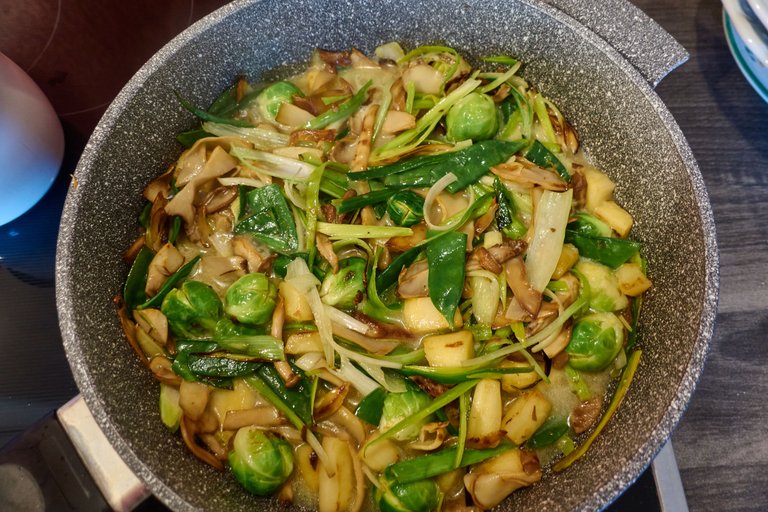 Meanwhile, toast the pine nuts in a non-stick pan without fat until golden brown.
Season the vegetable pan with ras el hanout and season with lemon juice and salt if necessary.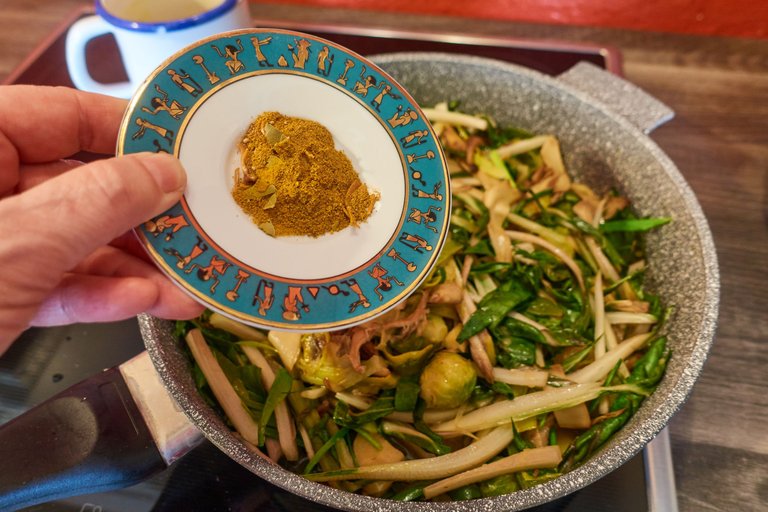 Before serving, sprinkle the vegetable pan with the pine nuts.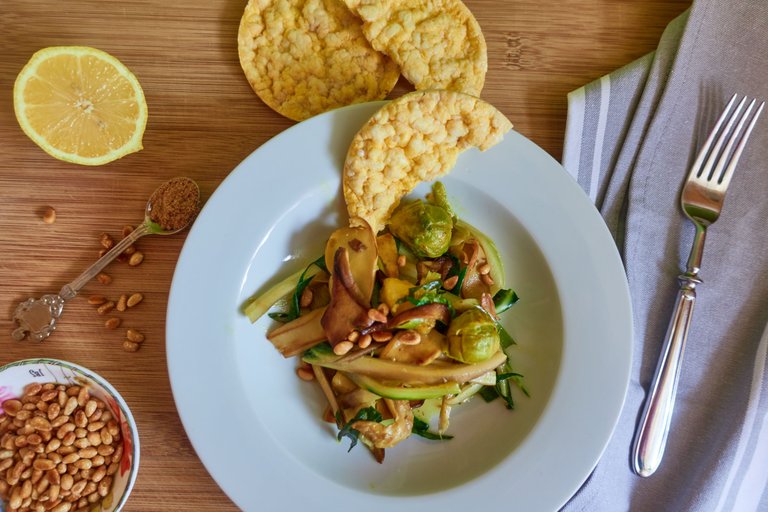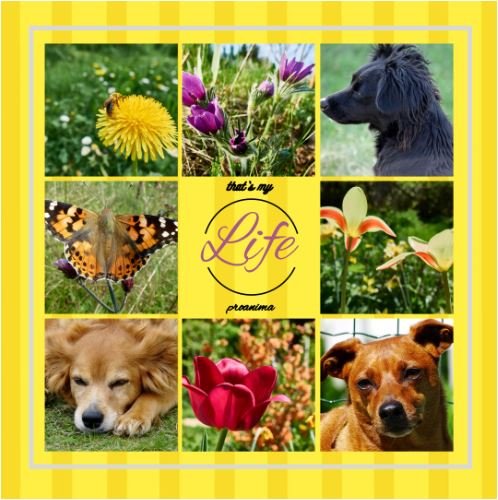 ---
---