Trip to Merefa and Novoselivka Village - Nova Vodolaha district, Kharkiv Oblast - Ukraine
Summer is over and daylight is decreasing day by day. The weather was bad in the last few weeks and it was hard to go anywhere especially travel locations. So, my last weekend was kinda boring and I had nothing to do. I have realized why people from winter countries love summer because this is the best time to travel and because of the nice amount of daylight. Dark days are coming and I won't be able to travel for few months.
Yesterday we were lucky, the weather was good. It was warm, 25 degrees celsius, hard to get such temperature during this period of the year. I mean it's jacket season and also you can't go very far on a road trip if you want to avoid darkness. Your timing has to be precise so that you can get enough time to enjoy the countryside scenery. I ended up all of my trips according to the checklist of the destinations except one. Somehow the trip was postponed and later summer was over so we didn't even try to go there. So, we had no plans to go to the countryside again until yesterday.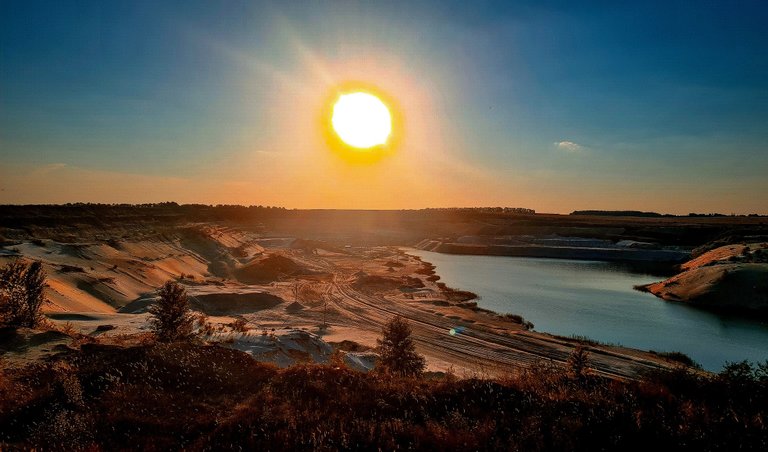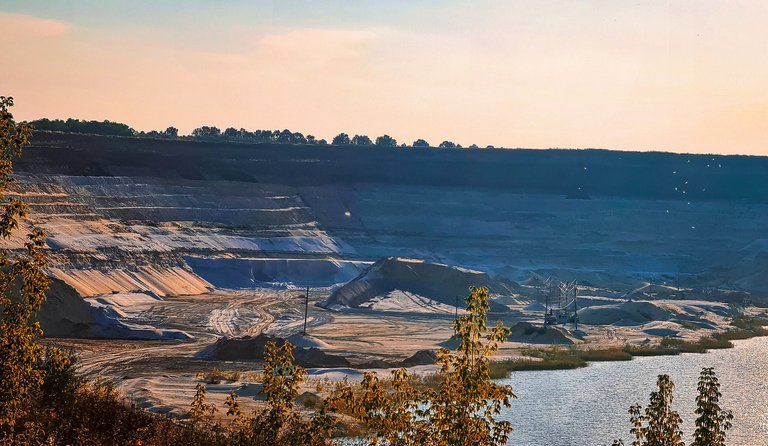 It was sharp 8'O clock in the morning, I have got a text from friends asking whether I want to go to Nova Merefa ((Новая Мерефа) village or not. Our final destination was "Новоселовский горно-обогатительный комбинат"(Quartz quarry) located in Novoselivka village of Nova Vodolaha district.
Merefa is a very small village with a small population. People who live here mostly do agricultural work and some do business here. Nova Vodolaha or Novovodolazky is a district of south-western part of Kharkiv Oblast. Though many will say it's an urban type of settlement but I would say it's a suburban area. Of course, it can't be compared with the Kharkiv city but still, this district is way more behind when it comes to describing modernism and settlements. It's a small town where kids grow up with dreams of living in a big city like Kyiv or Kharkiv.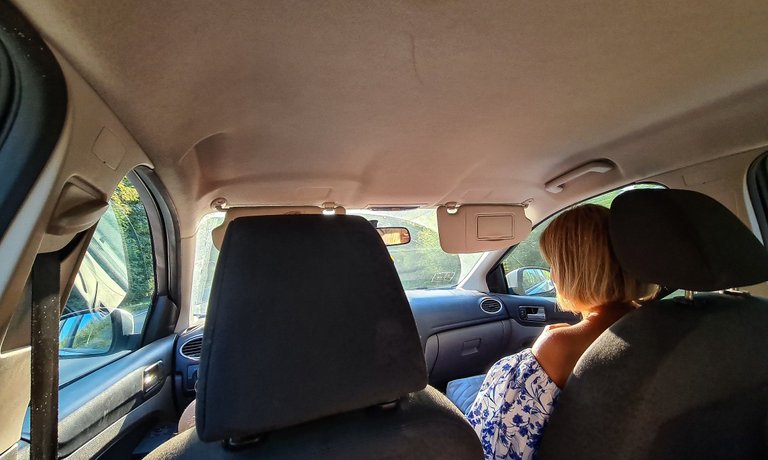 We have started our journey around 4'O clock (pm) and left the city without any delay. It was the weekend so traffic was less and easily without any situations, we continued our road trip. It took 1.3 hours to reach Merefa Village. On our way, we stopped in a small shop to buy food and drinks.
The atmosphere was warm but we took warm clothes with us because we knew it will be cold at night. This part of Kharkiv is not developed as I expected. Roads are not so good, kinda narrow and broken. But the village scenery was beautiful...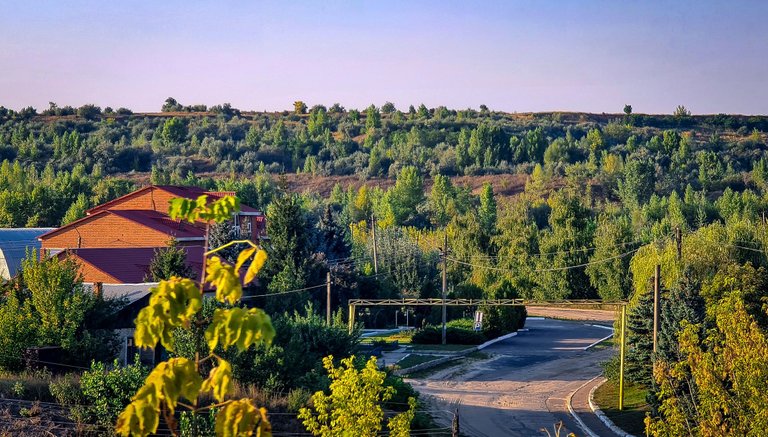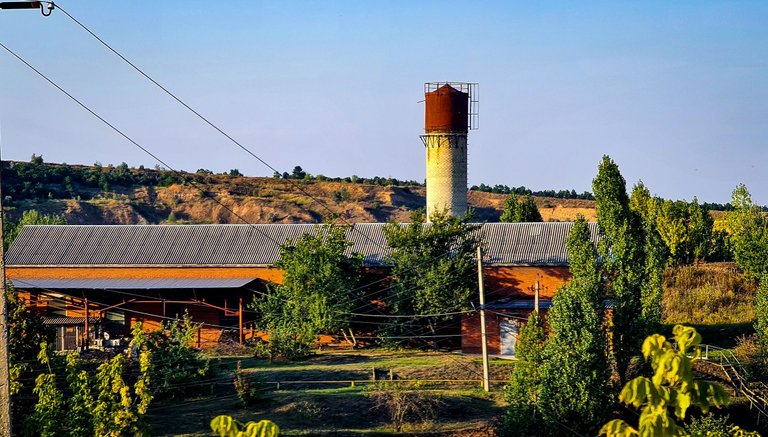 After two hours of the long drive, finally we reached Novoselivka village. A very beautiful small village of Kharkiv Oblast. We drove to the top of the mountain from where the village can be seen. From the peak of the mountain, anyone can see the village and Quartz quarry together. It is an incredibly beautiful and exotic spot for tourists and native people. The immense amount of white sand and turquoise blue water created stunning scenery for tourists.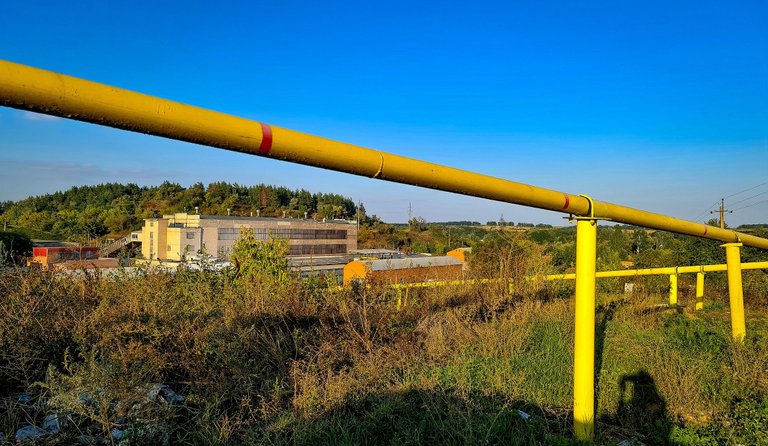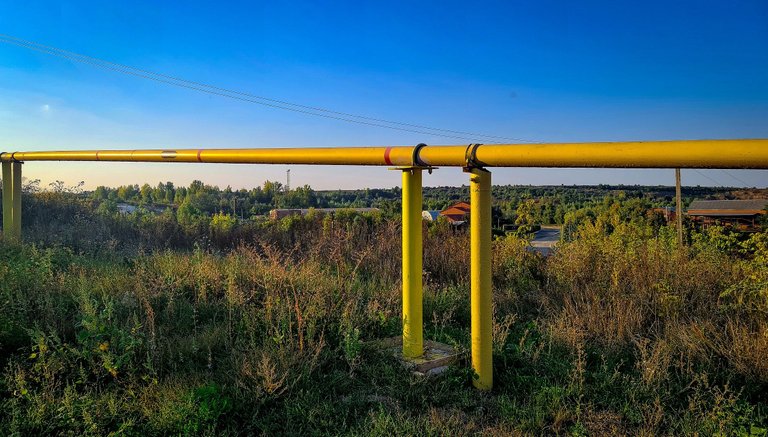 These are some photographs of the peak from where the village can be seen. Blue sky and greenery are worthy to experience and I wonder how it will look during autumn and winter. Probably nature creates a beautiful winter wonderland with care.
From far away, some 3-4 storied factories can be seen, they are part of quartz quarry and sand mining.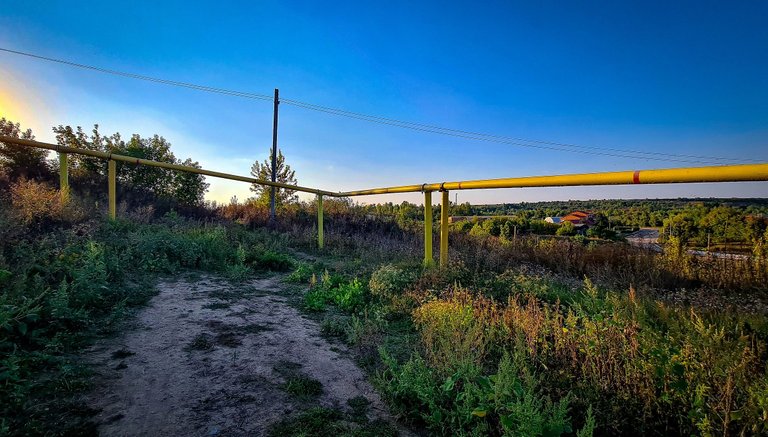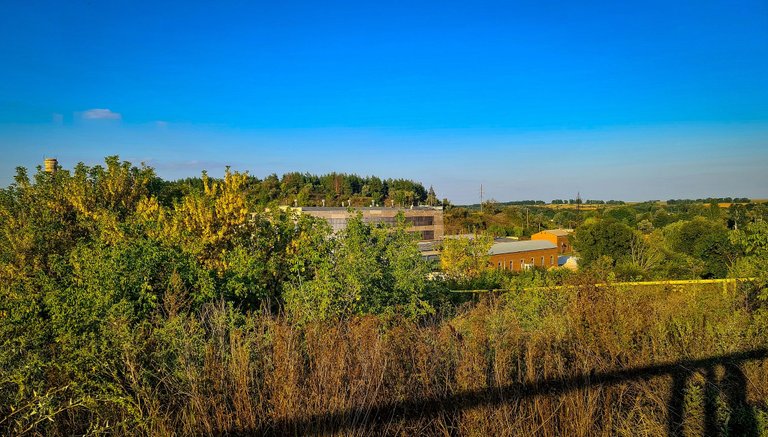 To go to quartz quarry and to see it closely you have to take a unique way. There is no road, either you have to walk or you have to take your car. Then you have to climb the sand mountain to experience the beauty of the quarry.
The spot is very calm and quiet because this is a secured zone. Not everyone is welcome here and you have to find your own way to reach there. Swimming is not allowed here and all you can do is just walk and take some photos for yourself. High-quality quartz sand has been producing here for 100 years almost.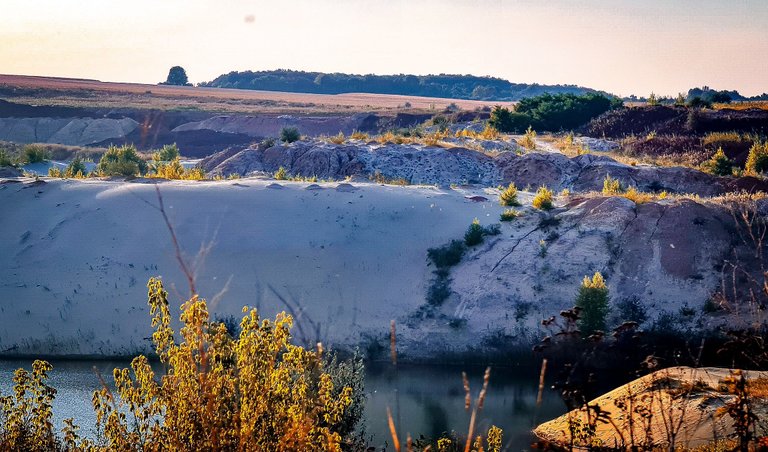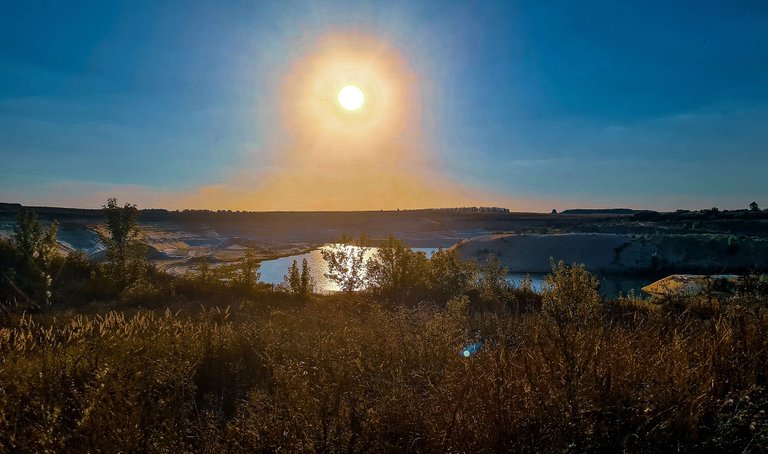 Some incidents happened in the middle of the trip, we lost track and it took 30 minutes to find the exact location. The journey was not so simple as we thought and after 30 minutes of struggle, we finally found the spot. Besides, this is a hidden gem spot, so you have to be prepared for a rock and roll journey.
To go there you can take the train and then you can walk to the quarry. This spot is for exploring and seeing, you can experience beautiful scenery visually but it is not a recreational spot. The immense amount of white sand created an illusion of desert, from far away it looks like an exotic, genuine desert though it is a high-quality sand mountain.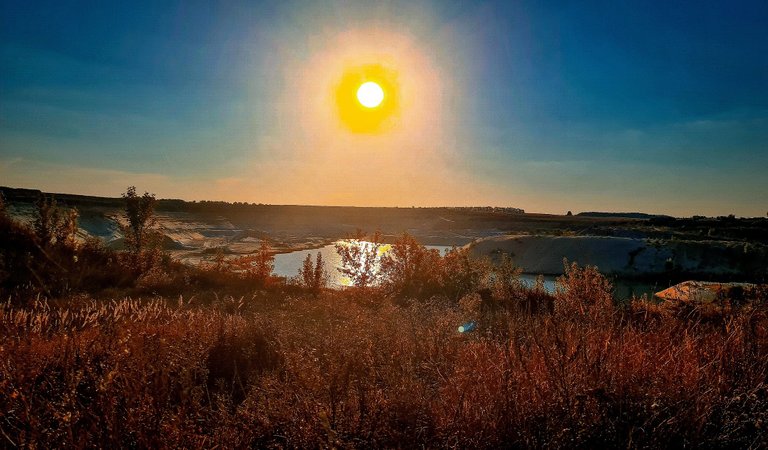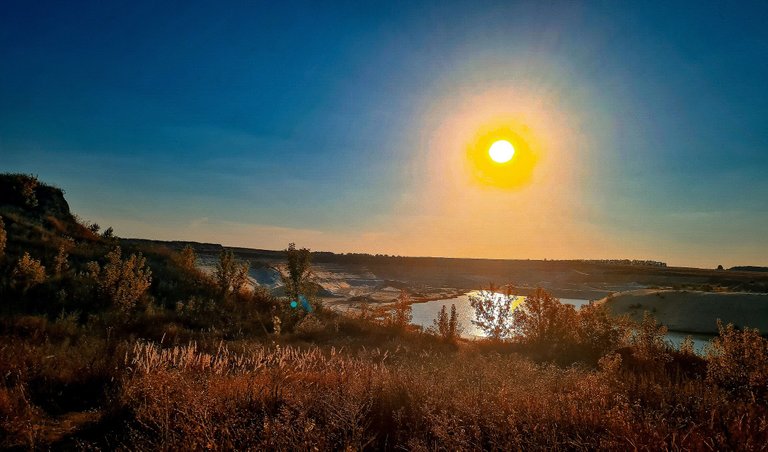 We have spent 3 hours there and we left the spot before dark. But we enjoyed the sunset, took a lot of pictures. Will I go back there? Yes, of course. Because I need to see pure turquoise-colored water in summer...
That's all for today, folks...
Until next time... Have a nice day everyone...
Thanks for reading my blog...
---
Love
Priyan
---

---
Explore Life with Priyan...
---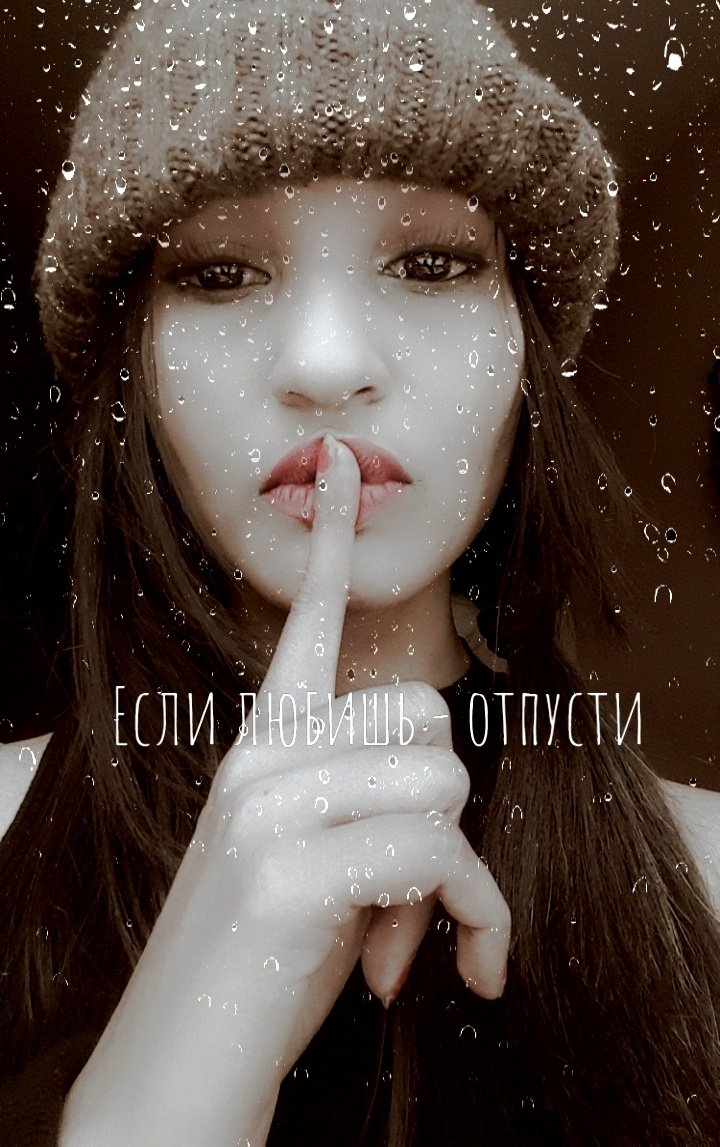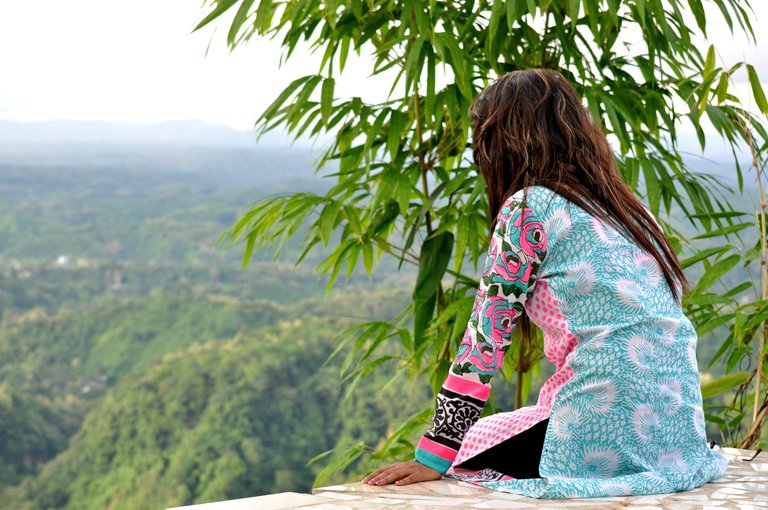 "I am @priyanarc... An architect, a dreamer, and a passionate writer who loves to write about life. I try to present my own perspective and experiences. Please leave your feedback and criticism because it's the only way I can know and reach your mind and thought easily..."

---
Find me on youtube...
Don't forget to subscribe to my channel...
You can find me on Twitter...
Original post written by @priyanarc...
All the pictures used are captured by the author...


If you want this kind of GIF for yourself, Let me know...
---
---
---