The vivid memory of "Costa Brava" - Karaoke and much more || Khotimlya, Kharkiv Oblast - Ukraine

Unfortunately, Kharkiv is not a tourist city, for travelling people normally go to the south-western part of Ukraine. Mostly the border of Romania, Hungry, Poland and Moldova is pretty good for travelling. Even during summer people go to the black sea, hiking lovers go to Carpathia so nobody basically like Kharkiv for travelling because there is nothing much to see. Local spots are for local people. People go there for recreational purposes. So you see here options are less for travelling but I have found some spots for my relaxing purposes.
This summer was pretty amazing, I have discovered some nice places for spending time. Unfortunately, I couldn't go to the deep forest or mountains because of personal issues but that didn't stop me to go here and there. I love travelling and always prefer calm and quiet spots for exploration. Rivers or sandy quarry or wherever I go, I often enjoy the beauty of nature fully.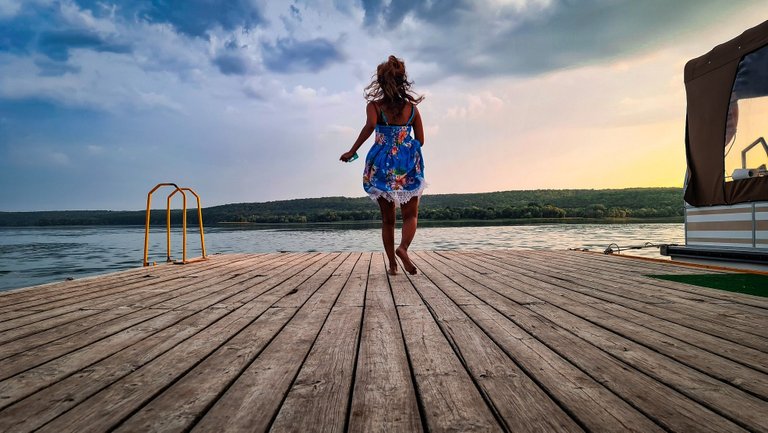 I have been silent for a while because of so many stressful situations behind the curtain. The entire situation doesn't include laziness, I was tired and exhausted dealing with so many things together. It appears when you have to do a lot of works all at once but fortunately, I managed some time for travelling as well. At least I have learned to get out of my comfort zone. I was part of different events and also explored many new things in life. When I recall my summer memories, I feel nostalgic and amazing, because no matter what was the situation, I was lucky to have enough for myself.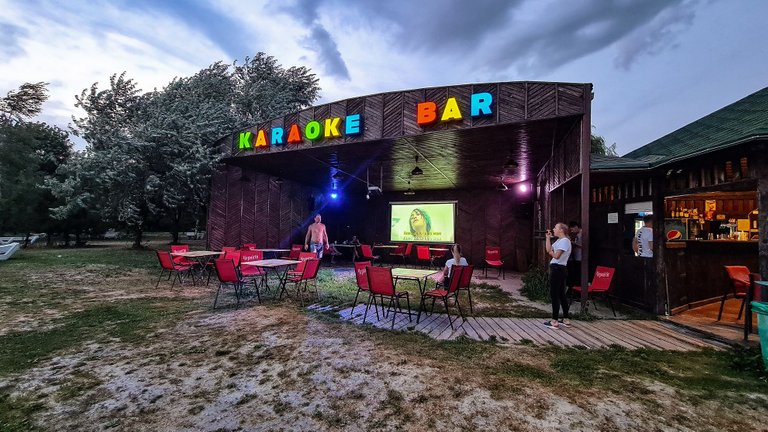 Karaoke is not my thing, I can sing but I enjoy watching people doing karaoke. It seems fun but I have realized it's not my thing, I should better enjoy watching people singing. Before going to write about this karaoke bar, let me give you a quick tour of this spot.
Last summer, we went to Costa Brava, a very beautiful recreational spot near Donets river. Spending one night here is pretty expensive but it is worth it. It is really a very good recreational spot to spend your summer weekends or holidays.
The resort is located outside of the city, 2 hours drive. Our plan was unexpected, we took the decision to go to Costa Brava suddenly.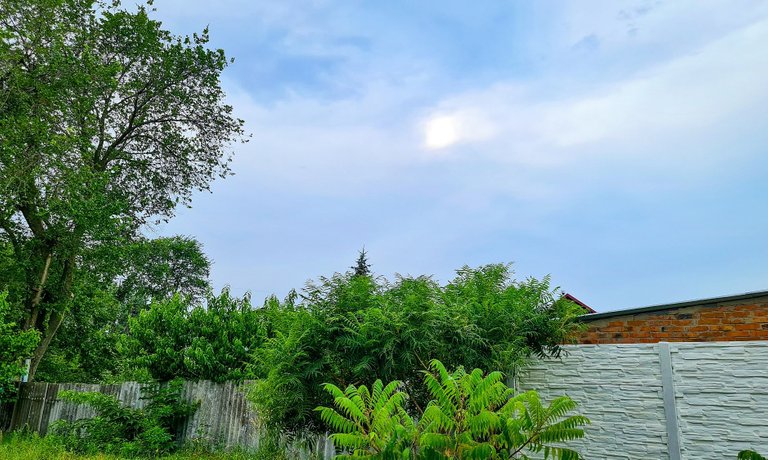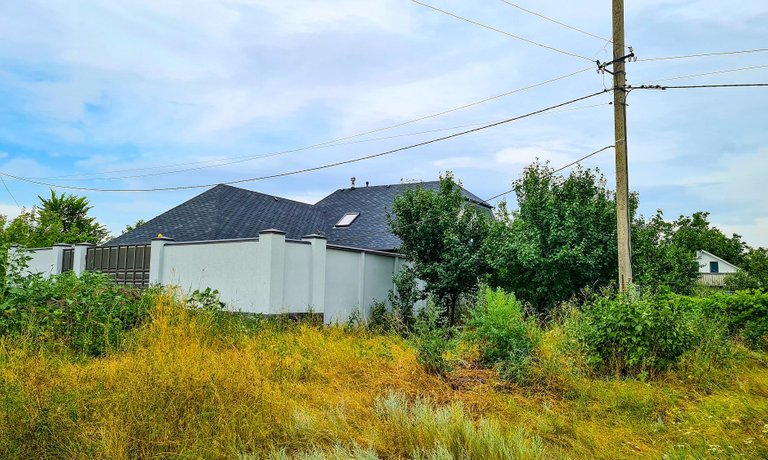 The resort is located in a village, a small village located near Donets river. The population of the village is small, most people who work in the resort live nearby. Another fact I have noticed, people do fishing here. I think because of Donets river, some people's life depends on fishing, they catch fishes for a living.
We walked a little bit into the village before going to the resort. Here people call these resorts "Dacha". I have never heard the resort word here. Anyway, the weather was cloudy when we were there, we expected rain but fortunately, there was no rain except gloominess. Habitats are typical, typical village people live there who live a very simple life.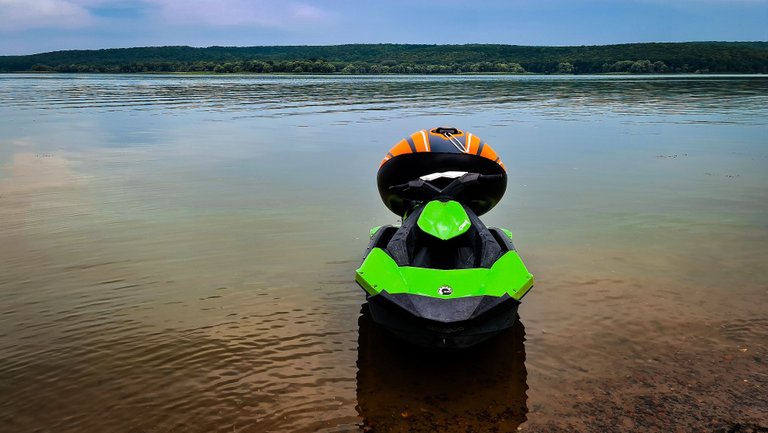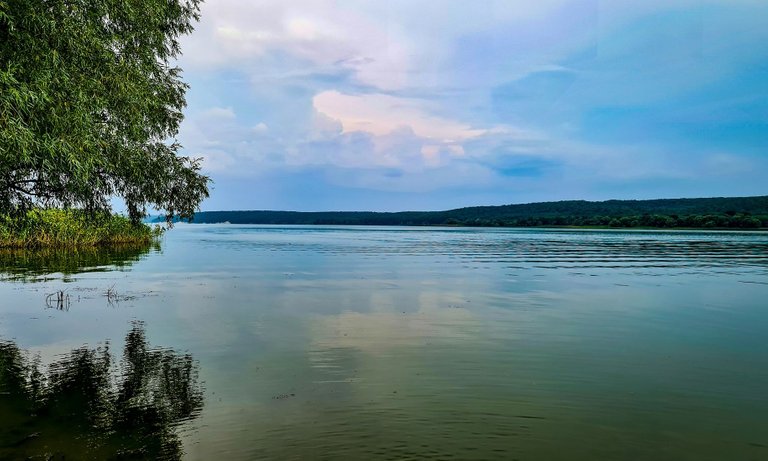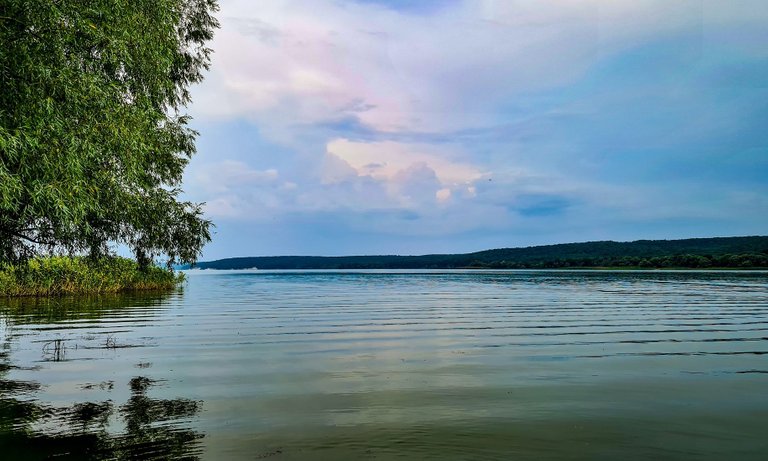 These pictures were taken from one side of Donets river. The water is calm here and anyone can take a swim from here. The water level is comparatively less deep than the other side. Another side of the river is mountains and forests. That part is basically National Nature Forest and high land. It seems like a mountain area but I am not so sure whether they are mountains or not. We have spent here half an hour, enjoyed the beauty of mighty Donets River. The water is not exactly blue, more of green-blue color. But in the sunlight, it looks like crystal clear water...
What can I say about Donets, this river plays a key role in the agriculture of Kharkiv. Many industries and agriculture depend on this river including horticulture.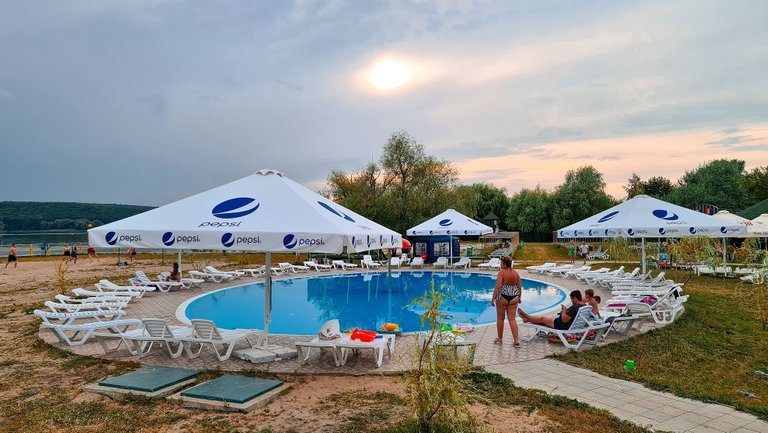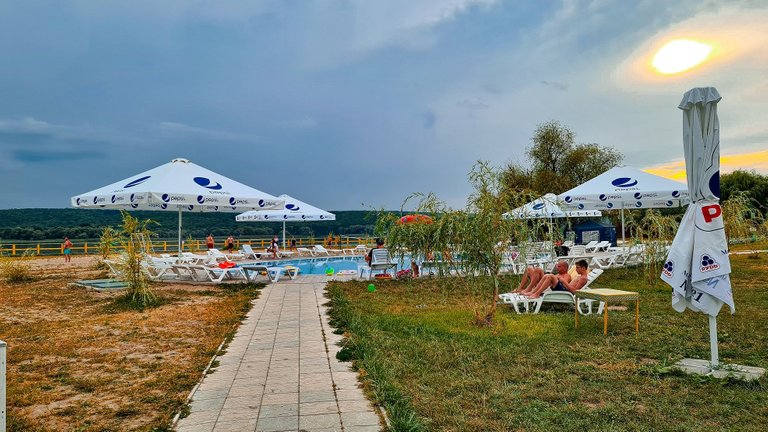 After exploring the little village, the river, and the street, finally, we decided to enter Costa Brava territory. We had no plan to stay there, we just wanted to enjoy the pool, aqua park, and the ambient of the resort. Many people were there, they were enjoying the swim in the pool. Kids were playing around and mostly enjoying the aqua park. The whole environment was different and a stressful mind can easily be turned into a relaxing mood. The air was fresh and soothing and it was great to experience the vast sky above us.
From the pool, anyone can enjoy the beauty of the riverbank and the sky. We have spent a great time there in the pool. I have spent my time walking around, mostly near the Donets river. There is so much to do, many beach activities are available there.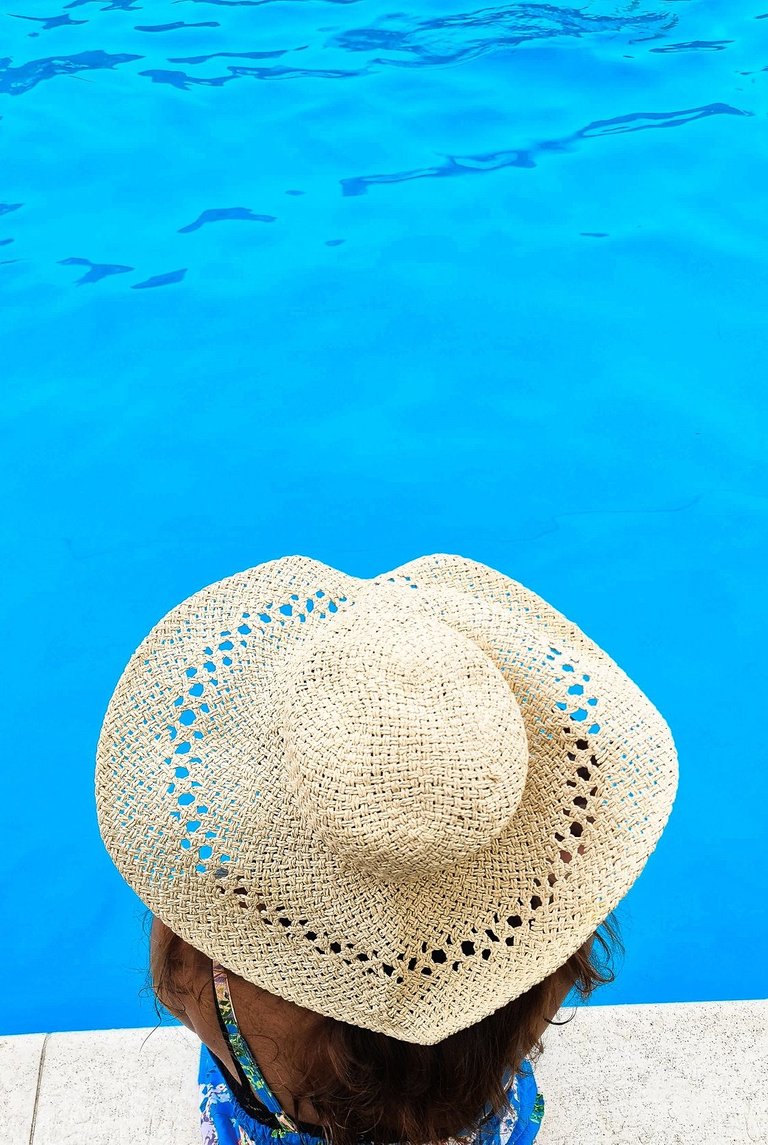 We had no idea where our time flew away, slowly the evening came, the sun was about to say goodbye and we enjoyed the mesmerizing sunset walking on the deck and beach bench.
I am not a pool person but this spot changed my mind. I can't swim so didn't take the risk to enter the pool fully but that couldn't stop me to enjoy my time...
The beginning of summer was pretty amazing and unexpected. I was not expecting such a nice summer in my life because my life schedule was kinda boring and regular. So, when I was able to break the monotony of life, a whole new dimension was opened in front of me. I have no words to express unless feeling grateful.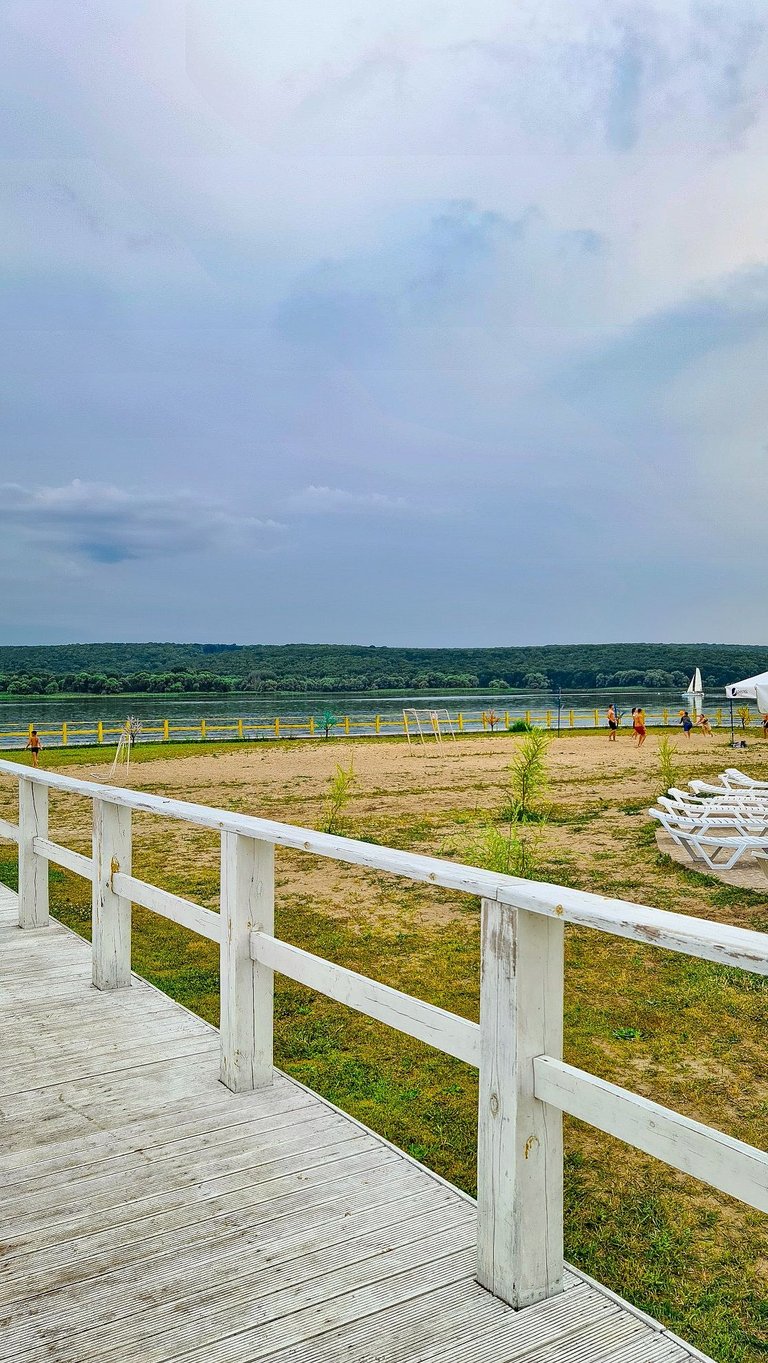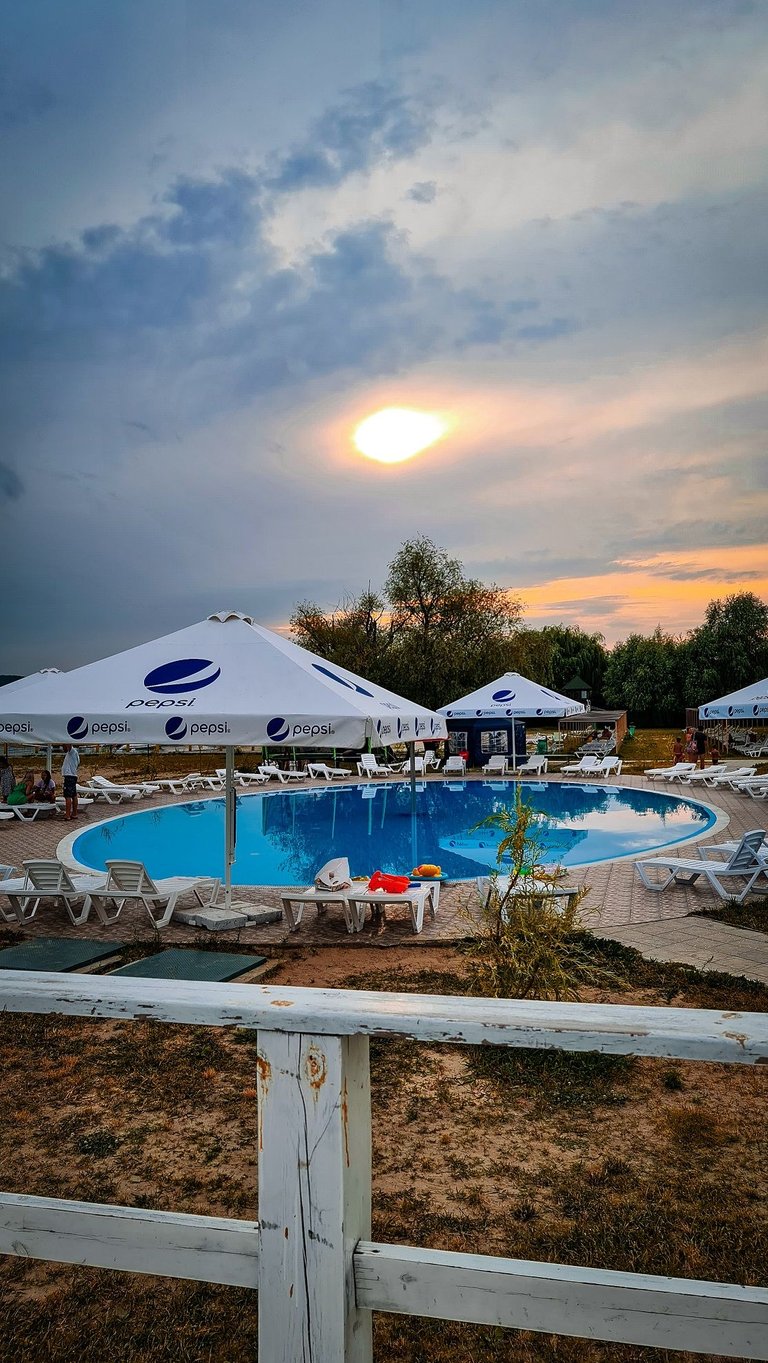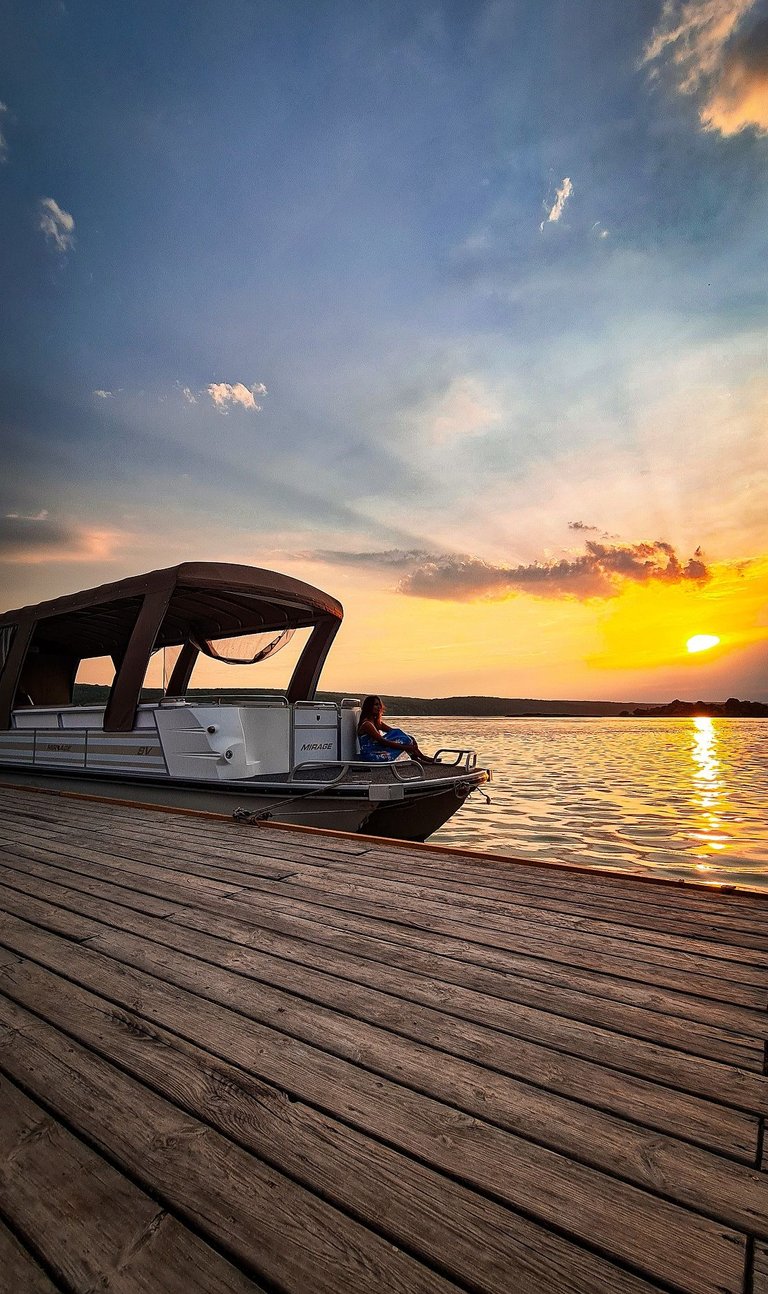 I have taken these pictures at different moments of the entire day. I felt like this is the moment when you get the opportunity to live fully without any second thoughts.
We have spent our day mostly near the aqua park, we didn't go to BBQ or residential zone, they are private areas. They are not separated from the public zone and it's not restricted at all but we were enjoying the pool so haven't noticed where time flew away.
After the sunset, the pool area stays close, there is no way to stay there more. Either you have to go to the riverbank beach zone or you can choose a small minibar or karaoke bar. Evening time is different, music and movie night time. Sometimes the resort arrange a full moon party or beach party but we were not lucky enough.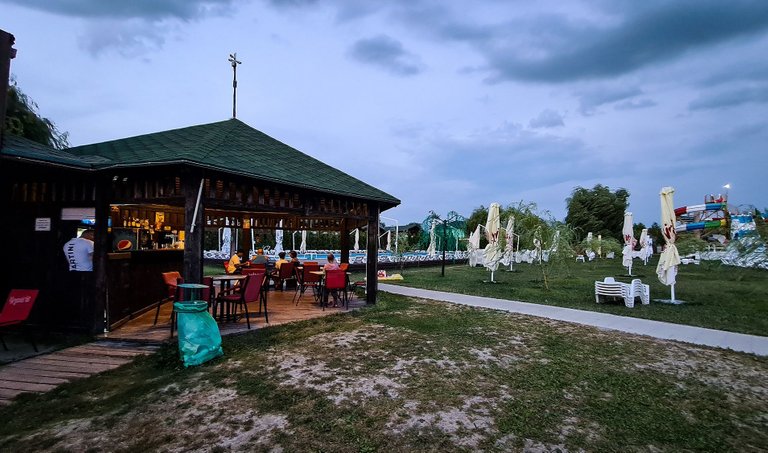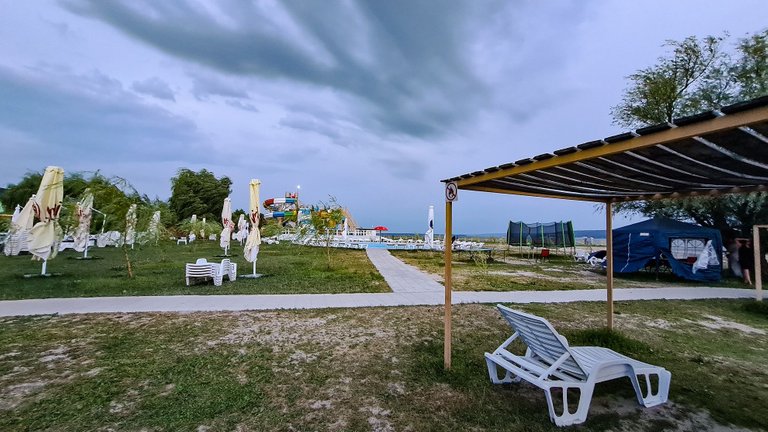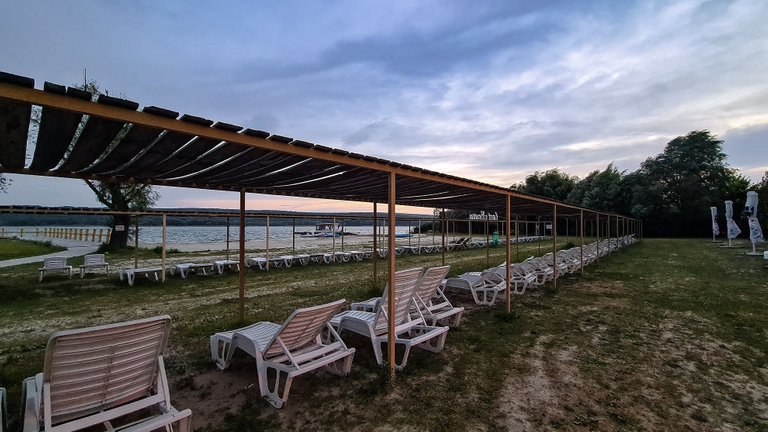 We have decided to spend our evening at the minibar near the karaoke bar. We ordered food because we were hungry and started to enjoy Karaoke. My friends went to the karaoke bar instantly to sing and dance where I was just seeing them. Honestly, I was not familiar with karaoke so it took some time to adjust to the atmosphere. We took drinks and enjoyed our food, we all were hungry. From the bar, I saw the evening beauty of Donets river, felt like the river was calling us from the far away.
The waiter told us to stay up tonight to enjoy the movie night but as this was an unplanned trip, we decided to leave. After finishing food and karaoke, we headed back to our car and started our journey towards our home.
I still remember the vivid memory of Costa Brava, it will stay in my memory forever...
Watch my video here :
---
That's all for today, folks...
Until next time... Have a nice day everyone...
Thanks for reading my blog...
---
Love
Priyan
---

---
Explore Life with Priyan...
---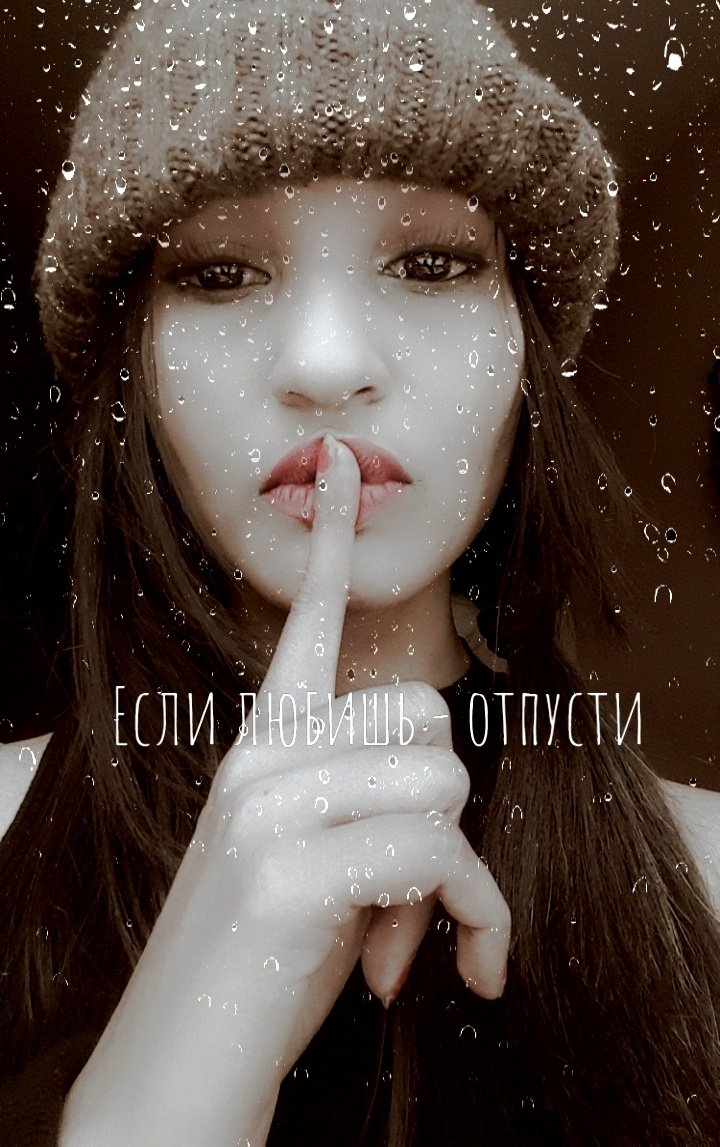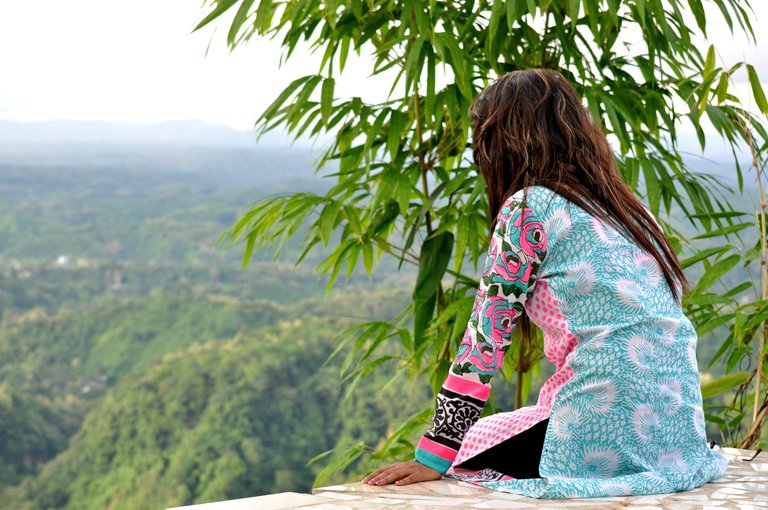 "I am @priyanarc... An architect, a dreamer, and a passionate writer who loves to write about life. I try to present my own perspective and experiences. Please leave your feedback and criticism because it's the only way I can know and reach your mind and thought easily..."

---
Find me on youtube...
Don't forget to subscribe to my channel...
You can find me on Twitter...
Original post written by @priyanarc...
All the pictures used are captured by the author...


If you want this kind of GIF for yourself, Let me know...
---
---
---