The tale of the last Sunset - I have enjoyed the enchanting sunset recently | Kharkiv, Ukraine
My morning started with a lot of positivity and good vibes. When I have started checking the notifications off my phone, the first notification I got was Hive 1$, pretty amazing news for all of us and I am sure many creators like me enjoying this sudden pump. Winter is coming and the weather was intense during the whole last week. Rainy and cold wind have created dark gloomy days and I was so unproductive. I was a little bit sick due to seasonal changes and also had no energy like in summer. We still have time before the arrival of winter, this is the transition moment of nature before autumn. I also have some upcoming events and I am really excited about them.
I have mentioned before that this summer was adventurous and a blessing to me, I never thought to spend such a beautiful summer in my life and I mean it. This was the best period of my life within 4 years of Ukraine's life. I am sure if you check my blogs and videos regularly, you will understand what I am trying to say.
I have been taking a lot of pictures of sunset moments from different locations. The pretty simple reason I would say, I love the sunset. I have increased the sunset summer collection by taking enormous pictures and I am sure my gallery will stay full up to the middle of winter. This moment is so soothing and honestly, when I edit stunning sunset moments, I feel relaxed and really enjoy editing these pictures. I have a plan to take seasonal sunset moments as well, I mean I will try to show how the sunset looks like here during autumn and spring.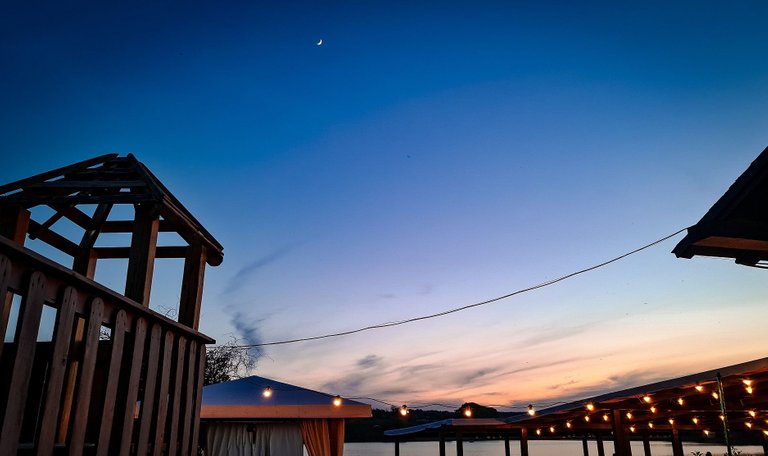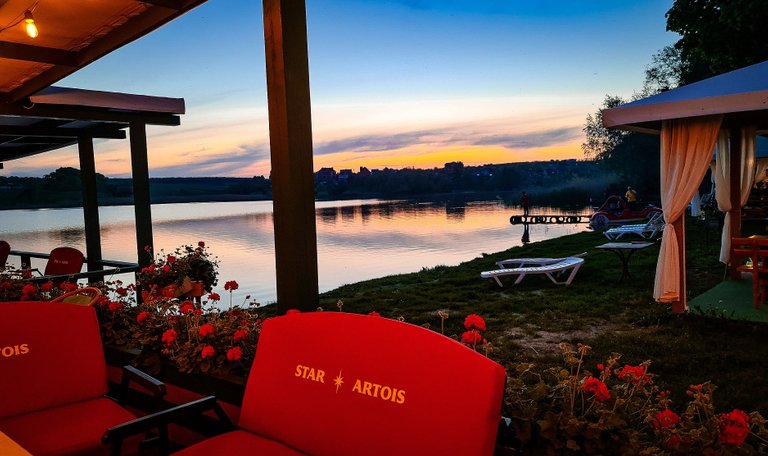 These pictures I have taken a few days ago from Bereg, this location has become my go-to recreational center. I mostly drink coffee there, walk on the riverbank of Lozovenka and enjoy the sunset. I don't do much there, not even a BBQ party, I just love the spot that's why I go there. This spot has become my current favorite lately, not very far away from the city and anytime can call a taxi.
The best thing I love about sunset is the sky, it seems like someone or a painter freshly painted using vibrant colors and turned the blue sky into a picturesque art piece.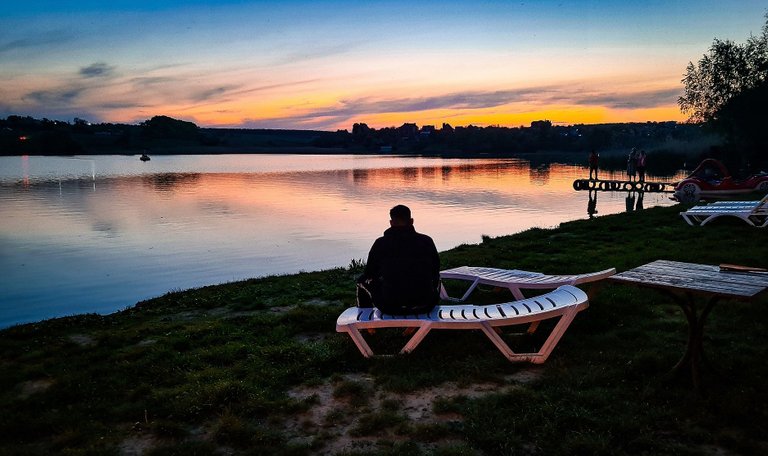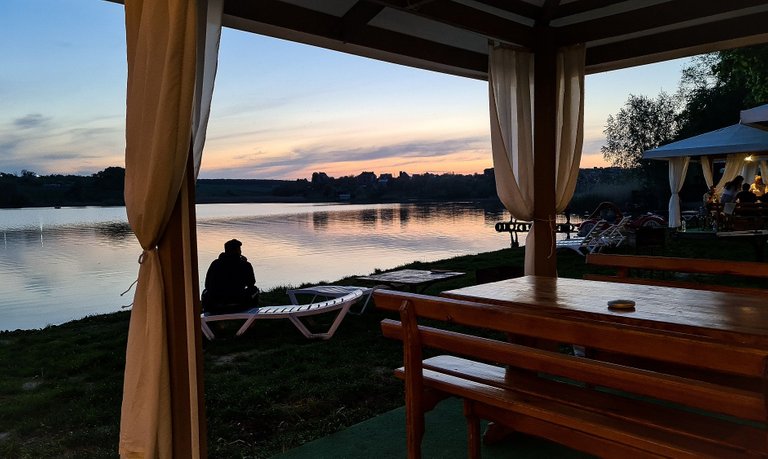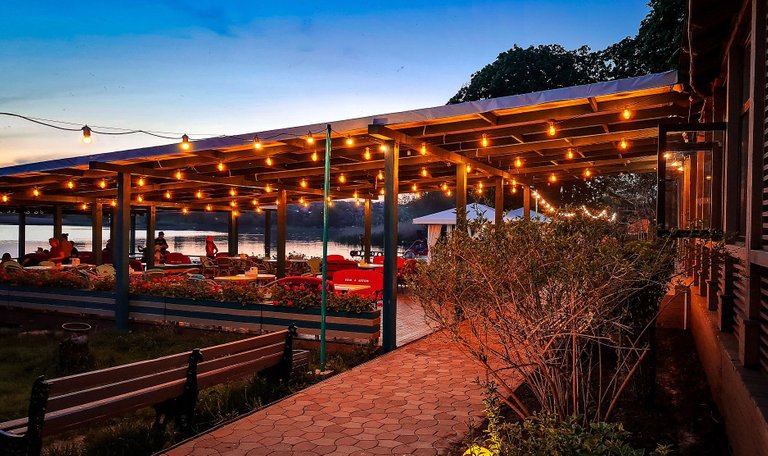 Bereg itself is a beautiful recreational spot, a lot of activities can be done there especially during summer. I wanted to hire a boat and wanted to go in the middle of the river. My thoughts were to enjoy the sunset from the middle of the river but it was not possible. For some reason, boating is not allowed here not even fishing. So all I could do was sit on the riverbank and enjoy the calming sunset.
Sometimes this sunset seems mysterious to me, I mean the atmosphere, the colors always create magical scenery and magic can be mysterious sometimes. People find this moment relaxing and I completely agree with them, I guess the soothing calmness help to relax our mind and body.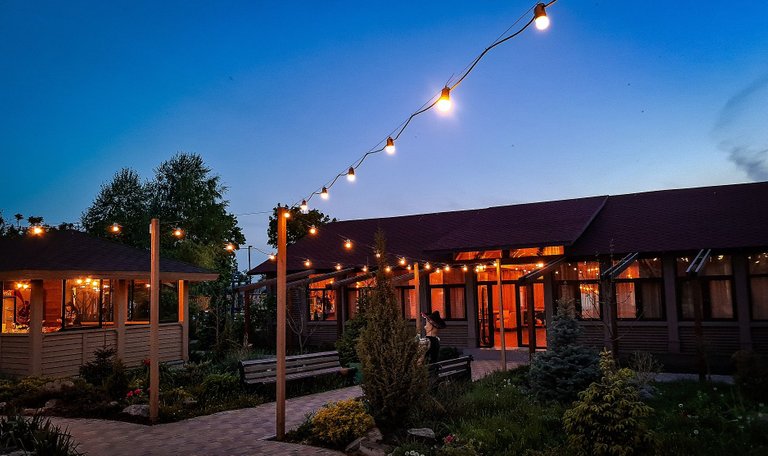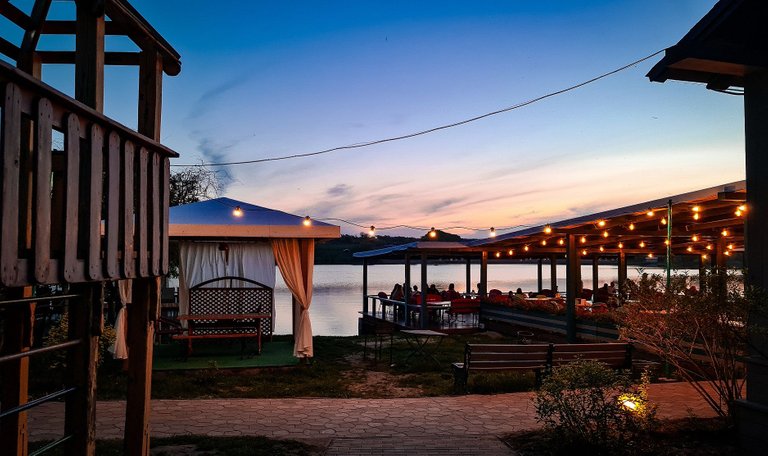 I also took some pictures of Bereg resort as well, especially the gazebos and cottages. My thought was to see how Bereg looks like during the sunset moment. I must say this is one of the beautiful location near the city. Many people come here every day and enjoy their time here, this is one of the popular Dacha in Kharkiv.
Why Bereg is popular, according to my observation I feel the location of the complex and facilities made this spot popular among native people. First of all, it is one of the nearest spots to the city, transport availability, restaurant and last but not least because of the river. From here, the beauty of the Lozovenka can be seen...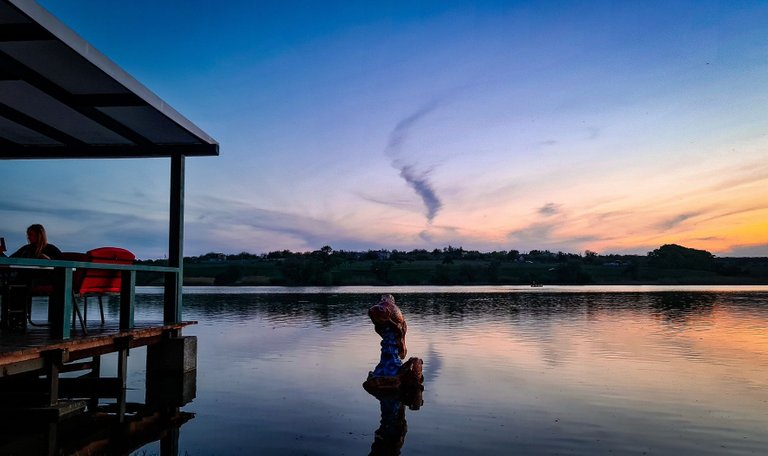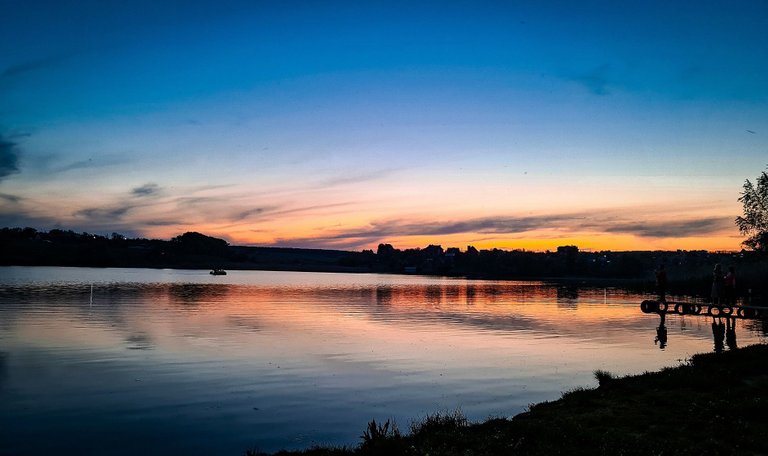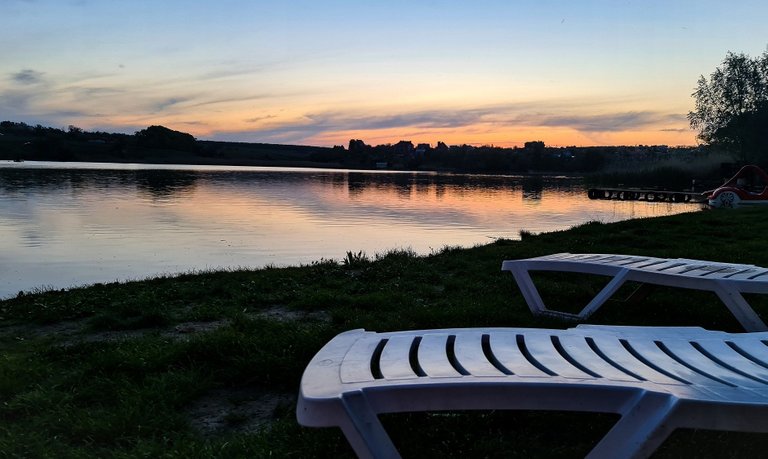 I tried to focus on the reflection while taking the pictures, don't know whether I was even close to representing the exact beauty or not. I have used my cell phone (Samsung S20 Ultra) and retouched these pictures using adobe lightroom.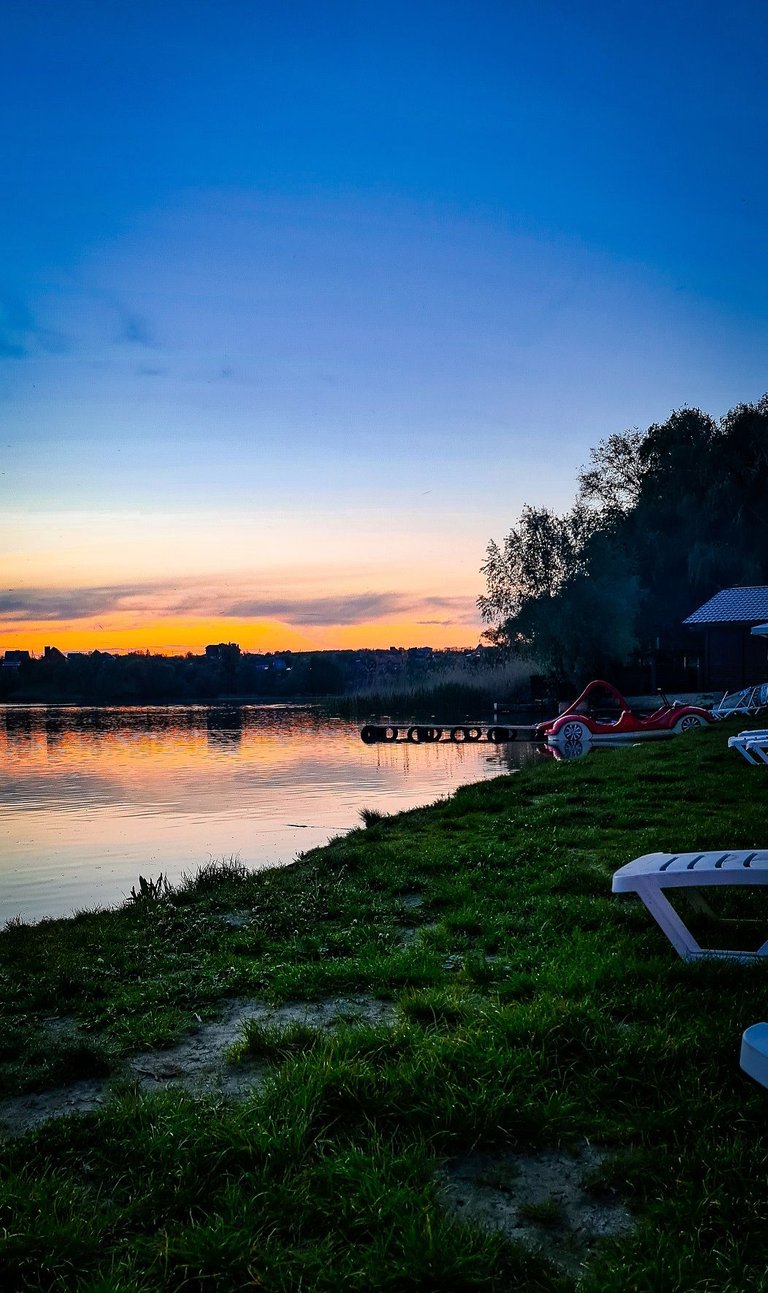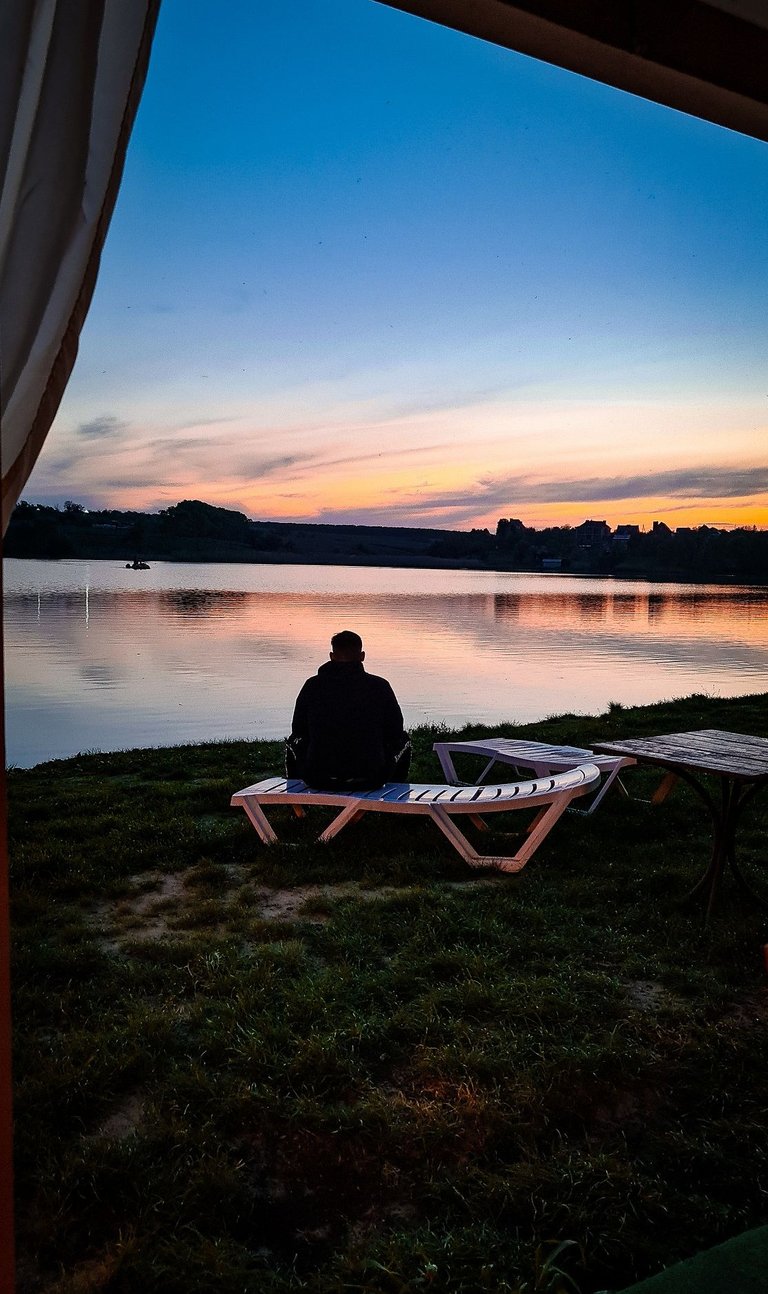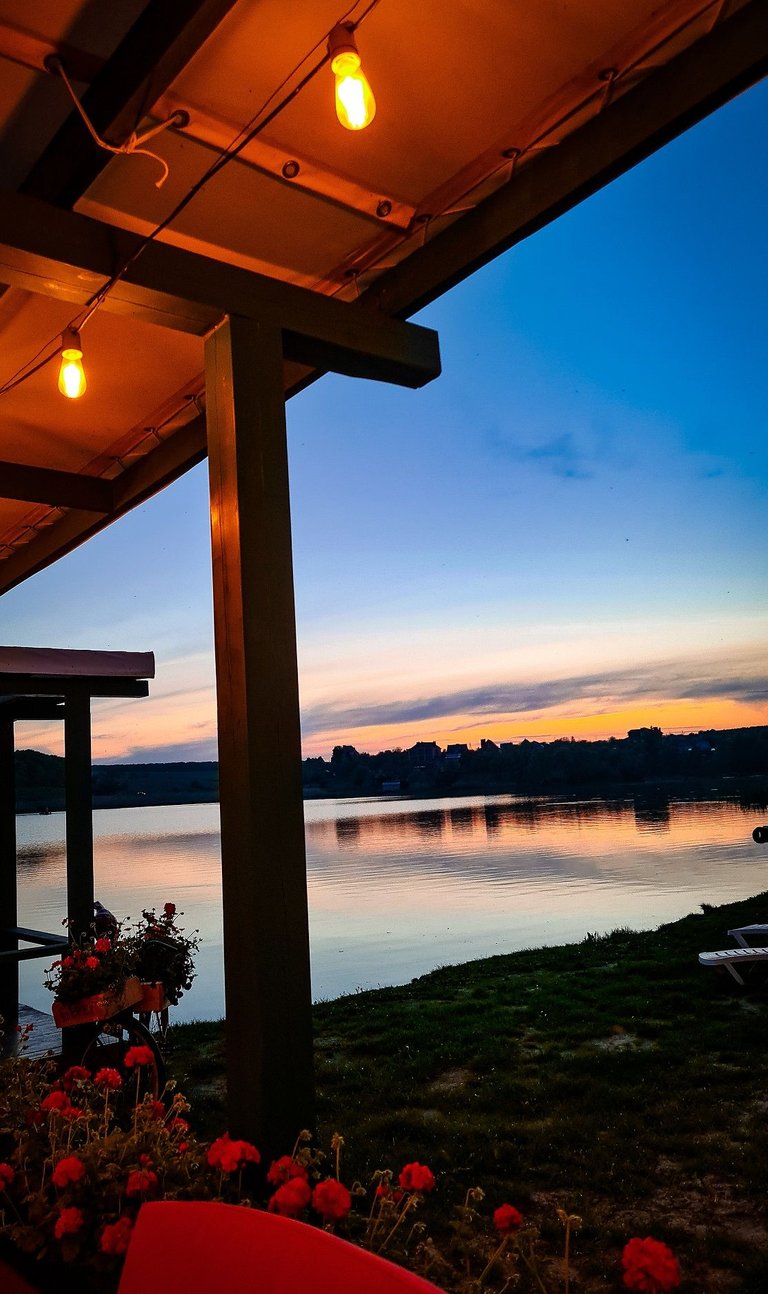 *I have heard that this river turns into ice during winter, I really want to see that because I have never seen such scenery. I know most photographers love sunset moments for photography but my case is different. I am not a photographer and will never consider myself a photographer. I enjoy taking pictures and love to share them. I create memories so that when I will in need of psychological therapy, these pictures will play a therapeutic role. People always love to recall good moments in life and when someone is having a bad time, good moments always cheer them up... *
These are all my thoughts based on my observation, what's yours...
That's all for today, folks...
Until next time... Have a nice day everyone...
Thanks for reading my blog...
---
Love
Priyan
---

---
Explore Life with Priyan...
---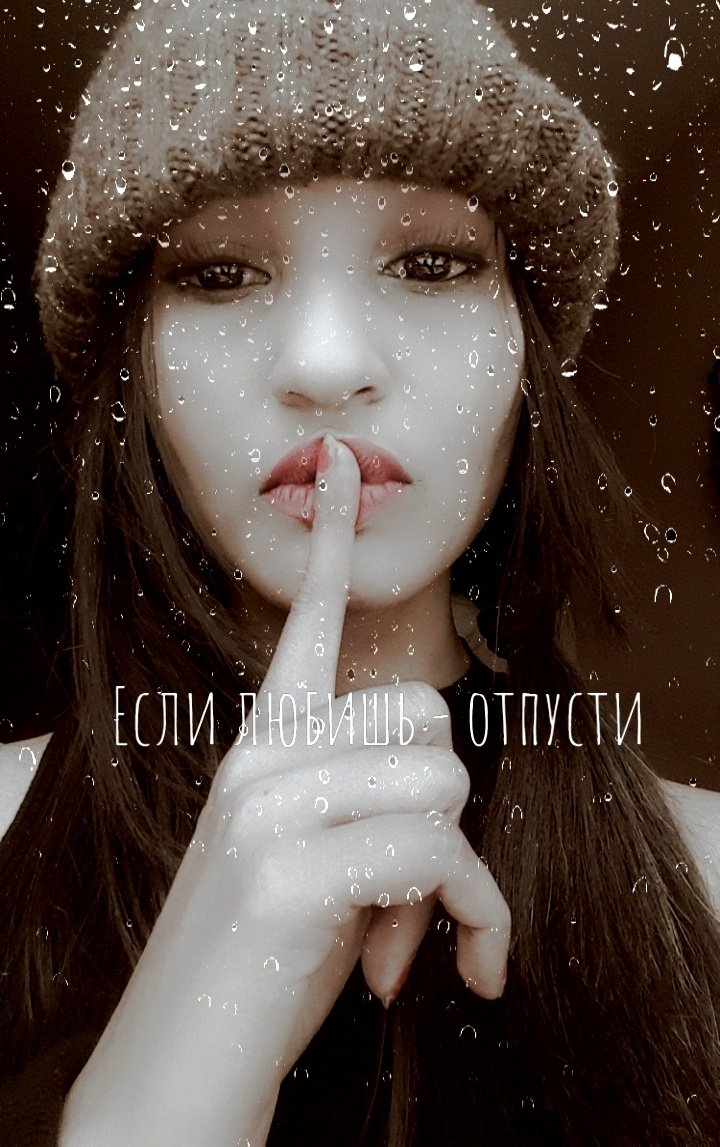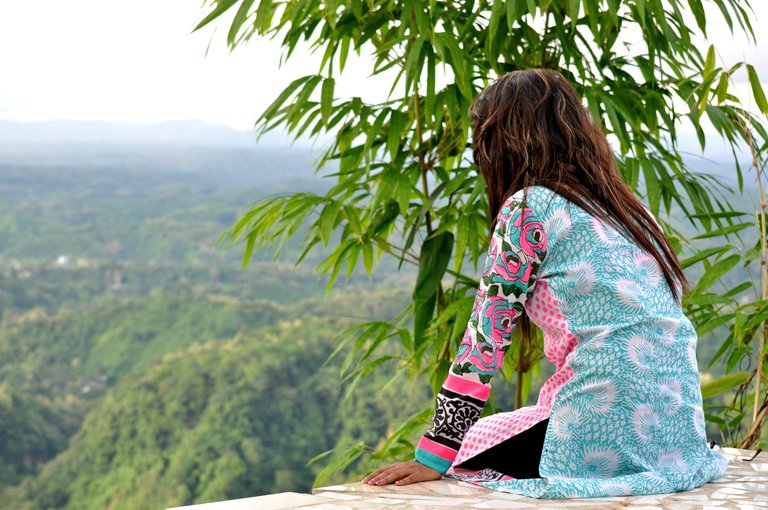 "I am @priyanarc... An architect, a dreamer, and a passionate writer who loves to write about life. I try to present my own perspective and experiences. Please leave your feedback and criticism because it's the only way I can know and reach your mind and thought easily..."

---
Find me on youtube...
Don't forget to subscribe to my channel...
You can find me on Twitter...
Original post written by @priyanarc...
All the pictures used are captured by the author...


If you want this kind of GIF for yourself, Let me know...
---
---
---