Positivity of Spring - Thoughts of the day...
I woke up early in the morning with swollen eyes. No, it's not depression or anything upsetting, it happened because of allergy. Tomorrow I am going to travel and the location is called Quartz Quarry. I wanted to go there in summer but the trip was not arranged properly and finally, the day has arrived. This is a mining spot where quartz and sand are normally mines. The village name is known as Novoselivka. The last time when I was there, the entry was off for general people so as usual, I forced Polina to organize this trip... I am very excited about this trip...
I have tons of work that needs to be done today because tomorrow I will not be able to do anything. I have to travel a lot and the location is really far away from the city. I wanted to go to the salon for nails but I guess I won't be able to manage time as I haven't take any appointments.
Recently I have discovered some Russian songs. I must say there is something in Ukrainian and Russian music and I became a fan of their music. I never listen to the native music of my country, don't know why. I am very selective when it comes to choosing my playlist music and people never listen to such songs. My partner always tells me that the songs are boring even my younger sister also agrees with his words. That's why I never share my personal taste in music.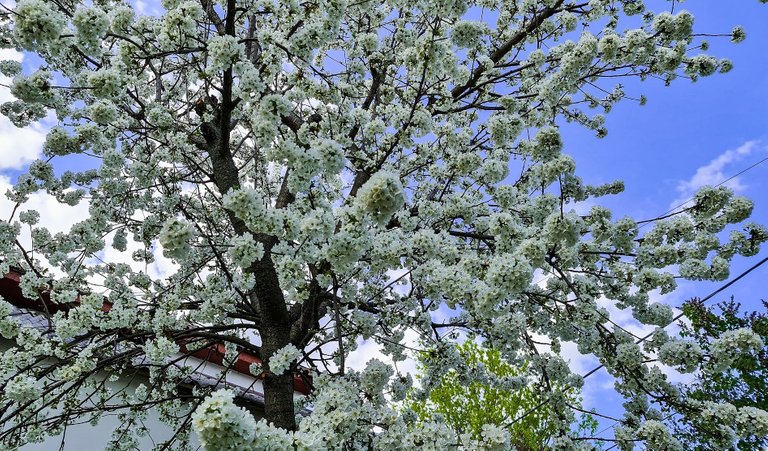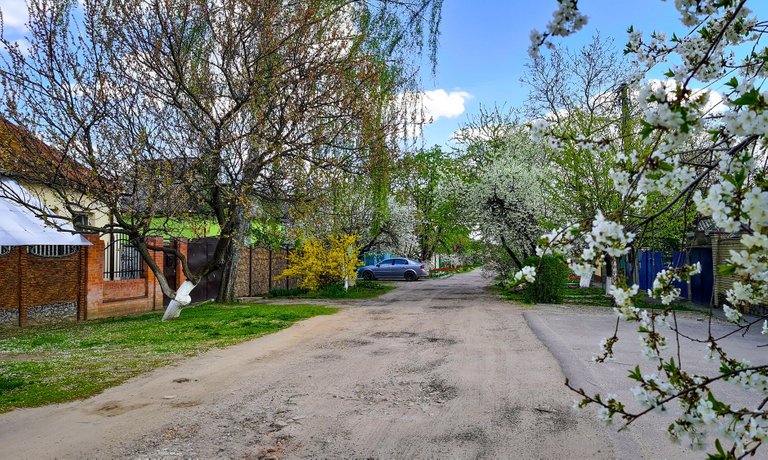 As I will be travelling tomorrow so today I was cleaning my phone gallery. While emptying my gallery I have found these photos that I have taken last spring. I was recalling the memory instantly. This was a residential neighbourhood, a very calm and nice spot for living. Only Ukrainians live there, foreigners are not allowed there. Most of the residences are from the soviet period and people are living there until now. Even there is a restriction, you can't just walk here and there. People, there are very conscious about the safety of their garden and you can't touch any single flower there. You can take pictures but you have to maintain distance...
The last time when I was taking pictures, one owner of the residence came outside and was asking me a lot of questions. Then she said to stay away from her garden otherwise her tulips will be destroyed...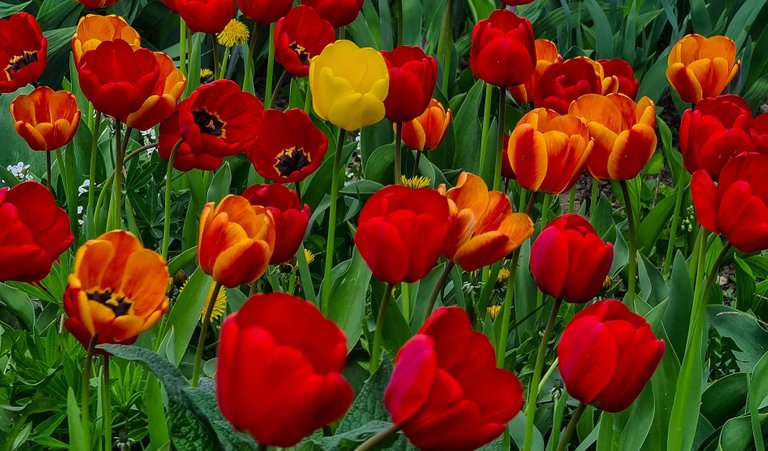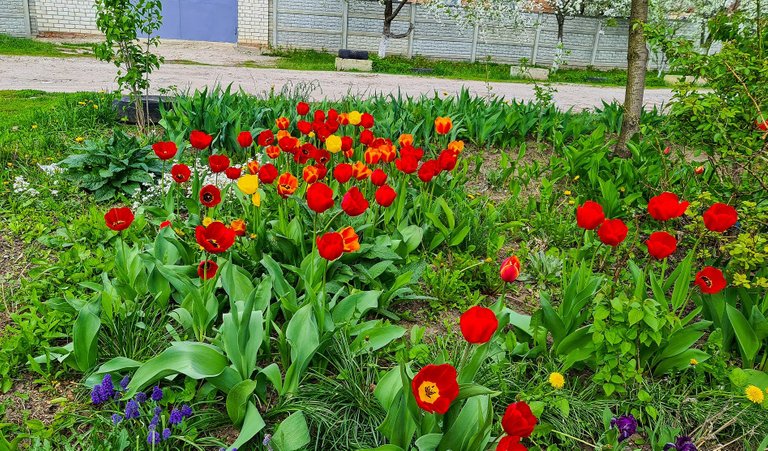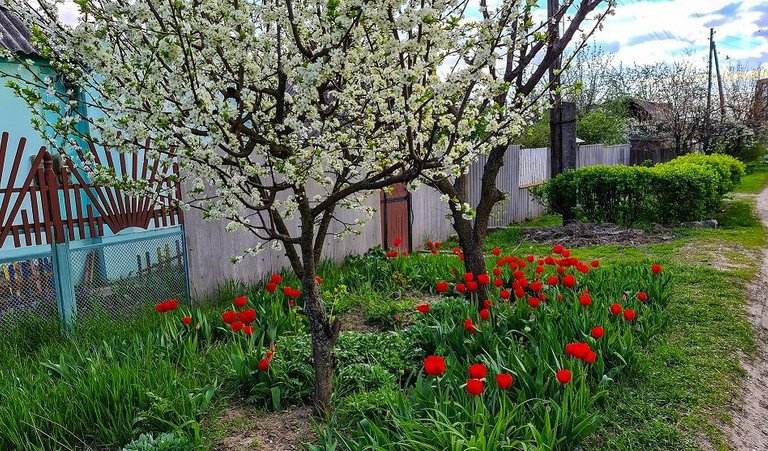 This was her garden, some red tulips had bloomed. She was kinda rude and I was thinking about how she had found me. Because the garden was in front of her home and outside of the boundary and near the street. Anyway, I have got a lesson on that day and I am not going to go back there again...
Also, her apple tree was full of flowers and seeing her concern, I have realized how much she loves her garden. She was kinda obsessed with her garden. I must admit one thing, her tulips were beautiful and I saw her effort too. She had put a lot of effort into growing these flower plants especially these tulips.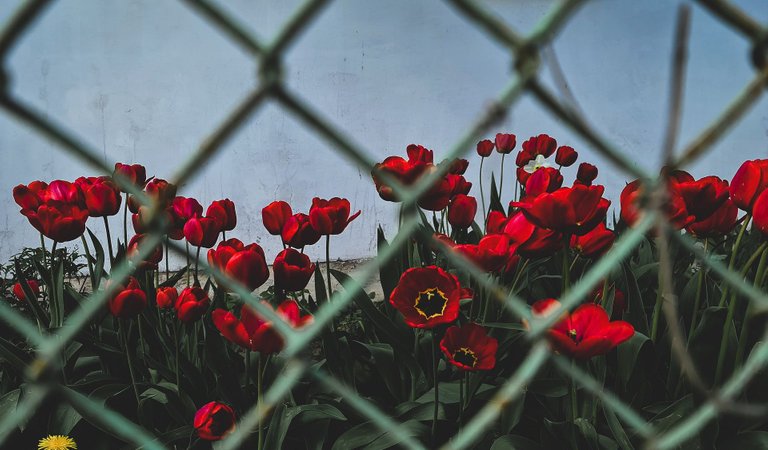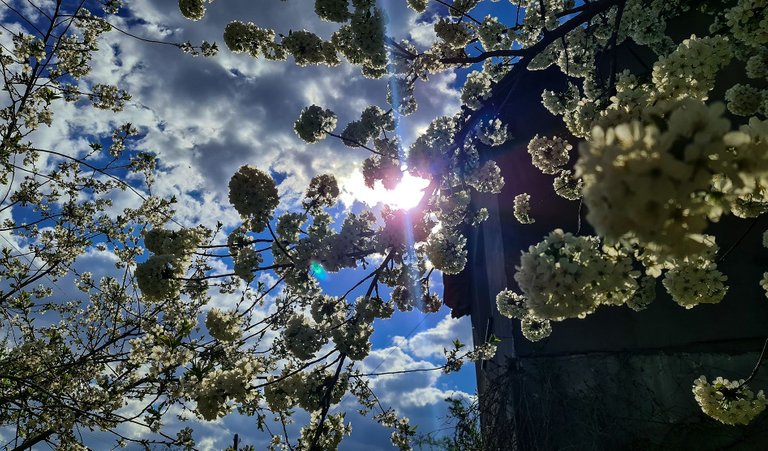 I have also taken some pictures from different locations and it is time to say goodbye to them. I am not sure whether I am going there next year again because I have found some cool places for a long walk. Besides, that bitter experience will kinda bother me if I go there.
Probably people are friendly here, probably I don't know how to interact. Honestly, this is my weakness, I am not very interactive. Yesterday one of my old classmates suddenly called me and it took me time to remember her...
I was kinda shocked to see that she remembered me and kept my number on her contact list. We all are graduated now and doing work in different sectors. So, we don't connect with each other regularly. The course was for a short period so our bonding was not that strong. Seeing her positive attitude left a very important lesson for me...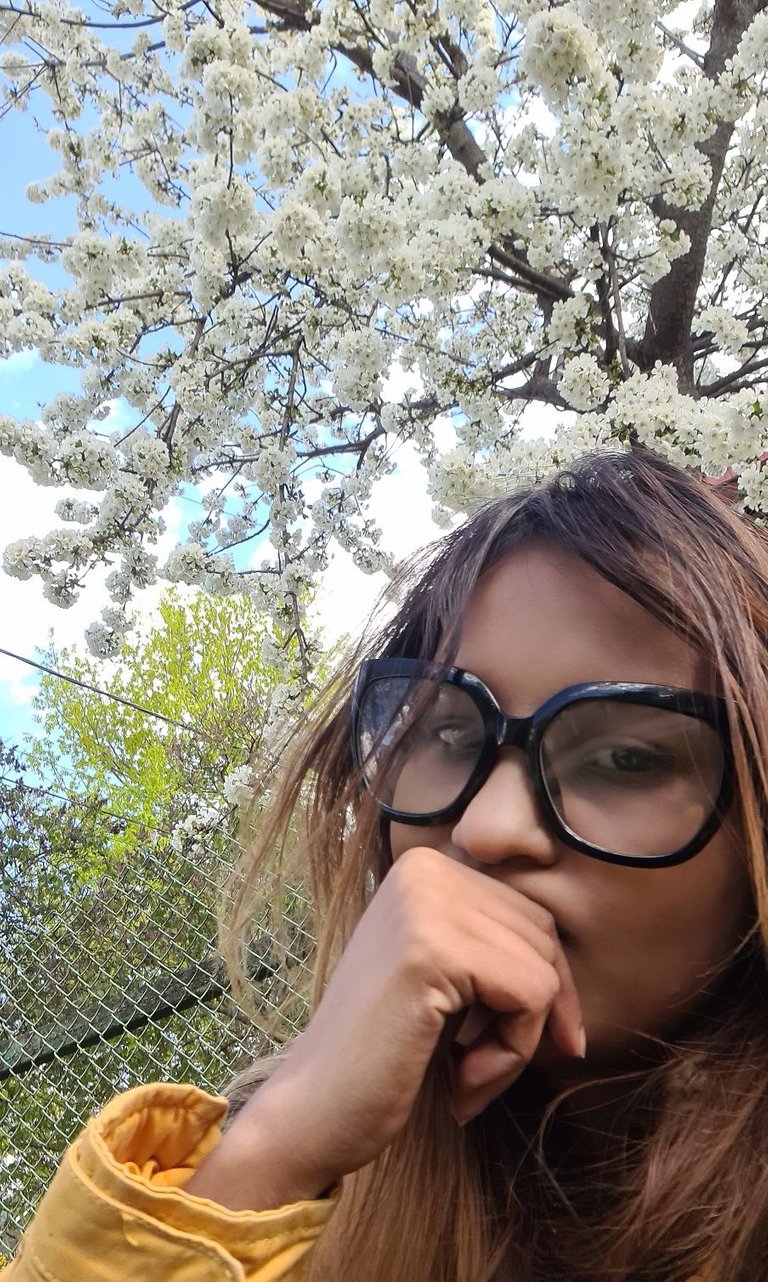 I am not gonna make this post long, kinda boring thing I have written so far and I am not going to make my readers bored. I just need to adjust few things in life and also come up with a positive attitude. I am working on that too and also trying to become an extrovert a little bit. It is not bad to open up yourself in front of trustworthy people, you just need to recognize them...
That's all for today, folks...
Until next time... Have a nice day everyone...
Thanks for reading my blog...
---
Love
Priyan
---

---
Explore Life with Priyan...
---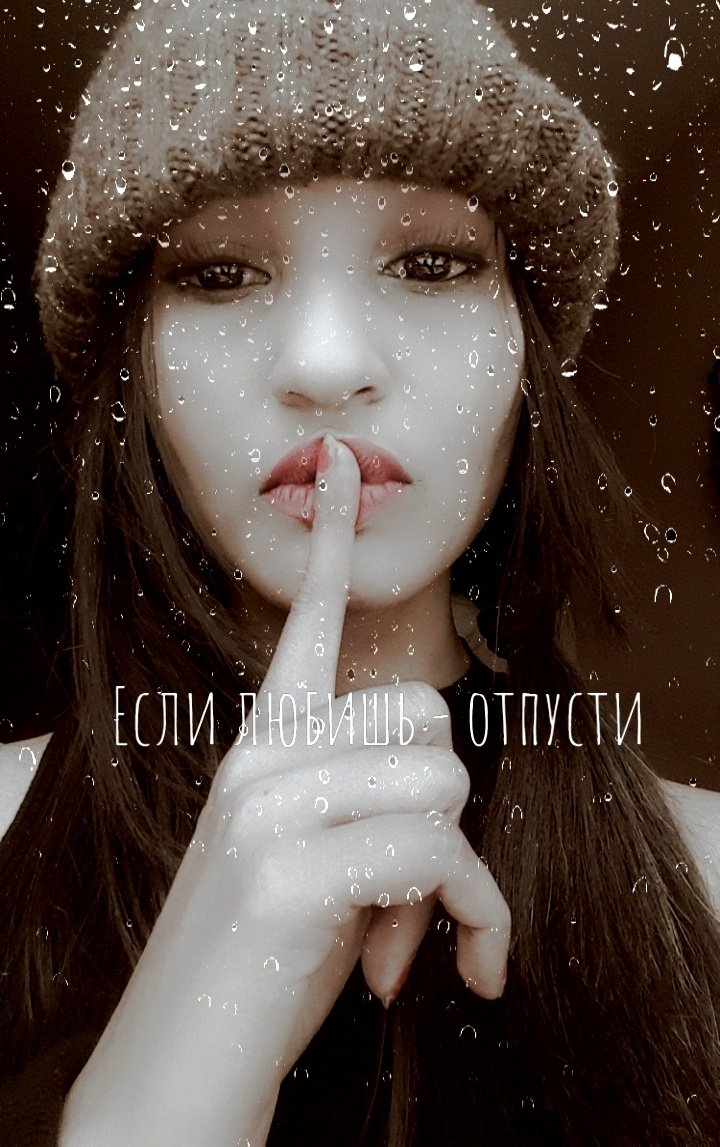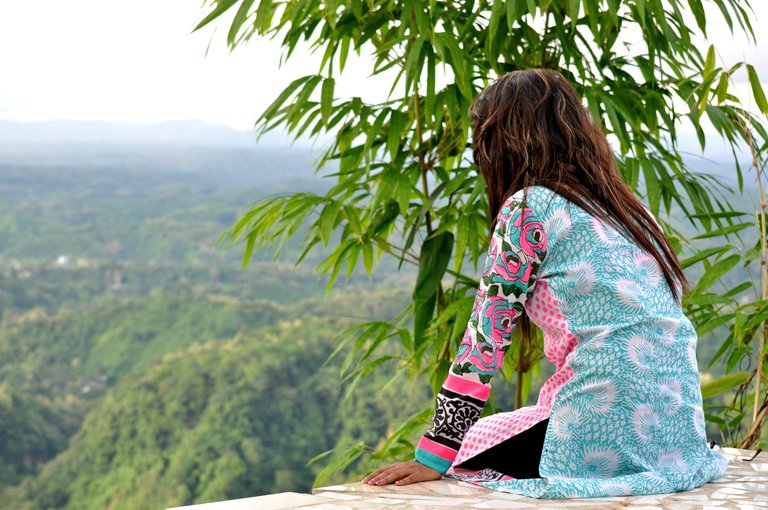 "I am @priyanarc... An architect, a dreamer, and a passionate writer who loves to write about life. I try to present my own perspective and experiences. Please leave your feedback and criticism because it's the only way I can know and reach your mind and thought easily..."

---
Find me on youtube...
Don't forget to subscribe to my channel...
You can find me on Twitter...
Original post written by @priyanarc...
All the pictures used are captured by the author...


If you want this kind of GIF for yourself, Let me know...
---
---
---