Our lunch date - My beautiful Sunday at "Trattoria Sardinia" , Kharkiv - Ukraine

The last 2 days were intense and I was really very sick because of the Vaccine pain. I have spent my whole day lying on the bed and barely could eat anything. I mostly ate liquid food and slept throughout the day. I didn't even care about my work and social life and for a while unwillingly I gave my body rest and laziness. Anyway, after observing this situation of mine, my partner decided to give me a nice surprise. He chose the weekend because he was free and also I was feeling better than before. He took me for a nice lunch...
He also did all of my house chores which were completely unexpected and took good care of me when I was sick. Today is Sunday and it has been raining heavily outside. I need to go out to buy dog food and also need to finish paying my wifi bill. I don't want to be late when it comes to paying bills, it's super annoying. I am going to stay at home mostly because I am afraid that outside cold weather might make me sick again. I can't afford another sick day and also can't afford to take another day off from my workplace. Already took the day off from them.
Yesterday was super special, normally we don't go out for a date, our relation age is 4 years so dating day is kinda rare. Currently, we both are doing the jobs and he stays busier than me. His medical profession kinda annoys me sometimes but I can't complain because he is now a residence doctor, he has responsibilities towards his patients. His working schedule is different and sometimes he doesn't even get time to eat his lunch or dinner in time. So, as a partner, I shouldn't complain about his work schedule, it is his profession...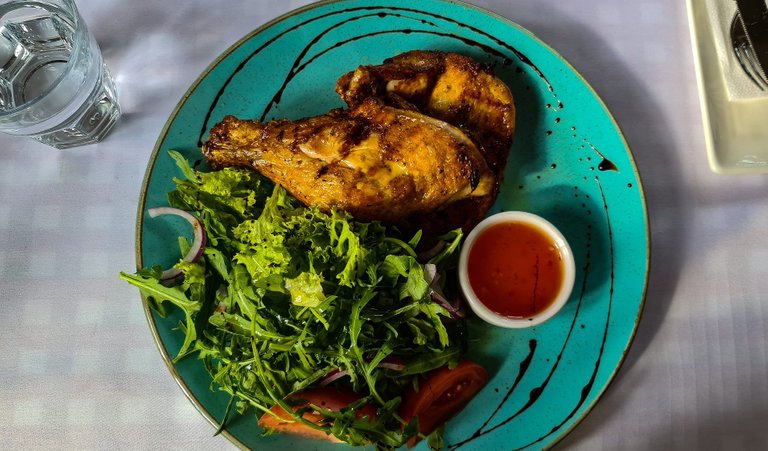 My Beautiful Sunday
---
A day before the weekend my partner reserved a table for both of us at Trattoria Sardinia. Trattoria is an Italian restaurant that serves authentic Italian food. It is an Italian-style restaurant company that serves its customers less formal, home-style food. They provide home delivery too here in Kharkiv and they have 5 restaurants in Kharkiv. We went to the closest one near to our home which is located at Akhsarova Street.
I have been to Trattoria before, I like their fresh pizza and pasta a lot. People mostly enjoy their bread, salad, and wine, I don't drink wine much except on specific occasions so I haven't tasted their wine before. Anyway, we decided to go there before lunch. My body was weak so it took time to get ready and heading over to the restaurant. At first, we thought to go there on walking but later we changed our plan and took a taxi. The restaurant was nearby but my body couldn't afford that long walk.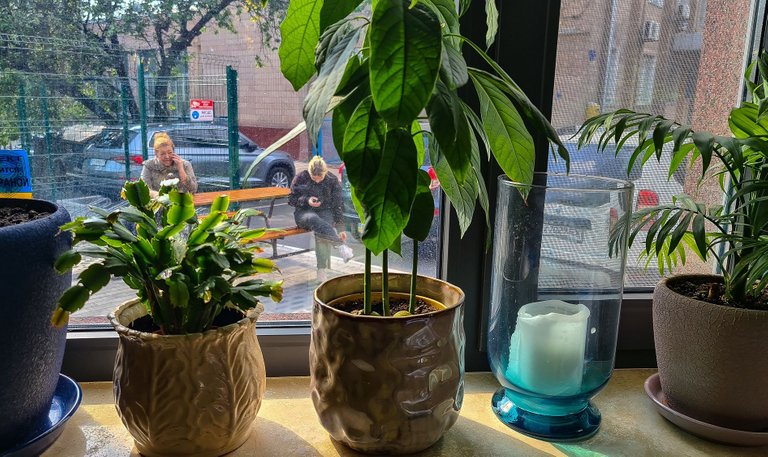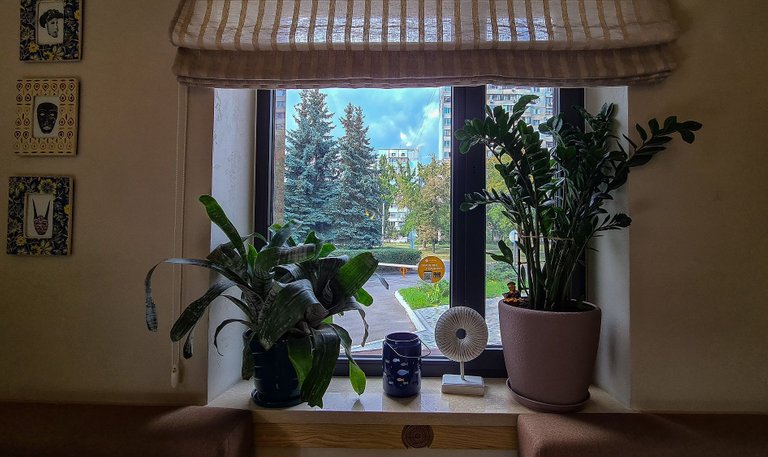 We reached there around 2'0 clock at noon and a nice waitress welcomed us and show us our table. The table was at the corner of the restaurant near the window. I am very choosey when it comes to choosing a table and my partner knows that. Because I often prefer corner-window, natural light space or near the decorative wall. I never choose the center table or the table that is located in the middle, I don't feel comfortable sitting in the middle...
This time we choose the window area, the space was full of natural light and was giving home vibes. Instead of taking the restaurant pictures, I have taken the window space picture. I felt like it would be unique to present the small space instead of showing the whole vibes of the restaurant. I really like the location of our table at a first glance, it was cozy to look at and comfortable too...
The window sill was full of planter boxes and candles. Totally home-style atmosphere...Some framed vintage artworks were hanged on the wall...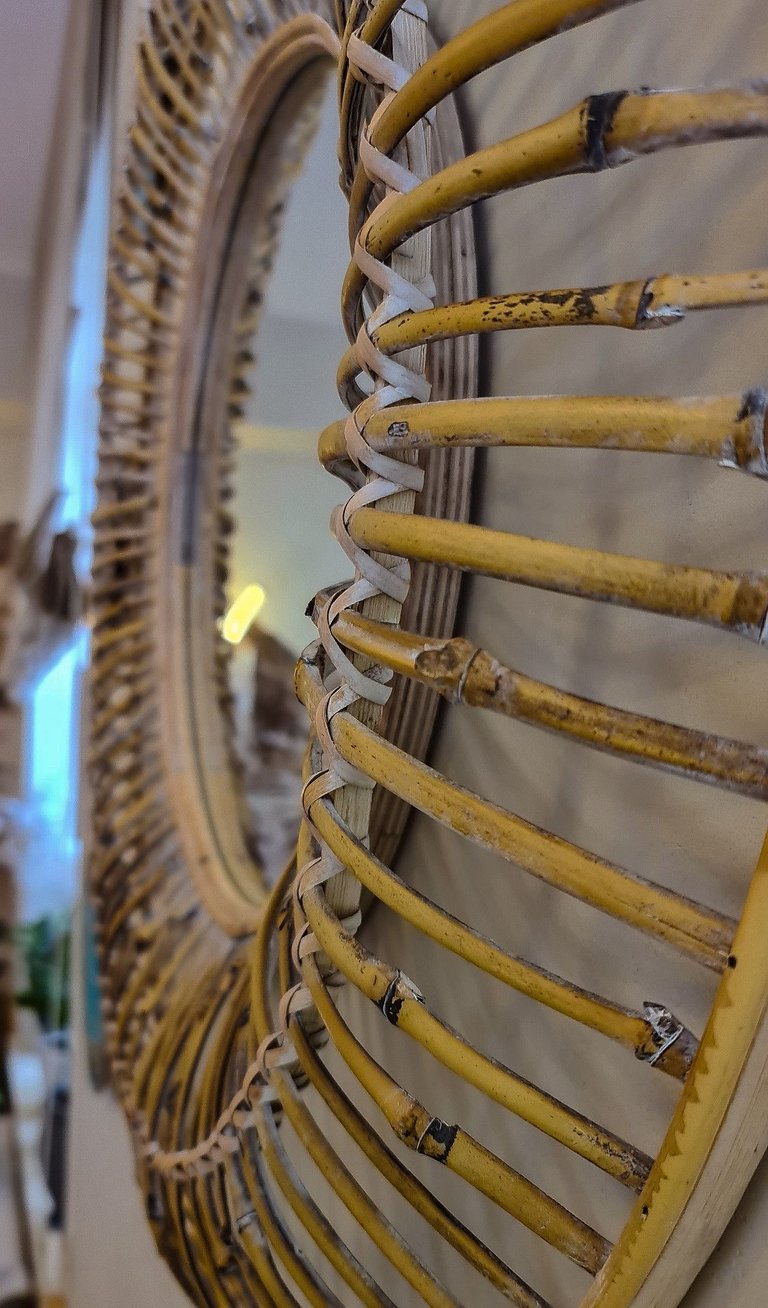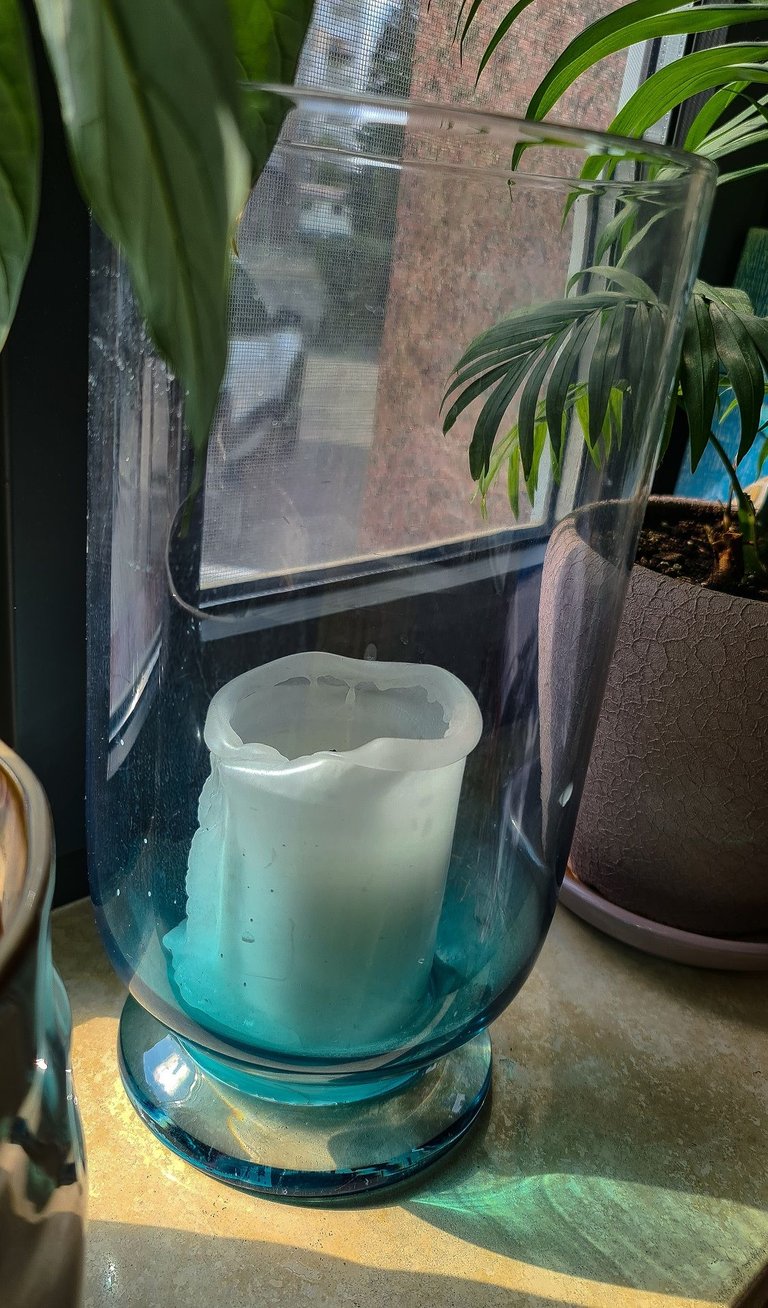 I was looking at the products and designs, they are generic products, nothing fancy and I have seen them thousands of times before but the only difference is how they were incorporated with the restaurant vibe. Honestly speaking that mirror I have seen before in my country. My country makes natural cane products, furniture, baskets, and mirror frame with the cane is one of them. Cane products are classical, handicraft products and mostly village people and indigenous people make them...
They are cheap in our country but here they are expensive and also rare. Seeing this mirror here made me astonished and I was thinking I had the same mirror in my native room hanging on the wall still. My mom use to like cane products a lot especially baskets.
I was thinking to buy this type of candle holder for my home for a long time but due to the low space at my apartment, I didn't buy it. Maybe next black Friday I will buy it for myself...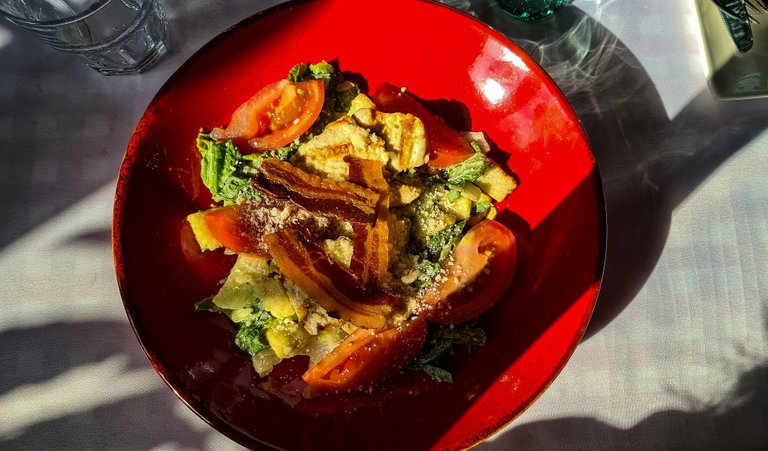 While exploring these products, I completely forgot to order the meal, anyway my partner did on my behalf. Waitress first-served Ceaser Salad with drinks first. It was our starter course and the waitress informed us that the main course will be served after 10 minutes. I had no idea what my partner ordered for me and seeing the salad really made me happy.
I love Ceaser Salad but without bacon. I don't eat bacon but seeing slices of bacon on the top of the salad kinda disappointed me. Anyway, this was classical Ceaser salad and it was our fault that we didn't inform the waitress to avoid bacon.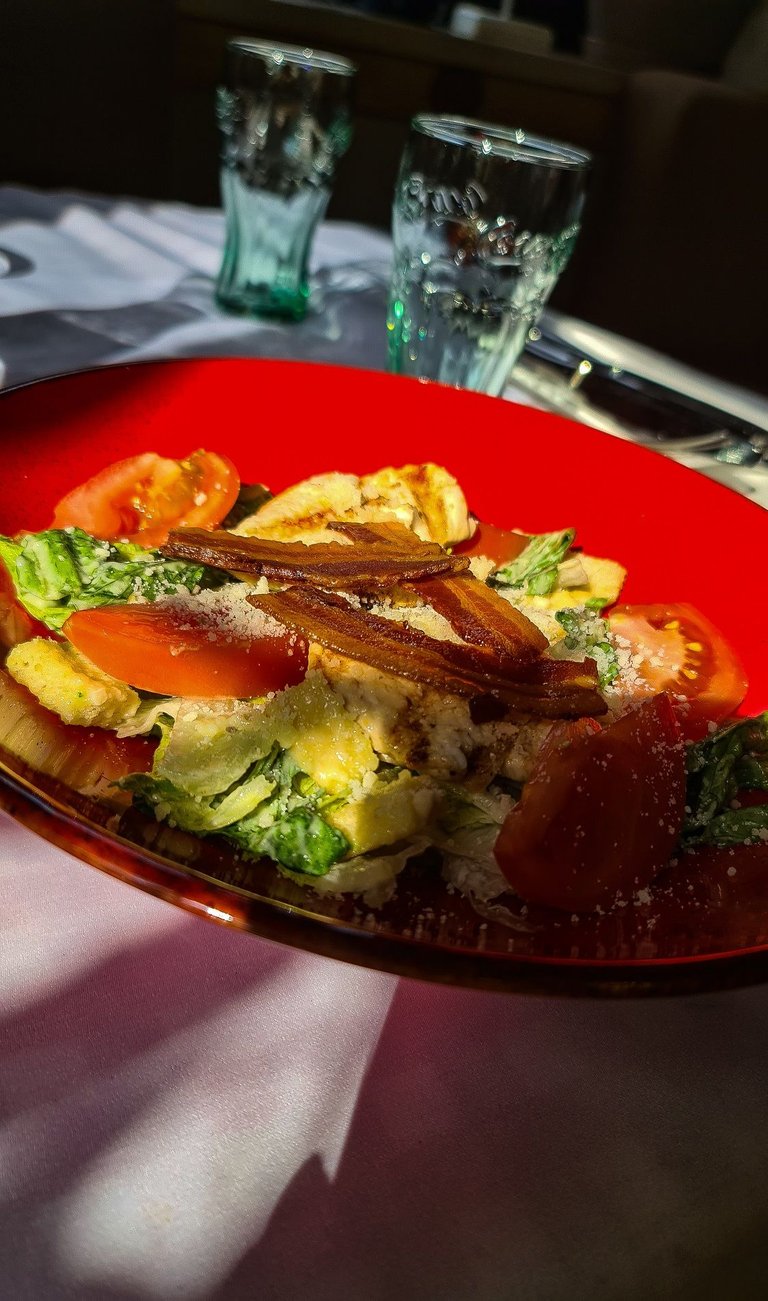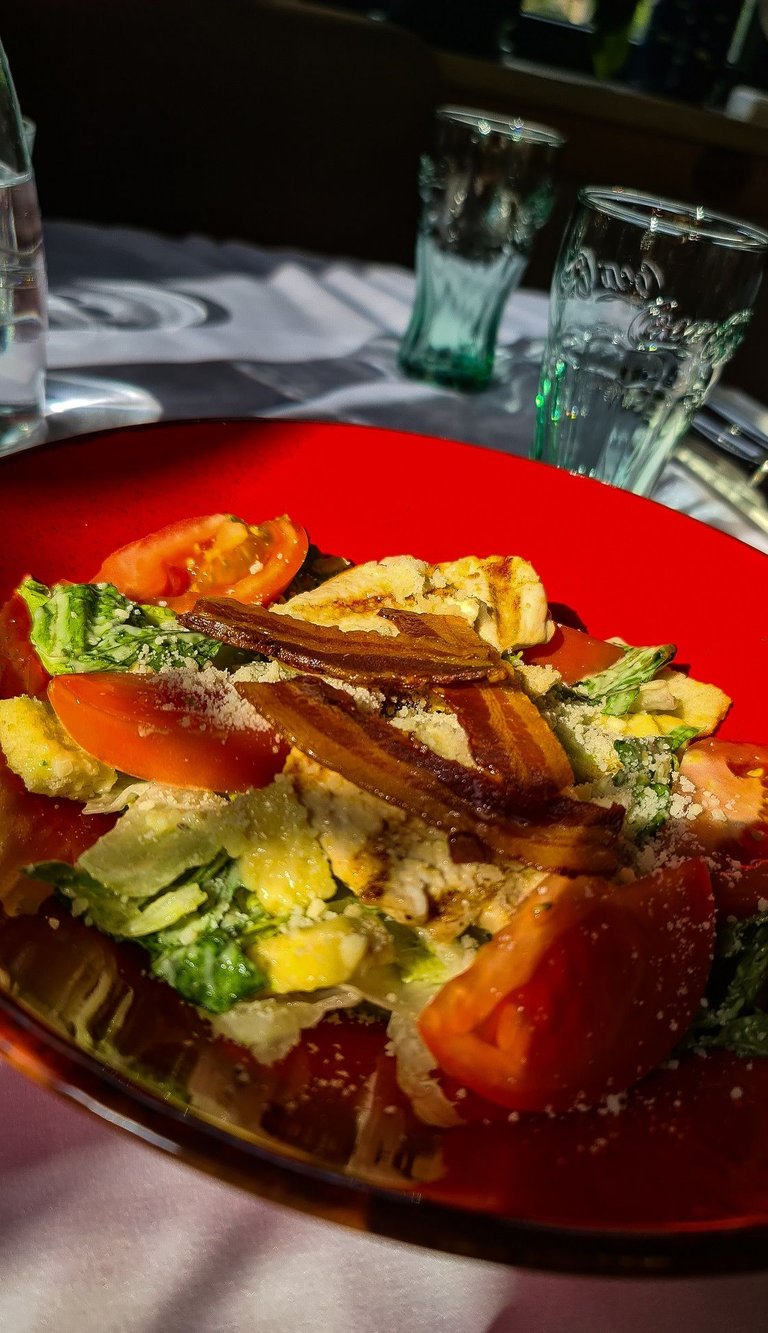 The salad was delicious, authentic flavoured fresh salad with crispy bread and smoked chicken... Recently, I am eating a lot of salad to maintain a healthy lifestyle, though, in the end, I always ended up eating junk foods. :P. The dressing of the salad was really good and it was a really good start to our lunch date.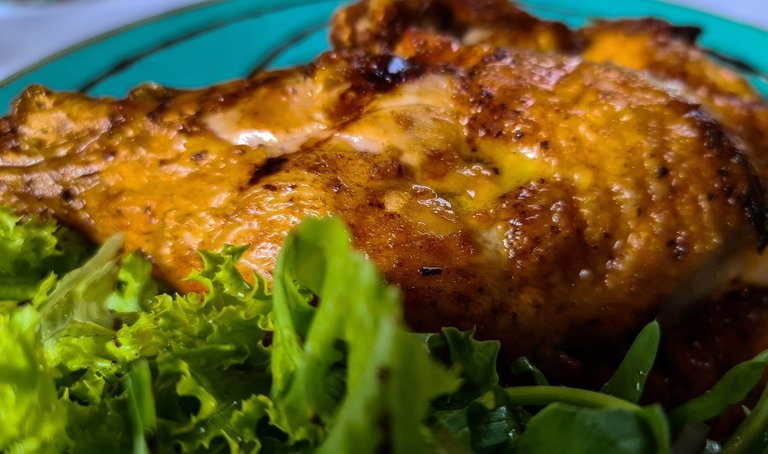 After 10 minutes, the waitress served chicken steaks. The smell was so good and I realized that the chicken would be so tasty at a first glance. The meat was juicy, tender and the caramel sauce elevated the dish to another level. A really good meal and also great for lunch or dinner.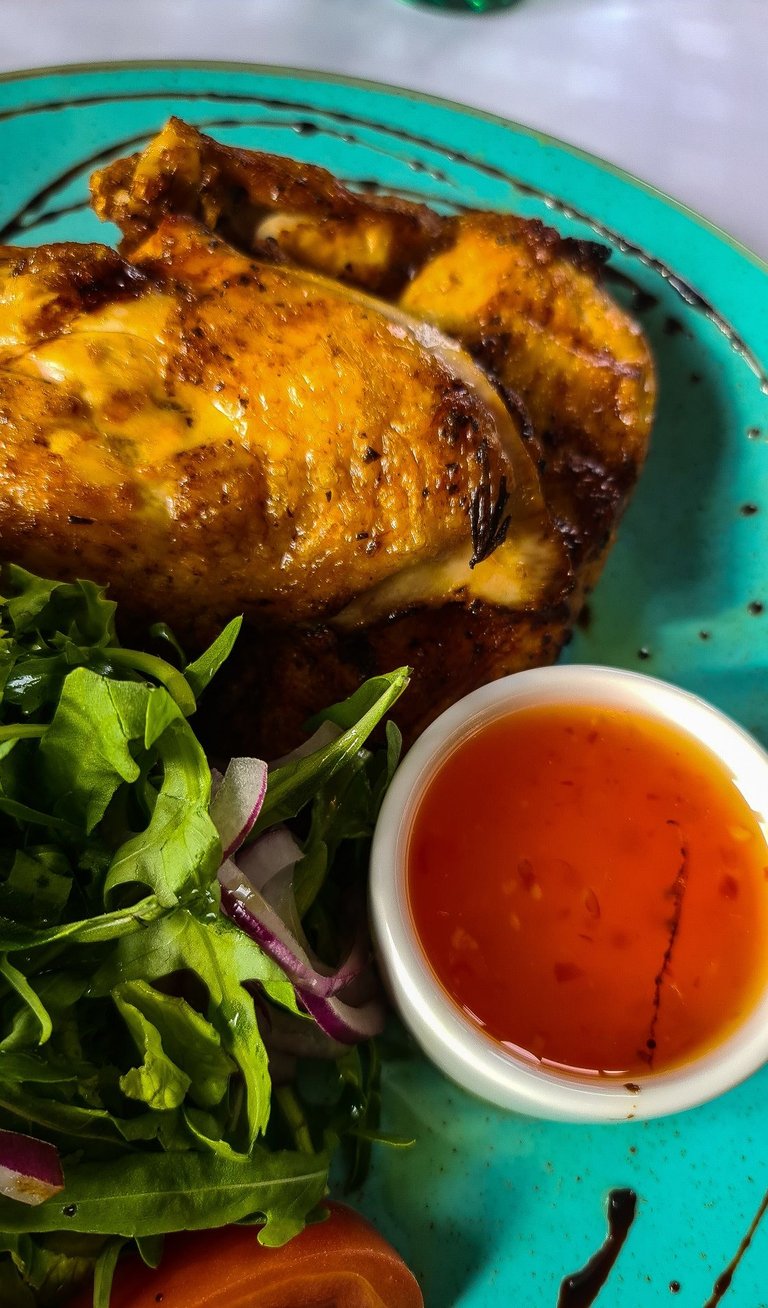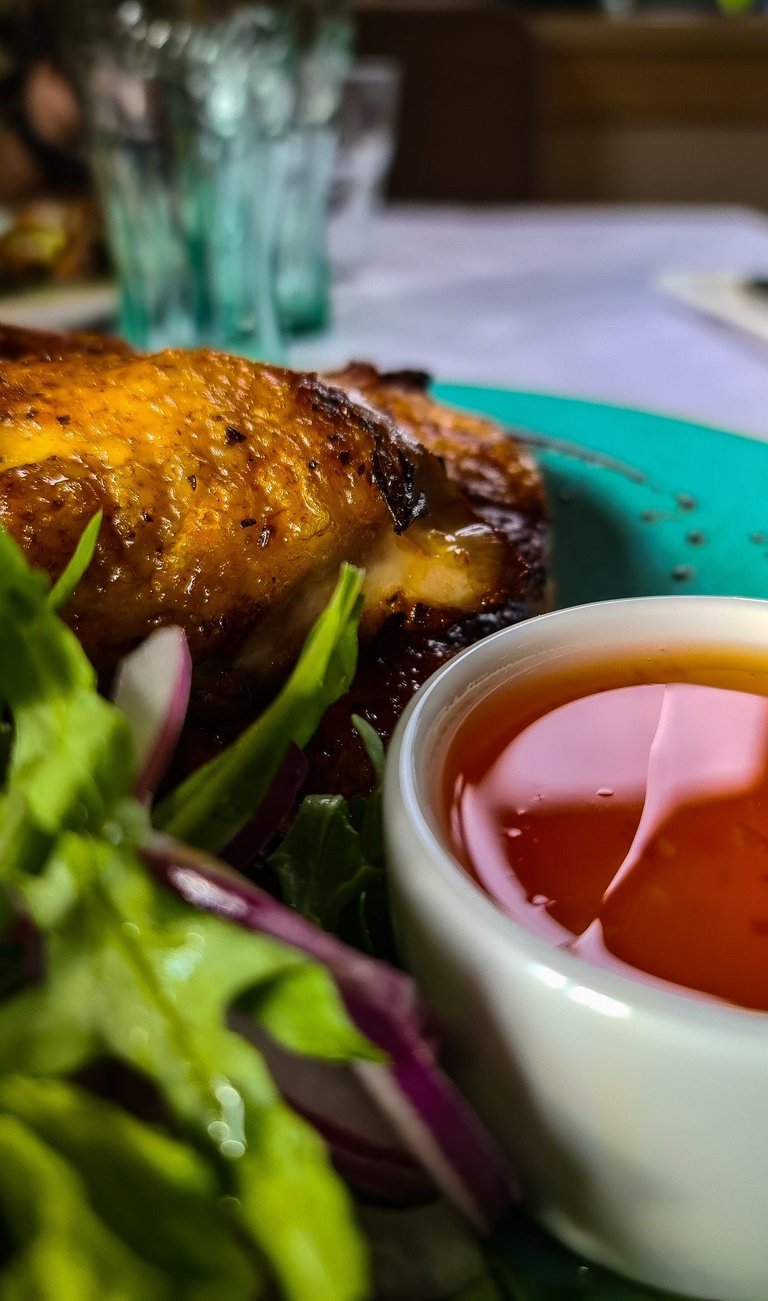 The chicken steak was served with hot chilli sauce and lettuce. I have tasted many good steaks here and it was one of them. I really enjoyed this lunch very much and felt like I have finished everything all of a sudden. Anyway, it was a good lunch date and after finishing lunch, we sat there, talked and spent quality time with each other...
It was a good day...
That's all for today, folks...
Until next time... Have a nice day everyone...
Thanks for reading my blog...
---
Love
Priyan
---

---
Explore Life with Priyan...
---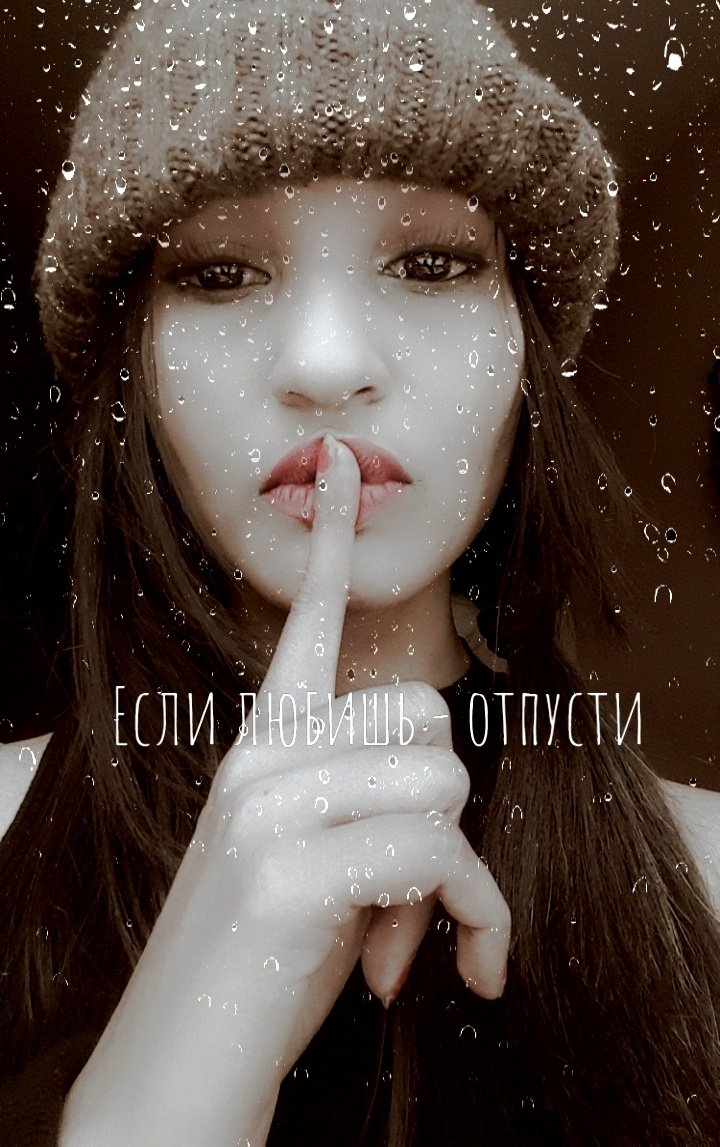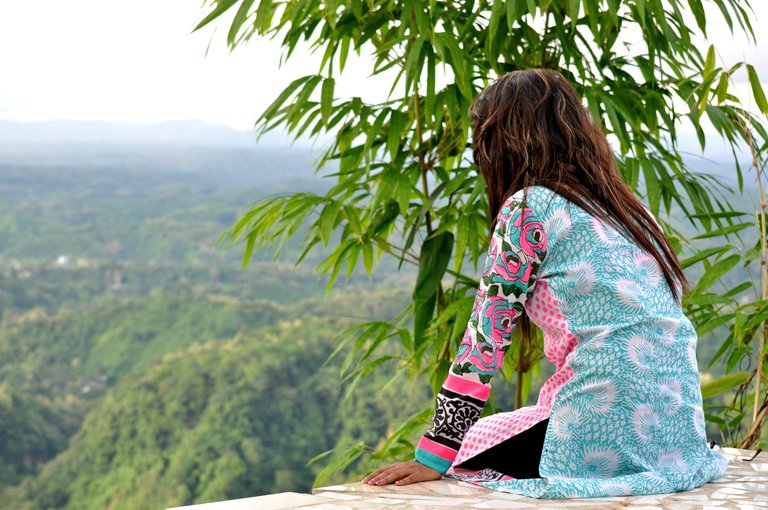 "I am @priyanarc... An architect, a dreamer, and a passionate writer who loves to write about life. I try to present my own perspective and experiences. Please leave your feedback and criticism because it's the only way I can know and reach your mind and thought easily..."

---
Find me on youtube...
Don't forget to subscribe to my channel...
You can find me on Twitter...
Original post written by @priyanarc...
All the pictures used are captured by the author...


If you want this kind of GIF for yourself, Let me know...
---
---
---