My Friday - Colorful Fall - Exploring Infrastructures and Sculptures of Kharkiv City, Ukraine
Yesterday we finally took 2nd dose of the Covid19 vaccination. What can I tell you? The entire experience was pathetic and honestly, right now I don't have any strength to do anything. I couldn't go to work, my hand is in pain and fever and body weakness is causing a lot of trouble. I can't move my left hand totally because of the pain. Even I couldn't sleep at night though I have taken a painkiller. I am not taking any kind of extra medicines because of the fear of reaction, already my body is weak and every single minute I am feeling dehydrated.
When I took my first dose, my body was in pain but not like the way I am feeling after the second dose. The temperature of the fever is not that high but because of the pain, my body is weak. After leaving my bed early morning, I tried to do some works but couldn't, rest is not helping at all because all I can do sitting on a couch without moving my body frequently. I don't have any energy due to any sort of work but I am trying my best to do physical activities to feel good. Water is helping a lot and I am eating much more than usual. My friend said this weakness will stay at least for 2 days, lets see how it goes...
We went to the Covid Vaccination center around 10.00 am, we were hoping that the rush/crowd/ queue would be less because of the working day. But we were wrong, a lot of people were waiting before us. Most of them were students because we went to Karazin Medical University where the temporary Covid19 vaccination center has opened. After waiting for 3 hours, finally, our turn came and we took the vaccine...
Honestly, after taking the vaccine, I was fine, the reaction started happening after 3-4 hours. It was summer weather when I have taken the first dose of vaccination and now fall weather, so the situation is not the same at all as previous...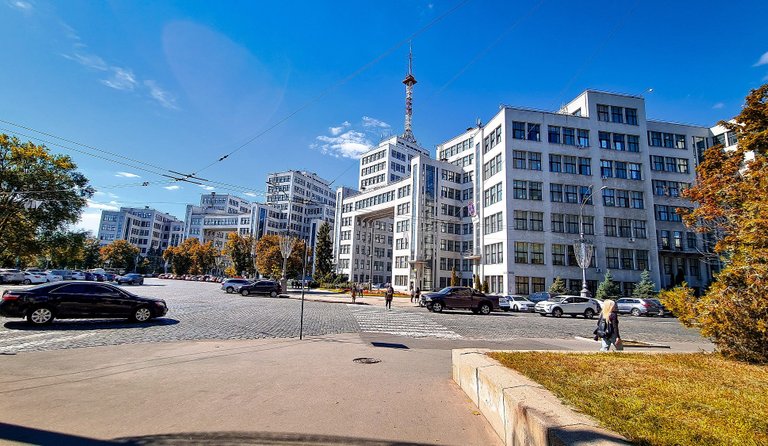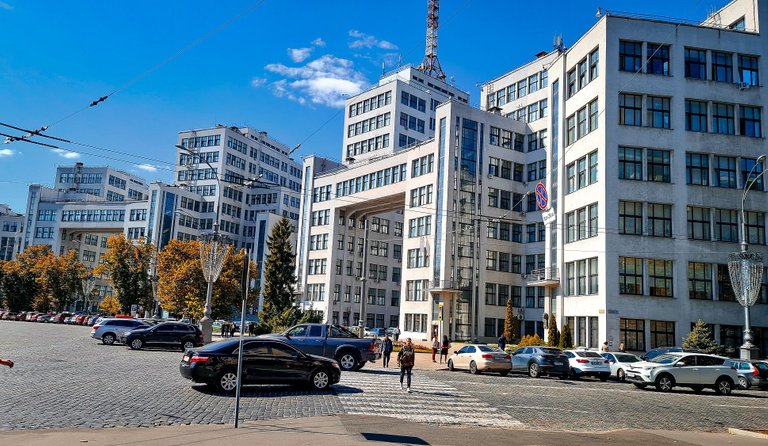 Karazin Medical is located at Freedom Square near the Derzhprom Building. The spot is unique and important among all the locations of Kharkiv. Not because of the importance of freedom square but also because of the Derzhprom Multistoried Municipal Building.
Many important offices are located here and this street is connected to the Naokova directly. Derzhprom is in the middle of the city so from here anyone can go anywhere in Kharkiv city. Bus, metro, tram, all public transports are available here.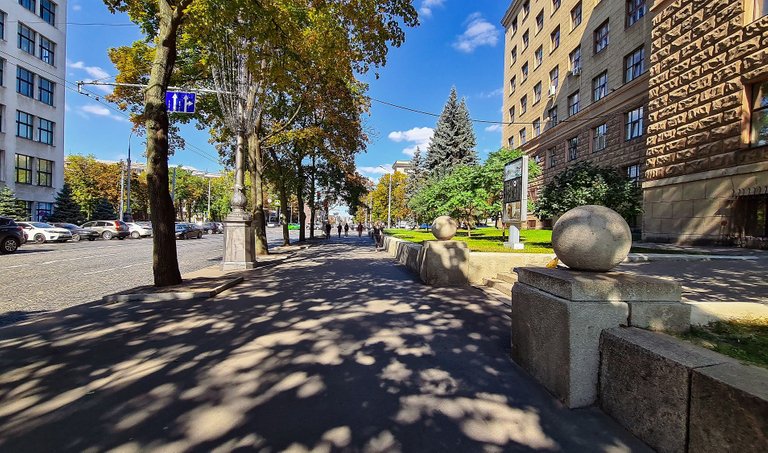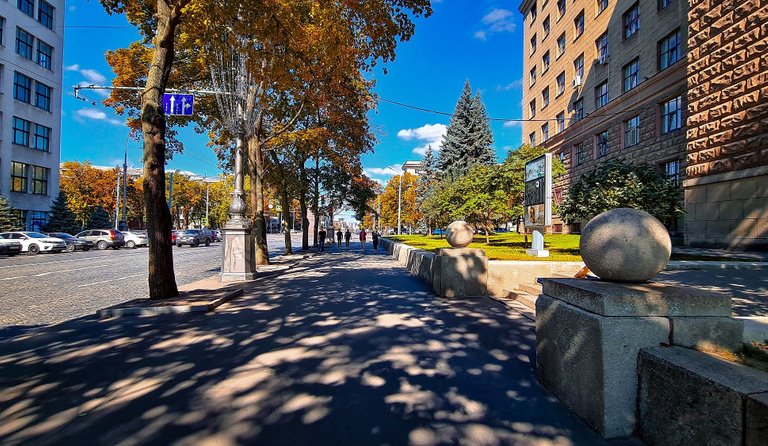 Adjacent Walkway behind the Karazin Medical University, Derzhprom
After taking the vaccine, we decided to walk around. We wanted to go to Naokova so instead of taking the bus or metro, we decided to walk. The weather was good and Naokova is very close to Derzhprom. Normally takes 20-25 minutes to reach Naokova from Derzhprom. The atmosphere was cool but pleasant and enjoyable. I really felt good walking on the street.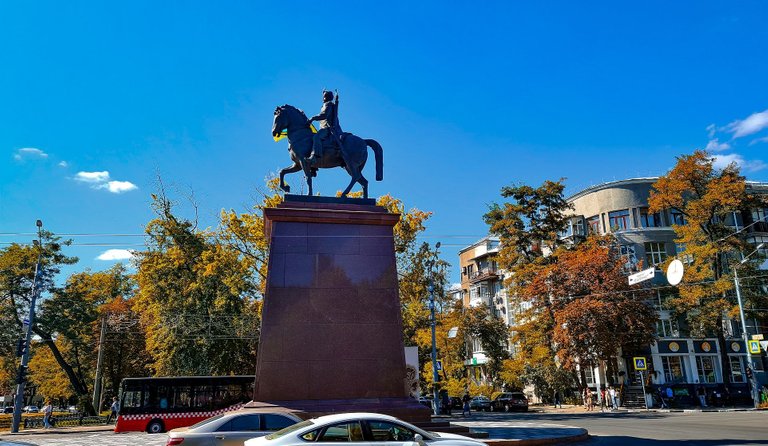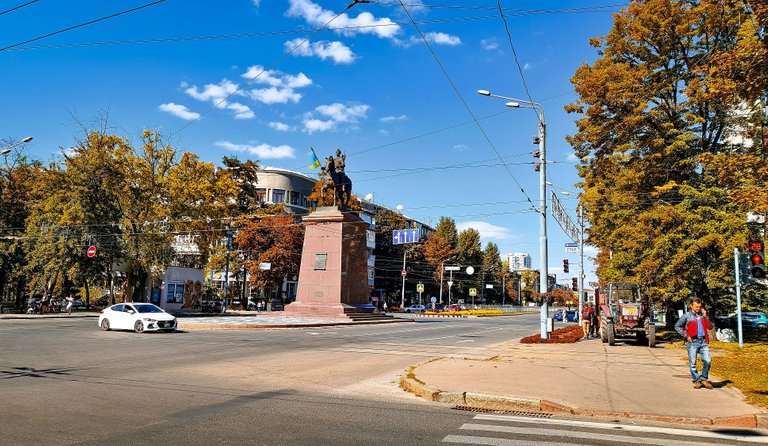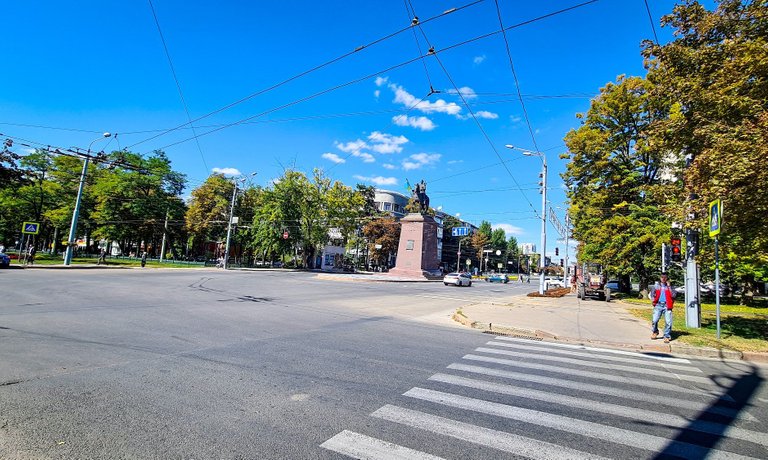 Monument to the Cossack Kharko
This monument is known as Monument to the Cossack Kharko located at the node point of Naokova and Derzprom street. It is also known as the monument of the founder of Kharkiv or the Creator of Kharkiv city. Moscow mayor in 2004 decided to give Kharkiv a monument to its founder in the honor of 350th anniversary of the city and later this sculpture was constructed. The sculpture is made of Bronze, standing on a huge 8.5-meter red granite base. The statue holds the flag of Ukraine as well.
When I first arrived in this city, this was the first location where I have taken my first picture...Nothing has changed so far...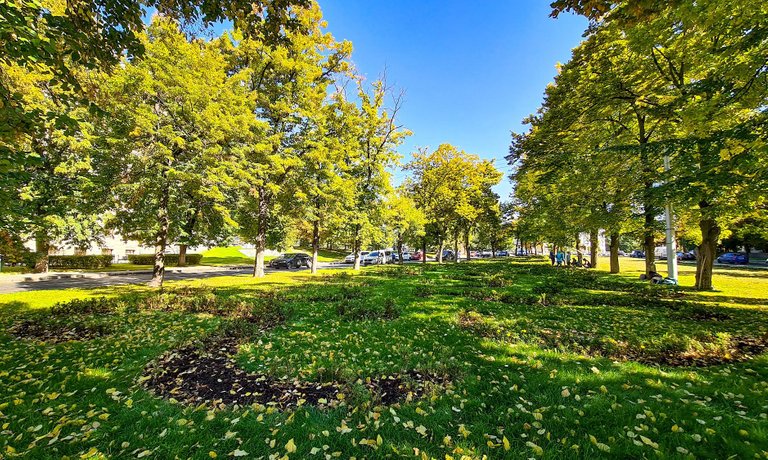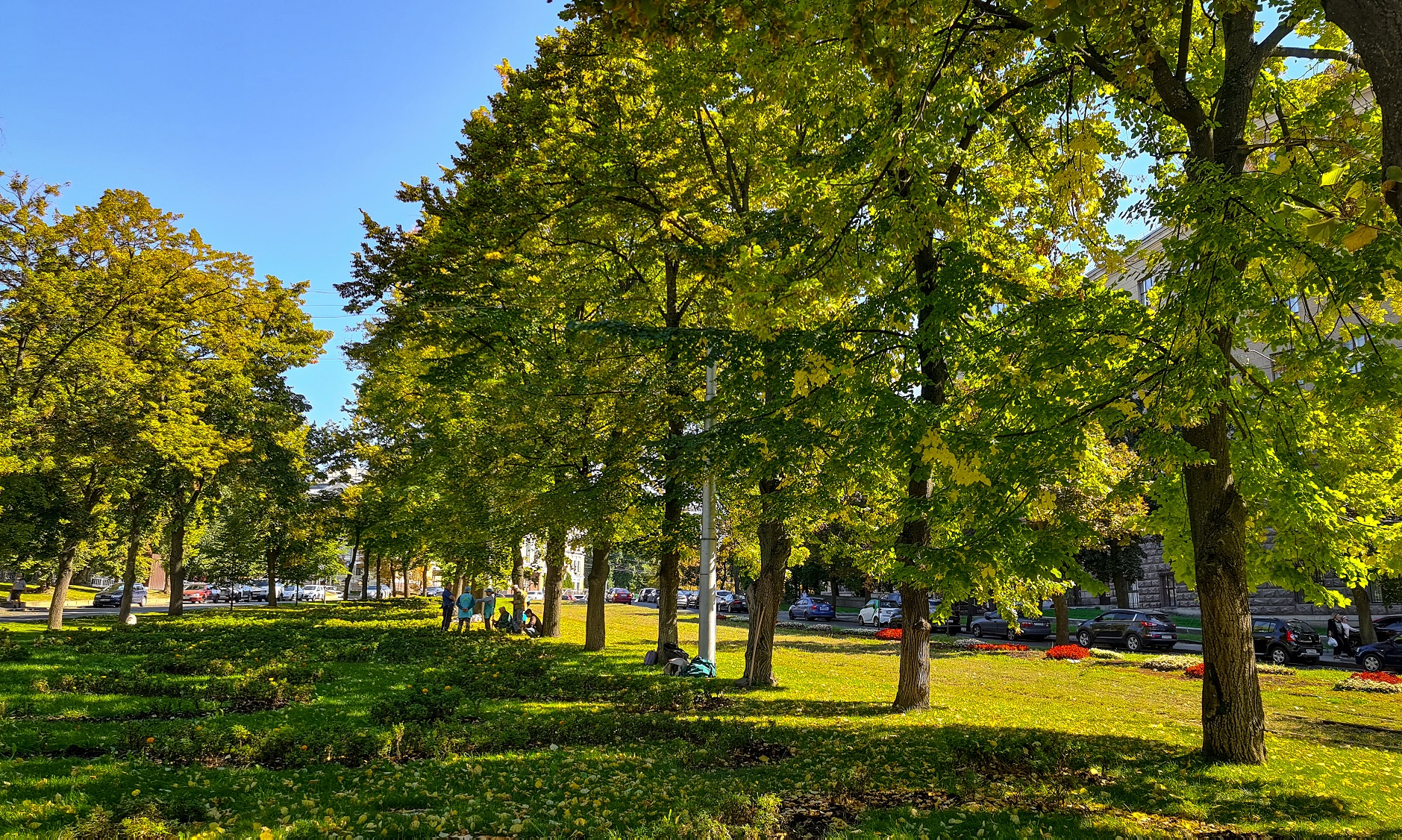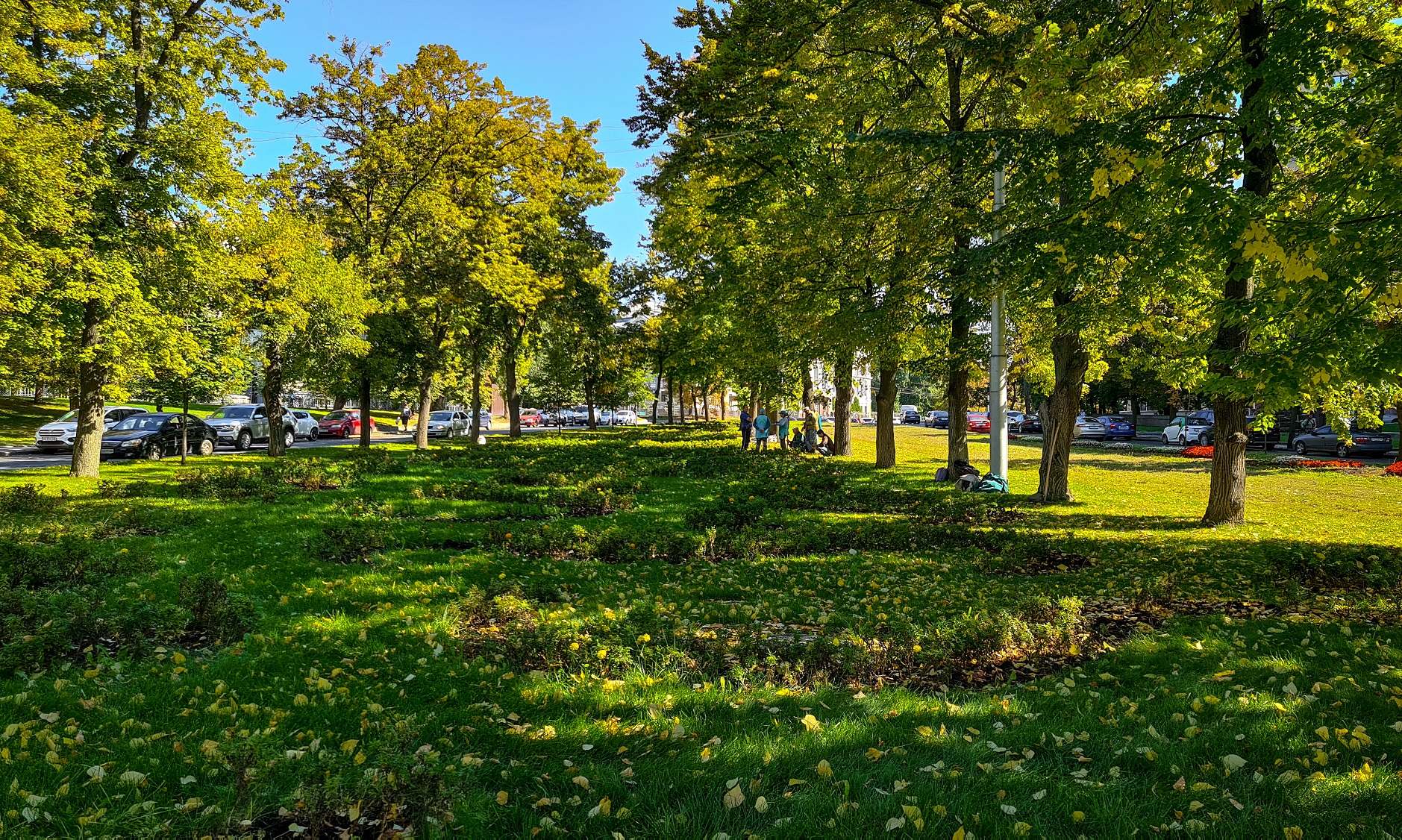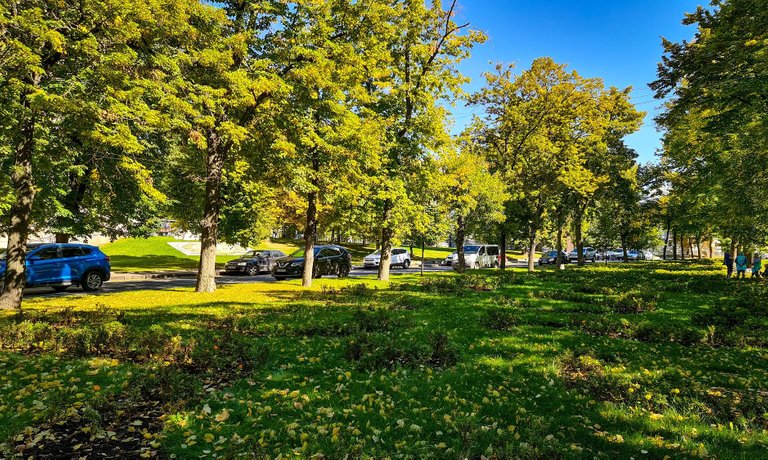 This small park is located near the monument. Basically, it's a garden or green landscape where people come to take some pictures and leave. It is a garden and green space of the city landscape. During summer and spring, different types of flowers grow here. Tulips beds can be seen here during spring and many people come here to take pictures with the tulips. Now it is the autumn season so no flowers, only green grass and fallen yellow leaves left in the park...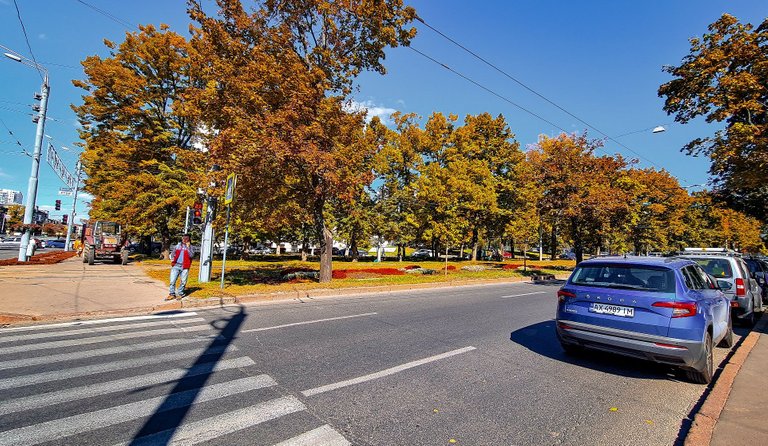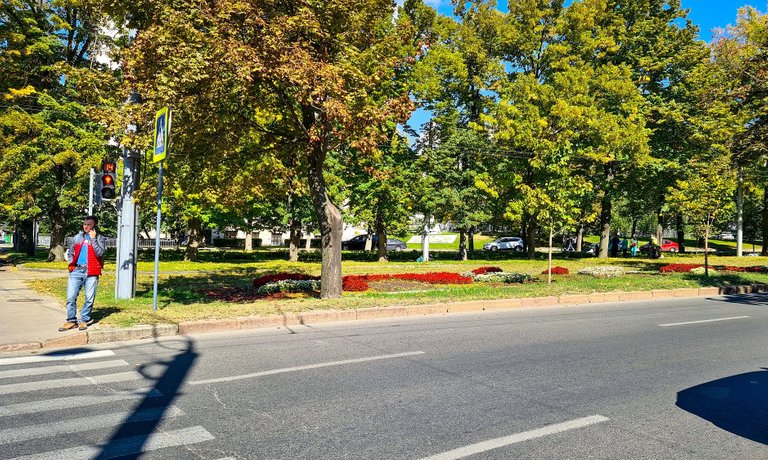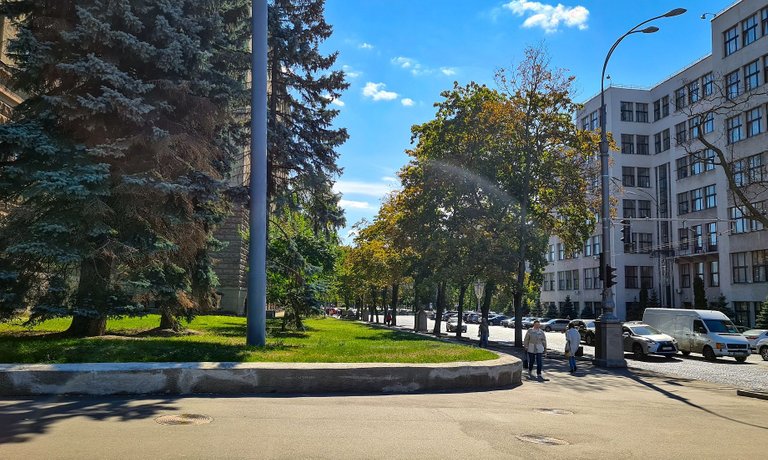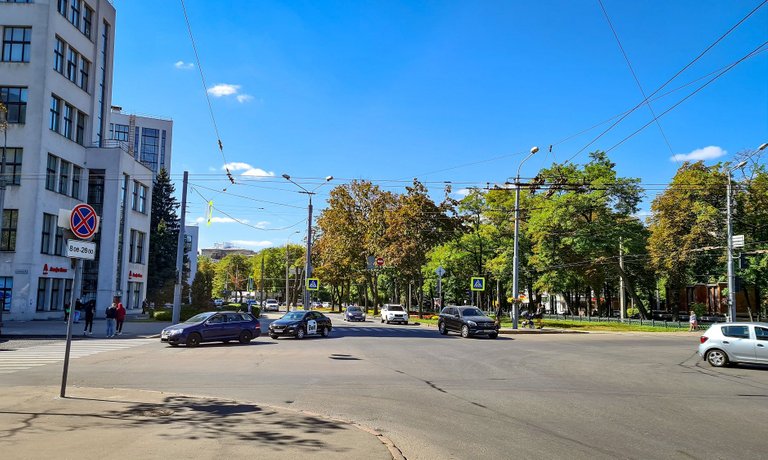 This is a very beautiful and organized spot in Kharkiv city. From here, you can go to any spot of the city plus streets and walkways are also good for a long walk. Green spaces and trees created a gorgeous view of the streets. Anybody will enjoy their time walking here especially during spring and autumn.
I have edited these pictures using the autumn filter to give a more autumn look...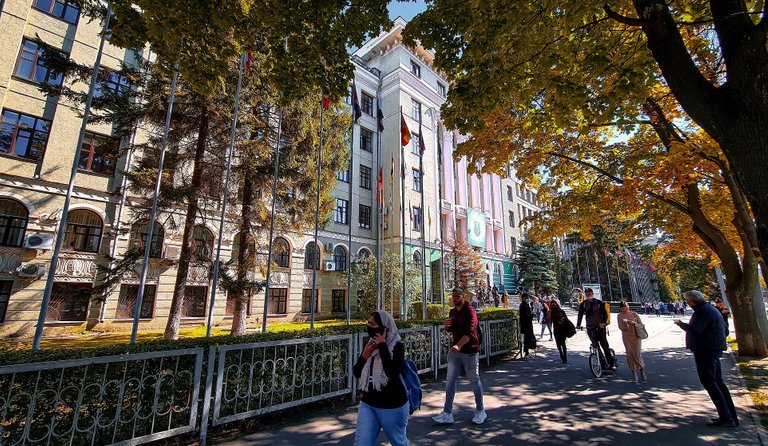 After 15 minutes of walk, we reached the Kharkiv Medical University when I needed to find my family doctor. Universities are open and students are doing classes regularly. I have seen a lot of students in front of the university, it was total chaos. For a while, I went to my memory lane of student life when I used to be like these students...
We spend some time there and finally, the work had done...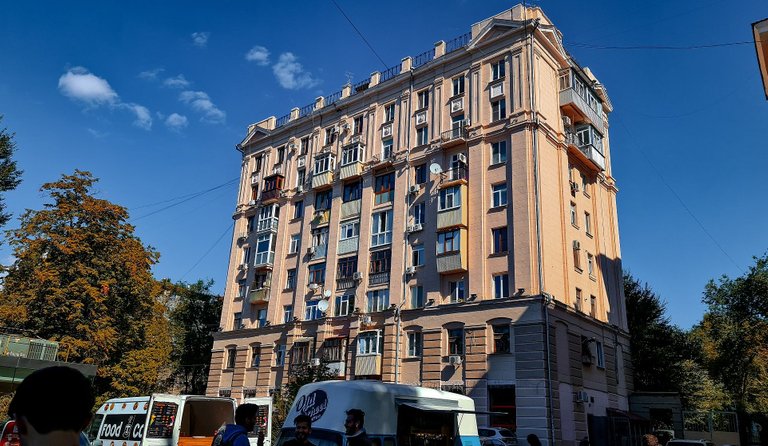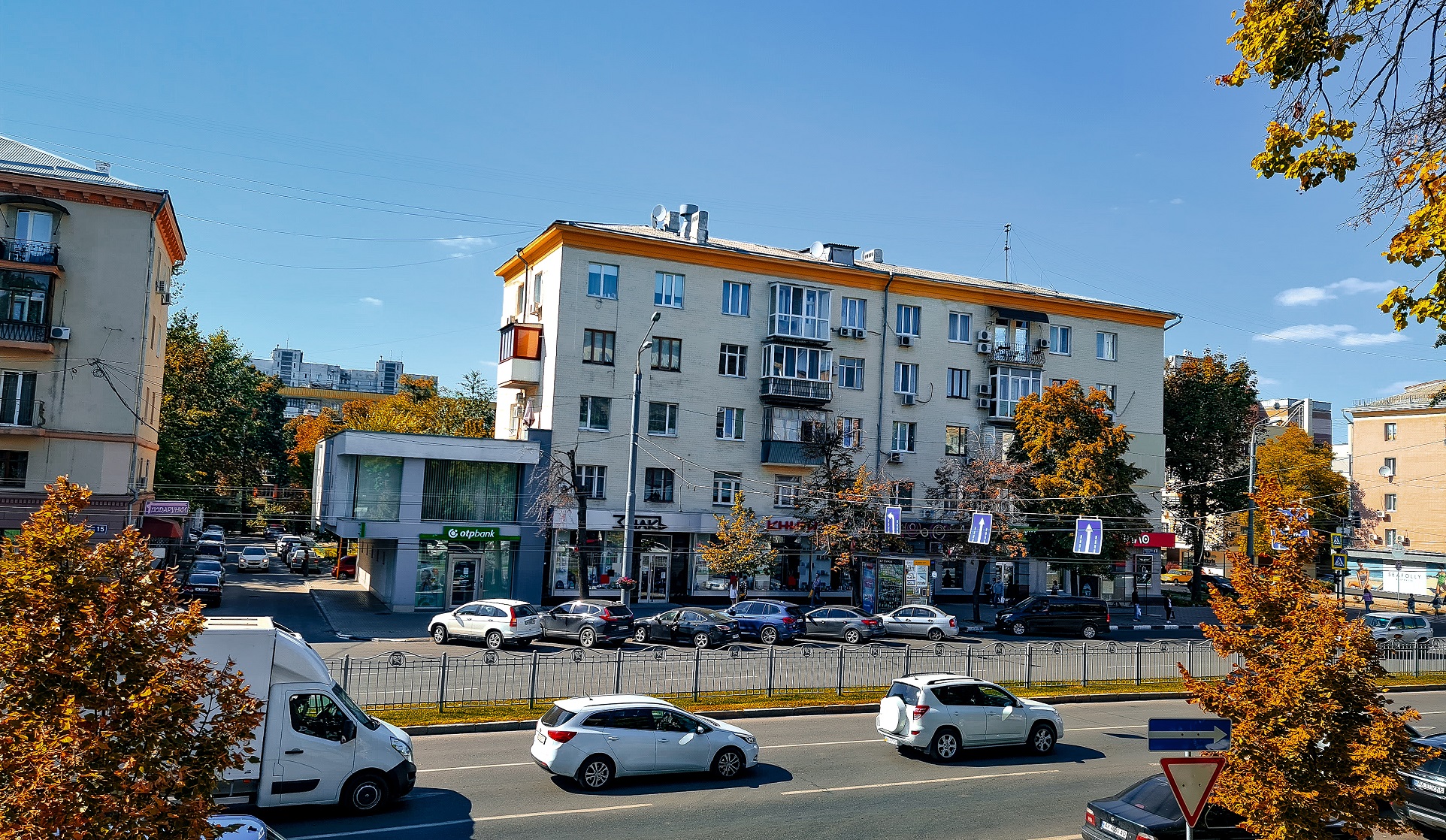 After finishing all the works, we finally decided to find a cafe for lunch, we both were hungry. So we decided after lunch we will go back home instead of going to work. I informed my workplace and they understood my situation. While walking on the street, I have found one exotic soviet structure. It was an apartment building before, now it's an office.
I like living in this city because of these buildings and streets. Many people ask me why this city? What you find among these old buildings? There is something, not only these buildings are aged-old and carrying history but also these buildings represent the city itself...
Anyway I am just hoping for the quick recovery...
That's all for today, folks...
Until next time... Have a nice day everyone...
Thanks for reading my blog...
---
Love
Priyan
---

---
Explore Life with Priyan...
---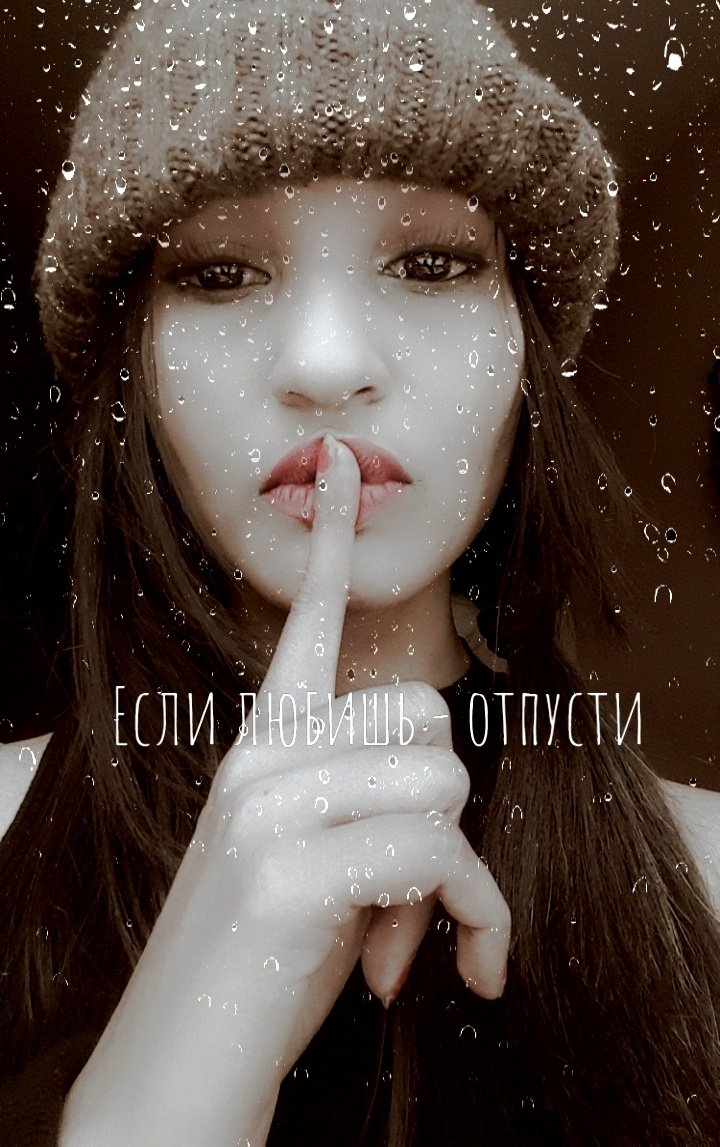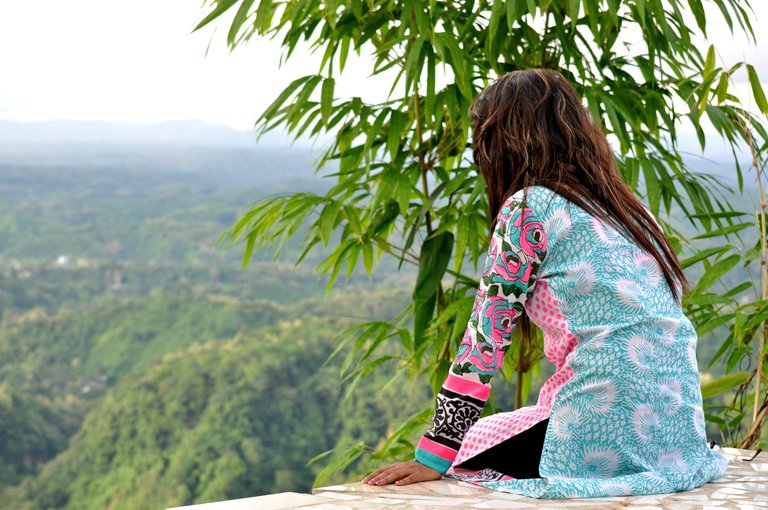 "I am @priyanarc... An architect, a dreamer, and a passionate writer who loves to write about life. I try to present my own perspective and experiences. Please leave your feedback and criticism because it's the only way I can know and reach your mind and thought easily..."

---
Find me on youtube...
Don't forget to subscribe to my channel...
You can find me on Twitter...
Original post written by @priyanarc...
All the pictures used are captured by the author...


If you want this kind of GIF for yourself, Let me know...
---
---
---