"Keep your face to the sunshine and you cannot see the shadows" - Summer Photo-shoot at Sunflower Field
I have written before that I have been attending different events in the whole summer. Among them, one of the events was in the sunflower field. I know many of you might say what can be found in the field or it is just a field with thousands of flowers, what else! My thoughts are completely different and for me, it was something and worthy of my time. Sunflower business is the most profitable business in Ukraine and also this flower is the national flower of Ukraine. The most revenue comes from the Sunflower fields in Ukraine and a large portion of the economy depends on sunflower oil. I know in many countries, farmers grow sunflowers but here sunflower is considered as the main crop of Ukraine.
Last year I was badly wanted to go to sunflower fields but unfortunately due to some reasons, I couldn't go. Covid was also problems and transports were not available like now back then so I had to hold my wish for another one year. Strange isn't it, I mean here sunflower fields are available but I couldn't go.
Brace yourself because this is going to be a long photography post...
Sunflowers are considered as the symbol of faith, loyalty and adoration. They are the fastest growing flower...
Sunflower season is different, mostly grows in the middle of summer and the flowers start blooming at the end of July and the harvest has done before September. So normally farmers start working on the field at the beginning of spring and from June anyone can see the small plants full of sunflower buds. The beauty of fresh plants is different but it is not worthy of a lifetime picture, I mean not enough for a perfect picture. So Instagrammers, influencers, vloggers, and bloggers choose the blossoming season of sunflowers.
The beauty of thousands of sunflowers is hard to describe, not only because of the vibrant yellow color but also the earth seems something else. The entire area looks unique and beautiful, an individual can feel separate and sacredness from the entire world.
Maybe if you are a writer or an artist, you can say that thousands of pieces of the sun are fallen on the ground.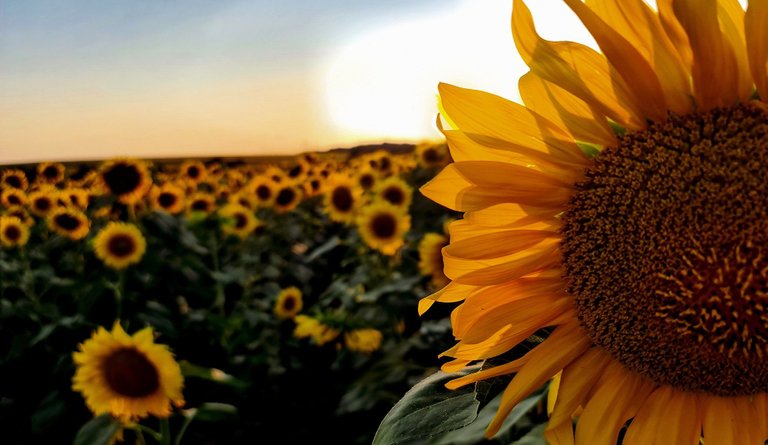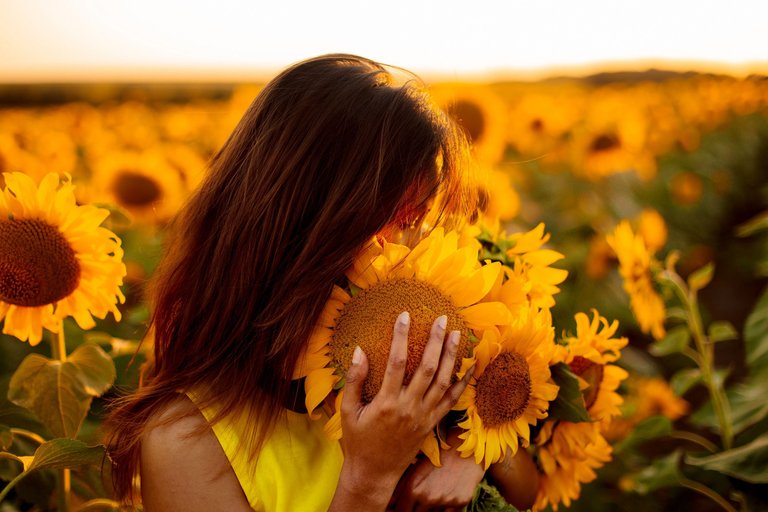 Let's talk about the event. Likewise, the event was organized by Polina and the photographer was Elena. I personally think as an organizer, Polina does a really good job and Elena is a very good photographer. Elena's eye of seeing me is different from others and she always tries to present the best of me. Because of her, I was able to discover myself in a new way and honestly, this part of me was unknown to me. So, I will always give her credit for discovering me.
When Polina organized the event, she asked me whether I want to go or not, and without any second thought and hesitation, I said yes to her. Because I always knew what I wanted and how badly I want to see the vast field of sunflowers. Not all locations are perfect for photography, I mean you can go to any field to take pictures with flowers but Elena chose a special location for the photoshoot.
The name of the village is Olensky, Zhovtnevy District, Kharkiv district. 30 minutes drive from the city and it is a village of sunflowers and wheat. Farmers of that village especially grow sunflowers and take care of them. The location was also selected by Elena, she did some research before.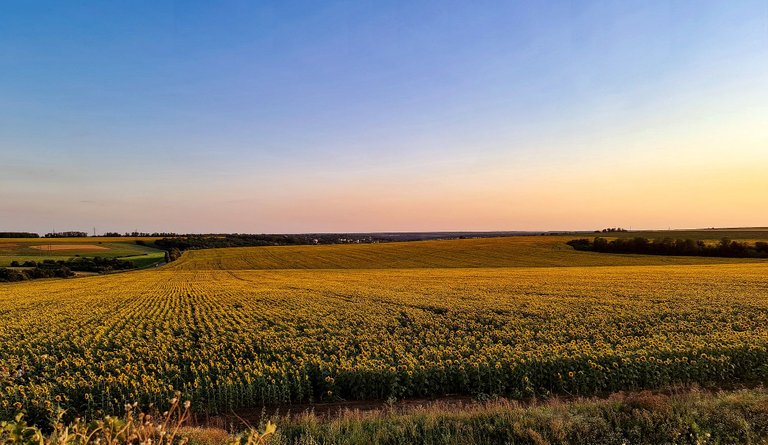 This is the location and field where all the pictures were taken. There were only flowers as far as my eyes could saw. It doesn't matter from where you are seeing the field, from any angle, from near, or far; in both cases, the sunflower fields look impressive. The color of the blue sky and yellow fields were blended at the horizon. This picture was taken at sunset moment.
Morning time is not good for portrait photoshoots, not because of hot weather but also because of the brightness. Too much brightness can burn the photos and if an individual thinks to take conceptual photos then before sunset is the best or when the sun starts moving to the west, that golden period is perfect for the photoshoot. I came to know about these things from Elena, she showed me the differences, how a field looks in the morning and before the sunset.
Anyway, we went there around 4.00 clock (pm) before the evening and the sunset was 8.00 clock (pm). So, we got 4 hours to enjoy the beauty of the field.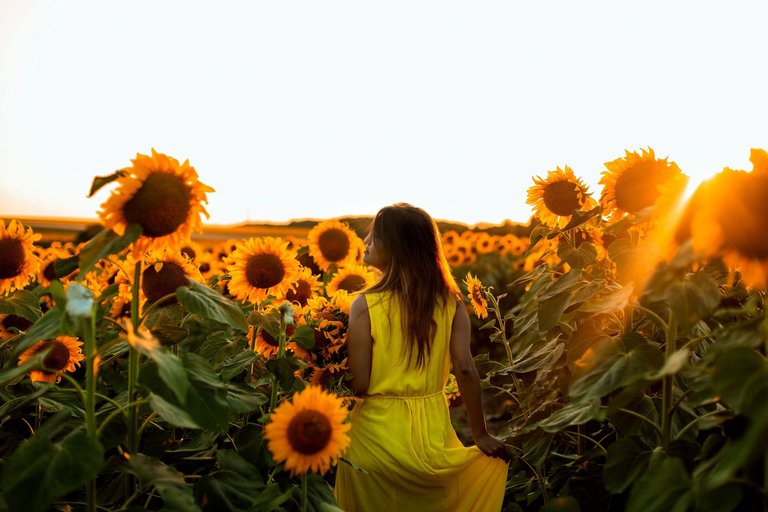 After reaching the desired location, I was shocked to see the field for a while, I was kinda speechless. Not only it was a bright and bold flower field, but also it was stunning to see. It is hard to express such kinds of feelings and experiences and only one thing I can say, it was magical. After exploring the magical field of lavenders, I never thought I would say the magical word for the sunflowers because it is a very common flower. Everybody is familiar with this flower and I have seen this flower before but not thousands of them together.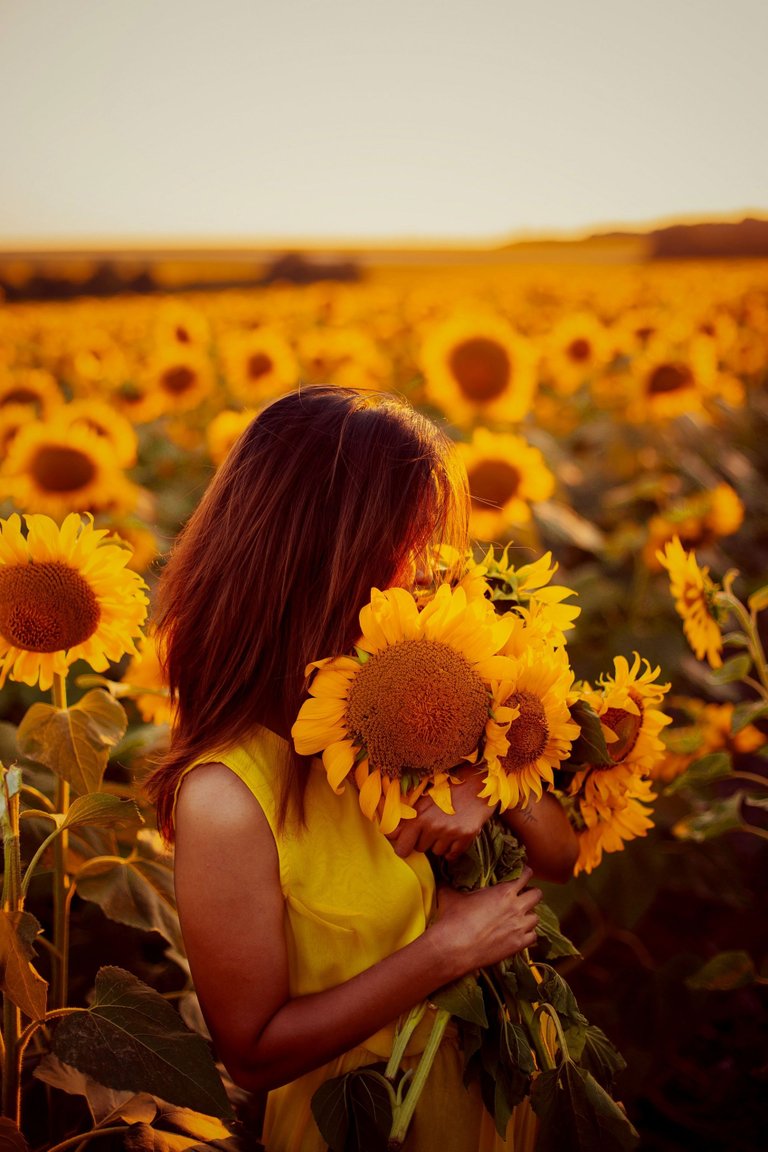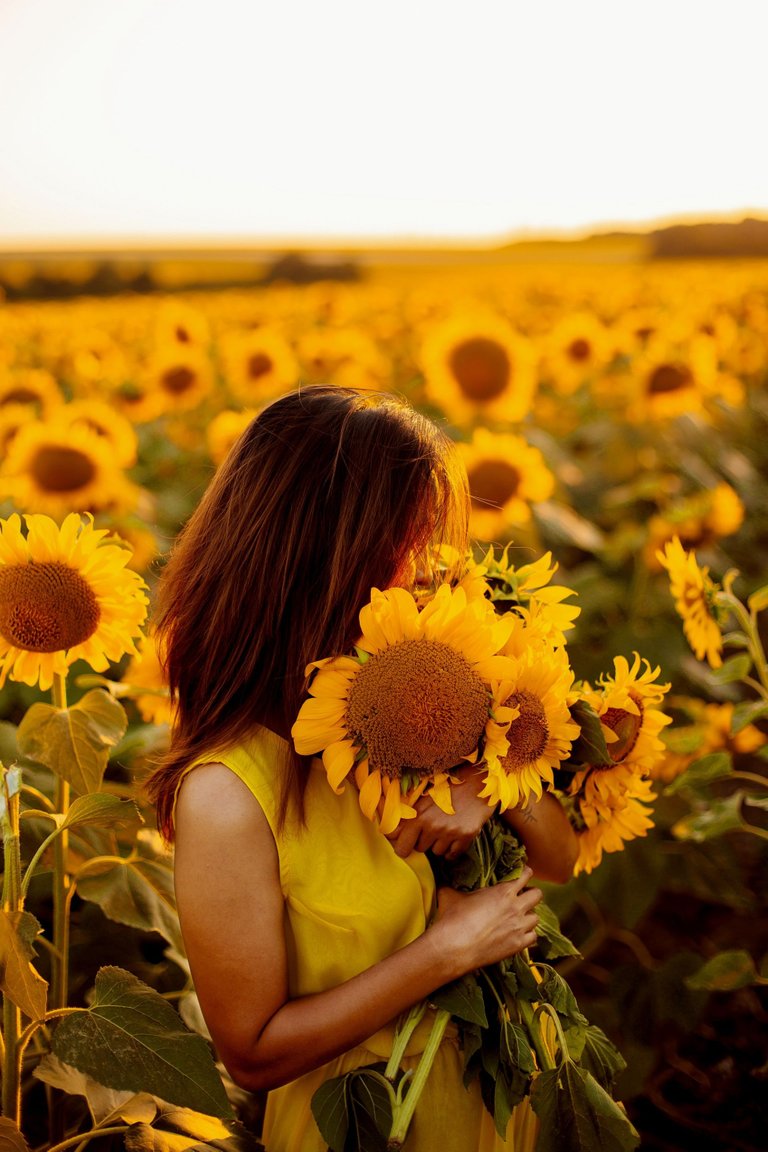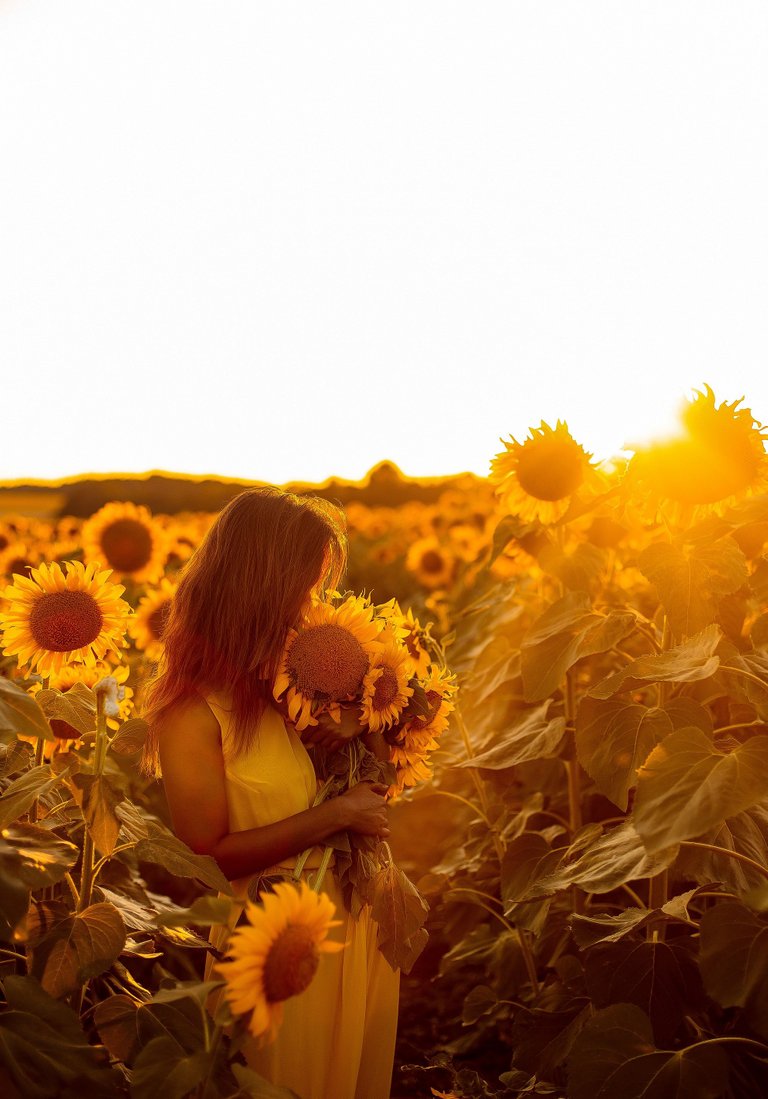 These photos were taken just before the sunset. I have picked up some sunflowers as prompt and wanted to show my love and affection towards nature. The main concept of these photos was to appreciate the beauty of mother nature and the flowers.
Walking in the middle of the field, touching the softness of sunflower petals, holding a bunch of flowers, and smelling the intense and strong fragrance of the fresh flowers were something else, unique and vibrant memories that had created buzzes in brain and heart together.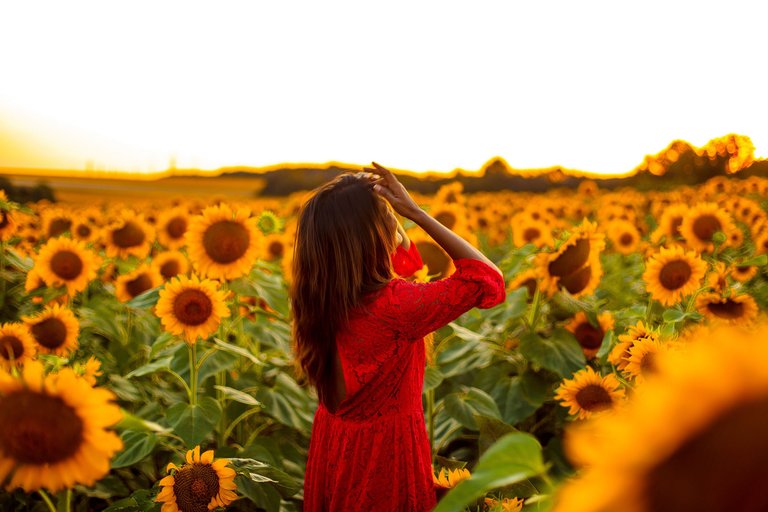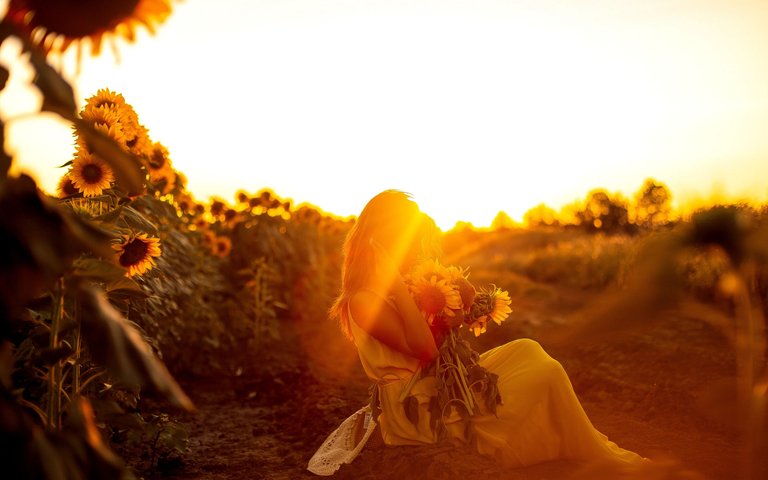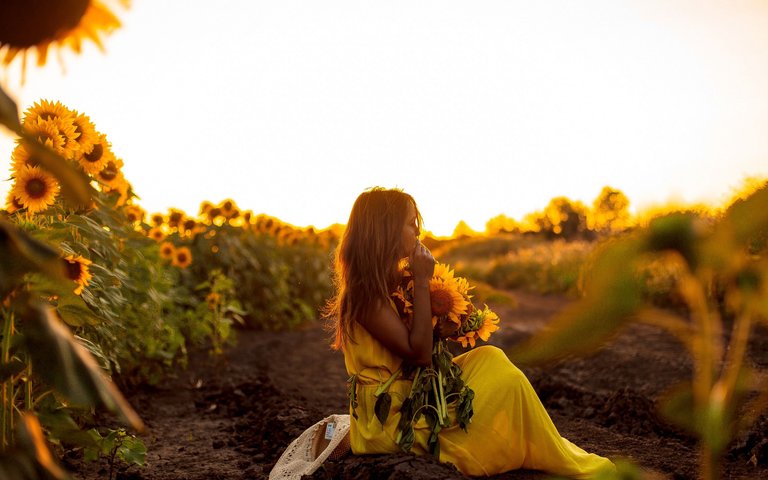 A lot of pictures have been taken, a lot of memories have been created within 4 hours. My heart had filled with joy and appreciation. I was admiring the excellence of mother nature and felt really grateful for all I have and also was appreciative that I was alive at that moment...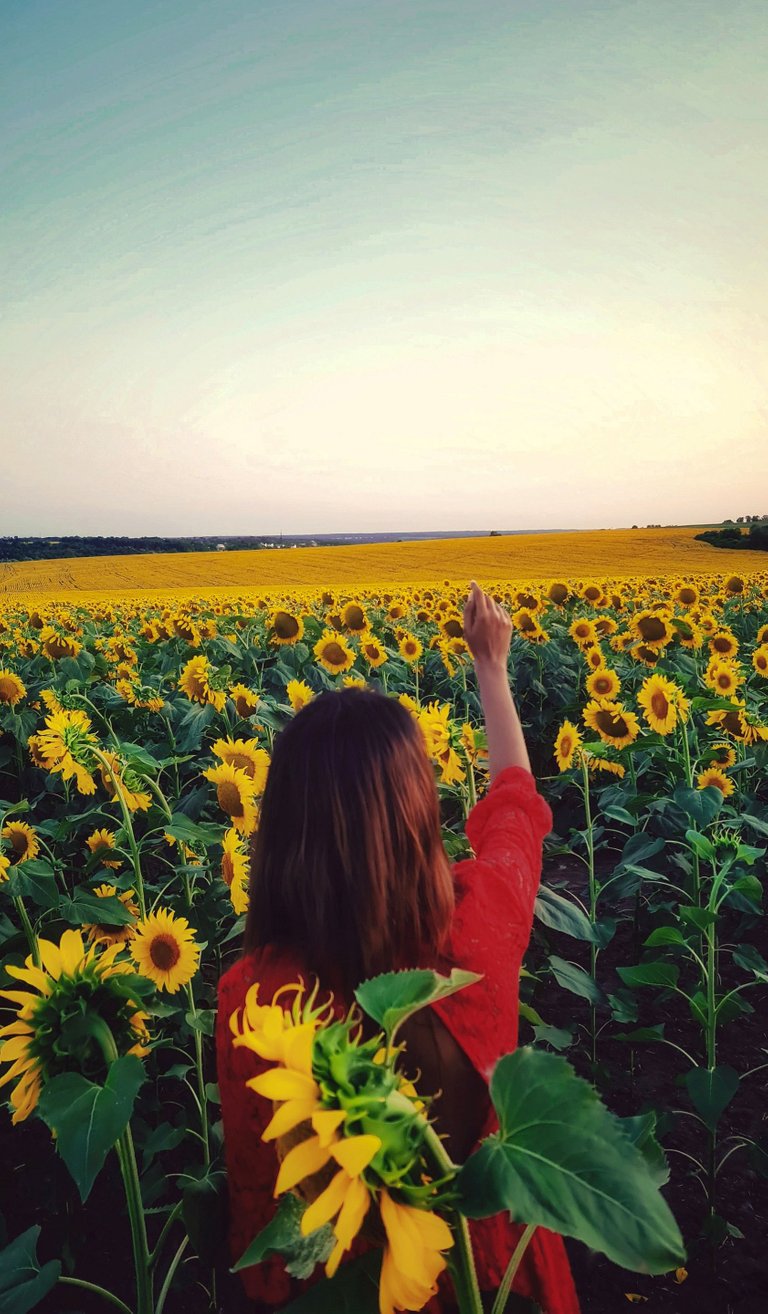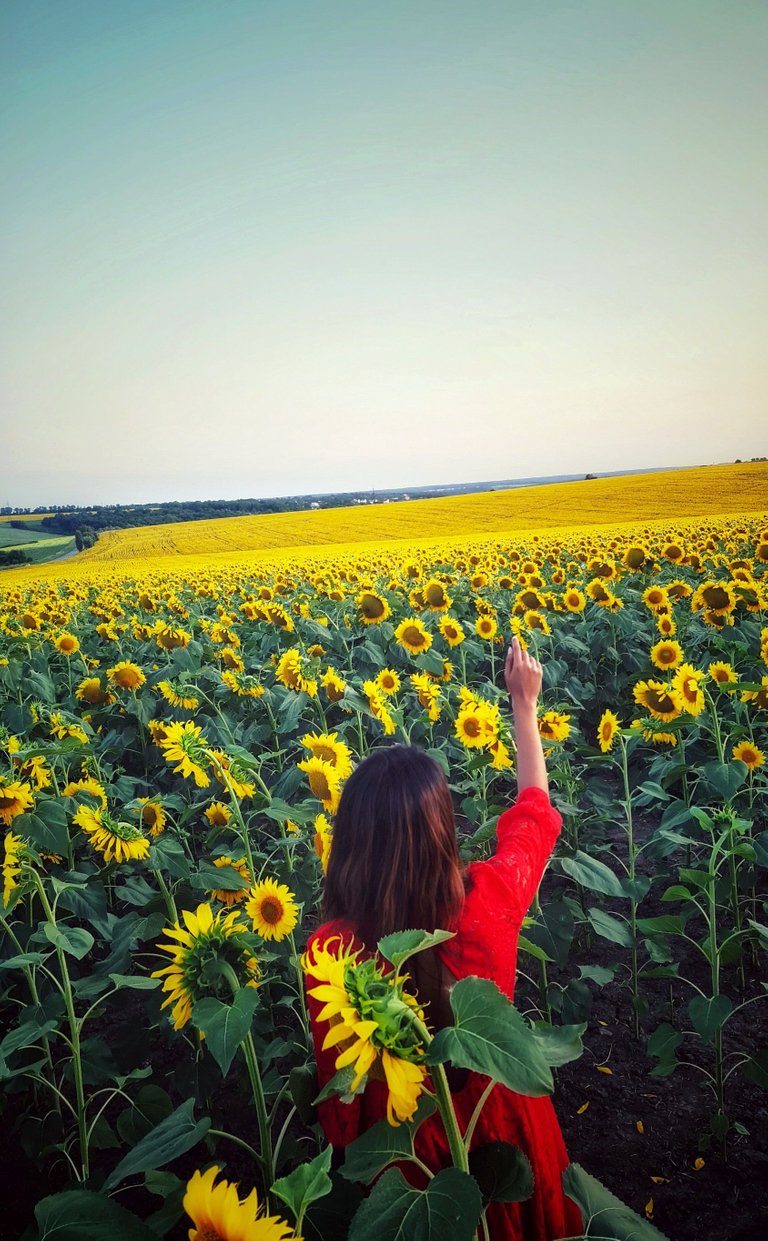 There was a strange calmness on that field which you will never find in the city. I was feeling detached from the modern world and was discovered myself in an innovative way. Maybe that was my original feeling or my origin which I almost had forgot, don't know...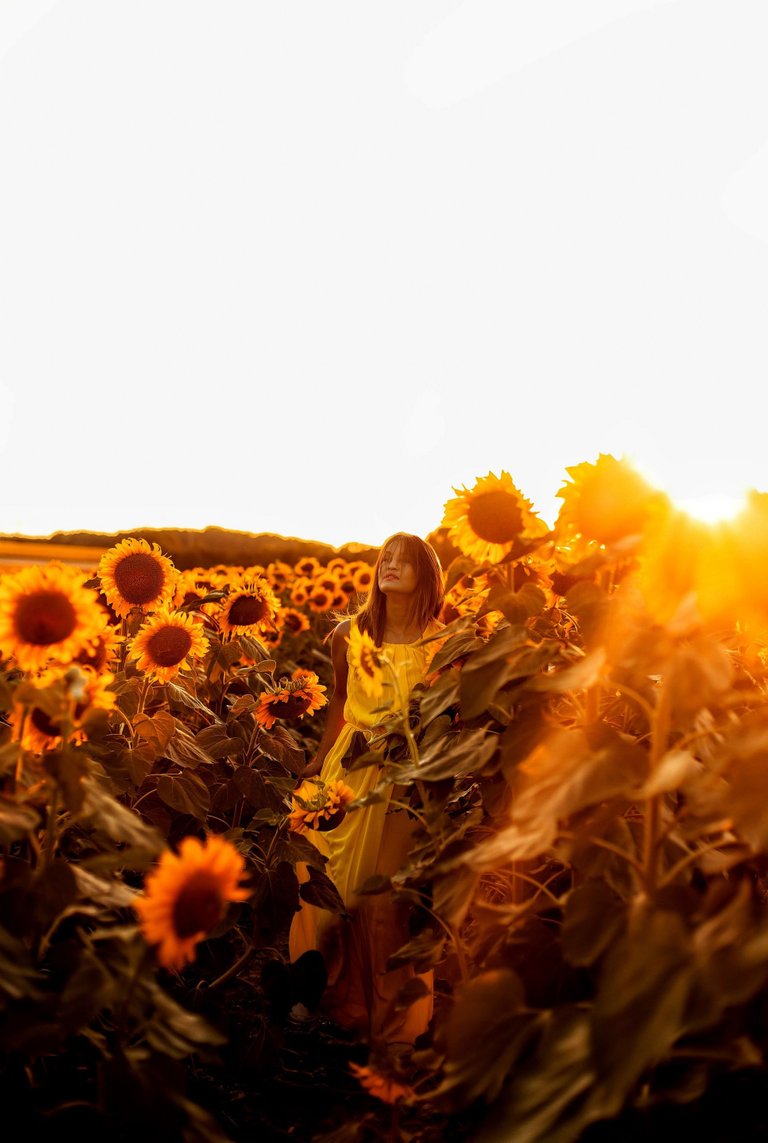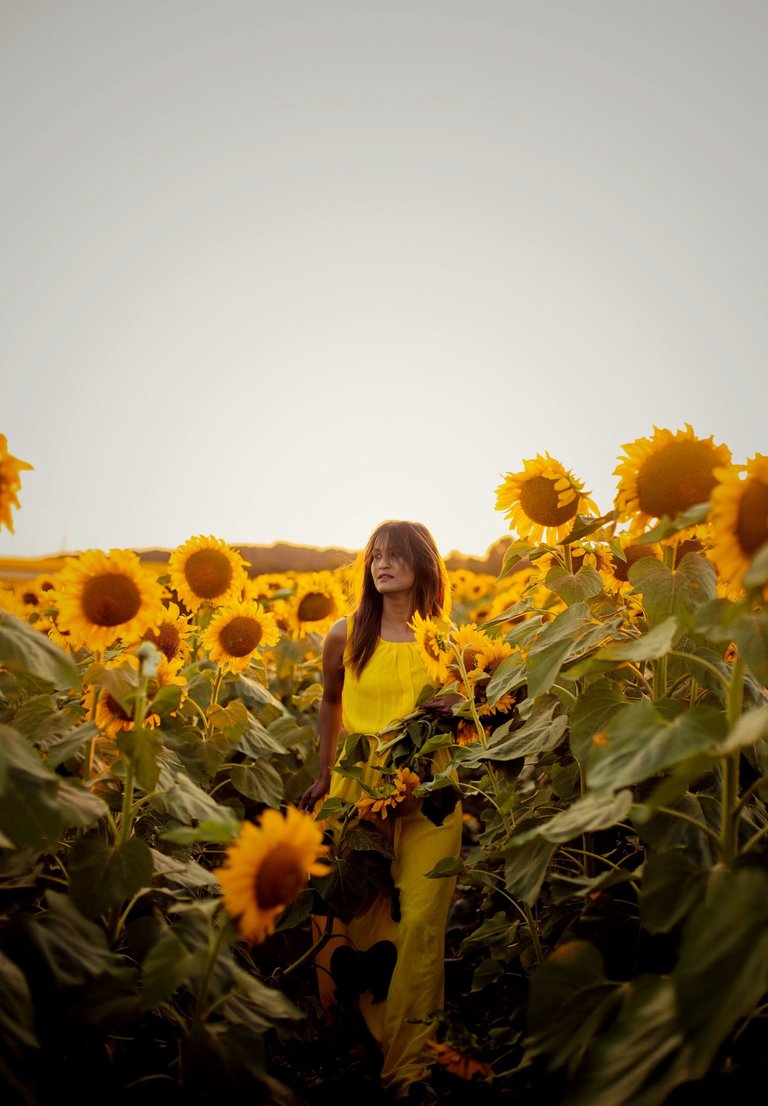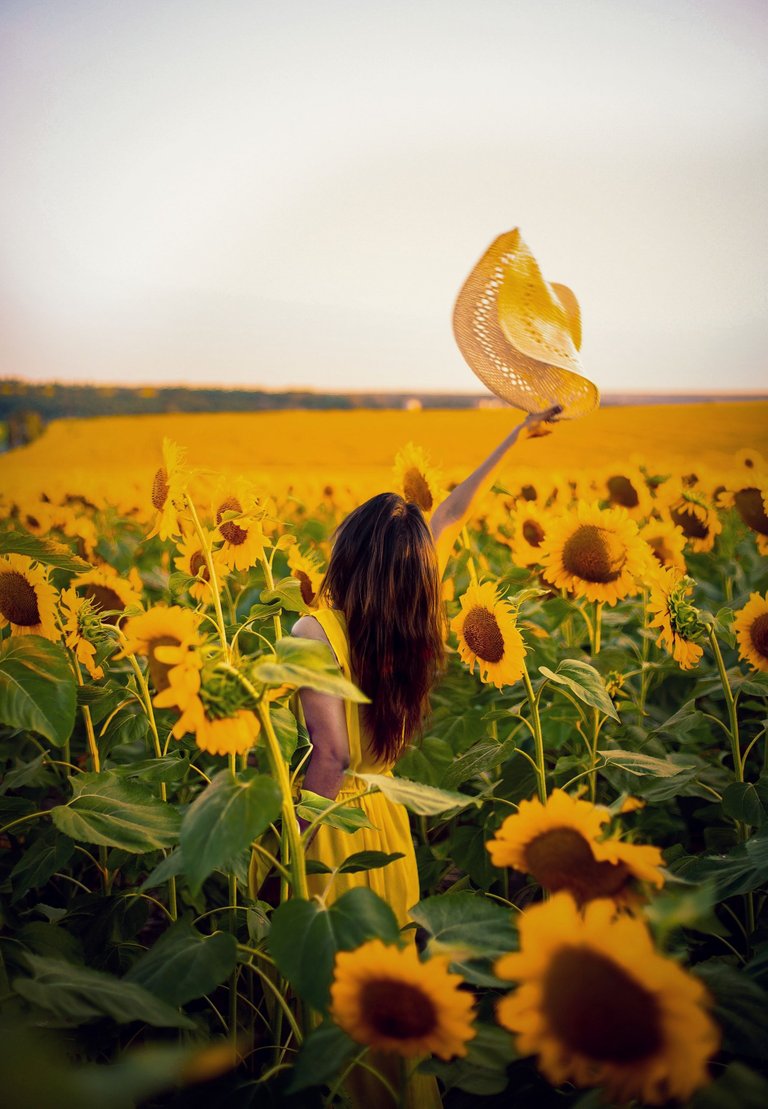 It was an incredible experience that helped me to see new me. A part of me was hidden and I have found it now...
---
Thanks to the entire team...
Event Organizer: @foto_sekta_kh , @polina___go
Photographer: @hudzenko.photo
Location : Kharkiv, Ukraine
All rights reserved...
That's all for today, folks...
Until next time... Have a nice day everyone...
Thanks for reading my blog...
Watch my video here:
---
Love
Priyan
---

---
Explore Life with Priyan...
---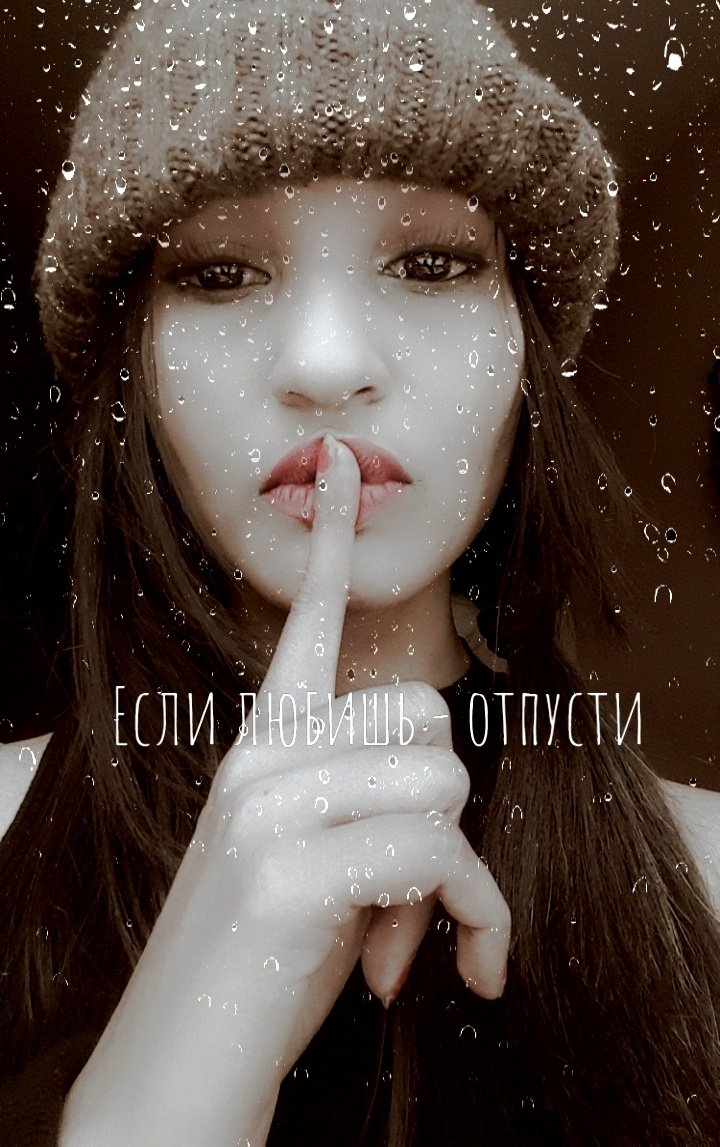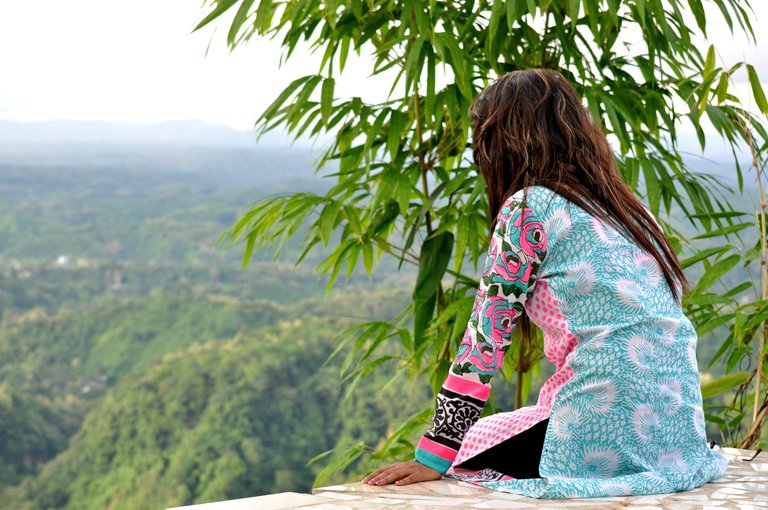 "I am @priyanarc... An architect, a dreamer, and a passionate writer who loves to write about life. I try to present my own perspective and experiences. Please leave your feedback and criticism because it's the only way I can know and reach your mind and thought easily..."

---
Find me on youtube...
Don't forget to subscribe to my channel...
You can find me on Twitter...
Original post written by @priyanarc...


If you want this kind of GIF for yourself, Let me know...
---
---
---