Joyful dinner with Sweet and Sour Chicken, Sushi and Thai Curry at "Yaposhka", Kharkiv | Ukraine
Color, fragrance, spiciness, and presentation matters to me when it comes to food. I am very picky but I am not vegan. I like vegetables but without meat I am nothing. I grew up in the world of spice, I love curries though it's not possible always to taste curries often nowadays. Stir-fry or curry whatever it is, without protein specifically meat, I am nothing.
But I like tasting different types of food from different cultures. You will feel related to the culture when you taste different cuisine. I personally feel that food describes a culture, by tasting food you will get familiar with the specific culture. For example, when we see sushi or ramen, we think about Chinese or Japanese food and when we see spicy curries, instantly we think about Indian food. When it comes to taste delicious pasta or pizza, we prefer Italian Pizza or Italian pasta.
Anyway because of my tight schedule, I can't cook at home often. My partner sometimes helps me a lot and we cook together but when we both are busy, we often ended up doing dinner in a restaurant. In Kharkiv, we have a few restaurants where we go frequently. As I have mentioned that I am very choosy so I can't often eat in different restaurants. I have some go-to restaurants where I like to go for lunch or dinner. The price is reasonable and the quality of the food is outstanding.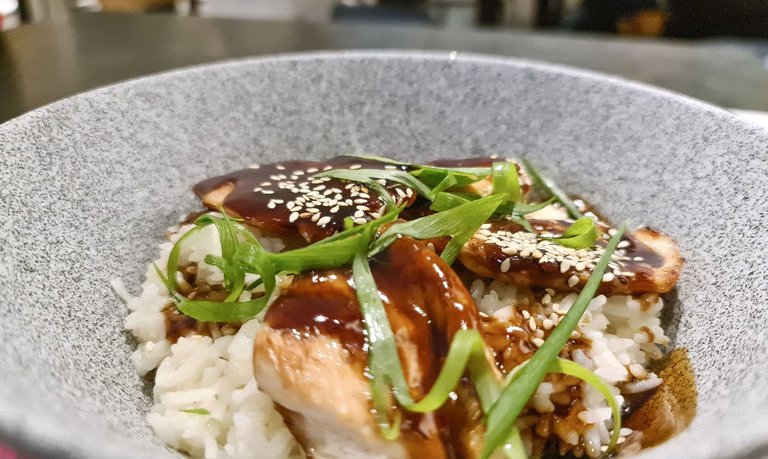 A few days ago we went out for dinner at Yaposhka. There are few branches of Yaposhka available in Kharkiv. First, they used to serve Italian food and Sushi but later they diversified the menu and added Wok Noodles, Thai curry, and some unique desserts. Anyway, I am not a fan of Wok Noodles, I mostly like their sushi.
The restaurant atmosphere is very friendly and the interior is cozy. They always have customers because this is one of the popular restaurants in Kharkiv. They also give home deliveries as well. 2 years ago for the first time I went to Yaposhka and since then I became a fan of their Sushi. Not only their presentation is great but also their food quality is great. Especially their drinks and sushi are delicious.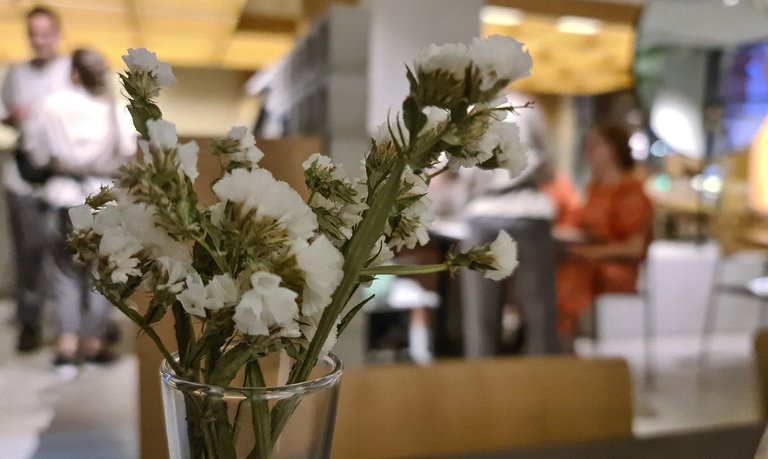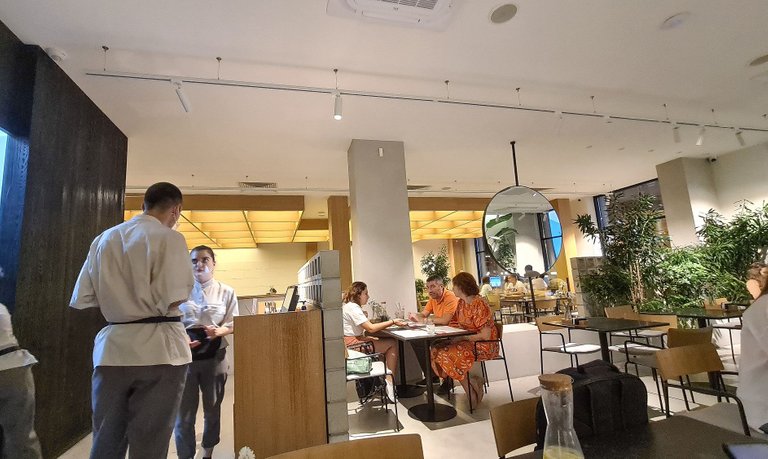 The restaurant interior is not very fancy, typical interior and sitting arrangement but people love to go there. They are doing business in Kharkiv for 10 years and till then they are maintaining the food quality and freshness.
After going there, a waitress came to us asking how many people we are, when we said two, she showed us our table and gave us the menu. The menu is very simple and to know more about food and ingredients, you have to go to their website by using a QR code. They always suggest using their website for orders.
While we were deciding our menu, the waitress served us fresh water with lemon and asked us whether we have decided on our menu or not. She said she will come back after 10 minutes.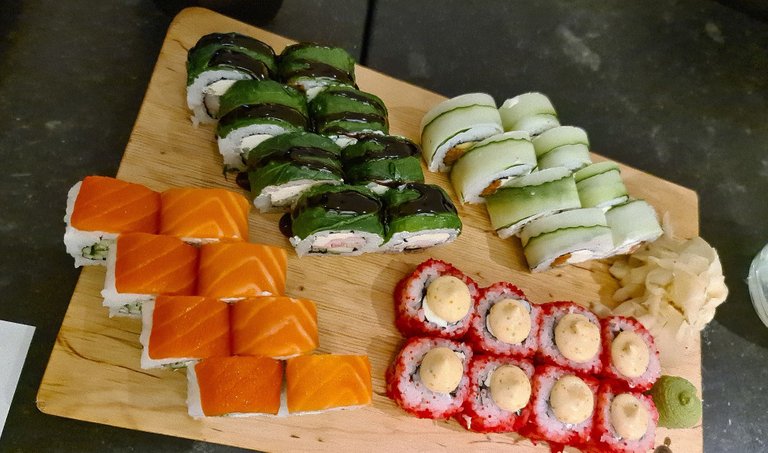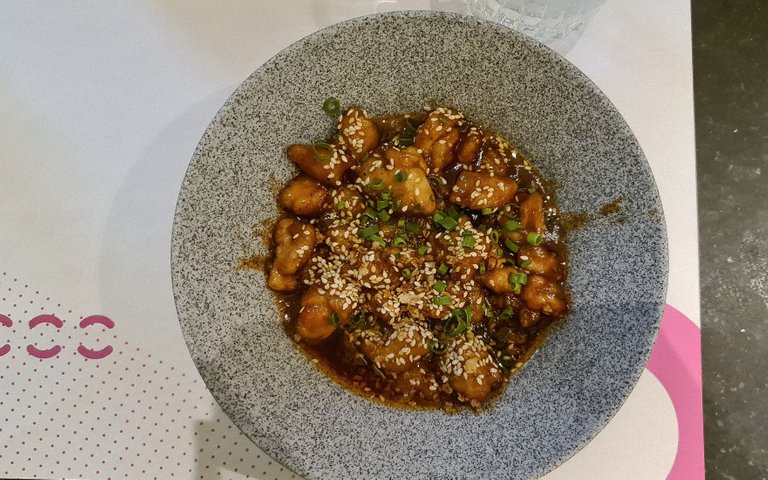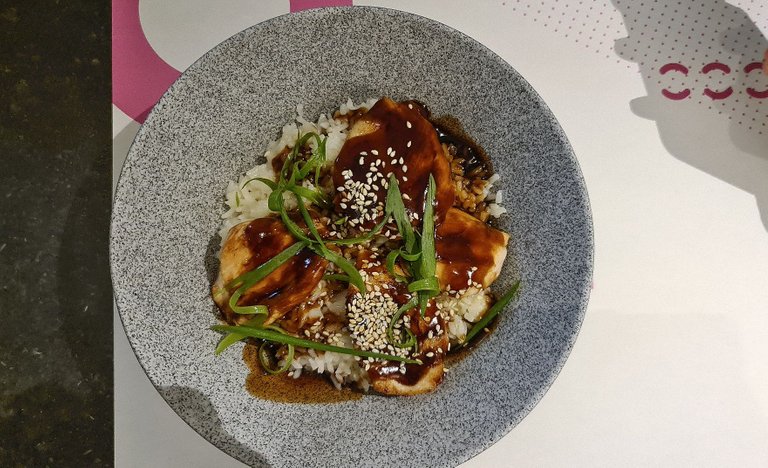 Finally, we decided on our dinner menu and when we were about to call her, we saw she was coming to us. After order, she said dinner will be served in 15 minutes because of the crowd.
So many people were around us, mostly corporate or working-class people. Family people come here less because there is no play zone for kids. I also noticed we couples were waiting for their dinner as well as us. Anyway, we have ordered sushi, Thai curry with rice, and sweet and sour chicken. This was my favorite sushi platter and I often order it whenever I go to Yaposhka.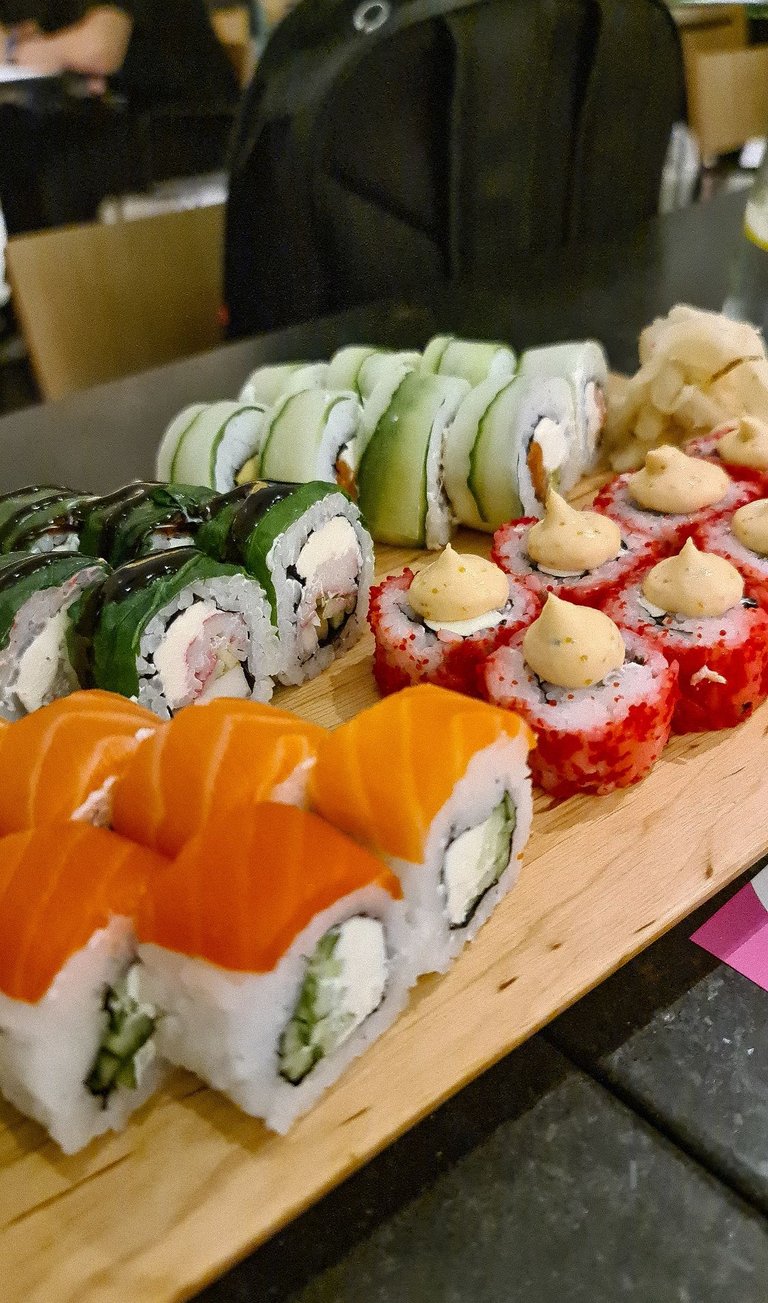 I like sushi rolls with cheese fillings, salmon, and prawns with cucumbers. I don't like eel or other fishes that's why only this combo I eat mostly.
Within 15 minutes, the waitress started serving our dishes.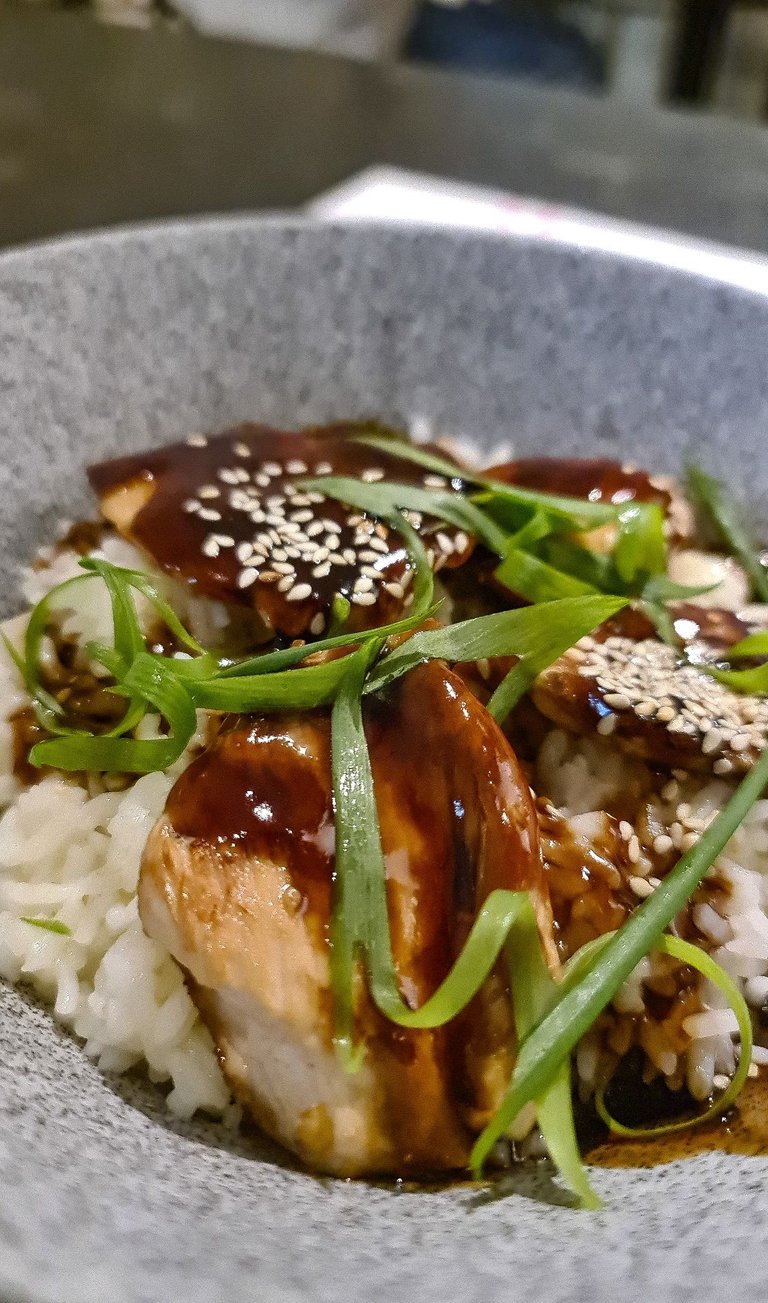 Thai curry with rice was good and chicken slices were juicy and tender. The flavor was okay but I didn't like the sticky rice. For those who like to eat sticky rice, this is for them, people like me who like rice with flavor, this is not for them. besides the rice was plain, I was expecting long-grain Thai rice. It was a fine dish to me.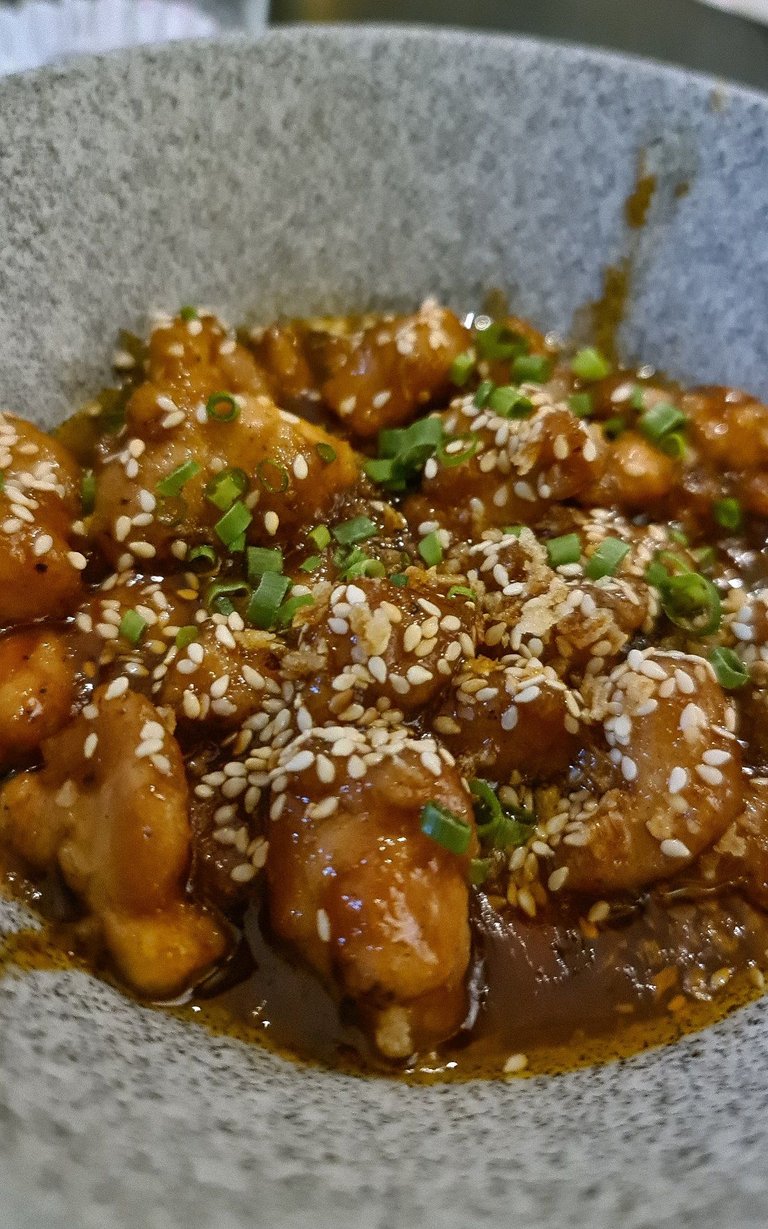 I really liked their sweet and sour curry. It was super tasty and full of flavors. The chicken was juicy, tender, and melted into my mouth quickly. The fragrance of the dish was awesome and the delightful taste made my dinner joyful. The curry/sauce was not too sweet but thick and the flavor was amazing. It was a great dish and will taste it again if I go there. Worthy of my penny...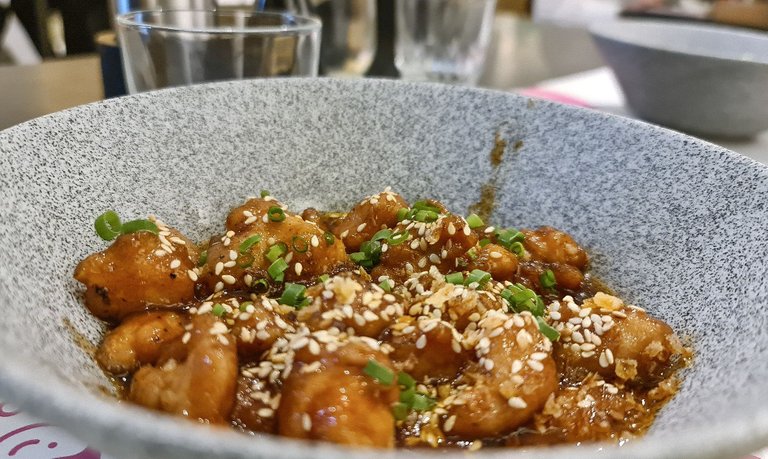 The presentation of each dish was regular, not too fancy like a fine dining restaurant. After tasting their food, I have realized why this restaurant is so popular. We have spend around 25$ on our dinner for two people and it was worth it. We couldn't finish our sushi so took a takeaway. Takeaway packaging was really good.
Anyway, we enjoyed our dinner a lot and every time whenever we go there, we ended up being happy. Their food is simple but often gives us joy and happiness. I guess in the end, that's all matters, "a good meal, happy us".
That's all for today, folks...
Until next time... Have a nice day everyone...
Thanks for reading my blog...
---
Love
Priyan
---

---
Explore Life with Priyan...
---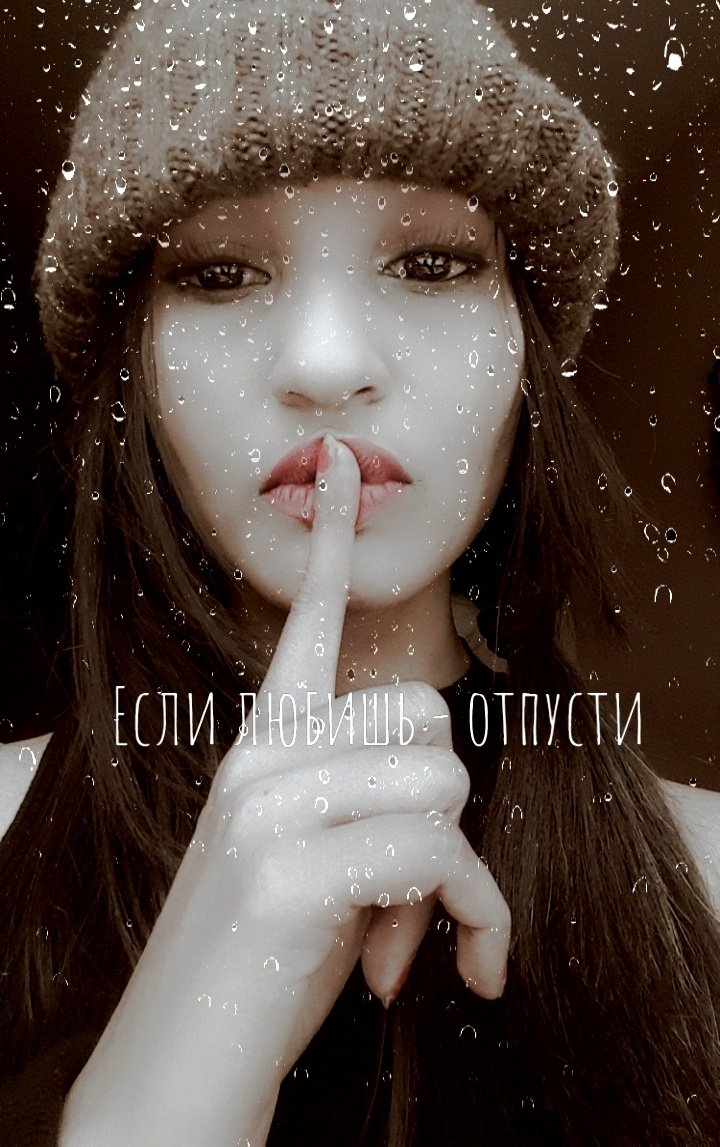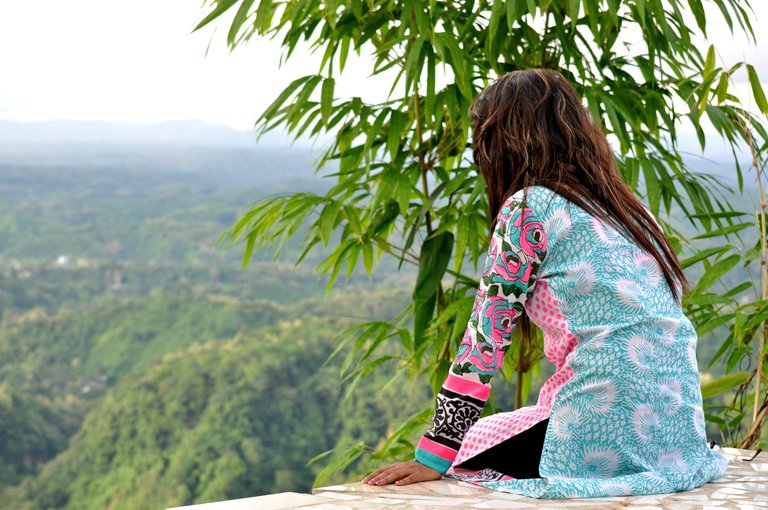 "I am @priyanarc... An architect, a dreamer, and a passionate writer who loves to write about life. I try to present my own perspective and experiences. Please leave your feedback and criticism because it's the only way I can know and reach your mind and thought easily..."

---
Find me on youtube...
Don't forget to subscribe to my channel...
You can find me on Twitter...
Original post written by @priyanarc...
All the pictures used are captured by the author...


If you want this kind of GIF for yourself, Let me know...
---
---
---