Flight Attendant or A First Class Passenger !!! - Photo session at "The Marshal Konev Height Memorial"

When @foto_sekta_kh offered me to do collaboration projects with them, I was kinda shocked because I was not expecting this. It is basically a travel agency which offers tours within Kharkiv city. They select unique locations as well as offer photoshoots to their clients. Social media influencers always search for unique locations for photoshoots and mostly IG users do that, so the entire project idea is based on targeting IG users. The project is still on an idea basis, just a baby step towards the future.
I am not a model, neither I want to become a model, I have agreed to work with them to gather experiences and also wanted to be part of their events. It helped me to know more about Ukraine, culture and also met many people through this project from different sectors. I was the first foreigner with dark skin who started working with the team but now many became part of this small project. Within 5 months the project grew a lot, the team became large and coming up with unique ideas for social media influencers. Foreigners are also becoming part of it. My role is to do promotional work and highlight their events.
So far, I am enjoying working with the team. It is also helping me to understand organizing a project/event and management level. I have been through different locations so far. Some ideas are given by me too and overall the entire team is very friendly and co-operative. I am not that creative when it comes to branding a project by arranging a shoot, I try my best to understand how event management works.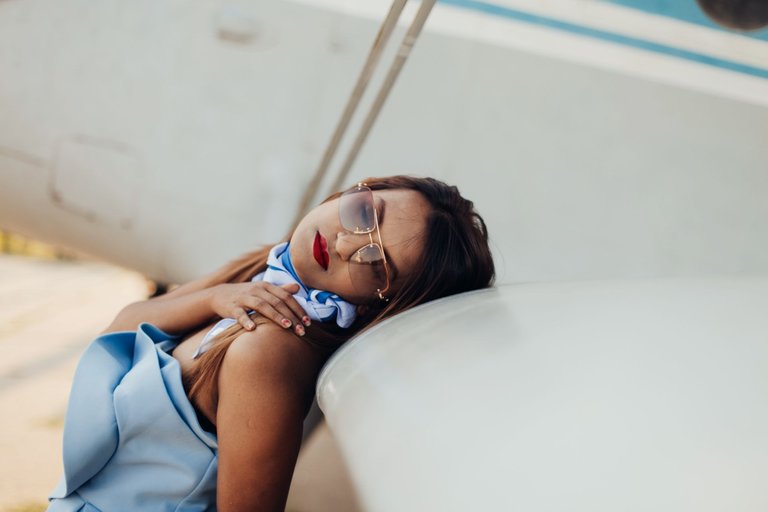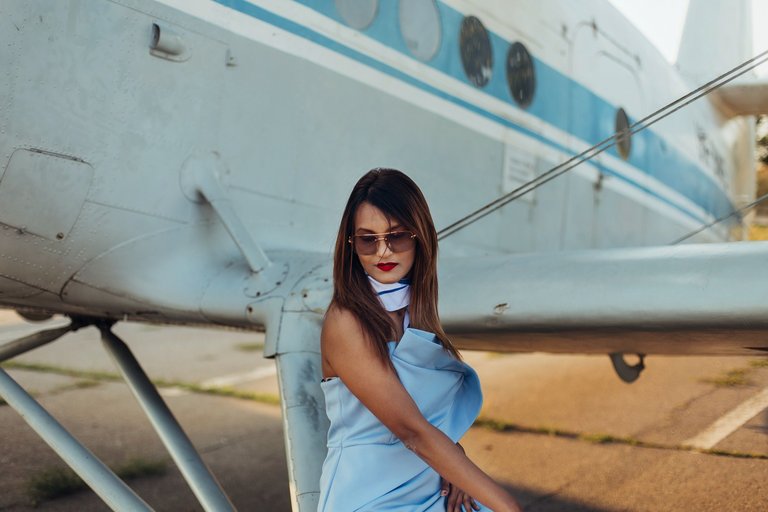 This summer was amazing and because of the events, I came to know many hidden locations in Kharkiv. When I first started posting pictures on social media, I have received mixed feedback. In my country, people are not used to seeing such kinds of pictures on my IG. The questions were raised, people became confused and started asking me whether I am thinking of becoming a model or not. I would never call myself a model because I don't know anything about styling and modelling, I am a small influencer.
This photo session was completely an idea, the concept was to do a shoot with airplanes and a helicopter. This jet plane and helicopter are from the Soviet period, had been used in war. The location name is The Marshal Konev Height Memorial, located at Solonytsivka village, Kharkiv Oblast. Not very far away from the city and a nice tourist spot too. Many foreigners don't know about this spot, so our target was to spread the word around the world.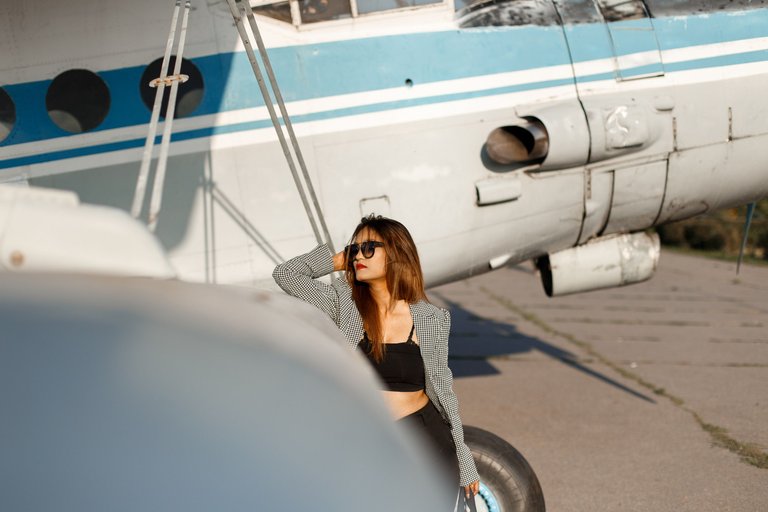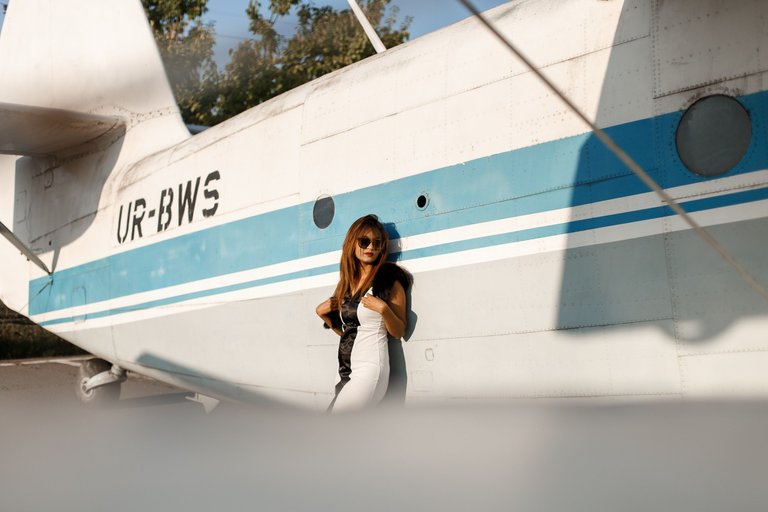 Another fact, many small photographers need people as a model of their shoot. @foto_sekta_kh project works with such photographers who are passionate about their photography as a professional. Basically, @foto_sekta_kh gives those photographers a platform to highlight their works.
Many people and Instagrammers want to take unique pictures in different locations; many bloggers, vloggers always look for cool unique locations so this project gives them services according to their criteria and choices.
Now let's talk about the session with these giant toys.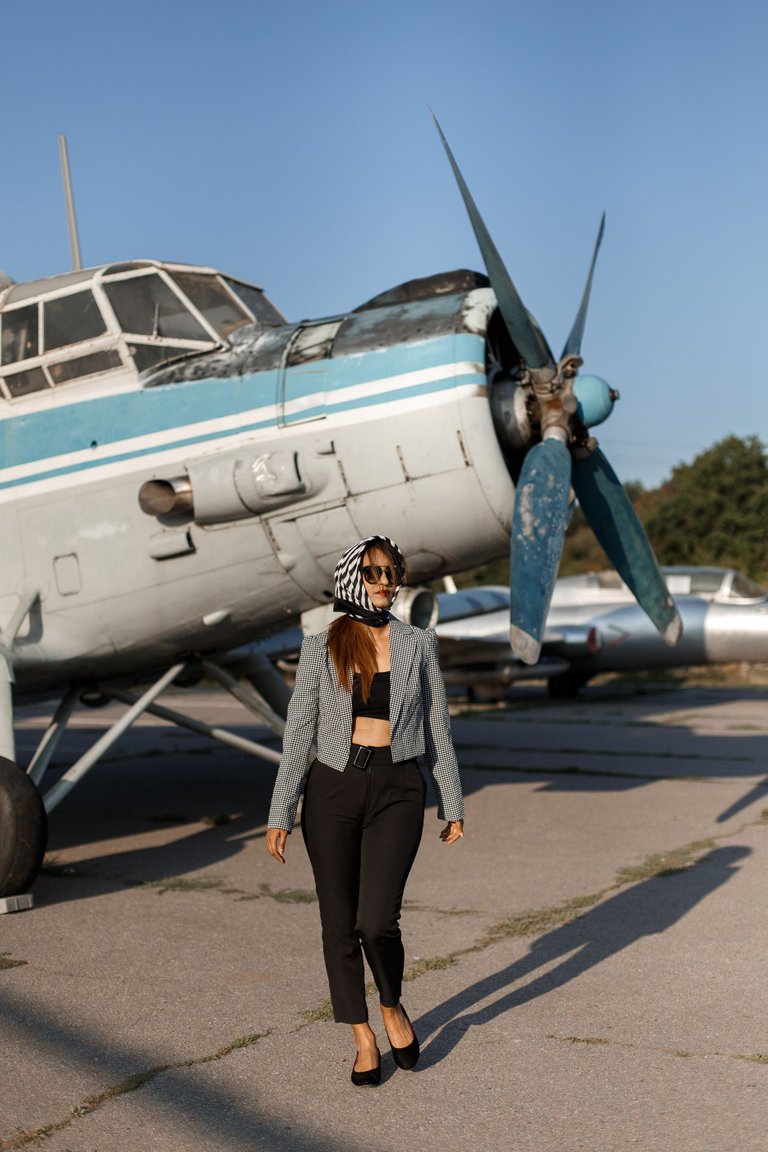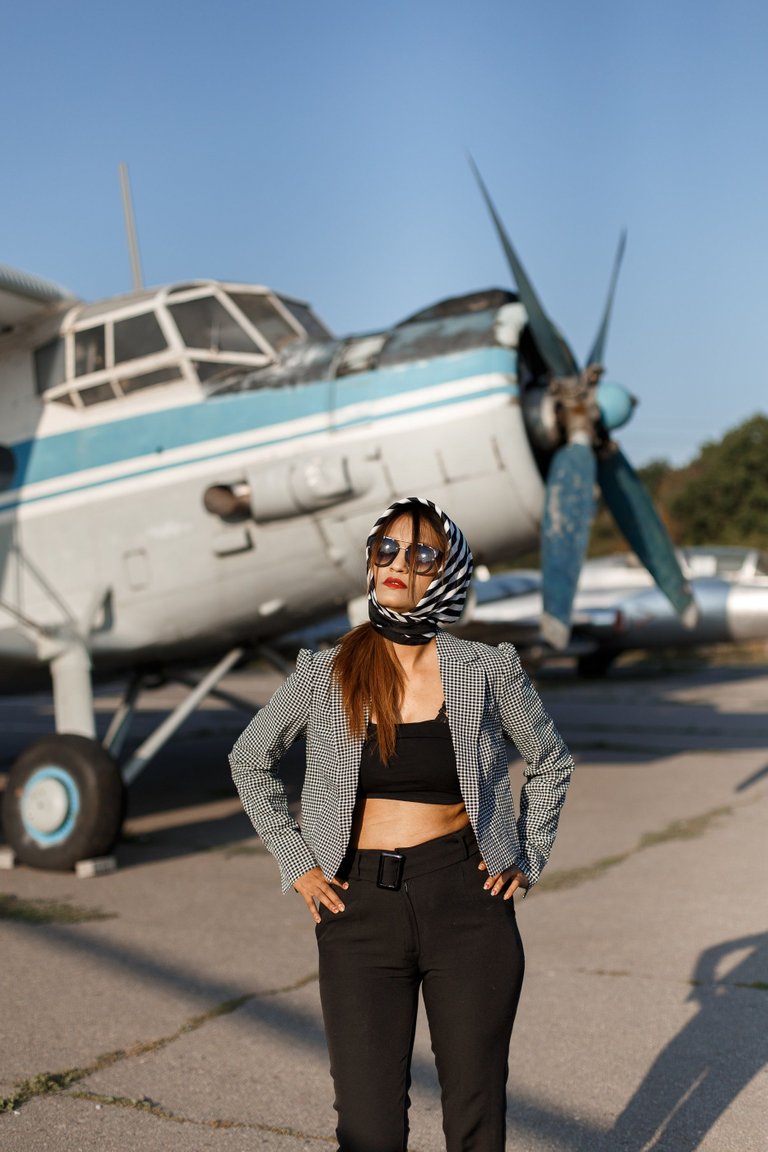 When the event was on the idea level, I was determined to participate in the project. I thought this could a game-changer shoot plus I also wanted to see myself with these giant historical warships. I was not so sure about the styling so Polina and Yana helped me a lot choosing clothes and styling.
Location selection was done by the photographer Elena, she needs publicity for her photography career so she contacted the organizer directly and offered free shoots for us, especially to social media influencers.
We went to the location in the afternoon and decided to spend time there until sunset. Before the sunset, pictures always turn out good because of the lighting. The location itself was beautiful. After reaching the spot, I saw many people were already there taking photos with these airplanes. What I have realized after my visit is that, this spot is great for photoshoots and many photographers come here with their clients to do photoshoots.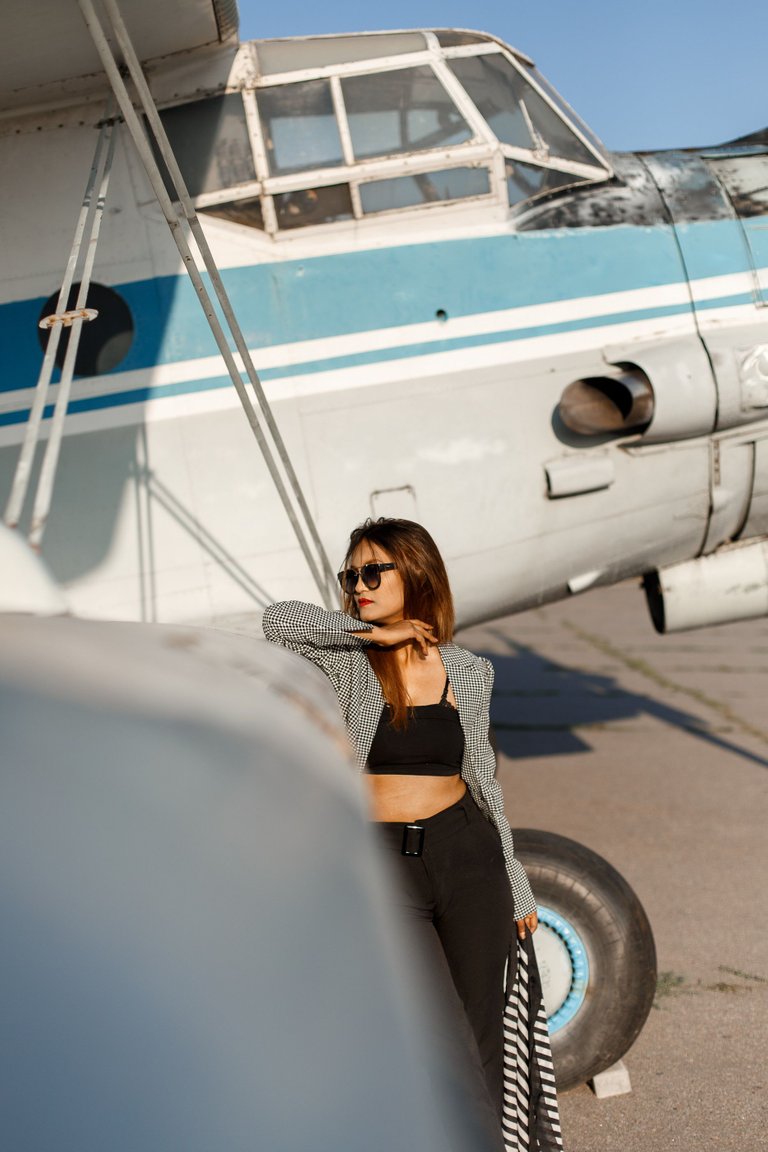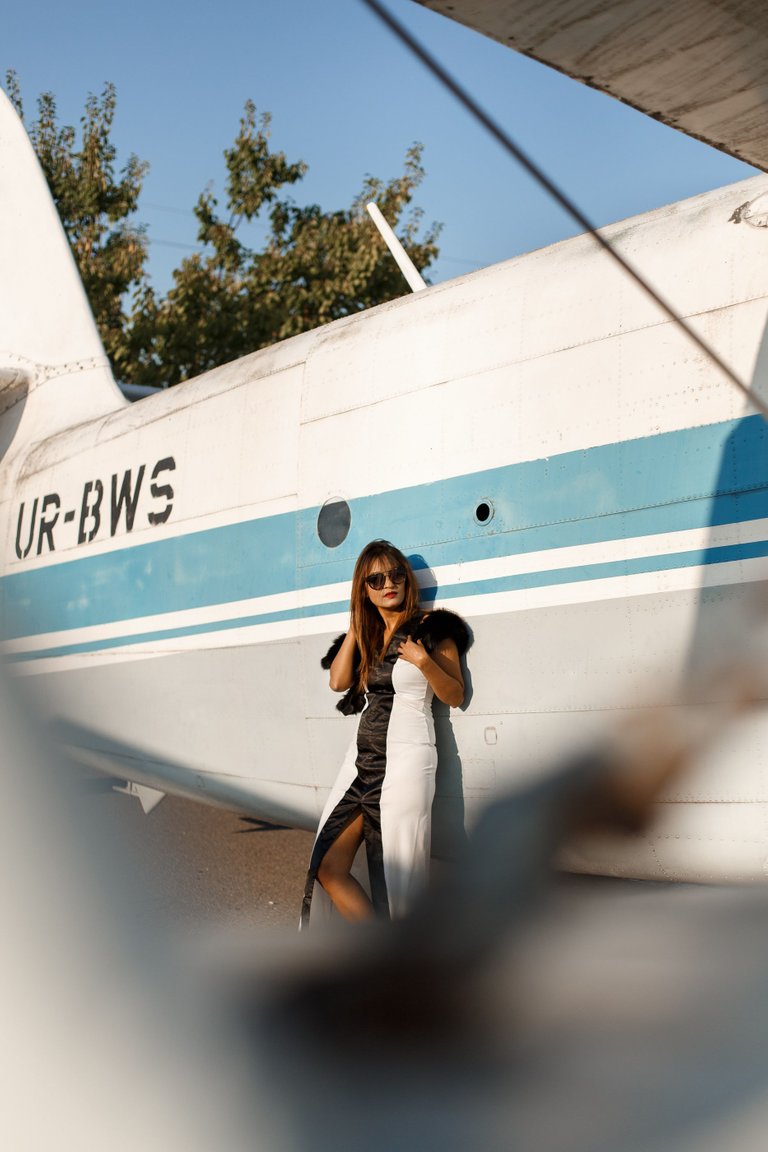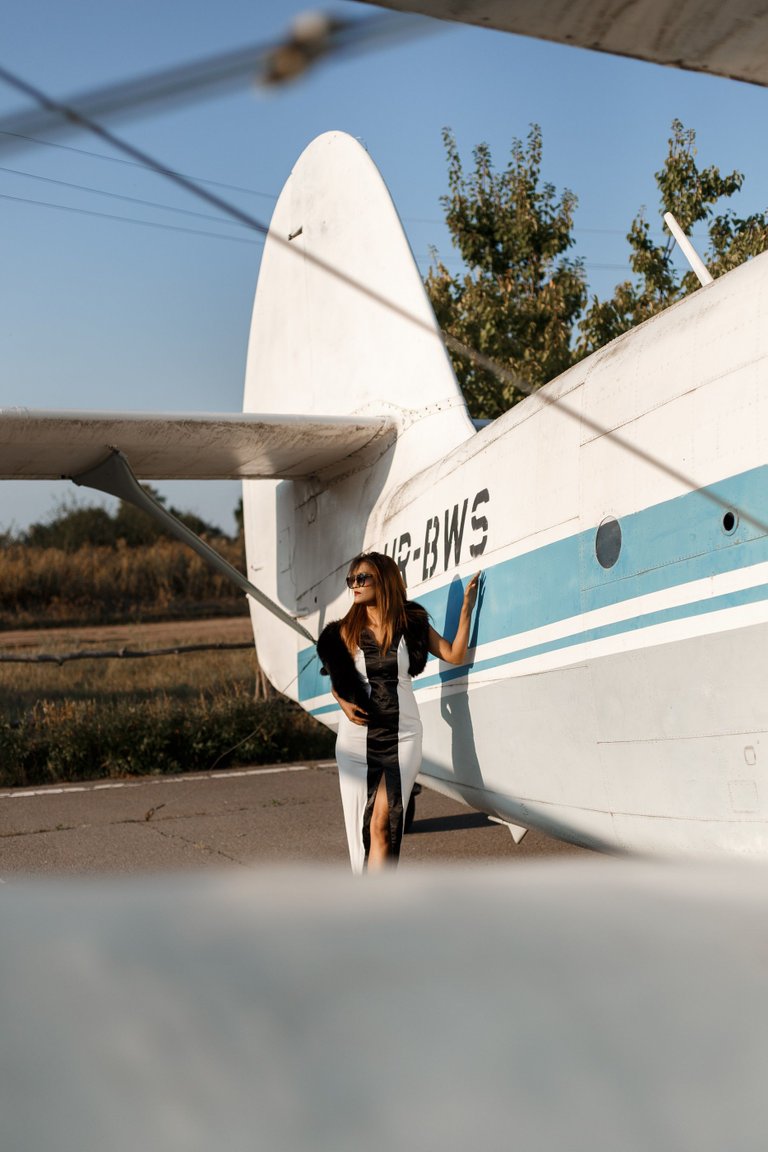 My all clothes are selected by Polina and Yana and styling and choreography were done by Elena. Before the shoot, I was blank, I had no idea what to do, what ideas I will come up with to get some cool pictures. Mostly the idea was to pretend like a passenger and air hostess or flight attendant. The pictures you are seeing are based on passenger, traveller or blogger concept styling.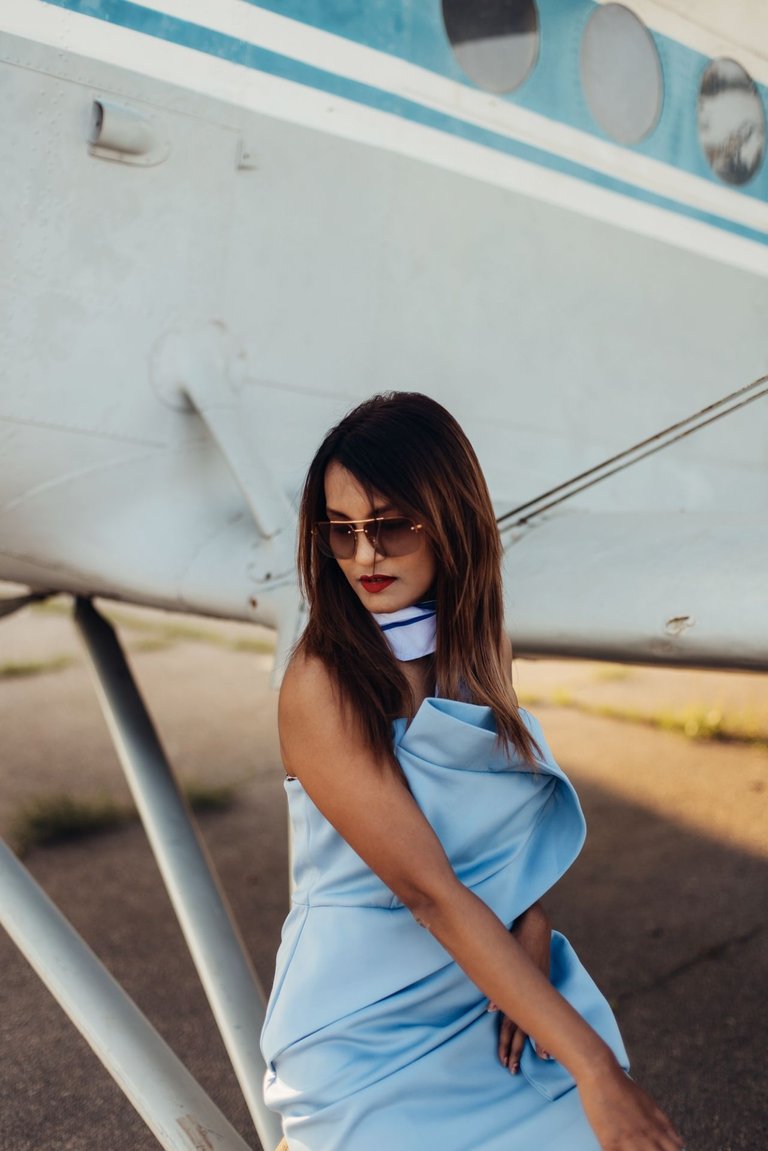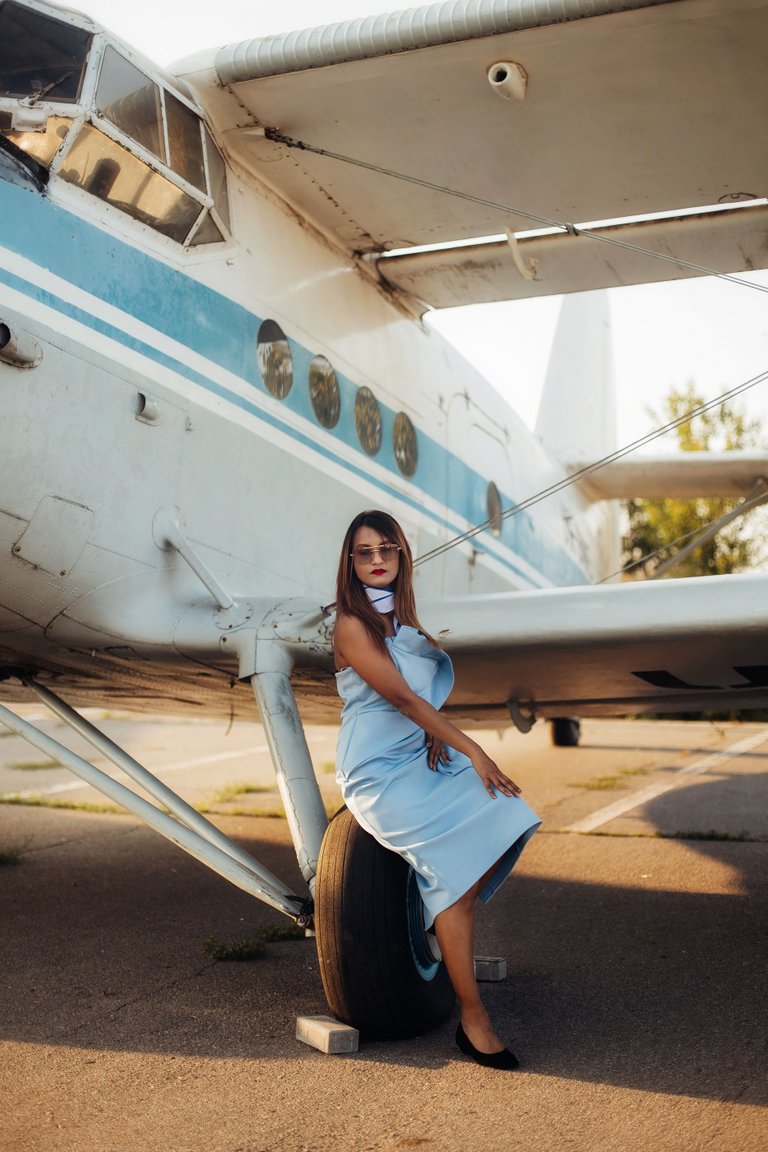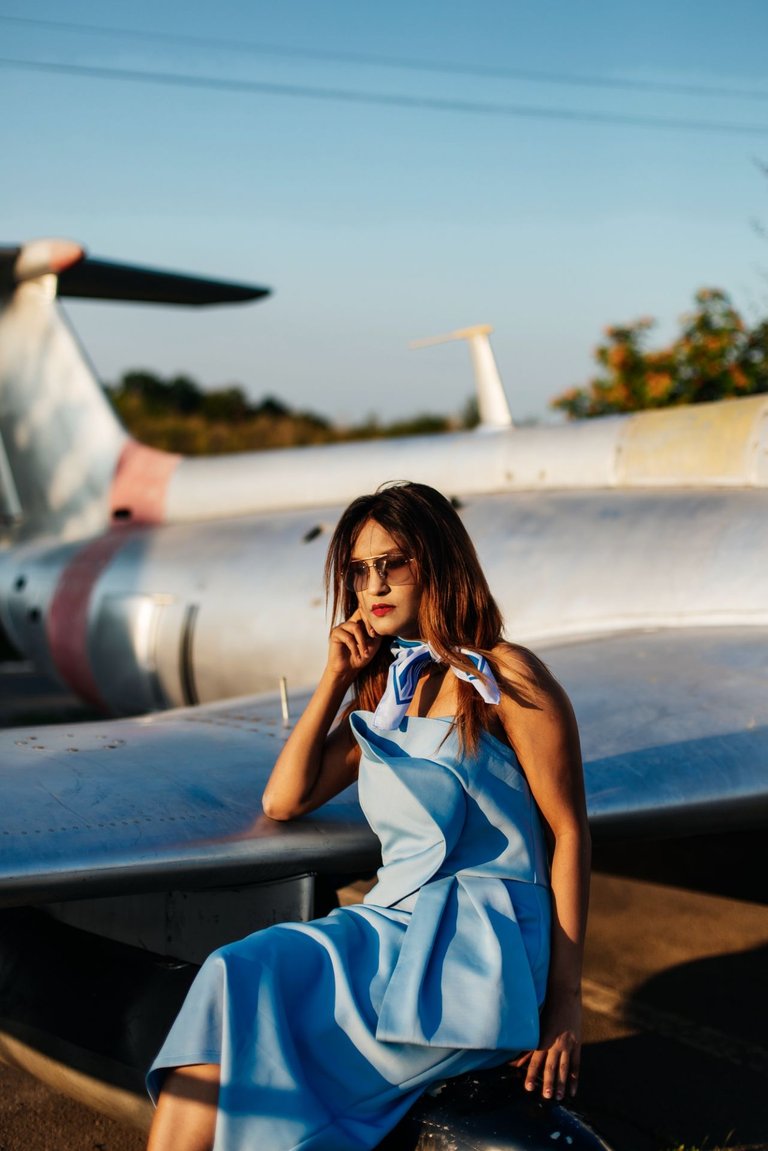 This sky blue dress has specifically chosen for this event, to represent the flight attendants. This is basically an inspired look of Ukrainian flight Attendants. I don't know how much I have succeeded to represent the look because it was a tough call. The dress was beautiful and the styling was great but after seeing my expression, I don't think I have done a good job.
Also, I was not very comfortable in front of the camera wearing this dress, I was failed to carry the look and the dress properly.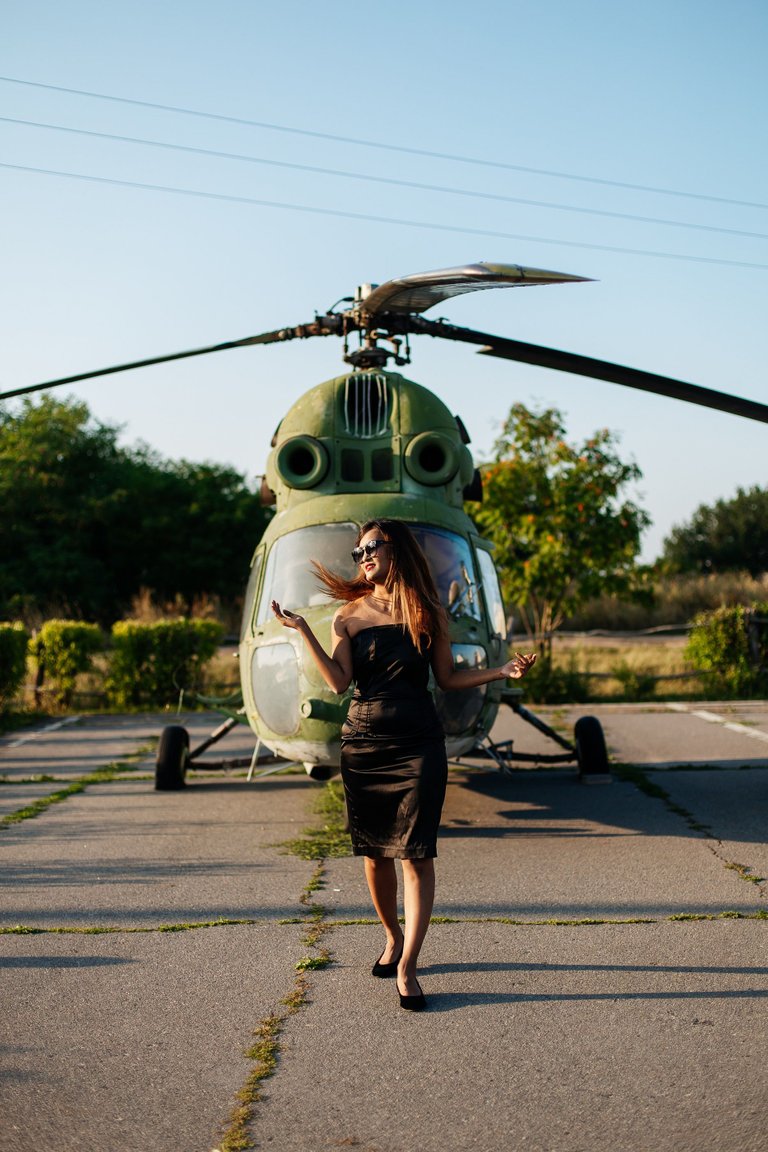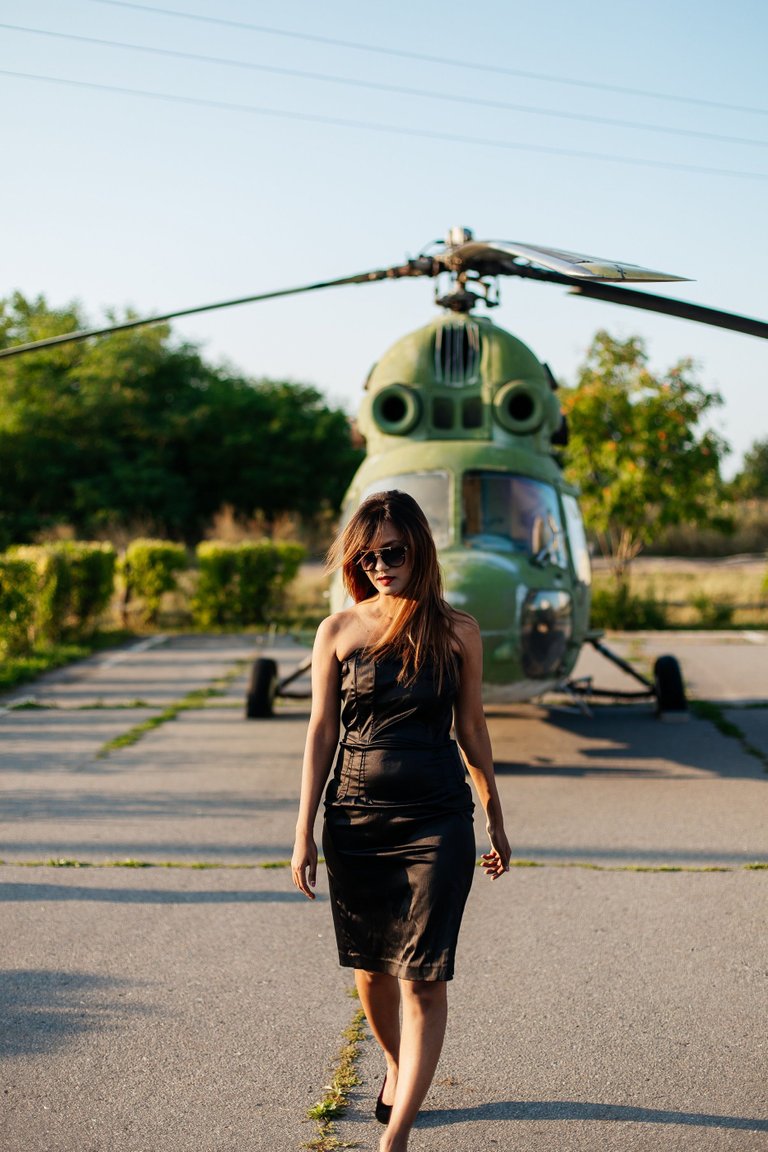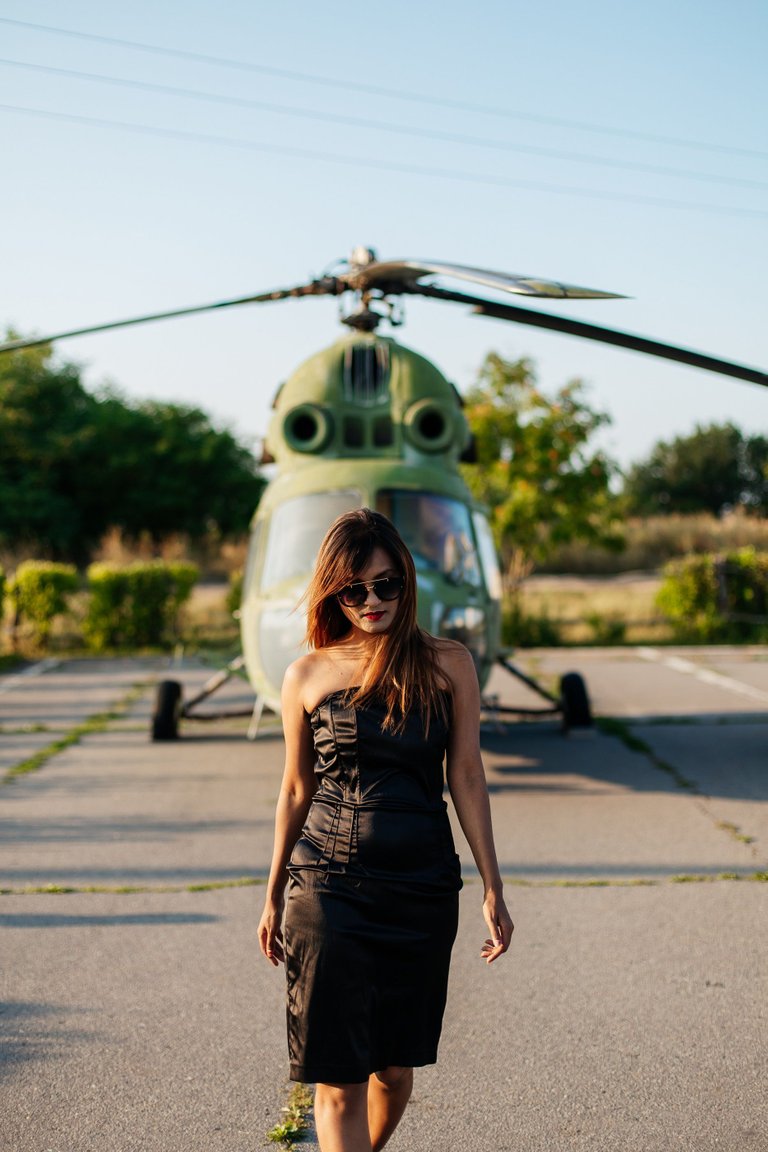 This was a fun walk in front of the helicopter and I am really happy how these pictures turned out. I also love the framing and my facial expression as well. I am not good at posing and body language because of my stiffness and I am working on that. My body movement and language is still messy and I am still learning how to pose for a nice photo in front of the camera.
Taking my pictures are tough comparing to Ukrainians because of my body language and facial expression. It's very important to move the body with a facial expression in front of the camera and I am learning how to do that. It's all about how much you feel comfortable in front of the camera and carrying yourself.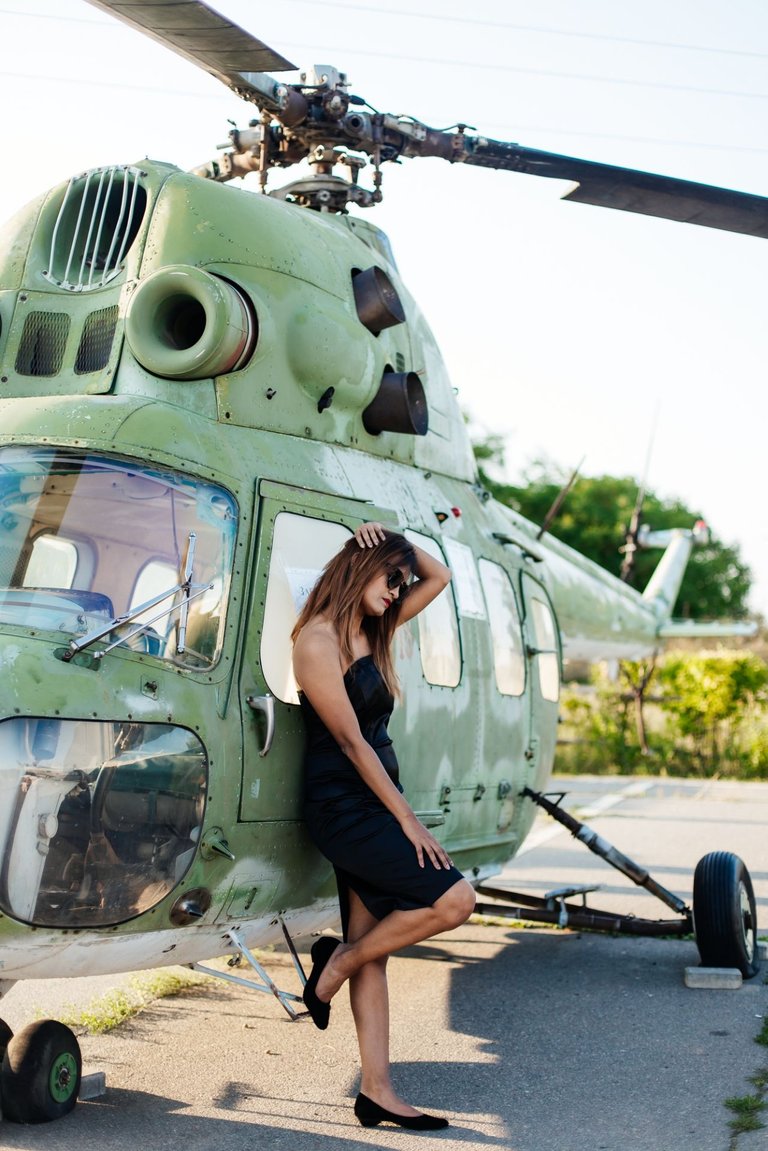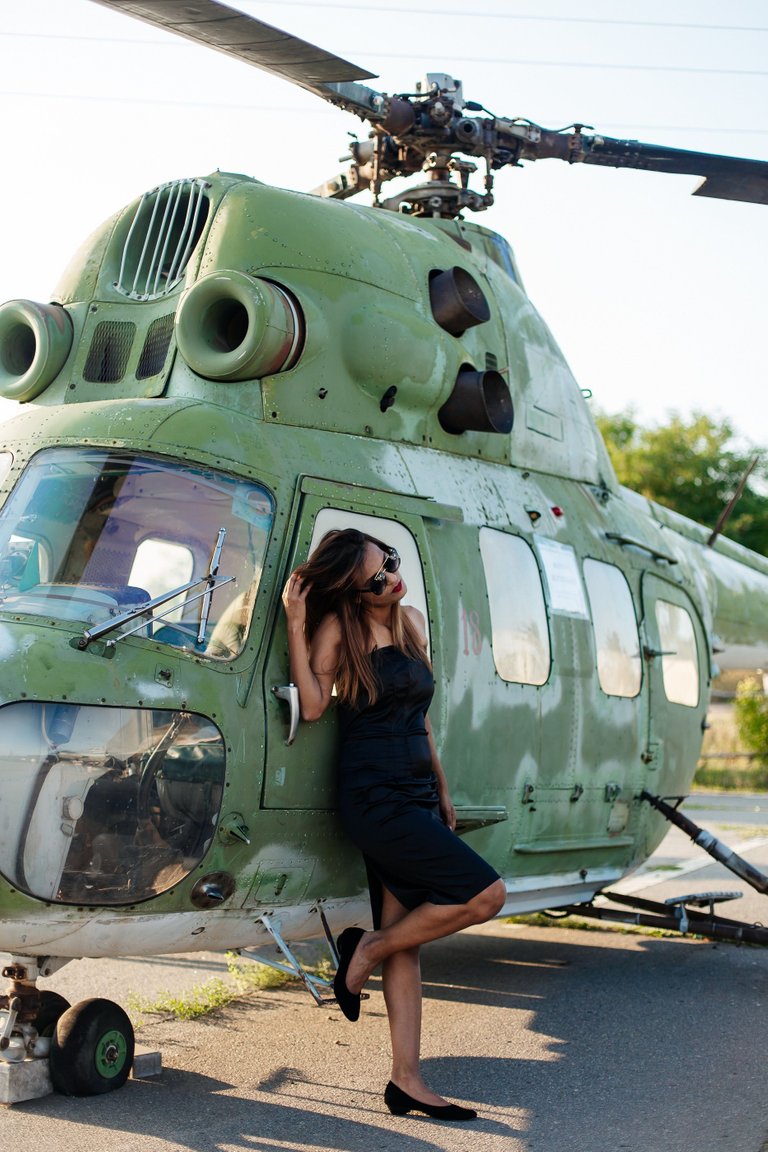 I must mention that I feel enough comfortable now in front of the camera than before. This is a whole new experience to me and also helping me to understand my capability and potentiality.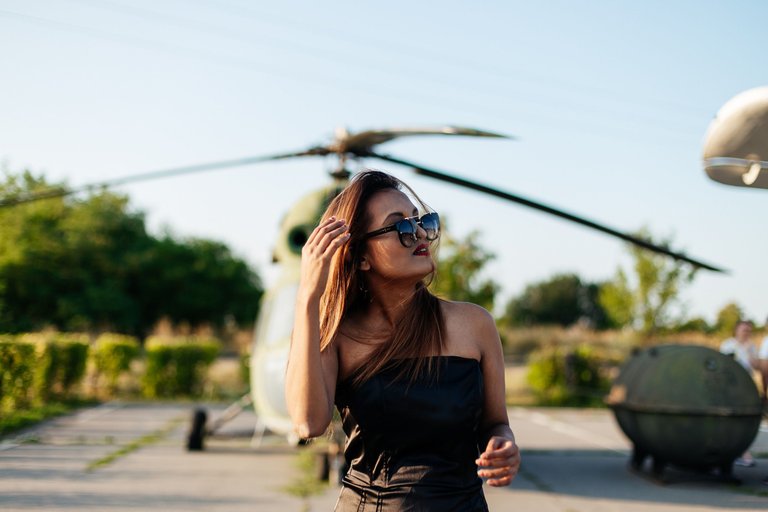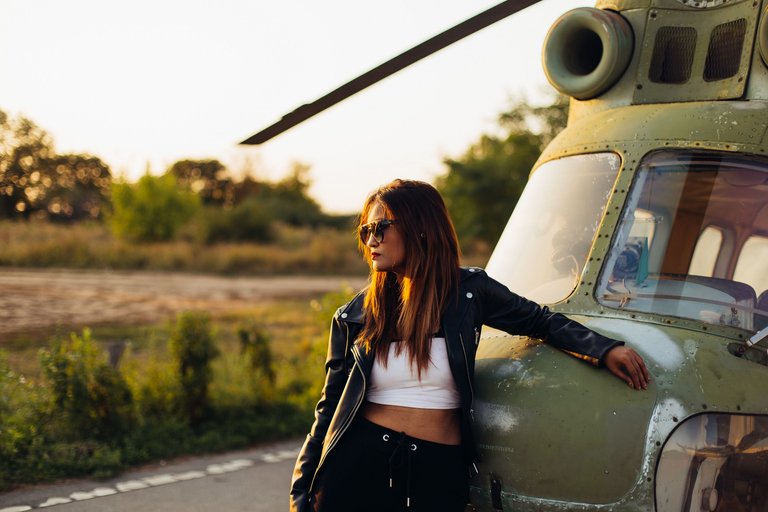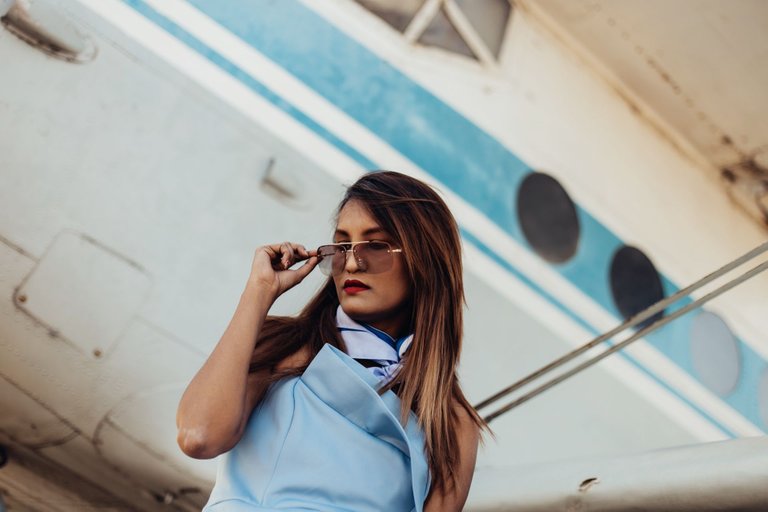 Maybe you are thinking it's easy, this event is so simple. Yes, it looks so simple but honestly, it's hard to blend with the situation as a model. When you take random photos, it's fine but when you are taking photos with an aim, it's hard. A lot of things were going on in my mind back then and also I struggled a lot with my body language. I had to pretend or act as a character. Basically, it was a role-play event.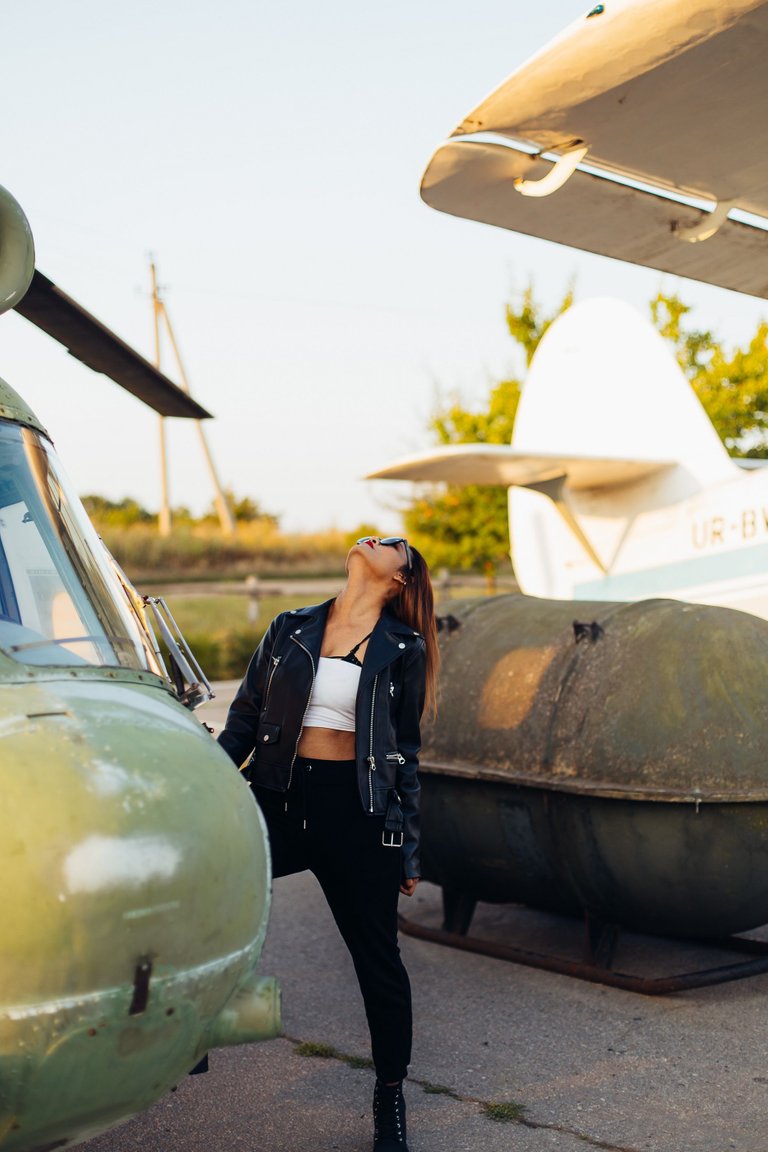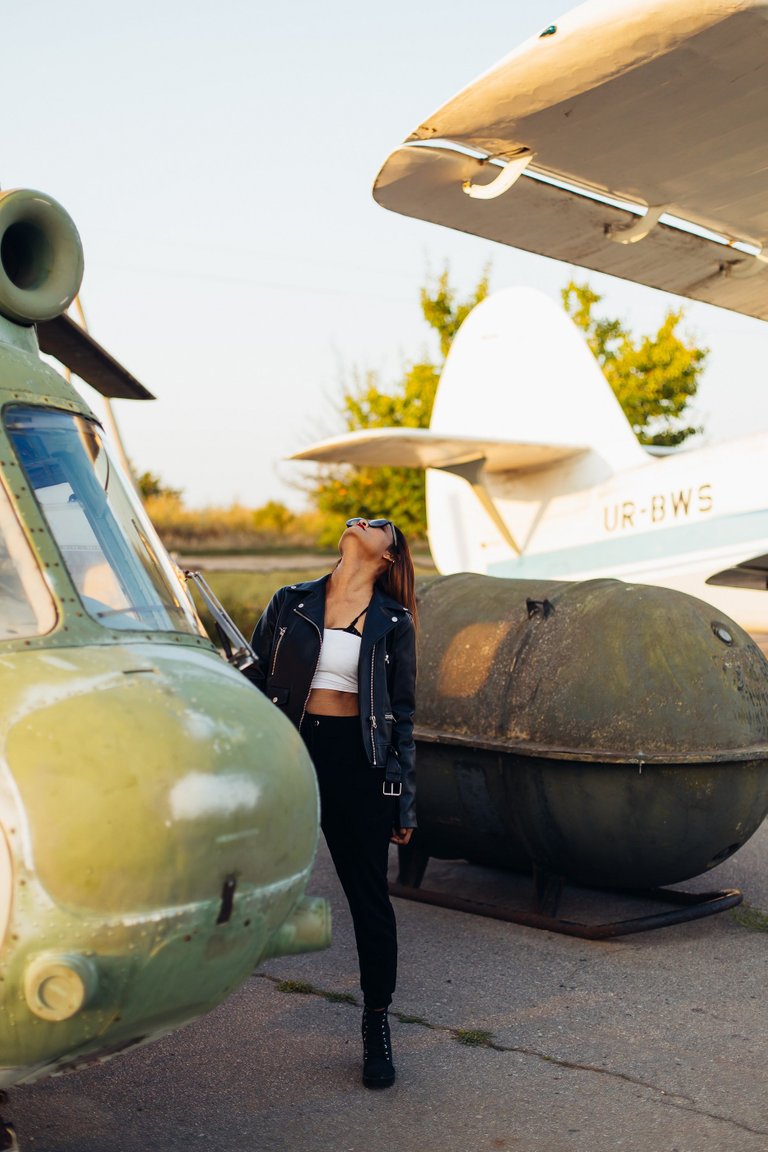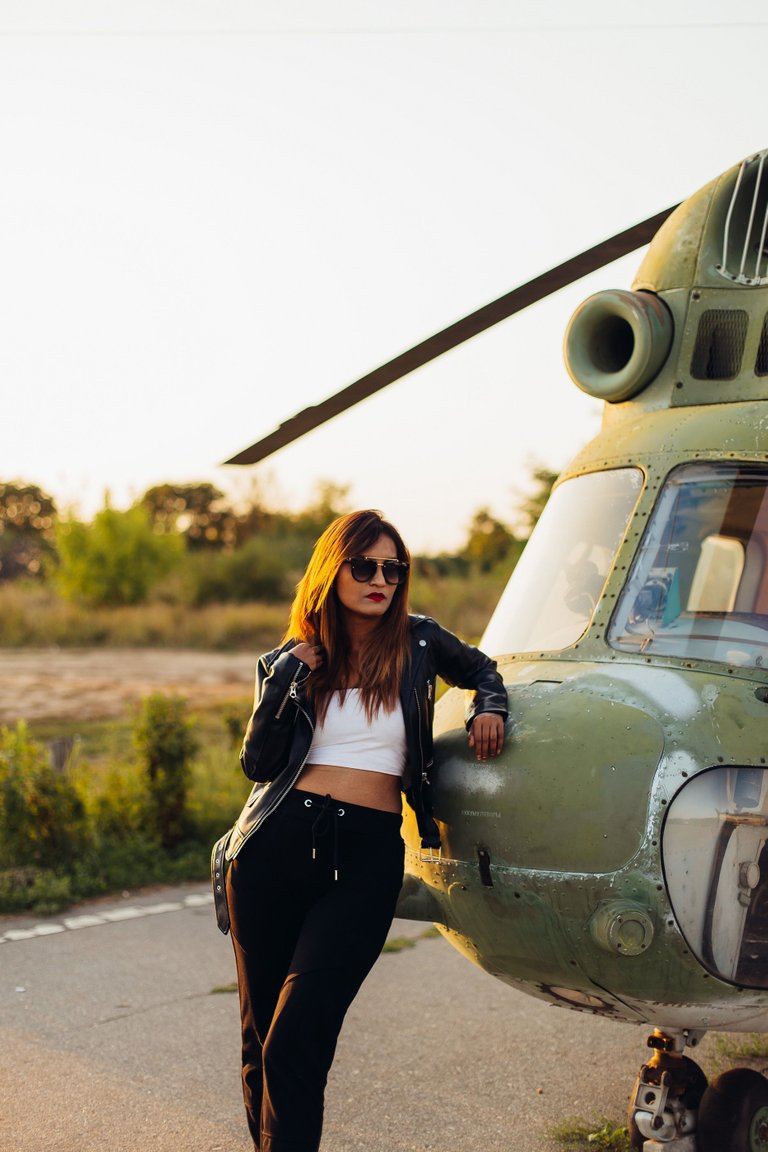 In the beginning, I was a little bit uncomfortable but gradually I was able to adjust myself to the concept. Some pictures turned out really good and I have got a lot of compliments for them.
As a brown girl, it's not easy to adjust to all kinds of colors and body language. Not all styles and colors are suitable for me but I must say Elena and Polina understand my style more than me. Working with them helped me to get my confidence back and also I discovered a new me. That's all matters, in the end, I know what I am doing and am aware of my capability. I am not gonna say I am flawless but as a beginner, I would say I have done a nice job.
After the session, we spend some time in the memorial, we walked around and enjoyed the beautiful sunset and the scenery.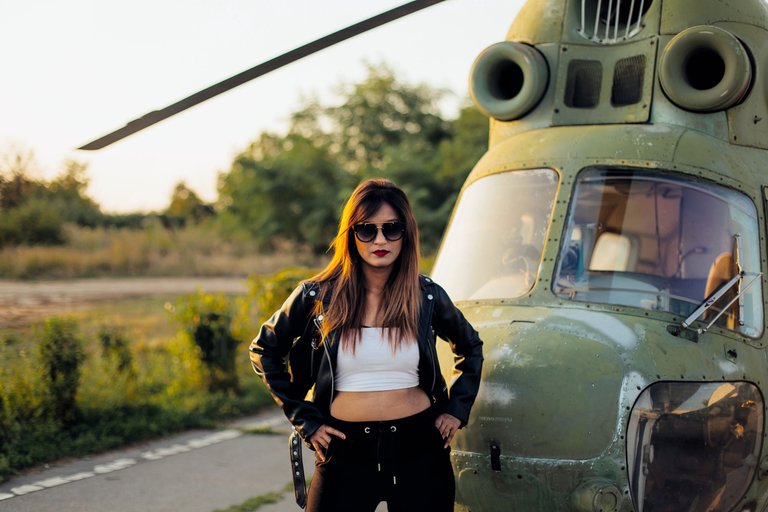 You can read my post here: Trip to Solonytsivka, Kharkiv Oblast - Ukraine
I was able to film some clips for my channel and created videos for you.
So, you can check out my videos too :
---
---
Thank you so much for reading my blog...
---
Thanks to the entire team...
Event Organizer: @foto_sekta_kh , @polina___go
Photographer: @hudzenko.photo
Location : Kharkiv, Ukraine
All rights reserved...
That's all for today, folks...
Until next time... Have a nice day everyone...
---
Love
Priyan
---

---
Explore Life with Priyan...
---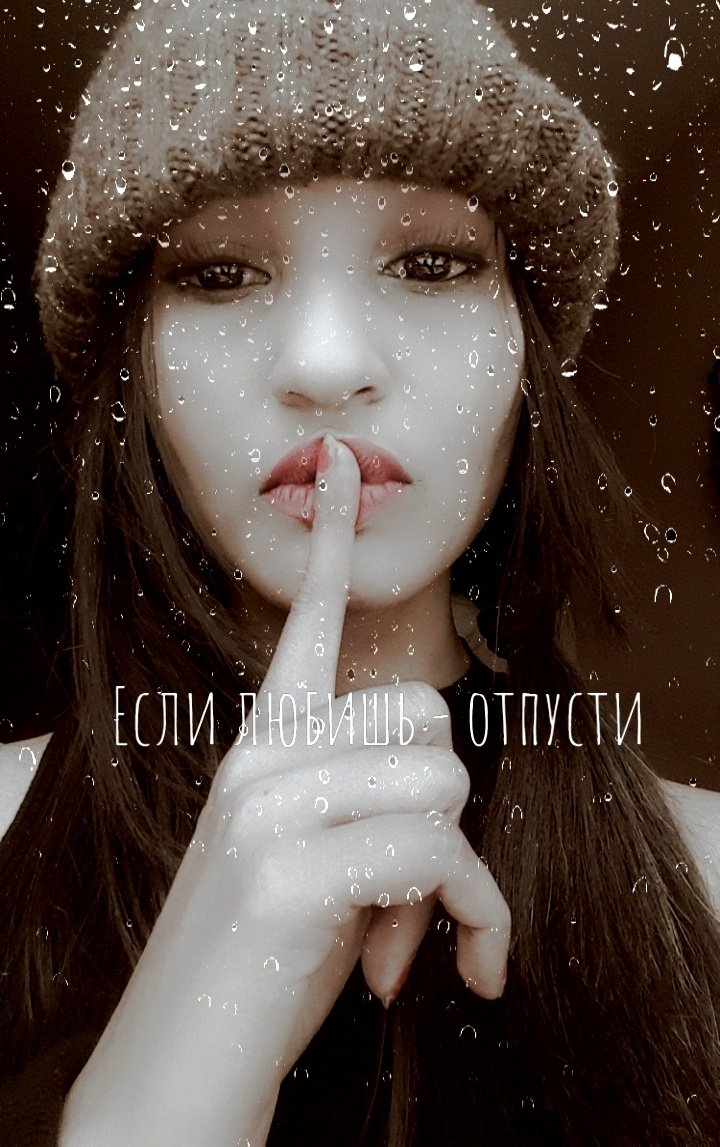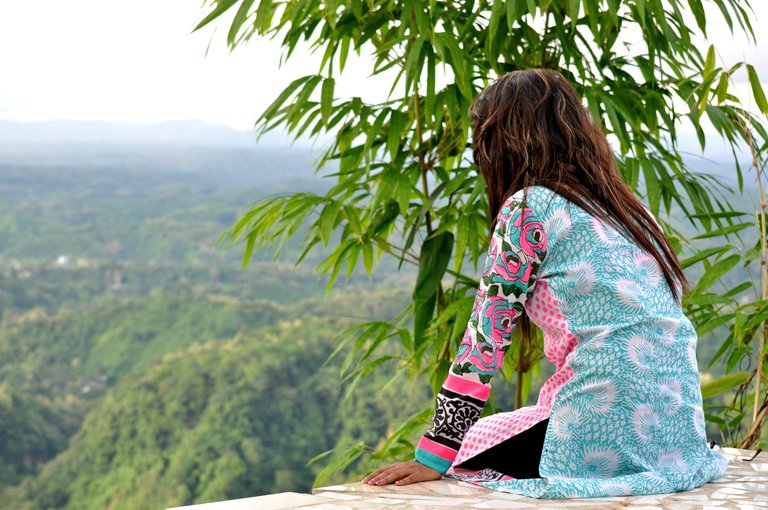 "I am @priyanarc... An architect, a dreamer, and a passionate writer who loves to write about life. I try to present my own perspective and experiences. Please leave your feedback and criticism because it's the only way I can know and reach your mind and thought easily..."

---
Find me on youtube...
Don't forget to subscribe to my channel...
You can find me on Twitter...
Original post written by @priyanarc...


If you want this kind of GIF for yourself, Let me know...
---
---
---