"A harvest of Memories" | It's Fall after all - A Charity Project photoshoot in Autumn

Autumn is known as the season of the color palette of orange, red, and yellow. It is a season of coziness, spicy fragrance of cinnamons and pumpkins; crunchiness of golden fallen leaves and smokiness of wood will always remind you of the arrival of Fall. My 4 years of living in Ukraine gave me so much which I never ever have imagined in life. I have experienced all the senses of fall, the sensational warmth of winter, and the hotness of summer so far. But among all the seasons, autumn is my favorite season, I have gratitude for this season and have a soft corner for this season. This season delivers happiness to me, reminds me of the memories of past joy, similar feelings that always keep me hungry for freshly baked cinnamon buns.
I always love to take pictures of mine during the autumn season, every year I do this. I have created a specific folder according to the year just for autumn photographs. Whenever I open and compare the photos, I can see my growth, fashion style, and my identity. I am growing and whenever I compare the present photos with the old ones, I can detect diversity and new dimensions of me.
Every photo has a story behind it but this year was different. This year I have done this autumn photoshoot for a reason, a noble cause. I have been photographed because of this charity work, donations. Of course, the whole event was organized by @foto_sekta_kh. The whole collected money has been donated to a patient who has been suffering from sclerosis disease. We were helping Ksyusha. She can walk but she feels rough, fatigue, and a lot of pain while walking. She described that at the end of the day, she doesn't feel her legs because of the pain, and day by day she feels like her legs are not listening to her anymore, she doesn't receive any response from her legs.
But the good thing is now a diagnosis has been introduced in Ukraine after the US and she can be the first patient to test the muscle machine stimulation with RS diagnosis. It will help slowly to go for normal operation of musculoskeletal and she will be able to move without additional support. But of course, everything comes with a price and the treatment cost is so high that Ksyusha's family has not been able to afford that. So, we raised little money to help her. The Information is collected from her blog post, she is also a dearest friend of our organizer.
Polina hired two photographers for this event...
Fall Photoshoot - 2021
---
After pre-promotions and marketing on Instagram, the date and location had been fixed. The spot was Mashynobudivna Park, Kharkiv; far away from my home. I have never been to this park before and after seeing the map, the park seemed very big and the entire location seemed pretty abandoned. Basically, it was an industrial area. The park is known for walking trails and dense trees, fall looks beautiful and it looks like a forest. The shoot was decided to be done last weekend, on Sunday. I was excited but in the end, I have ended up having the bitter and worst experiences of my life.
When I was doing research on finding the location and entrance of the park, I had a gut feeling that I might get lost. The nearest metro station was called Turbatom but as I have said, I have never been there before. So, instead of taking the risk to go there by metro, I decided to take a taxi. I had given the taxi driver the precise location but instead of dropping me at the exact point, He dropped me further from the exact location. Instead of checking the location twice before leaving the taxi, I had left the taxi and that was the mistake. Initially, I thought I was in the right direction but later after a while, I realized I was lost.
I had no idea and I was unable to think properly what I should do. I opened google map and for some reason, I couldn't follow the direction according to the map.
So, as a result, I was lost.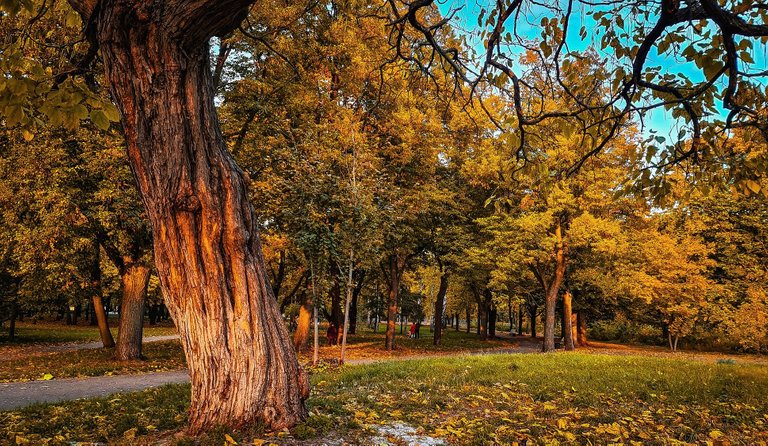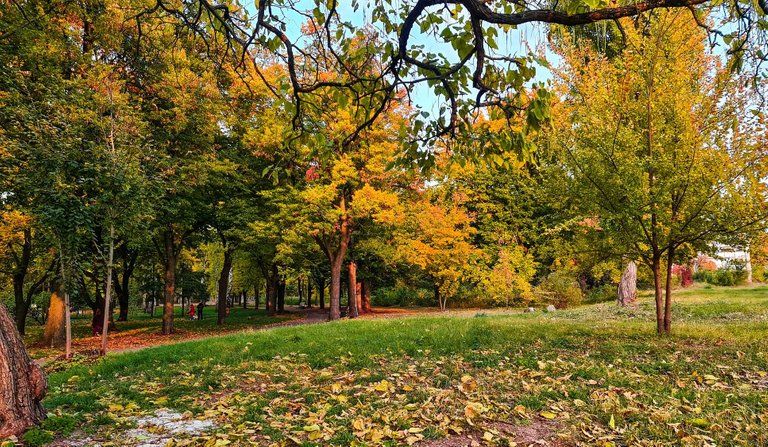 After one hour of struggle and walking around, I had found finally the metro station "Turbatom", gate no 4. It was too late and already the organizers left the spot from where they were supposed to pick us up. Well, after reaching the first pickup point, I call them and they sent me the direction of the park. Unfortunately, the park was hard to identify, and most importantly the entrance look was way beyond my imagination.
The park itself was huge and it looked like a forest from outside. To an outsider like me won't b able to find the exact entrance and spot easily at a first glance. I had no idea which side I should go to, I saw the park but there was no direction and unfortunately, no entrance was in front of me. I was feeling so helpless though I was using Google Maps.
Native people use short-cut ways to enter the park which was completely unknown to me. First I had entered into the dense forest part of the park following the walking trail and I was again lost. Later I decided to ask someone about the location and I couldn't find anyone around me. After 1 hour of extra struggle finally I saw kids who were just passing by. I asked them and they told me that they are going to take me to the spot.
I guess they have understood seeing my condition what I have been going through. People were texting me but none of them couldn't identify where I was. As I was following forest walking trails, I was way more forward than the center and entrance of the park. Basically, I couldn't identify the entrance of the park.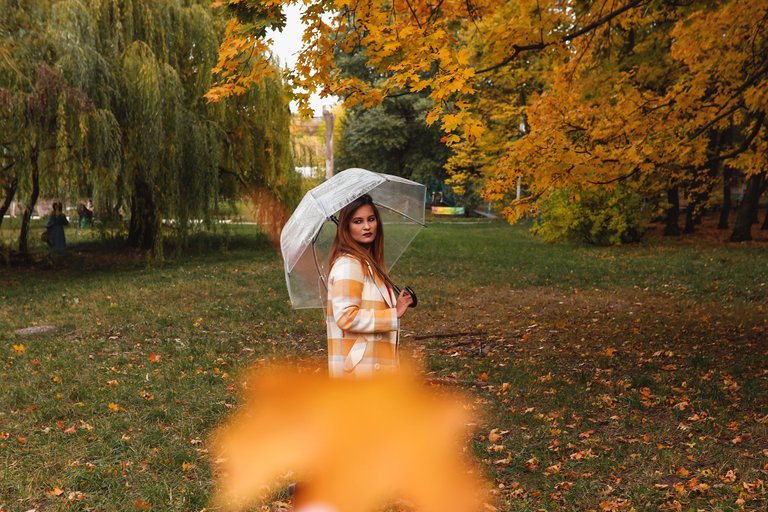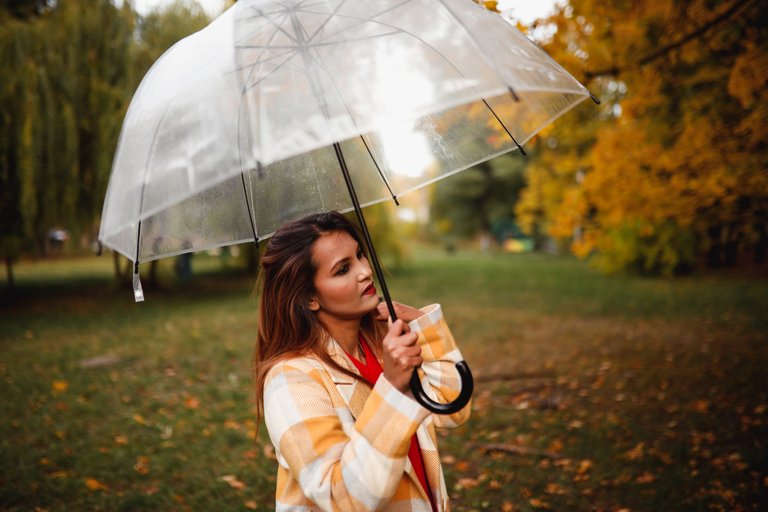 Honestly, I was about to give up if I had not found those kids on my way. I had made up my mind already to go back home as I was so stressed and my brain was not working. My photoshoot mood was completely ruined and in one work, I had to give up.
After 30 minutes of walk with the kids, finally they took me to the location which I was trying to find for the last couple of hours. I was kinda feeling relieved seeing the spot but I was honestly not in the mood for the pictures. After dropping me, the kids left and I saw that my friend @beretha was about to leave as well. Already people left the spot who were actually clients and only Yana, Polina and Photographers were there with few others.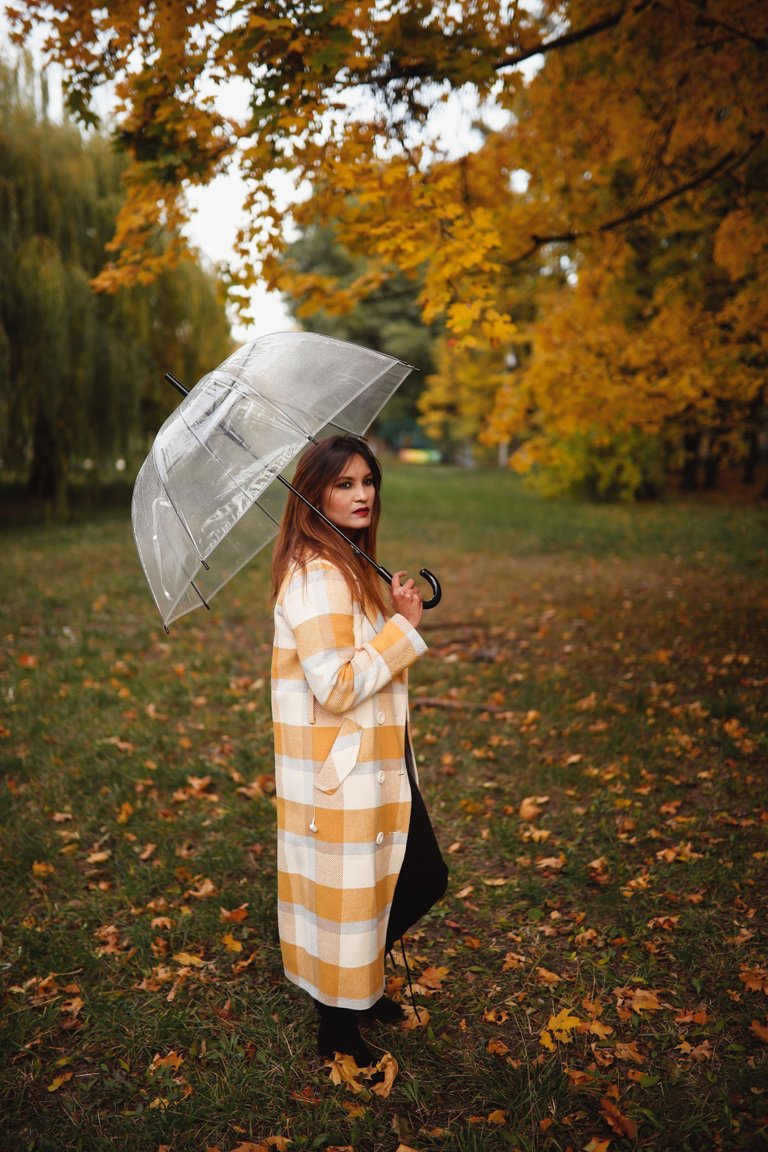 I was sweating inside though it was cold weather and my face looked so stressed. The park was beautiful, people go there to experience the best of the autumn season. Those who want to escape from the city, monotonous life, come here for a walk. There are picnic spots as well. I couldn't even see the whole park because I was already done.
I was not even feeling joy or anything despite having such a wonderful spot for photos. I was exhausted and tired already that I couldn't even move my legs or body. So, most of the photos turned into disasters.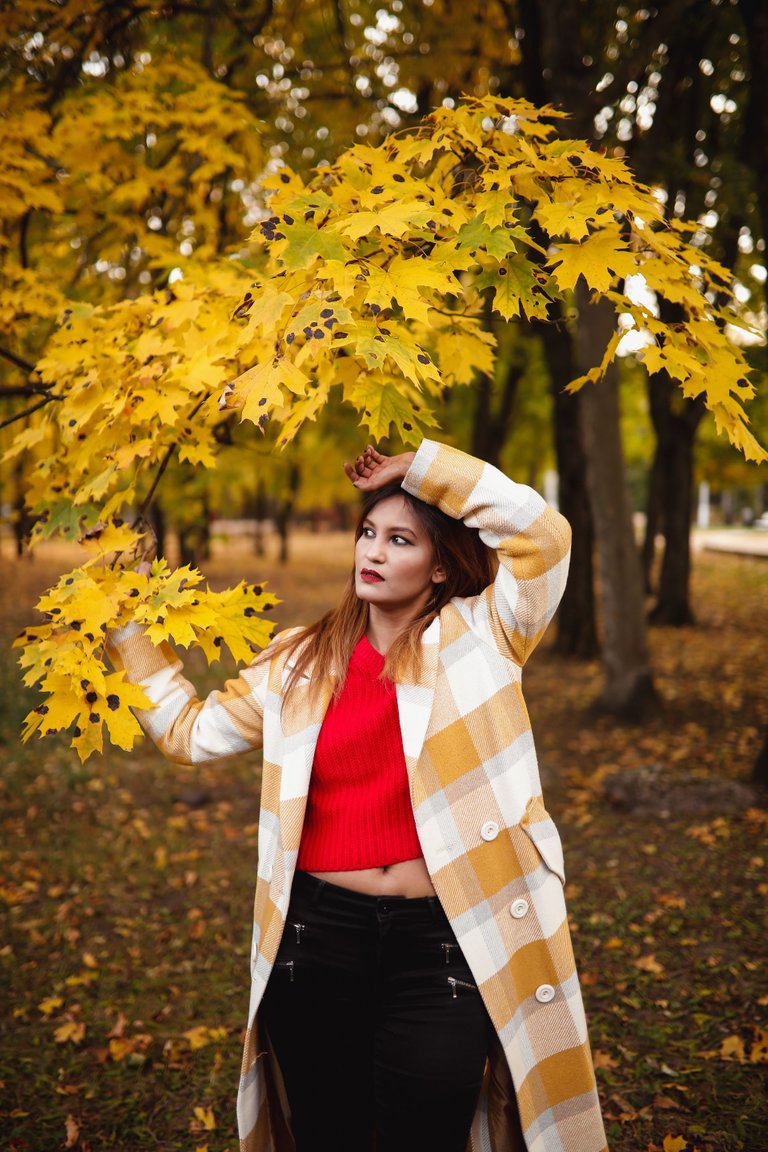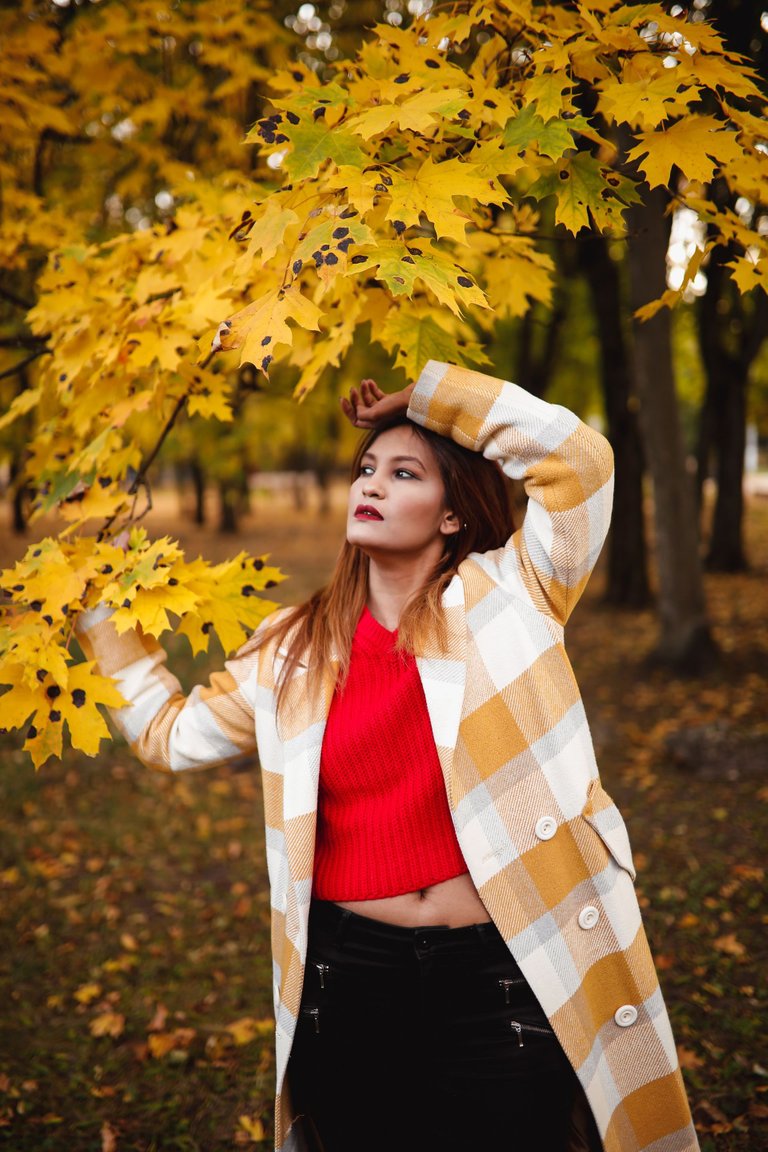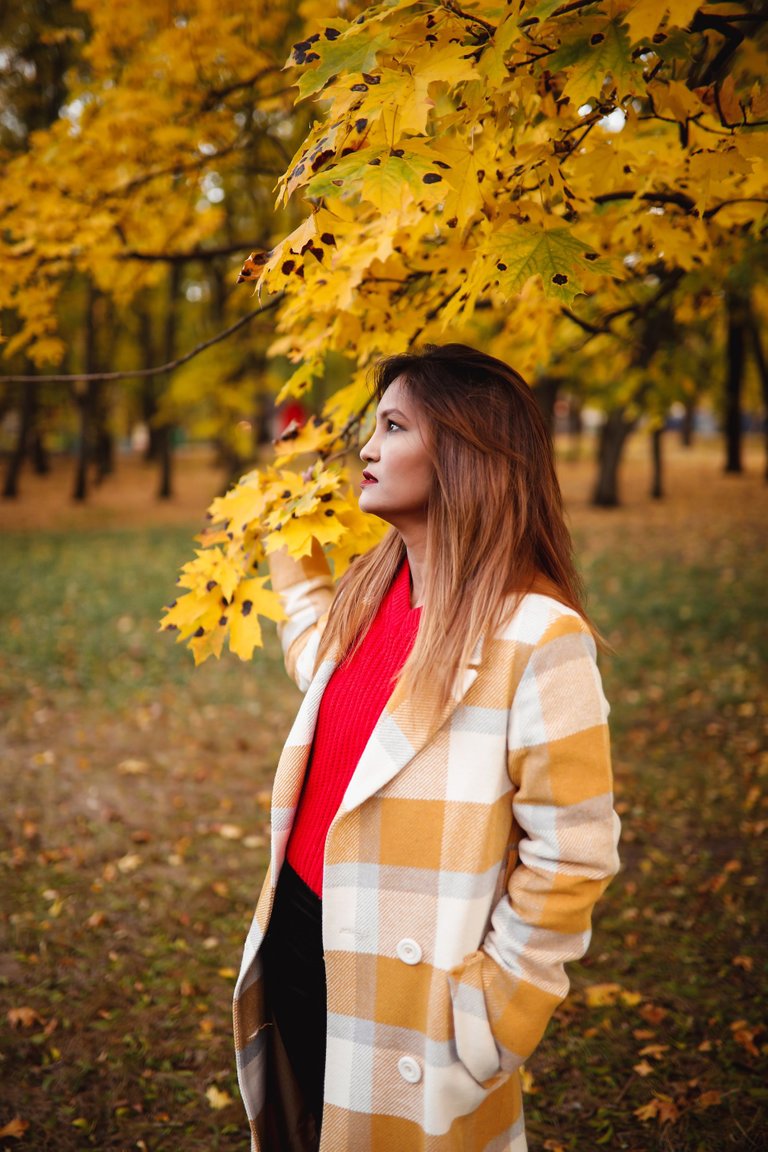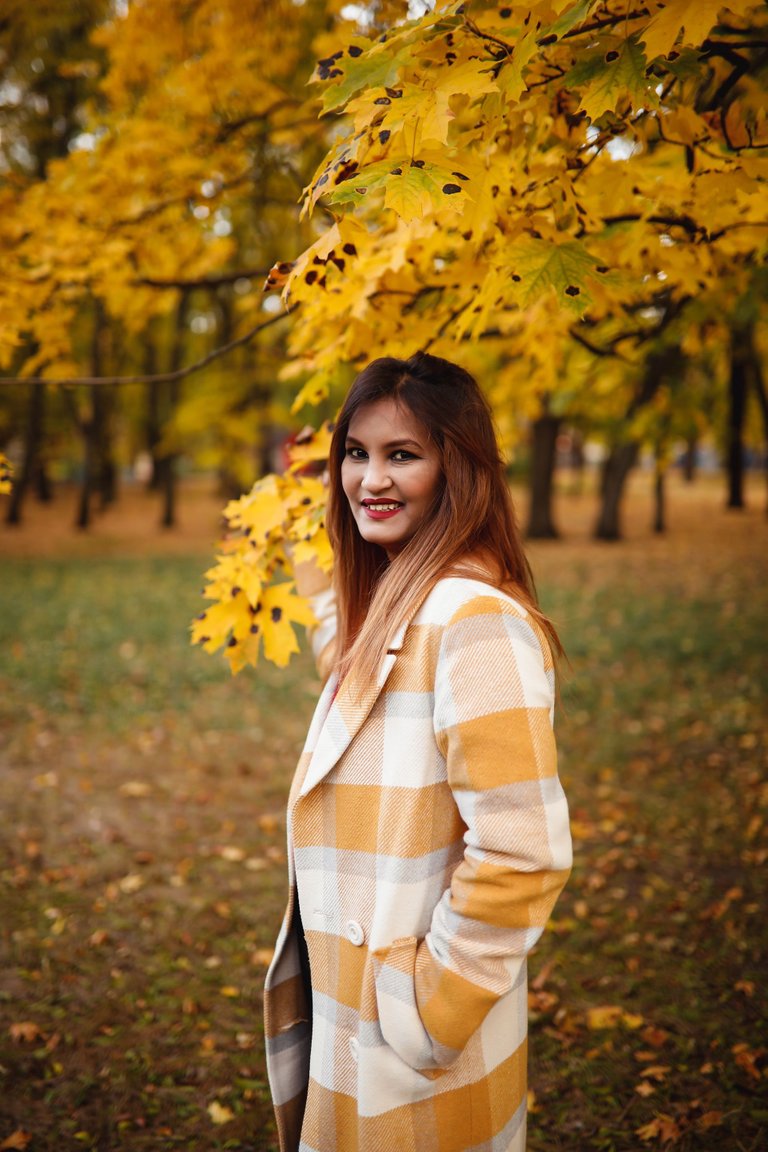 Photographer Alinka was very cooperative and I worked with her before. She was trying hard to make me feel comfortable and was giving me time to adjust to the atmosphere. I realized she struggle to take some proper photos of mine because she was constantly deleting pictures after one shot.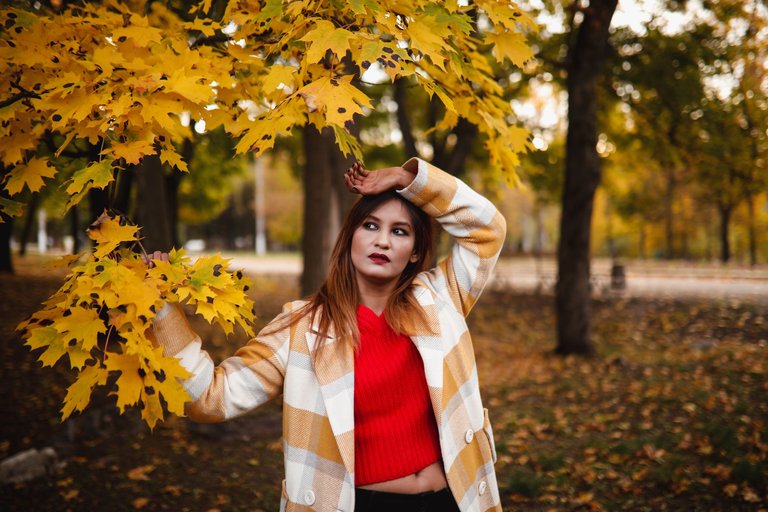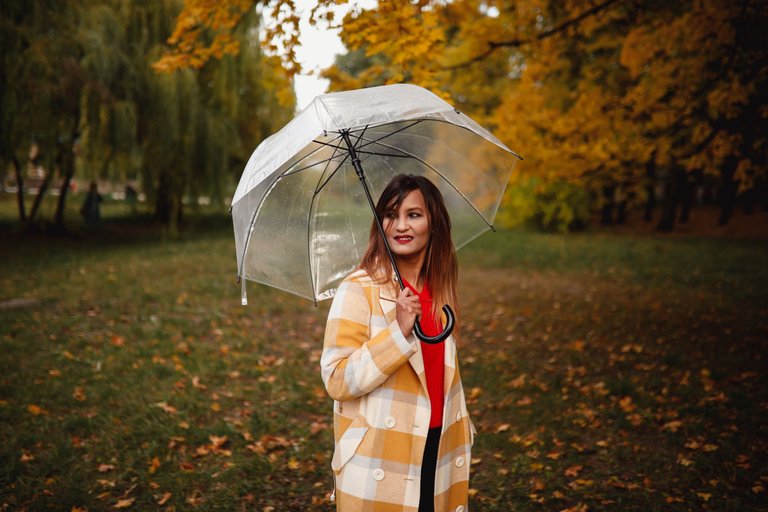 I must mention that Alinka deserves a big apology, my gratitude, and thank you from my side because she has done a great job taking pictures in such a situation.
After this, I took a break, drank coffee, and got ready for the second shot. I sat on a bench in the park holding a cup of coffee that was bought from the nearest cafe. I took a deep breath and was waiting to calm down myself and my mind. I was terrified, to be honest, and also felt helpless in this big city as a foreigner.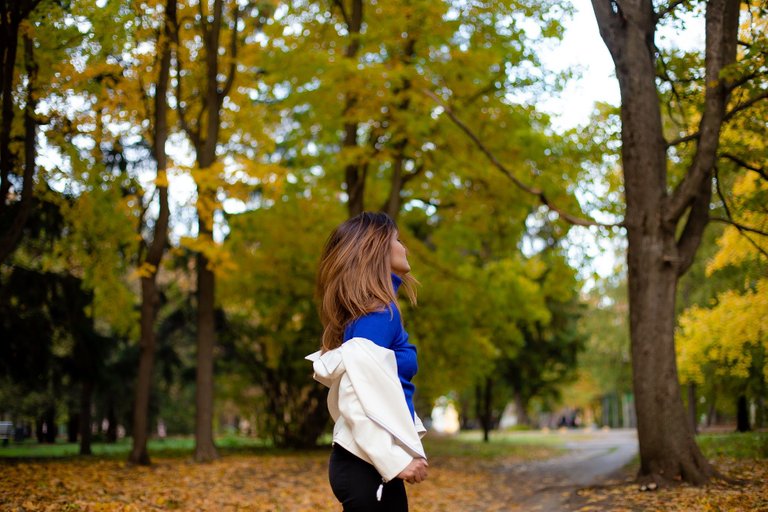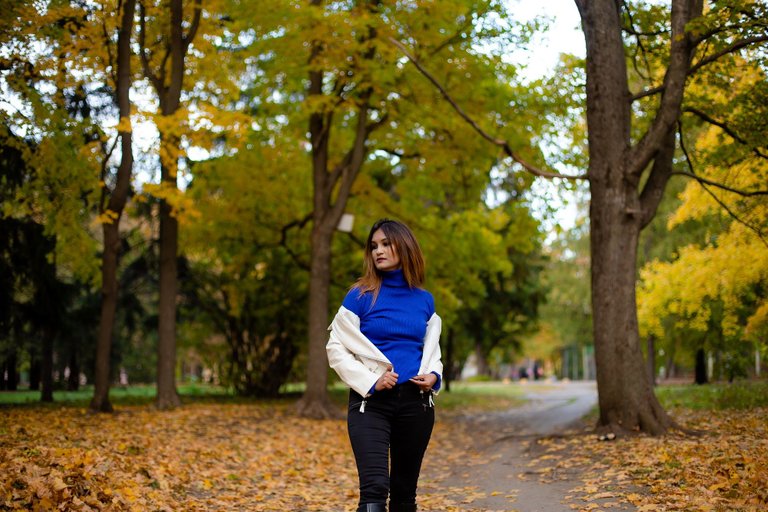 I slowly calmed down and was able to find myself and my sense too. It was too late already and it was about to be dark.
The second theme was to admire the autumn, feel nature, and play with autumn leaves.
And here is the result...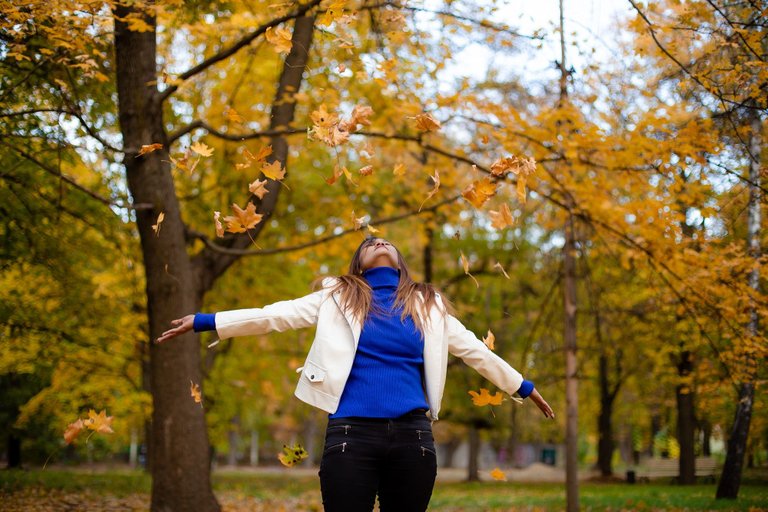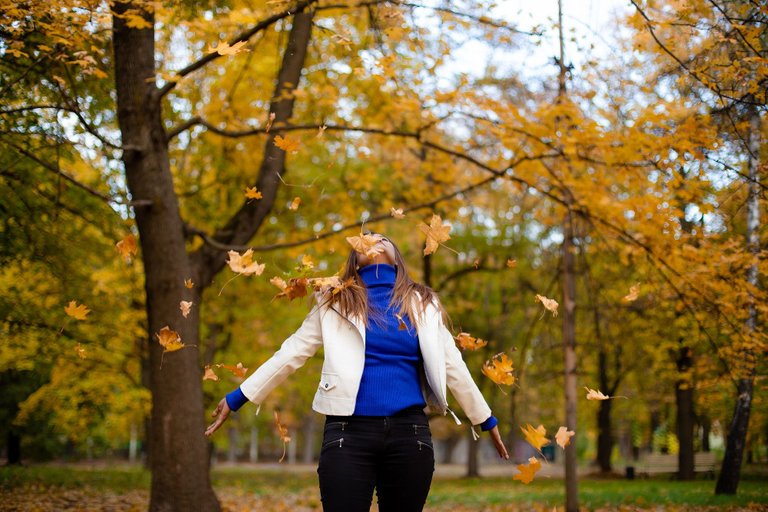 I find these pictures the best photos in life. These two photos represent a part of my life and myself.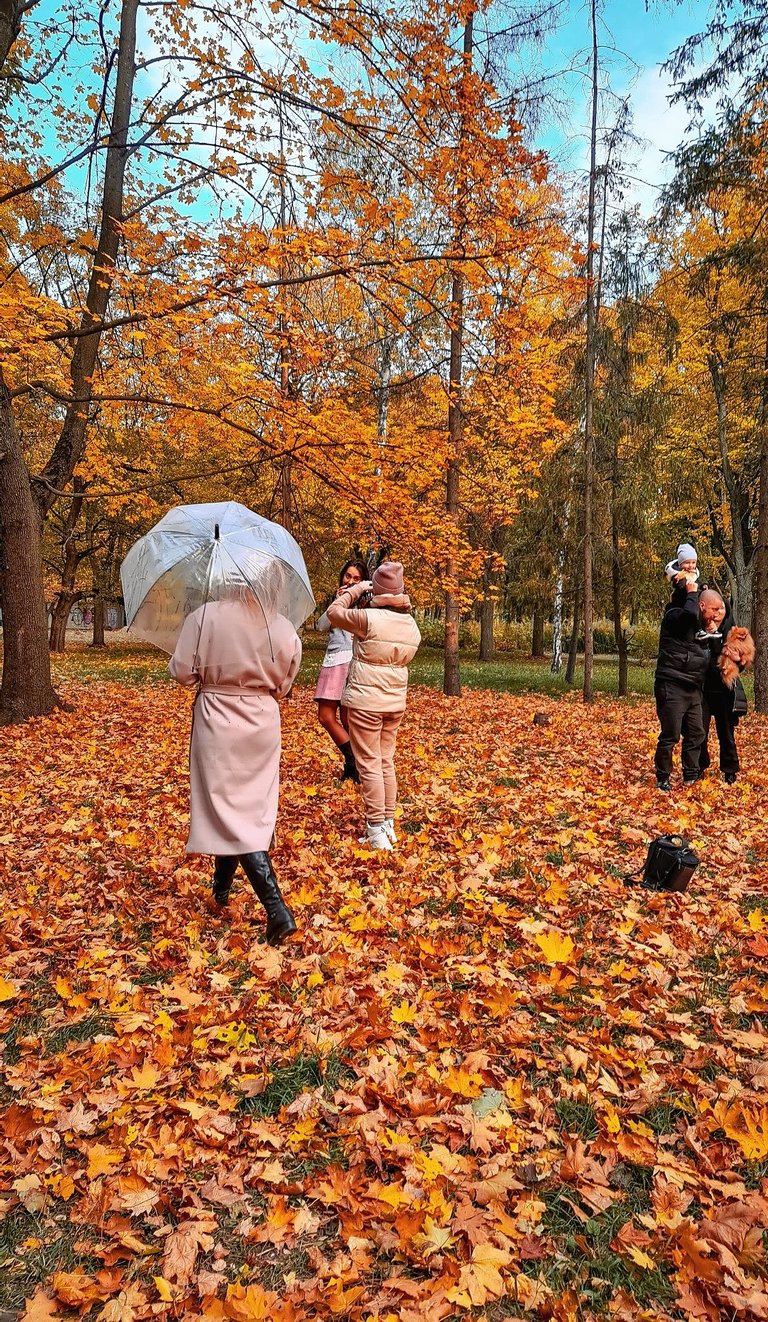 Some people were truly enjoying their moment, I felt like the mistake was mine, I should have done the research before leaving home. Instead of being panicked, I could have handled the situation differently.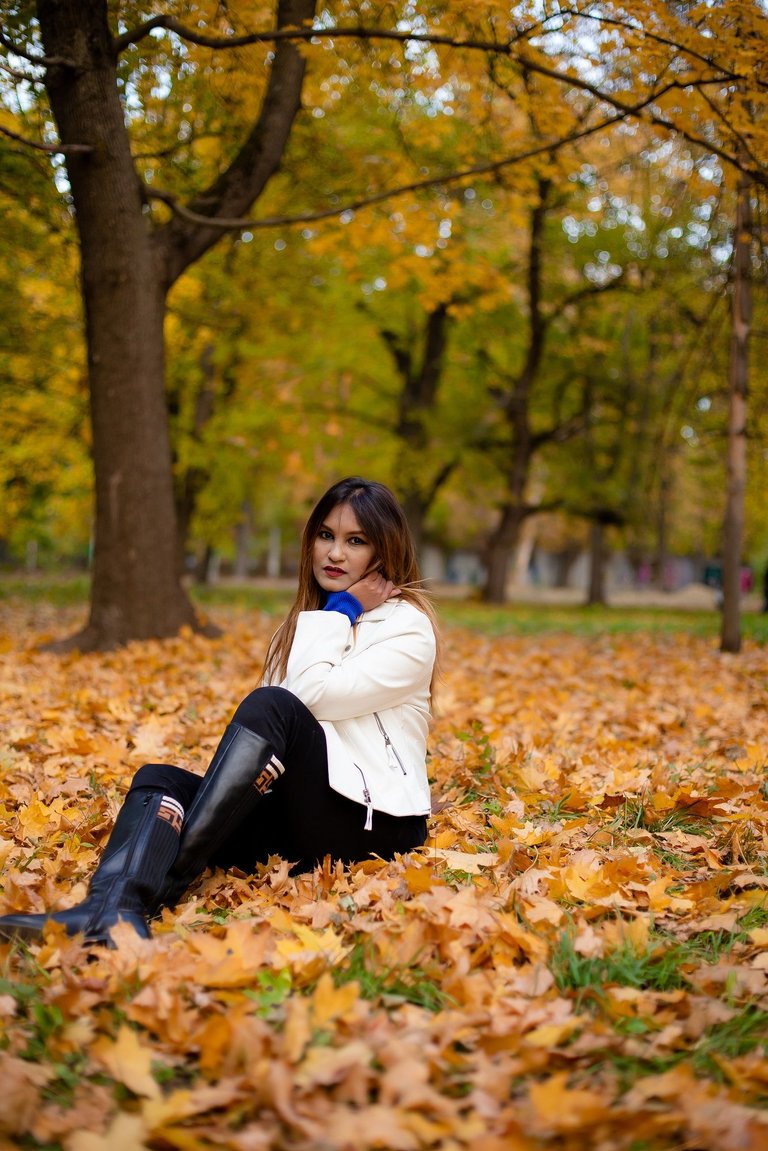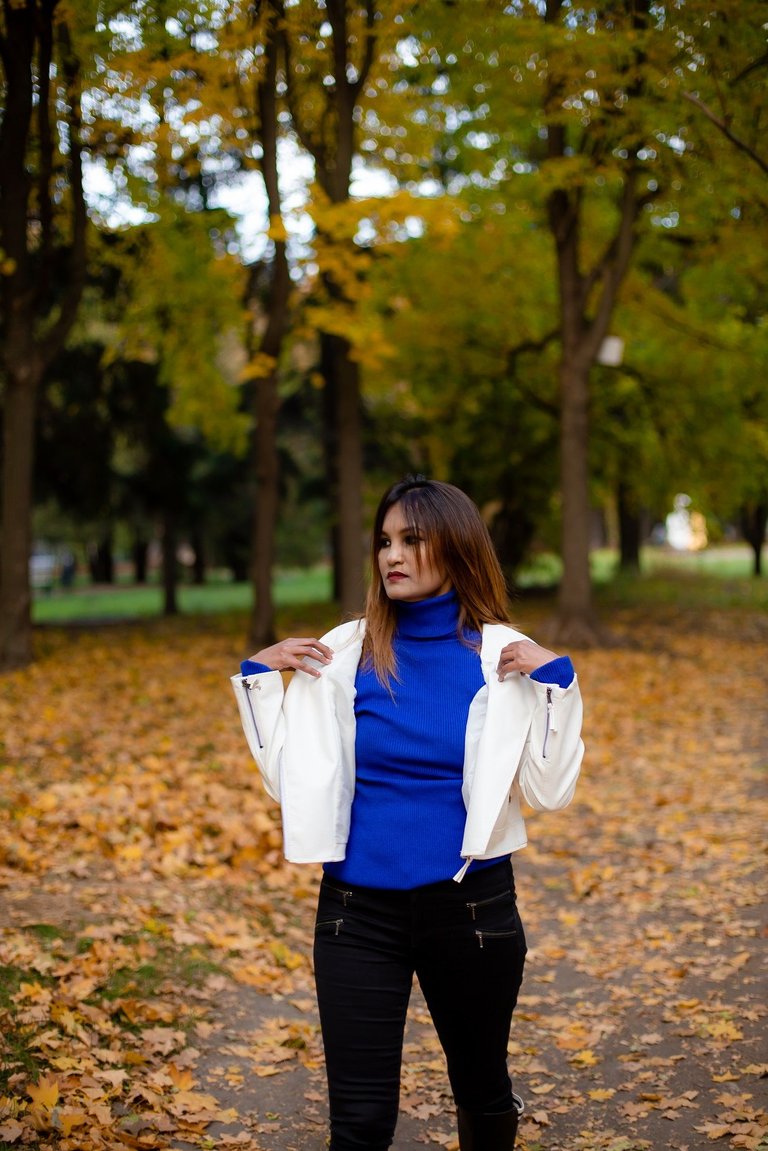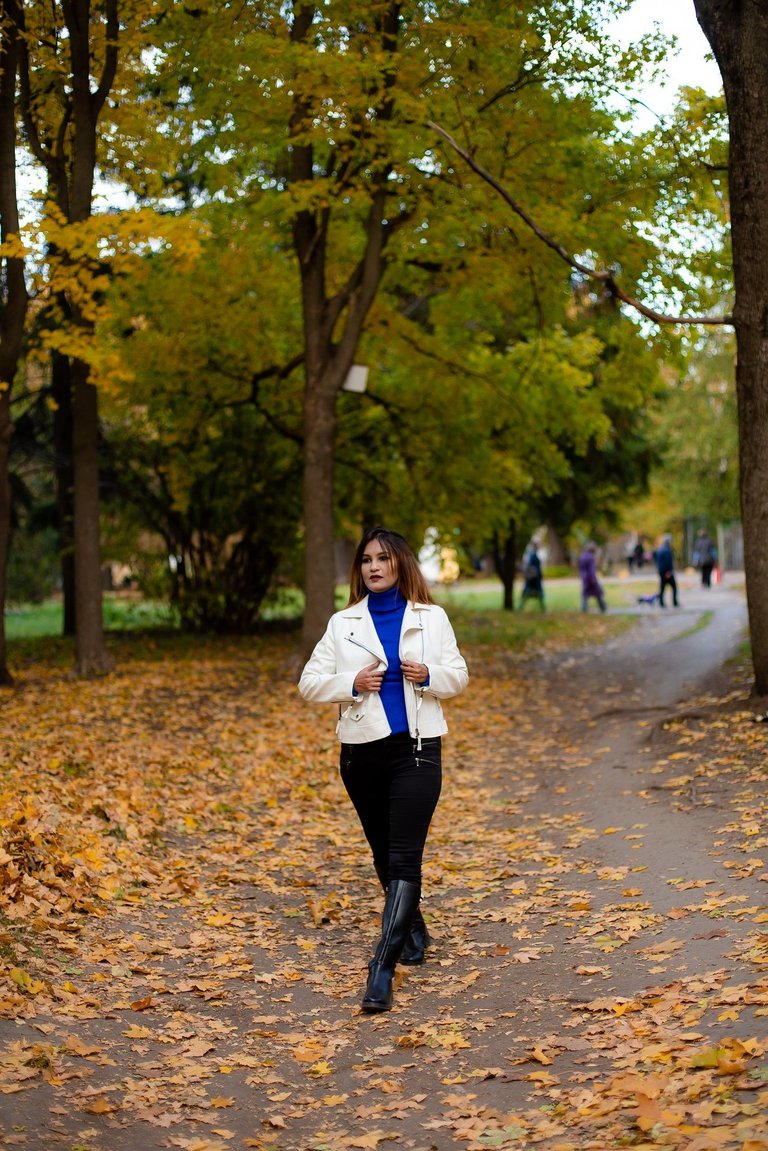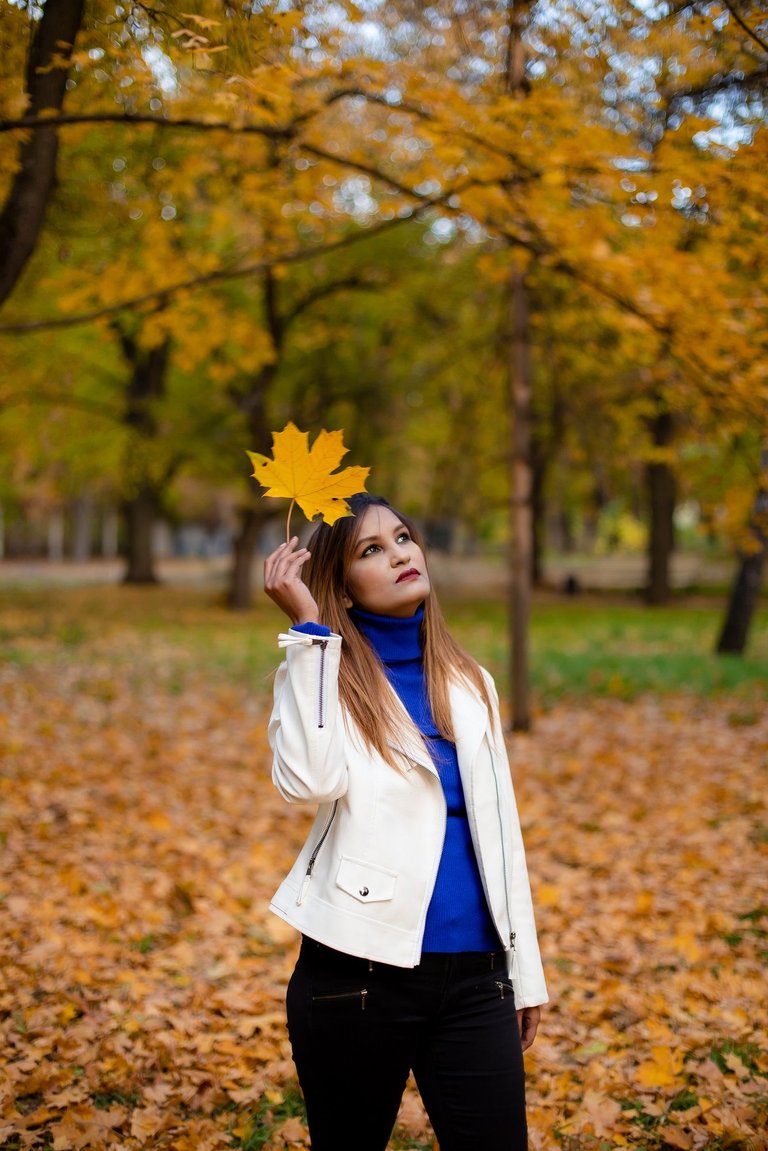 The second shoot was done by Elena and she is amazing, that's all I wanna say. In the end, all went well after bitter experiences. I was not expecting good photos because I knew what exactly had happened. But surprisingly, some photos turned out really great.
I really wanna thank the entire team, organizers, photographers for giving me chance to participate and work with you. I really wish the best for Ksyusha's treatment and hope this little contribution will help her a bit. I really hope she will return to her normal life again soon.
---
Thank you so much for reading my blog...
---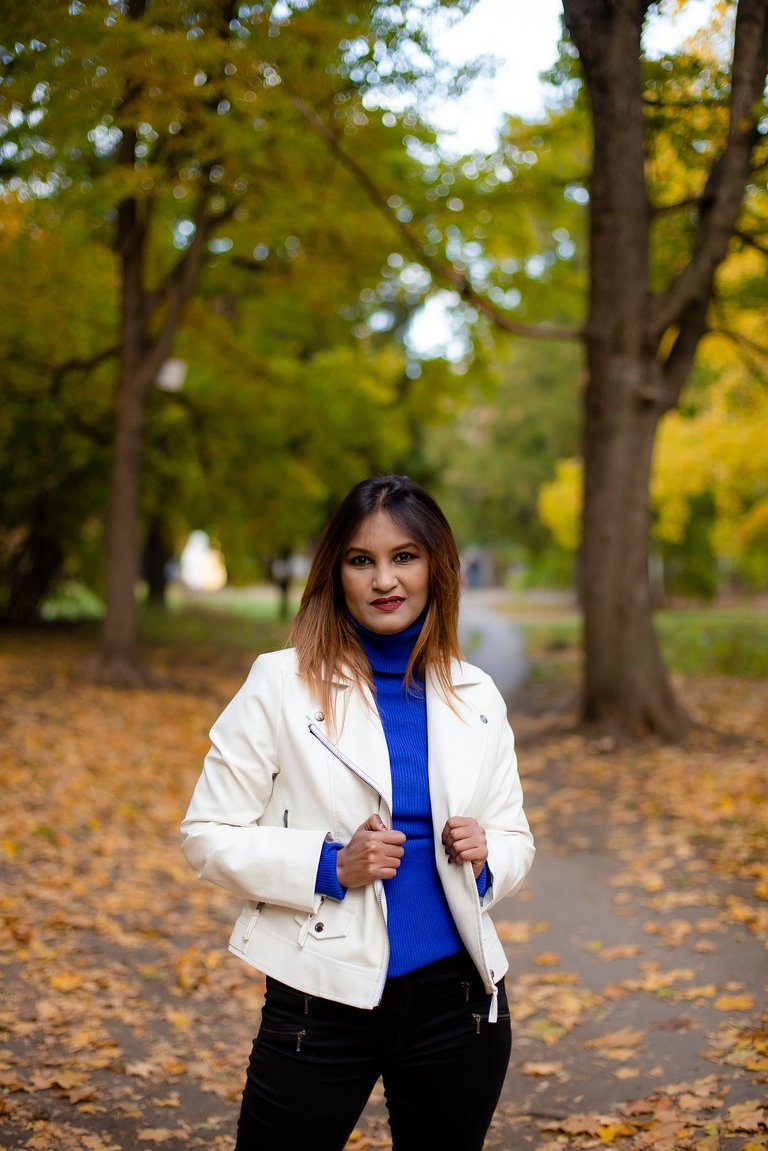 Thanks to the entire team...
Event Organizer: @foto_sekta_kh , @polina___go
Photographer: @hudzenko.photo
@alinka_simonova
Location : Kharkiv, Ukraine
All rights reserved...
That's all for today, folks...
Until next time... Have a nice day everyone...
---
Love
Priyan
---

---
Explore Life with Priyan...
---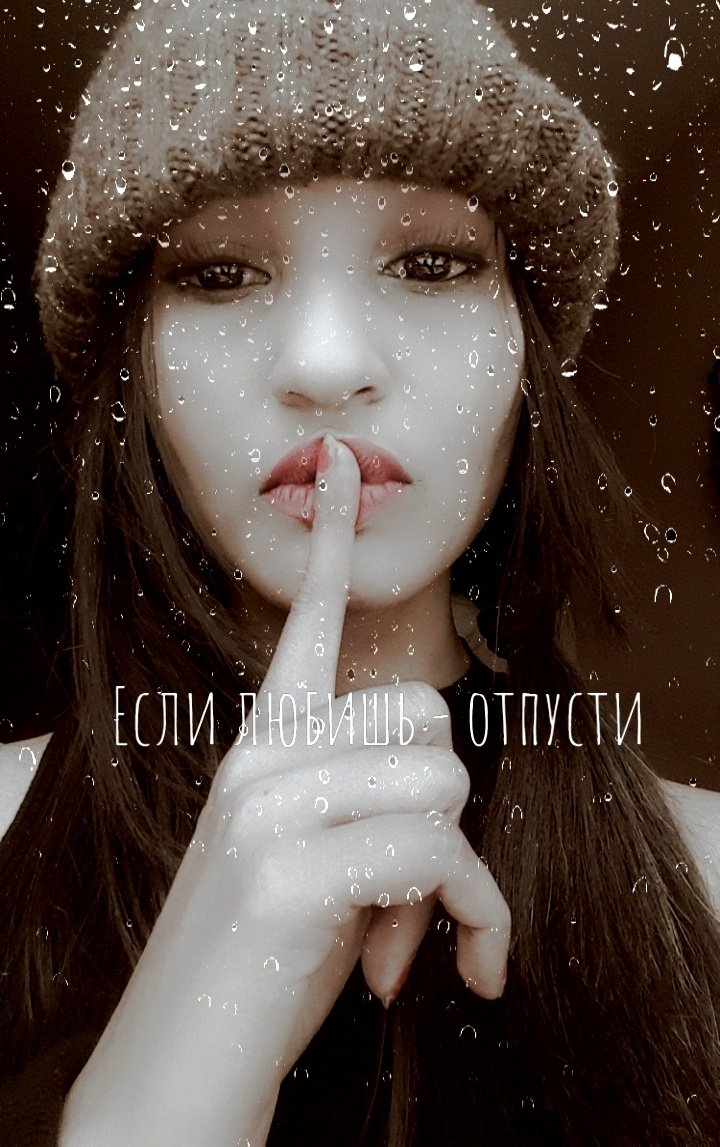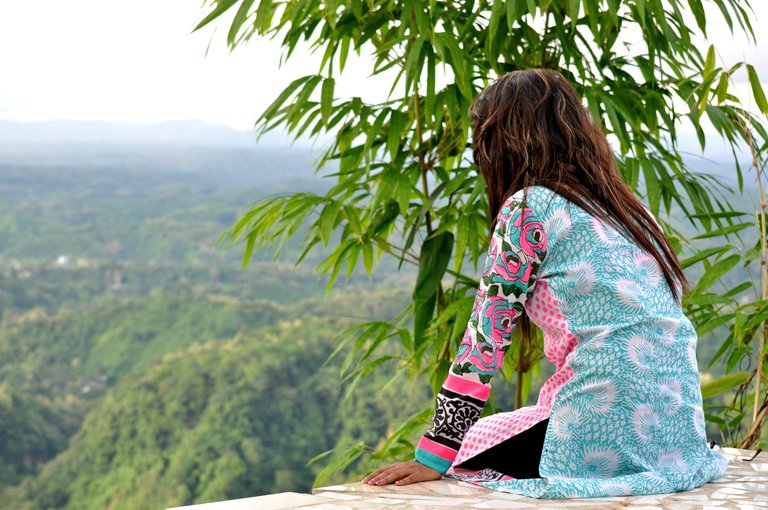 "I am @priyanarc... An architect, a dreamer, and a passionate writer who loves to write about life. I try to present my own perspective and experiences. Please leave your feedback and criticism because it's the only way I can know and reach your mind and thought easily..."

---
Find me on youtube...
Don't forget to subscribe to my channel...
You can find me on Twitter...
Original post written by @priyanarc...


If you want this kind of GIF for yourself, Let me know...
---
---
---