My Introduction Post To Hive
My name is idaliekha Sammy princess, am a fair and tall lady very cute. I heir's from Edo state Nigeria but currently in portharcourt, am a traveler an educationist and a very good Christian. Like I said am a traveler I have been opportuned to travel to portharcourt and even live there
I have visited lagos, Jos and Abuja even Edo where I come from in Nigeria, I have equally visited Benin Republic, I feel so good when I travel. In my recent searches, I automatically found out that I love singing,dancing,writing and even reading.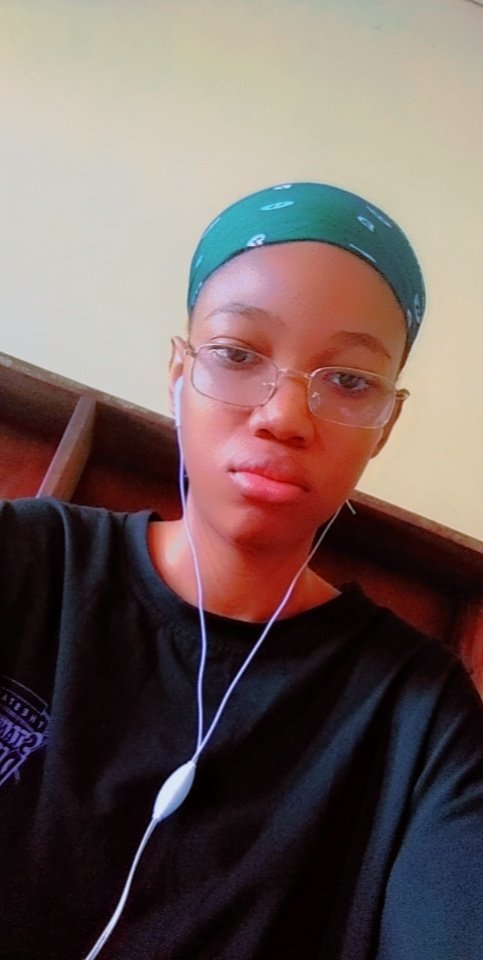 picture of me
I love a whole lot of things even to convers and in my previous imagination I actually don't like lies, betrayer and even flirts. Swimming is not even an option of like for me because I don't like such risk so I have been adviced to stay off. I don't actually like much food but I like eating and I feel good when I eat rightly. In my wonders of imaginations I have certified that am not going to keep bad friends because they can mislead and cos you to have heart attacks.
I also discovered that making money is my title and one of my hobbies cos I like cash but I don't steal take note please.my favourite place for visitations are Abuja, Lagos and the United States of America and even the United Kingdom, I love this places. My wonderful attitude of eating only tolerates Rice, Yam, chickens, plantain, eggs, beans, crabs mixed with cat fish and garri, these are wonderful for my tasting attributes. Wow I also remembered now that I don't like labour and conflict cos it tends to attract troubles and fights. Hello every one let me also announce that am a certified mass communicator and I even like speaking to a large congregation, please incase you need someone to communicate for you am here, smiles.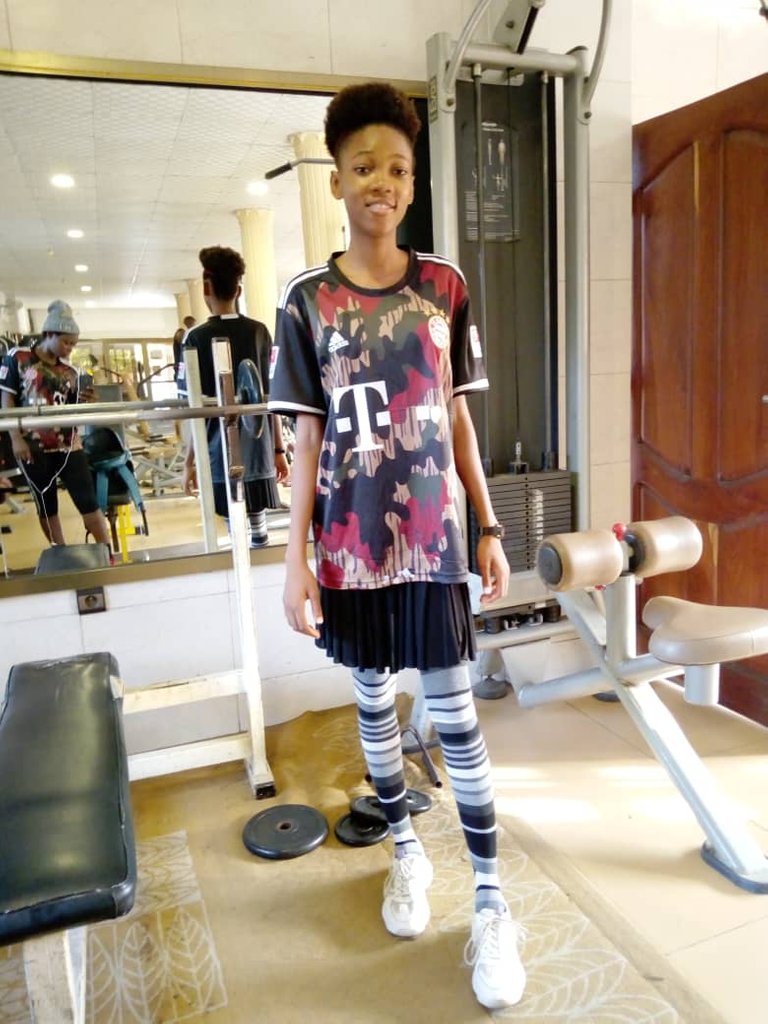 picture of me at the gym
Over that years I have gathered experiences that truth is an ingredient for a wonderful daily living. To live long you must talk truth more that is what I discovered by experience. I equally experienced that living is giving, cos I give to live and that is giving is living.
Wow experiencing Abuja made me know that one's you are depress try to look for beautiful cities to feed your eyes with cos it will make you forget forever burdens that tends to take your life. Never forget that in this case I said I have experienced Abuja as a city to ease depression while Lagos, A home for the money making machine kind of persons and a city of both soft and wide enjoyment. In Lagos na mind your business ooo, cos it's a city for hustle and deligence to work not that beauty is excluded No but you must hustle to see the beauty of Lagos.
I discovered that if u think you are alone in this life and you want to die, try Lagos cos you will see so many people without parents and trying to survive. It is a home for hustle and deligence. Lagos is also a home of beauty expecially lekki. Life most time teaches us through experience which is called " LIFE LESSONS".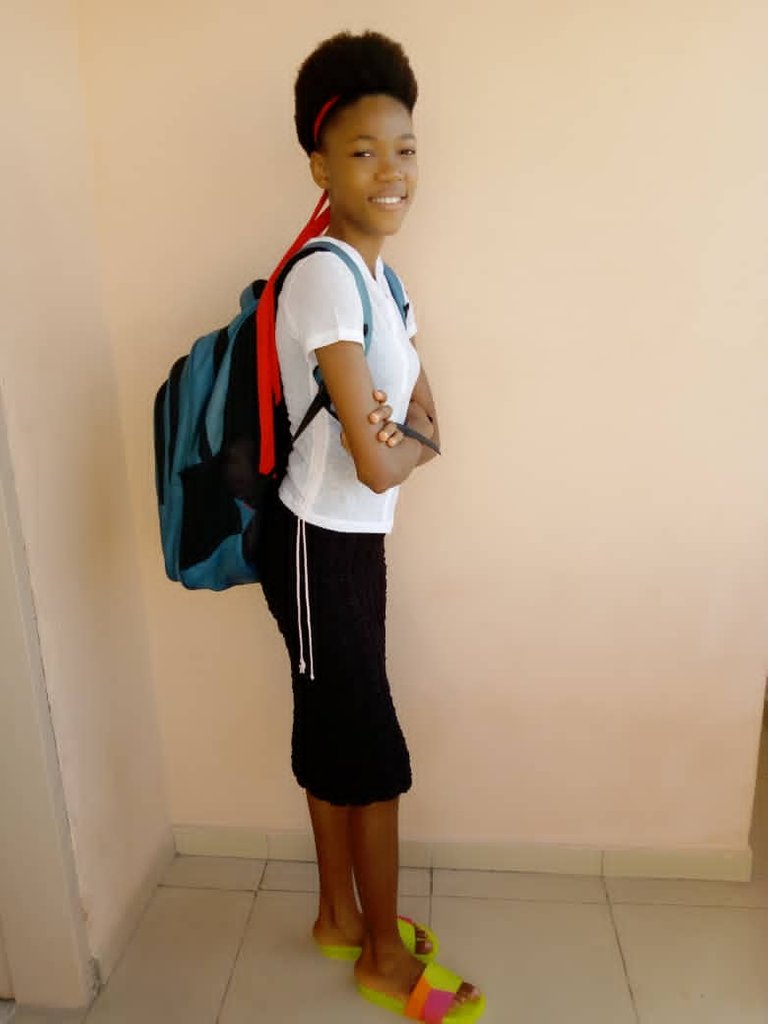 picture of me two years ago about going to school
I decided to answer princess because of this wonderful reasons, you may say that how did you decide to answer the name when it's your parents that gave you the name, Yah I decided because if I said No when I was of age I will change the name. So I decided to continue with the name because am really a princess and that is why am treated with honour and respect in my home and even in public places.
The name princess is unique as it denote one that is exceptional in all rounds of life. Princess as my name makes me feel so good and nice with all amount of prestige. My name should be giving to only those that is to be accorded this divine qualities, my name princess is not just a name but a right from the heavens to me cos am a queen and one that is different in all rounds of life. Hmm life have taught me that I should keep answering princess as my name.
Am a very good Christian and I fear God so much as he is the source of my life and that of my family. I knew God from a tender age knowing that he is the owner of my life and a life changer so I think if am not with him and not with majority. So I have taught myself to know God. Let me say this very briefly as the best experience I have ever gartherd in life, since the years I have journyed on earth. The experiences I got given myself to God Is, A quality prayer makes a quality living. One is not living until he is praying and if u are Not praying you are dieing. Other ones are God is a source for a good life.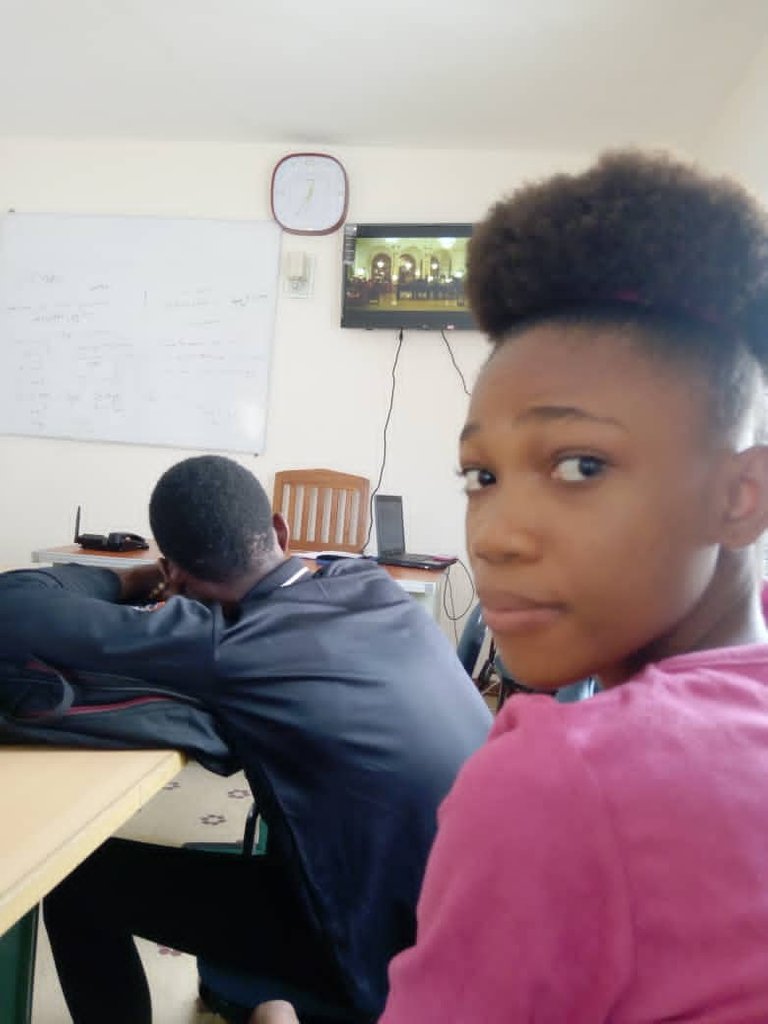 picture of me in class two years ago
Over the years of my study in Benin Republic I understood that traveling makes a new version of one's life and right company in your location guarantees a soft landing. I have the belief that traveling is travialing to a new level and one gets to meet things that is capable of changing one's life.
A Traveler is a one who can tell of cultures and traditions of people because he/she moves with that portfolio. I should equally tell of this when one travel not all friends are friends since you are new that location try to know the prons and cons so that you can work effectively with the inhabitants of that location. Life really teaches a whole lot and it's adviced that one should learn form what life have to teach.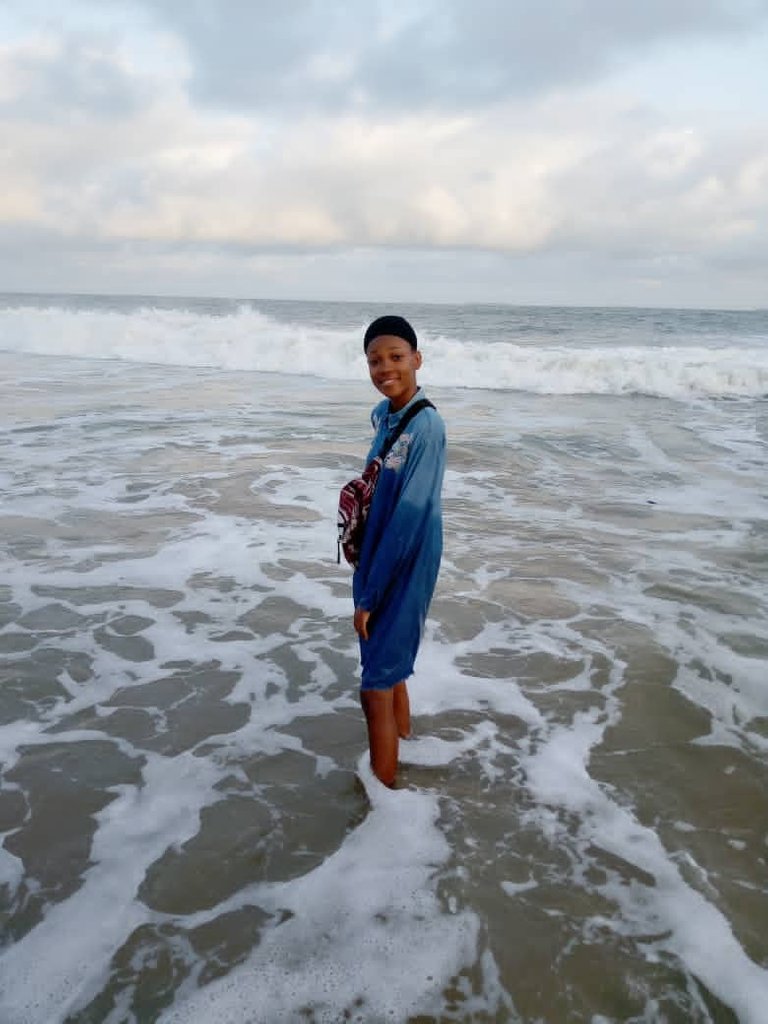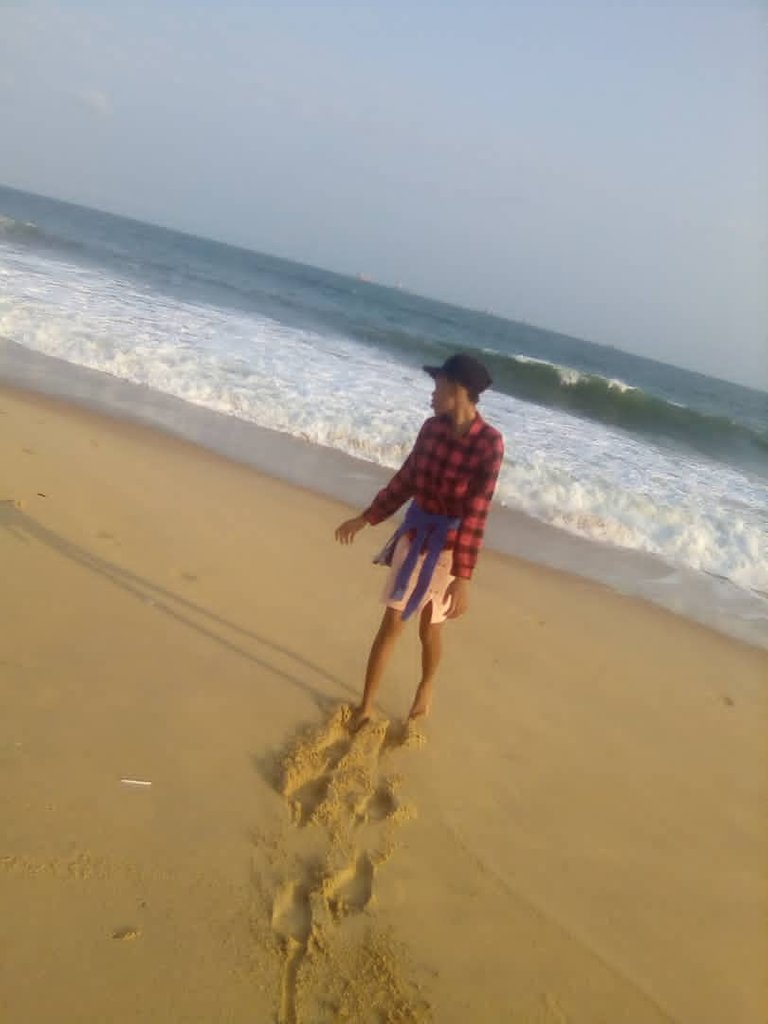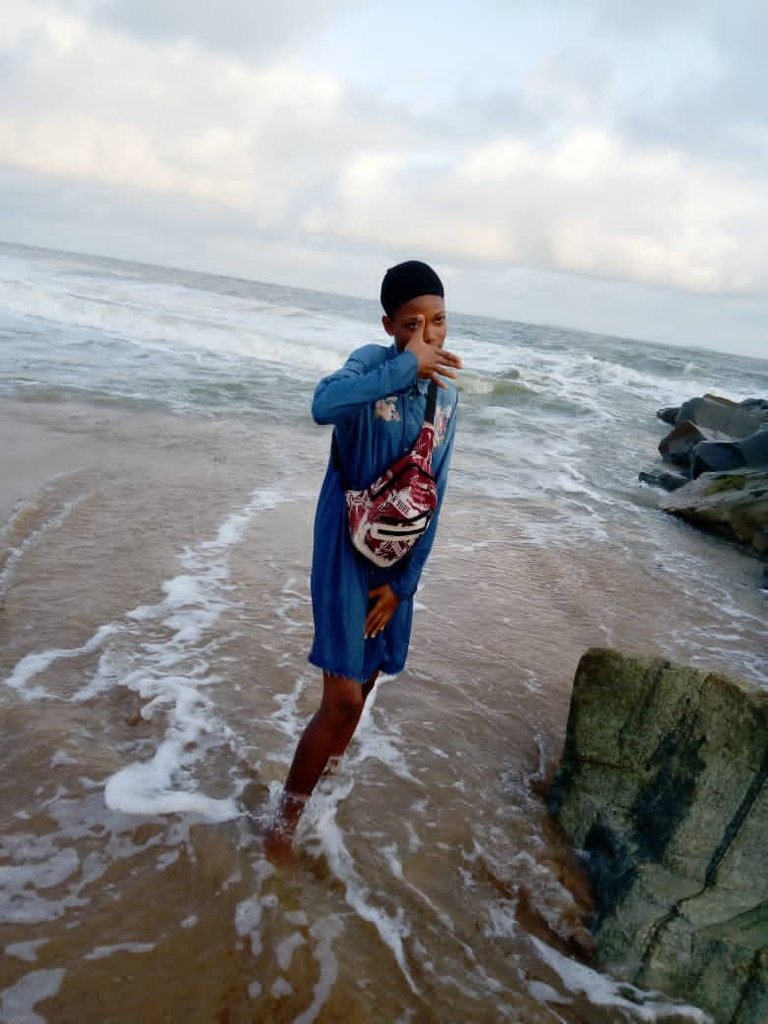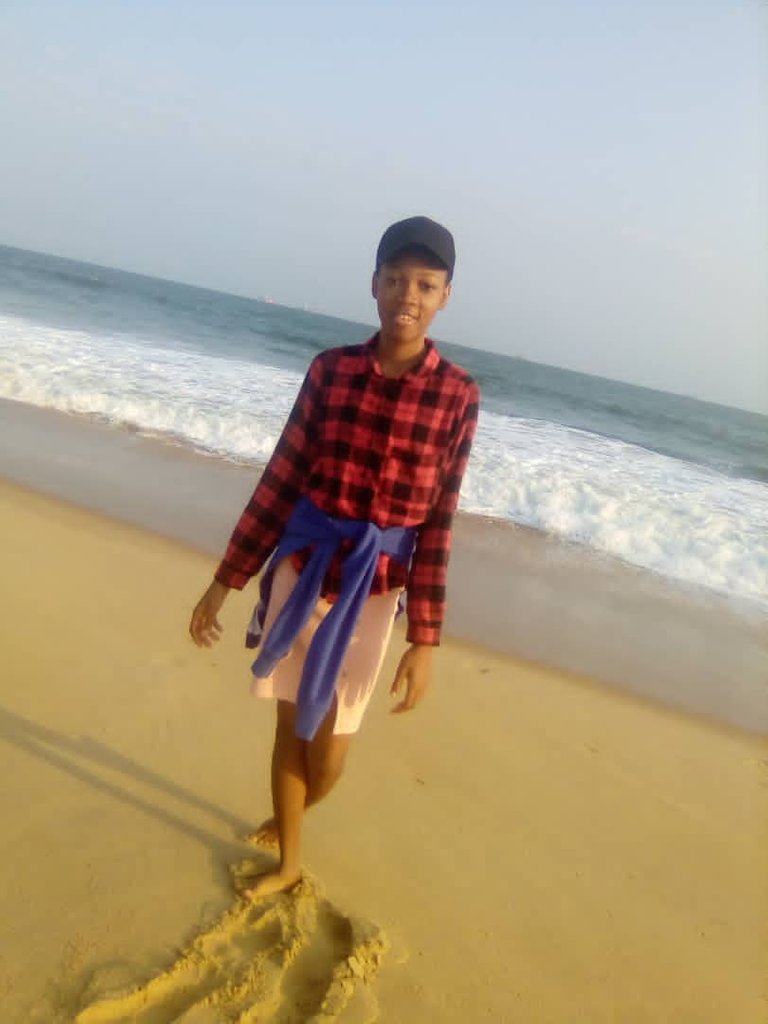 pictures of me at Ava la plage (public Beach in Benin republic)
What I can use as a summary is that life teaches a whole lots and it also taught me to always give people second chance.
Finally, let me not forget to thank @blacktarri my love for Introducting me here, I'm glad to be here... yeah let's explore!!!
Thanks for having me here (love)
---
---