Innocence Stolen 😭
A walk down memory lane to the days when life was simple. when we had no responsibilities neither were we self-conscious of every action we took.
Those were the days when we could ignore societal limits without any repercussions and just laugh at obstacles because we know we always have the support of our parents.
When we could roll in the mud without worrying that the stains won't come out of your clothes, run around the kitchen while mom cooks, and if your cute enough maybe get a piece of beef to test 😋
As a child, even school was fun 🧑‍🤝‍🧑 no matter how difficult classes were there were always friends who made it less boring and make you always look forward to school with joy.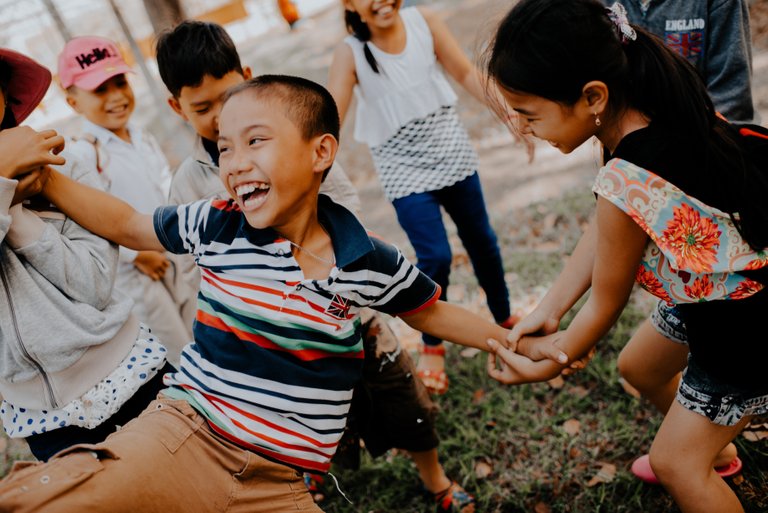 View
The school was always a safe place where we go to learn new things and are trained on becoming better versions of ourselves for the future but today this happy safe heaven of learning has gradually become a place of fright for a lot of children.
𝘛𝘏𝘌 𝘊𝘈𝘚𝘌 𝘖𝘍 𝘚𝘠𝘓𝘝𝘌𝘚𝘛𝘌𝘙 𝘖𝘙𝘖𝘔𝘖𝘕𝘐 𝘑𝘙
Sylvester was an 11year old kid who attended Dowen College in the lekki area of Nigeria (one of those posh schools where the children of the rich and famous study) a bright and cheerful little boy who dreamt of being a pilot one day and would have turned 12 years old today.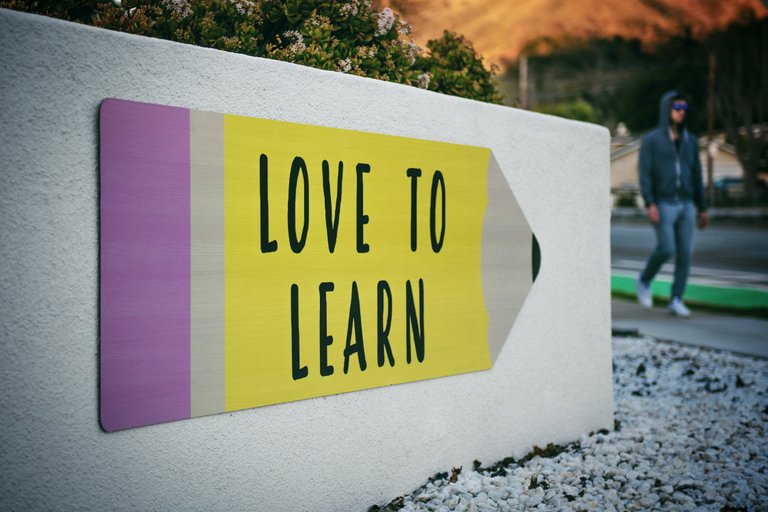 View
A border who enjoyed school life and even won a few awards as a testament to his intelligence.
But then for some reason, this cheerful young boy became withdrawn, his pocket money and provisions that usually lasted a month would be finished within a week, and his reluctance to return to school when he visited home and this continued until the day his parents received the call that he had gotten hurt in school while playing football and that they should come to pick him up.
𝘏𝘜𝘙𝘛 𝘞𝘏𝘐𝘓𝘌 𝘗𝘓𝘈𝘠𝘐𝘕𝘎 𝘚𝘗𝘖𝘙𝘛𝘚???
When his parents had him picked up from the school it was discovered his leg was broken and his entire body was covered with bruises and swollen and his lips were peeling 😢 now here is what I do not understand, this child was bruised and crying in pain In this video but rather than take him straight to the hospital you see the family massaging him and praying 😡😡 nobody lest of all I would ever disregard the importance of prayer but still, this was unnecessary at this point, they should have gotten that child to the hospital immediately LINK to the last video of Sylvester.
He was later taken to the hospital where tests showed he suffered internal bleeding and organ damage and a few hours later this young boy breathed his last.
𝘈 𝘋𝘠𝘐𝘕𝘎 𝘋𝘌𝘊𝘓𝘌𝘙𝘈𝘛𝘐𝘖𝘕
On his dying bed groaning with pain, this little boy finally told his mother that he did not get hurt playing football but it was his seniors (5 boys in number) who beat him up and forced him to drink some sort of mixture after they asked him to join a cult and he refused.
While the boys who attacked him were 5 in number Sylvester was only able to name 3 of them before his death.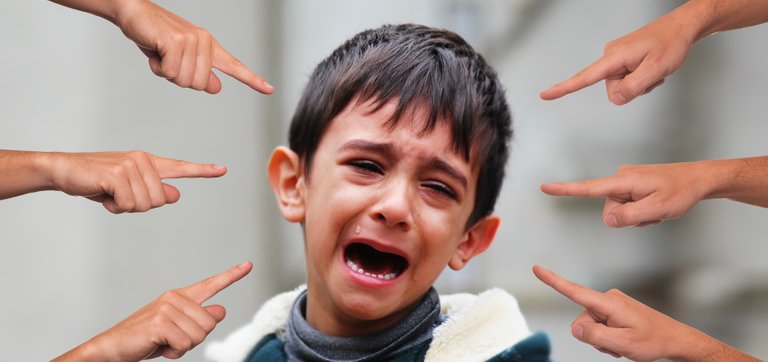 Image
𝘉𝘜𝘓𝘓𝘠𝘐𝘕𝘎 𝘈𝘕𝘋 𝘐𝘛𝘚 𝘐𝘔𝘗𝘈𝘊𝘛
A few students of the school have come out to say that yes the senior students sometimes pick on them and even go as far as to collect their provisions and money but none was ever asked to join a cult neither was there another severe case of physical assault but a few slaps here and there and punishments.
A female senior student even admitted to being aware of the seniors picking on Sylvester and that she tried intervening once but they told her they will keep treating the younger students the way they did because that was how they were treated when they were also in junior classes so basically it was their right to do whatever they wanted now.
𝘛𝘏𝘌 𝘚𝘊𝘏𝘖𝘖𝘓'𝘚 𝘚𝘛𝘈𝘕𝘋!!!
The school authority came out in a signed statement saying there was never any issues of cultism or bullying recorded in the school and that the kid Sylvester fell while he was playing football at school with some friends which were how he sustained injuries and the school promptly informed the parents after administering first aid to him before he was taken home by his family.
They argued further that if indeed Sylvester had been bullied he SHOULD have reported to the school authorities or said something to someone about it, maybe even his elder sister who also attends the same school but he never said anything.
𝘗𝘙𝘌𝘚𝘌𝘕𝘛𝘓𝘠
_The governor of Lagos state has shut down the DOWEN COLLEGE until further notice while an investigation into the death of Sylvester is ongoing which is a step in the right direction in my view.
_Sadly 2 of the named 3 boys in the attack have been flown out of the country by their parents who still maintain that the story is a lie and their children are innocent but choose to hide these kids rather than bring them forward to clear their names.
_The School board still maintains its ignorance of the events that happened and insists that Sylvester dying declaration is false 🤦‍♀️.
𝘐 𝘉𝘓𝘈𝘔𝘌 𝘈𝘓𝘓 𝘛𝘏𝘙𝘌𝘌 𝘗𝘈𝘙𝘛𝘐𝘌'𝘚 𝘐𝘕𝘝𝘖𝘓𝘝𝘌𝘋
𝗛𝗶𝘀 𝗣𝗮𝗿𝗲𝗻𝘁'𝘀
The biggest blame here goes to Sylvester's parents for not taking action sooner.
They noticed the changes in the boy from his reluctance to return to school to his money/provisions diminishing rapidly but didn't think to do whatever it took to get to the root of the problem and this inaction caused this young boy his life.
Also choosing to take the child home in such a serious condition instead of directly to a hospital is a decision that will no doubt hunt them for a long time to come.
𝗧𝗵𝗲 𝗢𝘁𝗵𝗲𝗿 𝗣𝗮𝗿𝗲𝗻𝘁𝘀 𝗜𝗻𝘃𝗼𝗹𝘃𝗲𝗱
Here we have a group of really wealthy parents who are clearly of the opinion that money answered all things which is why most of these kids go through life with the "I can do whatever I want " mentality not realizing that on a good day fate will force them to account for their actions, even their parents too.
Your kids got named in the bullying and physical assault of a young boy which led to his death and the next thing you all start doing is picking your kids from the school by 5 am with armed guards and shipping them abroad to distance them from a situation they created in the first place, yes every parent love their child but please not to the detriment of someone else child.
𝗧𝗵𝗲 𝗦𝗰𝗵𝗼𝗼𝗹
The school insists it was a football match but after watching the video of this young boy crying in pain on the hospital bed I find that football theory hard to believe not unless the match was played on top of a 12 story building from which Sylvester mistakenly fell and sustained all that injuries and the boy's lips were completely bruised with bleeding gums 🤷‍♀️ I have no idea all of that could happen just from falling while playing football smh kids play football ALL the time but this would be the first time we hear a child died as a result #lieoftheyear.
The school also said in its a statement that there has never been any record of bullying in the school but this same school had suspended this group of seniors in the past when it was reported that they had asked Sylvester to describe his sisters, privates, to them 🤷‍♀️ I'm guessing that's not bullying in the schools view.
Finally, the school goes ahead to release students involved in such a serious case to the parents without first informing the police and created a lay way for the parents to send these kids abroad.
𝘞𝘏𝘈𝘛 𝘐 𝘛𝘏𝘐𝘕𝘒
I believe everything Sylvester said on his death bed was the absolute truth, who lies with their last breath? Certainly not an 11-year-old kid so clearly the school authorities are the ones lying in this case and trying to cover up a crime that happened at the school that shouldn't have ever happened.
Not sure if they wanted to put him in a cult or only said that bit to scare him but the boy was clearly bullied and physically assaulted as for the question the school raised on why he never reported It Sylvester answered that in his final words when he said ''they told me not to tell anyone or they will kill me'' I can't even imagine the terror this young boy went through daily at the school but now all I can do is join my voice to thousands of others and demand #justiceforsylvester
You can read the full account of the incident 𝗛𝗘𝗥𝗘
#saynotobullying #life #justice #peace #righttolearn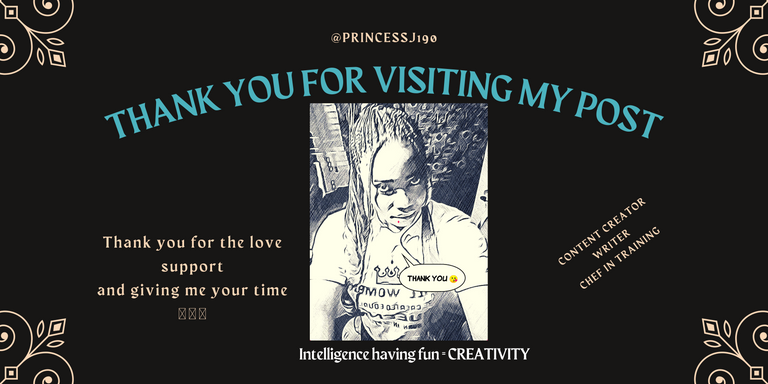 ---
---