Finally!!The Revolution Begins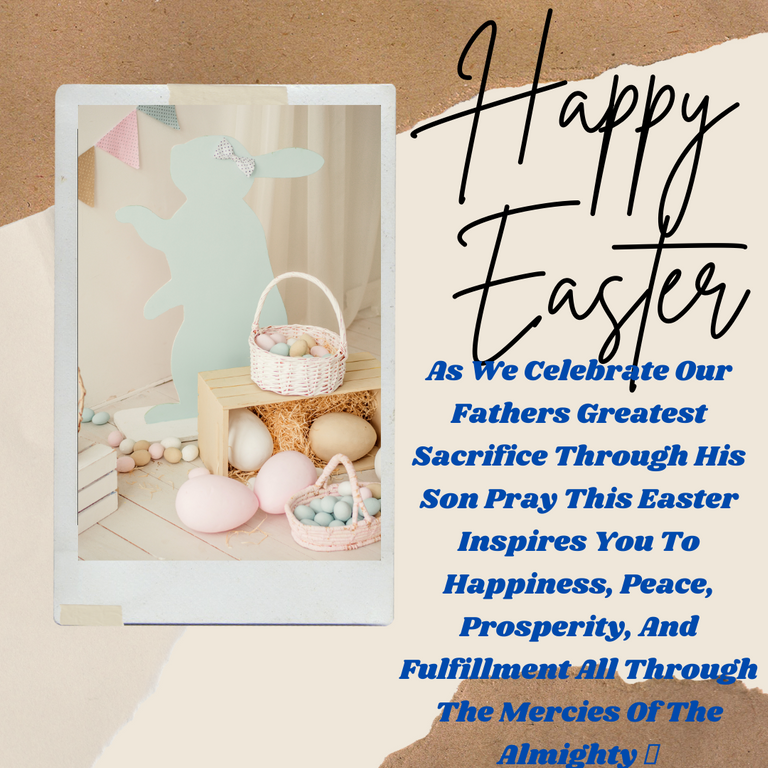 Photo by Eugenivy banner created by me using Canva
Happy Easter All 🐇 it's good to finally be back on hive after a few months off 🤗🤗 and what better time to return than in time to share easter with hive community 😘!!!
For everyone celebrating the sacrifices our savior made for us, laying down his life and also our joy in the fact that even in death the grave was unable to hold him captive HAPPY EASTER 🥳🎉 HE IS RISEN!!!
⎽⎼⎻⎺⎺⎻⎼⎽⎽⎼⎻⎺⎺⎻⎼⎽⎽⎼⎻⎺⎺⎻⎼⎽⎽⎼⎻⎺⎺⎻⎼⎽⎽⎼⎻⎺⎺⎻⎼⎽⎽⎼⎻⎺⎺⎻⎼⎽⎽⎼⎻⎺⎺⎻⎼⎽⎽⎼⎻⎺⎺⎻⎼⎽
So today I decided to share with you all something that happened recently here in Nigeria.
Unfortunately what am talking about is something that happened and although there was no happy ending for the party directly involved but the aftermath of this incident has started a reform in such a massive way that a lot of others in similar situations are able to speak out and get the help that they need.
There was this female singer ( a gospel artist by name Osinachi), Her voice was so powerful that she was actually nicknamed #VoiceOfFire.
I was chanced once to be in a program where she was invited to minister in songs and that experience till date remains vivid in my mind because it truely was one of the most spiritually charged atmospheres I had ever been in and I remember shading tears during the worship,(don't ask me why because even I can't explain it.
This songstress was loved and admired by not just the country but an entire continent.
Besides being a singer she was also a wife and a mother to 4 beautiful kids who at 42 was already a legend of Christendom.
On April 8th, 2022 the entire country was shocked when the news broke that this shining light was no more.
------------───✱.。:。✱.:。✧.。✰.:。✧.。:。.。✱ ───---------------
The report was that she had been admitted to the hospital for about a week and she had died due to complications from throat cancer.
The entire country was in pain at her loss because it was just as unpleasant as it was unexpected.
But not everything is what it seemed.
It turns out that the statement released by the late singer's husband was a ruse, she never had cancer of any form and neither was she terminally ill in the past.
So this beautiful soul who came across to all of us as having the perfect life not just because of her talent and fame but also the illusion portrayed of a perfect family with a doting husband and cute kids, was in truth living in misery day in and day out.
Her husband Peter who was also a pastor as well as her manager (yep!! That's one devoted multitasker) had been abusing and extorting this lady for years.
The truth came that Peter was always the one who collects whatever love offerings (cash) made available to the singer whenever she traveled for ministrations for himself, he decided where she goes and basically what she did with her talent and as a person.
He restricted her from using the CARS bought with her hard earned cash and when she goes out alone she has to make use of public transportations.
The eldest son recalled an incident when the entire family was in the car returning from church one day and the father got angry and ordered their mom out of the car and told her to walk back home while he drove off with the kids.
The child admitted where they left their mom was a long distance from home and even her bag was left behind in the car so that day it took hours before she finally arrived home.
Now all of this was just the tip of one nasty iceberg.
It got worse when the boy admitted that his father would always humiliate and hit his mom in front of him and his younger siblings and like that wasn't enough he even told his sons that it was...
"𝙊𝙠𝙖𝙮 𝙩𝙤 𝙗𝙚𝙖𝙩 𝙖 𝙬𝙤𝙢𝙖𝙣 𝙗𝙚𝙘𝙖𝙪𝙨𝙚 𝙩𝙝𝙖𝙩 𝙞𝙨 𝙩𝙝𝙚 𝙤𝙣𝙡𝙮 𝙬𝙖𝙮 𝙮𝙤𝙪 𝙘𝙖𝙣 𝙠𝙚𝙚𝙥 𝙩𝙝𝙚𝙢 𝙞𝙣 𝙡𝙞𝙣𝙚" talk about gross 🤐.
So further he said sometimes his father would hit his mom with his fists, at other times with a belt and just about anything else he could lay hands on he uses as a weapon on her and add to that fact his dad was also fond of stripping her naked as a form of humiliation before their very own children.
Yeah I know what your thinking at this point and believe me even I asked the very same question,
"🇼 🇭 🇾  🇸 🇹 🇦 🇾 ?"
An interview with a close friend of the late singer answered this question.
The friend admitted to knowing the songstress has been going through domestic violence for year's had advised the songstress to leave the marriage and save herself but the late singer had replied that
"𝙨𝙝𝙚 𝙘𝙤𝙪𝙡𝙙 𝙣𝙤𝙩 𝙙𝙞𝙫𝙤𝙧𝙘𝙚 𝙝𝙚𝙧 𝙝𝙪𝙨𝙗𝙖𝙣𝙙 𝙗𝙚𝙘𝙖𝙪𝙨𝙚 𝙝𝙚𝙧 𝙥𝙖𝙨𝙩𝙤𝙧 𝙬𝙤𝙪𝙡𝙙 𝙗𝙚 𝙖𝙣𝙜𝙧𝙮.
𝙏𝙝𝙖𝙩 𝙝𝙚𝙧 𝙥𝙖𝙨𝙩𝙤𝙧 𝙝𝙖𝙙 𝙩𝙤𝙡𝙙 𝙝𝙚𝙧 𝙩𝙤 𝙗𝙚 𝙥𝙖𝙩𝙞𝙚𝙣𝙩 𝙖𝙣𝙙 𝙠𝙚𝙚𝙥 𝙤𝙣 𝙥𝙧𝙖𝙮𝙞𝙣𝙜 𝙖𝙣𝙙 𝙤𝙣𝙚 𝙙𝙖𝙮 𝙝𝙚𝙧 𝙝𝙪𝙨𝙗𝙖𝙣𝙙 𝙬𝙞𝙡𝙡 𝙘𝙝𝙖𝙣𝙜𝙚"
The pastor came out later to say he was 𝙉𝙊𝙏 aware that she had been a victim all these years 🤦‍♀️ because he was never told and he only found out after her death 🤷‍♀️.
▂▃▅▇█▓▒░۩۞۩ ۩۞۩░▒▓█▇▅▃▂
Not certain if I completely believe that but there is one thing I am sure of and that was that the ministry was strongly against the idea of divorce as was made evident when a few past messages from the pastor's wife were bought up where she made it clear that
✞︎✞︎✞︎✞︎✞︎✞︎✞︎✞︎✞︎✞︎✞︎✞︎✞︎✞︎✞︎✞︎✞︎✞︎✞︎✞︎✞︎✞︎✞︎✞︎✞︎✞︎✞︎✞︎✞︎✞︎✞︎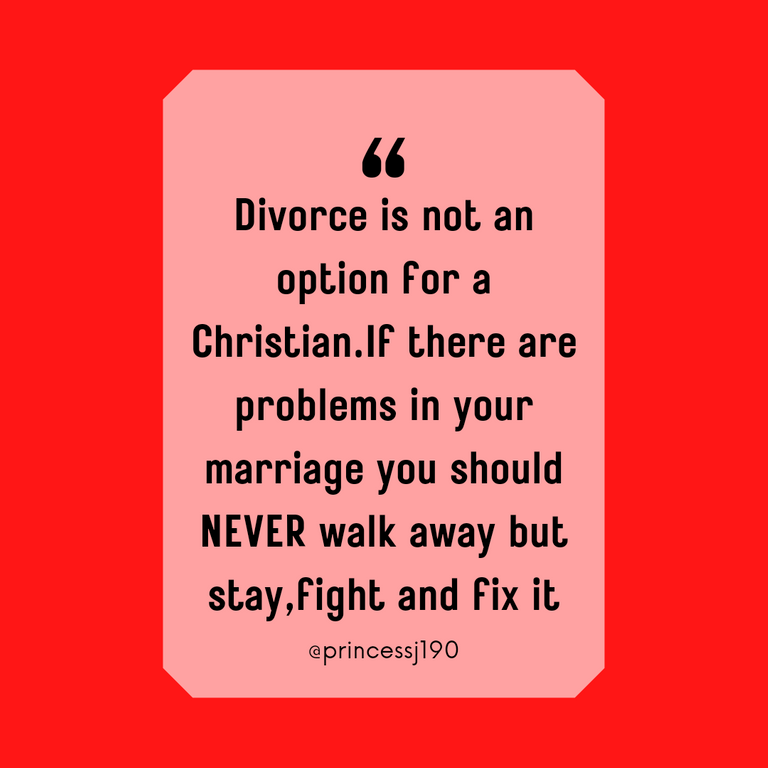 Banner created using Canva free design tools and graphics
𝙎𝙊 𝙒𝙃𝘼𝙏 𝙍𝙀𝘼𝙇𝙇𝙔 𝙃𝘼𝙋𝙋𝙀𝙉𝙀𝘿 𝙏𝙊 𝙃𝙀𝙍?
What happened was that her husband physically abused her like he normally did only this time he ended up stomping her chest causing her to pass out, although the doctors tried to resuscitate her when she was rushed to the hospital her internal injuries were so severe that they were unable to save her life.
After the news broke that the songstress had suffered domestic violence for years that eventually claimed her life, a lot of attention has been raised on this issue with a lot of people insisting religious bodies make it clear to their congregation by letting them know it is 𝙊𝙆𝘼𝙔 to walk away.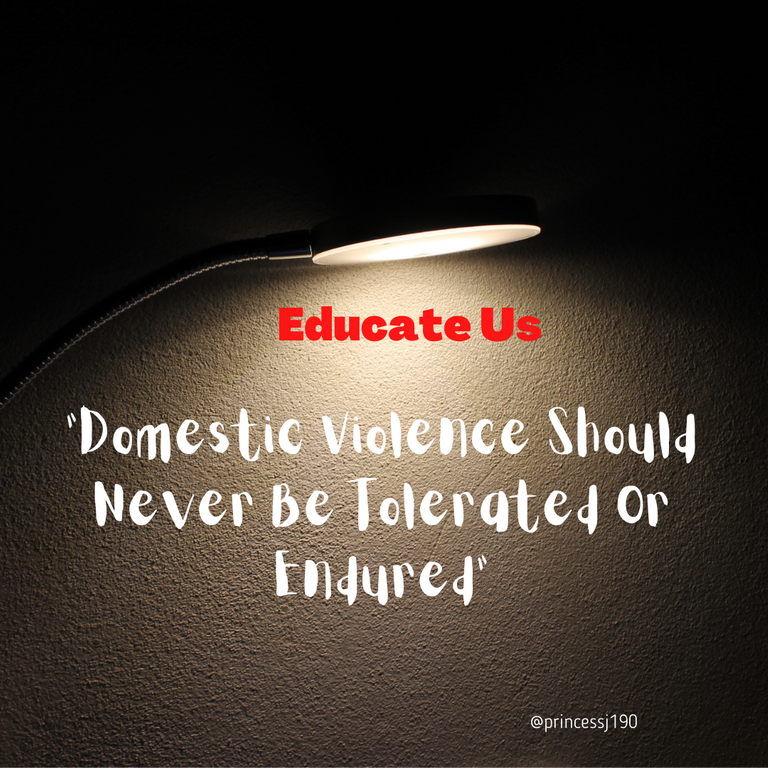 Banner created using Canva free design tools and graphics
Many individuals and cooperative bodies have taken it upon themselves to create awareness and put in place resources to help other individuals going domestic violence as by offering counseling, assistance, and a way forward for survivors to rebuild their lives and move forward saving their own lives.
Today a lot of women are speaking up now and seeking help and It is such a truly amazing revolution right now that I can't help but be proud of what this amazing woman accomplished not just while she was alive but even in her death as well.
It is painful that it took a death to bring this level of awareness to an issue that was always viewed as a norm in this society but at least the late singer 𝙊𝙨𝙞𝙣𝙖𝙘𝙝𝙞 would be remembered for giving hope to so many women.
⎽⎼⎻⎺⎺⎻⎼⎽⎽⎼⎻⎺⎺⎻⎼⎽⎽⎼⎻⎺⎺⎻⎼⎽⎽⎼⎻⎺⎺⎻⎼⎽⎽⎼⎻⎺⎺⎻⎼⎽⎽⎼⎻⎺⎺⎻⎼⎽⎽⎼⎻⎺⎺⎻⎼⎽⎽⎼⎻⎺⎺⎻⎼⎽
As Christians isn't the goal to live a life molded after the lord?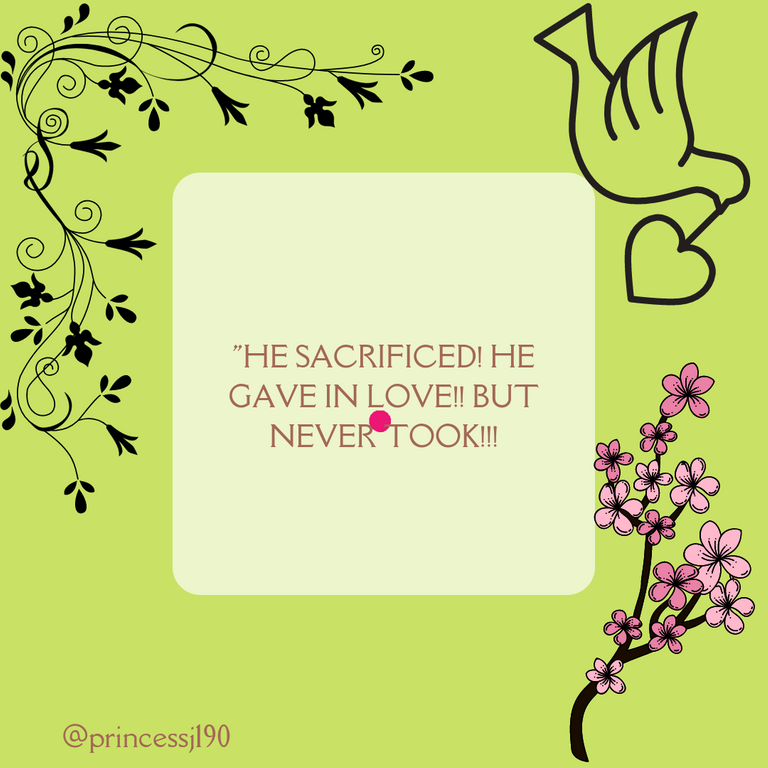 Banner created using Canva free design tools and graphics
My problem isn't religion but rather the zombie mindset they want us to adapt to follow every and any doctrine or decisions taken by our religious leaders as the only truth that we must conform with.
As we celebrate the greatest gift our heavenly father gave us this season,let us also not forget that we owe it to ourselves to live the best life we possibly can irrespective of what ANYONE thinks ✌ 𝙋𝙪𝙩 𝙔𝙤𝙪 𝙁𝙞𝙧𝙨𝙩.
This is a call to say 🇳 🇴  to any and every form of abuse!!!, NEVER SETTLE FOR LESS.
And finally before I sign off 😇😇😇 dinner is served, let's eat.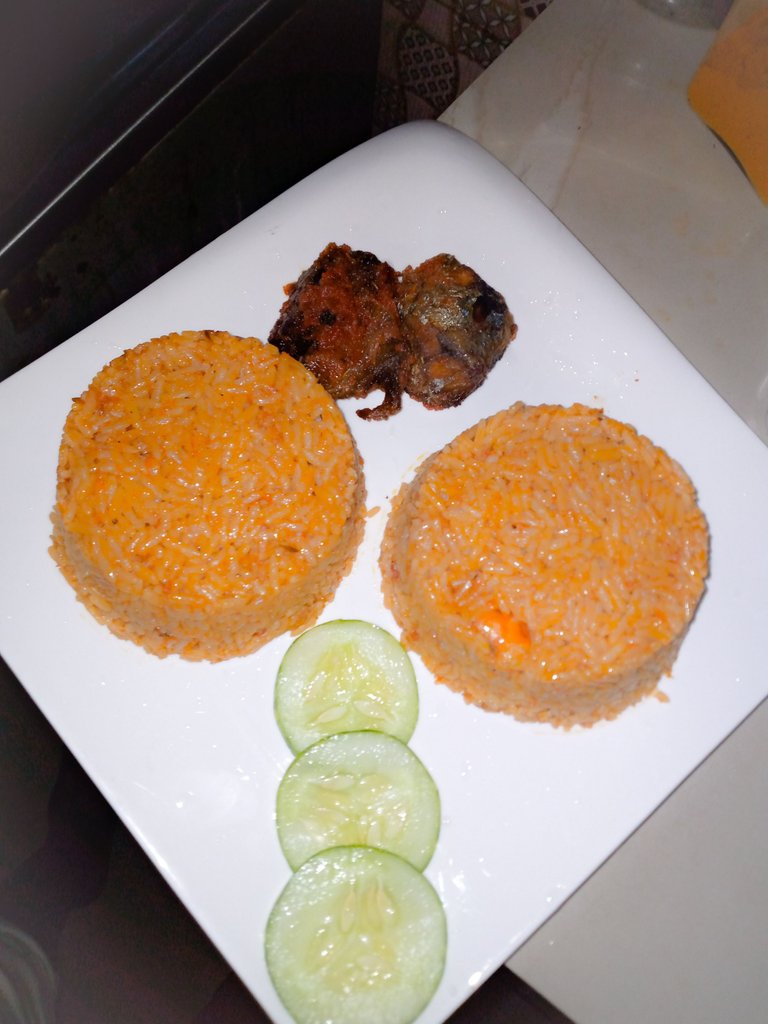 Photo is mine,taken with my phone.
Thanks for taking time out to visit, enjoy the rest of your day.
---
---