Hive Open Mic 🎤 week 128 || 'Turn back time', Acapella by Princessbusayo.
---
It's my entry to the Hive Open Mic 🎤 week 128 which the theme says; 'Desamor' and in English means "Heartbreak". I will be presenting a song which matches the theme, titled "Turn back time" by Daniel Schulz.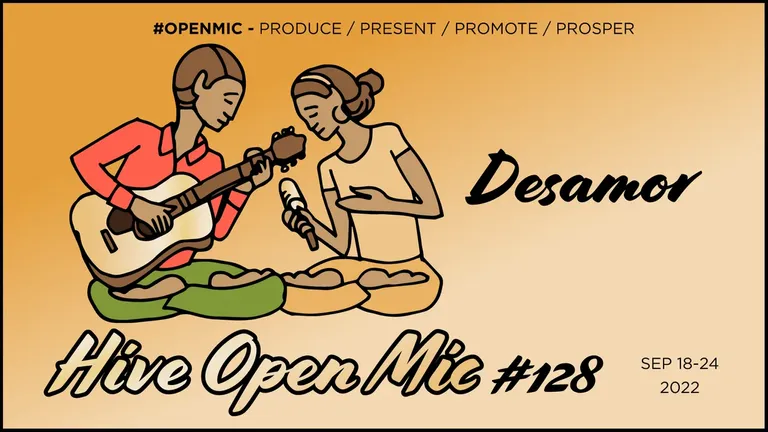 This song took me many attempts before doing the final one. I tend to be nervous when recording myself even though I have tried taking away my shyness, yet, there is still room for slight mistakes, but I believe I did my best with this particular song. I never knew I could sing it to the end as I did.
This song is a beautiful song I came to love since I listened to it, as it brings back memories of my past relationships, especially with my first love. I have been heartbroken a lot of times with different guys but all they ever wanted is sex. They would tell me that if I love them, I would give them what they want.
In all truth, I was still very young then and haven't yet discovered myself and my values. I never succumbed to their offers because I know what is ahead of me. I never allowed that to bring me so low to ruin my purpose because I believe I would probably be a single mother or have issues in my marriage, but here I am today as I waved that moment off and looked forward to the best love who wouldn't use sex as a standard to love in my relationship.
Heartbreak is a painful thing to experience as it demoralizes one because of the kind of love you showed to them. You expected to be loved back but the reverse is the case here. The best is to forget and let go of the hurt and pain it has caused and see the brighter side of life because we would come to realize we are more than enough for the true person who will love and value us more than we'd expect from anyone.
---
We used to run red lights and never look back
We used to chase long nights, nothing wrong with that
Cause I loved you and I lost my mind
And now, I try to leave it, oh, I try
But you still haunt me no matter where I go
And you hated my lasagna but you came back for more
You got me running circles in your favorite store
And I lost you and I lost my mind
And now, I try to leave it all behind
But I still see you no matter where I go
---
Thanks for your time reaching the end of my post.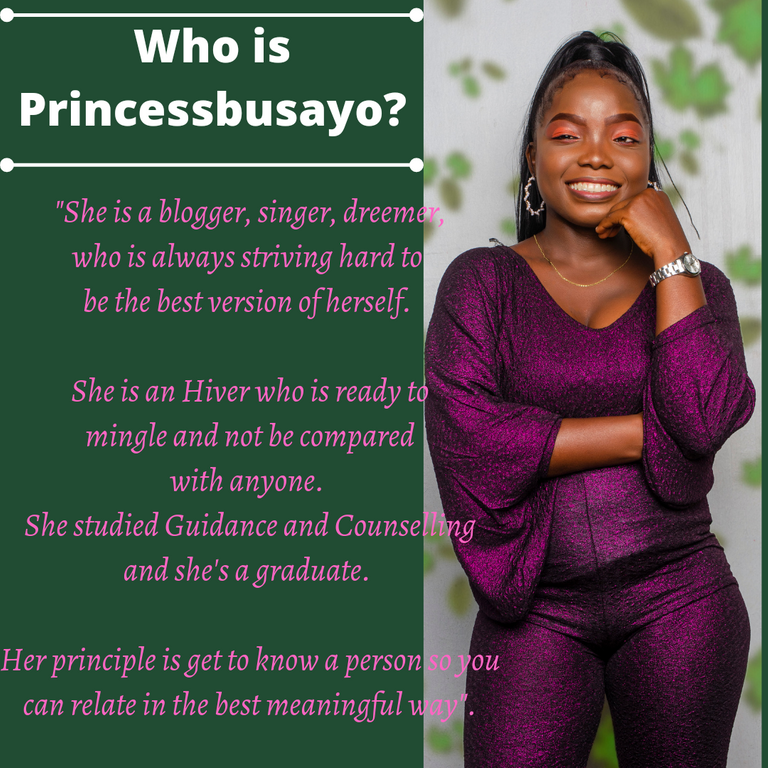 ---
ESP
---
Es mi entrada al Hive Open Mic 🎤 semana 128 que el tema dice; 'Desamor' y en inglés significa "Heartbreak ". Voy a presentar una canción que coincide con el tema, titulada "Turn back time" de Daniel Schulz
.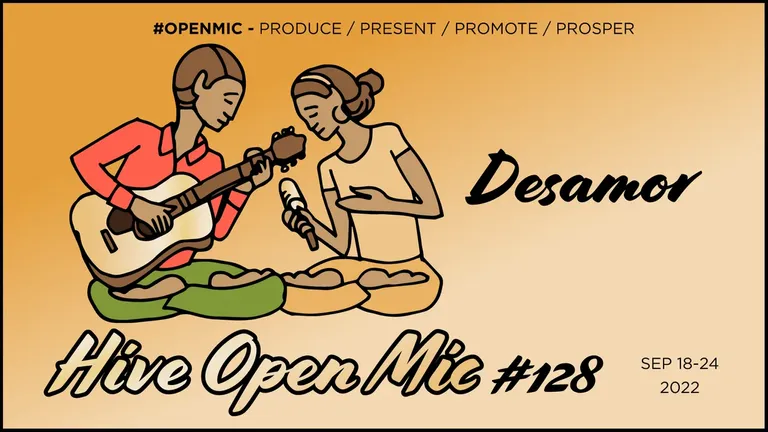 Esta canción me llevó muchos intentos antes de hacer la definitiva. Suelo ponerme nervioso al grabarme aunque he intentado quitarme la timidez, aun así, todavía hay lugar para pequeños errores, pero creo que hice lo mejor que pude con esta canción en particular. No sabía que podía cantarla hasta el final como lo hice.
Esta canción es muy bonita y me encanta desde que la escuché, ya que me trae recuerdos de mis relaciones pasadas, especialmente con mi primer amor. Me han roto el corazón muchas veces con diferentes chicos, pero lo único que querían era sexo. Me decían que si los amaba, les daría lo que querían.
La verdad es que entonces era muy joven y aún no me había descubierto a mí misma ni mis valores. Nunca sucumbí a sus ofertas porque sé lo que me espera. Nunca permití que eso me hiciera caer tan bajo como para arruinar mi propósito porque creo que probablemente sería una madre soltera o tendría problemas en mi matrimonio, pero aquí estoy hoy, ya que deseché ese momento y esperé el mejor amor que no usara el sexo como estándar para amar en mi relación.
El desamor es algo doloroso de experimentar ya que lo desmoraliza a uno por el tipo de amor que le mostró. Esperabas que te devolvieran el amor, pero aquí ocurre lo contrario. Lo mejor es olvidar y dejar ir la herida y el dolor que ha causado y ver el lado más brillante de la vida porque llegaríamos a darnos cuenta de que somos más que suficientes para la verdadera persona que nos amará y valorará más de lo que esperaríamos de cualquiera.
---
LÍQUIDOS PARA VOLVER A PASAR EL TIEMPO
Solíamos saltarnos los semáforos en rojo y no mirar atrás
Solíamos perseguir largas noches, no hay nada malo en ello
Porque te amé y perdí la cabeza
Y ahora, trato de dejarlo, oh, lo intento
Pero todavía me persigues sin importar a dónde vaya
Y odiabas mi lasaña pero volviste por más
Me tienes dando vueltas en tu tienda favorita
Y te perdí y perdí la cabeza
Y ahora, trato de dejarlo todo atrás
Pero aún te veo sin importar a dónde vaya
Continúe con la letra
aquí
---
Gracias por tu tiempo para llegar al final de mi publicación.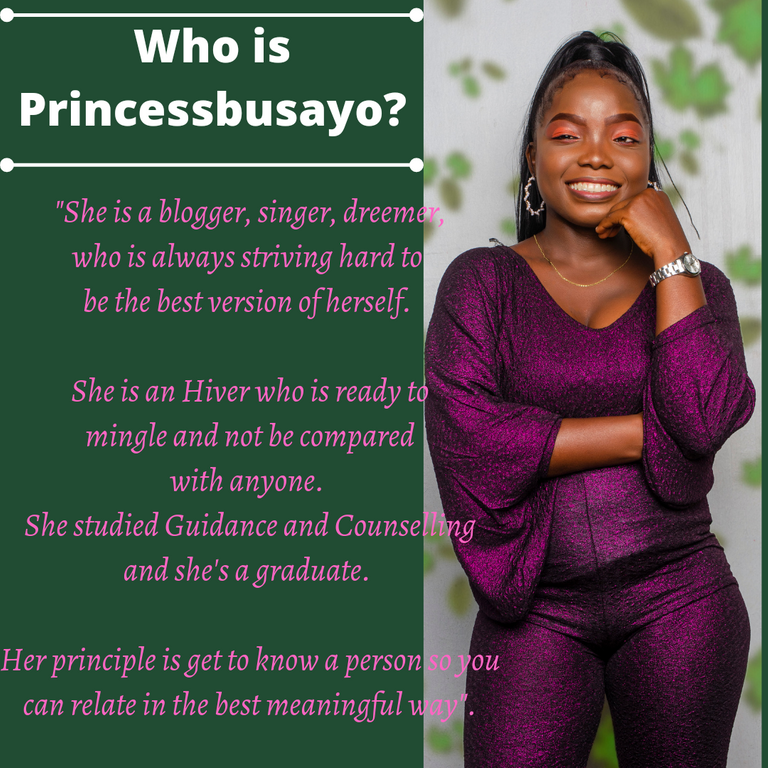 ---
▶️ 3Speak
---
---