What if I was adopted, what will I do?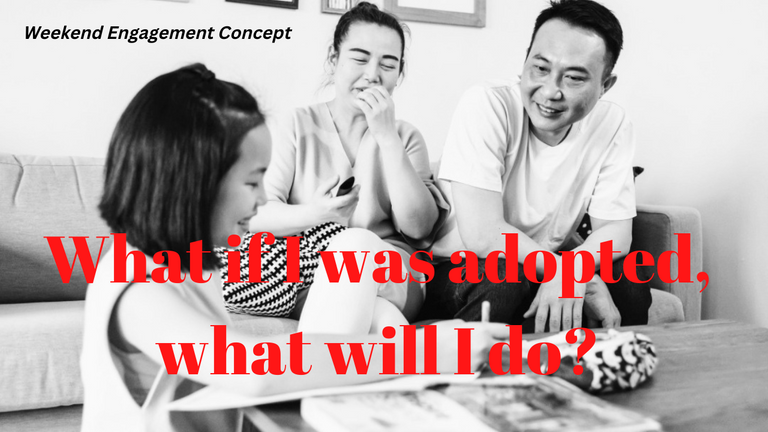 Annushka Ahuja designed on Canva
There are different path life brings to us as humans that we tend to question "why?" The question has a long answer that most times is unending for us to pick something out from it. Some people have it work out as they wanted in life while others keep struggling to be on the right track. While some enjoy the comfort of their families and the love they shared, it makes other people question why they were directed to another set of weird families. Life is unfair!
But for me? I belong to the category of one who had the best life ever with a caring and wonderful family even at a young age, I already got to understand what it is to make a great circle, one that would take you higher in life.
Suddenly, I got the shock of my life when I accidentally bumped into a discussion between my mom and dad where they started arguing over a matter in which seems one was telling the other it is time. Time for what? I had waited outside putting my ears to the door so I could listen very well and clearly. Then, the big bomb dropped down making my feet staggered on the ground as I couldn't maintain my balance anymore.

The family I had lived with right from when I was a child weren't my actual parents. I couldn't believe that as I was shocked, overwhelmed and feeling confused and trying to gather my words together. At that moment, I felt like I have been living with strangers because they seem not to be my parents since I heard the news. Right from that moment, the thought of my real parents was flooding my brain and mind. I wanted to know them as tears came dropping down my face.
I stared at both of them. I was feeling upset within me because of one thing; they never chose to tell me all this before now and I even heard it myself without them taking the step to tell me earlier. Wouldn't it hurt one too?

At that point, I will start talking after I have managed to control and hold my emotion;
I feel sad and angry that you have allowed your interest, and kept me in the dark for so long and how I wish you have told me before I knew myself. Can you please tell me who my real parents are? Why did you adopt me? Are they dead or alive? I want to know.
The truth here is that no one would do something without a reason. This is why I would love to hear from their perspectives why they adopted me. Of course, they will tell me because, at that moment, I deserve to know the truth since I already know they aren't my actual parents. I may decide to leave if they do not tell me.
Once I know the truth and the real reason for adopting me which I found to be genuine because my mother is dead while my father had remarried and because he could not keep remembering my mother whenever he looks at me, he took me to an orphanage home where I was taken in by another parents who had been nurturing me till now.
I will stay with them while I still keep in touch with my father on phone making him realize that I have a wonderful family who is ready to lead me to a better life and make me enjoy the pleasures I wanted. I will always remember my real mother but the love I have for my adopters would still be there, getting stronger every day.

This is a challenge question posed to us by @Galenkp where he asked what if I knew I was adopted, what will I do?
Thanks for your time.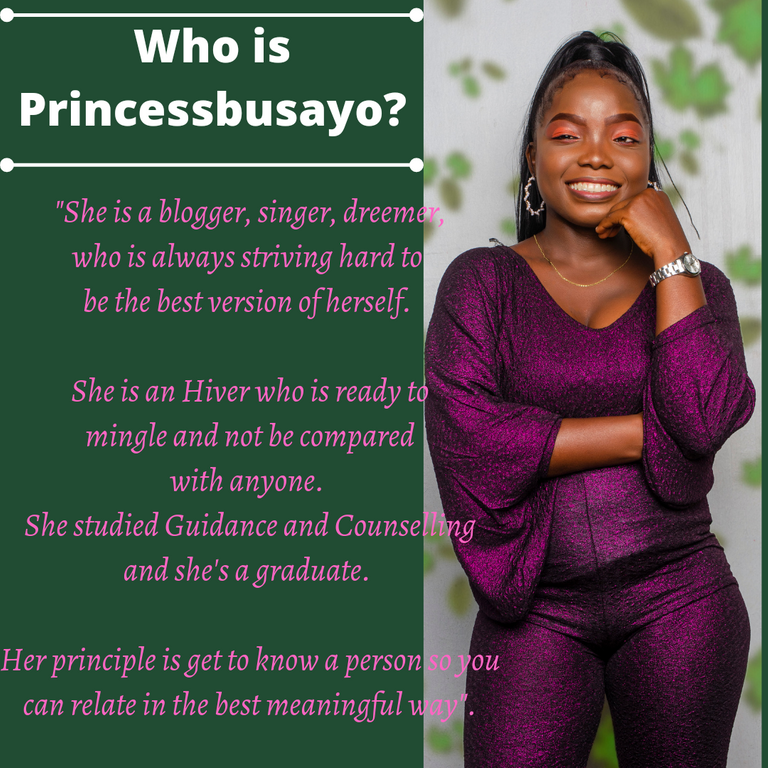 ---
---