LADIES OF HIVE COMMUNITY CONTEST #54: GOING FOR BOTH QUESTIONS
It's another moment for the LOH (LADIES OF HIVE CONTEST) and if you are interested in participating, here is the link
Here is my entry for the #Ladiesofhive contest and I will be going for the two questions because they are interesting and fun to me.
Let's move to the first question:
1️⃣ What is the most important thing that you ALWAYS carry with you, and why?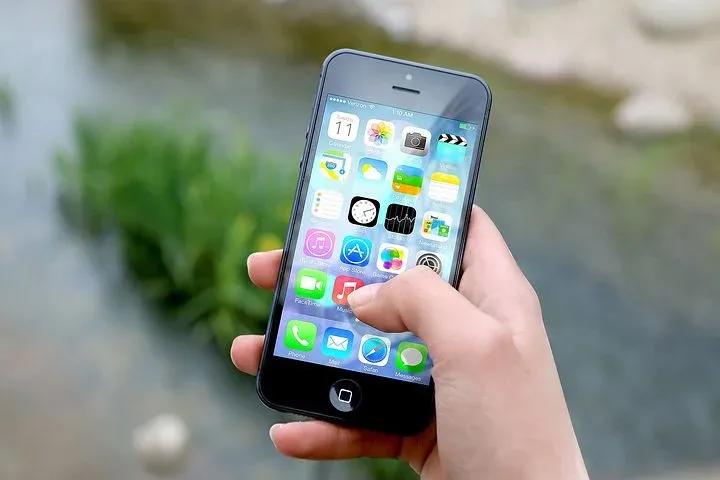 Image Source
I have gone through some entries to this contest and they all are mentioning one thing which is phone. I wouldn't disagree with them because that is what I consider the most important thing I always carry with me always too.
I have been so much addicted to phone since I started using it in year 2010. When I go to the toilet, I am always with my phone. When I go to school, I am still with my phone and the only time it rest is when I rest too 😁😁
Why do I carry my phone always with me?
FOR EMERGENCIES
My phone is always with me in case I needed to make an urgent call or perhaps someone needs me urgently and would be easier to pick his or her call immediately it rings. Many times, I take it to school because no one can predict what would happen next especially wanting to call your friend for an impromptu test or update in school or trying to make a call or chat someone to help you out on stuff before your arrival etc.
FOR PICTURES
My friends do make use of my phone because it has a good camera. They would take different kinds of photos with my phone and I am always happy giving it out to them. Also, I might see an image especially nature that attract me, and would take a shot or two with my phone. Many times when I forgot my phone at home and I see a beautiful image, it hurt me to miss such moment. Of course I wouldn't say I don't take pictures too, I do!
FOR MAKING PAYMENT
I prefer making transfers using my phone than having cash with me. I don't hold cash much like that and I love making use of my bank app for it whenever I buy something. My friends would always tell me not to be used to it but I don't care. It's safer and interesting when you are making payment with your phone. I am waiting for the day crypto payment would be allowed in my area or city, it would be a great experience for me.
FOR JOTTING DOWN THINGS
I would have typed on my phone before I remember I am with a pen and book. It is easier when I open my colornotes app on my phone to write down some ideas that struck my mind. Also, I list out things to buy on my phone too.
The list goes on and on but let me stop here.

2️⃣ Are you a leader person or a follower, and why do you think that is?
Should I burst your brain? 😁😁 We all are leaders but we don't know. Actually some like me do run away from being a leader because of the responsibility in it. It's not easy at all to have people as your followers and wanting to meet their needs and make them follow your path especially being careful not to make any mistake because you believe they are looking up to you as their mentor. Also being able to carry them along is something tedious to do.
I really pity my course representative in school. She is a leader who has 200+ followers including me and she is always available online to answer all questions. So you can see how stressful being a leader can be?
I saw @kemmyb comment on a post minutes ago and she said both leader and follower have responsibility and not leaving all to the leaders alone.
If I am to answer this question, I would say I am a follower person because I don't like putting much work on my head 😁 I prefer to stay in a corner and carrying out the little duty I have with me.
The day my Dad told me I am a leader which I asked how? He opened my eyes and right from there, I have always been careful to my followers. Who are my followers? They are my younger siblings.
Whether you like it or not, as long as you are an elder in the house, you are a leader to your siblings because they are following your steps and it is what you do, they will emulate. So, be a good leader to your followers (siblings) 😁😁
I invite @merit.ahama to participate in this contest too.
Thanks for reading
---
---