Just a reminder that LPUD is around the corner. Few more days to go.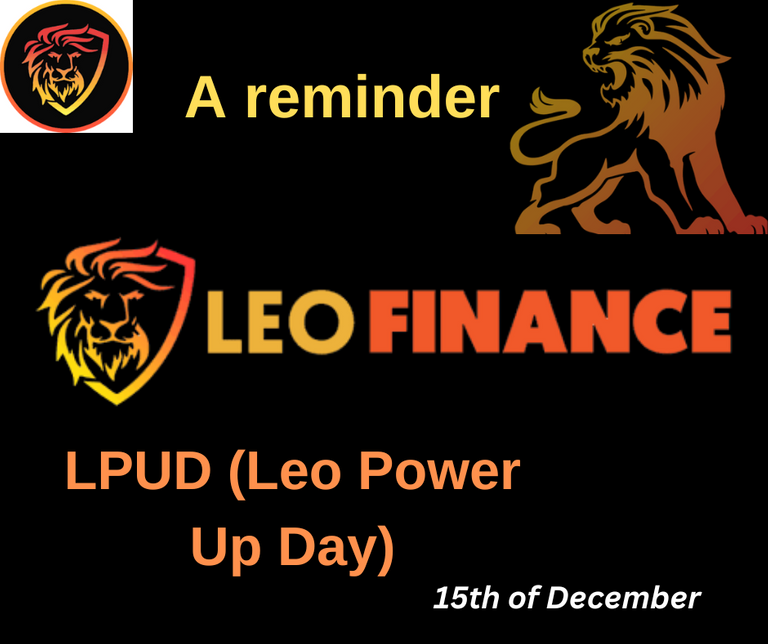 Designed on Canva
I think something like this is good as a reminder and awareness in the Hive Ecosystem. I mean alerting everyone in the Leofinance community about the last LPUD (Leo Power Up Day) of the year 2022 which is coming up on the 15th of this month. Are you ready? For me, I am super ready and can't wait.
I made a contest post about growing your staked Leo tokens which can be found here if you missed going through it. I love that new lions are entering the Leofinance community and I noticed a friend of mine @actordontee is now interested to join the Lions. Awesome, isn't it?
Gradually, the community is being noticed by some Hivians and I believe you will enjoy your moment here. I am enjoying it too, so you aren't exempted because it's for everyone.
Since the last LPUD in November, I have been stacking up my Leo tokens in readiness for the event and an opportunity to be a lucky winner.

There are prizes for those who win and depending on your wins, you will be delegated some amount of Leo tokens to help support the community through curation and benefiting too with the APR in curating. How sweet can that be? This is a big opportunity to opt-in for the event. It happens just like the Hive Power Up Day.
Upon powering up your Leo tokens on the 15th of December, the time will be calculated in UTC. So, to be on the safer side, you can always check in at https://hivebuzz.me/@princessbusayo (you have to edit my username and add yours) next is to click on the power-up icon to read the hours left so as not to be confused with the UTC.
As of the time of making this post, Hivebuzz is reading the time left and we have 3 days, 19 hours, 59 minutes and 51 seconds left. Keep checking to be reminded so as not to forget the time.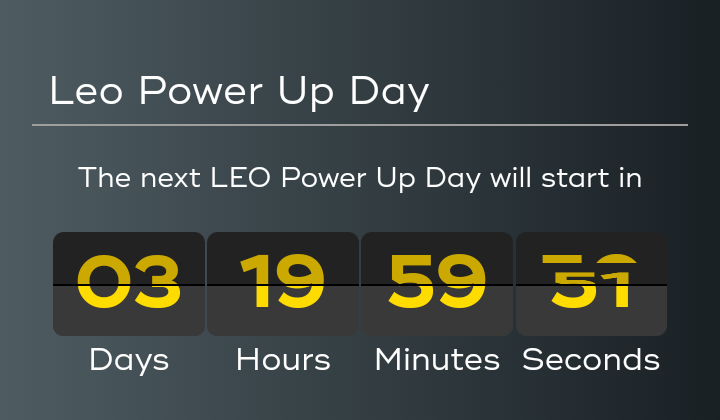 Screenshot by me.
Hivebuzz will not award you a badge if you do not power up from midnight UTC and the minimum to power up is 150 LEO.. Then the power up ends exactly in 24 hours. This is another opportunity to start gathering those badges now because something big is coming into the Leofinance community next year, especially for those stacking up their Leo badges.

Head over to (https://leodex.io) to purchase some Leo tokens with your Hive and participate in this event.
It's the last LPUD for the year 2023 and it's gonna be fun. Last month, we slew dragons 🦖. We do not know yet what the theme for this month would be but I am checking up on Leogrowth Account to be informed.
Thanks for your time on my blog.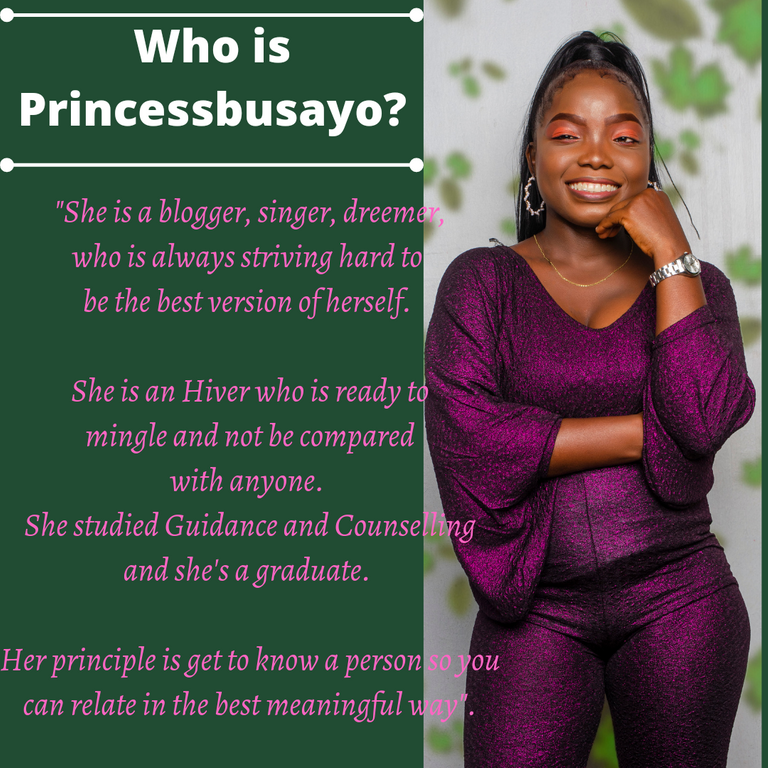 Posted Using LeoFinance Beta
---
---