IGNORE PEOPLE LIKE THEM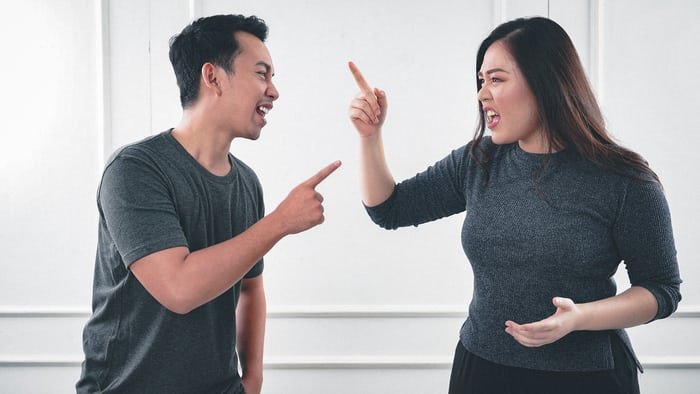 Image Source
"I made the right choice", I said to myself that day. It was the day I ignored her as she has chosen to be that way. I knew right from time that our friendship wouldn't last long. She is always peevish to everyone in the hostel and you had wondered what came over her?
One minute she is playing and smiling, the other mins, she changes her mood. I wouldn't say mood swings but it's her nature to always be that way. She is proud of herself - pride over nothing. Everyone had left her to herself. No one wants to mingle or associate with people like that. I call it toxic friendship which I had to disengage myself from it before I get ruined.
An adage says when you know one's character, you leave them with it. Everyone in the hostel left her alone to her attitude because she isn't the type that should be seen with others. She is always looking for a slight mistake to fight, always ready to throw a blow even when the issue isn't something one should hear of to cause a fight.
It happened that my room leads to the roof to fix the light of everyone in the hostel and they need to take permission from the owner of the room which is me. I went for my exam yesterday morning and I didn't know her room had fault with light. She would have just called and inform me about someone coming to fix the light going through my room, she didn't.
My plan was to finish my exam and get home to carry my bag as I didn't want to delay myself again especially that I don't go late in Journey.
When I got home to carry my bag, a guy just entered without even knocking. Like who does that? A lady's room for that matter. What if I was naked? I shouted and it was the bad manner from him that made me tell him I am already traveling and can't wait anymore.
The next thing was for this lady to retort in an angry way and was like "What do you mean?" I knew she had come with her fight and I don't want to create any scene for myself. I don't like arguing or causing rift at all. I didn't say anything to her because she was waiting for me to talk.
My question then was "what if I had carried my bag to the examination hall and went from school, will she open my door at my absence?"
It's a thing she would come to me in a polite manner and explained things to me but she didn't. Probably she thought I would also be ready to fight but no! Two people can't be a goat at the same time. One needs to be calm like a sheep when the goat in the other misbehaves.
I had to call the guy and asked when he would be through. Well, the guy later apologized to me for opening my door without knocking. I allowed him do whatever he needed to do at that moment and I zoomed off.
When you see people like this around you, the best is to ignore them and leave them alone. They are always finding the excuse to fight all the time but you should be patient and calm when they prove stupid sometimes.
---
---