Pasta with Chicken! (EN/TR) Tavuklu Makarna!
-EN
Hello everyone! First I want to ask how you are. I hope you are well and good things continue to happen in your life. Everything is going very well for me except for one issue. I don't want to talk about it and lose my good mood21 again. But I can say that I have taken important steps on my career path. I hope I can proceed successfully.
Today I will share a pasta recipe with you. This time we will cook it using turmeric. Frankly, I don't do much with turmeric. I love to use and taste turmeric, but my family does not like it. That's why I use them occasionally in recipes like this and they surprisingly like it. I think turmeric is a beneficial spice for health and should be consumed occasionally. I often see turmeric used in recipes prepared with pasta or chicken. So today I combined the two and prepared a recipe. It is a very practical and time-saving dish to make. You're likely to cook it in about thirty minutes. It also depends on your working speed in the kitchen.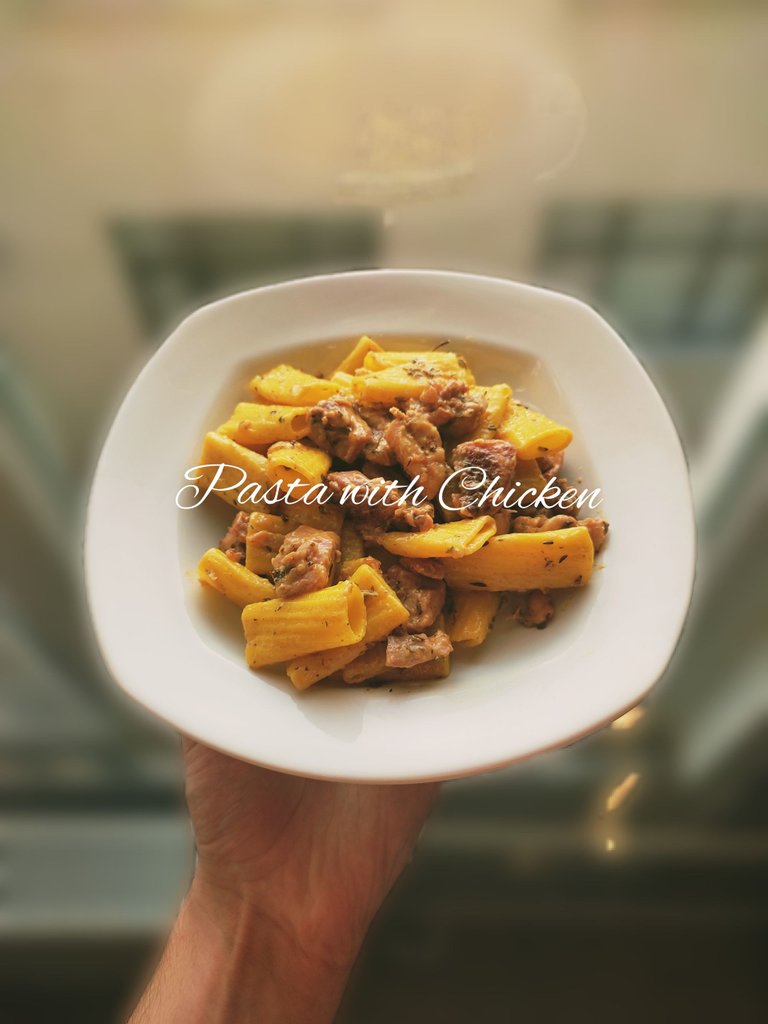 As I always say, you can add extra ingredients or you can prepare this recipe without using some ingredients. You can use milk instead of cream. You are the chef in your kitchen and only you can know the best version of the food you cook. Even if you have an idea that you think would suit this recipe, please state it in the comments. It would be nice to exchange ideas. I did not use garlic in this recipe and it surprised me. Because garlic is one of the two indispensable ingredients of the dishes I cook using chicken. Another is thyme. For some reason I add these two ingredients to almost all the chicken dishes I make. Garlic and thyme are two ingredients that I often use not only in chicken dishes, but also in all my meals. I think they have a strong aroma.
I usually have stories about food and I talk about those stories. But I have no stories of such "Modern" recipes. I usually learn these recipes on my own. I said "Modern" recipe. Because such dishes are not very common in traditional Turkish cuisine. Actually, Turkish cuisine is quite a big one. It includes dishes from many different cultures. Therefore, regionally, the dishes are quite different from each other throughout the country. If this dish belonged to a region, I do not know which region it would belong to because it is very difficult to guess. So let's not go further and take a look at the recipe!
Pasta with Chicken
Ingredients
Pasta
Chicken
2 Medium Onions
1 Tablespoon of Olive Oil
200 mL Cream
3 Teaspoons of Salt
3 Teaspoons of Turmeric
4 Teaspoons Thyme
1 Teaspoon of Hot Pepper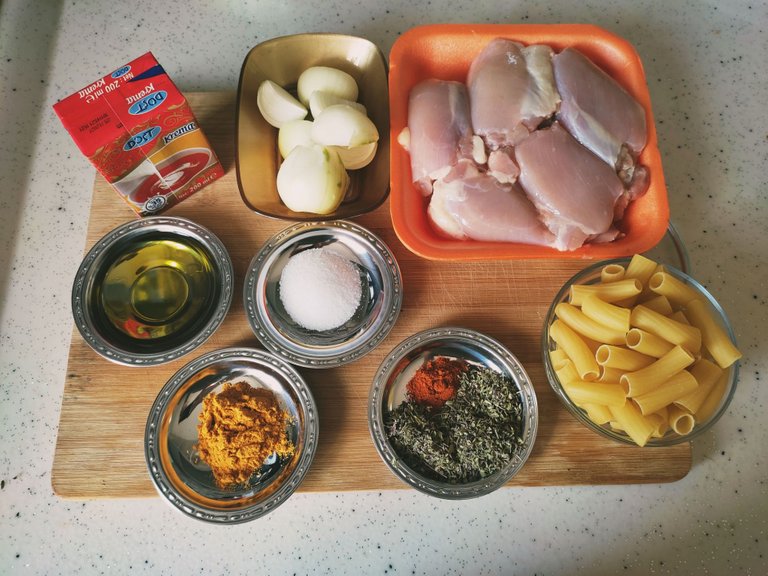 Steps
Chop the chicken as you wish and start frying with olive oil. Then cut the onion into half moons and add it to the pan.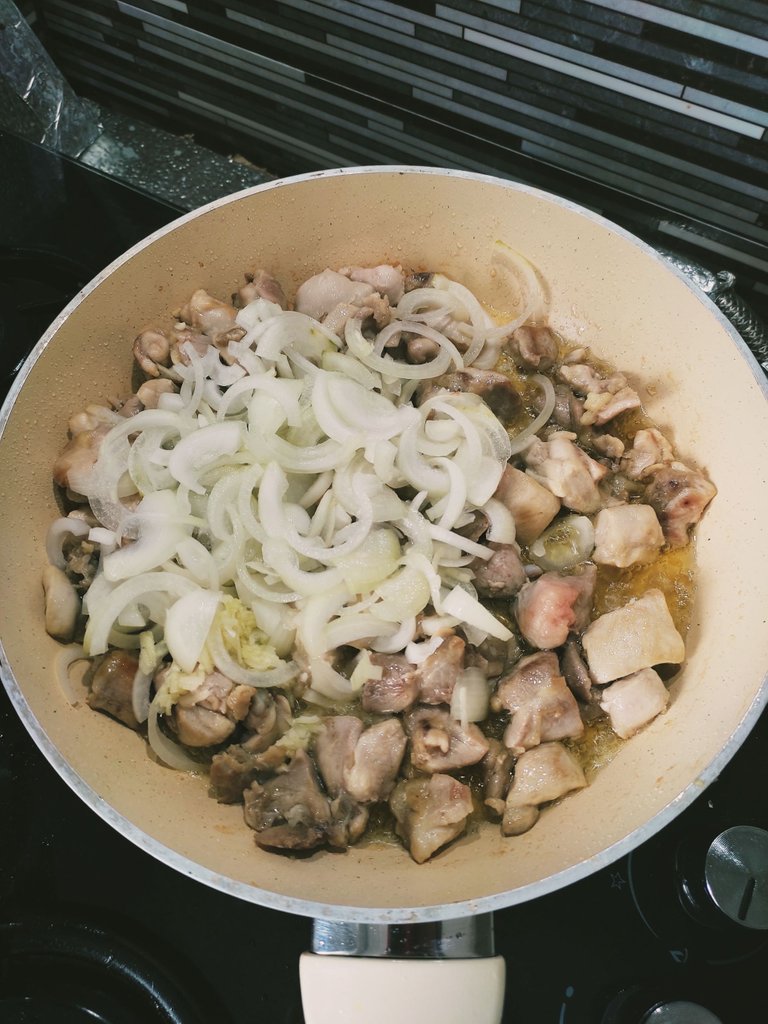 Meanwhile, boil water in a pot to cook the pasta. Add turmeric to boiling water and mix well.
Then add the pasta and start cooking.
Add some pasta water to the chicken with the help of a ladle of the pasta water.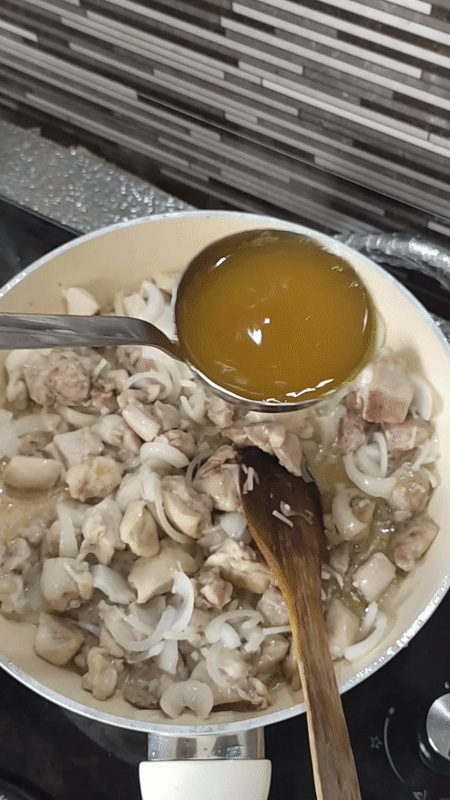 Add cream to the chicken and continue cooking.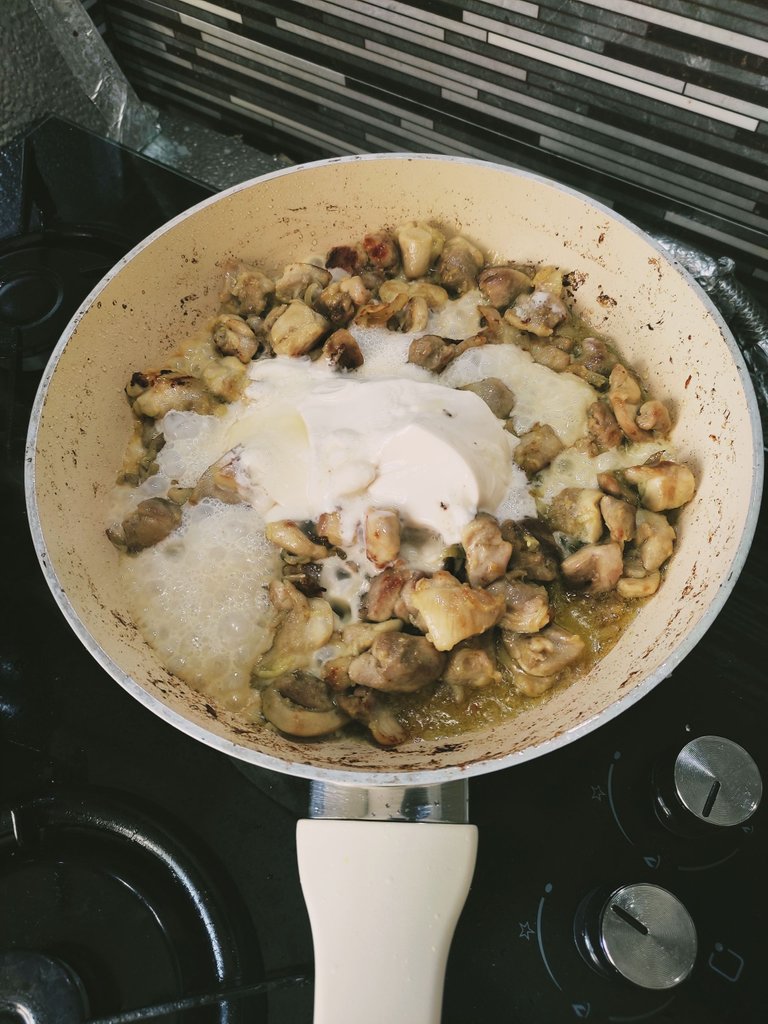 Add the spices and salt. Mix. End the cooking process.
Add the chicken mixture to the pasta and mix.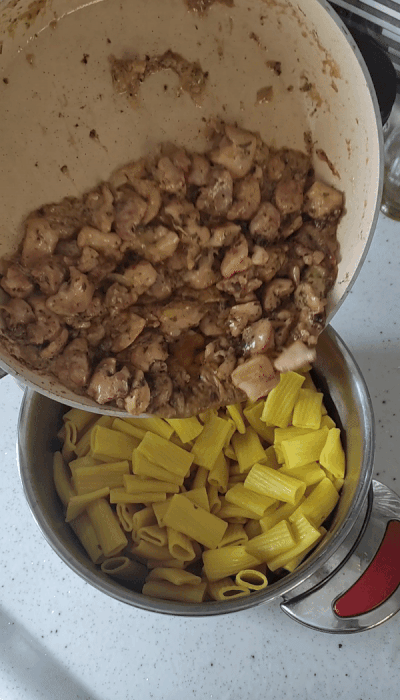 Prepare your meal for service and serve warm. Bon Appetit!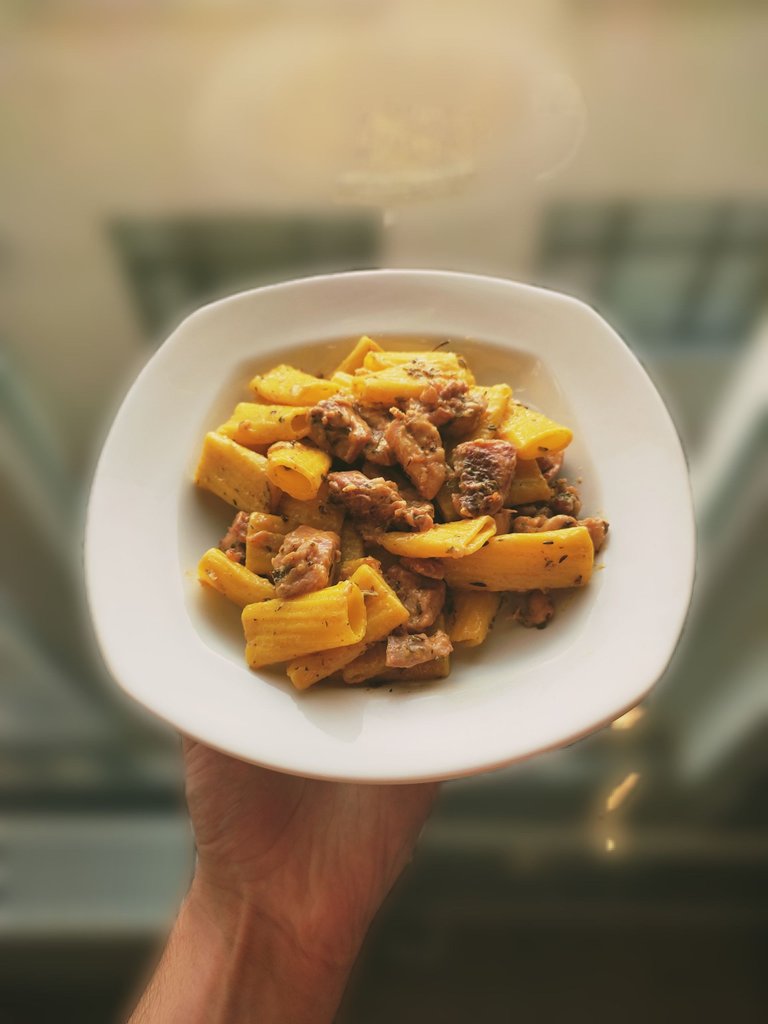 -All photographs are my own,unless otherwise stated.
-TR
Herkese Merhaba! Nasılsınız diye sormak istiyorum önce. Umarım iyisinizdir ve hayatınızda güzel olaylar olmaya devam ediyordur. Benim için bir konu haricinde her şey çok yolunda gidiyor. Bundan bahsedip tekrardan tadım kaçsın istemiyorum. Ama kariyer yolunda önemli adımlar attığımı söyleyebilirim. Umarım başarılı bir şekilde ilerleyebilirim.
Bugün sizlerle bir makarna tarifi paylaşacağım. Bu sefer zerdeçal kullanarak pişireceğiz. Açıkçası zerdeçal ile pek fazla çalışmıyorum. Zerdeçal kullanmayı ve tadını çok seviyorum ama ailem pek haz etmez. Bu yüzden ara sıra böyle tariflerde kullanıyorum ve şaşırtıcı bir şekilde beğeniyorlar. Zerdeçal sağlık için yararlı bir baharat ve ara sıra tüketilmesi gerektiğini düşünüyorum. Genellikle makarna veya tavuk ile hazırlanan tariflerde zerdeçal kullanıldığını görüyorum. Ben de bugün ikisini birleştirdim ve bir tarif hazırladım. Yapması oldukça pratik ve zamandan tasarruf etmenizi sağlayacak bir yemek. Yaklaşık otuz dakikada pişirmeniz muhtemel. Bu biraz da sizin mutfaktaki çalışma hızınıza bağlı.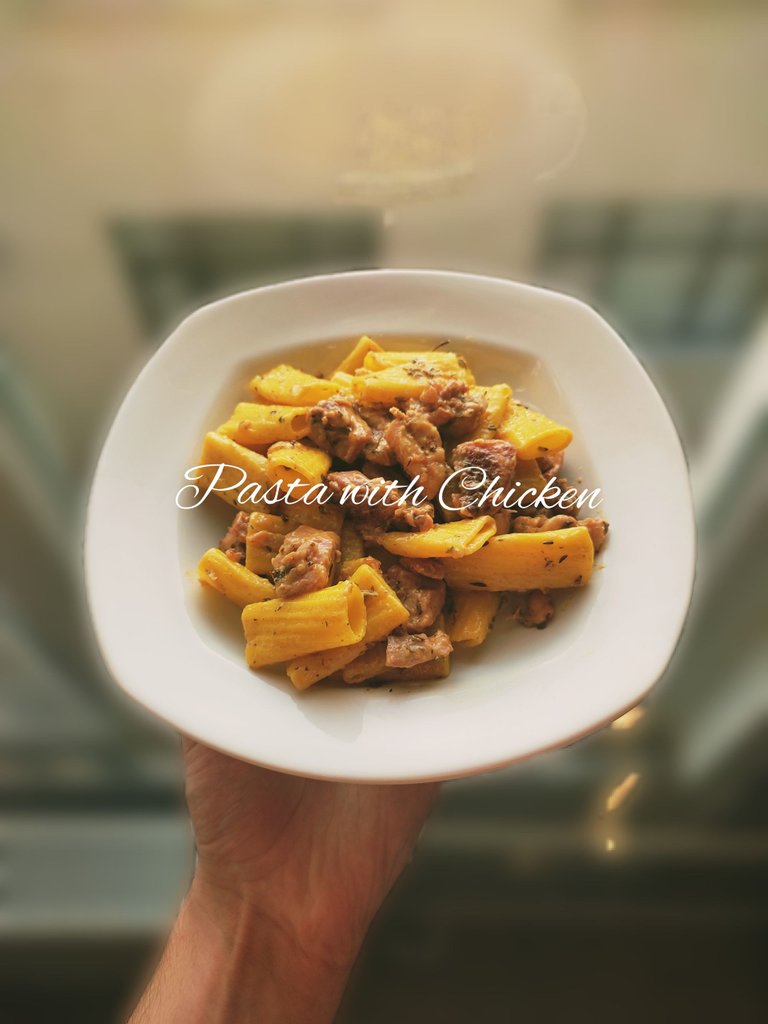 Her zaman söylediğim gibi ekstra malzemeler ekleyebilir veya bazı malzemeleri kullanmadan da bu tarifi hazırlayabilirsiniz. Krema yerine süt kullanabilirsiniz. Mutfağınızda şef sizsiniz ve yaptığınız yemeğin sizin için en iyi versiyonunu sadece siz bilebilirsiniz. Hatta bu tarife yakışacağını düşündüğünüz bir fikriniz varsa da lütfen yorumlarda belirtin. Fikir alışverişi yapmak güzel olacaktır. Bu tarifte sarımsak kullanmadım ve bu beni şaşırttı. Çünkü tavuk kullanarak pişirdiğim yemeklerin vazgeçilmez iki malzemesinden biridir sarımsak. Bir diğeri ise kekik. Nedense bu iki malzemeyi neredeyse yaptığım tüm tavuk yemeklerine ekliyorum. Sarımsak ve kekik sadece tavuk yemeklerinde değil yaptığım yemeklerde sıklıkla kullandığım iki malzeme. Güçlü bir aroması olduğunu düşünüyorum.
Genellikle yemeklerle ilgili hikayelerim olur ve bu hikayelerden bahsederim. Ama bu tarz "Modern" tariflerle ilgili hikayelerim yok. Genellikle bu tarifleri kendi başıma öğrenirim. "Modern" tarif dedim. Çünkü geleneksel Türk mutfağında böyle yemekler pek yaygın değildir. Aslında Türk mutfağı oldukça büyük bir mutfak. Birçok farklı kültürden yemekleri içerir. Bu yüzden bölgesel olarak da ülke genelinde yemekler birbirinden oldukça farklıdır. Bu yemek eğer bir bölgeye ait olsaydı hangi bölgeye ait olurdu bilmiyorum çünkü bunu tahmin etmek çok zor. O yüzden konuyu daha fazla uzatmayalım ve tarife bir göz atalım!
Tavuklu Makarna
Malzemeler
Makarna
Tavuk
2 Orta Boy Soğan
1 Çorba Kaşığı Zeytin Yağı
200 mL Krema
3 Çay Kaşığı Tuz
3 Çay Kaşığı Zerdeçal
4 Çay Kaşığı Kekik
1 Çay Kaşığı Acı Biber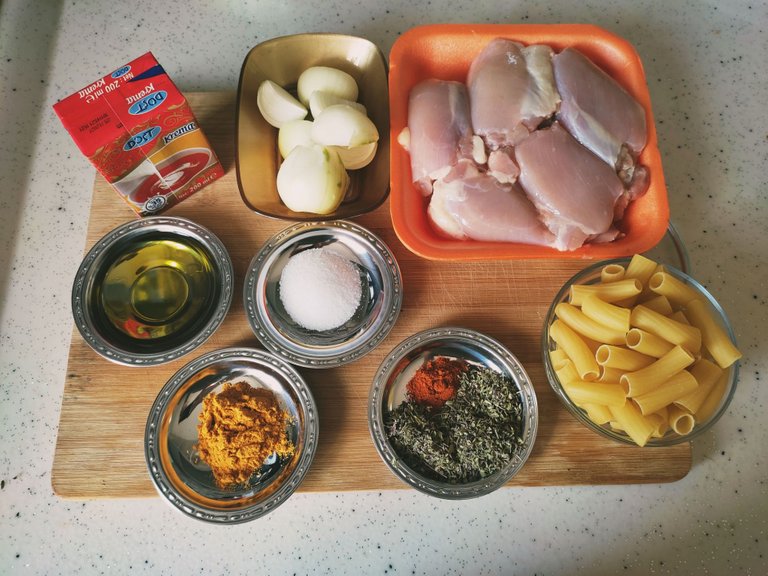 Adımlar
Tavuğu dilediğiniz şekilde doğrayın ve zeytin yağı ile kavurmaya başlayın. Daha sonra soğanı yarım ay şeklinde doğrayın ve tavaya ekleyin.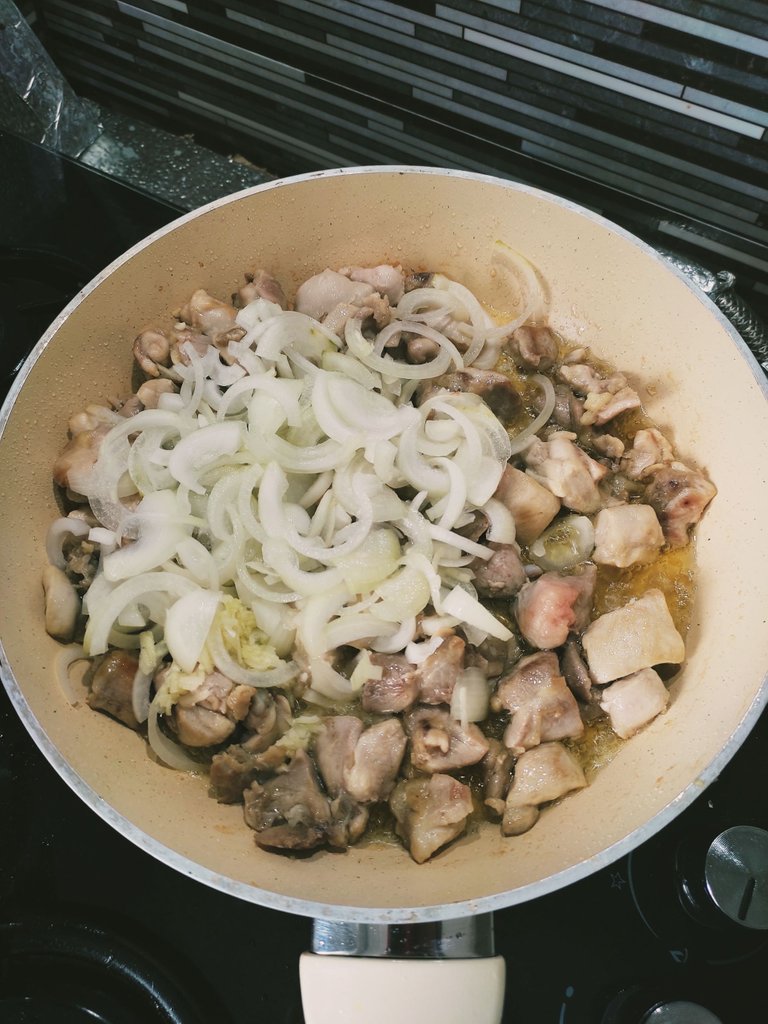 Bu sırada makarnayı pişirmek için bir tencerede su kaynatın. Kaynayan suya zerdeçal ekleyin ve iyice karıştırın.
Daha sonra makarnayı ekleyin ve pişirmeye başlayın.
Makarnanın suyundan bir kepçe yardımı ile tavuğa biraz makarna suyu ekleyin.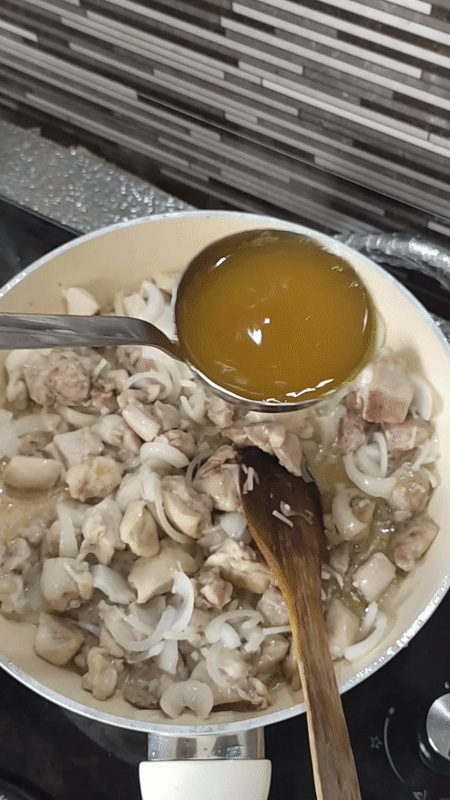 Tavuğun üzerine krema ekleyin ve pişirmeye devam edin.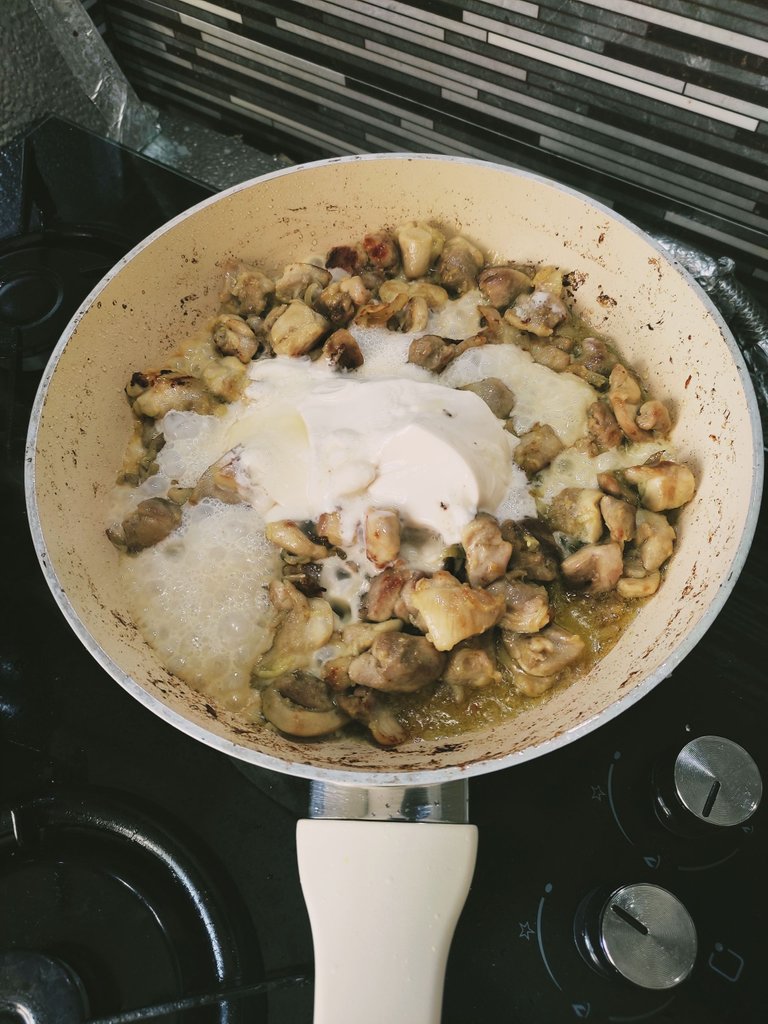 Baharatları ve tuzu ekleyin. Karıştırın. Pişirme işlemini sonlandırın.
Tavuk karışımını makarnanın üzerine ekleyin ve karıştırın.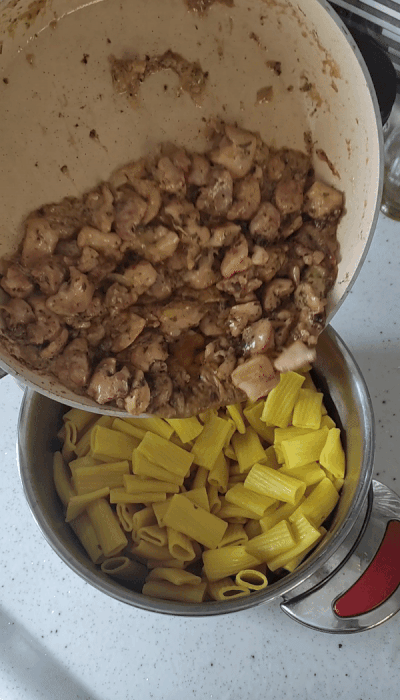 Yemeğinizi servise hazırlayın ve ılık servis edin. Afiyet Olsun!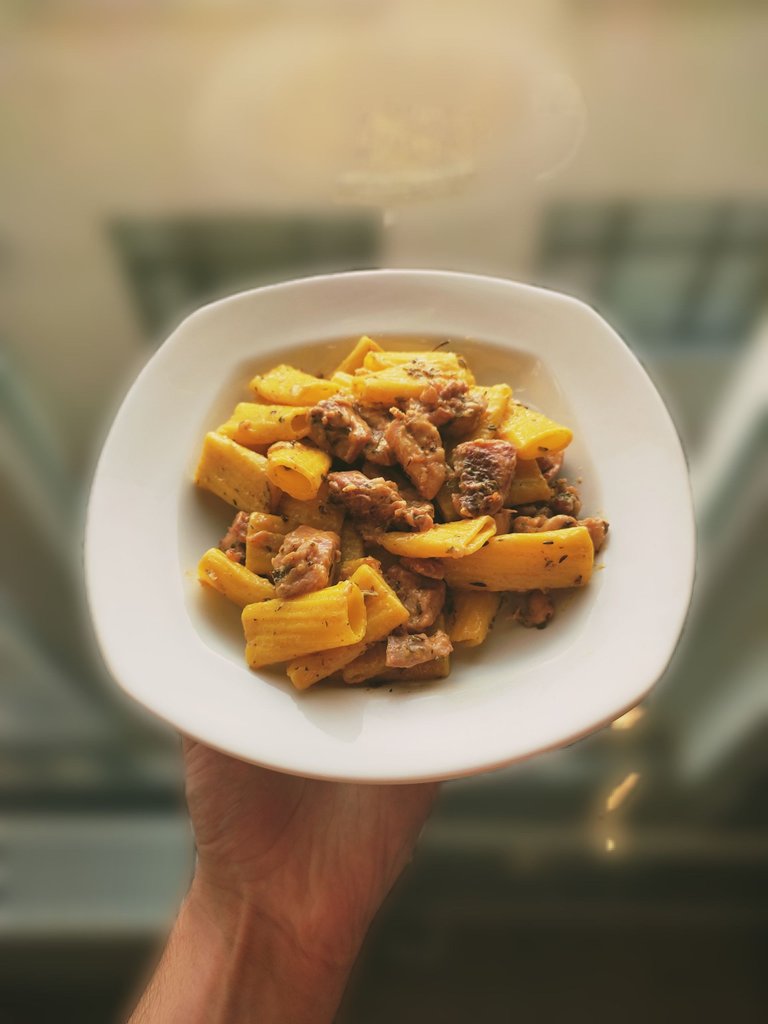 -Tüm fotoğraflar bana aittir.
---
---