Let's Make Tteokbokki! (EN/TR) Türk İşi Tteokbokki Yaptım!
-EN
Hello to everyone! I hope you are feeling well and continue to cook delicious meals. Because today I am here with a delicious recipe.
We prepared Mildok in the previous recipe I shared. But it was only the main ingredient of this dish. We had not made a real TTeokbokki. Actually, I don't know if the dish I made is a real TTeokbokki, but at least we will combine Mildok with sauce this time. I think it's a delicious dish. At least it was one of the best recipes I've ever tried.
This is my first time making this dish. So I was a little nervous. Failing always makes me nervous. But it was easier than I thought. Especially preparing Mildok was the hard part of this job. But I got through that stage very easily. All that's left is the cooking and sauce preparation part. Koreans often prepare a sauce with hot pepper pastes, which they call Gochujang. Instead of trying this, I wanted to do something different myself. Because I know Gochujang is very bitter. Maybe I'll try that another day. I'm undecided on this at the moment.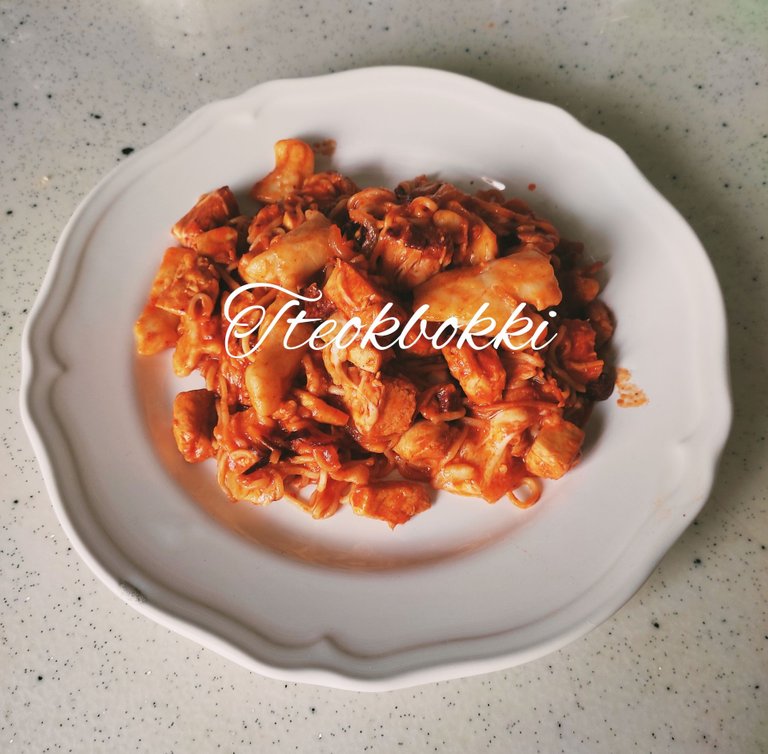 Actually, I think I made a very Turkish Tteokbokki. I researched many tteokbokki recipes. But I haven't seen many of them use chicken. The same goes for bologna. But as I said, I prepared something in my own way. I added the ingredients that I thought would be appropriate. Recently, I often see European pasta sauces and Tteokbokki being cooked. Especially Tteokbokki, cooked with Rose Sauce, are very popular. Let's take a look at the recipe without further ado!
Tteokbokki
Ingredients
Mildok
Noodle (You can also use transparent noodles. I think it will be much better. This idea came to my mind later.)
3 Tablespoons of Olive Oil
Bologna
1 Medium Onion
2 Pieces of Chicken Breast
Cheddar cheese
For sauce :
4 Tablespoons of Olive Oil
2 Tablespoons of Tomato Paste (If you want it to be spicy, I recommend using hot pepper paste.)
3/4 Cup of Water (Cup is 200 mL)
1 Teaspoon Cumin
1 Tablespoon of Thyme
2 Teaspoons of Garlic Powder
2 Teaspoons of Salt
1.5 Teaspoons of Sugar
4 Teaspoons of Hot Pepper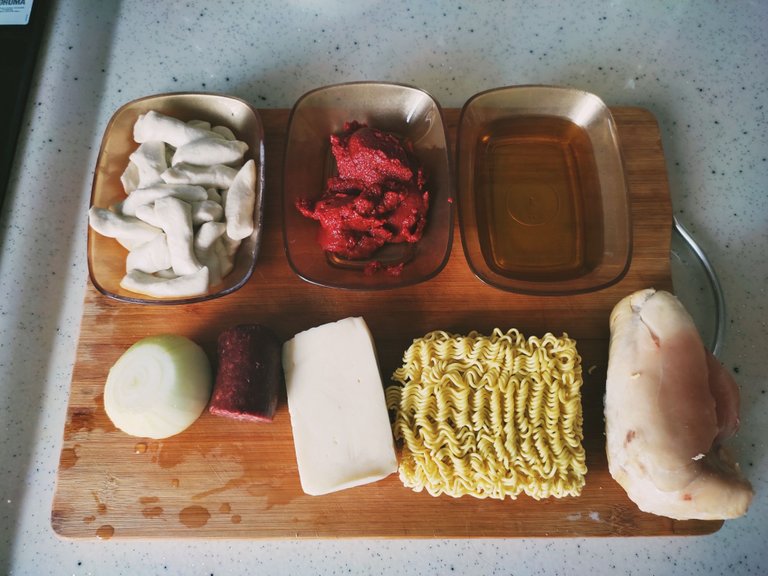 Steps
I used Mildoks that I kept in the freezer. That's why I put the Mildoks in water for 1 hour after I took them out of the freezer. If your Mildoks are fresh, skip this step. Then cook the Mildok and noodles.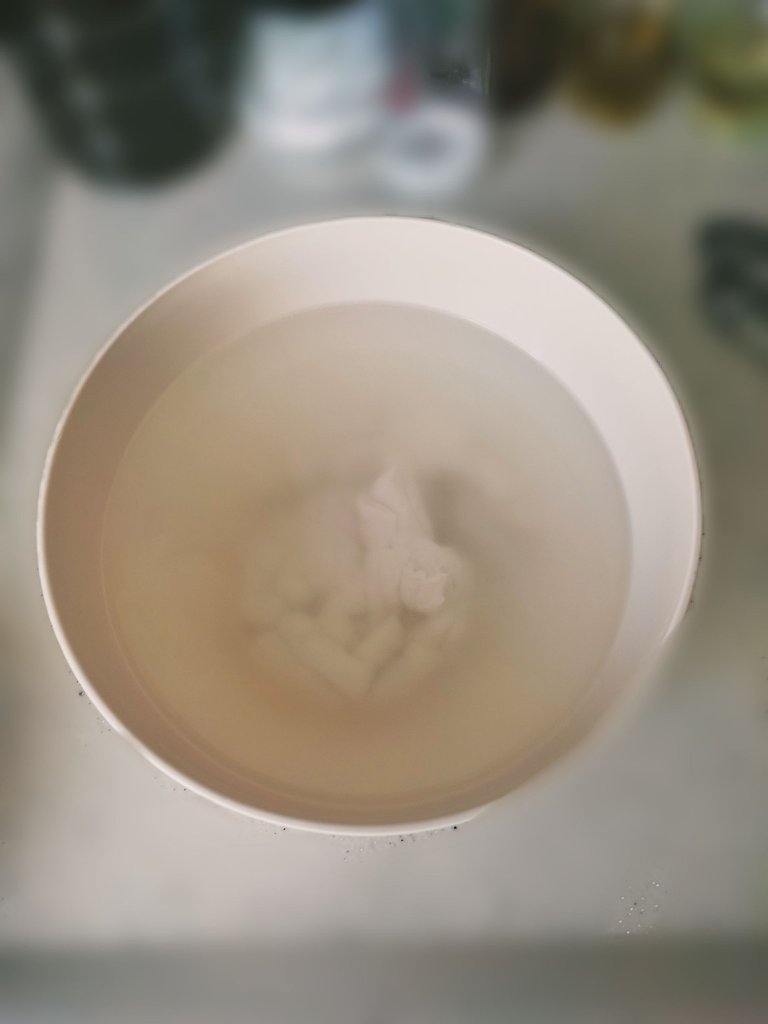 Chop the chicken breast.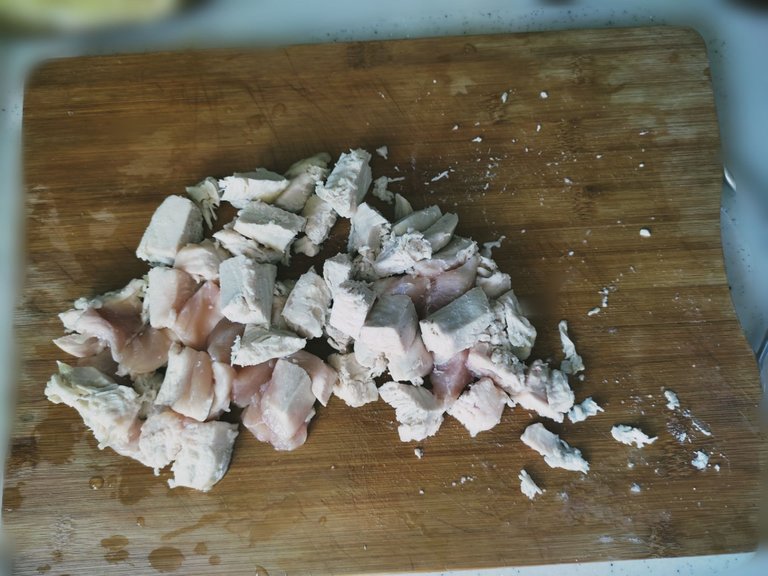 Start frying with olive oil.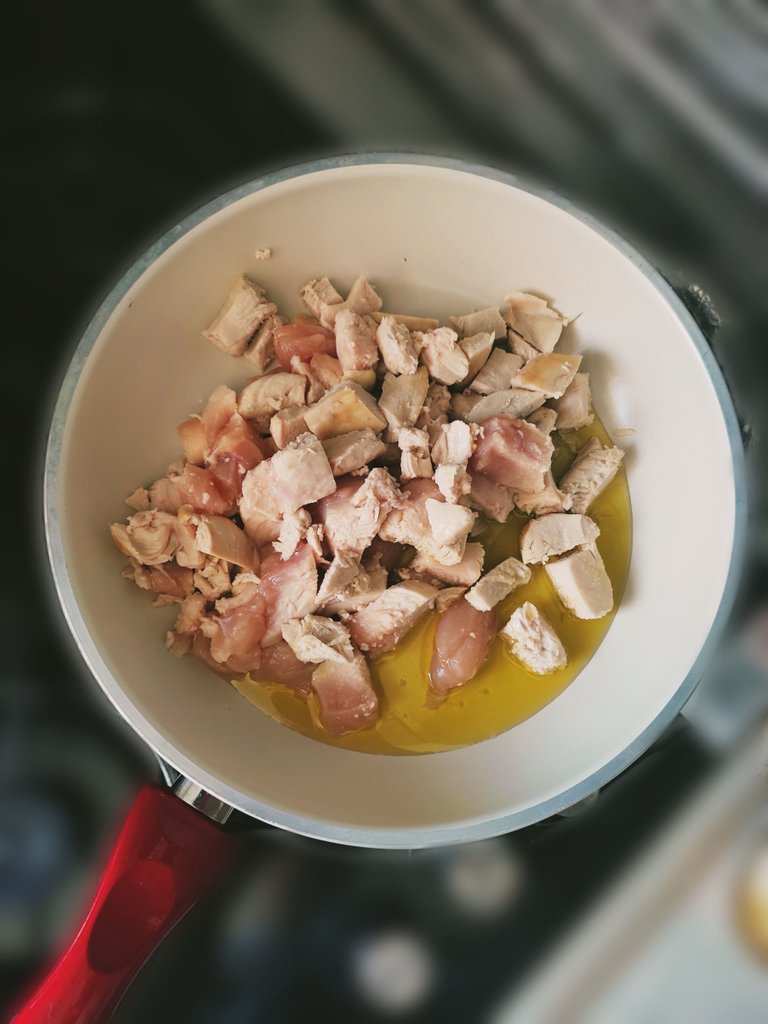 Chop the onion into crescent shape.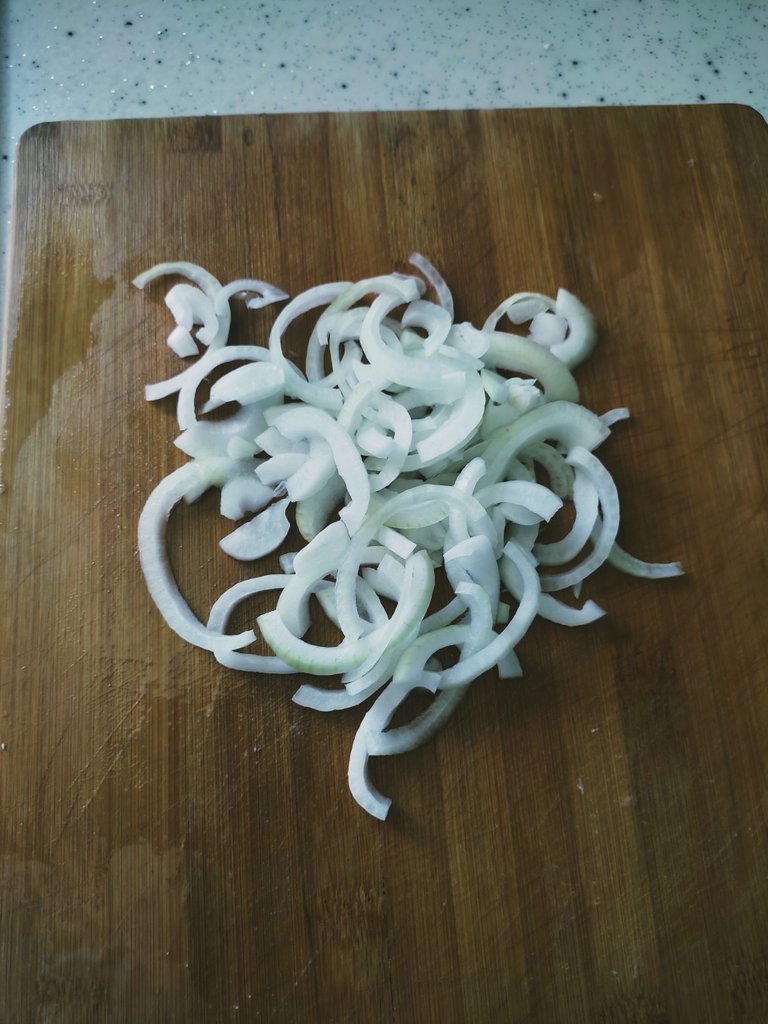 Add the onion to the chicken and mix.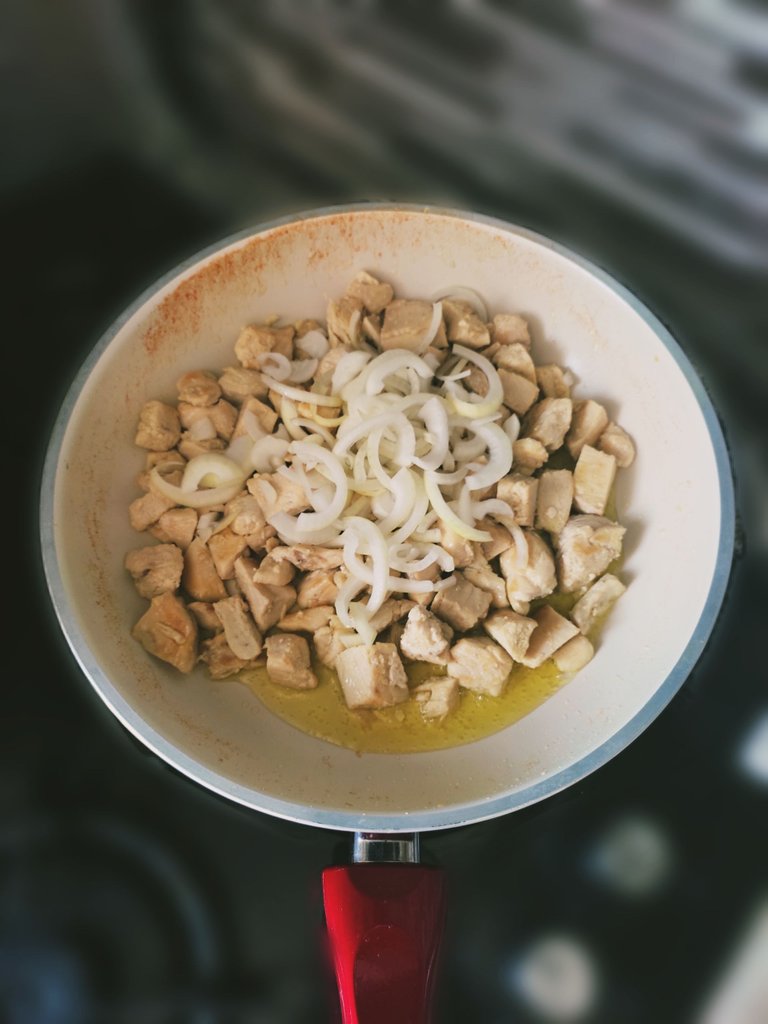 Chop the bologna into small cubes and add to the pan. Keep frying.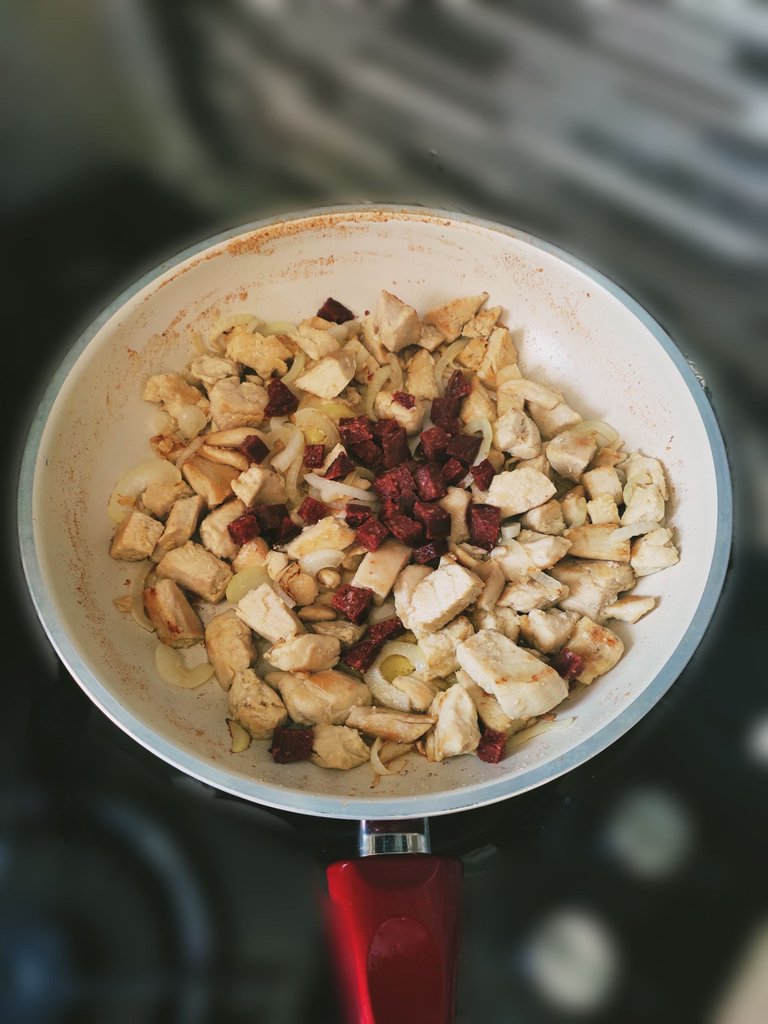 Prepare the sauce. Mix olive oil, tomato paste, water and spices in a bowl.
Add the prepared sauce to the pan and cook for a few more minutes.
End the cooking process.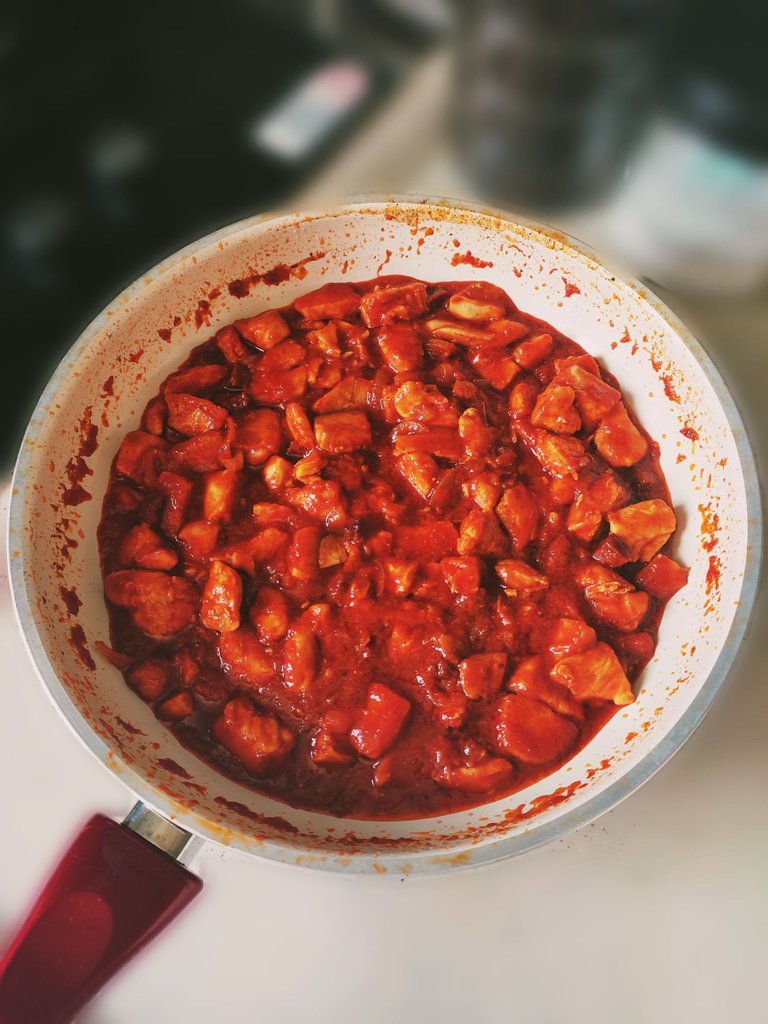 Soak the cooked noodles and Mildok in ice water.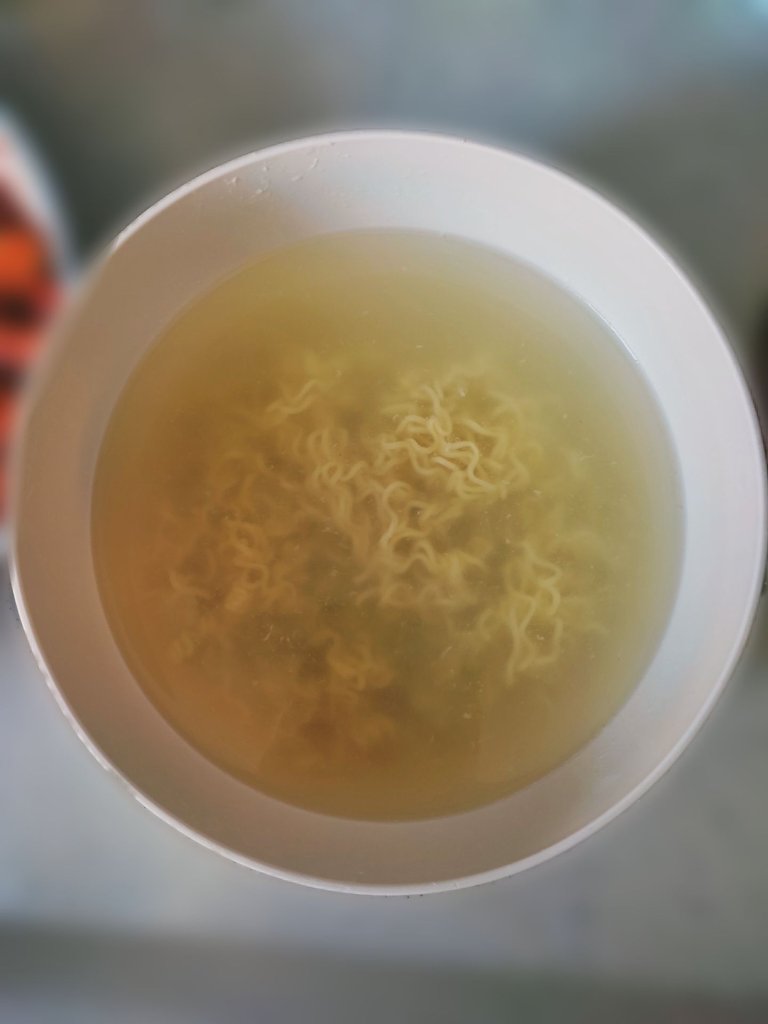 Then drain the water and add it all to the pan and mix.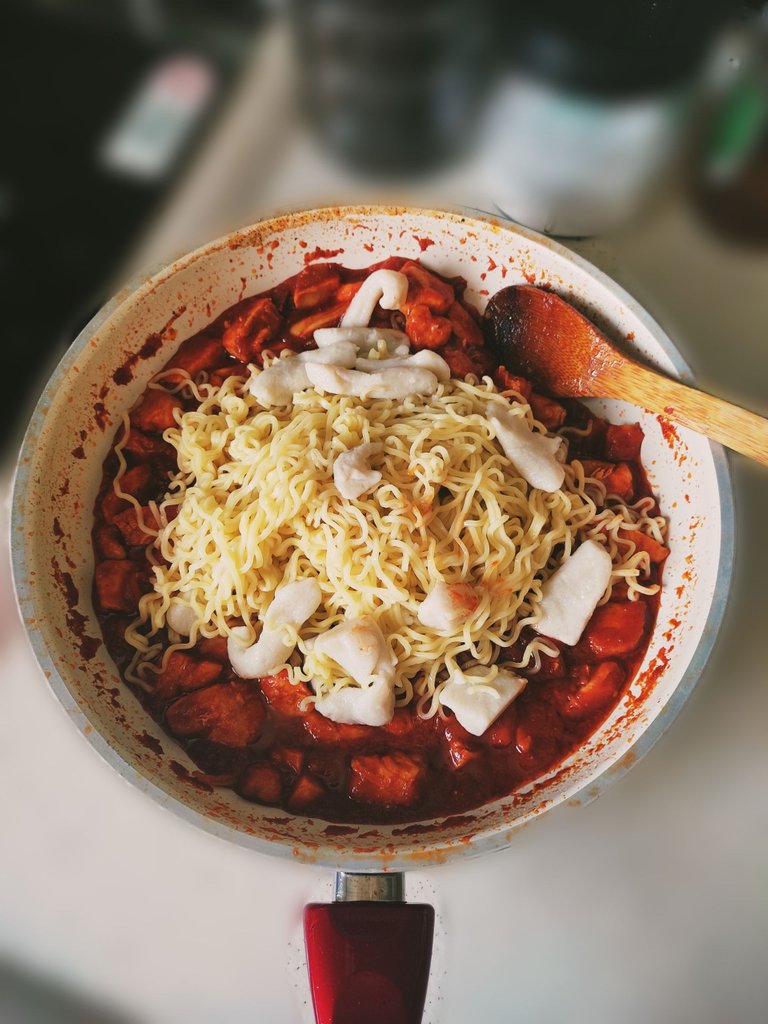 Finally, chop the cheddar cheese and add it to the pan.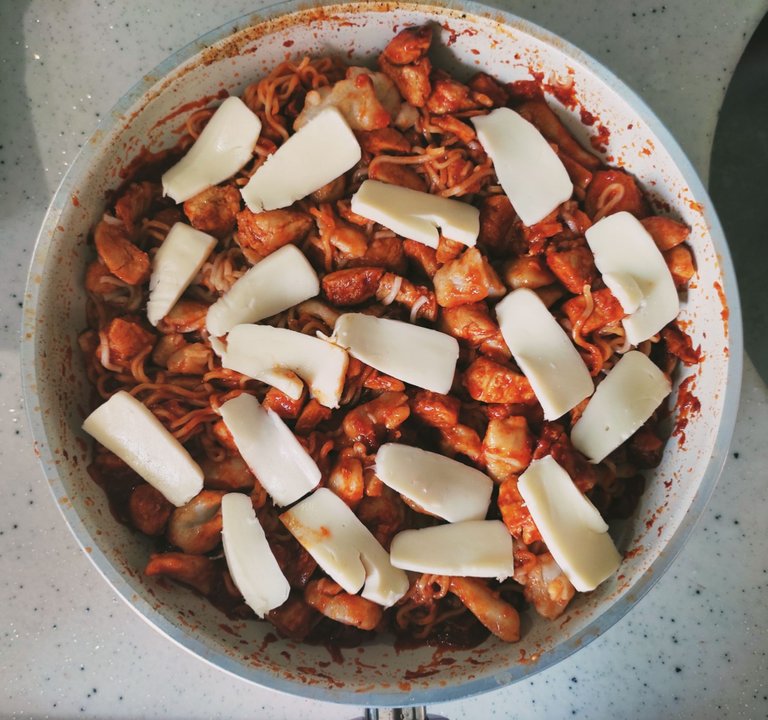 Cook for a few more minutes and turn off the stove.
Prepare your food for service. Bon Appetit!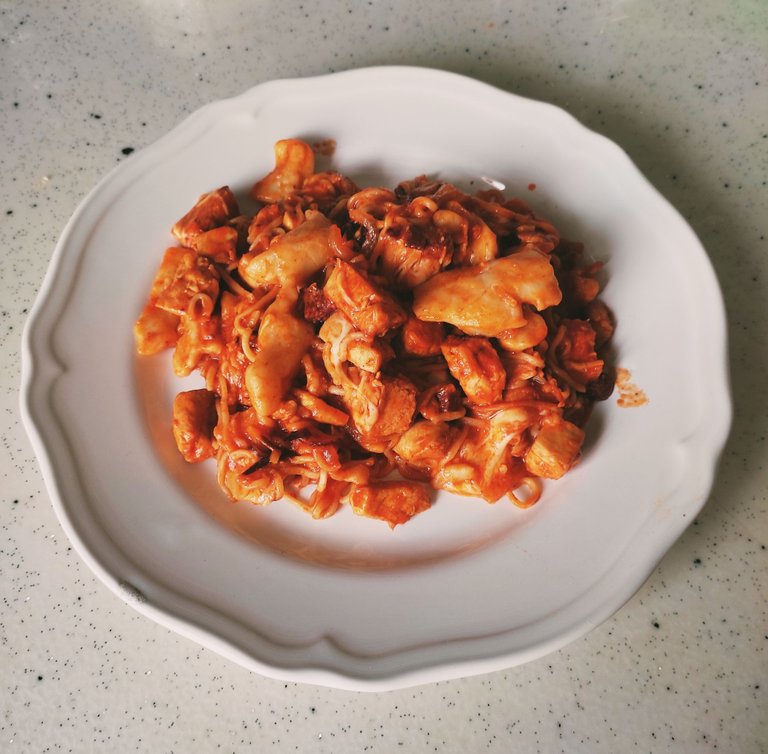 -All photographs are my own,unless otherwise stated.
-TR
Herkese Merhaba! Umarım iyi hissediyorsunuzdur ve lezzetli yemekler pişirmeye devam ediyorsunuzdur. Çünkü bugün leziz bir tarifle karşınızdayım.
Paylaştığım bir önceki tarifte Mildok hazırlamıştık. Ama bu yemeğin sadece ana malzemesiydi. Gerçek bir TTeokbokki yapmamıştık. Aslında yaptığım yemek gerçek bir TTeokbokki sayılır mı bilmiyorum ama en azından Mildokları bu sefer sos ile birleştireceğiz. Lezzetli bir yemek olduğunu düşünüyorum. En azından şu ana kadar denediğim en iyi tariflerden biriydi.
Bu yemeği ilk kez yapışım. Bu yüzden biraz gergindim. Başarısız olmak beni her zaman tedirgin eder. Ama sandığımdan daha kolaydı. Özellikle Mildok hazırlamak bu işin zor kısmıydı. Ama o aşamayı bile çok kolay atlattım. Geriye sadece pişirme ve sos hazırlama kısmı kaldı. Koreliler genellikle Gochujang dedikleri acı biber salçaları ile bir sos hazırlıyorlar. Bunu denemek yerine kendim farklı bir şeyler yapmak istedim. Çünkü Gochujang'ın çok acı olduğunu biliyorum. Belki başka bir gün de bunu denerim. Şu anlık bu konuda kararsızım.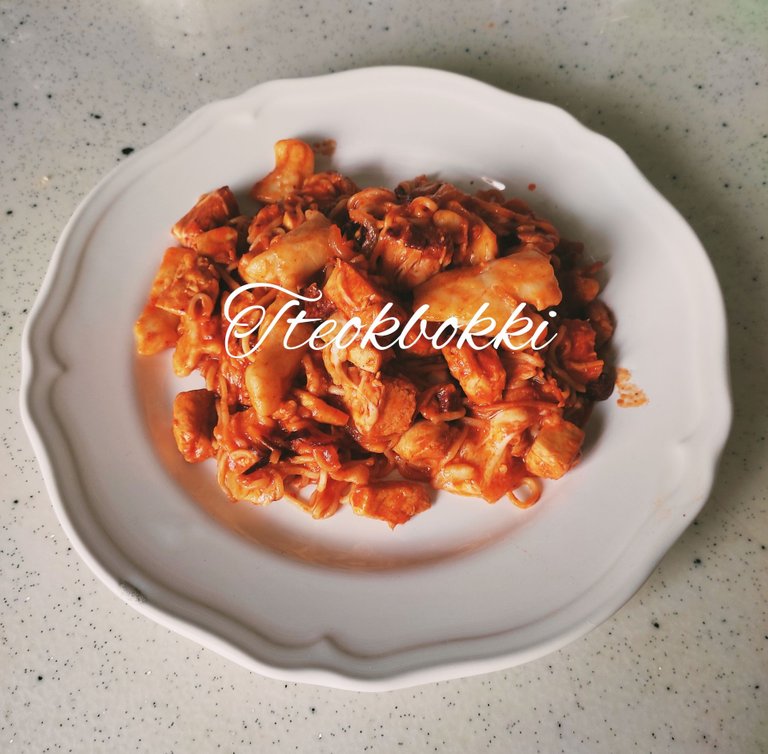 Aslında oldukça Türk işi bir Tteokbokki yaptığımı düşünüyorum. Birçok tteokbokki tarifi araştırdım. Ama birçoğunda tavuk kullanıldığını görmemiştim. Aynı şey sucuk için de geçerli. Ama dediğim gibi kendi tarzımda bir şeyler hazırladım. Yakışacağını düşündüğüm malzemeleri ekledim. Son dönemlerde Avrupayi makarna sosları ile birlikte Tteokbokki pişirildiğini de sıklıkla görüyorum. Özellikle Rose sosla pişirilen Tteokbokkiler çok popüler. Hadi konuyu daha fazla dağıtmadan tarife bir göz atalım!
Tteokbokki
Malzemeler
Mildok
Noodle ( Şeffaf erişte de kullanabilirsiniz. Çok daha iyi olacağını düşünüyorum. Bu fikir benim sonradan aklıma geldi.)
3 Çorba Kaşığı Zeytin Yağı
Sucuk
1 Orta Boy Soğan
2 Adet Tavuk Göğüsü
Kaşar Peyniri
Sos İçin :
4 Çorba Kaşığı Zeytin Yağı
2 Çorba Kaşığı Domates Salçası ( Acı olsun isterseniz acı biber salçası kullanmanızı öneririm.)
3/4 Cup Water (Cup is 200 mL)
1 Çay Kaşığı Kimyon
1 Çorba Kaşığı Kekik
2 Çay Kaşığı Sarımsak Tozu
2 Çay Kaşığı Tuz
1.5 Çay Kaşığı Şeker
4 Çay Kaşığı Acı Biber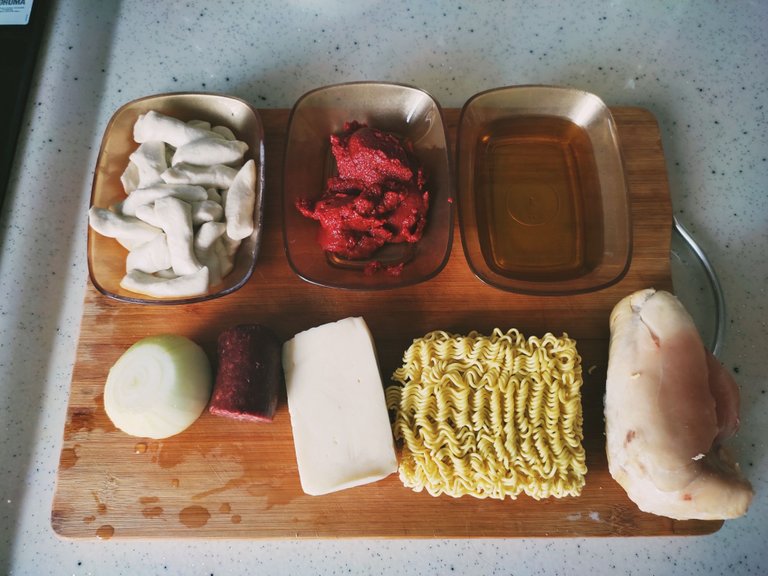 Adımlar
Ben buzlukta sakladığım Mildokları kullandım. Bu yüzden Mildokları buzluktan çıkardıktan sonra 1 saat suda beklettim. Eğer sizin Mildoklarınız taze ise bu aşamayı atlayın. Daha sonra mildok ve noodleları pişirin.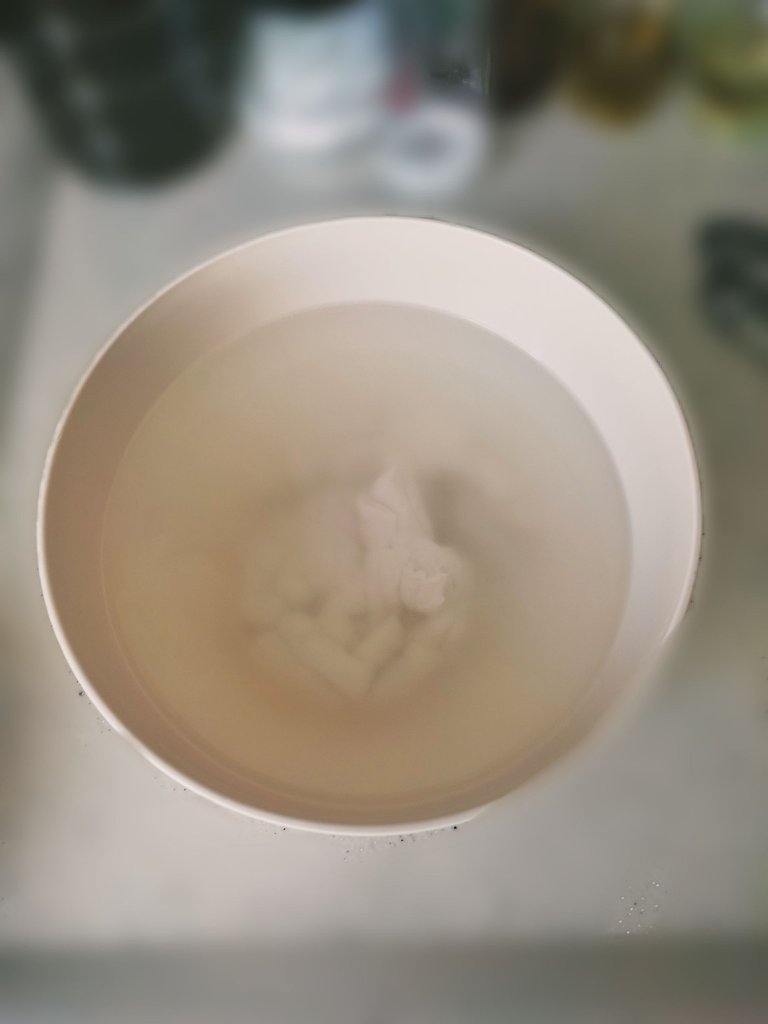 Tavuk göğüsünü doğrayın.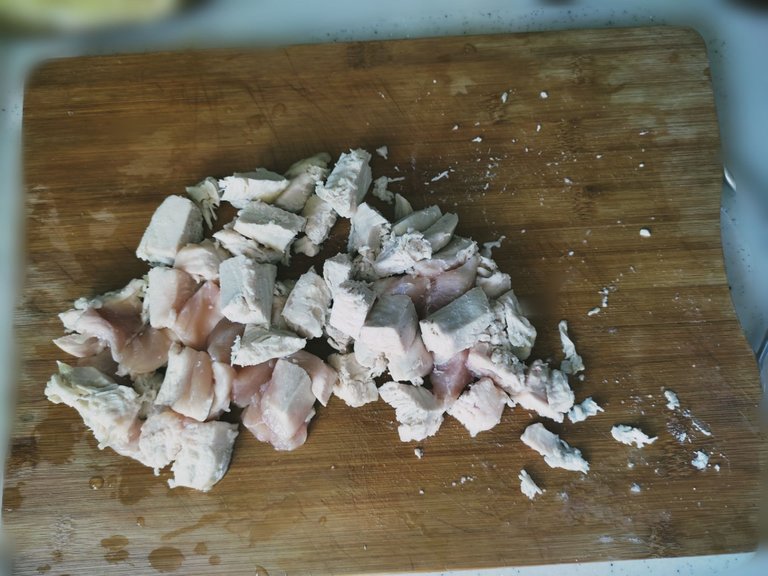 Zeytinyağı ile kavurmaya başlayın.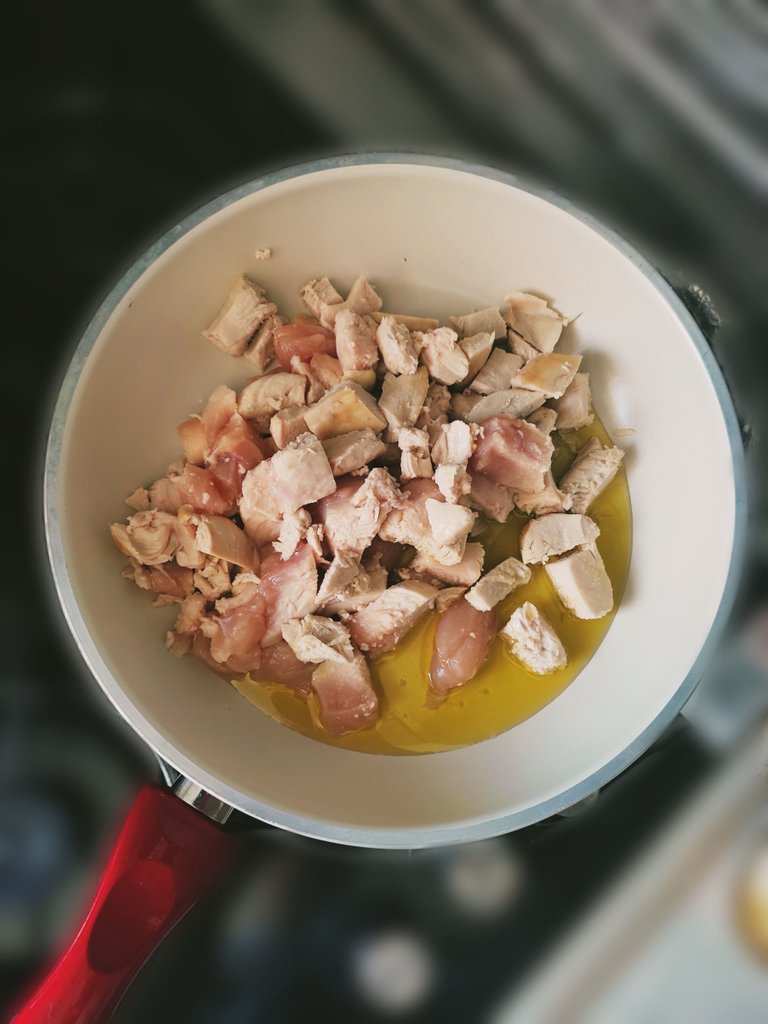 Soğanı hilal şeklinde doğrayın.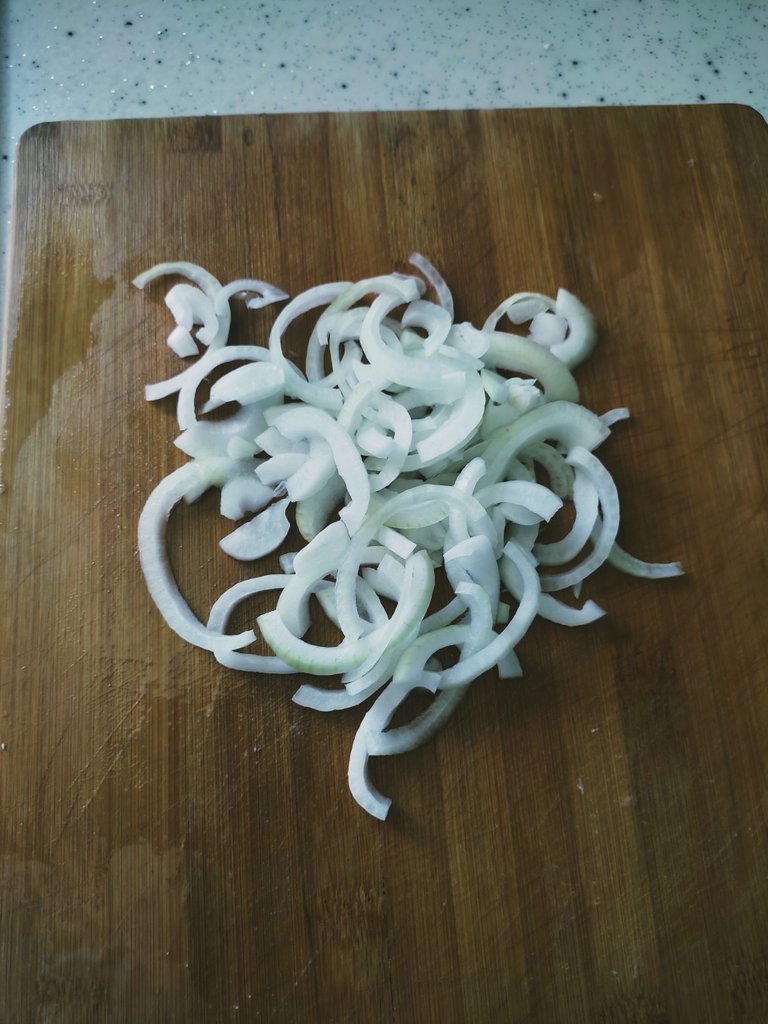 Soğanı da tavukların üzerine ekleyin ve karıştırın.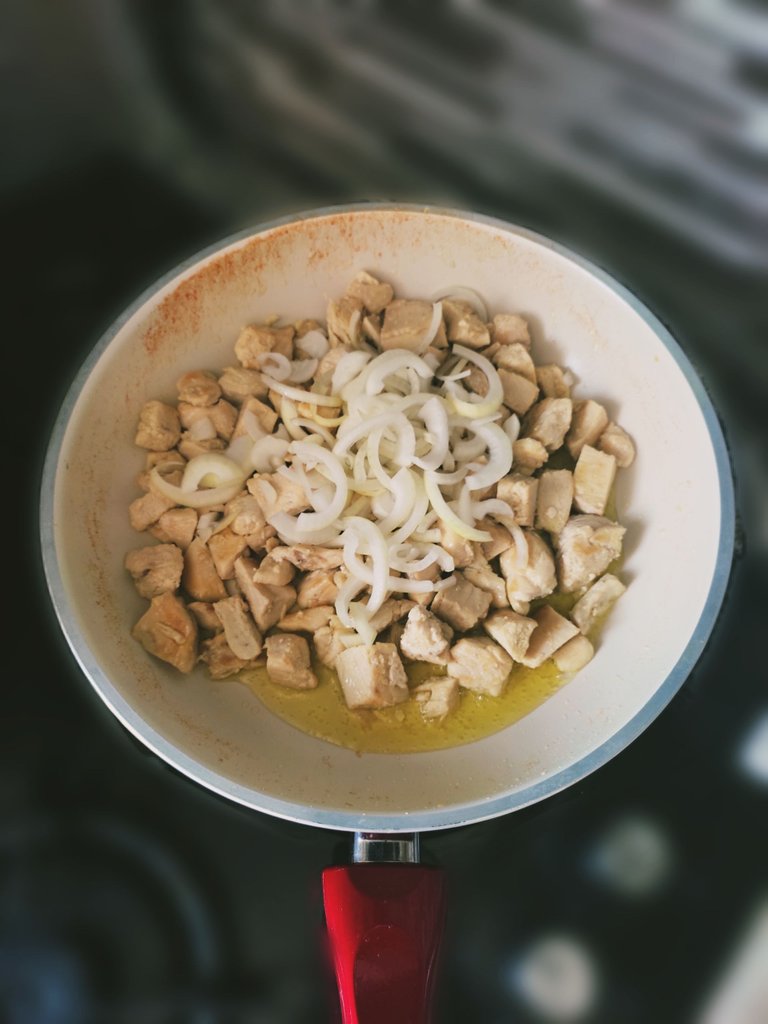 Sucuğu küçük küpler şeklinde doğrayın ve tavaya ekleyin. Kavurmaya devam edin.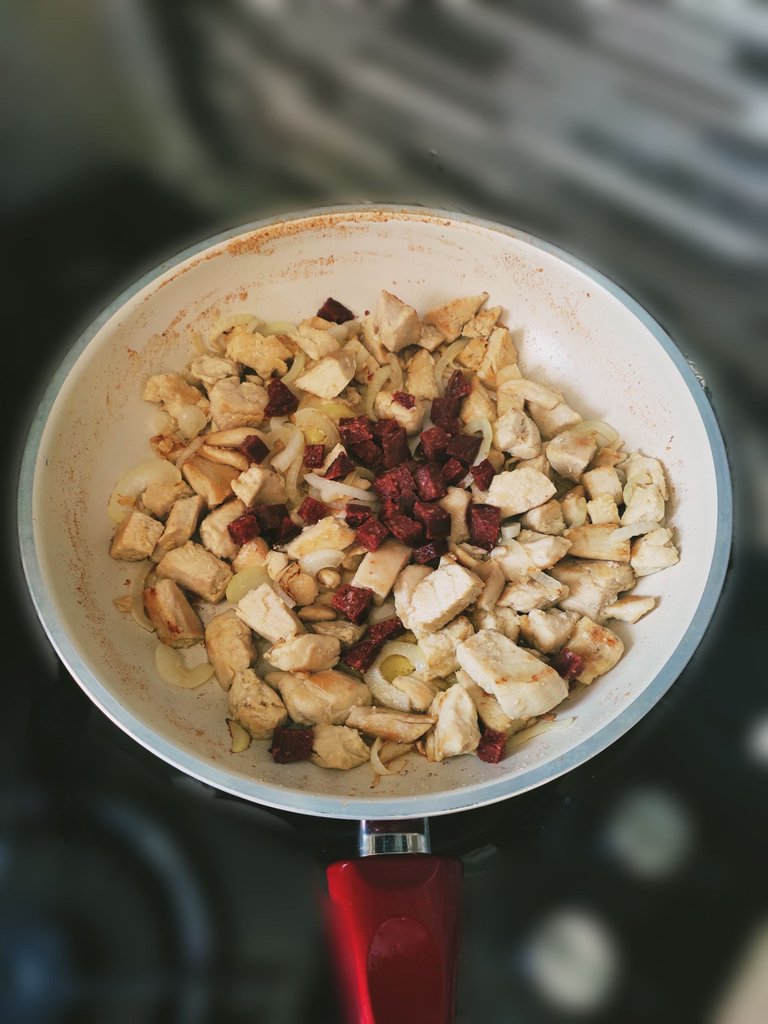 Sosu hazırlayın. Zeytin Yağı,salça,su ve baharatları bir kapta karıştırın.
Hazırladığınız sosu tavaya ekleyin ve birkaç dakika daha pişirin.
Pişirme işlemini sonlandırın.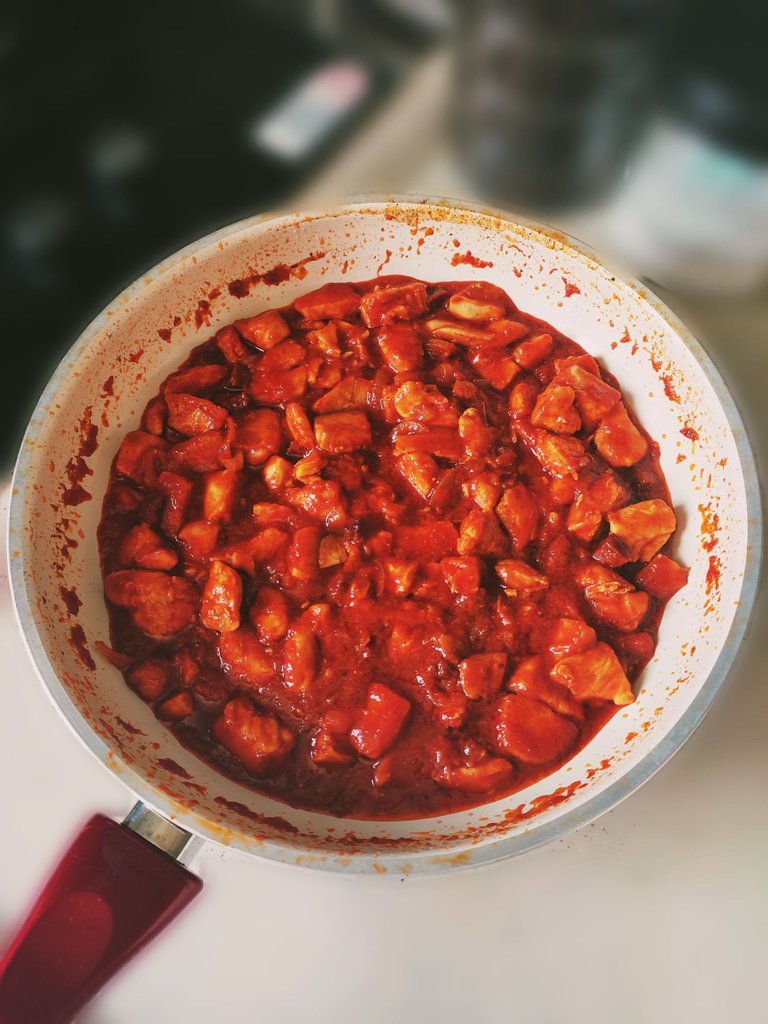 Pişirdiğiniz noodle ve Mildokları buzlu suda bekletin.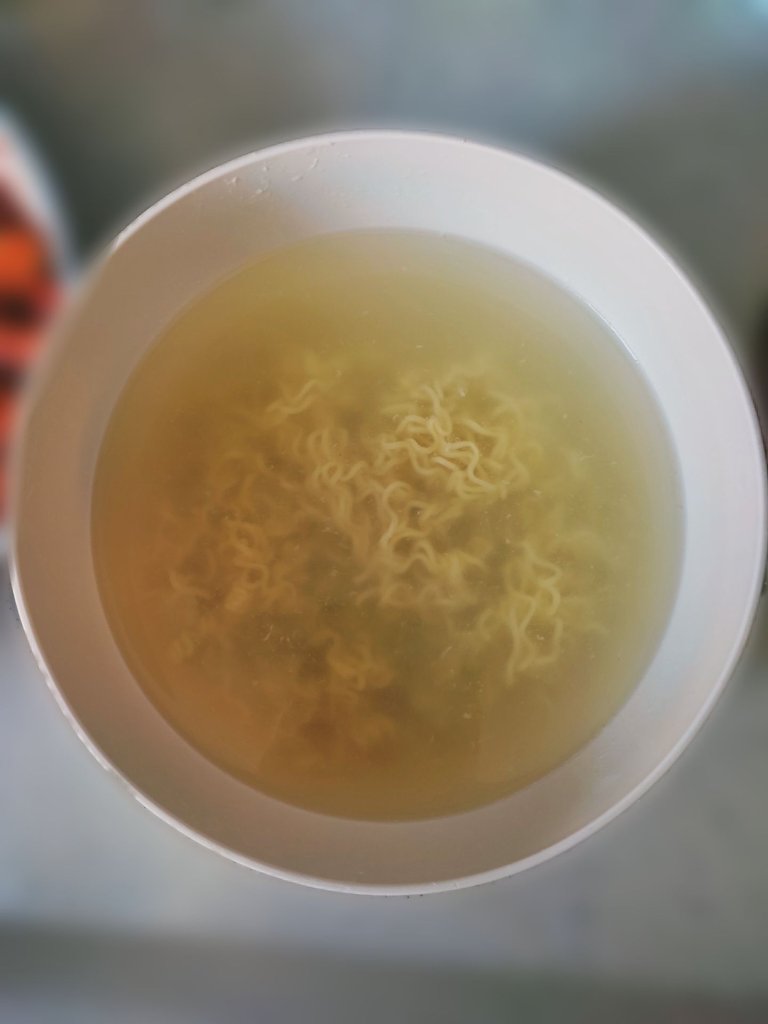 Daha sonra suyunu süzün ve hepsini tavaya ekleyip karıştırın.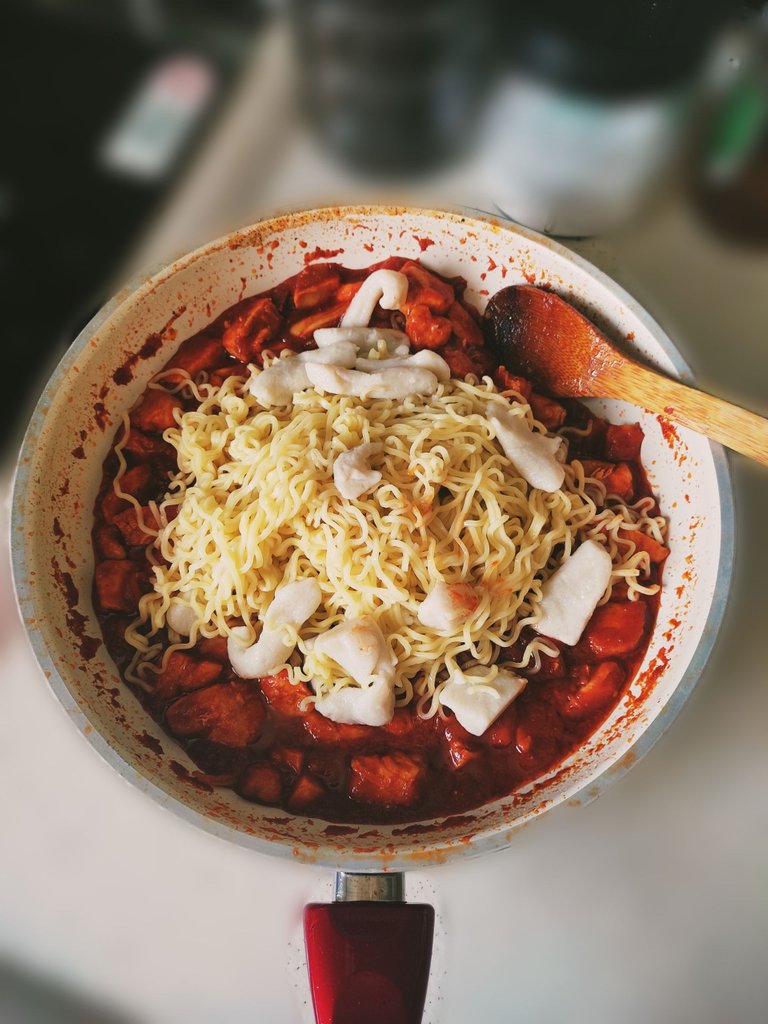 Son olarak kaşar peynirini doğrayın ve tavaya ekleyin.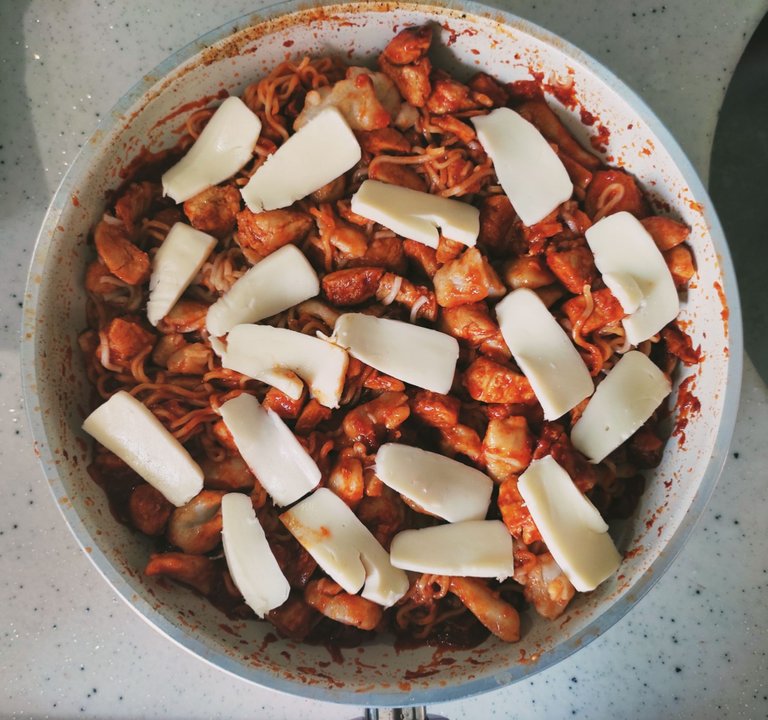 Birkaç dakika daha pişirin ve ocağın altını kapatın.
Yemeğinizi servis için hazırlayın. Afiyet Olsun!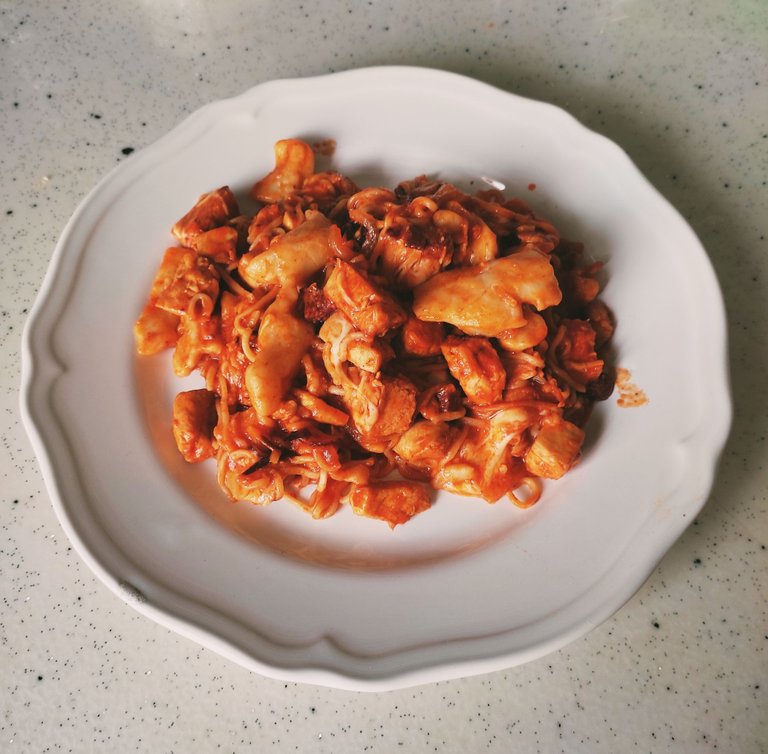 -Tüm fotoğraflar bana aittir.
---
---