Hazelnut and Orange Cake! (EN/TR) Fındıklı Portakallı Tepsi Keki!
-EN
Hello to everyone! I hope you are having a sweet day because today I am here with a sweet pastry recipe. I am sure that the idea of ​​having something sweet with tea or coffee on cold winter days does not just appeal to me. Today I will give a recipe for just that.
As I always say, pastry recipes were always very popular in my family. In fact, even though I complain about this situation from time to time, I also love these recipes. I have to admit that I have always liked sweet recipes much more. That's why I usually have small arguments with my family. Because I have diabetes patients in my family and this is a bad situation for them. It is also a known fact that unconscious consumption of these foods causes obesity. For years I wandered around as an obese and pretended I wasn't too bothered by it. Actually, that's exactly why. I loved pastry recipes and would cook them often. I used to eat pastries instead of ordinary meals, and therefore I spent most of my life obese.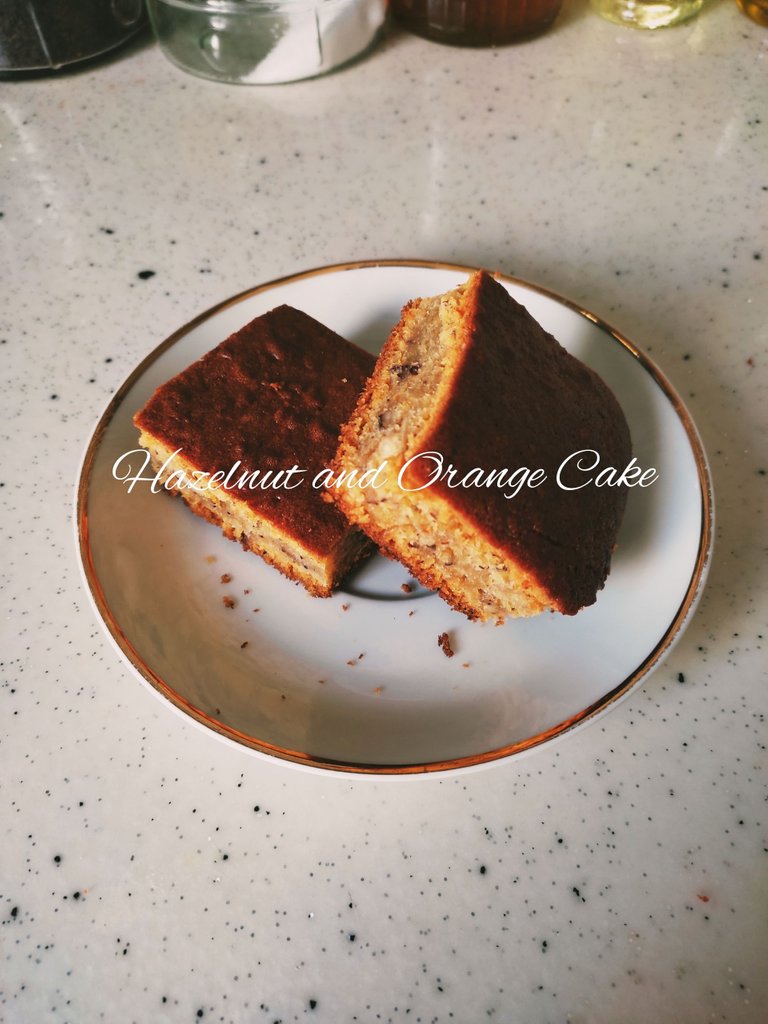 I think I've overcome this problem late in my life. Because I no longer consume pastry recipes as a main meal. But my love for these recipes has never waned and I don't think it ever will. lol. Anyway, my grandmother usually makes beautiful cakes and people really like the cakes she makes. The cakes she makes are really huge and they are delicious. But we have some differences with her in this regard. My grandma usually uses a larger amount of wheat flour when making cakes than I do. - I said usually, but I've never seen you use less wheat flour than me :D. - The amount of flour you use when making a cake plays an important role in determining the softness level of your cake. If you use more wheat flour than necessary, the cake mix you prepared will have a thicker consistency than it should be. So when you cook the mixture, the cake will be firm. If you use less flour, your cake will be softer. But this may extend the cooking time a little. In addition, if you sift the wheat flour with the help of a sieve, your cake will be fluffier. I suggest you pay attention to this detail as well. Let's take a look at the recipe!
Orange Hazelnut Cake
Ingredients
4 eggs
1.5 Glass of Granulated Sugar
1 Glass of Milk
1 Glass of Sunflower Oil
Half Glass of Chopped Hazelnuts
2 Glass of Wheat Flour
Baking powder
1 Medium Orange
The volume of the glass that I use is 275 mL.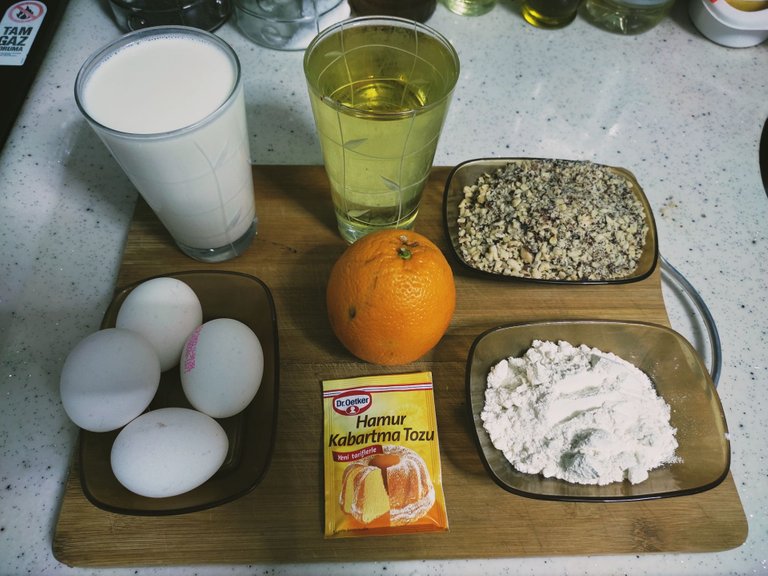 Steps
Mix the egg and granulated sugar in a deep bowl for 4-5 minutes.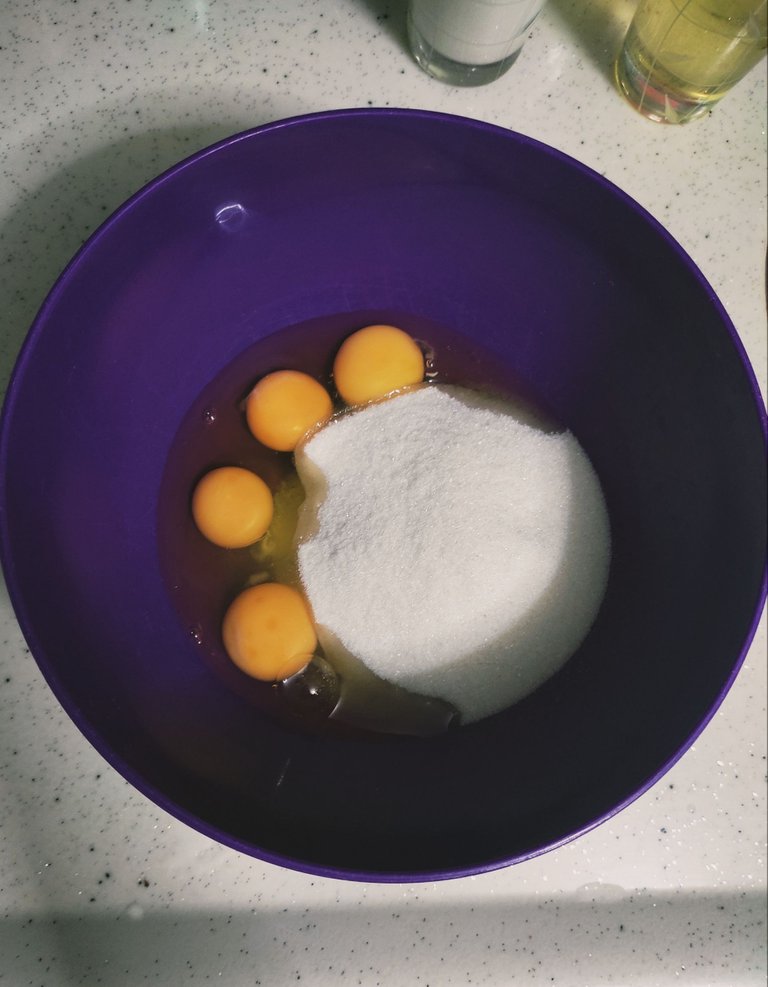 Add the milk.
Add sunflower oil and mix.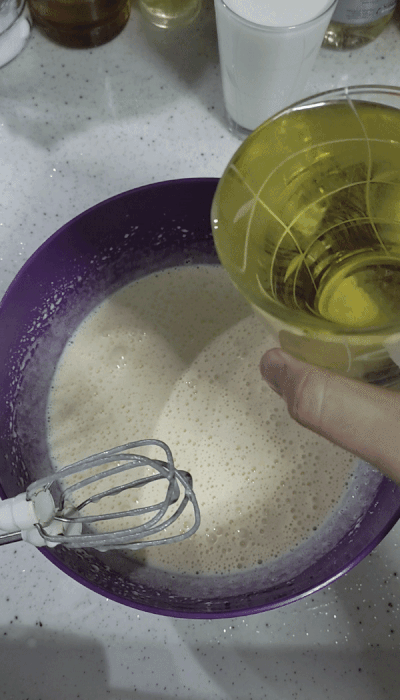 Add the flour and mix.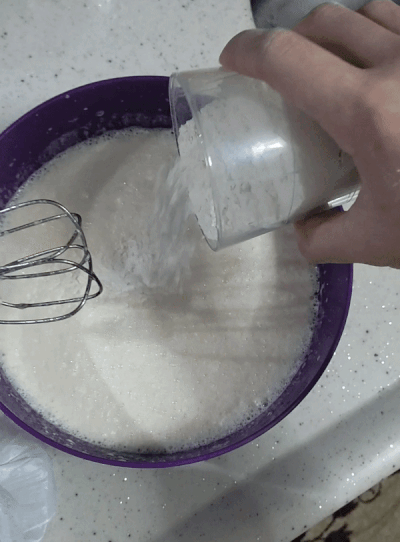 Add the chopped hazelnuts.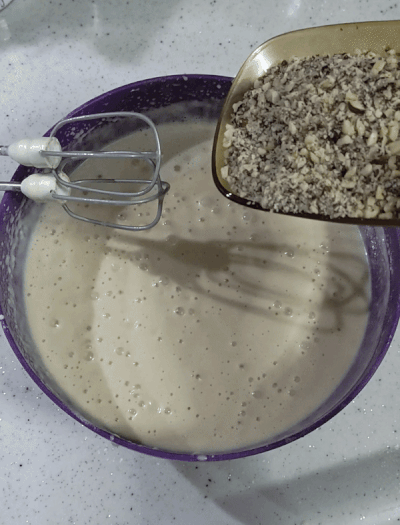 Finally, grate the peel of the orange and add it to the cake mix. Mix.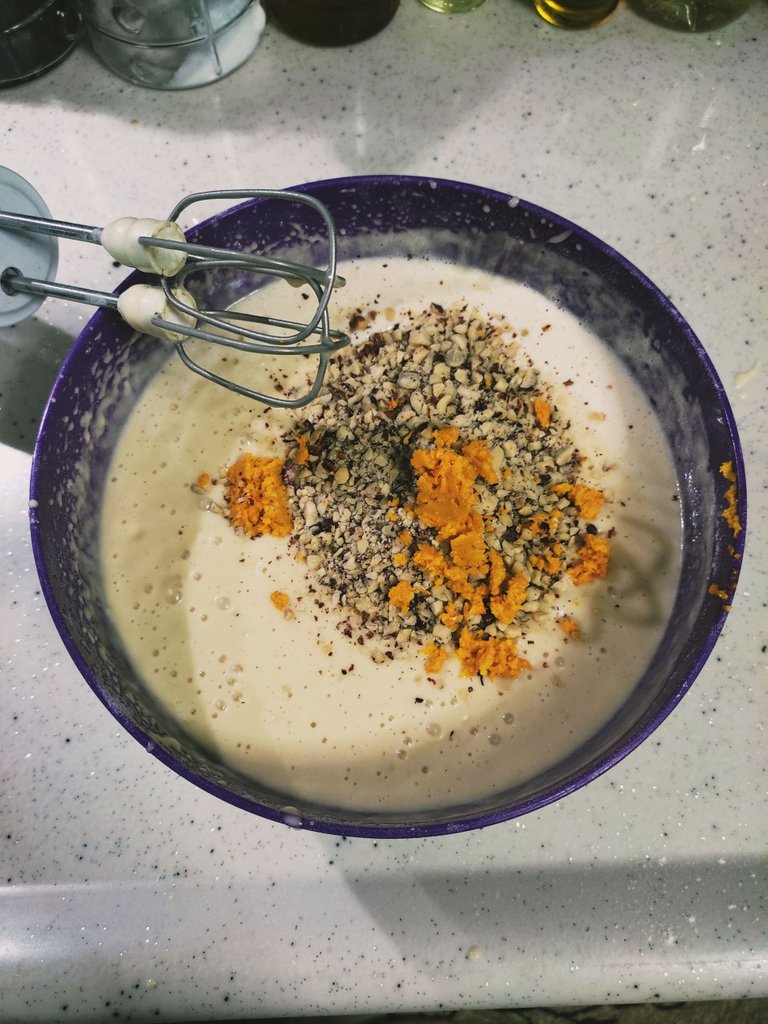 Spread oil on the bottom of the tray. Pour the cake mix into this tray. You can also use a cake tin instead. Today I wanted to make a change.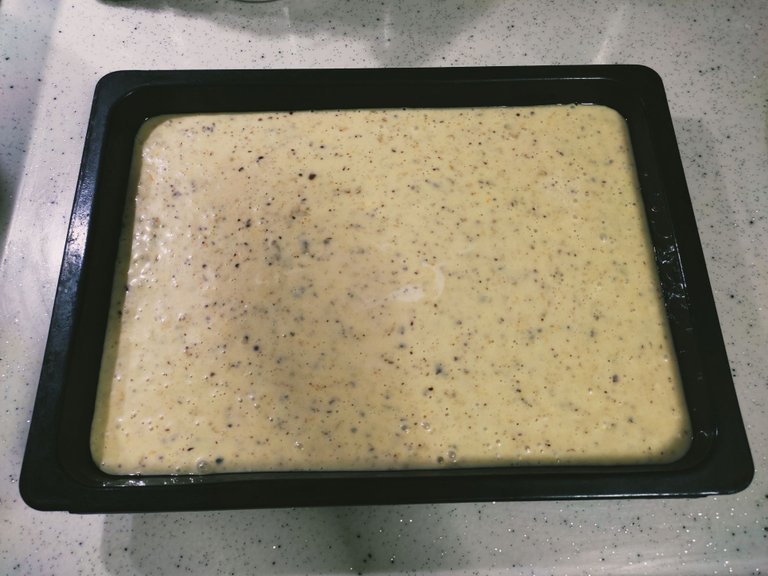 Bake and serve your cake in the preheated oven. Bon Appetit!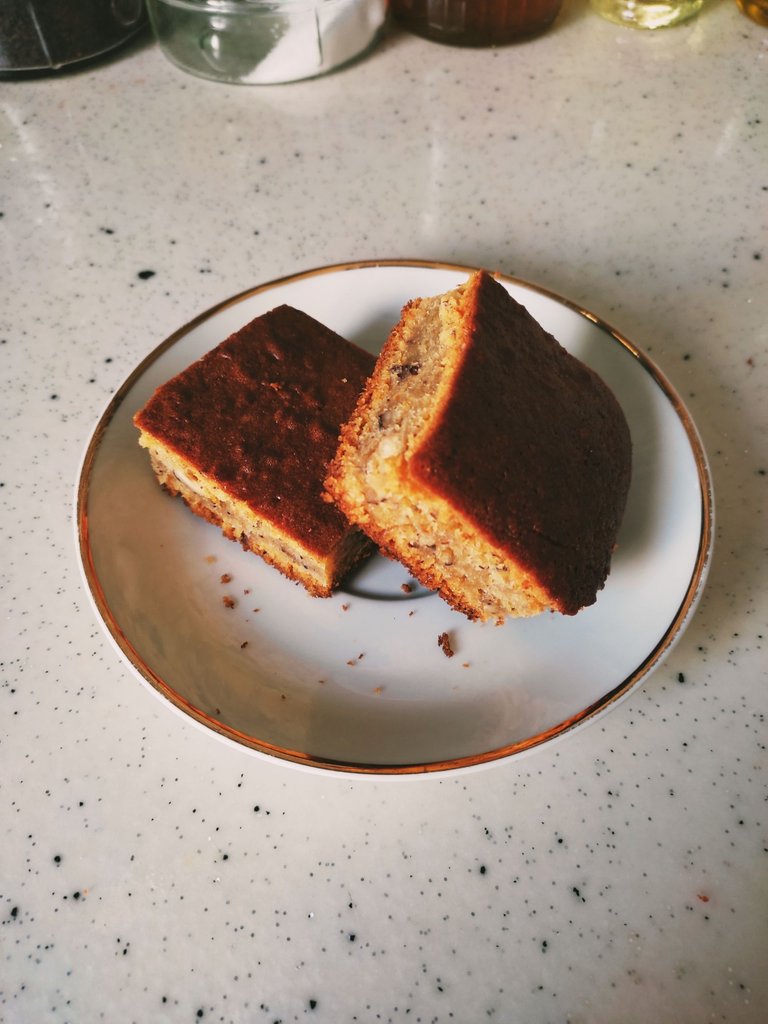 -All photographs are my own,unless otherwise stated.
-TR
Herkese Merhaba! Umarım tatlı günler geçiriyorsunuzdur çünkü bugün tatlı bir hamur işi tarifi ile buradayım. Soğuk kış günlerinde çayın veya kahvenin yanında tatlı bir şeyler yemek fikri eminim ki sadece beni cezbetmiyordur. Bugün tam da bunun için bir tarif vereceğim.
Her zaman söylediğim gibi ailemde hamur işi tarifler her zaman çok popülerdi. Aslında bu durumdan zaman zaman şikayetçi olsam da ben de bu tarifleri çok seviyorum. İtiraf etmeliyim ki tatlı olan tarifleri her zaman çok daha fazla sevmişimdir. Bu yüzden ailemle genellikle ufak çaplı tartışmalar yaşarım. Çünkü ailemde diyabet hastaları var ve bu onlar için kötü bir durum. Ayrıca bu besinlerin bilinçsiz tüketimde obeziteye neden olduğu da bilinen bir gerçek. Ben yıllarca bir obez olarak dolaştım ve bu durumdan pek rahatsız değilmişim gibi davrandım. Aslında bunun sebebi tam olarak da buydu. Hamur işi tarifleri çok severdim ve sıklıkla pişirirdim. Sıradan yemekler yerine hamur işi tüketerek karnımı doyururdum ve bu yüzden de hayatımın büyük bir kısmını obez olarak geçirdim.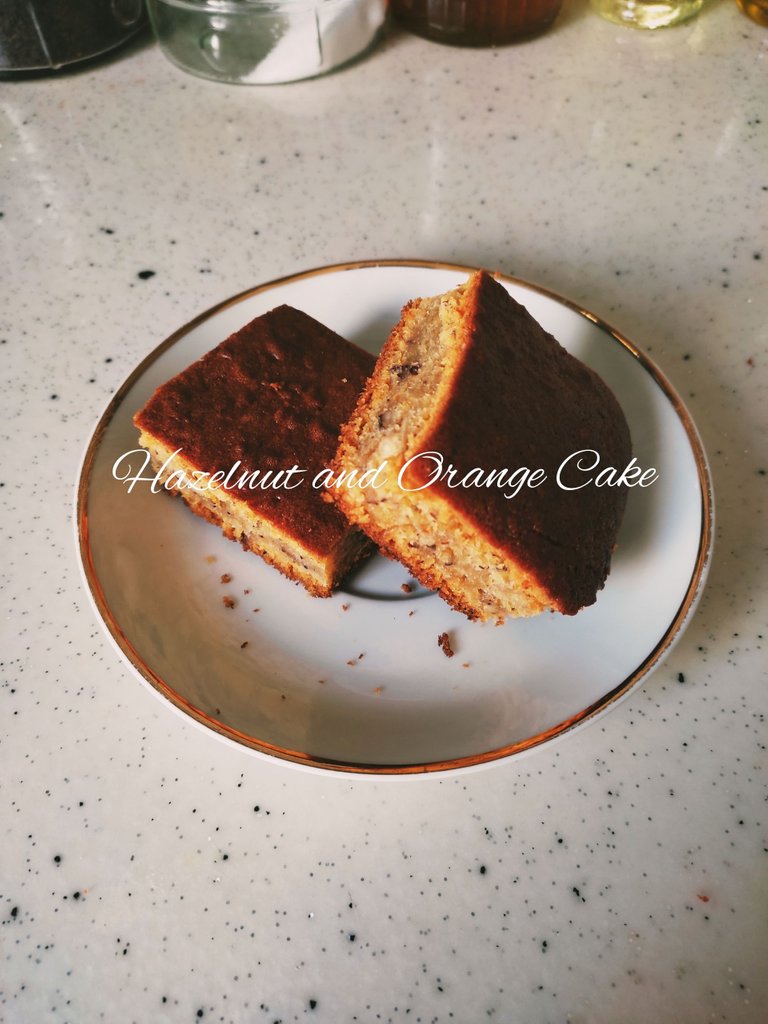 Hayatımın son zamanlarında bu sorunu aştığımı düşünüyorum. Çünkü artık hamur işi tarifleri ana öğün olarak tüketmiyorum. Ama bu tariflere karşı olan sevgim hiç azalmadı ve hiçbir zaman da azalacağını düşünmüyorum. lol. Her neyse babaannem genellikle güzel kekler yapar ve insanlar yaptığı kekleri çok beğenirler. Yaptığı kekler gerçekten kocaman oluyor ve çok lezzetliler. Ama onunla bu konuda bazı farklılıklara sahibiz. Babaannem kek yaparken genellikle benden daha fazla miktarda buğday unu kullanır. - Genellikle dedim ama benden daha az miktarda buğday unu kullandığını hiç görmedim :D. - Kek yaparken kullandığınız un miktarı kekinizin yumuşaklık düzeyini belirlemede önemli bir rol oynar. Eğer gerekenden fazla miktarda buğday unu kullanırsanız hazırladığınız kek karışımı olması gerekenden daha koyu bir kıvamda olacaktır. Böylece karışımı pişirdiğiniz zaman kek sert olur. Daha az miktarda un kullanırsanız kekiniz daha yumuşak olacaktır. Ama bu pişme süresini biraz uzatabilir. Ayrıca buğday ununu bir elek yardımı ile elerseniz kekiniz daha kabarık olacaktır. Bu detaya da dikkat etmenizi öneririm. Hadi biraz da tarife göz atalım!
Portakallı Fındıklı Kek
Malzemeler
4 Yumurta
1.5 Bardak Toz Şeker
1 Bardak Süt
1 Bardak Ayçiçek Yağı
Yarım Bardak Parçalanmış Fındık
2 Bardak Buğday Unu
Kabartma Tozu
1 Orta Boy Portakal
Kullandığım bardağın hacmi 275 mL.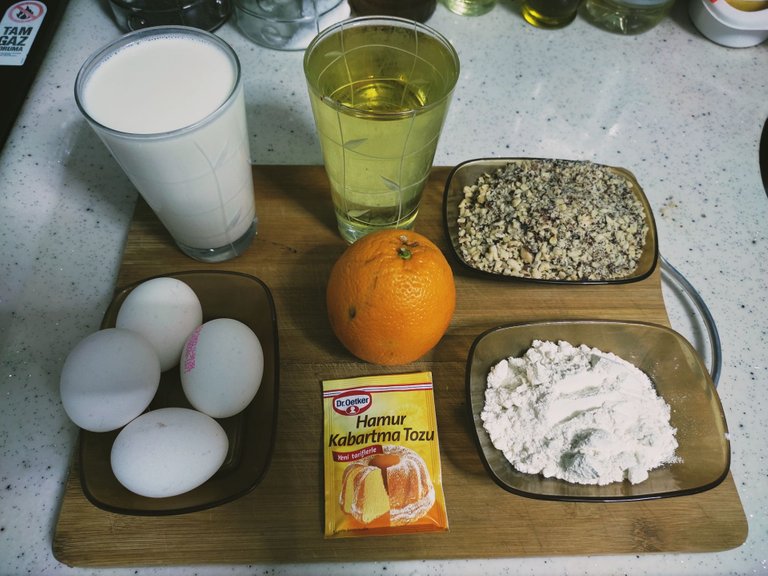 Adımlar
Yumurta ve toz şekeri derin bir kapta 4-5 dakika karıştırın.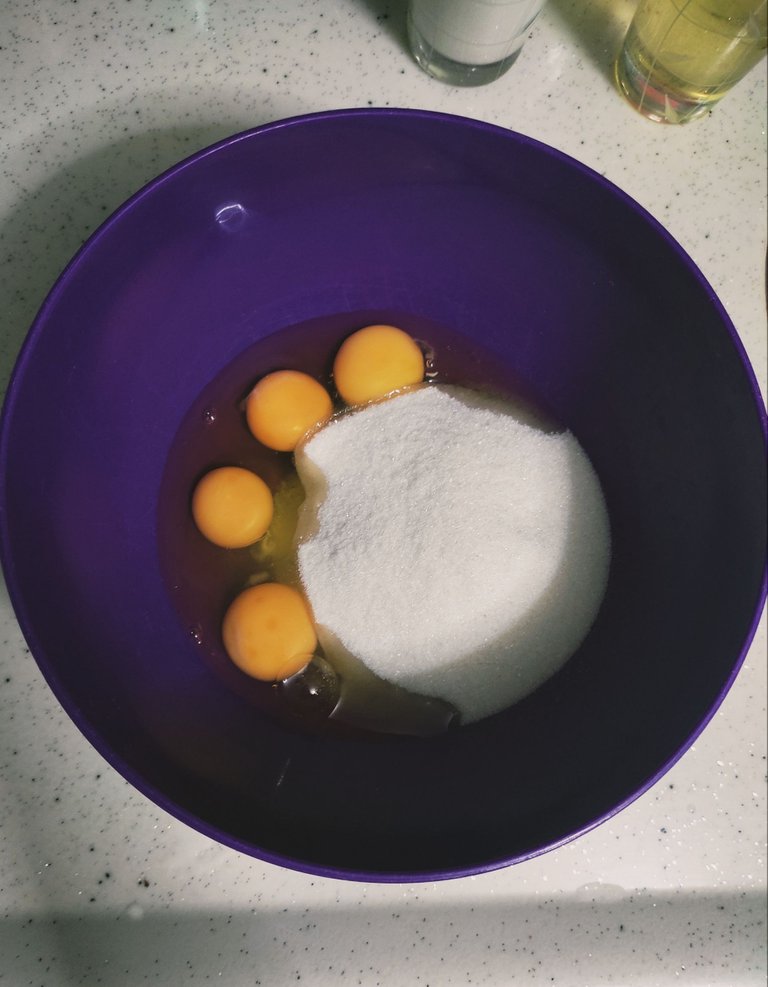 Sütü ekleyin.
Ayçiçek yağını ekleyin ve karıştırın.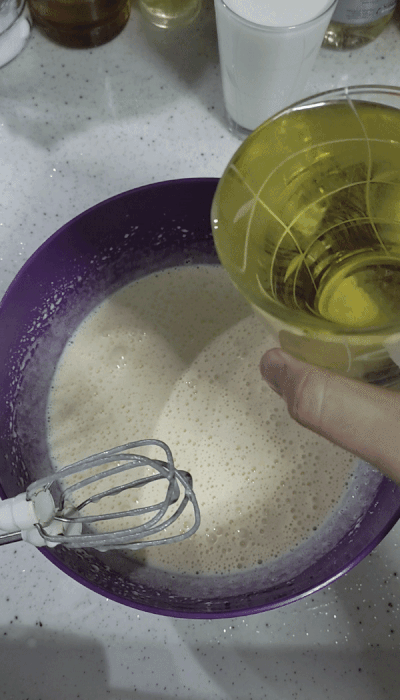 Unu ekleyin ve karıştırın.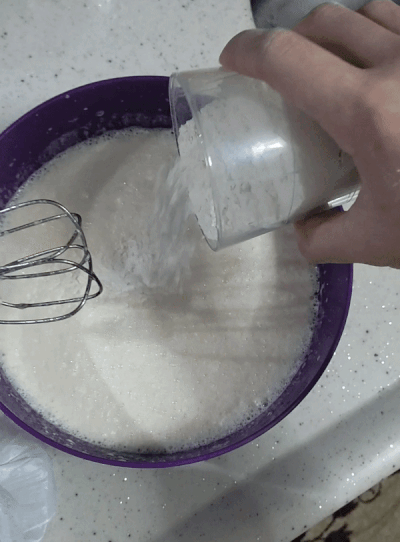 Parçalanmış fındığı ekleyin.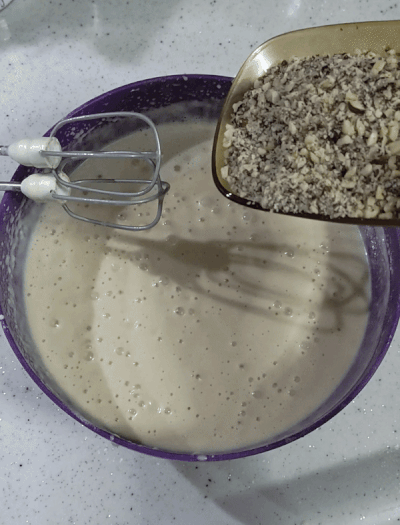 Son olarak da portakalın kabuğunu rendeleyin ve kek karışımına ekleyin. Karıştırın.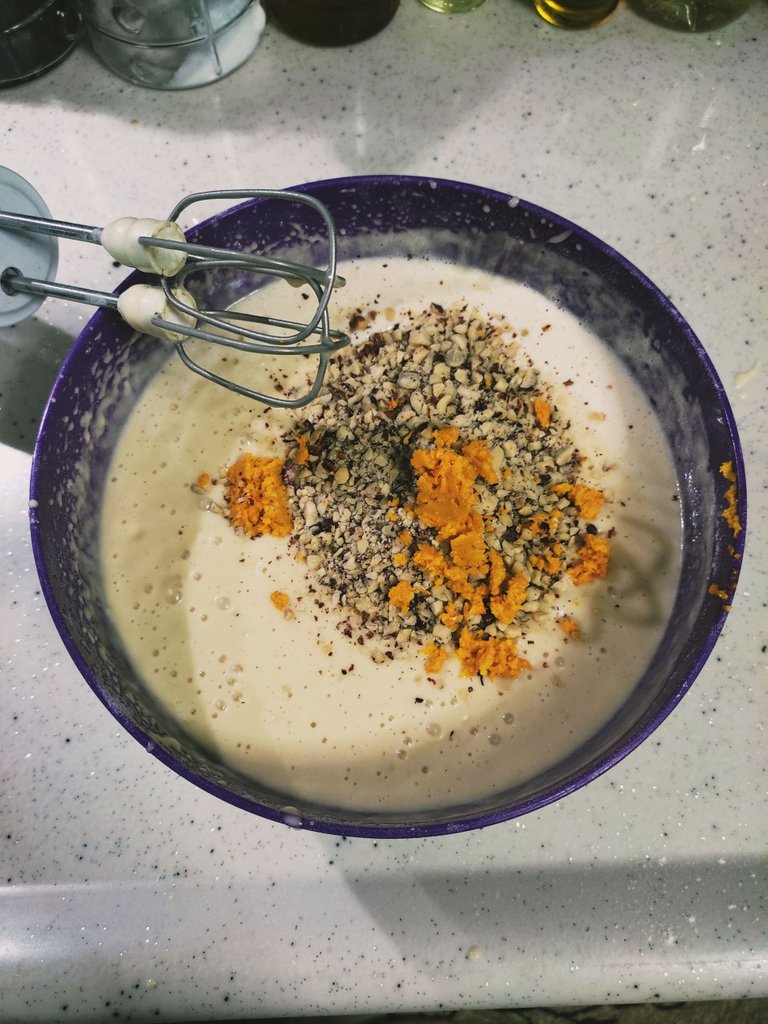 Tepsinin tabanına yağ sürün ve yayın. Kek karışımını bu tepsiye dökün. Bunun yerine bir kek kalıbı da kullanabilirsiniz. Ben bugün bir değişiklik yapmak istedim.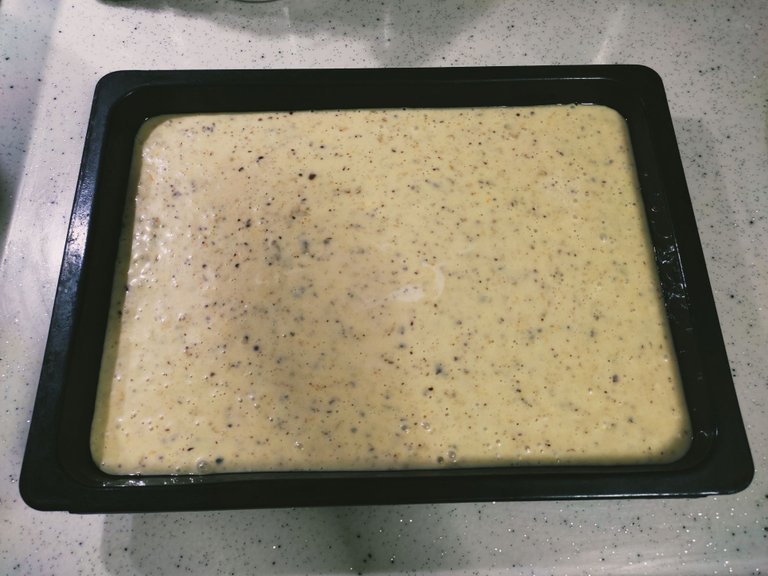 Önceden ısıtılmış fırında kekinizi pişirin ve servis edin. Afiyet Olsun!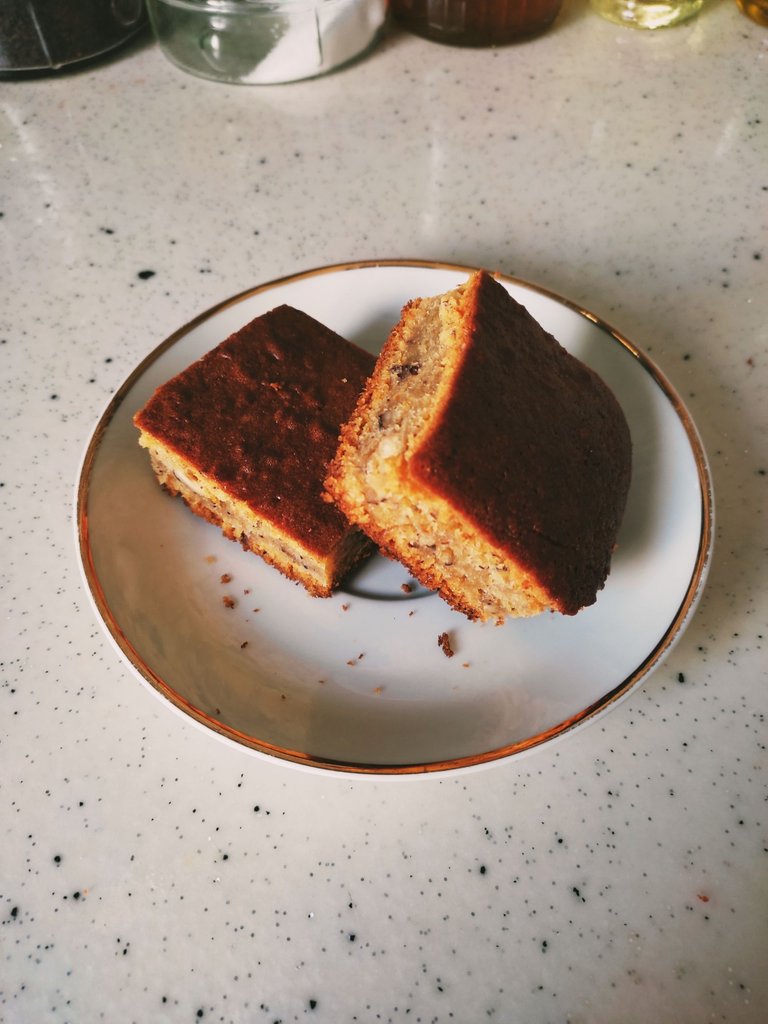 -Tüm fotoğraflar bana aittir.
---
---