Caterpillar Cookies! (EN/TR) Tırtıl Kurabiye Tarifi!
-EN
Hello to everyone! I hope you are having a pleasant day and continue to emit delicious smells from your kitchen. I continue to do this as always. I must admit that not always so delicious smells emanate. I experience this more often if I'm cooking a dish that I don't particularly like. lol.
Today I am here again with a pastry recipe. I will share with you a wonderful cookie recipe. This is my favorite cookie since childhood. Unfortunately, my mother didn't make this cookie very often. Because shaping the dough for this cookie is a really tiring and long process. Having your hands sore after shaping the dough is a pretty ordinary process for this cookie. If you accidentally prepare the dough to a slightly thicker consistency than it should be, things will get harder. I'm warning you about dough's consistency. I will talk about it in the recipe section.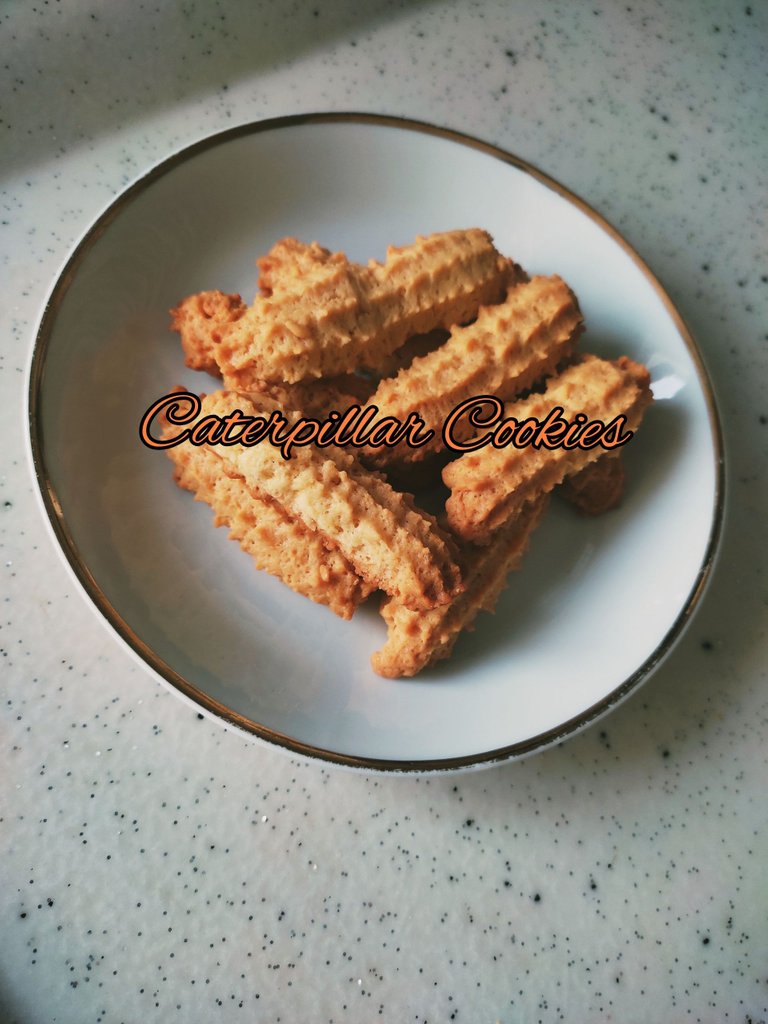 Yes, I mentioned that this is my favorite cookie. I guess what attracted me when I was little was the shape of this cookie. A cookie in the shape of a caterpillar is very interesting for a small child, I think. At least it was for me. Since I was a very weak child, I did not like to eat. -I can't understand how I became such a kid. Since middle school years, food has become my favorite thing. My life is like a track full of really sharp bends. lol.- But I loved to eat this cookie. A lot has changed about my eating habits over the years. While I ate very little as a child, I suddenly turned into an obese person from my adolescence on. I am at a normal weight again this year. Some moments become important turning points in our lives and we realize the importance of these moments later. I guess exploring this platform is like that for me. Even when writing a recipe, I always stay away from the recipe and pretend to be in a psychotherapy session. lol.
Anyway, back to the part about the cookies. As I said, many things have changed in my life regarding my eating habits, but this cookie has always existed. I think it's delicious and it cooks quickly. However, it should be noted that the preparation part takes a little longer. You can easily prepare the dough, but as I said before, the shaping part takes a little longer. You can shorten this time by giving it a different shape. The resulting dough is a delicious cookie dough, and no matter how you shape the dough, if you bake it right, you'll get something delicious. I talked so much that I just realized a shortcoming. Our recipe is called "Caterpillar Cookies". Sometimes I really can't believe I talk so much. lol. Let's talk a little bit about the recipe!
Caterpillar Cookies
Ingredients
3 eggs
125 gr Margarine (You can also use butter. But I tried using butter before and I didn't like butter in this recipe.)
125 mL Sunflower Oil (a finger more than half a glass if you are using a 200 mL classic glass)
2 Pieces Lemon Peel (The Peels Will Be Grated)
1 Cup of Powdered Sugar (If you want, you can also use 1 Cup of Water + 5 Tablespoons of granulated sugar. I like 1 cup more. I tried this recipe with two different sugar measures.)
Flour (Add enough in a controlled manner.)
Baking powder
Vanilla
Dough shaping apparatus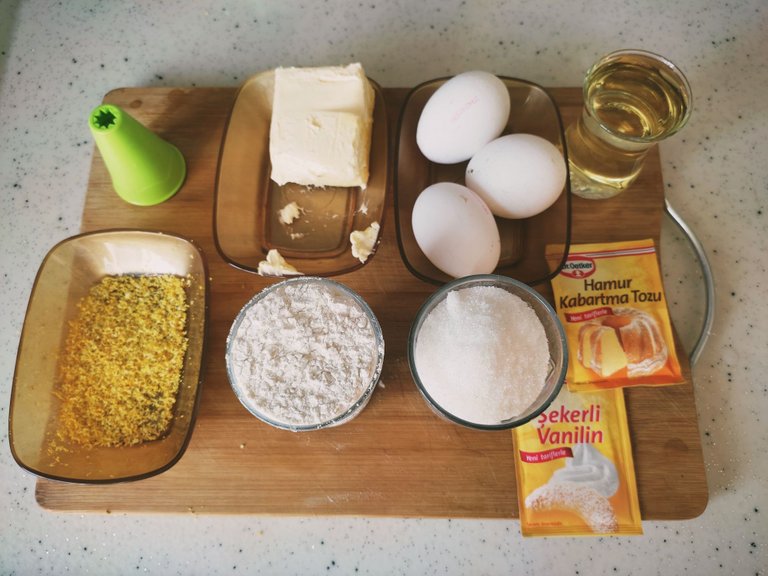 Steps
Mix eggs, granulated sugar, margarine and sunflower oil in a deep bowl.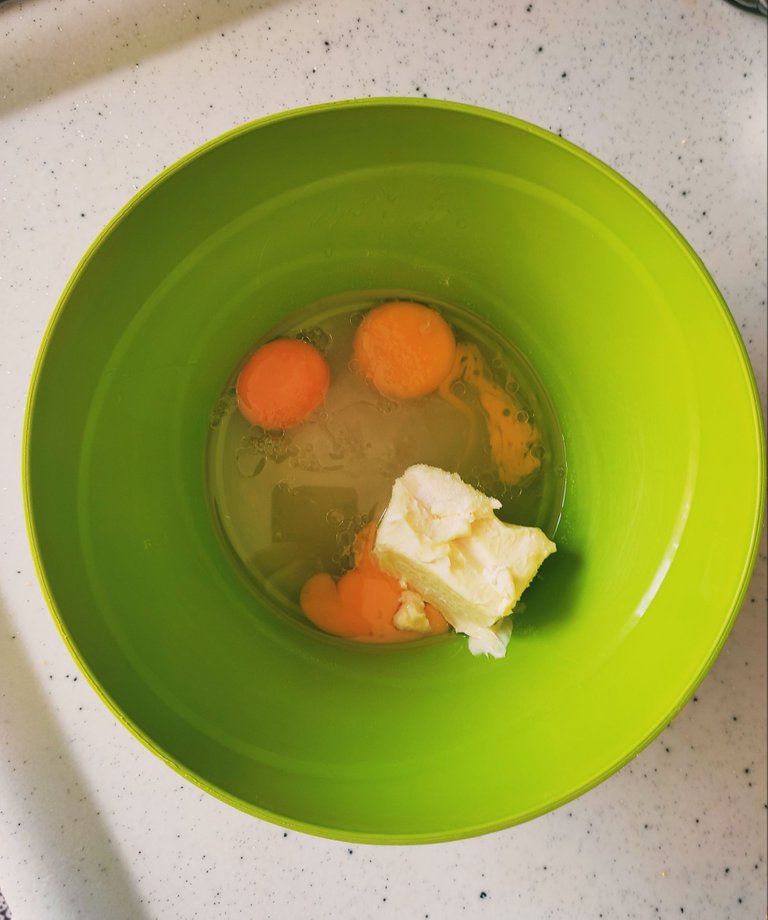 Then add flour in a controlled manner. Don't forget to add the baking soda and vanilla as well. The dough you will knead should be soft, pay attention to this detail. Otherwise, you may find it very difficult to shape the dough.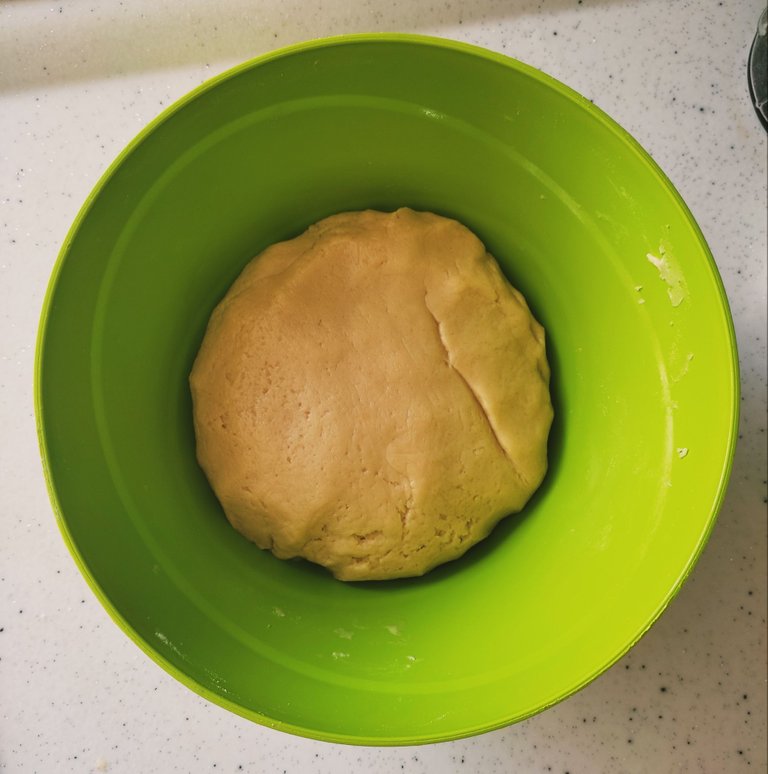 Finally, add the grated lemon peel to the dough you have kneaded and mix.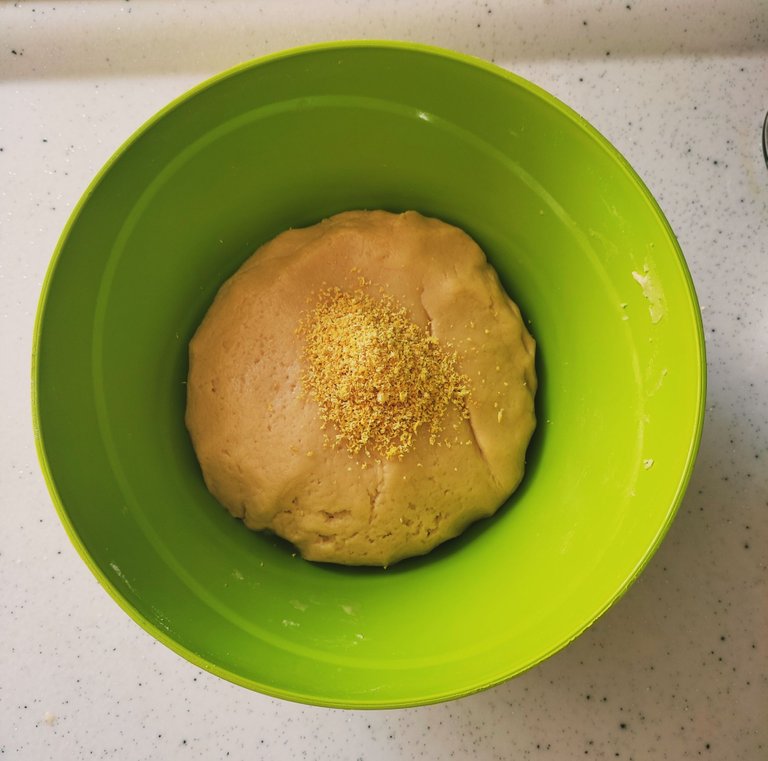 Apply oil to the bottom of the tray or you can also use wax paper. Then shape your dough. I gave the shape of a caterpillar with the dough apparatus I used.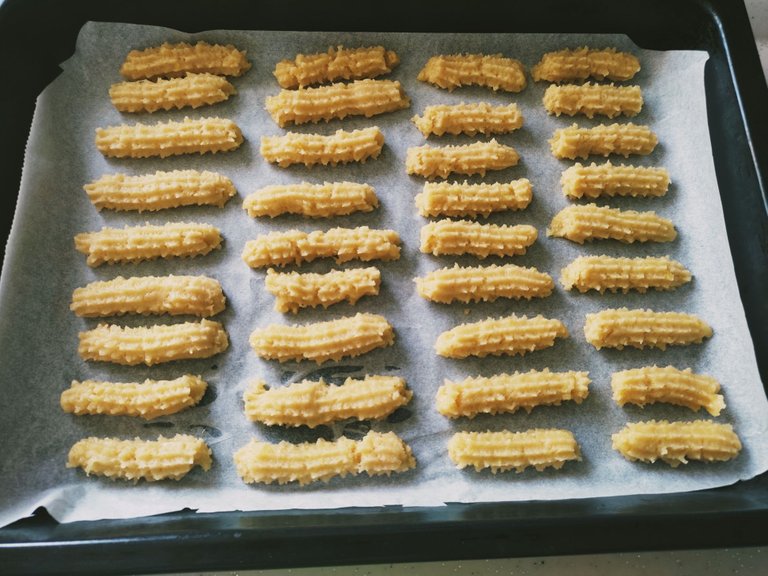 Bake in the preheated oven and prepare to serve. Your crunchy cookies are now ready. Bon Appetit!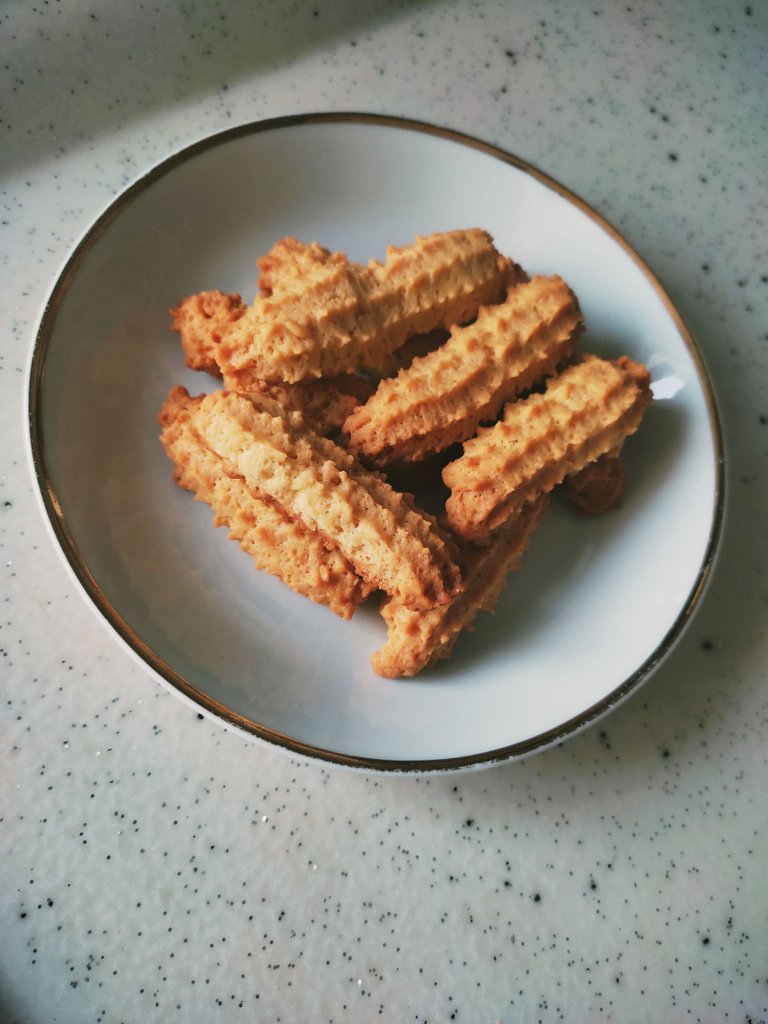 -All photographs are my own,unless otherwise stated.
-TR
Herkese Merhaba! Umarım keyifli günler geçiriyorsunuzdur ve mutfağınızdan lezzetli kokular yaymaya devam ediyorsunuzdur. Ben her zaman olduğu gibi bunu yapmaya devam ediyorum. İtiraf etmeliyim ki her zaman çok lezzetli kokular yayılmıyor. Özellikle pek hoşlanmadığım bir yemeği pişiriyorsam bunu daha sıklıkla yaşıyorum. lol.
Bugün yeniden bir hamur işi tarifi ile buradayım. Sizlerle harika bir kurabiye tarifi paylaşacağım. Bu benim çocukluğumdan beri en sevdiğim kurabiyedir. Ne yazık ki annem bu kurabiyeyi pek sık yapmazdı. Çünkü bu kurabiyenin hamuruna şekil vermek gerçekten yorucu ve uzun bir süreç. Hamuru şekillendirdikten sonra ellerinizin ağrıması bu kurabiye için oldukça sıradan bir süreç. Eğer yanlışlıkla hamuru olması gerekenden biraz daha katı bir kıvamda hazırlarsanız işler daha da zorlaşacaktır. Şimdiden bu konuda sizi uyarmış oldum. Zaten tarif kısmında da bundan bahsedeceğim.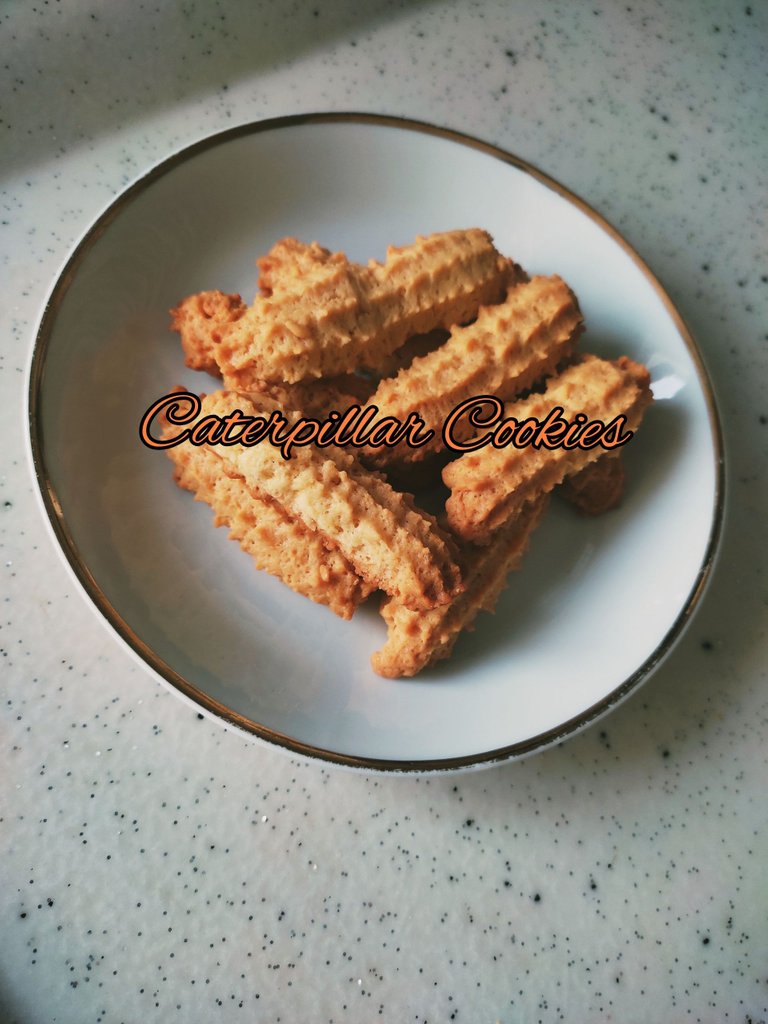 Evet bunun en sevdiğim kurabiye olduğundan bahsetmiştim. Sanırım küçükken beni cezbeden şey bu kurabiyenin şekliydi. Tırtıl şeklinde olan bir kurabiye küçük bir çocuk için bence çok ilgi çekici. En azından benim için öyleydi. Çok zayıf bir çocuk olduğum için yemek yemekten pek hoşlanmazdım.-Nasıl böyle bir çocuk olduğumu anlayamıyorum.Ortaokul yıllarından itibaren yemek en sevdiğim şey haline gelmişti. Hayatım gerçekten keskin virajlarla dolu bir parkur gibi. lol.- Ama bu kurabiyeyi yemekten çok hoşlanırdım. Yıllar içinde yemek yeme alışkanlığımla ilgili çok şey değişti. Çocukken çok az yemek yerken ergenliğimden itibaren birden obez bir insana dönüştüm. Bu sene yeniden normal bir kiloya sahibim. Bazı anlar hayatlarımızda önemli dönüm noktaları olurlar ve bu anların önemi sonradan farkederiz. Sanırım bu platformu keşfetmek de benim için böyle bir şey. Tarif yazarken bile konudan sürekli uzaklaşıyorum ve psiko terapi seansındaymış gibi davranıyorum. lol.
Her neyse kurabiye ile ilgili olan kısma geri dönelim. Dediğim gibi hayatımda beslenme alışkanlığım ile ilgili birçok şey değişti ama bu kurabiye her zaman vardı. Lezzetli olduğunu düşünüyorum ve çabuk da pişiyor. Ancak hazırlama kısmının biraz uzun sürdüğünü söylemekte fayda var. Hamurunu kolaylıkla hazırlayabilirsiniz ancak daha önce de dediğim gibi şekil verme kısmı biraz uzun sürüyor. Siz farklı bir şekil vererek bu süreyi kısaltabilirsiniz. Sonuçta elde ettiğimiz hamur lezzetli bir kurabiye hamuru ve hamura nasıl bir şekil verirseniz verin eğer doğru bir şekilde pişirirseniz lezzetli bir şeyler elde edersiniz. O kadar çok konuştum ki bir eksikliğin farkına şu an vardım. Tarifimizin ismi "Tırtıl Kurabiye". Bazen bu kadar çok konuştuğuma gerçekten inanamıyorum. lol. Hadi biraz da tarif hakkında konuşalım!
Tırtıl Kurabiye
Malzemeler
3 Yumurta
125 gr Margarin (Tereyağı da kullanabilirsiniz. Ama ben daha önce tereyağı kullanmayı denedim ve bu tarifte tereyağını pek beğenmedim.)
125 mL Ayçiçek Yağı (200 mL'lik klasik su bardağı kullanıyorsanız yarım su bardağından bir parmak fazla)
2 Adet Limon Kabuğu (Kabuklar Rendelenecek)
1 Su Bardağı Toz Şeker ( İsterseniz 1 Su Bardağı + 5 Çorba Kaşığı toz şeker ölçüsüyle de yapabilirsiniz. Ben 1 su bardağı olmasını daha çok sevdim. Bu tarifi iki farklı şeker ölçüsüyle de denedim.)
Un (Kontrollü bir şekilde yeteri kadar ekleyin.)
Kabartma Tozu
Vanilya
Hamura şekil verme aparatı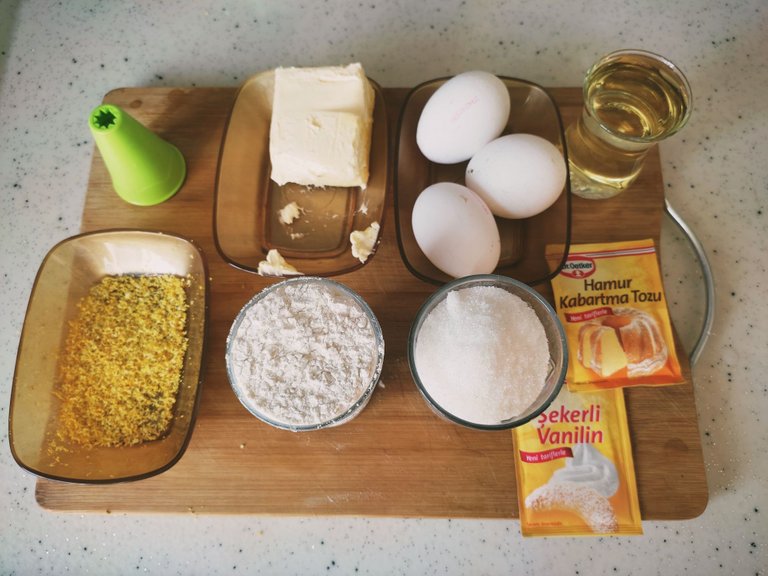 Adımlar
Yumurta,toz şeker,margarin ve ayçiçek yağını derin bir kasede karıştırın.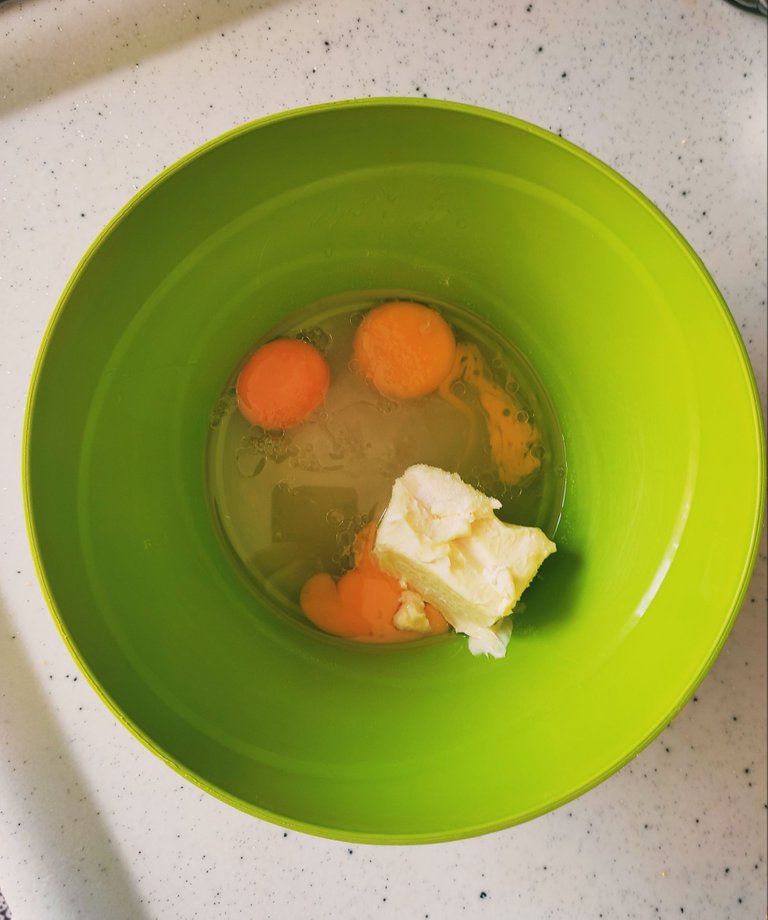 Daha sonra kontrollü bir şekilde unu ekleyin. Kabartma tozu ve vanilya eklemeyi de unutmayın. Elde edeceğiniz hamur yumuşak olmalı bu detaya dikkat edin. Yoksa hamura şekil verirken çok zorlanabilirsiniz.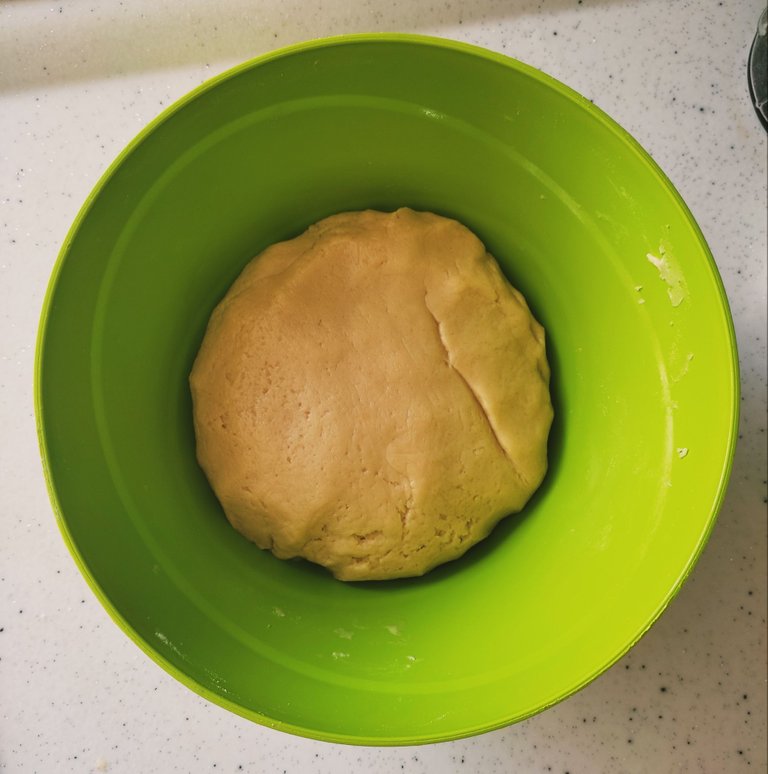 Yoğurduğunuz hamura son olarak rendelenmiş limon kabuğunu ekleyin ve karıştırın.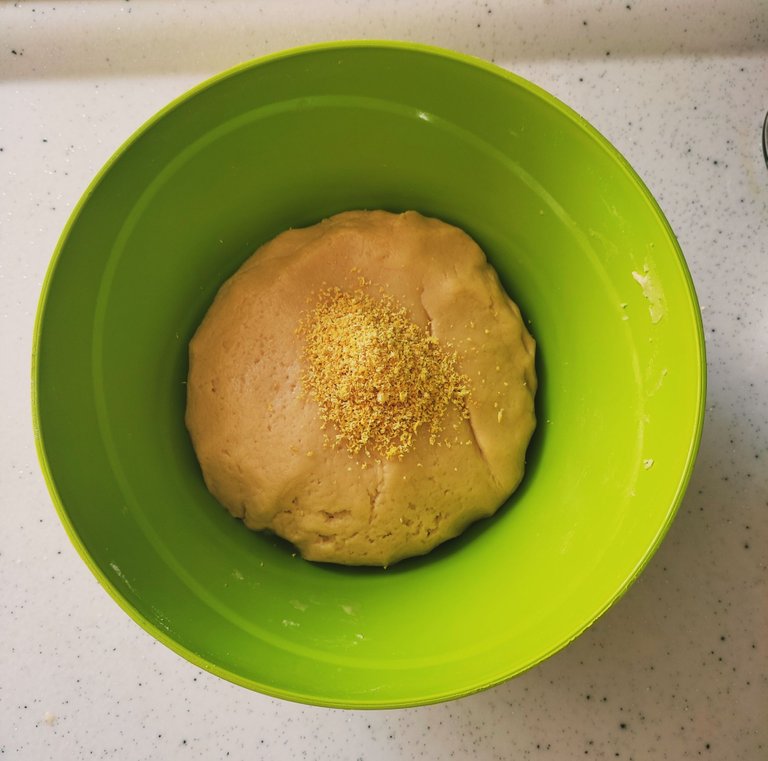 Tepsinin dibine yağ sürün veya yağlı kağıt da kullanabilirsiniz. Daha sonra hamurunuza şekil verin. Ben kullandığım hamur aparatı ile tırtıl şeklini verdim.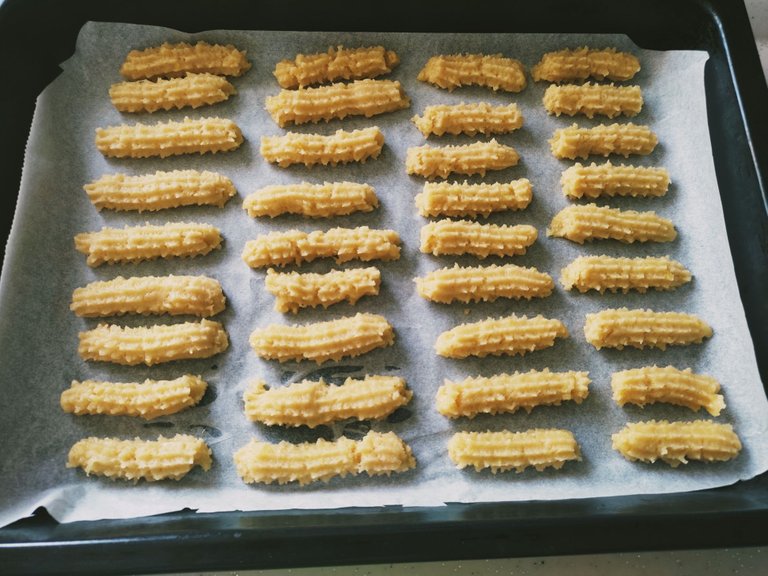 Önceden ısıtılmış fırında pişirin ve servise hazırlayın. Kıtır kıtır kurabiyeleriniz artık hazır. Afiyet Olsun!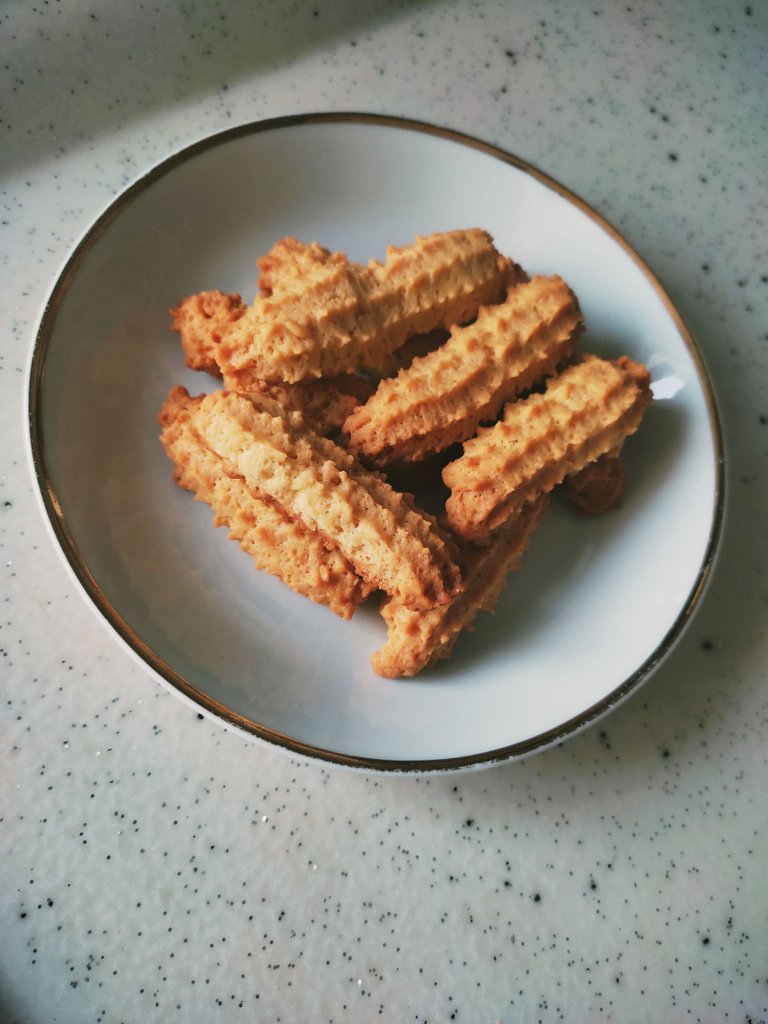 -Tüm fotoğraflar bana aittir.
---
---